Oh man, soooooo pumped to finally announce the details and launch of Pop Quiz, Hot Shot, the brand new Doomtree online trivia game!!! We've collaborated with Minneapolis super agency Clockwork to bring you a totally nutz 16-day trivia game that delves deep into the lyrics and pop culture references on All Hands, all while interacting heavily with the crew at the same damn time. We've been keeping this project under wraps for quite awhile now, and it feels awesome to get this news out and into the word. Go right HERE to get registered and ready to play. Everything starts today. YES!!!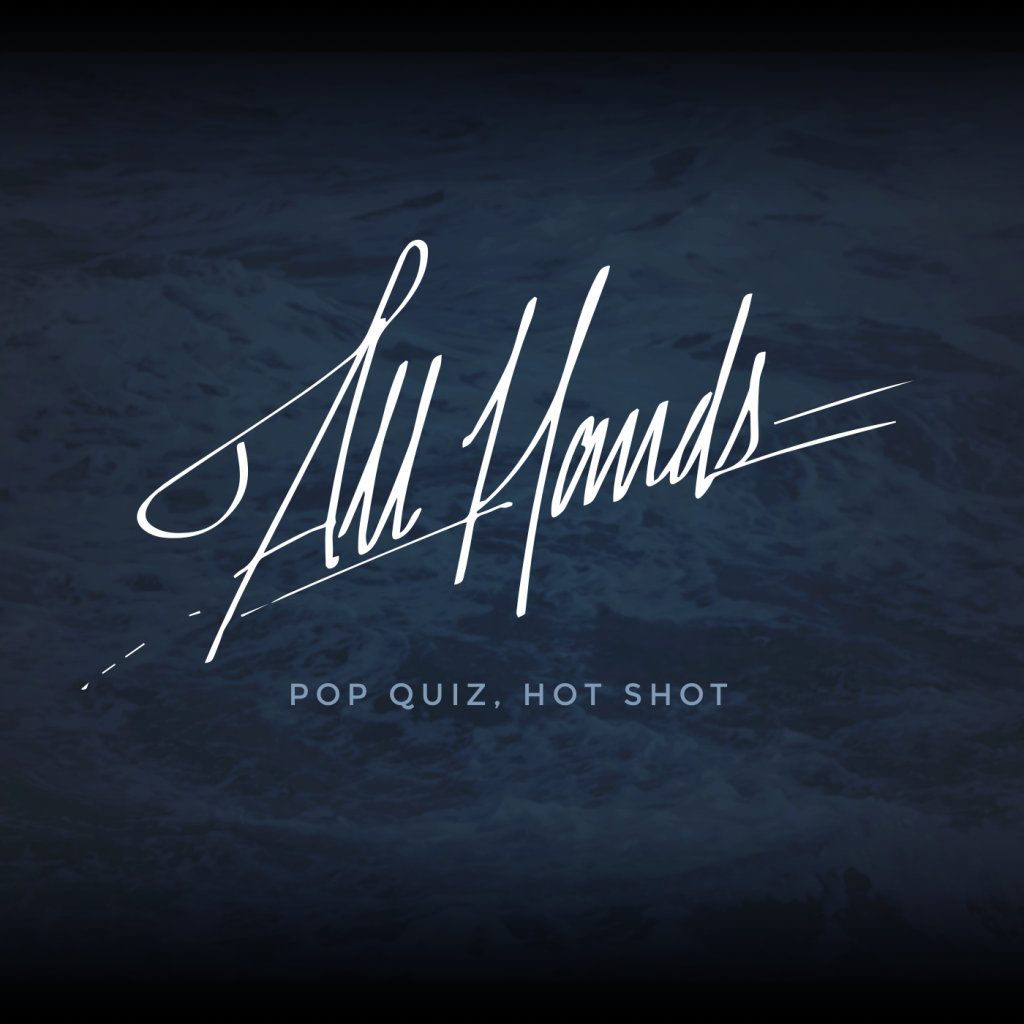 OK, so here's how it all works. Think of Pop Quiz, Hot Shot as equal parts Rap Genius and Trivial Pursuit. The game tests players' knowledge of the pop culture references on All Hands, which name checks everyone from Kobe Bryant to Venus di Milo. Things officially starts toady (9/15) at 12pm Central. Every day will feature a clue that leads players to a particular reference, which they'll have to discover somewhere in the album lyrics. Along the way, players will get hints from Minneapolis institutions like The Current, Glam Doll Donuts, and Trivia Mafia, as well as from individual Doomtree members. The game is designed for both die-hard fans and recent converts, so even if you don't have a lyric tattoo, it's fun–and funny as hell.  It's full of little interactive videos of us acting out clues, hanging out backstage, and dunking on 4-foot hoops in my backyard. You get applauded by the whole crew when you get an answer right. You get berated by our toddlers when you fail. Head on over to the site to get registered and learn all the glorious details of how to play right HERE. Things kick off today at noon Central Time.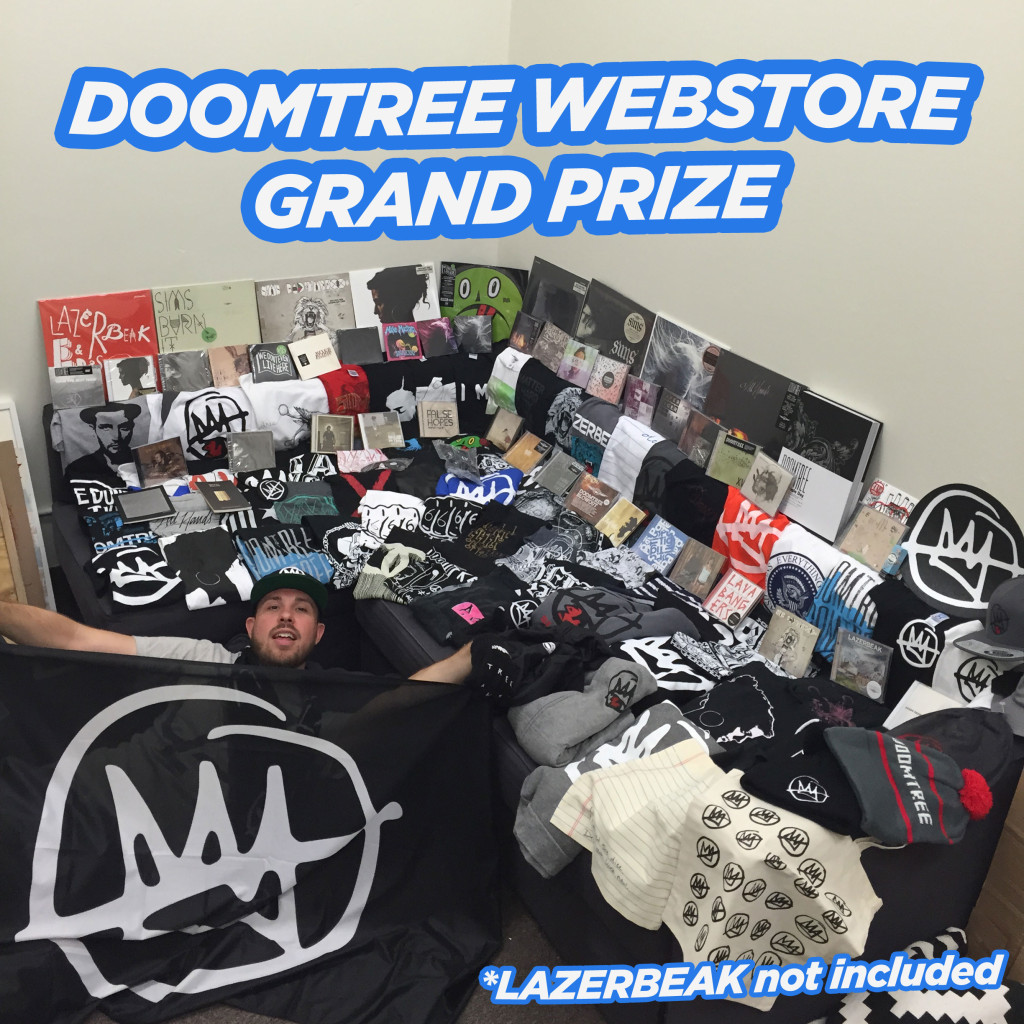 We've got some truly incredible prizes that you'll be entered to win just by participating. All players will be entered in daily drawings for free concert tickets and gift certificates to the Doomtree webstore. Big winners will score airfare and backstage passes to a Doomtree show, or even a signed test pressing of All Hands on vinyl along with the actual burnt ship in a bottle featured on the cover. One lucky player will get every single Doomtree item currently in print—every CD, shirt, poster, book, pin, flag, hat, scarf, and koozie. Another (arguably luckier player) will get personal life-coaching sessions with Dessa and myself. You just can't make this stuff up (cause we did already). Check out the full array of prize packages here.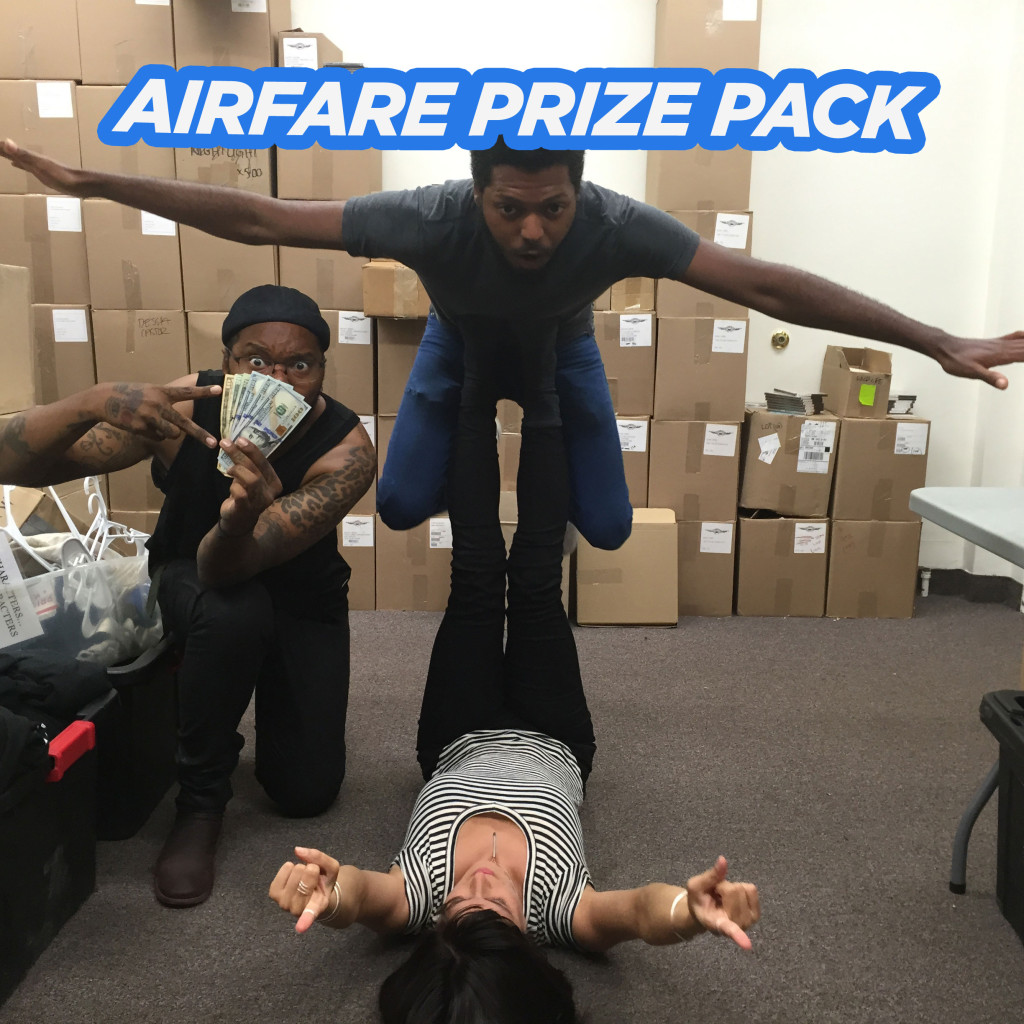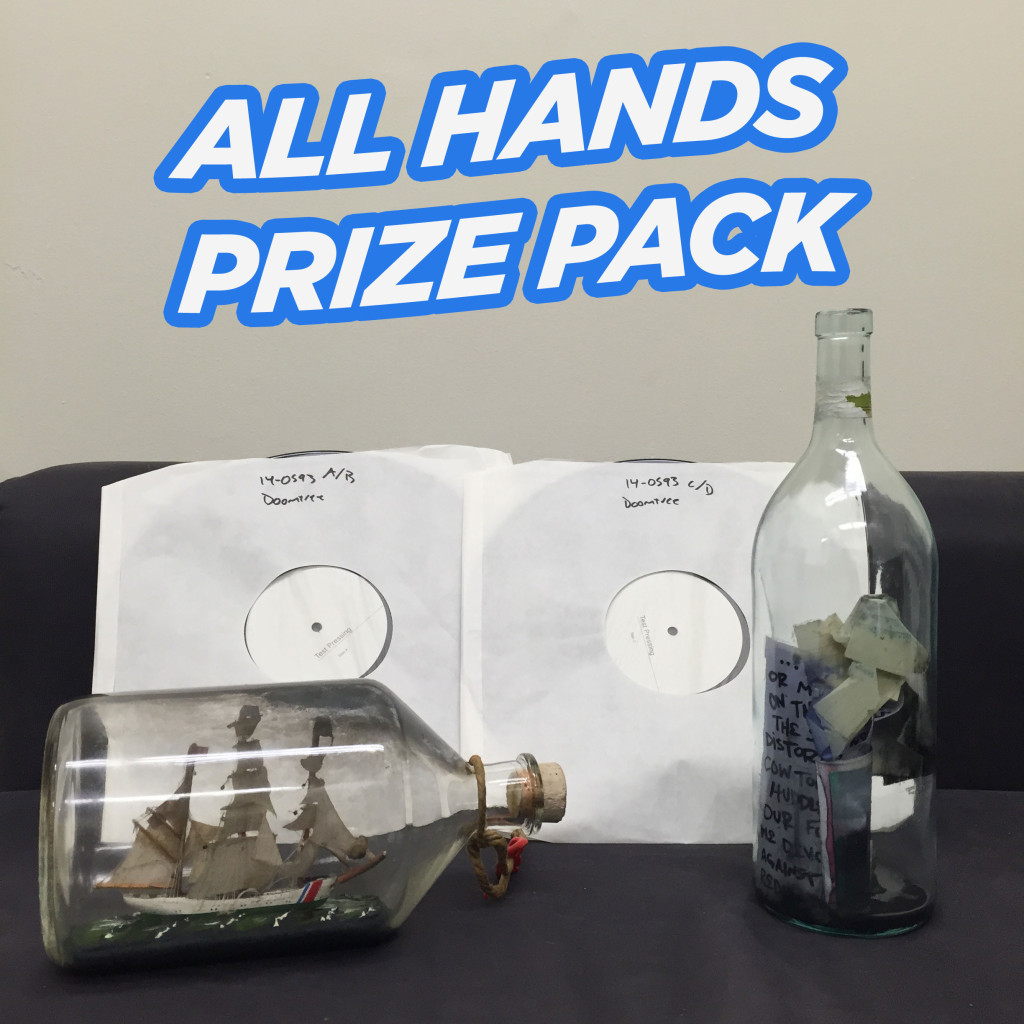 So crazy. Again, Pop Quiz, Hot Shot kicks off today (9/15) and runs through September 30th, with a new clue dropping at 12:00pm CST each day. I want to give an extra enormous gigantic shout out to the awesome team at Clockwork for turning our little idea into the amazing finished product that you see today. They've produced clever apps and promotions for big-league clients like Disney, Verizon, and Microsoft, and I'm still not quite sure how we roped them in to getting on board with this in the first place. They completely crushed it. So excited for everyone to try the game out today. Go HERE to check it all out!
On October 3rd, just three days after Pop Quiz, Hot Shot ends, we're going to be throwing the Doomtree Zoo at CHS Field in St. Paul! This one is by far our most ambitious show to date. We're less than three weeks out right now, and I still can't believe the lineup that was pulled together for this all-day outdoor party. Tickets are a full $10 cheaper when you buy in advance, so make sure you grab yours now right HERE and bring some friends. This is going to be an insanely good time.
We've still got a bunch of shows to knock out before all of that though. This weekend we head on up to Canada to play Rifflandia Festival on Friday (tickets HERE), and the final Riot Fest on Sunday (tickets HERE). Then next week, we hit the East Coast for the start of the Off in the Deep Tour. Tickets are starting to move fast for this first round of show, so make sure to grab yours right HERE. Speedy Ortiz!!!
OK, that does it for this post. Make sure you go and check out Pop Quiz, Hot Shot right HERE and help us get the word out about this sweet game. Looking forward to seeing a ton of you in person over the next month. I hope you all have a wonderful week, and we'll see you back here next Tuesday for sure!
— Beak
Twitter: @_LAZERBEAK_
Instagram: @lazerbeak
SUPPORT THIS BLOG LYFE. TUESDAYS WITH LAZERBEAK SHIRTS AND POSTERS AVAILABLE NOW!!!