UPDATE 11/24 11:00am: Welcome back to another round of Tuesdays With Lazerbeak. Truth be told, I often write this blog on Monday to get a leg up on the week. I had the below post saved and ready to go this morning when I woke up to news of a terrorist attack on peaceful protesters nearby Minneapolis' 4th Precinct police station, where people have been congregating for over a week now after the police shooting of Jamar Clark. I generally try to keep this blog and my social media posts as lighthearted and Doomtree-specific as possible, but I'm having a hard time just jumping into the usual promotional messages that this space is usually reserved for. Lot of pain, a lot of hurt, and a lot of anger in this city right now. I don't have a ton of answers or even necessarily all of the latest developments, but I encourage you to follow the @BlkLivesMatter timeline, @BlackLivesMPLS timeline, and #4thPrecinctShutDown hashtag on Twitter and read up on what's going on in Minneapolis, similar to what continues to take place in many cities around this country. My thoughts are with all those still camped out in north Minneapolis. If you're nearby the city today, protesters could use warm food, gloves, hats, folding chairs, and hand warmers.
Now back to the original post. We've got some new music, new videos, and even some guest Bonus Jams from the winner of our Pop Quiz Hot Shot trivia game. Love love love. Take care of yourselves.
We're getting ready to pack our bags and head out on the final leg of the Off in the Deep Tour at the end of this week. This will be the final all-crew Doomtree tour for the foreseeable future, as everyone begins to focus back on solo records next year. We decided to make some cool promo videos and send out a special message to each city in advance of these year-end performance. Check them all out below and grab your tickets right HERE.
GRAND RAPIDS – Monday, 11/30 – A special message from Paper Tiger – TIX HERE
PITTSBURGH – Tuesday, 12/1 – A special message from Lazerbeak – TIX HERE
TORONTO – Wednesday, 12/2 – A special message from Sims – TIX HERE
DETROIT – Thursday, 12/3 – A special message from Mike Mictlan – TIX HERE
 CHICAGO – Friday, 12/4 – A special message from Dessa – TIX HERE
MADISON – Saturday, 12/5 – A special message from P.O.S – TIX HERE
BAM! Super pumped to be bringing our good friends Mixed Blood Majority and Bleubird along for this leg. If you or anyone you know lives close by any of these towns, make sure you guys hit up these shows and come party with us. Full list of dates below. Again, you can grab tickets right HERE. Really excited to see a ton of you out on this tour!
Speaking of Mixed Blood Majority, we just premiered a brand new single over at the Star Tribune this morning. You can read all about what Chris Riemenschneider had to say about it right HERE, and stream "Foxes Den" below. This song has been a live show standout over the past six months, and we wanted to make sure people had a chance to get familiar with it before this big string of shows coming up next month. So bump this super hard over the long weekend and then come out and scream the chorus with us at one of these shows.
[soundcloud url="https://api.soundcloud.com/tracks/234387112″ params="auto_play=false&hide_related=false&show_comments=true&show_user=true&show_reposts=false&visual=true" width="100%" height="450″ iframe="true" /]
We'll be wrapping everything up with a big album release homecoming show in Minneapolis at the First Avenue Mainroom on December 11th. P.O.S and GRRRL PRTY will be there to round the whole night. Such a perfect bill. Check out the details below and grab your tickets right HERE.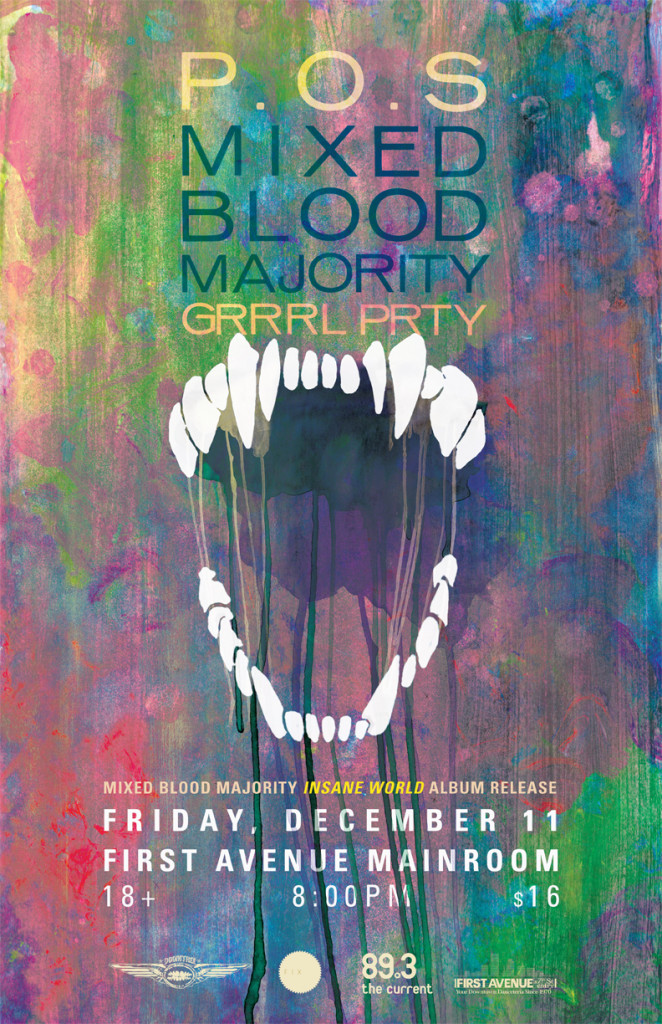 And don't forget about the awesome Insane World Pre-Order going on at the Doomtree Webstore. Thanks a ton to everyone who has already placed their order. Really appreciate all the support. The deluxe pre-order comes with a limited-edition t-shirt, CD, autographed poster, and immediate digital download of the first two singles. Check out the flyer below and grab your copy right HERE, all for less than the price of an oil change. BINGO BANGO.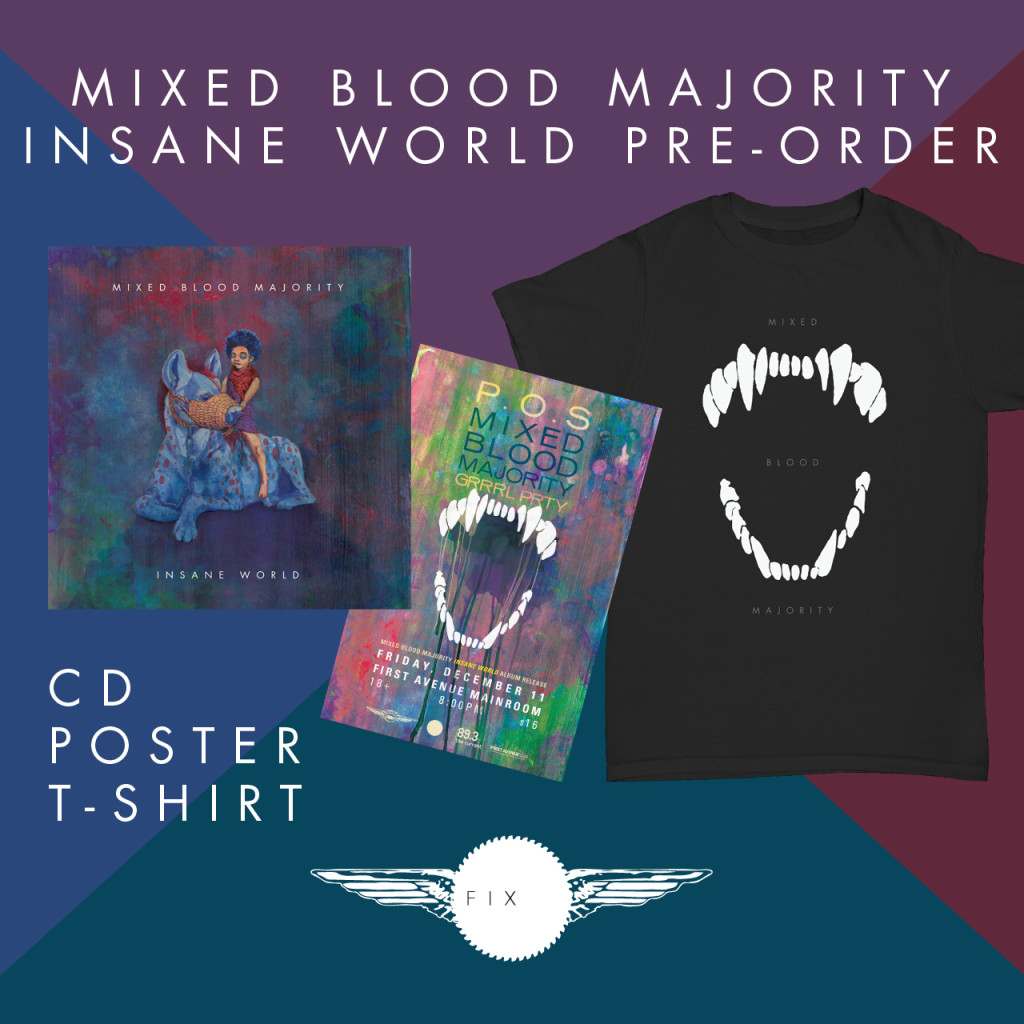 Doomtree is going to be playing a big New Year's Eve show this year in downtown Minneapolis for the annual Crystal Ball bonanza at International Market Square. Five floors of partying, and tons of DJs, drinks, you name it. This is our only in-town show on the books for the time being, so it'll definitely be a hell of a way to put an end to 2015. Discounted early bird tickets are only available until this Friday 11/27, and if you use promo code "DTRGA" or "DTRVIP" you can receive $10 off of the already early low price. Grab yours HERE.
One final quick show plug: My good friend deVon Gray is going to be performing this Saturday (11/28) at the Aster Cafe for his ongoing dVRG REDEFINED series. Should be a great night of new works, improvisations, rough drafts, covers, and much more. Highly recommended if you're looking for something to do post-turkey coma. Details right HERE.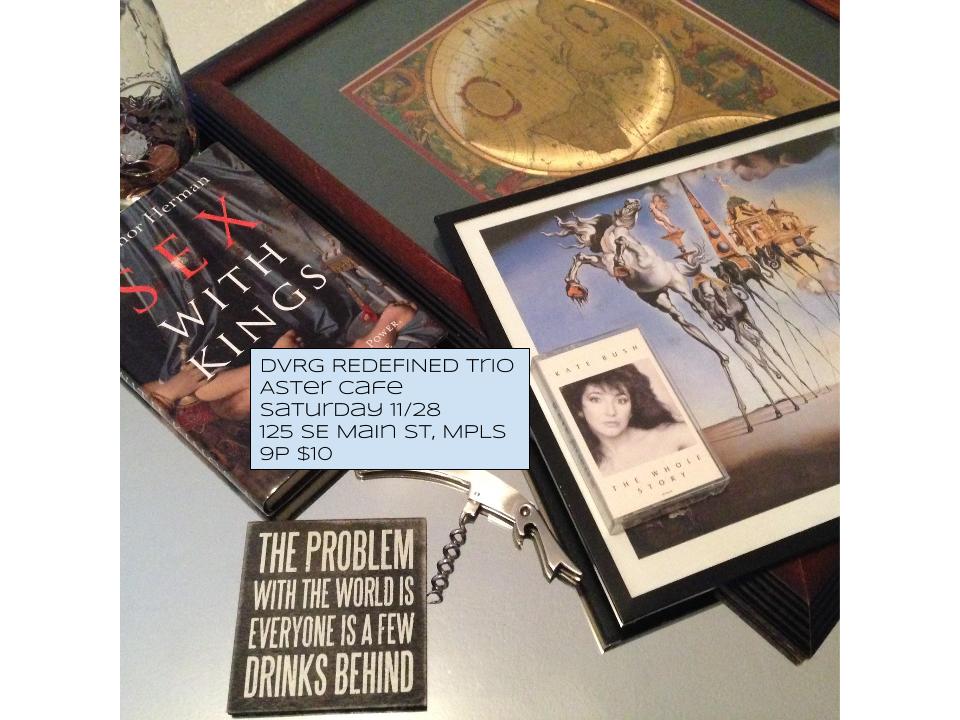 That's the main news for this week. It's now my great privilege to turn things over to Jake Kelley, winner of the illustrious Tuesday With Lazerbeak grand prize from our Pop Quiz Hot Shot online trivia game. Jake is gonna take over Bonus Jam and Baby Bonus Pic duties for the rest of this post. Without further ado, I bring you Tuesdays With Jake!
Hey TWL readers! I'm super-pumped that I won the TWL Takeover prize. Thanks a ton to everyone in Doomtree that made this happen. It was fun to follow the contest for a few weeks.
So, let's get into it! Here is some stuff I've been into lately.
Being from Illinois, I have a soft spot for music from Chicago. Over the past few years quite a few amazing rappers have come out of the city but Chance the Rapper is by far the most well-known. His attitude and DIY ethic are really great, but the thing I love most about his music is the optimism. Even though he's from a city known for violence and a generation known for cynicism, there is an overwhelming positivity to the art he makes. Check out his newest song, 'Angels.'
Chance the Rapper — "Angels"
[soundcloud url="https://api.soundcloud.com/tracks/230266213″ params="auto_play=false&hide_related=false&show_comments=true&show_user=true&show_reposts=false&visual=true" width="100%" height="450″ iframe="true" /]
Another incredible Chicago MC is Mick Jenkins. His lyrical ability is amazing on all levels. 2014's mixtape, The Water[s], was one of my favorite releases of the year. He put out a new mixtape this year called Wave[s] and I was really into it all summer. Here he is showing off his skills on 'Ps & Qs.' The video is pretty rad too.
Mick Jenkins — "Ps & Qs"
Chelsea Wolfe, a singer-songwriter from California, makes music that is both haunting and beautiful. Though her music is mostly genre-less, traces of gothic rock, neo-folk, drone metal, industrial and trip hop can all be found in her works. She directed this video for the song 'Carrion Flowers' from her 2015 album, Abyss.
Chelsea Wolfe — "Carrion Flowers"
And finally, something heavy. Within the world of metal, San Francisco's Deafheaven are a bit of a controversy. Depending on who you ask, they are either the salvation or the death of black metal. Combining elements of shoe-gaze, post-rock and black metal, their sound is rich with texture and emotion. 'Come Back' is from their most recent album, New Bermuda.
Deafheaven — "Come Back"
Before I give the reins back to Beak, here are a few bonus pics. I have an amazing daughter, Scarlett, who turns one this month. This is her reppin' DTR at about 9 months old.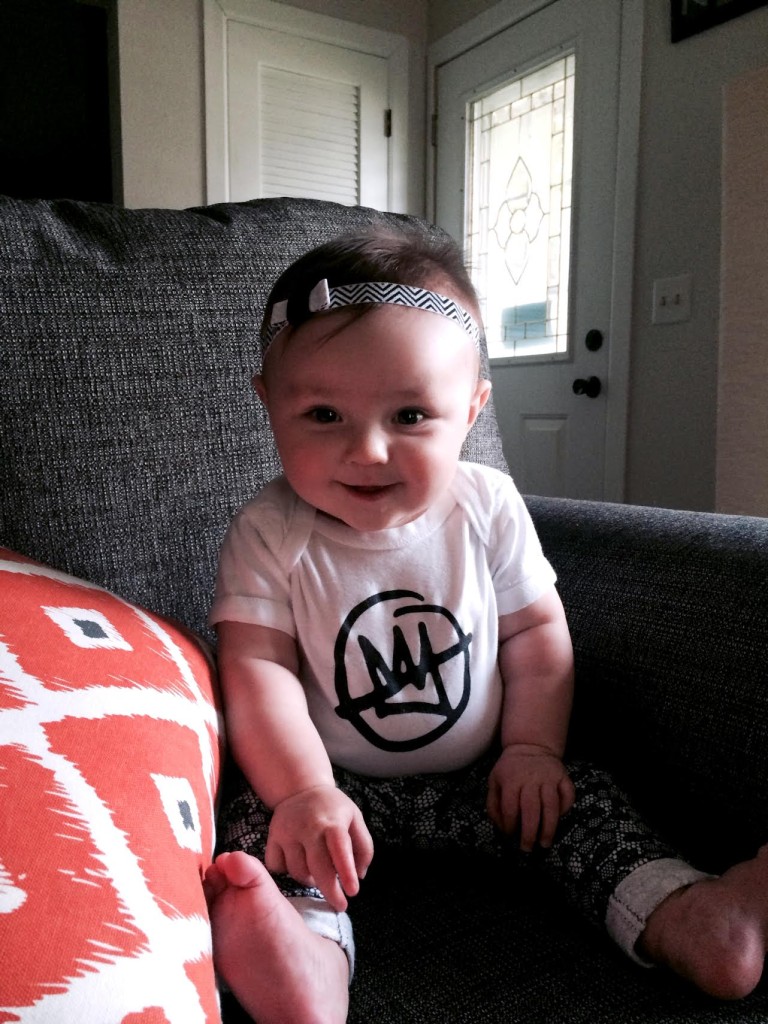 Here's a more recent picture of her dominating some mashed potatoes and chicken nuggets.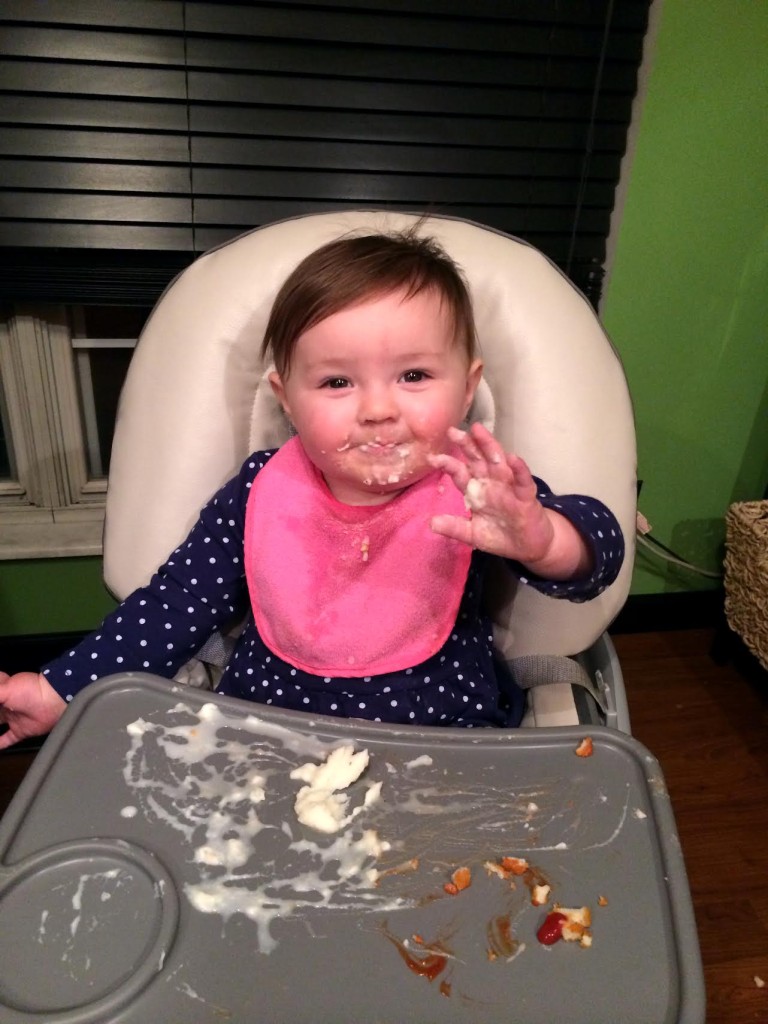 And here is the whole fam (my wife, Lindsay, is on the left) on a trip to The Great Pumpkin Patch a few weeks ago.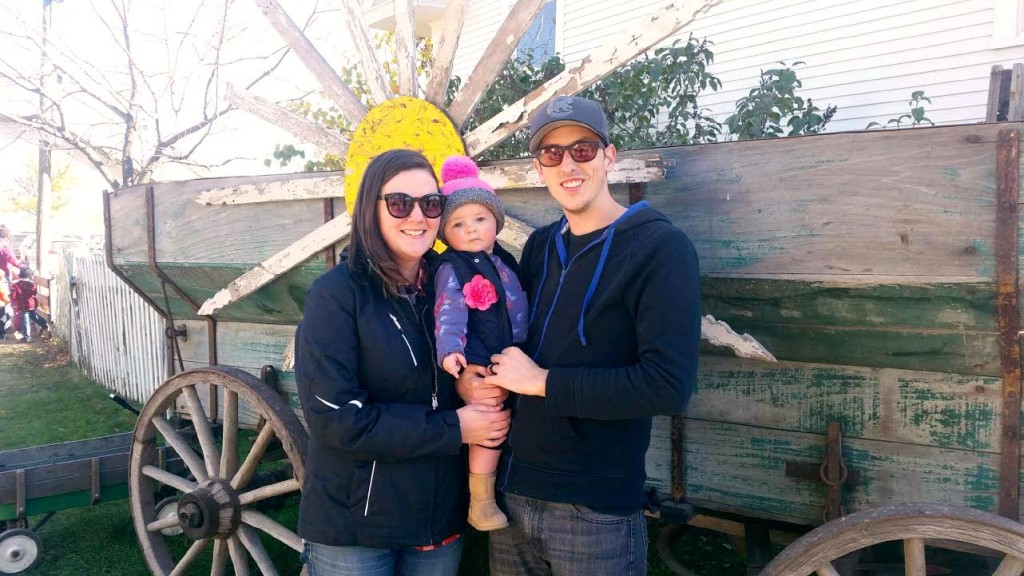 Lastly, I wanted to share some shots from last year's Blowout. My friend Dan and I made the trek up from Illinois for the final two shows at First Avenue and had an absolute blast. I can't thank the DTR crew enough for how great of an experience this was.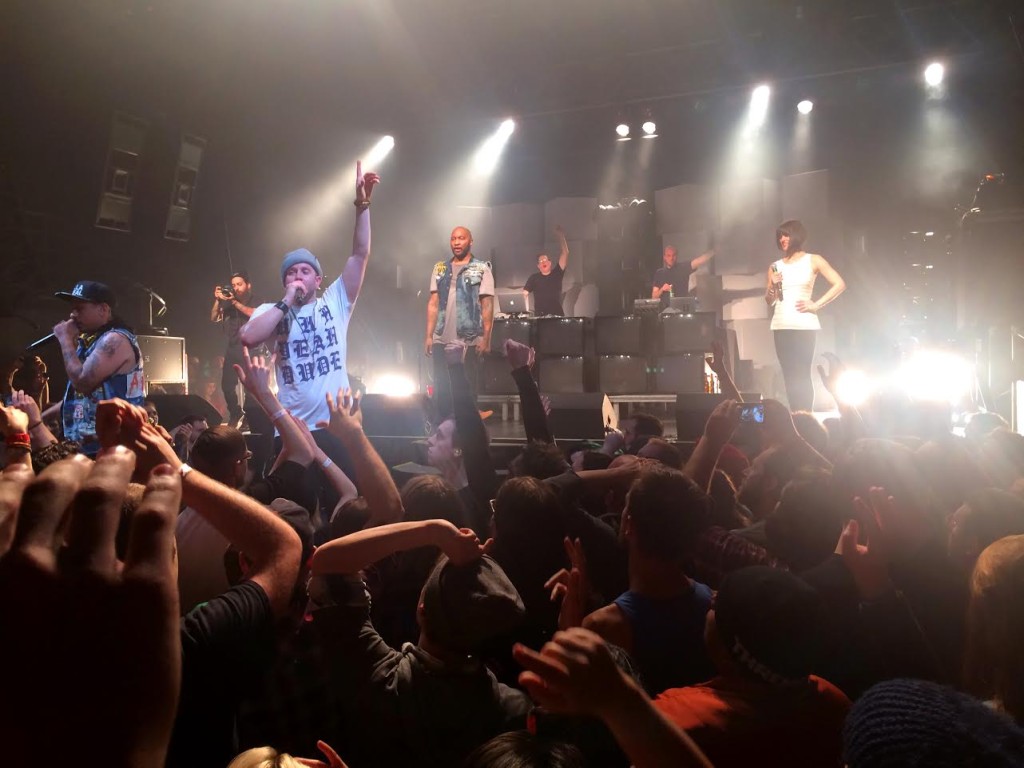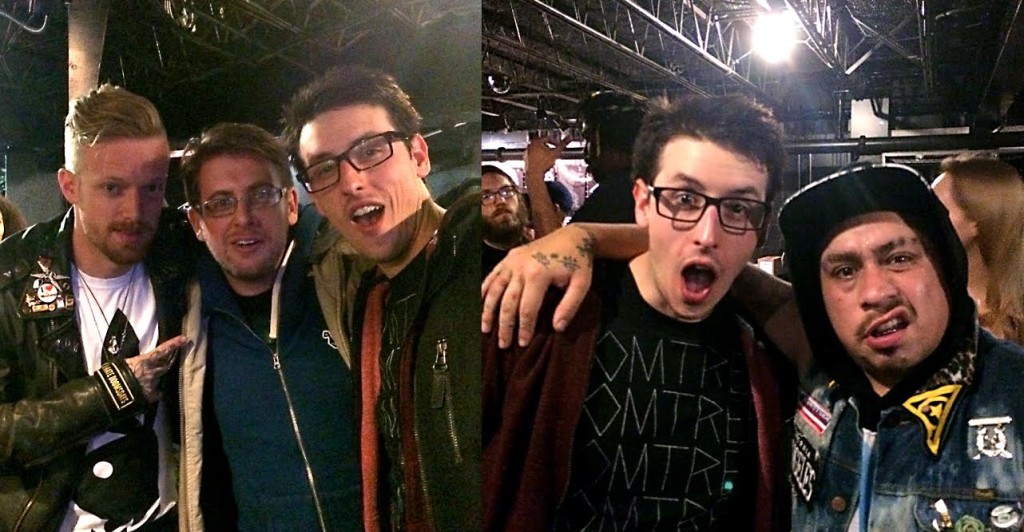 Awesome. Thanks so much, Jake, for totally crushing it on the guest blog tip. I definitely know who to hit up next time I need to cash in a sick day. That should do it for this week's post. I hope you all have a wonderful Thanksgiving weekend eating all of the foods ever and relaxing with loved ones. Can't wait to see a ton of you out on the road next week for the Off in the Deep Tour. Come through, it's gonna be the best!
— Beak
Twitter: @_LAZERBEAK_
Instagram: @lazerbeak
SUPPORT THIS BLOG LYFE. TUESDAYS WITH LAZERBEAK SHIRTS AND POSTERS AVAILABLE NOW!!!