Welcome back to a very special Tuesdays With Lazerbeak. This past Friday I released a brand new remix EP featuring three total re-workings of one of my favorite MN bands, Trampled By Turtles. It's called Wild Animal Remixes and you can grab it by clicking the cover image below.
This whole thing came together when Doomtree and Trampled By Turtles played some shows together a few summer's back. I always really loved their Stars and Satellites album (definitely stained my deck to that one), so when Wild Animals dropped earlier last year I hit them up about possibly remixing a single. After knocking out the first remix we were all pretty into the direction that it was taking, which ended up leading to this idea of doing a short EP that re-envisioned the album. I was really drawn to the huge harmonized vocals, especially because once you strip back the instrumentation everything really starts to sound a lot more like gospel. Instead of keeping a lot of the stringed instruments, I incorporated a bunch of organs and keyboards to switch things up, and I had a total blast adding all sorts of big drums and percussion on top of everything (a producer's dream come true), since their songs generally are pretty drum-less. It's the first time I've gotten to work on this type of indie-pop sound since my first solo album, Legend Recognize Legend, way back in 2010 (good lord, was it that long ago?), and I had a truly awesome time doing it. Check out all three songs on the Soundcloud link below, and spread the word if you get a second this week!
[soundcloud url="https://api.soundcloud.com/playlists/103248422″ params="auto_play=false&hide_related=false&show_comments=true&show_user=true&show_reposts=false&visual=true" width="100%" height="450″ iframe="true" /]
Realizing that Legend Recognize Legend is now over five years old has got me pretty tripped out. I basically decided to take a shot at doing music full-time during the creation of that album and have been grinding it out ever since with no pizza delivery job in sight. Making that records is probably the most inspired I've ever felt in that short of a time period, and I think the bulk of the beats and lyrics all came together over the course of only a few months. I know my singing voice is definitely not for everybody, but I wanted to highlight a couple of jams off that album in case you've discovered Doomtree or this blog in the time since it was initially released. I can admit that this was by far the biggest flop in the history of Doomtree Records from a commercial standpoint (still chipping away at recoup all these years later), but I couldn't be prouder of these songs or the dreams they led me to pursue in my life. If you want to check out the whole album in full you can grab it digitally HERE, or physically from the webstore HERE (the CD includes a free bonus DVD with music videos for every song). Like I said, working on those Trampled By Turtles remixes was the first time that I had focused on this style of music in years, and it felt great to land back in that wheelhouse. Hope you enjoy!
Lazerbeak – "Dream Team"
Lazerbeak – "Tempest"
[vimeo]https://vimeo.com/17005056[/vimeo]
Lazerbeak – "Foothills"
[vimeo]https://vimeo.com/24024485[/vimeo]
I'm gonna hog up the MAJORITY of this post (pun foreshadowing INTENDED), by dropping this Insane World Release Show recap video on you from the big Mixed Blood Majority party at First Avenue last month. Huge shouts to the one and only Joe Horton for editing this bad boy down, and an enormous thanks to PCP for shooting all the footage. I truly believe this was one of the greatest nights of my long-legged life. So many friends and family together in one room, not to mention performances from GRRRL PRTY, P.O.S, Marijuana Deathsquads, Andrew Broder, Graham O'Brien, and Toki Wright. Check this recap vizual out and spread it around!
If you missed that release show at First Ave, do not fear. Mixed Blood Majority is coming back on Friday, January 22nd to kick-off The Current's 11th annual Birthday Show!  We'll be joined by a star-studded MN lineup consisting of Low, John Mark Nelson, Bad Bad Hats, and Bones & Beeker. So crazed. Just got the word from The Current that there's only a few hundred tickets remaining for this one, so grab yours HERE while you still can and come party hard with us!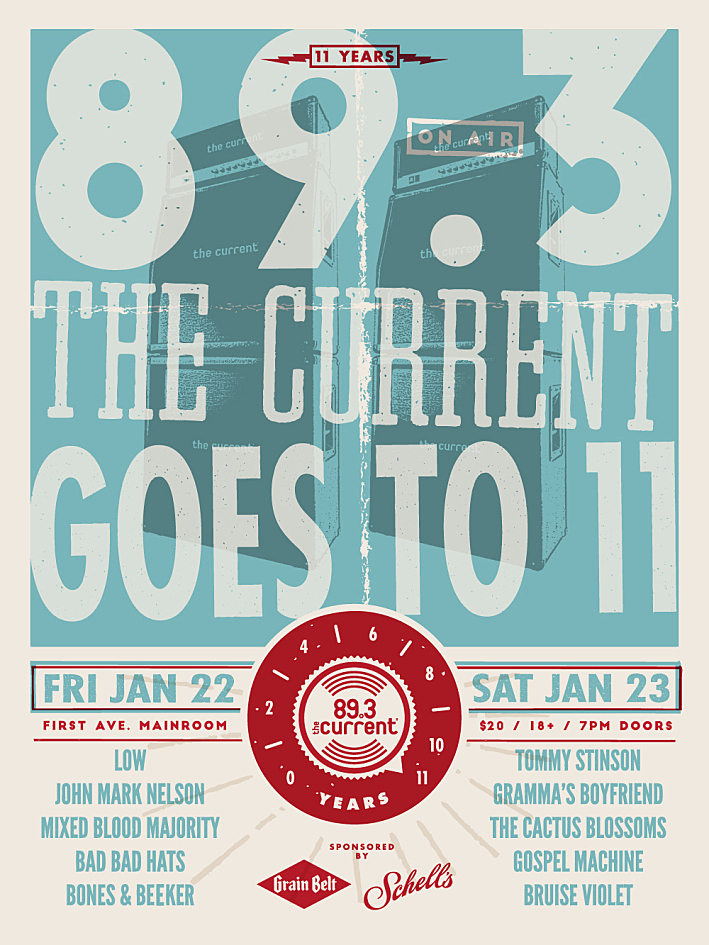 Speaking of Doomtree-related shows (Segue Streak on lock), P.O.S has landed in Germany and is gearing up to play a huge solo show in Berlin this Friday, January 15th! If you're anywhere near this neck of the woods I would highly recommend catching the set. I don't foresee any of us getting back over to Europe for a decent amount of time at this point. Ticket info and details right HERE.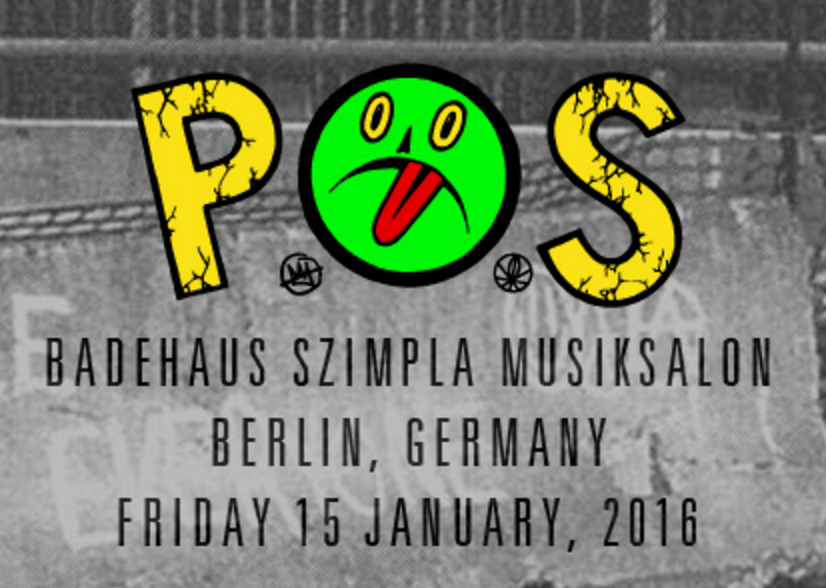 Our very own Mike Mictlan has just announced that he'll be playing up in the frozen tundra that is Duluth, MN on Friday, January 22nd at the Red Herring Lounge with PCP and Lo-Hi Funk. Check out all sorts of details and ticket info right HERE. Should be a blast.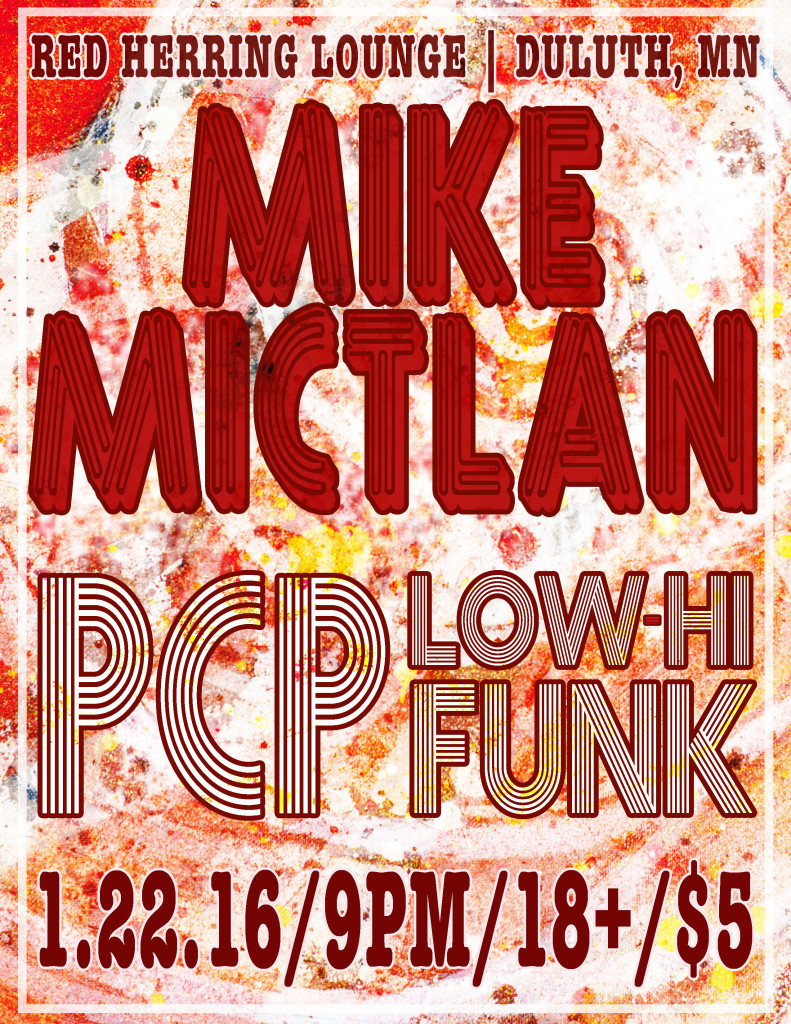 Rounding out the string of January shows, Sims will be tearing down First Avenue on January 29th as part of Sean Anonymous' 10th annual birthday show! Performers include Sims (duh), Sean Anonymous & DJ Name (double duh), Greg Grease (awesome), Crunchy Kids (fantastic), and a DJ set from Sophia Eris (the best). Gonna be a great night. Get more details and ticket info right HERE.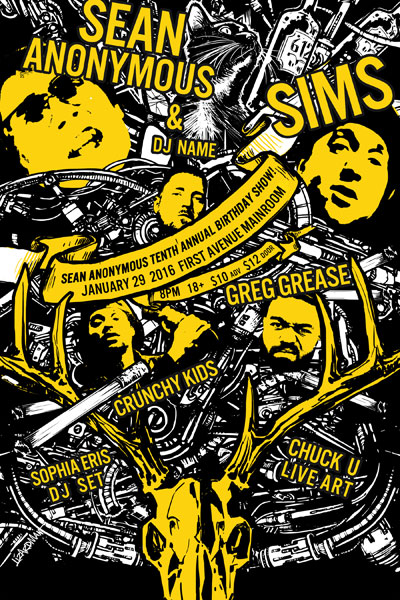 I think that's about it for news and shows this week. I don't know if it's the sheer amount of excellent music coming out in this past month or two, or just the fact that I've finally found a little spare time to actually enjoy and listen to music again, but there has been absolute plethora of incredible songs, albums, and new artists that I've discovered recently, which means it's time for a mammoth edition of Lazerbeak's Bonus Jams! I'm gonna start things off with this new album from Jeremih called Late Nights. Everyone knew him as the "Birthday Sex" guy for so long that I kinda just thought he was a one-and-done type of singer. NOT THE CASE. This album is flawless from front to back, and manages to borrow a ton of great influence from some of the modern greats (The Dream, Kellz, T-Pain, Drake) while finding its own lane both vocally and production-wise. Seriously, if you like R&B even remotely you should love this. Check out "Impatient" for a taste of what he's working with and grab the album HERE. Couldn't recommend it more.
Jeremih – "Impatient" (ft. Ty Dolla $ign)
While we're on the R&B wave, this new album from August Alsina is also a heater. A little more traditional when it comes to the voice and production, this one varies because it's not just a ton of songs about love, sex, and partying. I don't know if you call this Struggle R&B or what, but he gets super personal on this one. I'm way into it. Check out "Hollywood" below and grab This Thing Called Life HERE.
August Alsina – "Hollywood"
https://www.youtube.com/watch?v=PB3Z_eumVuQ
Moving on to some more recent rap releases, here's a new one from EARTHGANG, a duo out of ATL that just released an incredible album called Strays With Rabies. I gotta give a huge shout to Ander Other for putting me up on these guys. They've got a perfect balance of newer tripped out rap beats matched with that old Dungeon Family Organized Noise feel. Soooooo good. Check out the excellent "Liquor Sto'" video below and grab the whole album HERE.
EARTHGANG – "Liquor Sto'" (ft. Marian Mereba)
I also just learned about this guy Jimi Tents from New York, who I have to say on first listen is making more memorable rap than most of his state at this moment. I grew up on East Coast rap, and I truly want it to be great, but the last decade or so has been pretty underwhelming with the output from a place that basically created the entire genre. Anyways, I really like this 5 O'Clock Shadow EP, so there's that. Check out "Landslide" below and grab the whole thing right HERE.
Jimi Tents – "Landslide"
Switching over to rock for a second, I was randomly reminded last week of how good that last HAIM album was. It's been almost three years at this point, but the first six songs on this thing are completely untouchable. I'd even put them up against some of the best albums made in the past five years. Check out "If I Could Change Your Mind" below and ABSOLUTELY make sure to grab Days Are Gone right HERE if you haven't done so yet.
HAIM – "If I Could Change Your Mind"
I really had no idea that Jeff Lynne from Electric Light Orchestra had just released a brand new solo album under the ELO banner. What's more mind-blowing is that even 30-40 years removed from their heyday, this album is incredibly good. It honestly sounds just like those old ELO records, and I mean that with the utmost highest praise. Trust me, the wifepiece and I got married to "Turn To Stone." We're fans. Check out "The Sun Will Shine On You" below and grab Alone In The Universe right HERE.
Jeff Lynne's ELO – "The Sun Will Shine On You"
Back to rap, the local titan Allan Kingdom just turned 22 and dropped a brand new album on everybody out of nowhere. I still haven't had time to digest the whole thing yet, but everything I've heard up until this point has been absolute fire. Extremely excited to see this guy making so many big time moves. Check out "The Ride" below and grab Northern Lights for FREE.99 right HERE.
Allan Kingdom – "The Ride"
https://www.youtube.com/watch?v=ORnEvE-x4PQ
Allan's friend, Kanye West (you might've heard of him), decided to bring back GOOD Fridays in 2016 and dropped this new joint on us last week. I love it. I'm always impressed with the talent that he finds to guest on his songs, no matter if it's a popular decision or not. I really loved that last Ty Dolla Sign album, and I think he's a perfect fit on "Real Friends." Not mention the Madlib/Kendrick combo on the snippet to "No More Parties in L.A." Check them both out below. SWISH supposedly drops next month.
Kanye West – "Real Friends / No More Parties in L.A."
[soundcloud url="https://api.soundcloud.com/tracks/241018700″ params="auto_play=false&hide_related=false&show_comments=true&show_user=true&show_reposts=false&visual=true" width="100%" height="450″ iframe="true" /]
Speaking of Kendrick, he's on a tear right now. Last week he popped up out of nowhere on the Jimmy Fallon Show to debut a new 6-minute epic masterpiece simply titled "Untitled 2." This is pure excellence at its highest form. I seriously feel like we're watching a living legend in his prime. Like seeing Miles Davis or something. The best part to me is that Kendrick seems to know it too. Check out the whole performance below. Truly mind-blowing, genre-bending, futuristic stuff.
Kendrick Lamar – "Untitled 2"
https://www.youtube.com/watch?v=iZJXvjeWlVA
Anderson .PAAK has a new album coming out that people are starting to flip out about. I only ever really knew his awesome "Drugs" song from a few years ago, and next thing you know he popped up out of nowhere all over Dre's COMPTON record. This "Come Down" single has got me really excited to hear the full-length. Reminds me a lot of Kendrick mixed with more soul and funk elements (and less jazz). Check it out below and pre-order Malibu right HERE.
Anderson .PAAK – "Come Down"
One of my favorite local rappers, Metasota, just dropped a flame thrower this past week. By far theee hardest joint I've heard this year. Dude has bars for days, and this whole song makes me want to scrunch my face up and dislocate my head from my neck. Check out "Black Lip Master" below. HEAT KNOCKER 4 REAL.
Metasota – "Black Lip Master"
[soundcloud url="https://api.soundcloud.com/tracks/241172874″ params="auto_play=false&hide_related=false&show_comments=true&show_user=true&show_reposts=false&visual=true" width="100%" height="450″ iframe="true" /]
I'd like to close out this epic Bonus Jams post with my own little tribute to David Bowie. I'll be the first to admit that I never really listened to this guys records. I knew the singles and I always appreciated what he's done to move music forward and knock down boundaries, but the songs themselves have just never hit me the way they seem to hit most people. For me personally, the greatest gift Bowie has given me is taking a chance on a little unknown backup singer named Luther Vandross. Luther's childhood friend Carlos ended up in Bowie's backing band and brought him into the fold during the Young Americans sessions. Luther ended up writing the backing vocal parts and harmonies for that standout title track, and Bowie later repurposed one of his solo songs to create "Fascination." Those placements, along with touring with and being encouraged by Bowie, gave Luther the confidence and exposure to finally take a leap and go solo. You already know the rest is history. So huge shouts to Bowie on many levels. Check out "Fascination" below and read an excerpt from LUTHER: The Life and Longing of Luther Vandross for more details on that story.
David Bowie – "Fascination"
I got caught up in all the Bowie tributes and memories yesterday and decided to give a full listen to his just-released album Blackstar. I've gotta say, it's really crazy and really good (and still not totally my thing), but this one song "Girl Loves Me" definitely stood out to me. I'll leave you with it as the final Bonus Jam of the week. Deepest condolences to all those who loved this man and his music.
David Bowie – "Girl Loves Me"
Closing out on a little lighter of a depressing note, the Vikings endured an absolutely BRUTAL loss to the Seahawks (my arch-nemeses) this past weekend. I'm not gonna lie, I cried some very manly Man Tearz after Peterson fumbled and Walsh missed that chip shot. The only solace I've found in losing to the most horrendous and awful team in the National Football League is from a few texts that my folks sent my way shortly thereafter. Here's my old man trying his best to lighten things up with a funny Dad Joke, while simultaneously admitting to not knowing who Drake is (that means Drake is still cool, right?).
And here's my sweetheart of a mother trying her best to cheer me up by texting a picture of my original Babyface Never Keeping Secrets cassette that she found while cleaning out the basement that day. One of the most thoughtful things anyone has ever done for me.
Speaking of cleaning out the basement, my mom also found this incredible piece of literature that I apparently wrote back in grad school. I believe these are the first-ever documented lyrics from a young Aaron "Lazerbeak" Mader. Bars for days. You're very welcome.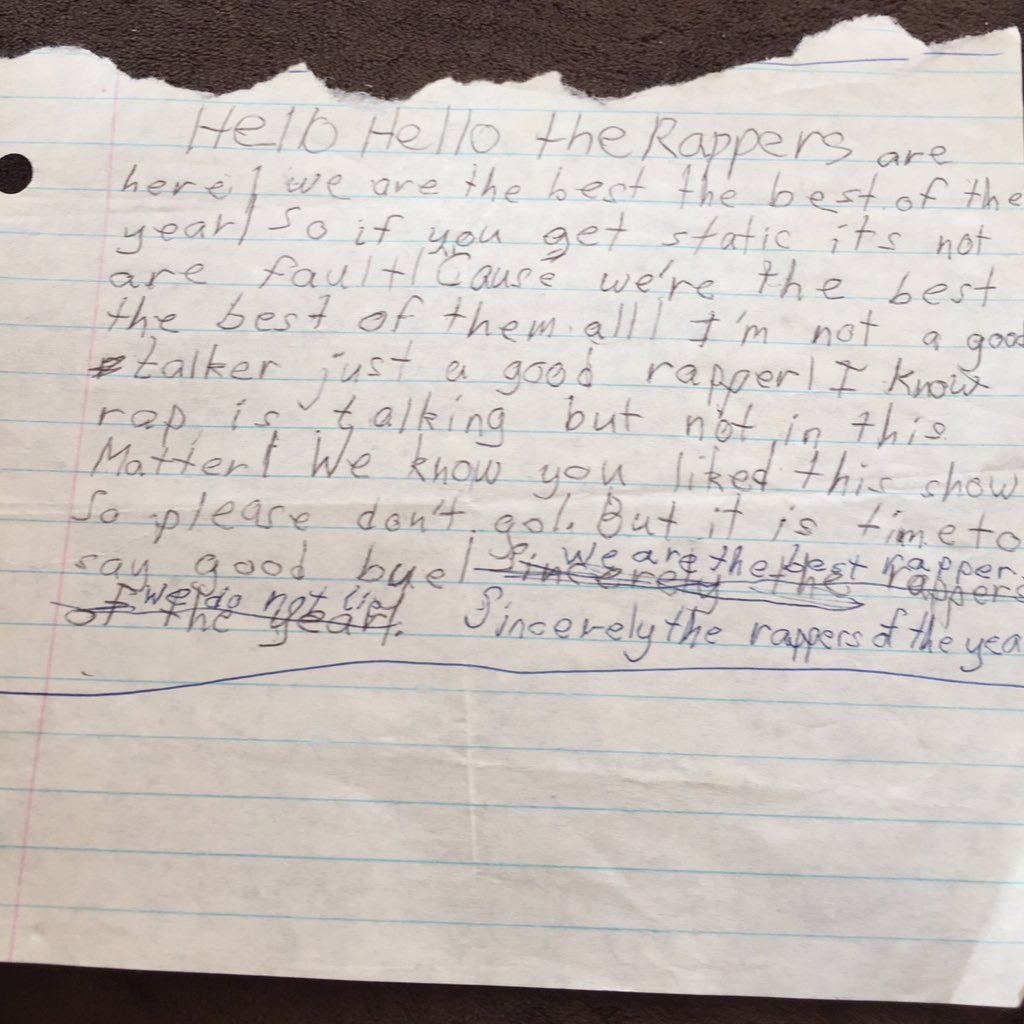 Sincerely, the rappers of the year. Also, this.
So multi-talented. Now let's take things up an entire generational notch. Here's my very own offspring, Crab Man Cam and Laid Back Lou, reprising their roles as JAMMY BOYZ and watching Toy Story 2 for quite literally the 92nd time. I had just come off of an incredible Revenant/Sicario double feature the day before (good god those movies are both fantastic), so this definitely brought me back down to reality. Could be worse I guess. At least they don't mess with Jake and the Neverland Pirates.
That'll do it for this edition of Tuesdays With Lazerbeak! I hope you all survive the below-zero conditions and stay warm inside with some brandy ciders and playoff football this weekend. I'll see you next Tuesday for another round of TWL!
— Beak
Twitter: @_LAZERBEAK_
Instagram: @lazerbeak
SUPPORT THIS BLOG LYFE. TUESDAYS WITH LAZERBEAK SHIRTS AND POSTERS AVAILABLE NOW!!!