Welcome back to another Tuesdays With Lazerbeak! The Current's big 11th birthday party weekend was a total blast. Huge shouts to First Ave, Low, John Mark Nelson, Bad Bad Hats, Bones & Beeker, and of course The Current for making Friday night's sold-out show such a memorable one. Our good FRIENDTOGRAPHERS Nate Ryan and Ben LaFond took some sweet pics of the Mixed Blood Majority set below (Nate's are in color and Ben's are black and white). That's me in the middle loving the living hell out of Bones & Beeker's excellent performance.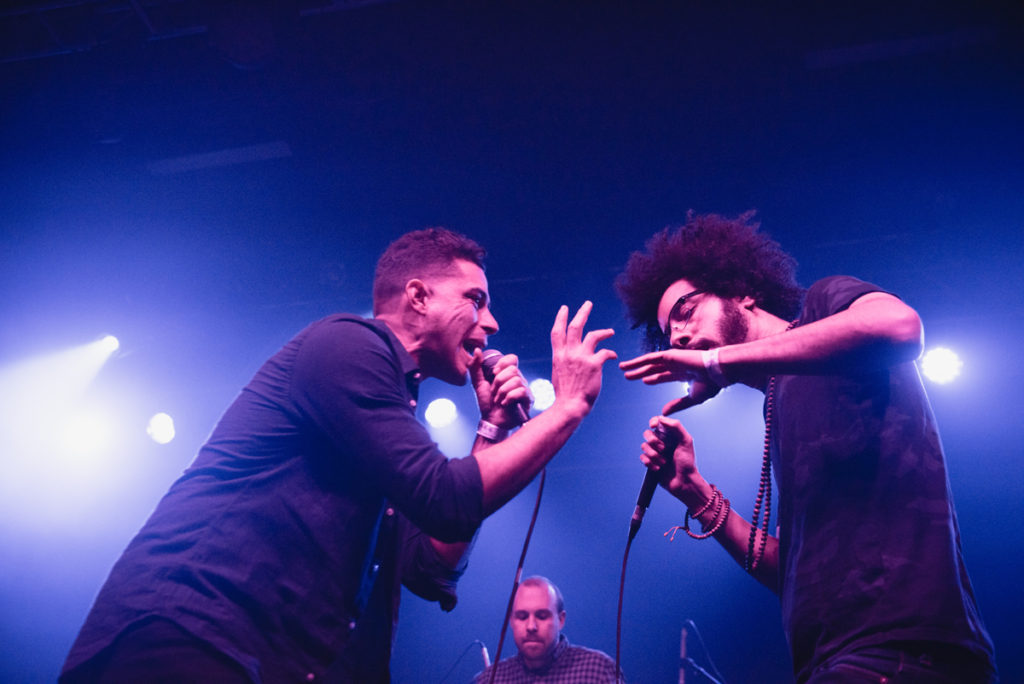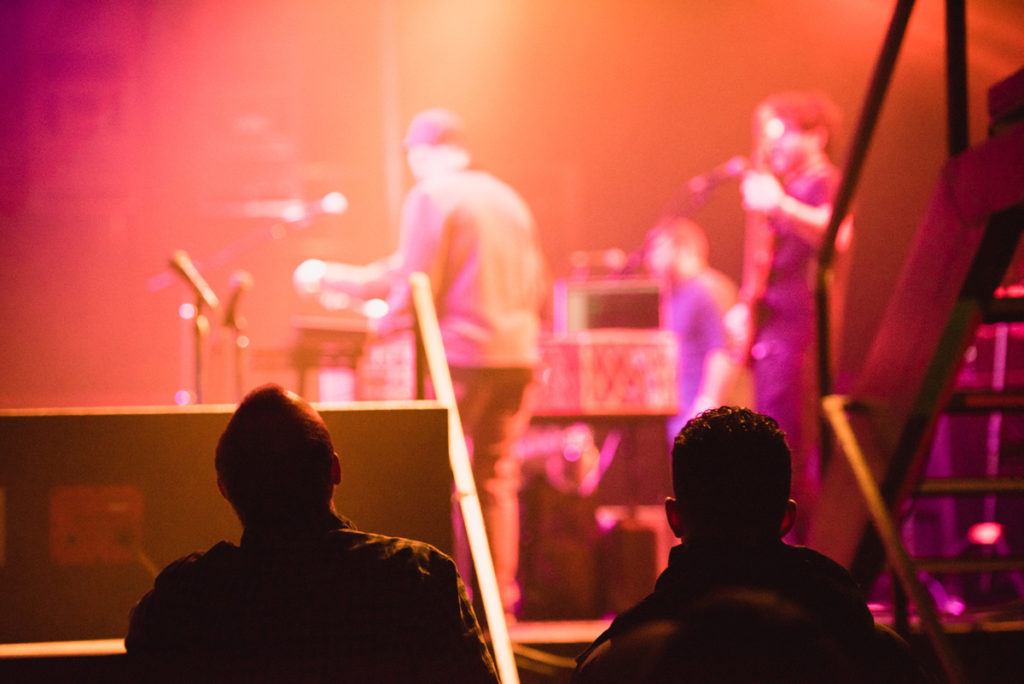 Speaking of crazy packed shows at First Avenue, Sims joins Sean Anonymous this Friday (1/29) for a huge show in the Mainroom. Greg Grease, Crunchy Kids, and Sophia Eris will also be in the building, and it's guaranteed to be quite a legendary night. From what I've been told, tickets are moving very fast for this one. Make sure to grab some HERE while you still can.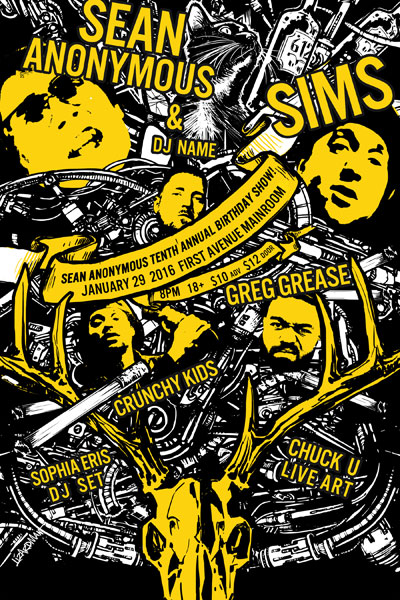 That very same night (1/29), I'll be across the river at Honey in NE Minneapolis playing a ton of my favorite 90's tunes with Ander Other as part of Surly's new monthly night there. Expect lots of R&B remixes and early Rocafella Records deep cuts. We'll be playing heat from 10pm-2am, so come through early and hang out or grab a nightcap after the First Ave show. More info right HERE.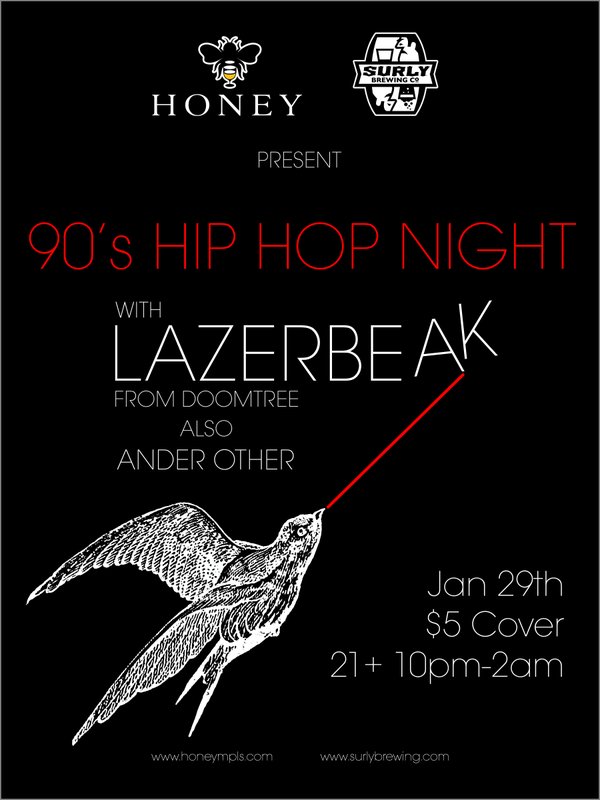 Dessa is packing up her bags and gearing up for her big Australian run with the good folks at Welcome to Night Vale at the top of next month. A bunch of these shows have already sold out, but there are still a handful of dates remaining. Check out all details and ticket info right HERE and help spread the word to anyone you know down in that part of the world if you have a second.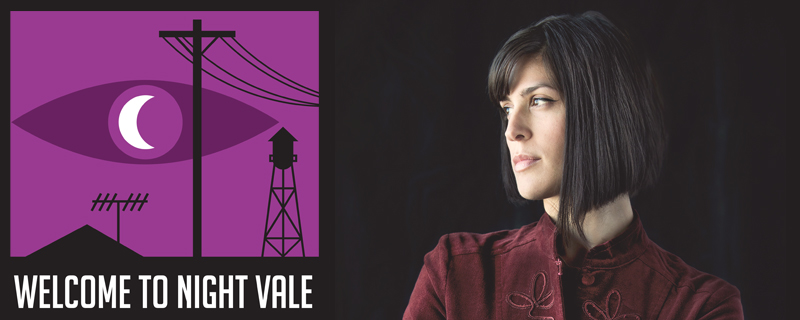 Fresh off of a big show in Duluth, our very own Mike Mictlan will be hitting the road with Prof, DJ Fundo, and Mac Irv for a couple of jam-packed weekend runs in mid-February. The dudes will be hitting La Crosse, Eau Claire, Madison, Minneapolis (WAY SOLD OUT), and Sioux City. Check out all the sweet deetz right HERE.
P.O.S will be knocking out a string of one-off shows throughout the country this February. First up is Onry Ozzborn's album release show in Seattle with Stef, Grayskul, Kimya Dawson, and Rob Sonic. Should be a crazy night. Grab your tickets HERE.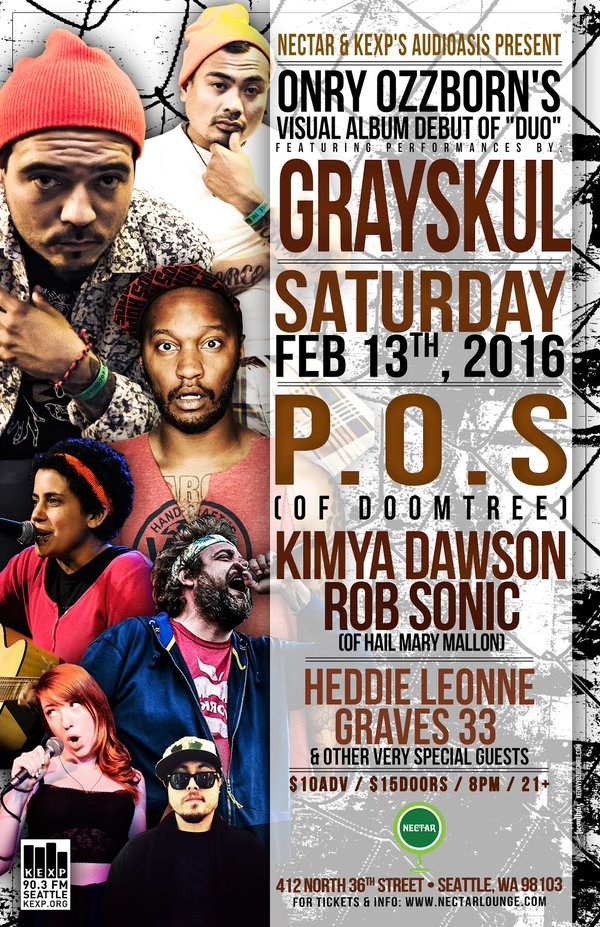 Then Stef will travel back to the Midwest to kick off Daytrotter's new Daytrotter Downs festival on the 18th with our good friend William Elliot Whitmore. Ticket info HERE. He'll also be hitting Fargo on March 11th for The Aquarium's 10-year anniversary show. More details on that next week, but in the meantime you can grab tickets for that one HERE.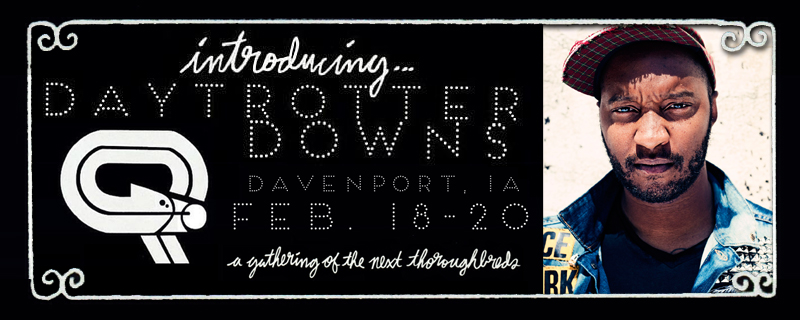 And speaking of P.O.S (good lord the Segue Streak reign continues), he just recently dropped a live performance video shot while he was out in Berlin this past month. Check out "Lockpicks, Knives, Bricks and Bats" performed on the streets of Berlin courtesy of the folks at ALEX One (shouts to the disoriented moms and kids in the background).
One final show mention quick here. My dear friend deVon Gray will be debuting a brand new opus this Wednesday night (1/27) at the Cedar Cultural Center scored for two acoustic violas and two electric cellos. I've known and worked with deVon for over a decade now. He played on my album Legend Recognize Legend, played in my short-lived Ensemble of Legendz, and has been working side by side with me the last two years as we try and learn how to create authentic Luther-inspired R&B music (more on that later). You'll hear deVon's fingerprints all over records by Polica, Chastity Brown, Brother Ali, Heiruspecs, and Kill The Vultures, just to name a few, and now he's stepping out a bit more into the spotlight with his commissioned piece Fractious Child Op. 1 No. 1. Can't recommend this show enough. Hope to see a bunch of you down there at 7:30pm on Wednesday. Casey Deming will also be performing. Ticket details and more info right HERE.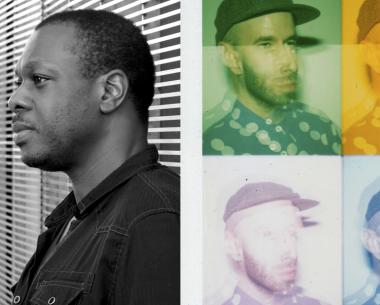 I think that's it on the show front this week. Changing gears a bit, I wanted to highlight the awesome fact that Doomtree was recently given a huge spread in TapeOp magazine! The article and interview revolves around Cecil Otter, Paper Tiger, and myself, and focuses on how we work together to create collaborative Doomtree beats, what gear we like to work with, studio tricks, favorite studio spots (ahem, The Hideaway), and much more. You know, typical behind-the-scenes music geek stuff. You can read the full interview right HERE and check out the print article below courtesy of McNally Smith. I've read this magazine since I first got into production almost 16 years ago, so it really is an honor to have actually made it into the damn thing after all this time.
A few weeks back I released my take on three different Trampled By Turtles songs from their most recent and excellent Wild Animals album via Soundcloud. You can now listen, stream, and purchase Wild Animals Remixes through all digital retailers, including iTunes (HERE) and Spotify (HERE). Check them out if you haven't yet. I'm really proud of how everything came out.
OK, let's do this. This week's Bonus Jam Album of the Week is pretty dang near and dear to my heart. My second solo album LAVA BANGERS turned four years old this past Sunday and I wanted to do a little reminiscing on the project.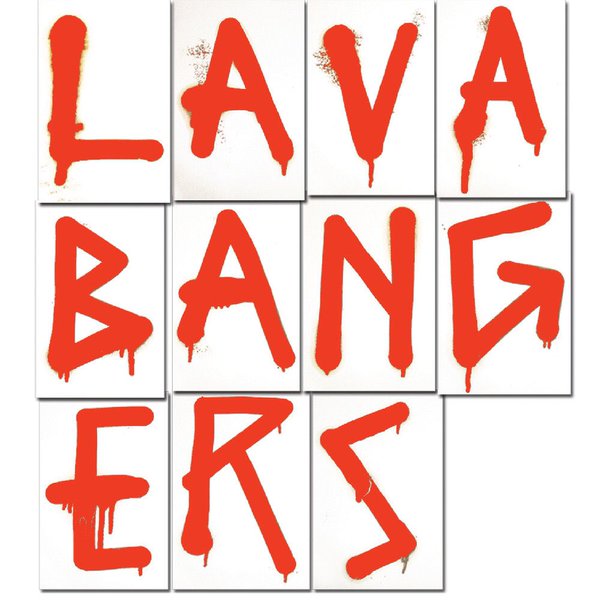 I think being a dad in my 30s has got me on some extremely sentimental nostalgic vibes lately, because thinking back to the making of LAVA BANGERS has really started to trip me out about how fast time has flown since then and all the things that have happened in that time period. Doomtree toured the world behind No Kings, I HAD THREE KIDS, we put out a ton of solo albums, raised our profile significantly, and released our most successful album to date, All Hands, just one year ago this week. Over the course of those four years my time, roles, and responsibilities have all veered much more towards the business of running Doomtree Records and managing Doomtree the band (and Dadding three little rascals of course), which has meant a lot less time and work being spent in the basement simply banging out beats every day. I wouldn't have it any other way, but there was certainly a simplicity to getting up, digging through records, turning on my old MPC2000XL and churning out heat knockers five days a week.
(That's the original LAVA BANGERS shirt I wore at Blowout 3 (?) which eventually led to the album cover.) I want to give a very special shout out and thank you to my life-long friend Plain Ole Bill, who was the catalyst and reason for me ever making an instrumental album. I always thought they were kind of played out and cheesy to be honest, but Bill really felt that after releasing a ballsy (if not ill-advised) indie-pop vocal album I needed to come back and remind people that I still knew a thing or two about rap bangers. We sifted through hundreds of beats before selecting the 20 finalists that made the album and worked out special transitions and carefully crafter sequencing over many a late night in order to create the hour-long continual mix that LAVA BANGERS turned into. Can't thank him enough for all the time and thought he put into this project. Here are a handful of interview that Bill and I did with Kevin Beacham and Fifth Element back in January of 2012 shortly before the album dropped. You can see my old basement studio and record collection before it all got demo'd to make room for the Party of Five.
Lazerbeak Fifth Element Interview 1
Lazerbeak Fifth Element Interview 2
Plain Ole Bill Fifth Element Interview
And here are a few of my favorite songs off the album. Shouts to TPC! bro Matt Scharenbroich for making the insane vizualz to "Lift Every Voice," and shouts to Brandon All Day and Medium Zach from Big Quarters for convincing me to join my first and last ever beat battle which eventually led to "LRL."
Lazerbeak – "Lift Every Voice"
Lazerbeak – "LRL"
One of the coolest things about LAVA BANGERS to me is the fact that a lot of these songs were then able to be used and released on future rap albums. The entire reason I ever even met Lizzo is because she heard the album when right away she moved up to Minneapolis and came and sought me out to work on a project (hence the LIZZOBANGERS nod in her debut album title). A ton of these beats appear on that record, as well as the first Mixed Blood Majority record, and even a Prof mixtape. Check out some of my favs below.
Lizzo – "Faded" (taken from "Skronked Up" off LAVA BANGERS)
Mixed Blood Majority – "Still Standing Still" (taken from "Bully" off of LAVA BANGERS)
Prof – "Moron" (taken from "Smash Hit" off of LAVA BANGERS)
BAM. There you have it. My little trip down LAVA BANGERS memory lane. If you're new to Doomtree or me or this blog, you can pick up the album on iTunes HERE or stream it on Spotify HERE. And don't forget the two legendary recipes that the album spawned: LAVA BANGERS NACHOS and LAVA BANGER SHOTS. Perfect for Super Bowl season. Check them out below.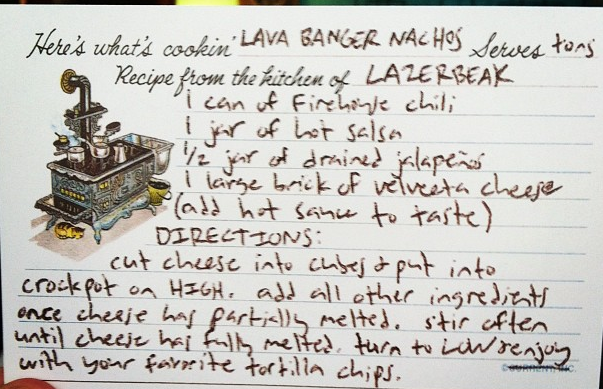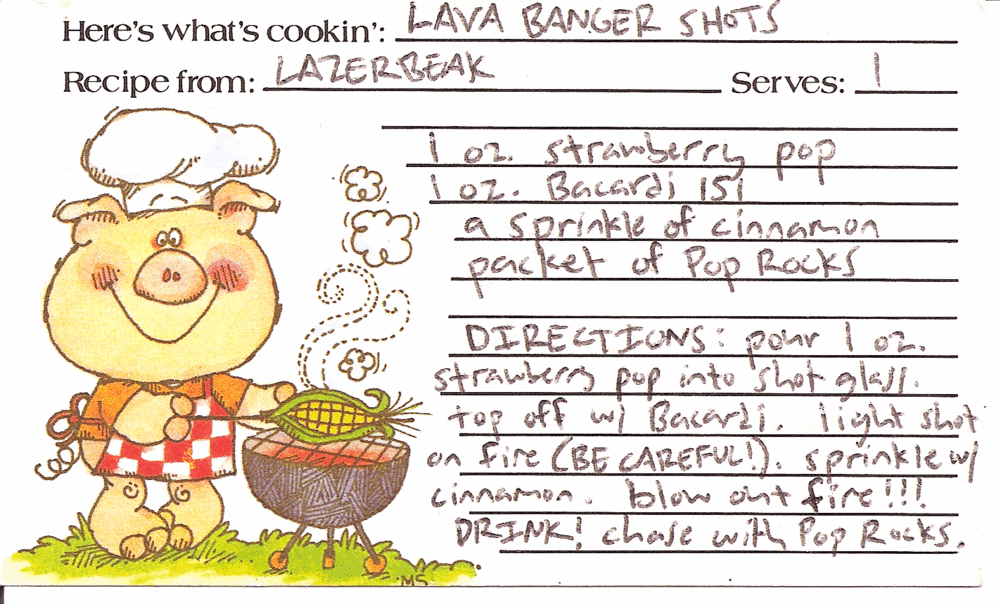 I'll leave you with a handful of Bonus Baby Pics before calling it for the day. I mentioned last Tuesday that Penny and her mom went all the way down to Florida last week to visit's P's great grandma and head to Disneyworld. Here's the Wifepiece and Young Nelpz posted up outside the Magic Kingdom.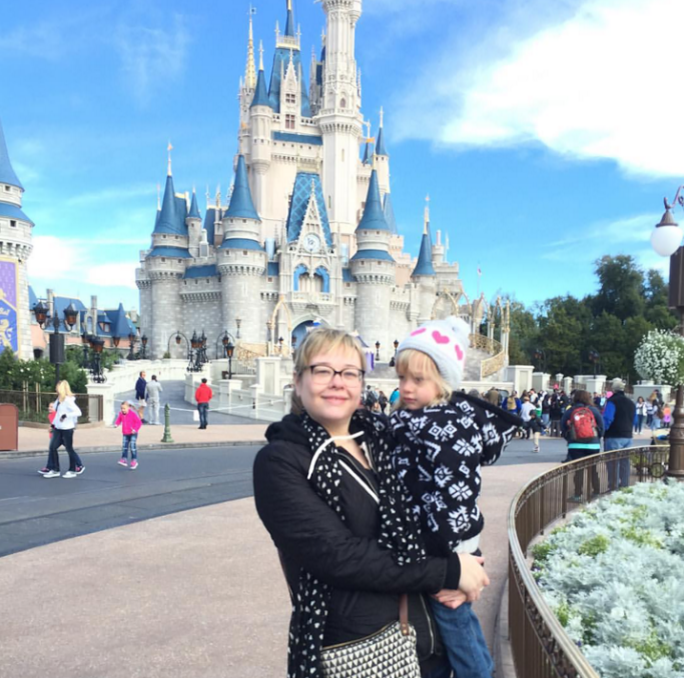 Aaaaaand here they are chilling with the one and only Tinkerbell, who commented that Penny and her kind of have the same hair. It's already gone to her head. Not cool Tink.
Here's what happens when you get spoiled all week in Florida, come home, and think you can boss Dad around and get him to do whatever you want (mainly wear a Mini Mouse du-rag and women's makeup). I'll never forgive you for this, Penny.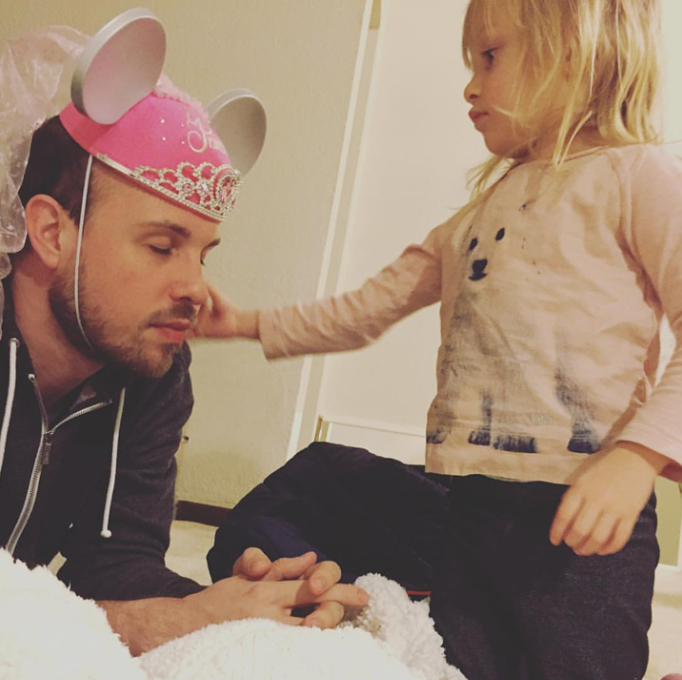 At least she's worldly enough now to turn the focus back on herself and work out some next level fashion forward mascara applications. TRENDSETTER.
Can't forget about Lou and Cam. They've basically been at the sink washing dishes since I left you last week. Now we just gotta work on the whole "water goes in the sink not on the ground or in the drawers or all over Dad" thing.
OK! That does it for this post. I hope you all have an extremely excellent week. Hopefully I'll see a bunch of you out and about around town at various shows. Otherwise next Tuesday for sure!
— Beak
Twitter: @_LAZERBEAK_
Instagram: @lazerbeak
SUPPORT THIS BLOG LYFE. TUESDAYS WITH LAZERBEAK SHIRTS AND POSTERS AVAILABLE NOW!!!