OH MAN, OH MAN (in my best Drake "Back 2 Back" voice): It was just announced this morning that the entire Doomtree crew will be performing at the 9th annual Soundset Festival at the MN State Fair on May 29th! Good lord, what a lineup. A$AP Rocky, Future, ANDERSON .PAAK, and Danny Brown are just a few of the acts I'm insanely excited about. And the 11th grader in me is freaking out about Pharaohe Monch, Common, and The Roots all on the same bill (Okayplayer represent). Here's Cecil and I breaking the Soundset announce live on The Current's morning show with Jade and Sean earlier today.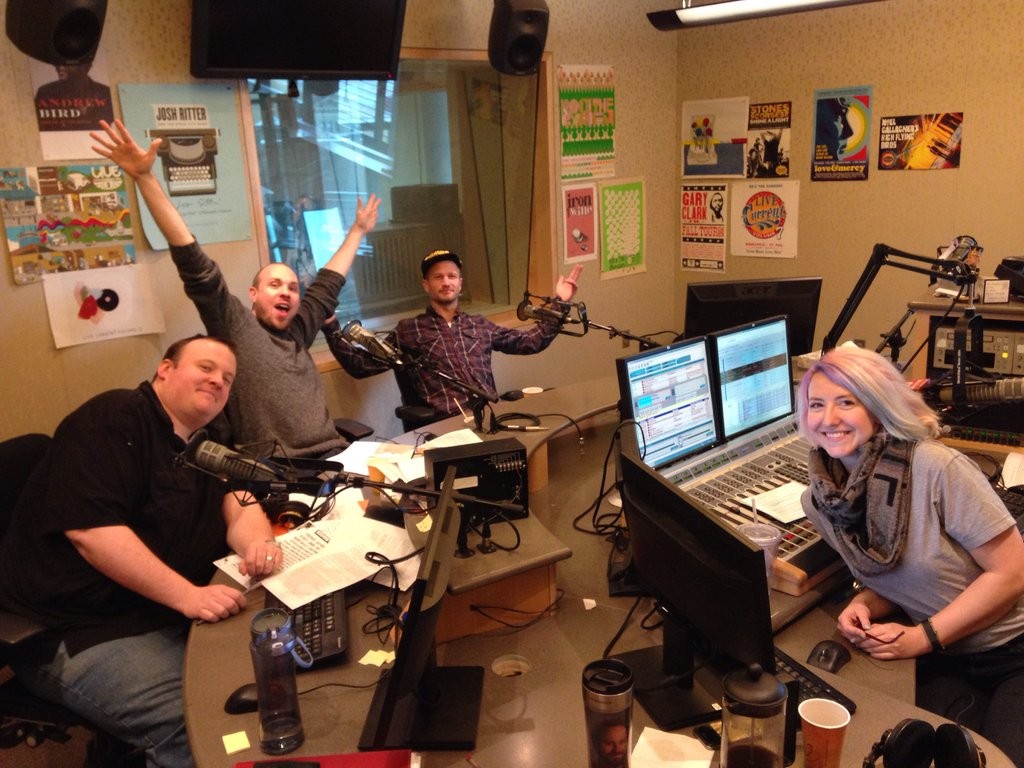 Check out the full lineup below and GET SERIOUSLY AMPED. Tickets go on sale THIS FRIDAY at 11am CST.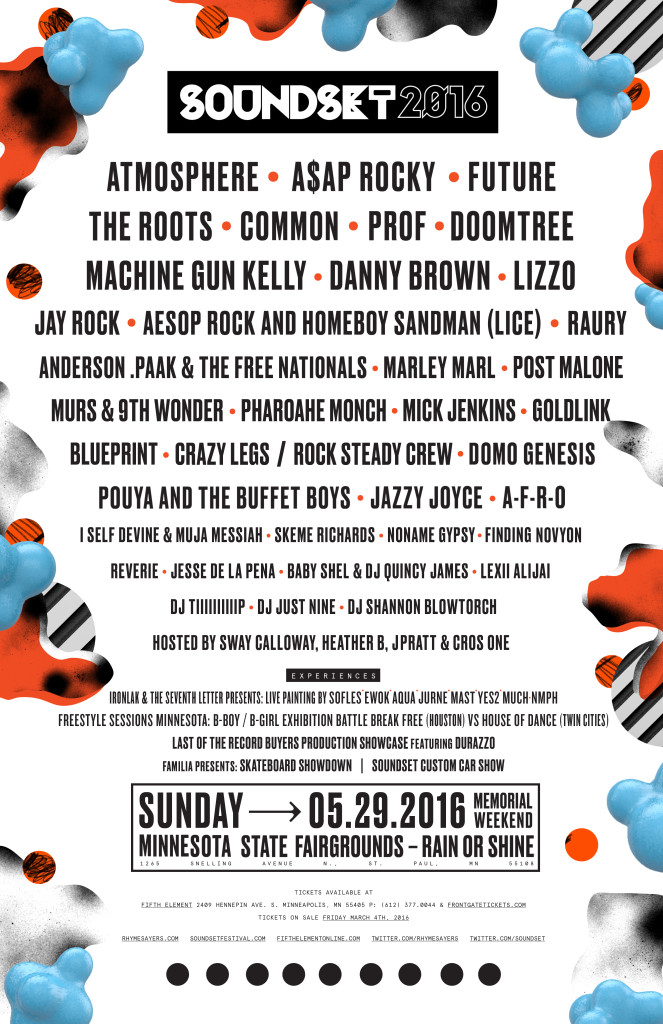 Before Soundset, Doomtree will be headed all the way up north to headline two nights of the Elevate Music Festival in Lutsen, MN on April 1st and 2nd. Tickets are ridiculously reasonable and you can save a ton if you go to both shows. Check out more ticket info right HERE and come shred some fresh pow with us up on the hill.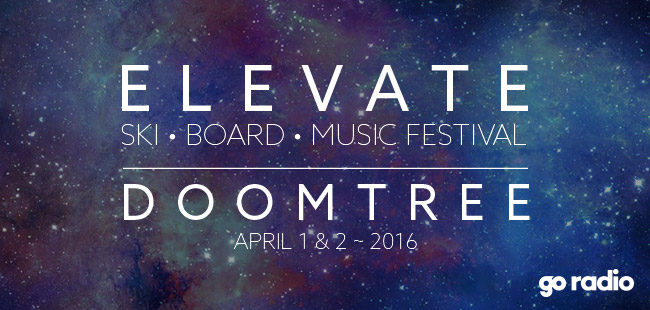 In June the crew will roll out to the beyond-sold out Electric Forest Festival in Michigan. I've only heard legendary folklore about this crazy annual party, so I'm very excited to see what it's all about. Tickets are all gone, but you can learn more information about Electric Forest right HERE.
Paper Tiger just announced that he'll be joining our good friends The Hood Internet in Brooklyn on April 15th for a big double-header DJ night at the Knitting Factory! If I could teleport I would be at this one in a second. Should be a guaranteed blast. Ticket info and more details right HERE.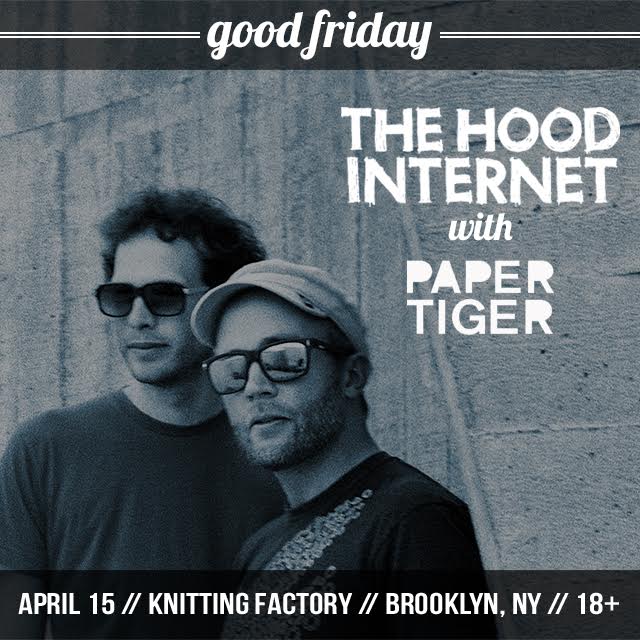 That same week in April our very own Mike Mictlan will hit the road for an extended run with Prof that will see the dudes making their way through tons of the Midwest and East Coast. Check out the full list of dates below and grab your tickets HERE.
P.O.S will be making a long weekend run of shows in Fargo, Sioux Falls, and Mankato this month. Check out all the details right HERE and check out this sweet flyer for the Sioux Falls show below.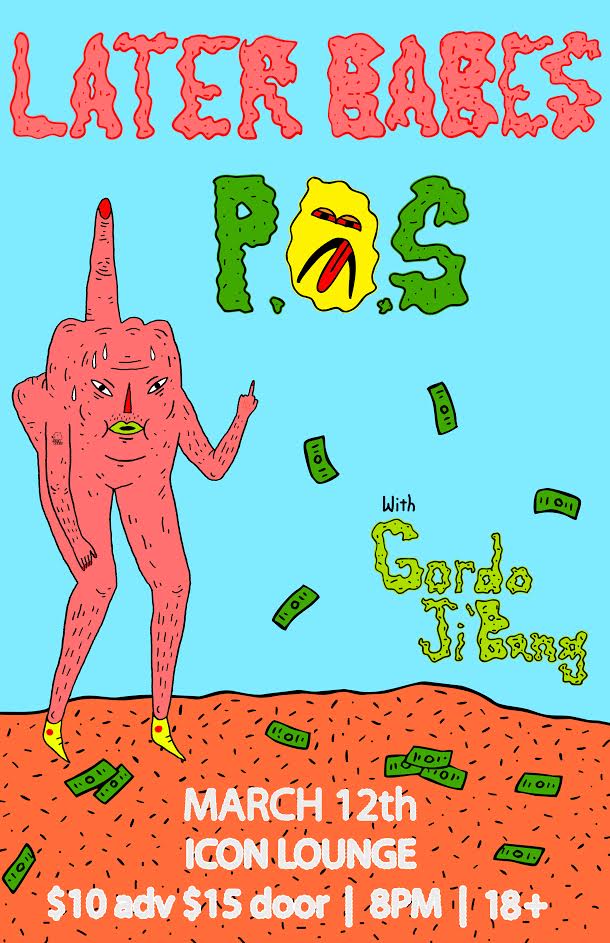 Alright, I think that about does it for big show news this week. We're all extremely hard at work on new solo and crew material right now, so just know that we'll start hitting you with a taste of some new music over the next few months. 2016 is gonna be a cool rollout of new singles and EPs while everyone works on their respective full-lengths. Can't wait to show what they've all been up to. Total crushers.
For now though let's get into another round of awesome Bonus Jams. There has been an onslaught of insane heaters that have come out recently. Some of my favorite songs in forever actually. Let's start with this new single by NAO, which I think could honestly take Song of the Summer already. Sooooooo good.
NAO – "Fool to Love"
Another serious summer song contender is this joint by Tory Lanez. Despite all the subliminals in Drake's "Summer Sixteen" and the fact that this guy is probably a bit of a punk, this song is an instant classic to me. The gospel samples are priceless.
Tory Lanez – "Say It"
This new Funkadelic remix with Kendrick and Cube on it is truly blowing my mind. So incredibly hard. Just press play. It's unreal.
Funkadelic ft. Kendrick Lamar & Ice Cube – "Ain't That Funkin Kinda Hard On You (Remix)"
I'm still not really feeling the ANTI album (and I know I'm definitely in the minority on that one), but Rihanna and Drake's "Work" can certainly not be denied. This song deserves major awards. And the 2-in-1 video is theeee best.
Rihanna ft. Drake – "Work"
I don't know a whole lot about Mura Masa except that he rolls with NAO and is going out on tour with her. This "Love for That" song rules and I'm pumped to hear more from him.
Mura Masa ft. Shura – "Love for That"
Now let's get into some local territory. Fraea just dropped their debut single last week and it is great. The electronic duo will be opening up for Polica's Turf Club release show this week and I'm very excited to hear more from their upcoming EP. Check out "Criminal" below. It kind of reminds me of Sarah McLaughlin in the absolute best possible way. And Sade.
Fraea – "Criminal"
[soundcloud url="https://api.soundcloud.com/tracks/240114527″ params="auto_play=false&hide_related=false&show_comments=true&show_user=true&show_reposts=false&visual=true" width="100%" height="450″ iframe="true" /]
Our ultimate homie Har Mar Superstar is gearing up to drop his next full-length very shortly, and recently put out lead single "Youth Without Love." So pumped for this album. Really liking the progression into keyboards and electronic sounds on this new one. Check it out.
Har Mar Superstar – "Youth Without Love"
Holidae is a new project from our good friend Ashley Gold and producer Garret Neal. Check out "Darkest Shade" below. It's great. They're debut album drops on April 22nd.
Holidae – "Darkest Shade"
[soundcloud url="https://api.soundcloud.com/tracks/224957584″ params="auto_play=false&hide_related=false&show_comments=true&show_user=true&show_reposts=false&visual=true" width="100%" height="450″ iframe="true" /]
Speaking of good friends (Segue Streak!), Astronautalis is gearing up to have a huge year in 2016. He just dropped this SIKE! EP and accompanying video, and will be putting out his new full-length shortly thereafter. Very excited for him. Check out "SIKE!" below, followed by "Papillon," which was produced by yours truly.
Astronautalis – "SIKE!"
Astronautlis – "Papillon" (produced by Lazerbeak)
[soundcloud url="https://api.soundcloud.com/tracks/204922398″ params="auto_play=false&hide_related=false&show_comments=true&show_user=true&show_reposts=false&visual=true" width="100%" height="450″ iframe="true" /]
My friend and pseudo mentor from back in the early TPC! days, Craig Finn, is heading out on the road with rock saviors Titus Andronicus this month. To celebrate the perfect co-headliner pairing they decided to record a couple covers of each other. Lucky for them, they both have different songs called "No Future," so this one was kind of a no brainer. Can't wait to see these guys when they roll through Minneapolis. Check out all their tour dates right HERE.
Craig Finn – "No Future" (Titus Andronicus Cover)
Titus Andronicus – "No Future" (Craig Finn Cover)
BAM! That does it for this week's crushing Bonus Jams. I'll leave you with a couple of Bonus Baby Pics before calling it a day. The JAMMY BOYZ are back with a vengeance in this photo shoot for their debut single "Living in the Lap of Luxury." Should be hitting Dat Piff by the end of the week. Make sure to spread the word.
Here they are making really messed up faces and trying to eat lunch at the SAME DAMN TIME in the SAME DAMN SWEATERS. You cannot script this stuff. Life flies at you fast.
And not really an actual human baby picture per se, but this new Culligan water cooler at the office may as well be part of my family, I love it that much. For months I'd been the guy who was going to the men's bathroom to fill up my water bottle and teapot from the sink. I was definitely starting to get a certain look in the hallways, and I believe a lot of the tenants here thought I was homeless for a time. Not so fast, suckers! This water cooler for real has changed my life. It's all about the little things.
OK! That's a wrap for this post. I hope you all have a wonderful week hanging out and getting ready to purchase those Soundset tickets on Friday. Make sure you keep your eyes peeled over here at doomtree.net because we've got a really awesome announcement and guest blog takeover for you early next week. See you then!
— Beak
Twitter: @_LAZERBEAK_
Instagram: @lazerbeak
LISTEN TO LAZERBEAK'S STARTER PACK MIX SERIES ON SPOTIFY
SUPPORT THIS BLOG LYFE. TUESDAYS WITH LAZERBEAK SHIRTS AND POSTERS AVAILABLE NOW!!!