Welcome to the first ever Tuesdays With Lazerbeak post on our BRAND NEW WEBSITE!!!! You can probably tell from the looks of it that we've switched things up quite a bit around here. Enormous and undying shouts to Nick Ahrens for building and wrangling this site over the last six months and overall just being the best. You have officially reached Legend God status. Equal shouts to Papes and Ander for all the design expertise and backend help, and a huge thank you to Billy Phelps and Hunny Digital for making these new solo pics look so pro. Feeling all grown up over here. I hope you all get a chance to peruse this new turbo-charged site throughout the week and get familiar with our new digs. I'm suuuuuuuper into it.
Now back to the music.
You might remember that Paper Tiger dropped a brand new four-song project on all of us last Friday, the first in a series of EPs that we'll be releasing from him this year.
Check out
In Other Words: Part One
 on the Soundcloud player below and then grab it digitally at Bandcamp (
HERE
) or iTunes (
HERE
). The 2016 Doomtree Rollout continues and we definitely got another one!
Now that you've gotten a little familiar with the music, I want to pass the blog reigns over to the man of the hour to explain a bit about what this In Other Words series is all about. That's right, it's a full-on Tuesdays With Paper Tiger hijack. Take it away, Papes!
Sooooooo, In Other Words: Part One was released last Friday, and if you had a chance to check it out thanks so much. This is going to be an ongoing process including four total releases. Each EP will contain four songs and represent a different aspect of my musical history and inspiration. I want to take a minute to showcase the records I chose to inform Part One: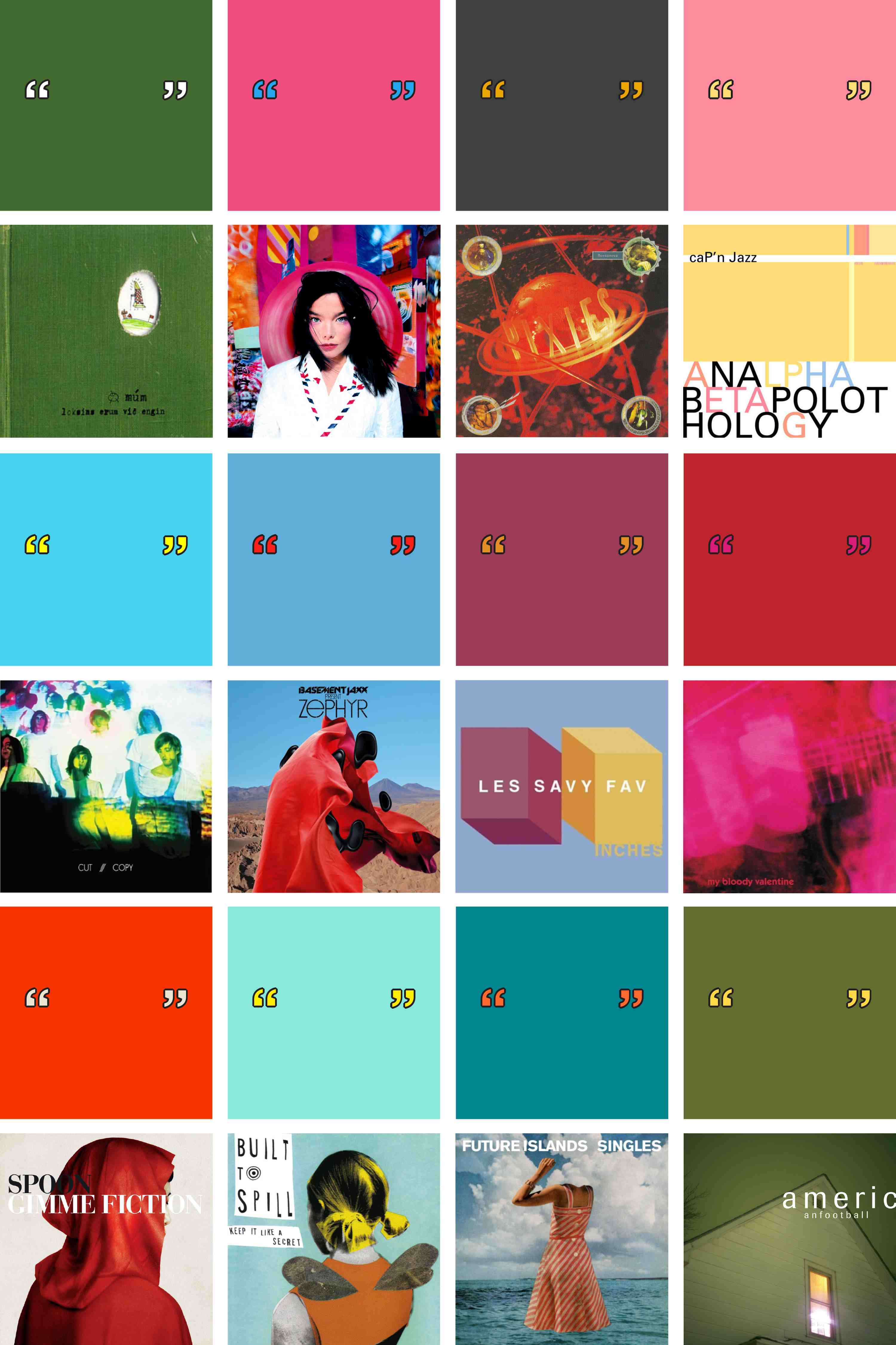 Ok, so obvious question "Why no rap records?" (It's implied). Also, just as this set of records are influential sonically, we also used them to inform the colors used for the cover. The quotation marks represent the idea that because vocals are heavily used within this project that lyrics or words are implied, yet not there.
So check it out when you have a minute, I just went back in strong on finishing In Other Words: Part Two, so look for that soon. Huge thanks to: Vance Wellenstein, Lazerbeak, Dessa, Aby Wolf, Jessie Daley, Nate Kinsella, Diana, Joe Mabbott, and Bruce Templeton for everything.
Also take a look at this sweet new website we got, so internet.
Since I am in Blog Hijacking mode, I thought I would take a cue from Beak and throw in a few other Bonus Jams® to finish this off. These are not new new new, but a few things that have been keeping me going over the last few months. (yeah i am into weird stuff)
Ok that is a shitload of Bonus Jams® (I could do this all day).
Thanks for the blog time, Beak.
 ————————————————-
BING. BING. BING. BING. There you have it, some great insight from the mind of an International Touring DJ and Sick Trim alumni. Love it. I'm gonna hit you with a few Doomtree-related shows coming up this weekend before closing out this honorary first post on the new website.
Ander Other and I are gonna be bringing quite literally ALL OF THE JAMS down to Honey in Minneapolis this Friday night for Surly's quarterly 90's Hip-Hop Night.
The last time we did this back in January it was an absolute blast. Really excited about dropping some serious rap and R&B heaters all night long. We may even dip into the early 2000's a little in order to hit the whole Rocafella/Murder Inc/Ruff Ryders/Cash Money contingency. Only $5. Come out and DANCE. Details
HERE
.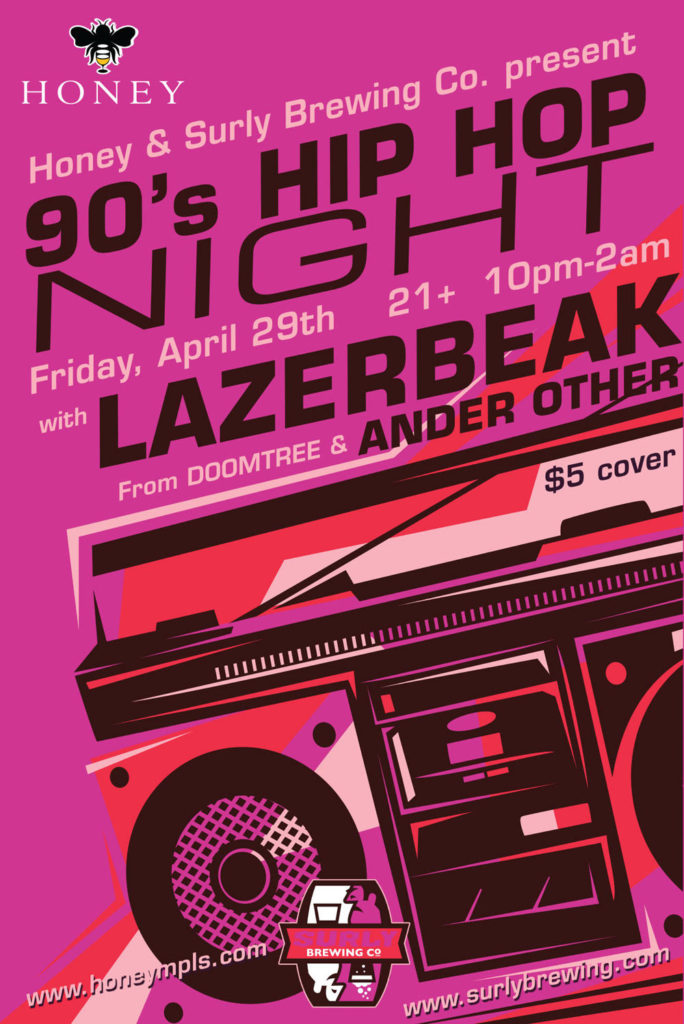 On Sunday, Sims and Mixed Blood Majority will be opening up for the Wu-Tang Clan's one and only GZA at The Pourhouse in downtown Minneapolis.
This one is gonna be NUTZ and a huge excuse to party on a Sunday night. Tickets are moving fast, so make sure you grab yours right
HERE
and come kick it with us.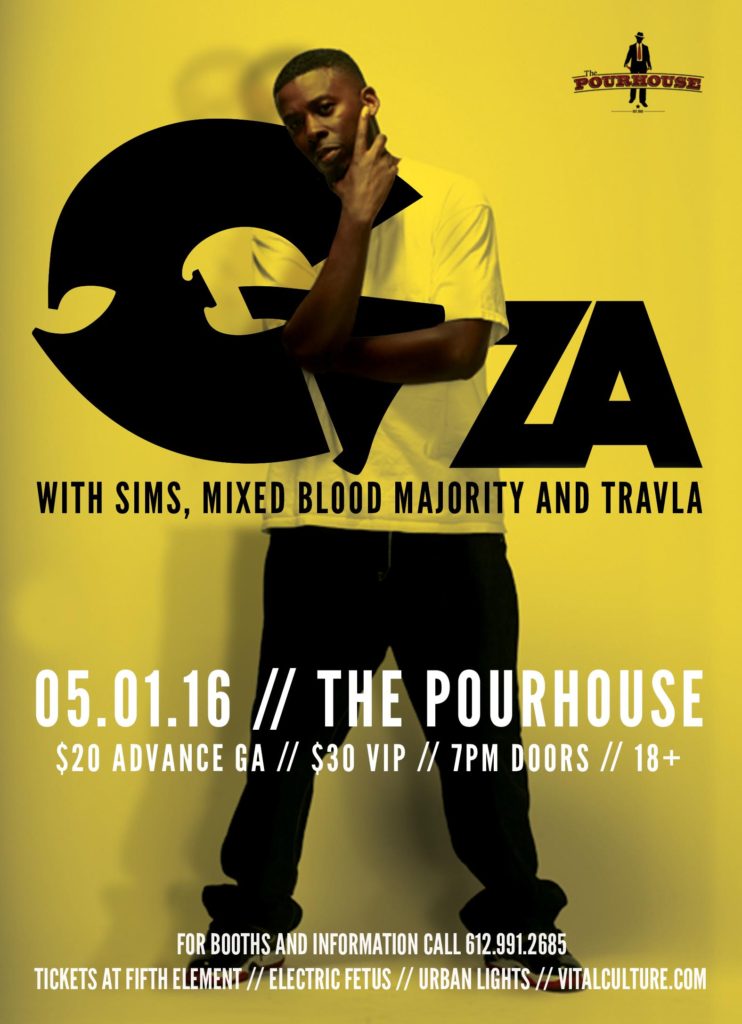 I want to leave you with this recently unearthed full concert performance from Prince way back in 1982 right before he became a megastar.
Obviously his passing last week has rocked the whole world, and here in Minneapolis the news came down extra heavy. I'll spare you a super long rant because I know you've already had to wade through about a million think pieces over the weekend, but I will say this: I know
Prince
 has affected every single member of Doomtree in many different ways. No crazy hangout stories (although we've got a lot of "almost sightings" like everybody else in this town), but the music and the style and the attitude and the independence was second to none. When we put out the
No Kings
album we would often chuckle in private about really calling it
No Kings, Just
Prince
. I can't speak for everyone else on exactly what the music and the man meant to them, and personally I was never as truly diehard of a fan as a lot of folks, but what I always really loved about Prince and will forever hold onto is how he empowered our small big city to make truly outrageous shit and take pride in that. I know that his going against the grain and doing everything exactly the way he wanted is an ethos that we all hold dear up here and that sentiment has made for some incredible art in all different mediums throughout the decades since this concert footage was captured. The only happiness I can take from his passing is knowing that the outrageous shit and the music and the style and the attitude and the independence will continue to pour out of this city (and cities all over the world) for decades and decades to come. And we have him to thank for that. So watch this insane performance and truly marvel at everything that is going on. Shouts to Ryan Olson for putting me up on it a few weeks back. I hadn't even been born when this came out. It's seriously the best.
Alright, I hope you all have a wonderful week bumping In Other Words super loud, enjoying the brand new Doomtree website, and praying for Steph Curry and Chris Paul to miraculously heal overnight so that the NBA Playoffs can live up to their full potential. And of course, keep on the lookout for more new Doomtree music in the very near future. We're just warming up.
— Beak
Twitter: @_LAZERBEAK_
Instagram: @lazerbeak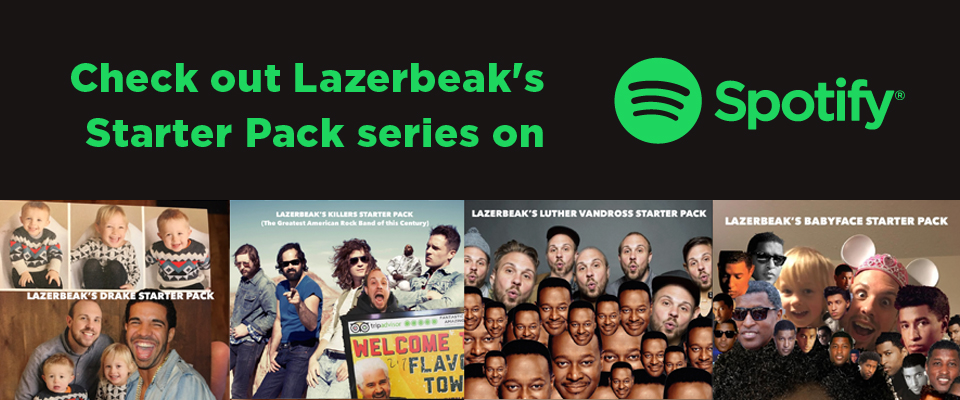 SUPPORT THIS BLOG LYFE. TUESDAYS WITH LAZERBEAK SHIRTS AND POSTERS AVAILABLE NOW!!!