Hey there! Welcome back to the second ever Tuesdays With Lazerbeak post on our (pretty much) brand new website! I'm at the airport heading out East so let's jump right into it with a Doomtree Spring Show Rundown. Tonight Ander Other and I will be in Philadelphia spinning all of the ultimate jams at The P.O.P.E for Surly Brewing's massive tap takeover. Come down at 7:00pm and drink tons of awesome beer while hearing tons of awesome music. They're even gonna crack open that 2012 Darkness batch. Should be a blast. More details HERE.
On Friday, May 20th the "Gentlemen of Doomtree" will head to Denver for a big Project Pabst after party at the Marquis Theater. Dessa is out in NYC working on some literary stuff during this time so I am prepared to rock some huge hoop earrings and belt out "Fighting Fish" in her absence. Super pumped that our homie Sean Anonymous will be performing as well. Grab tickets right HERE.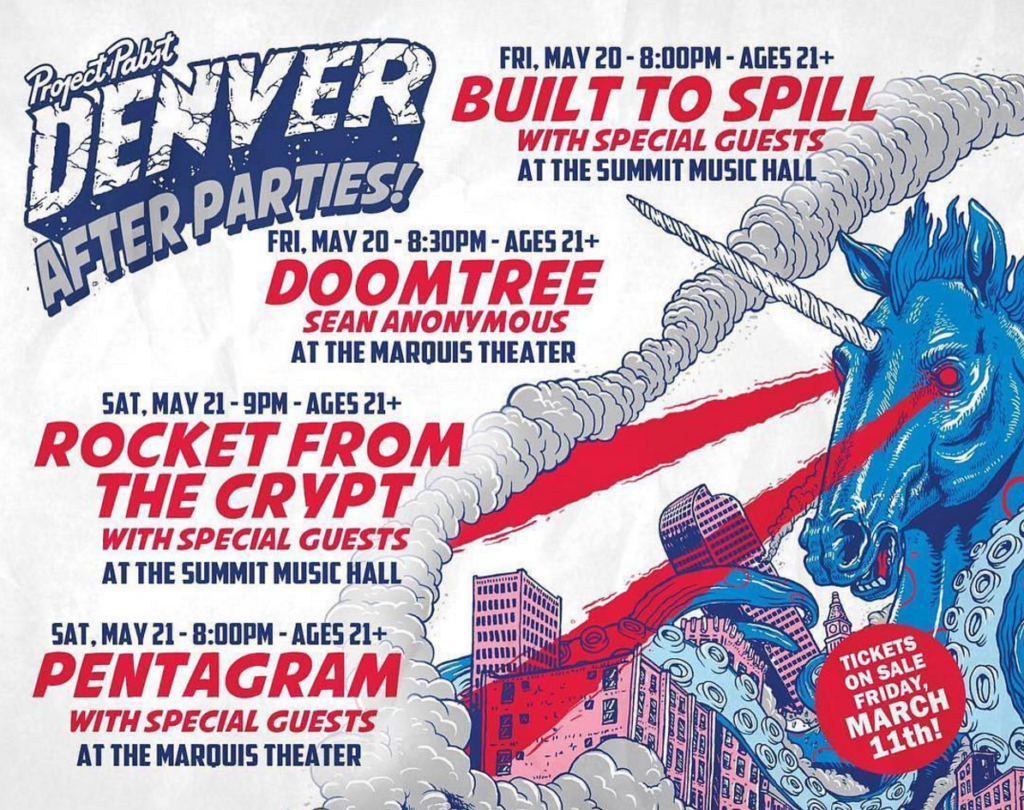 On May 29th the entire crew will descend upon Soundset 2016 at the new State Fair Ground location. You already know how crazy this lineup is, but check out the flyer below and make sure you grab your tickets right HERE before they sell out like the last few years. Can't wait to see Anderson .Paak!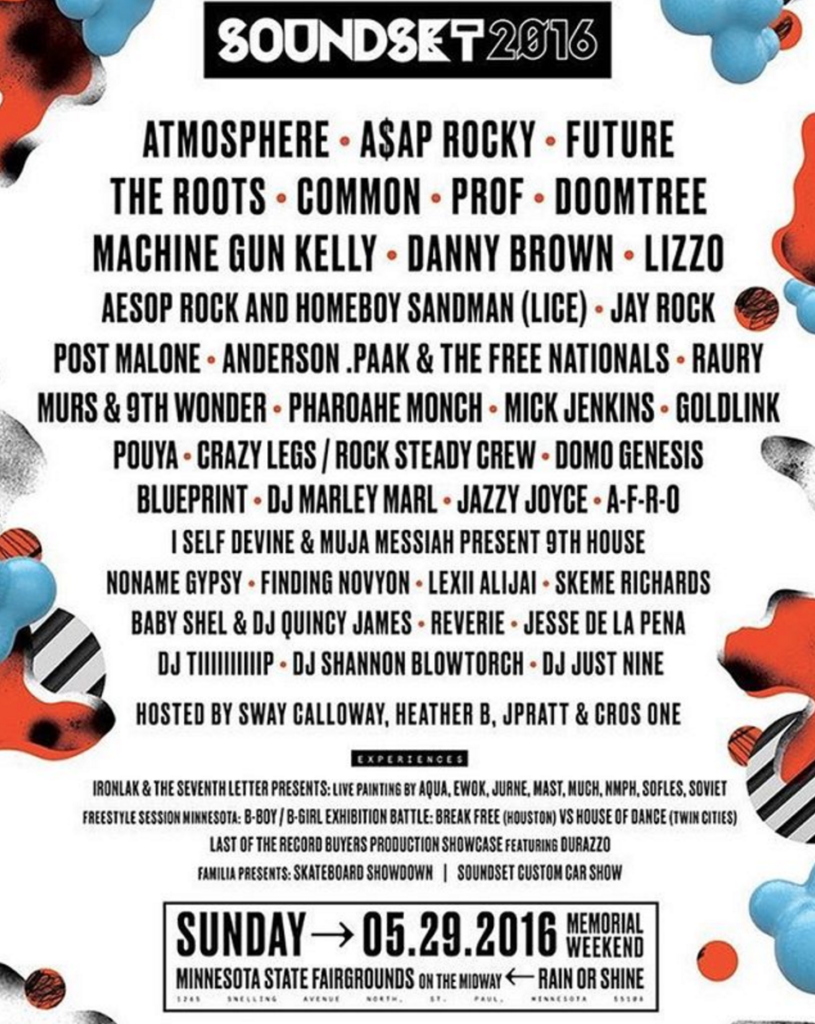 We'll kick off June with a string of shows in Chicago. On June 3rd Doomtree will be playing an intimate club show at Subterranean. Tickets HERE.
And on June 4th we'll be performing at the annual Do Division Street Fest in Chicago. Can't wait for this weekend in the Chi. Grab the schedule and lineup info right HERE.
Very excited to be headed back to LA on June 18th for the Rhythm & Rhyme festival. The whole squad will be posted up alongside Earl Sweatshirt, Z-Trip, Brother Ali, and tons more. Grab your tickets HERE while you still can.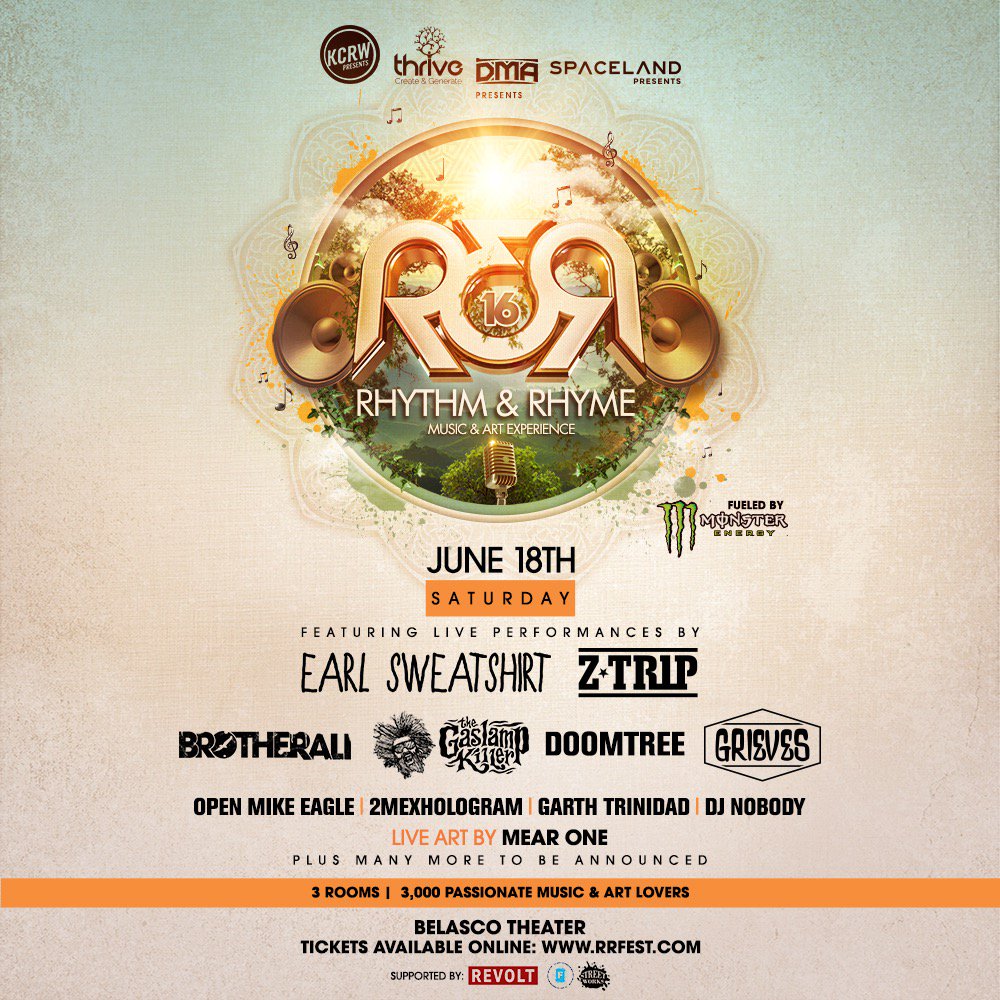 Those are the big shows coming up in May and June. If you happen to be in the Twin Cities and looking for something cool to do tonight (Tuesday 5/3) you should totally head on down to the University of St. Thomas and check out their UST Sampler Release Party. I've been working with the students of UST quite a bit over the last year and it's been awesome to see them all work together and throw this great event like total bawses. Plus there's FREE FOOD. Check out all the details below.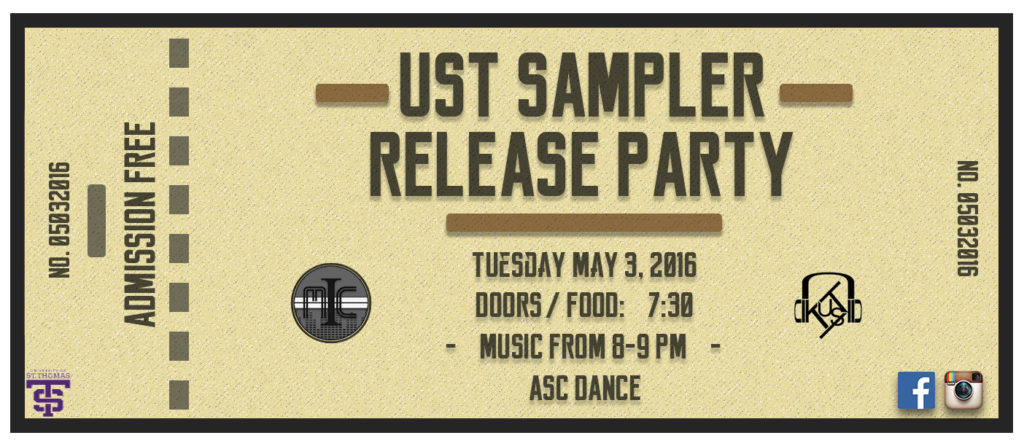 Alright, since I led with the Doomtree Show Rundown we might as well get into the Doomtree 2016 Awesome Jams Rundowns. 2015 was all about All Hands and the massive touring that a new crew album always entails. This year we've been having a blast working on new solo and crew music and releasing smaller projects at a much more frequent pace. Here's what we've dropped so far so that you can make sure you're all caught up by the time we hit you with the next thing.
Lazerbeak X Trampled By Turtles – Wild Animals Remixes (Buy HERE)
P.O.S – "sleepdrone/superposition" (buy HERE)
Cecil Otter – Dear Echo EP (buy HERE)
Paper Tiger – In Other Words: Part One EP (buy HERE)
And while we're on some great new music, let me  hit you with a new round of Bonus Jams that I've been feeling as of late. These have all been blasting out the Camry windows for the last few weeks. I'll save my big Drake review for next week once I get a few more Views listens in.  Enjoy!
Boys Noize & POLIÇA – "Starchild"
Fraea – "Criminal"
Fog – "Trying"
Har Mar Superstar – "How Did I Get Through The Day"
Aesop Rock – The Impossible Kid
Jorja Smith – "Blue Lights"
Ghost Town DJs – "My Boo"
Destiny Roberts – "Gotta Get It"
Mount Mantras – "No Good"
BAM! Consider that your early May Tuesdays With Lazerbeak playlist. I'll leave you with a handful of Bonus Baby Pics before I take off. Our Party of Five has been loving our new home by the Mississippi River. Here's Penny and Cam enjoying a rare moment of peace and tranquility side by side one another on the trails. I can assure you, this scene only happens once every few months.
Here's Laid Back Lou playing his favorite game: Pick up every single stick in the entire world and hide them randomly throughout our new house. He's a pro at it.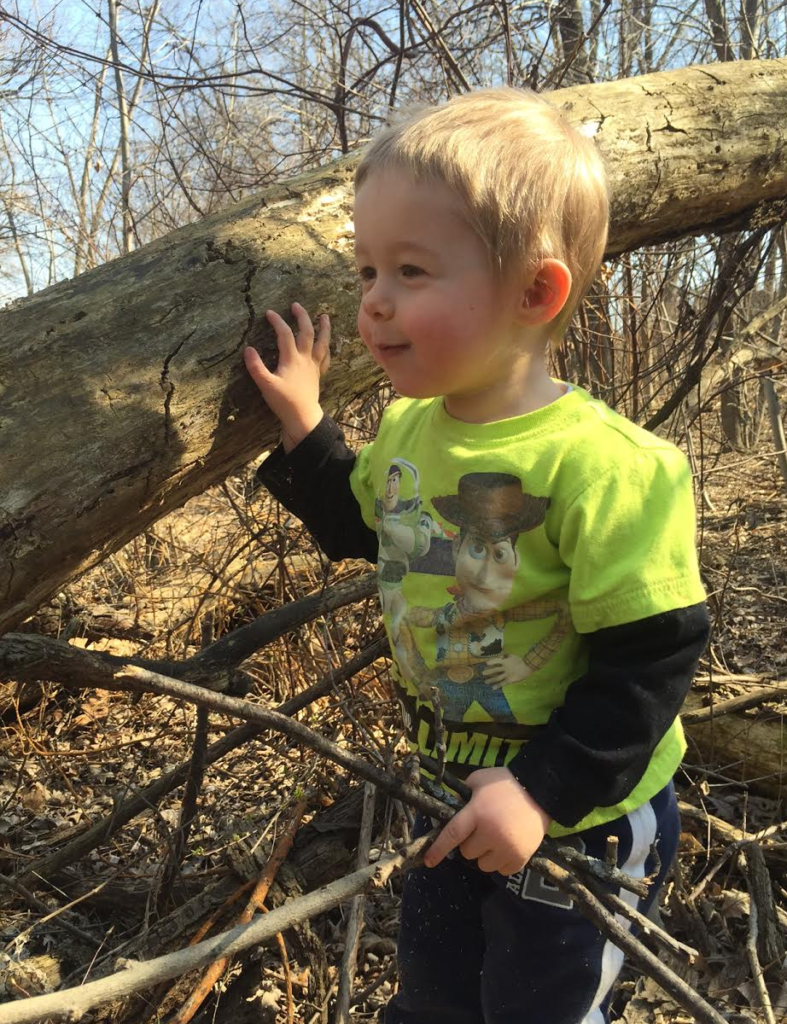 This might be my all time favorite picture of Crab Man Cam. It appears that he has officially disbanded the JAMMY BOYZ for good with this one and started a solo horror folk project. Debut album The Chase Is On dropping any day now!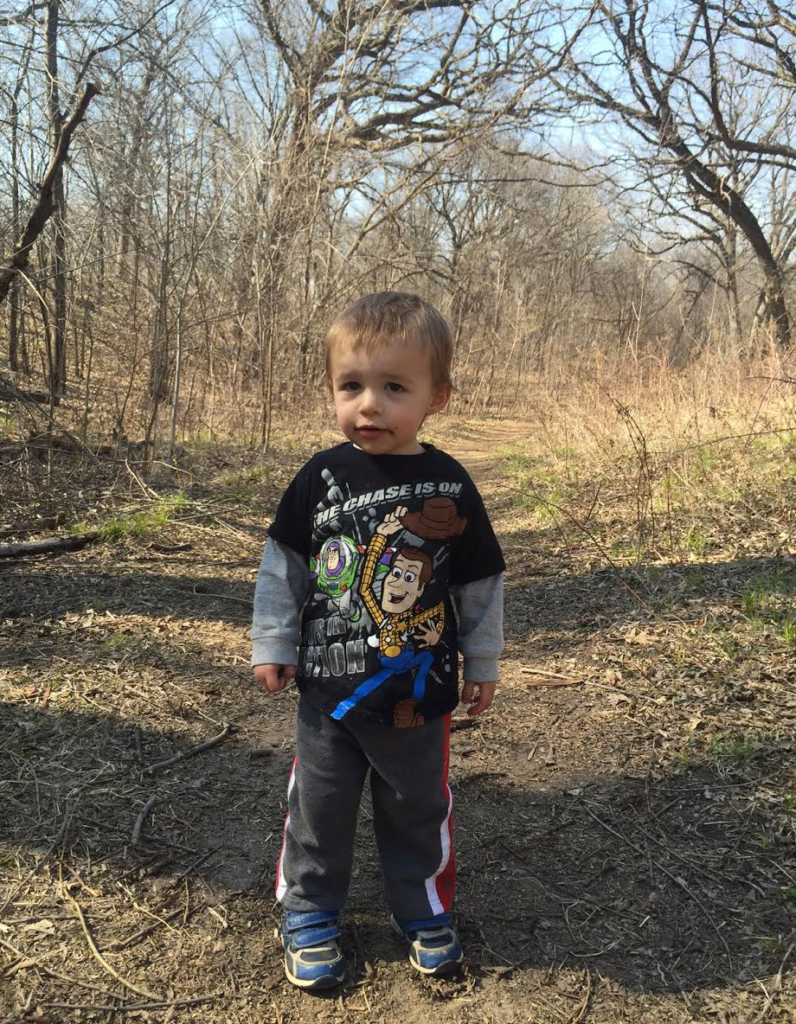 Here's Young Nelpz traversing the trails with her trusty Halloween pumpkin monster stuffed animal.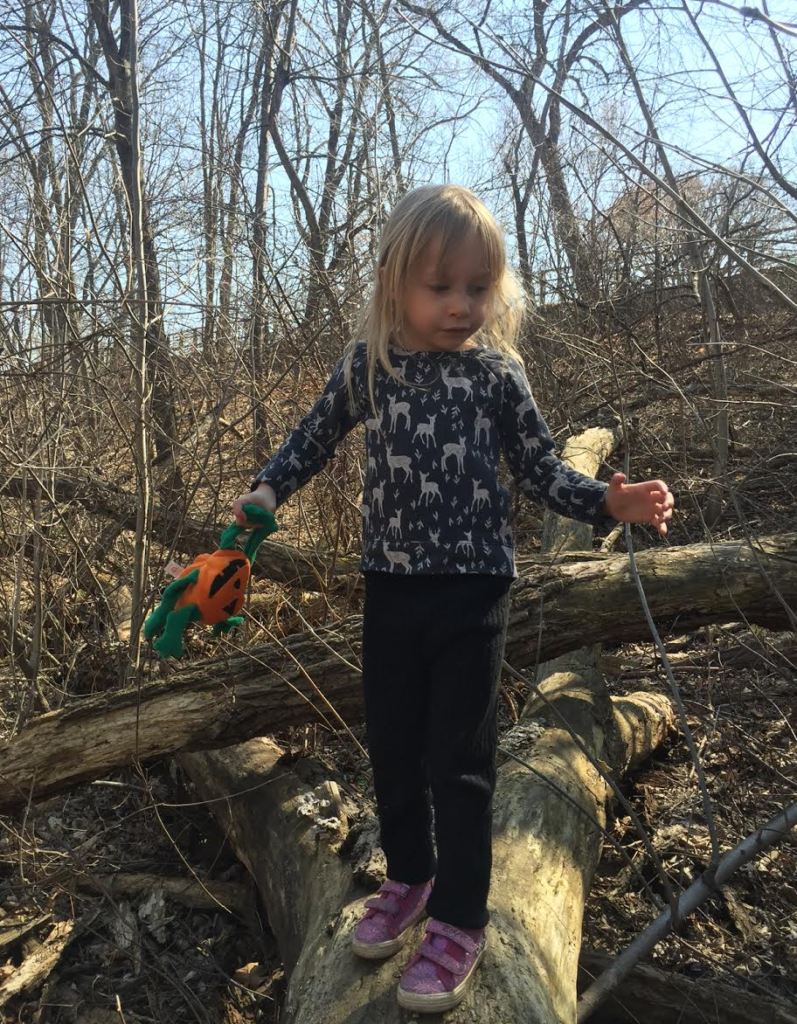 And here's one final shot of Lou, who refuses to believe the JAMMY BOYZ are done for good. He's been rocking these new light summer jammies as a statement that blood is thicker than water and music is forever. The door is always open whenever Cam has finished indulging his experimental horror folk musings.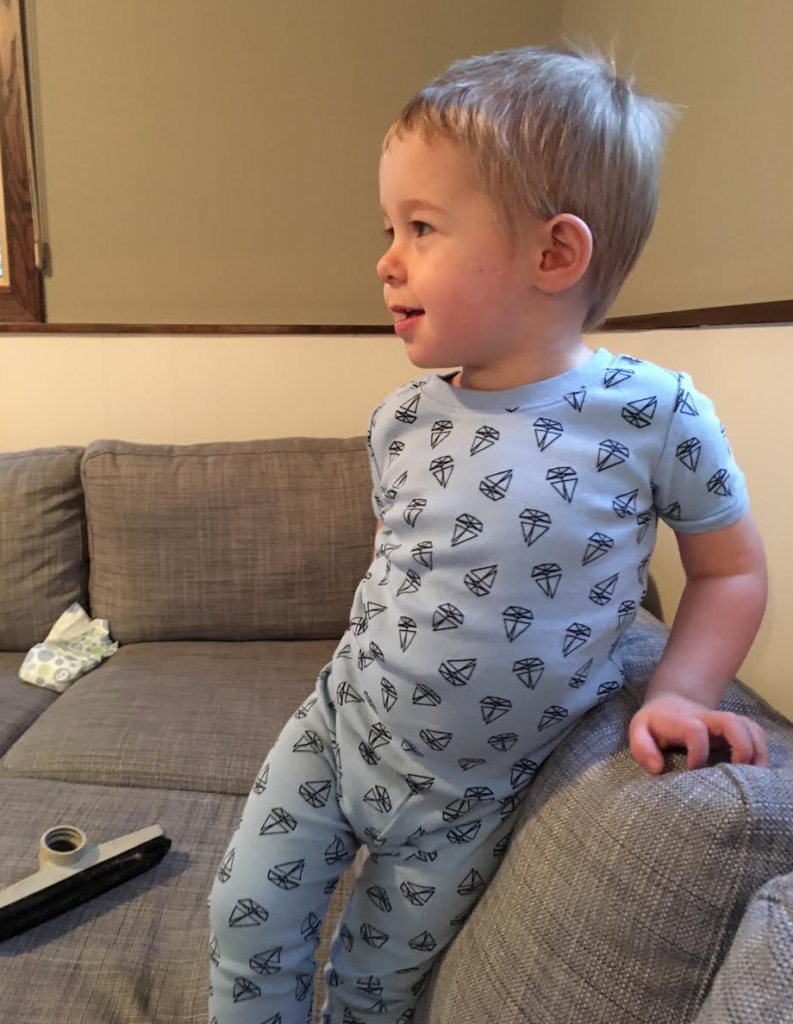 BAM! That's it for this week. I gotta hop on this plane before they close the gate. Hope to see some of you out in Philly tonight. Otherwise next Tuesday for sure. Have a wonderful week!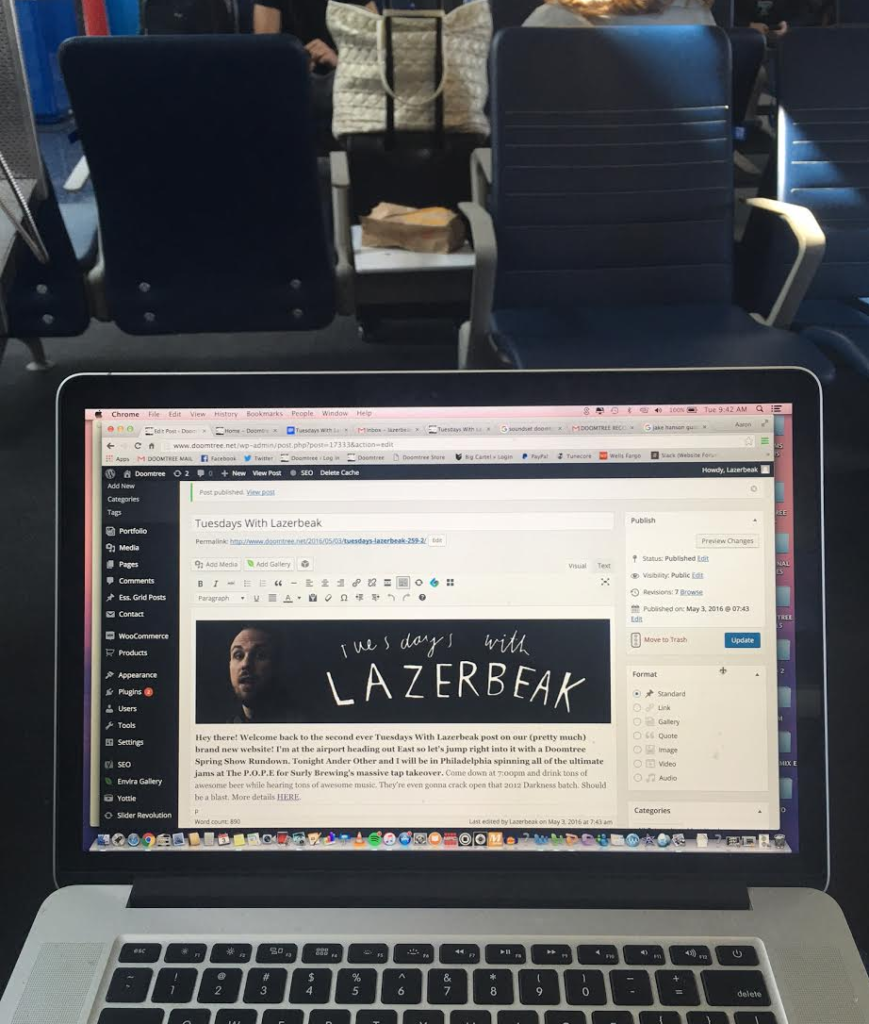 — Beak
Twitter: @_LAZERBEAK_
Instagram: @lazerbeak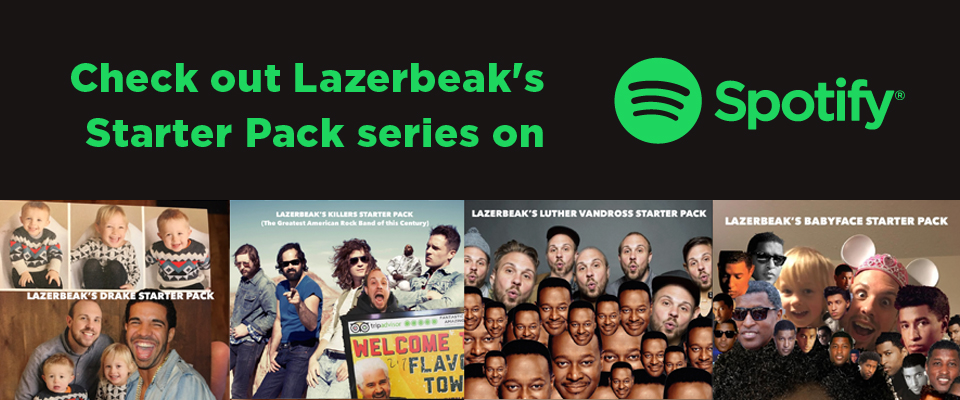 SUPPORT THIS BLOG LYFE. TUESDAYS WITH LAZERBEAK SHIRTS AND POSTERS AVAILABLE NOW!!!