Welcome back to another edition of Tuesdays With Lazerbeak! Festival season is in high gear and we just got back from an action-packed Chicago weekend with the entire crew. Huge shouts to Subterranean and the Do Division Street Fest for having us out for two completely bonkers shows. Here's a quick shot of the crowd that gathered for our headlining set on Saturday night. Also, huge shouts to one of my favorite bands Delicate Steve who I finally got to see and hang out with briefly before our set. Love those guys.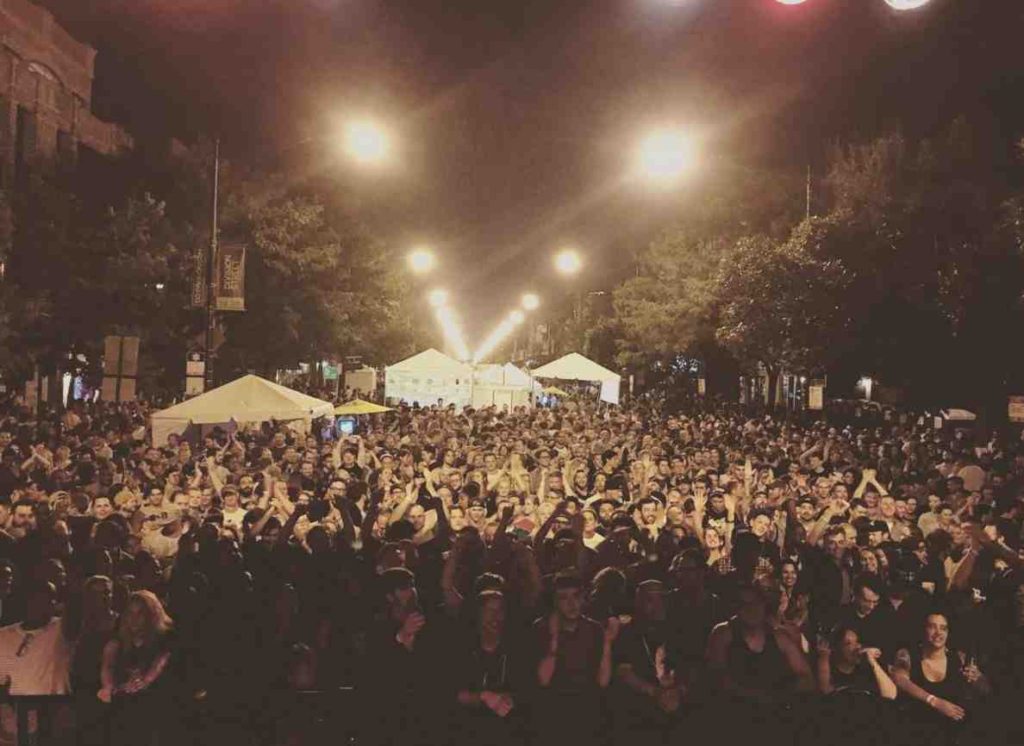 Here's a bonus pic of Paper Tiger standing next to a photo of his father back in the 70's (I think). The likeness is uncanny. Just gotta work on the mustache and the feathery locks a bit.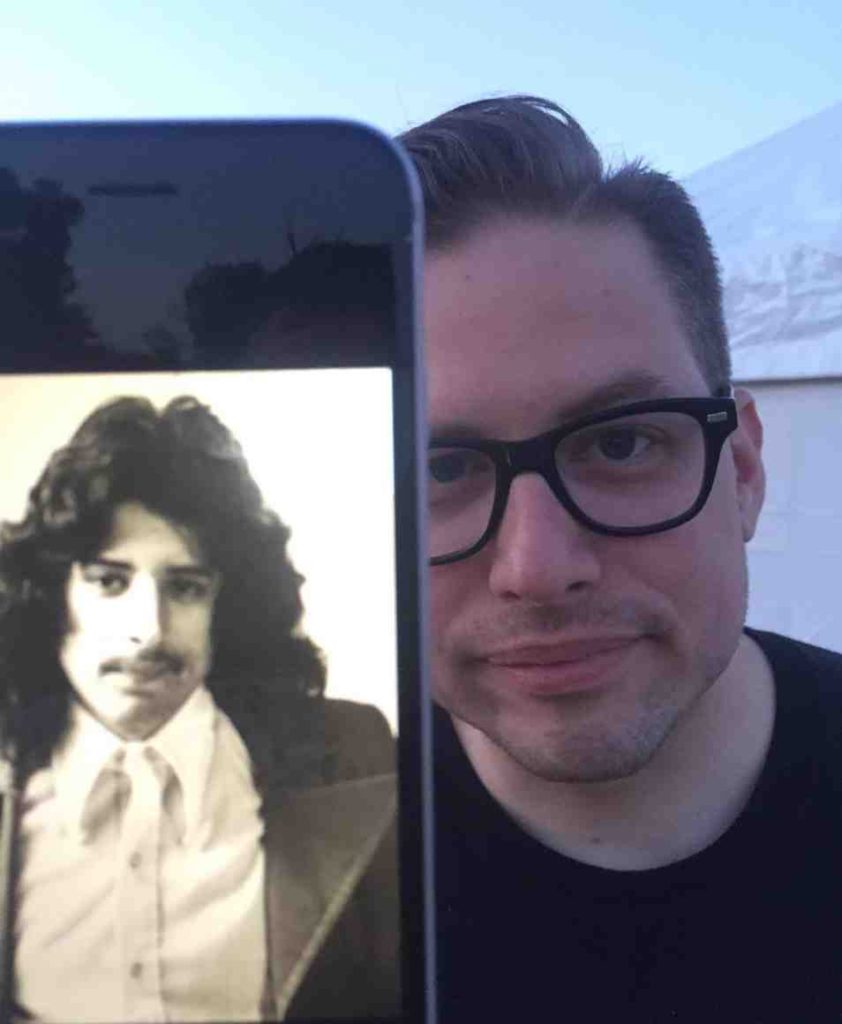 Next up on the calendar is the Rhythm & Rhyme Fest out in gorgeous LA on June 18th. Doomtree will be playing alongside Earl Sweatshirt, Z-Trip, Brother Ali, Gaslamp Killer, Grieves, Open Mike Eagle, and 2Mex inside the legendary Belasco Theater. Grab your tickets right HERE and come party with us in a few weeks. Should be a total blast.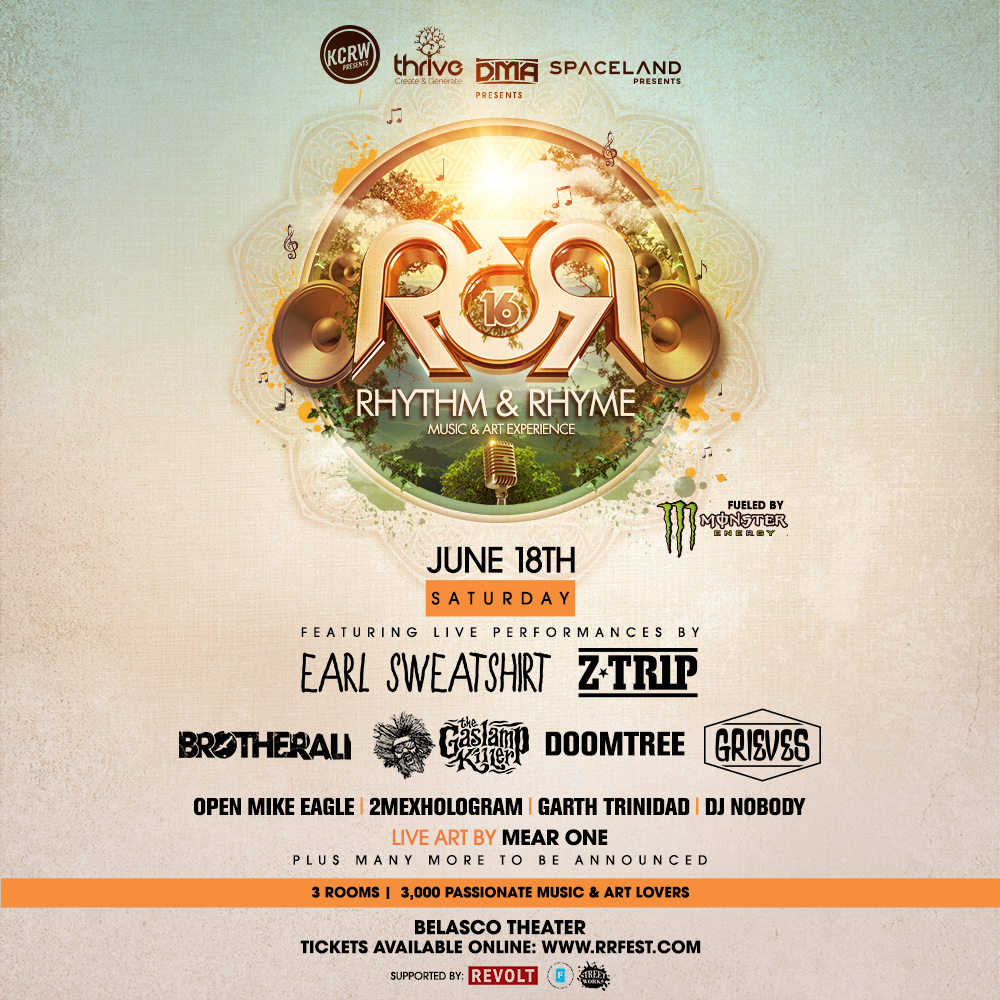 Super pumped to announce that the Gentlemen of Doomtree will be headed to Fort Wayne, Indiana this September to play the annual Middle Waves festival alongside The Flaming Lips and Best Coast. Tickets just went on sale and you can grab yours right HERE.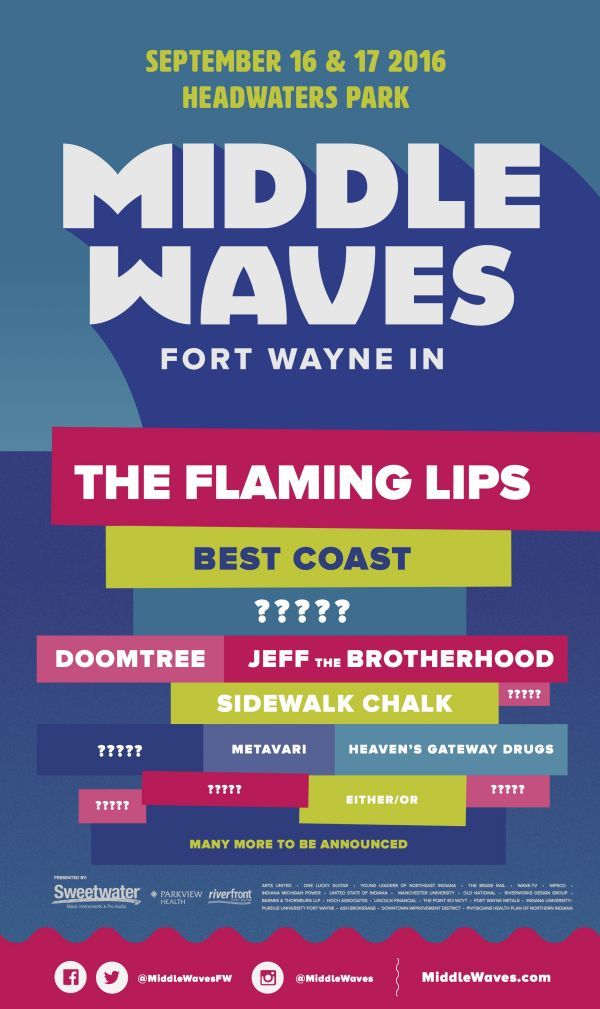 I just received word from our manufacturing plant earlier this week that the Cecil Otter Dear Echo vinyl is rolling right along and should be back to us by the end of the month, at which point we'll start shipping out all of the pre-orders. There's still time to get in on the crazy limited Deluxe Pre-Order that includes FOUR separate screen-printed posters of the artwork Cecil was making around the creation of this killer EP, all hand-numbered and signed by Cecil himself. Check out all the sweet deetz right HERE over at the Webstore. So cool.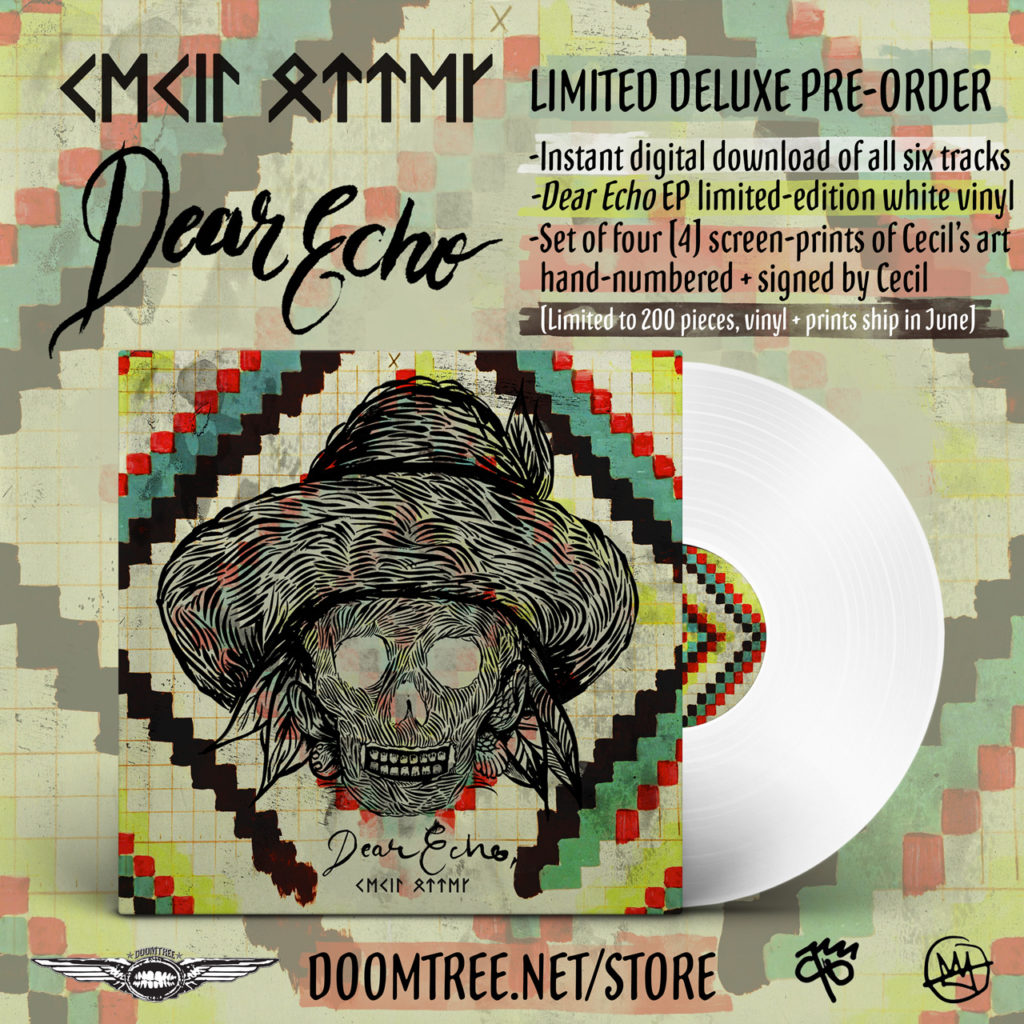 Speaking of great music (SEGUE SEGUE), our very own P.O.S just made a sweet Spotify playlist with a bunch of jams that he's been bumping as of late, and man does it cover a lot of ground. For those of you who frequented Stef's P.O.S Is Ruining The Current radio show, this should come as no surprise. Everything from Whitesnake to Cyndi Lauper to Radiohead to Lil Wayne to Patti Smith and everything in between. Check out the cool cover below courtesy of Ander Other and stream P.O.S' entire On The Speakers mix underneath that.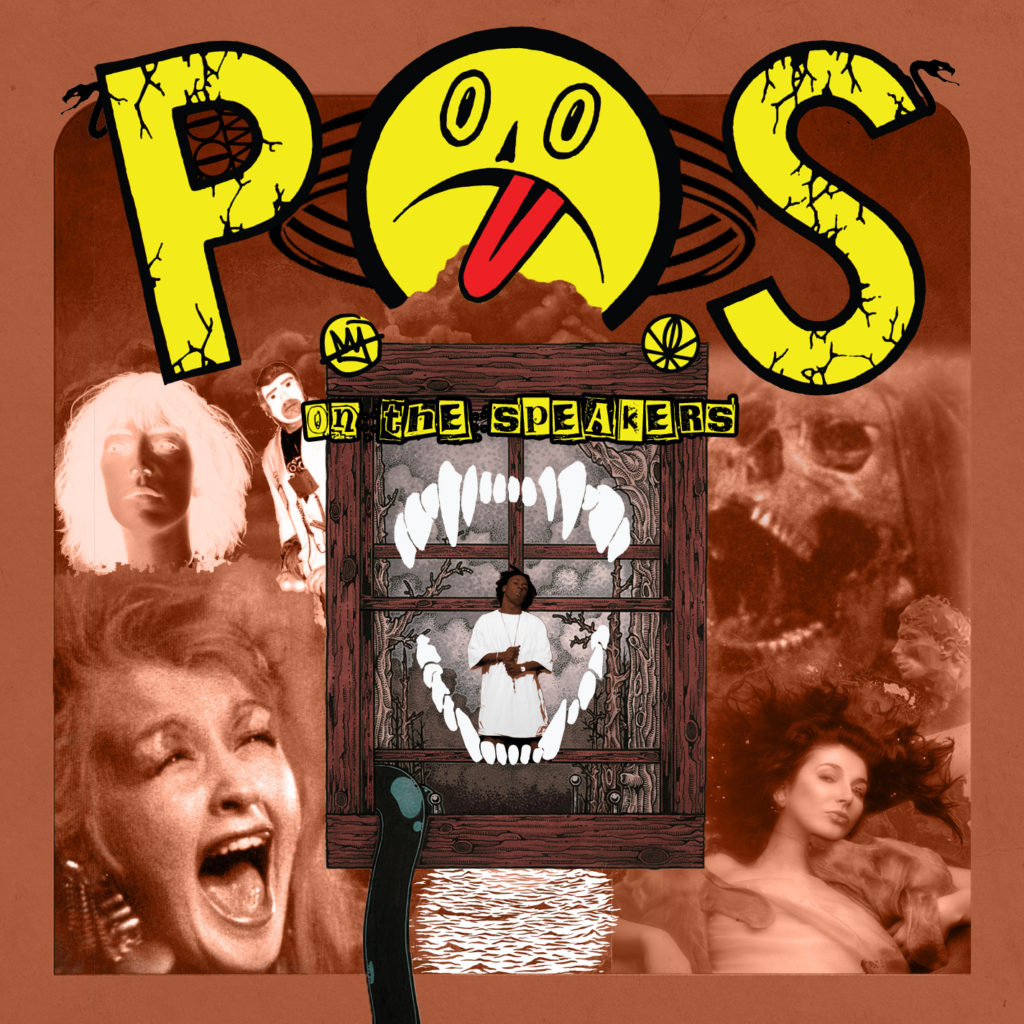 P.O.S – On The Speakers Playlist
Moving on to even more new music, it's time for another round of Local Bonus Jams! I know I probably shouldn't be surprised anymore at the alarming rate in which phenomenal local music is being dropped this year, but it's still kind of blowing my mind. I seriously need more hours in the day just to keep up with the music that's being made in my backyard, let alone everything else coming out around the world. I'd like to start this week's Bonus Jams off with a song from the one and only Sophia Eris, who just dropped this new "Aaliyah" single off of her excellent debut album coming out later this summer. I can't say enough about how good this project is. Shouts to Prophis for murdering the beats per usual. Make sure to check this out and keep an eye on these guys over the next couple of months for sure.
Sophia Eris – "Aaliyah" (prod. by Prophis)
Speaking of excellent debut albums, ZULUZULUU just dropped another single off their upcoming What's The Price record dropping this June 19th. I love this band so much. Some of the most progressive and genre-bending music coming out of the Twin Cities in my opinion. Must listen.
ZULUZULUU – "Fades"
The homie Metasota just dropped his highly anticipated RumDMT album last week and it was completely worth the wait. I'm a huge fan of this guy and he stepped it up big time with this project. Stream the first half of the album below and make sure to grab a digital copy right HERE.
Metasota – RumDMT
Maria Isa just dropped a brand new slamming mixtape called The Dragon Lady a few weeks back and it's totally rules. Check out the entire thing below. Shouts to Jayanthi Kyle on the opening track too!
Maria Isa – The Dragon Lady
Tony the Scribe recently linked up with his longtime producer ICETEP for this quick Mixed Blood EP that shows both of these guys at the top of their respective games. Highly recommended. Check out the whole thing below.
Tony the Scribe – Mixed Blood EP
Claire de Lune and Grant Cutler are back again as tiny deaths with a new EP that dropped just last month. Really liking this one. Check out Night Flowers below in its entirety.
tiny deaths – Night Flowers EP
Hometown producer O-D has been on a roll lately and he just added to his arsenal with an awesome new track featuring vocals from Paul Yutaka, MaLLy, and K. Raydio. Great to hear all these guys together on one song.
O-D – "Late Night Checklist" ft. Paul Yutaka, MaLLy, and K. Raydio
Not exactly local in the true sense of the word, but ShowYouSuck is family and Chicago is pretty damn close to the Twin Cities if you ask me (plus we just all hung out this past weekend). Check out this new Bummer EP that he made with producer WalkingShoe. Got a chance to hear some more Show music that should be coming out later this year, and I can safely say this dude keeps getting better and better. Peep it!
ShowYouSuck & WalkingShoe – Bummer EP
And lastly, I'll leave you with this super clowning and also very much appreciated Local Bonus Jam from the dudes Franz Diego, Omen, Mike The Martyr, and P-Murda. It's called "DOOMTREE" and is about Doomtree, so keep in mind that I'm probably a bit biased, but this thing definitely put a huge smile on my face when I first heard it. Shouts to these guys for having fun with it. Check out "DOOMTREE" below.
Franz Diego x Omen x Mike The Martyr x P-Murda – "DOOMTREE"
BAM! That's it for Local Bonus Jams. I'll hit you with a few Bonus Baby Pics before I dip over to the studio. All of our kids are loving the Spring vibes here in Minneapolis, and the change in weather seems to have actually made them like each other a bit more too. Weird how that works. Here's Crab Man Cam and Laid Back Lou bonding over some tandem slide scenarios.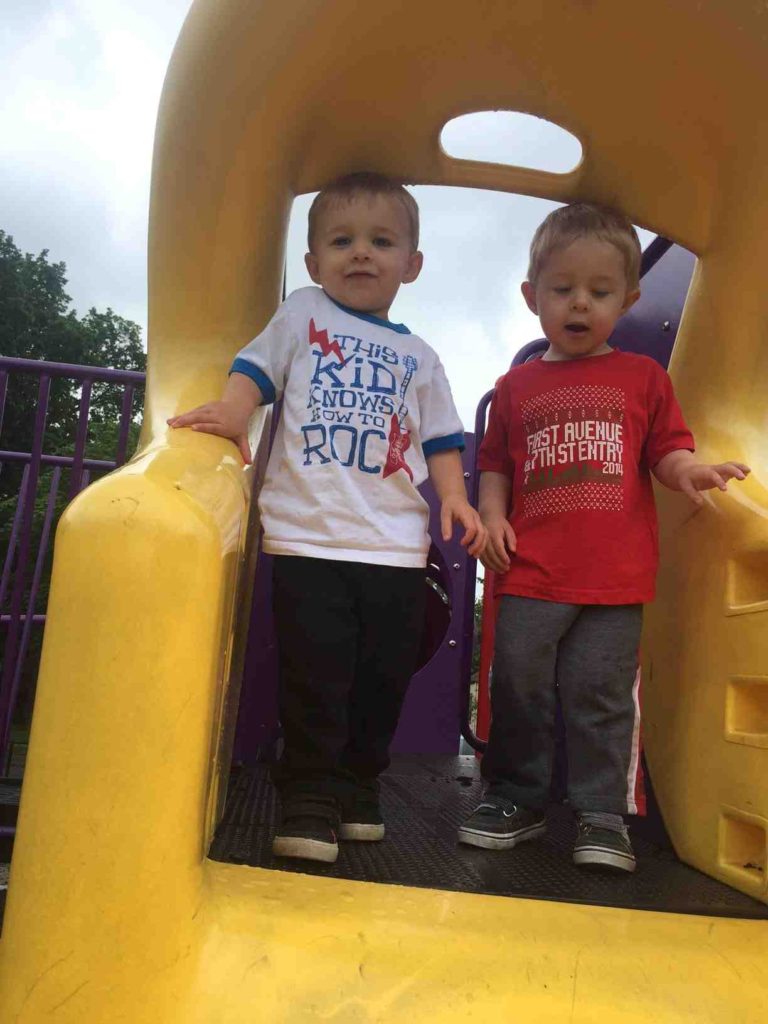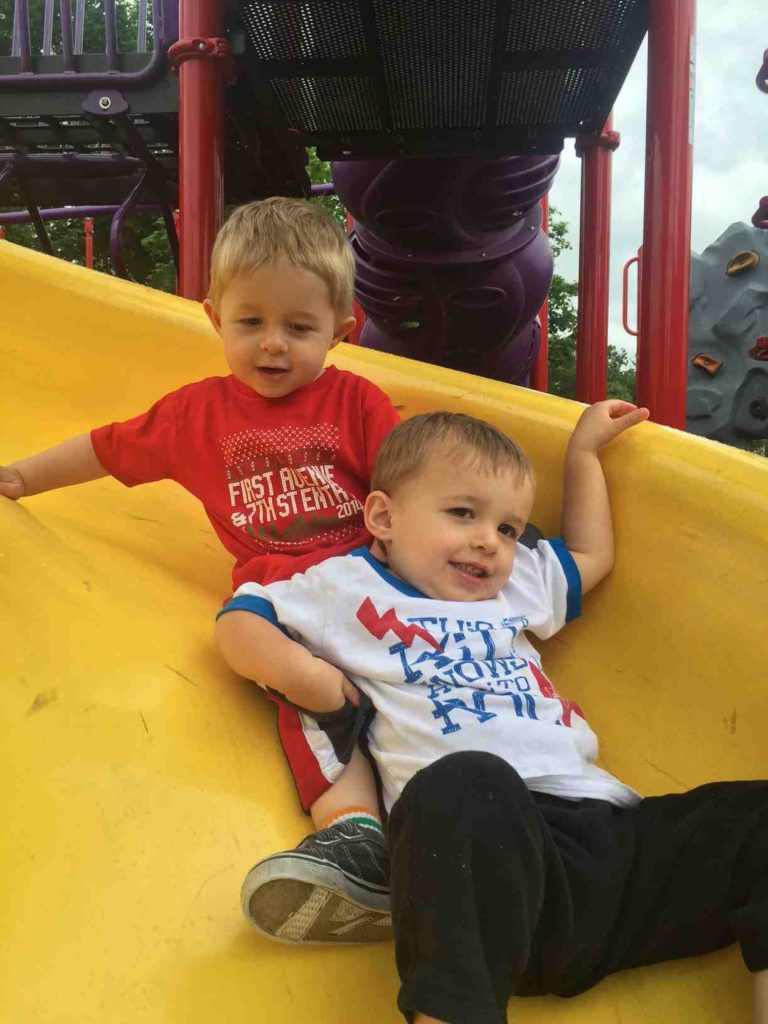 And here's Penny either hugging Cam or attempting to put him in a sleeper hold and knock him out. Judging by her eyes I'd say there's a good chance it's the latter, but he seems to be OK with it at least.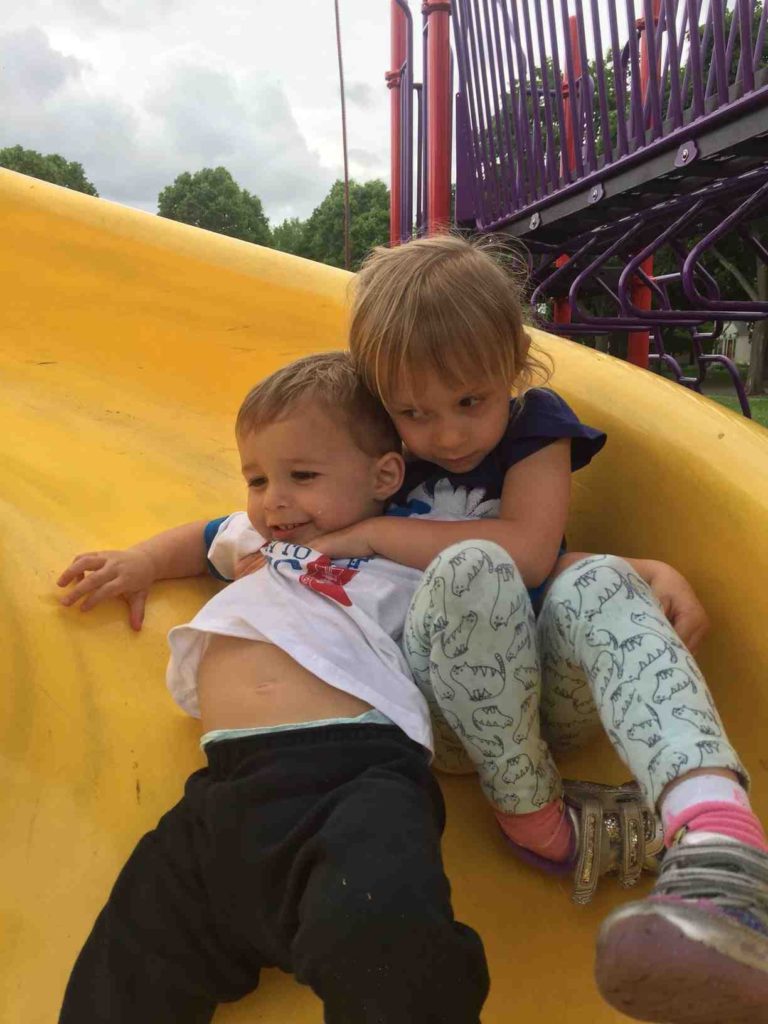 Here's a real deal hug at the bottom of the slide, just to prove that no children were harmed in this photo-op.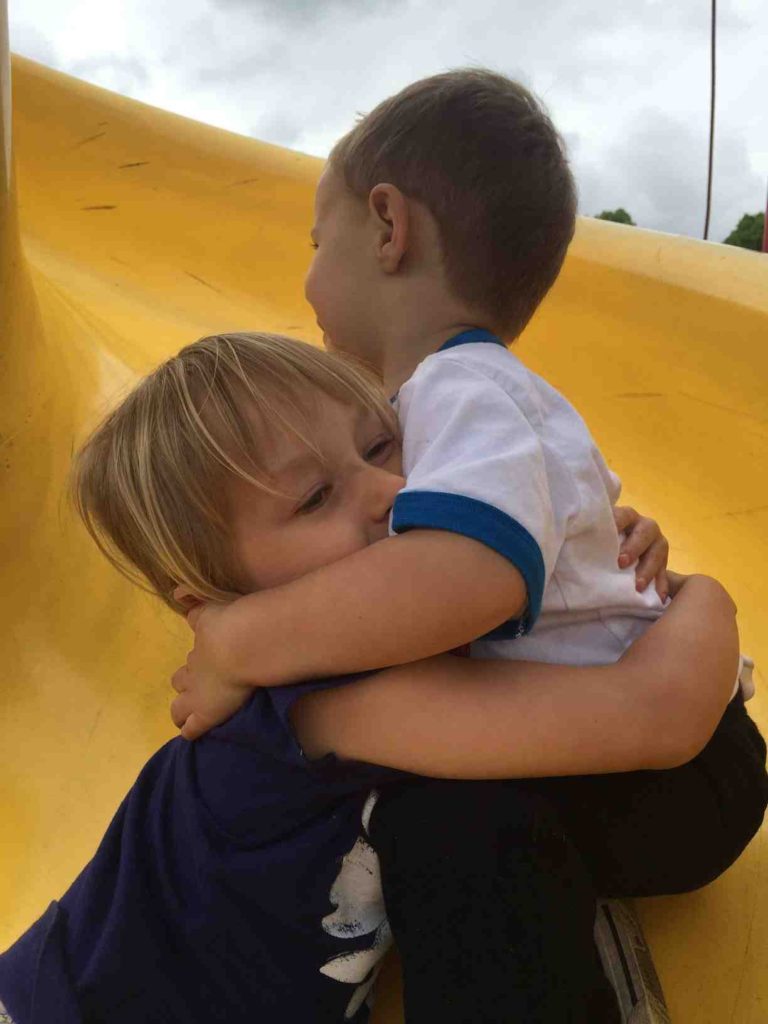 Penny has been spending a lot of time playing in the dirt these days. Here she is hanging out with her little fairy garden, keeping an eye on the neighborhood.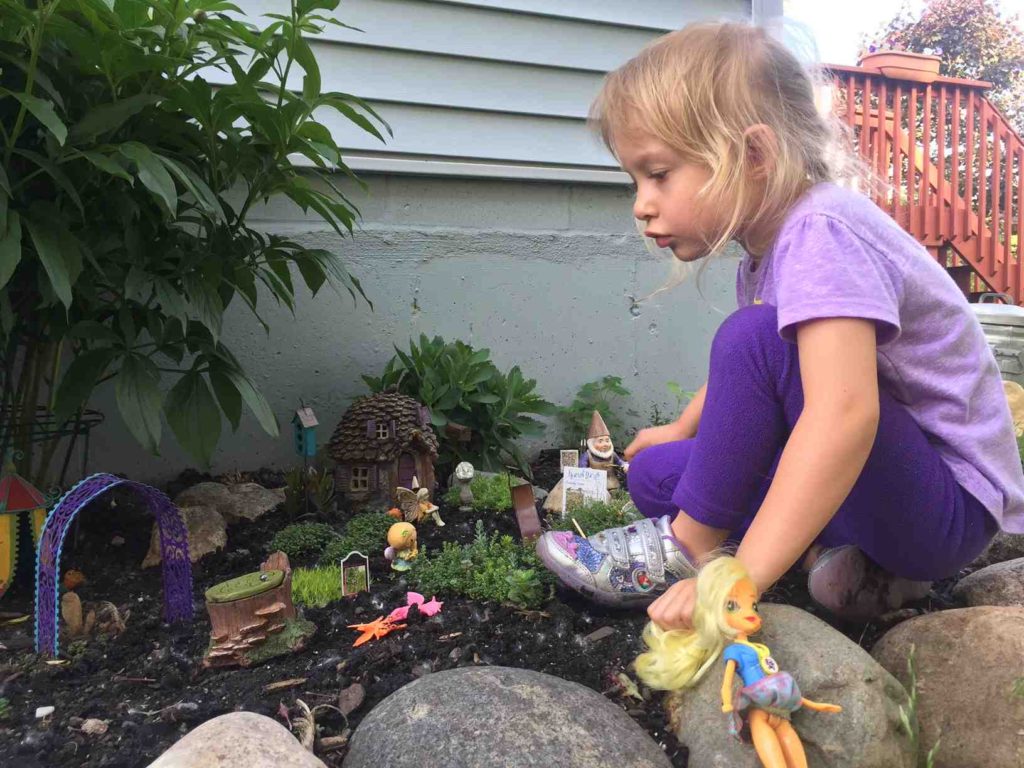 And here she is literally rolling and squishing around in the mud at her grandma's house. Only at Grandma's house. She would be grounded for about three years straight if she pulled this at our new place.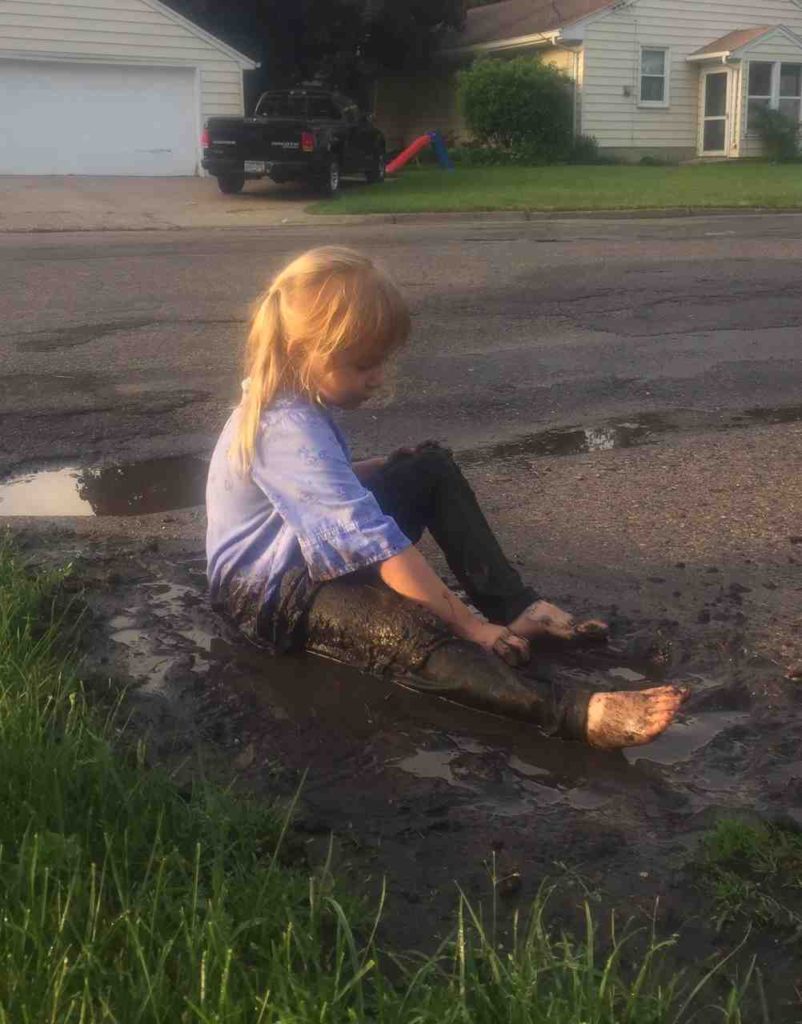 OK! That does it for this post. I hope you all have a wonderful week watching the Warriors sweep the Cavs. I'm off to the studio to wrangle all this new solo and crew music. Keep your eyes peeled to this site for more info. We've got a lot more jams coming this Summer, I guarantee it.
— Beak
Twitter: @_LAZERBEAK_
Instagram: @lazerbeak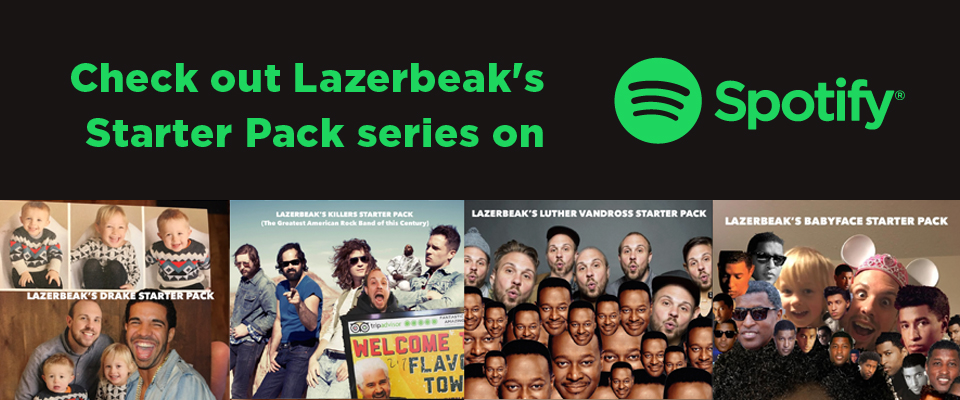 SUPPORT THIS BLOG LYFE. TUESDAYS WITH LAZERBEAK SHIRTS AND POSTERS AVAILABLE NOW!!!