Welcome back to Tuesdays With Lazerbeak! BIG NEWS: We just released the first piece of new Doomtree crew music since our All Hands album way back at the start of 2015. "Spill Me Up" features Sims, Cecil Otter, and P.O.S appearing as a trio on a track for first time EVER, so we can all cross that off our bucket list now. I made the beat and I gotta say, it's a Legend God-approved LAVA BANGER of the highest form. Check out "Spill Me Up" on the Soundcloud player below and grab it from any online digital or streaming retailer you can think of.
BUY
iTunes / Amazon / BandCamp / Doomtree Webstore
Stream
Spotify / SoundCloud / YouTube
Huge shouts to Joe Mabbott on the mix, Bruce Templeton on the master, Andy Lund on the design, Zoe Prinds-Flash on the photography, Ander/Mary on the rollout, and The Onion's AV Club for world premiering the track on Monday. Read all about what they had to say right HERE.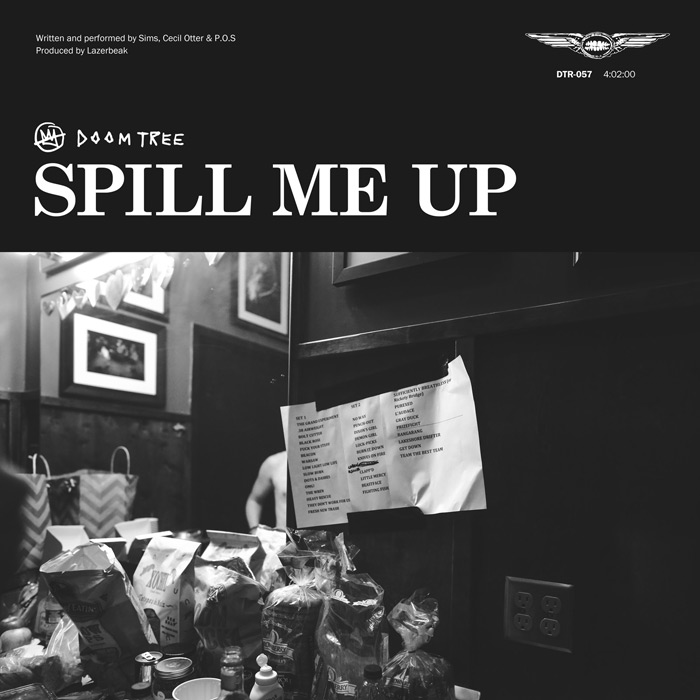 We've had a blast playing this track live at festivals over the last month, and it's gonna rule to drop it into the setlist this coming Saturday in Los Angeles for the epic Rhythm & Rhyme fest at the Belasco Theater. We'll be playing alongside the likes of Earl Sweatshirt, Z-Trip, Brother Ali, Open Mike Eagle, 2Mex, and Grieves. Should be an absolute blast. Make sure you grab your tickets right HERE and we'll hope to see a bunch of you out there.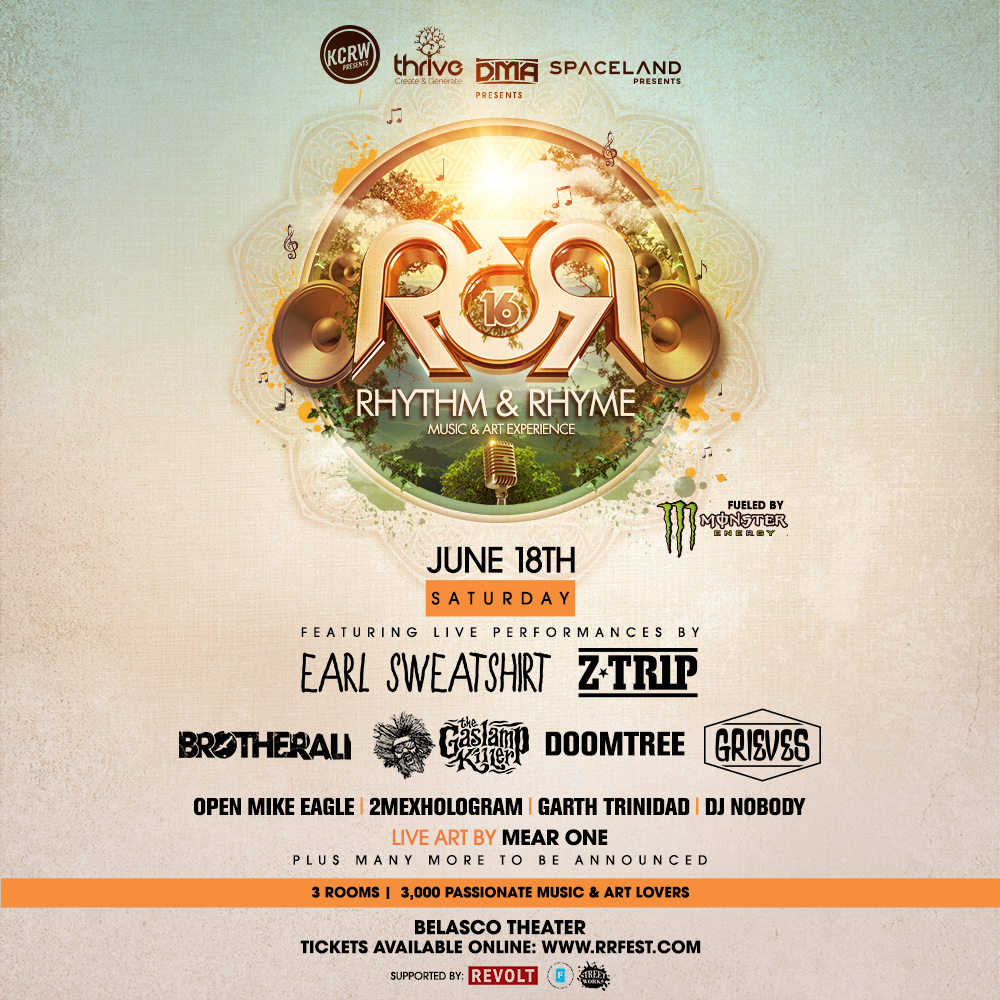 Then on June 25th we'll head to Rothbury, Michigan for the legendary Electric Forest festival. This has been sold out since the first day tickets went on sale, but you can learn more about the whole crazy thing right HERE. Can't wait to finally see Gallant live at this thing!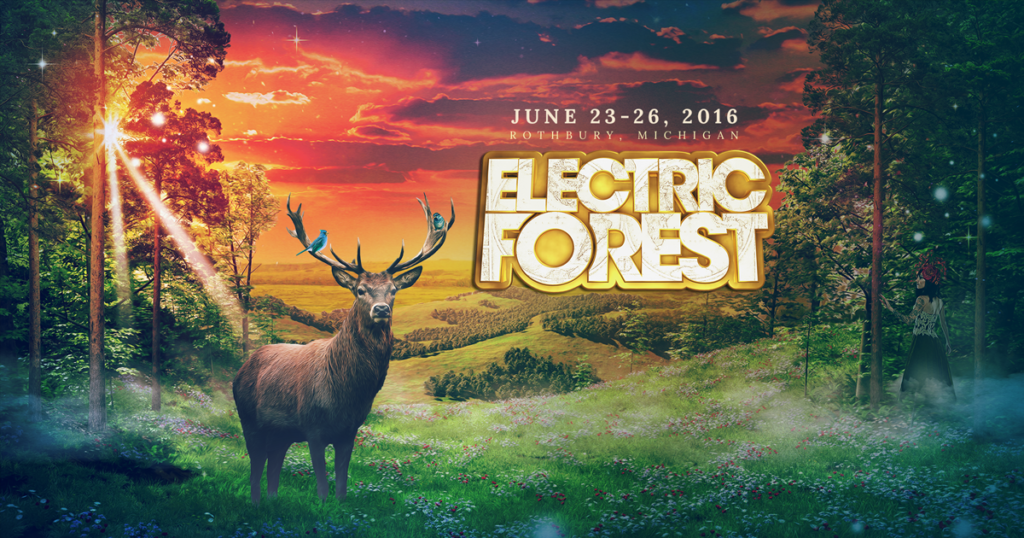 I'm up at a cabin all week for a real deal full-blown relaxing family vacation with the newly dubbed Bakers Dozen (6 adults, 7 kids – maybe relaxing isn't the most appropriate word for it), so this post is gonna be short and sweet. Here's a quick pic of Crab Man Cam rocking a sweet pair of Minnie Mouse shades and a stylish blue life jacket on a pontoon. Pretty much sums up the vybez.
And here's "Spill Me Up" one more time in case you missed it up top. Bump it as loud as humanly possible and please help us spread the word about it this week if you get a second. Thanks for all the support over the last couple days! TTBT 4 LYFE.
Alright, back to the cabin steez. I hope you all have a wonderful week and I'm looking forward to seeing a ton of you out in LA this Saturday. Otherwise next Tuesday it is for sure. Now back to this boat!
— Beak
Twitter: @_LAZERBEAK_
Instagram: @lazerbeak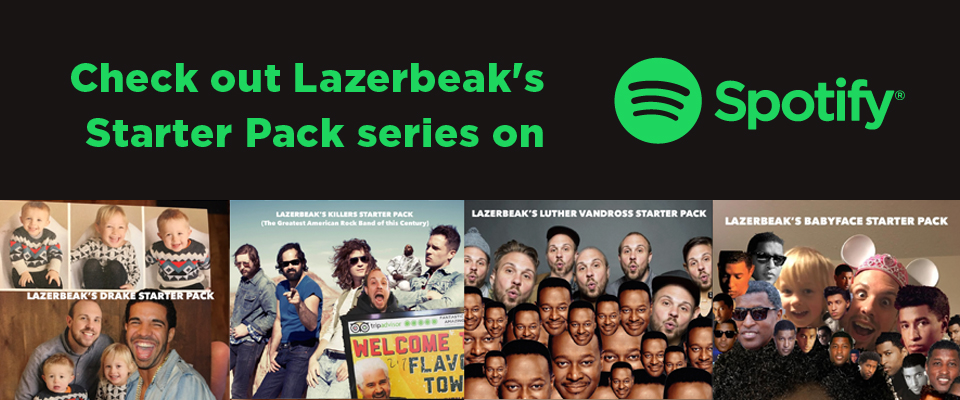 SUPPORT THIS BLOG LYFE. TUESDAYS WITH LAZERBEAK SHIRTS AND POSTERS AVAILABLE NOW!!!