Welcome back to another edition of Tuesdays With Lazerbeak! We just got back from Rothbury, Michigan after an absolute blast at the Electric Forest festival. Good lord, I finally get why everyone is always freaking about that place. Here's a picture of our set at the Jubilee Stage courtesy of Tim McG (check out his Instagram HERE for more pics of all the performers).
And here's a pic I took from stage right as the set began and people started rolling in. Huge shouts to everyone working the fest for taking such good care of us and all the new people who decided to check us out despite us being neither an EDM DJ or a hippie jam band.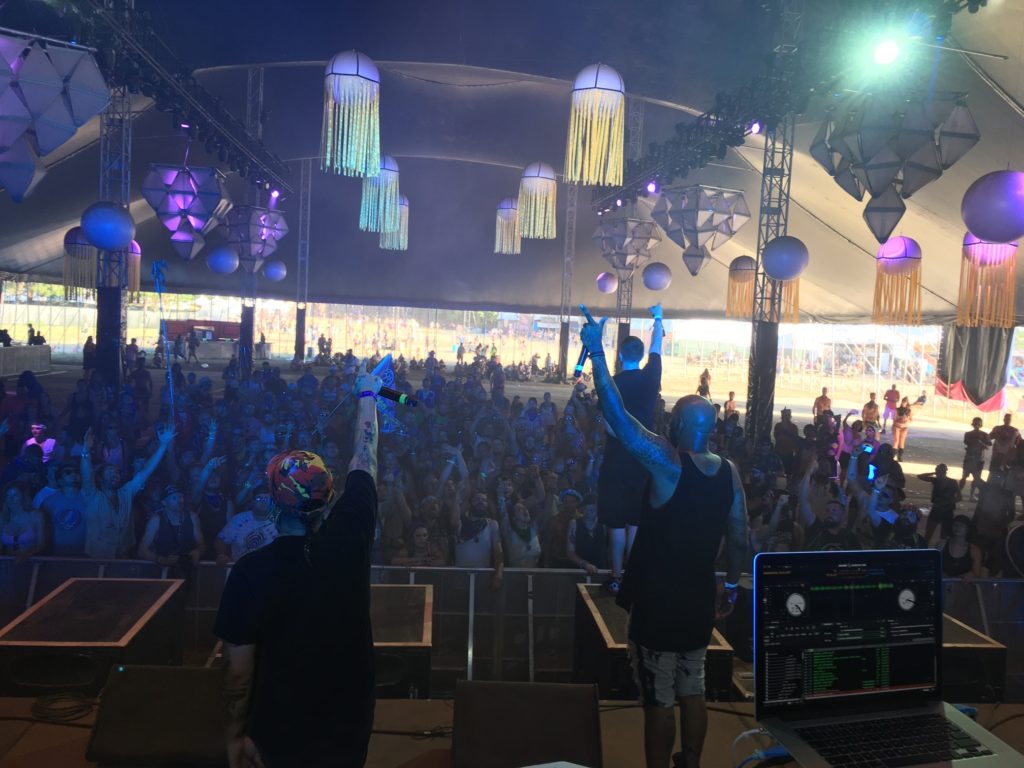 Now for a brief glimpse into what goes on right before the show itself. Witness Paper the Barber hard at work getting Stef all cleaned up. I personally feel like the recipient could show just a little more gratitude in his facial expression for this very kind gesture, but who am I to judge?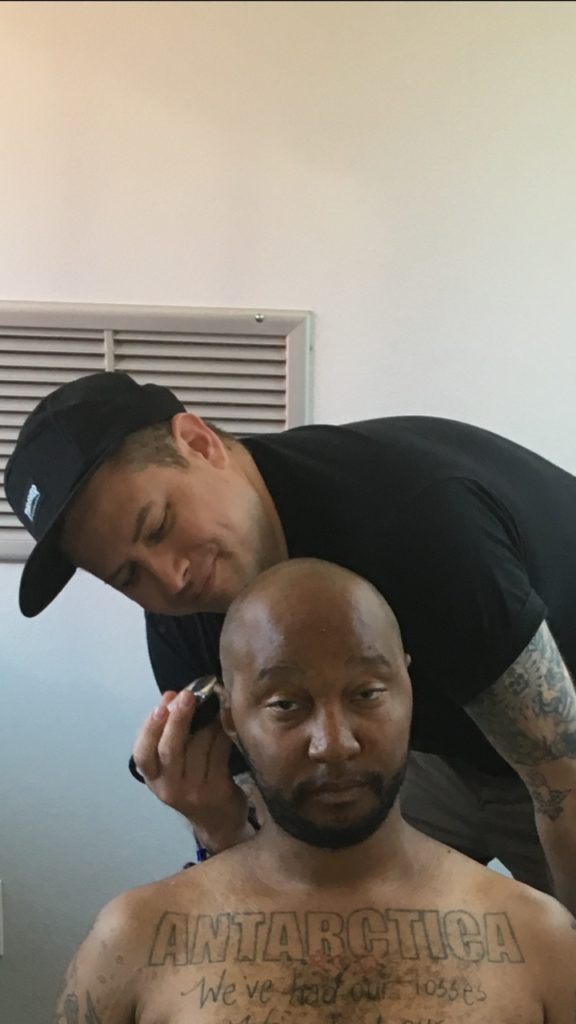 Quick shot of the insane fireworks display we found ourselves directly under at the end of the night. They shot these off over the pond so that the embers shot down into the water as they fell. Between that and the crazy (CRAZY) lit up forest, we pretty much had our minds blown. I'm no hippie, but I gotta say that festival was the closest I've come to understanding it.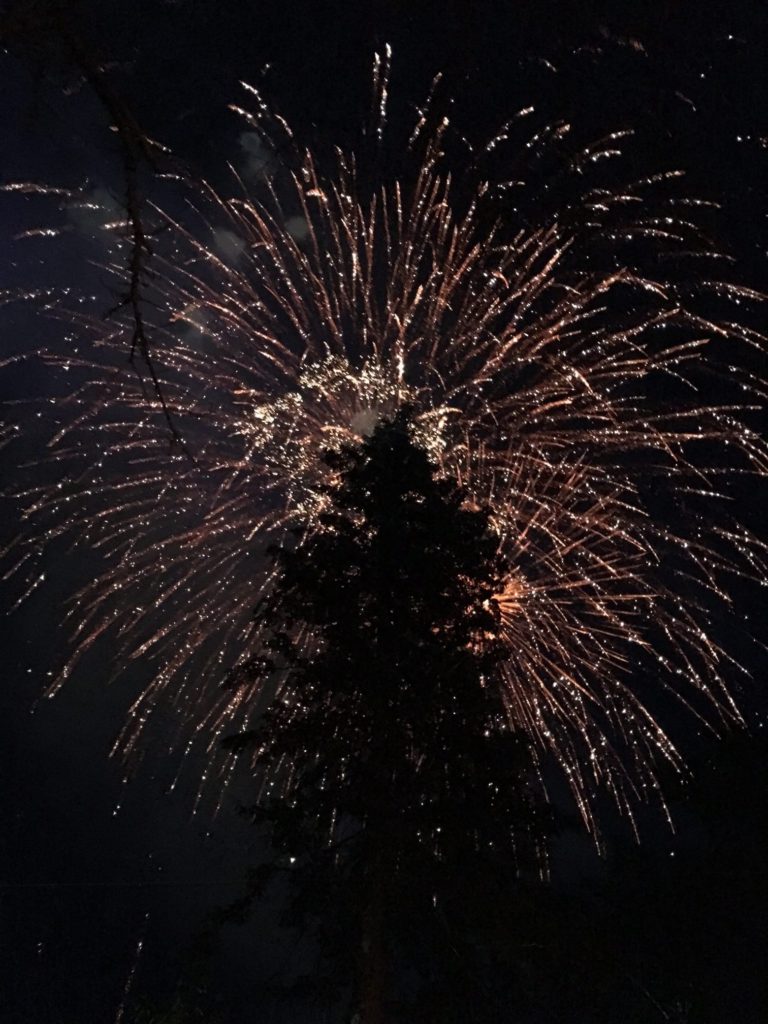 Electric Forest was a great exclamation point on the festival circuit we've been hitting over the past few months. We'll be home for the most part the next few months working on solo projects, but we've got one more big party in us for our home state of Minnesota. On Sunday, July 10th we're going to be playing a huge outdoor block party at Sociable Cider Werks in NE Minneapolis and the whole thing is FREE.99!!! All you have to do is go to their website right HERE and print out your free ticket to get in. This is the only other hometown play we've got on the books so far this year, so definitely mark your calendars if you live nearby and come throw down with us. Can't wait!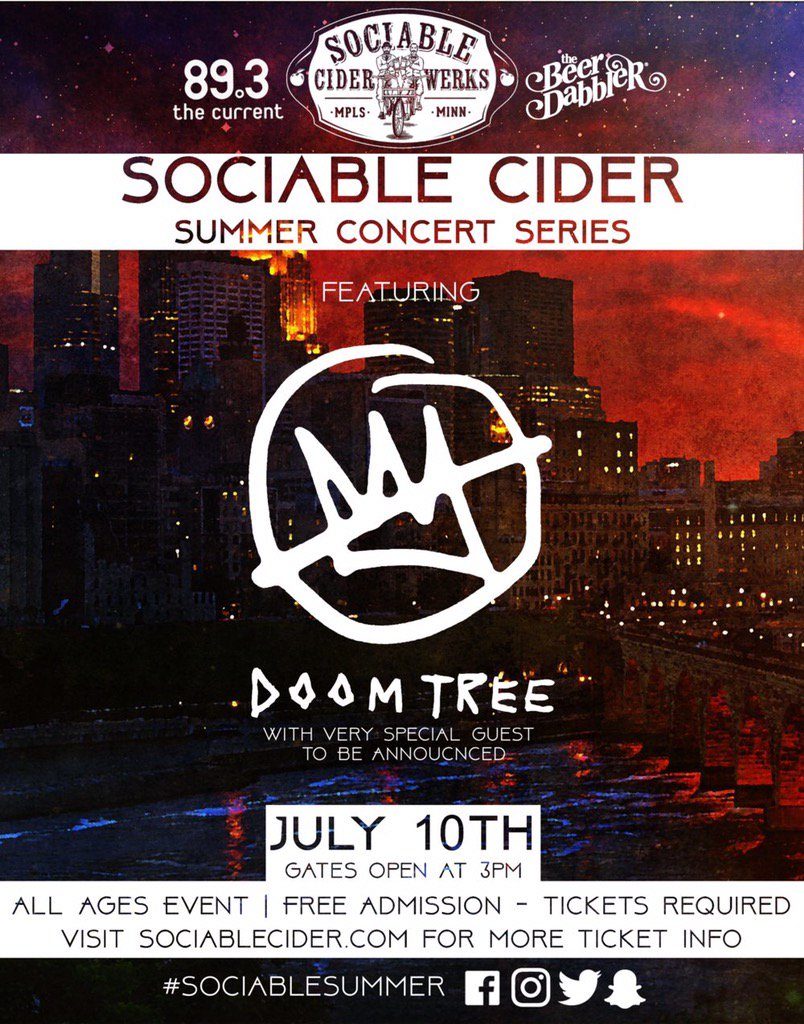 Speaking of sweet upcoming shows (SEGUE), Dessa just announced a string of dates back in the UK this August. She'll be hitting London, Manchester, and Cardiff between 8/9-8/11 and she's bringing our friend Aby Wolf along for the ride. Check out all the details and ticket info right HERE and holler at your people if you know anyone living over in that part of the world.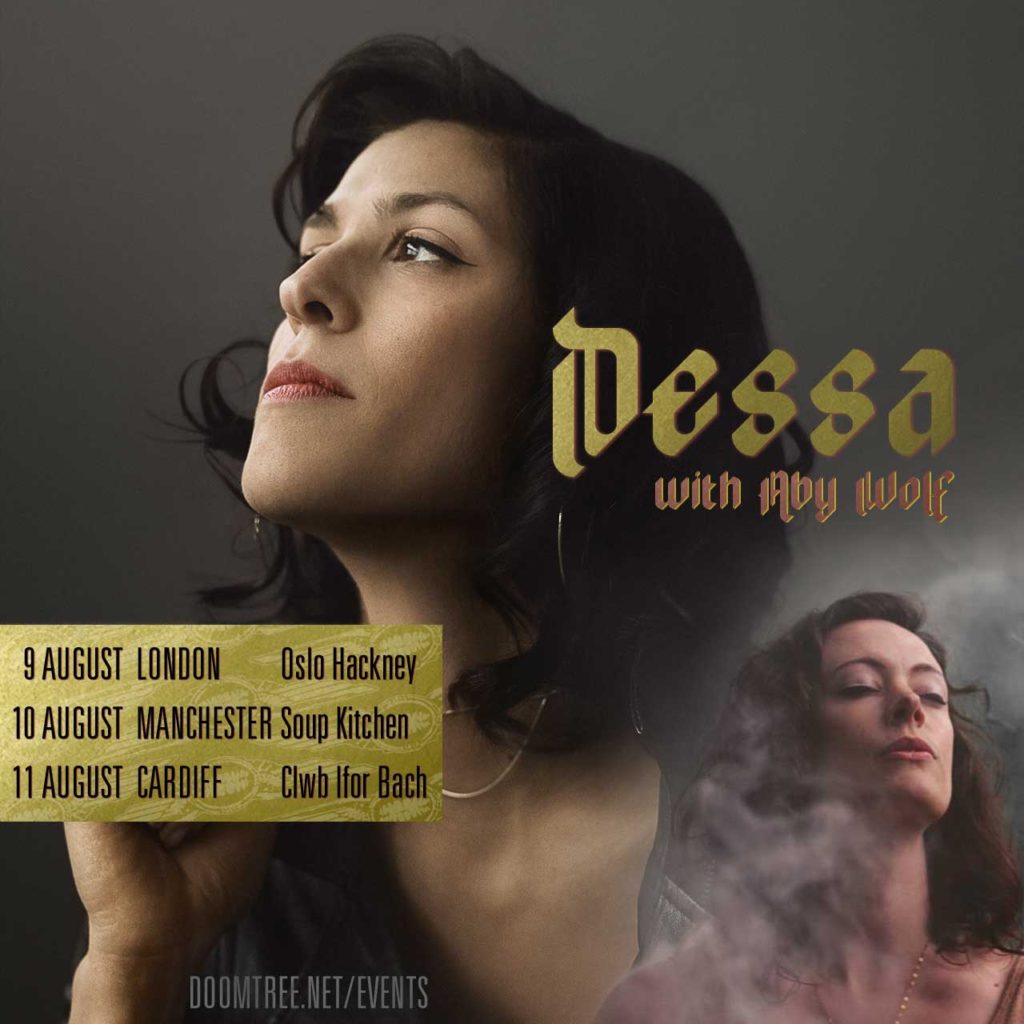 Cecil Otter's Dear Echo vinyl is back and getting packaged up at the plant as we speak, and this week is your last chance to pre-order the standard and deluxe versions. All orders placed by June 30th are guaranteed to ship out from our webstore during the first week of July, so you'll be able to roll into the thick of Summer in style. Here's a quick reminder about all the insanely awesome and extremely limited stuff that comes with the Deluxe Pre-Order. Grab your copy HERE!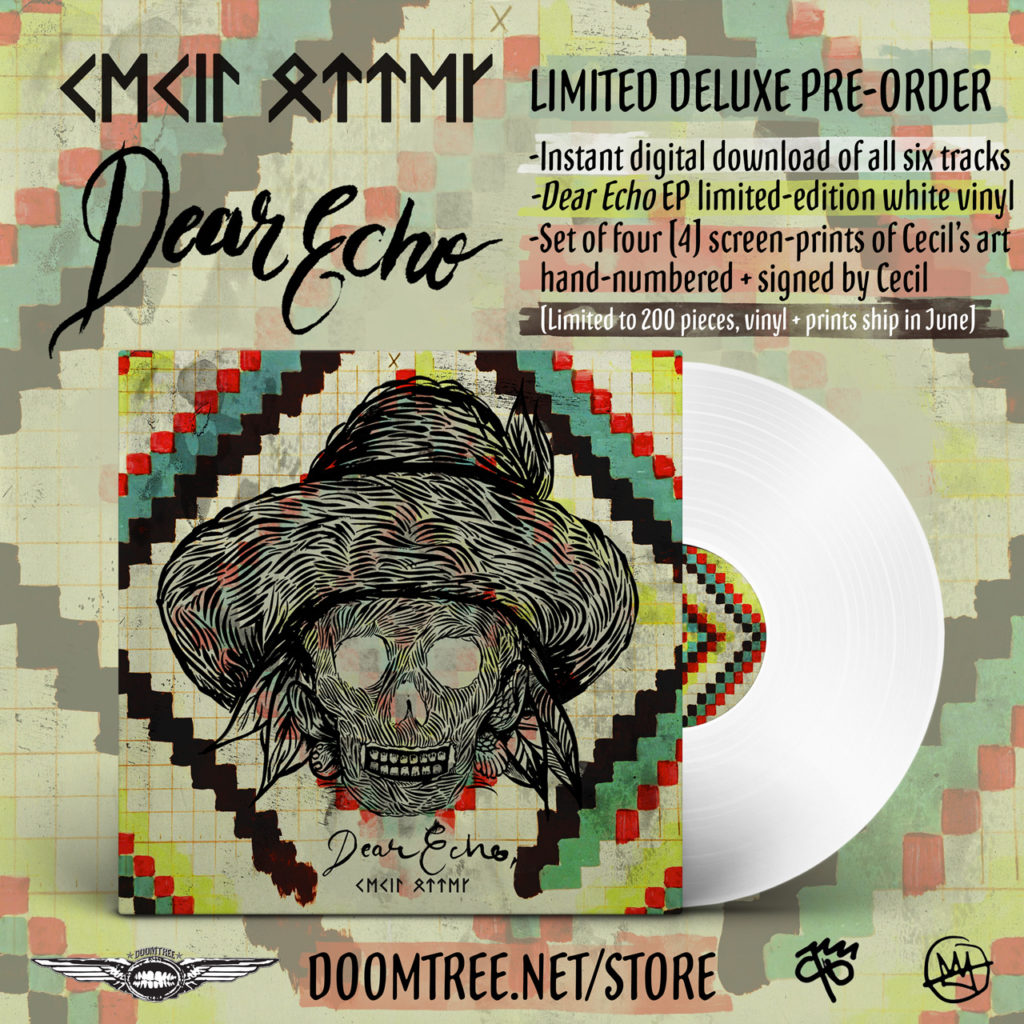 And here's a reminder of how insanely cool the actual four-pack of screenprinted posters look. We just got these back from Burlesque of North America (best printers in the game) and they turned out incredible. You'll get one of each of these 24″ x 36″ posters with the Deluxe Pre-Order, and each poster is signed and numbered by Cecil himself. Only 200 of each print will ever be made. EXCLUUUUUUUUSIVE. Order yours HERE.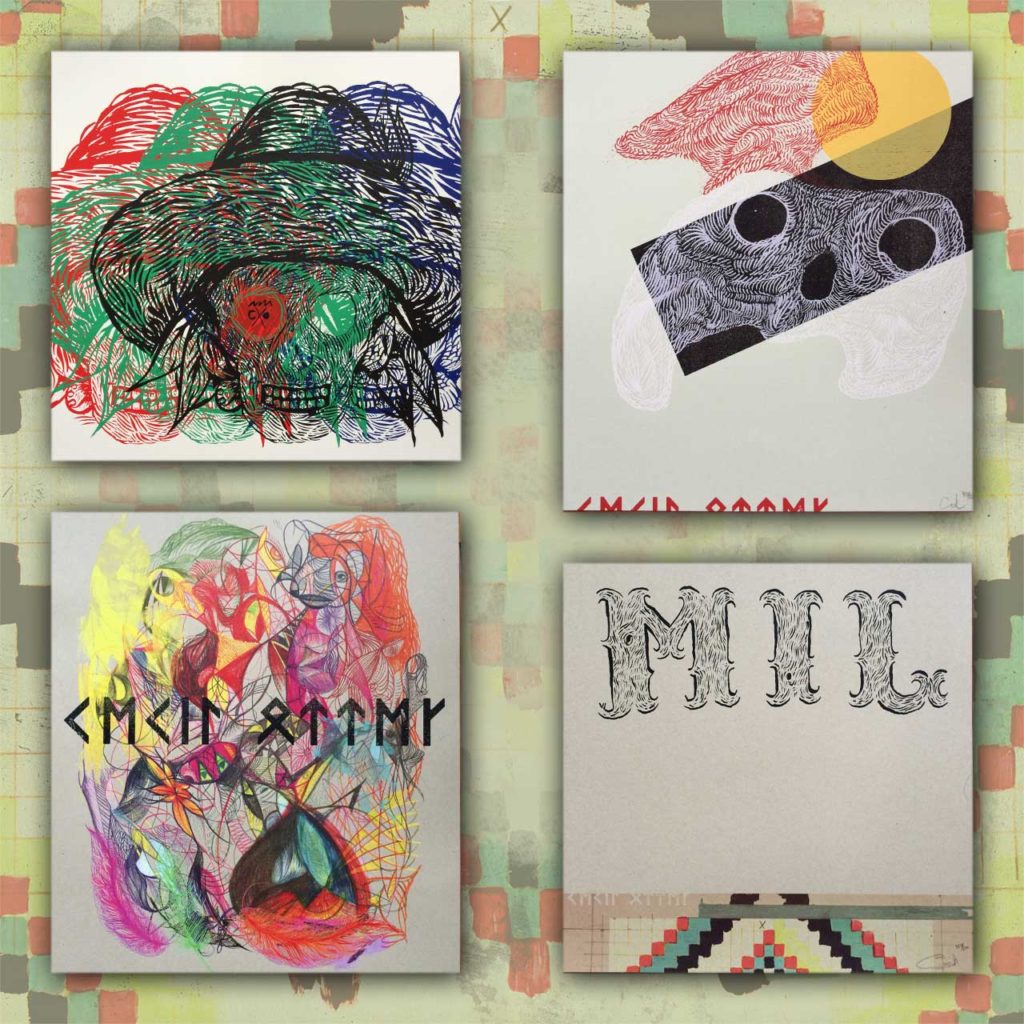 Now for a big time studio update. Sims has been hard at work all year working on this next full-length album and we are nearing the finish line on this bad boy. Here's Sims and engineer extraordinaire Joe Mabbott at The Hideaway working on final mix tweaks (not a staged studio shot at all).
And here's the three of us losing our minds after a marathon 12 hour mix session. Not for the faint of heart. Scotch and slam dunks are the only cure.
In all seriousness though, I'm really floored by how quick this project has come together and beyond excited about Sims' new material. Cannot wait for everyone to hear it. We're heading into mastering next week, but in the meantime you can get a super sneak peak at a few tracks that Sims posted over on Instagram. Click the players below to check out some snippets. Just a taste. We'll have plenty more news for you soon, promise.
Alright! That does it for Doomtree updates this week, so let's jump into another round of Bonus Jams. I've been bumping this new Faraway Reach album by Classixx a bunch on the plane these past few weeks and it's definitely turning into my summer soundtrack. I don't know a whole lot about these guys except that they're a production/DJ duo from LA that has figured out a way to incorporate the best things in R&B and electro and combine them awesomely. There's a bunch of guest vocalists on the album (ahem, T-PAIN!!), but my favorite joints are the straight up instrumental ones. Check out a couple of those below and definitely give the album a listen.
Classixx – "Grecian Summer"
Classixx – "Faraway Reach"
Speaking of Sims, he just put me up on The Last Artful, Dodger at the studio last week and this "Squadron" song is an absolute HEATER. Her voice is the best. Big things in her future. Highly recommended.
The Last Artful, Dodgr – "Squadron"
And now for a few Local Bonus Jams. Our homie Tufawon just dropped a brand new single last week called "Solstice 2." Always good to hear new stuff from this man. Check it out below.
Tufawon – "Solstice 2"
Rapper Rich Garvey and producer Travis Gorman have a new collaborative album dropping this summer and they just released a video for lead single "I'm Taking All That." Shouts to the whole Rotation crew.
Rich Garvey – "I'm Taking All That" (prod. Travis Gorman)
My friend and new neighbor Bionik has been on his grind hitting the festival scene all year, but still found the time to drop this new "Do That Dance" banger. You'll remember Bionik for a bunch of the work he did on the last Lizzo and GRRRL PRTY projects, as well as collaborations with Aceyalone and PHIL COLLINS. Check out this sweet video below featuring dancers from Chicago's The Happiness Club.
Bionik ft. Phoenix Orion – "Do That Dance"
BAM! That does it for Bonus Jams. I'll leave you with a couple of Baby Bonus Pics before calling it. Here's Cam, P, and Lou on our nightly walk down the river trails. Still can't believe how much these guys have been getting along and hanging out together since our cabin trip a few weeks back. GAME CHANGER.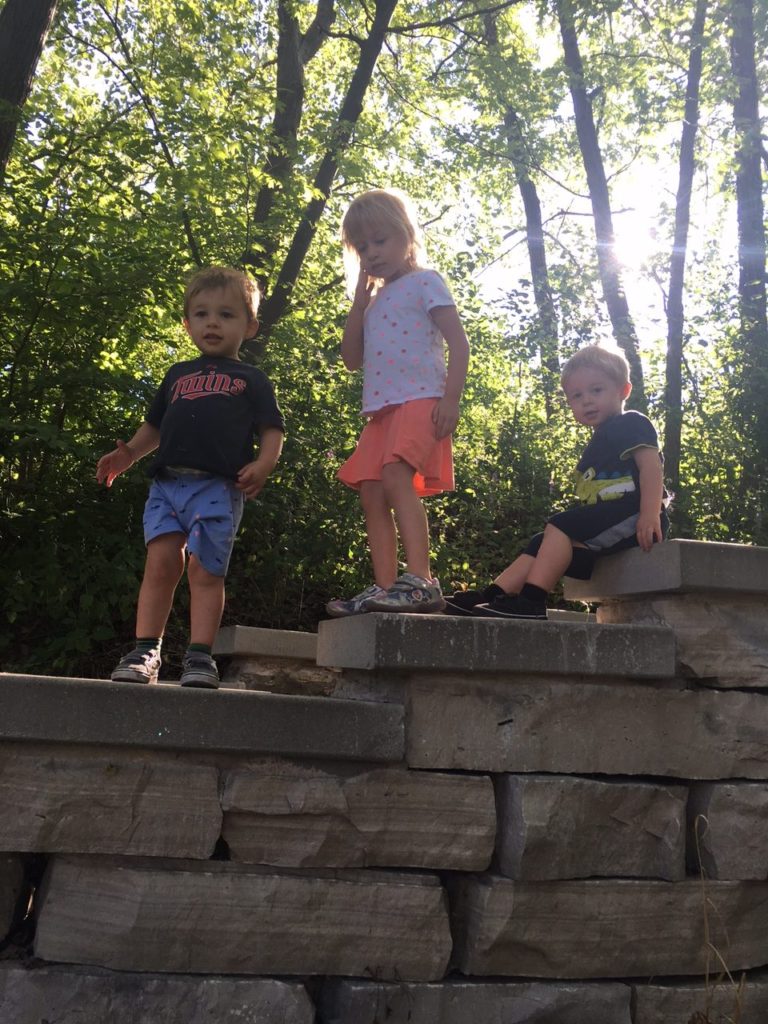 And here's Penny discoverin her new favorite thing, a root beer float, over at her Grandma Rosemary's.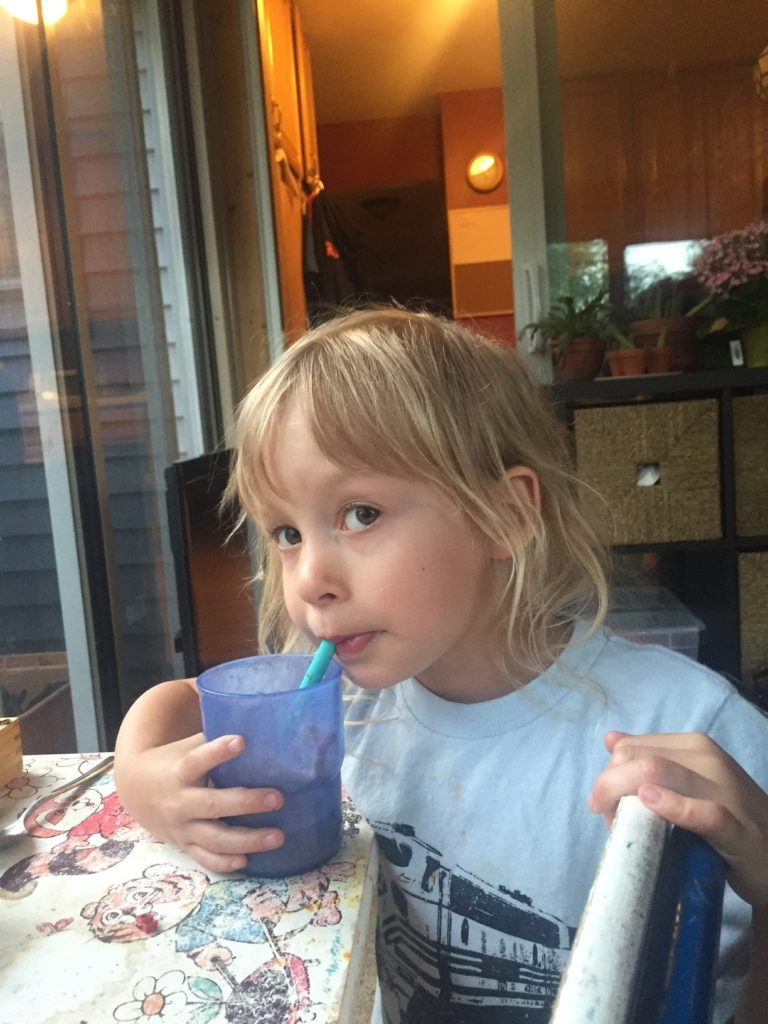 Young Nelpz has definitely been on one recently. For the last week she's been packing up a ziplock bag full of toys and putting them in my backpack every morning before I go to work in order to "keep me safe." It always involves two different My Little Pony characters and a very verrrrrrrry tiny bead, as shown below. Can't make this stuff up. I do feel strangely protected though, so don't try anything with me at the office. You don't want it.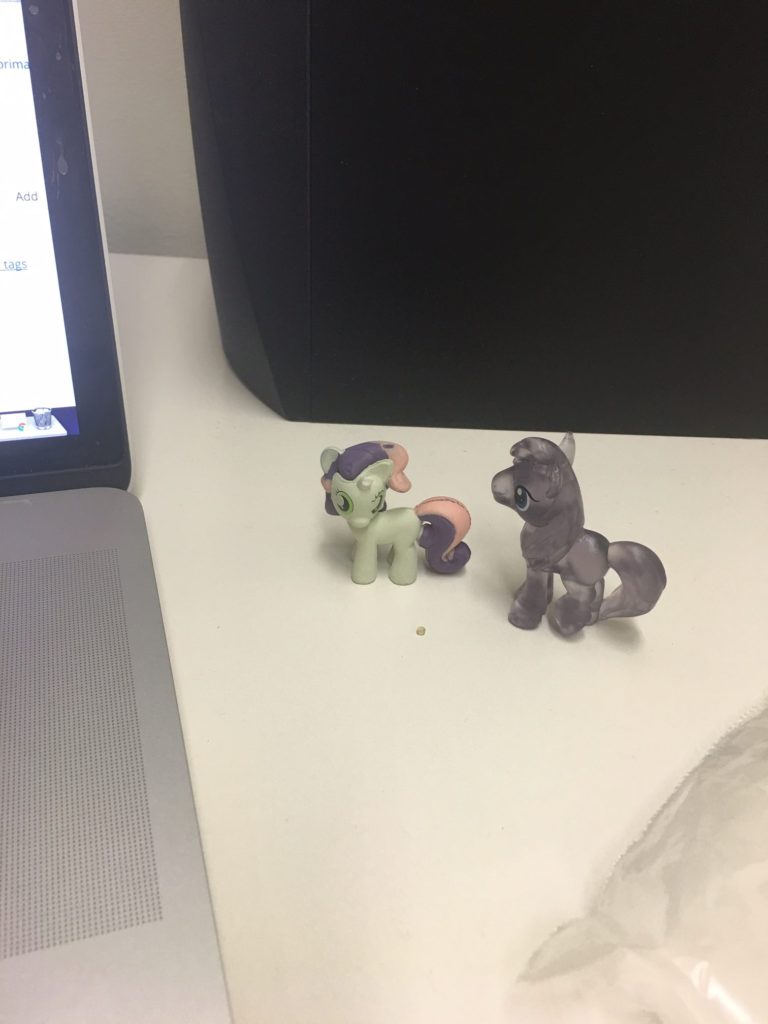 And lastly, huge shouts to the Wifepiece for putting together these amazing photo books of each of our kids for Father's Day. I was out in LA for the week, but coming home to this got my manly man tear waterworks going in full effect. The best.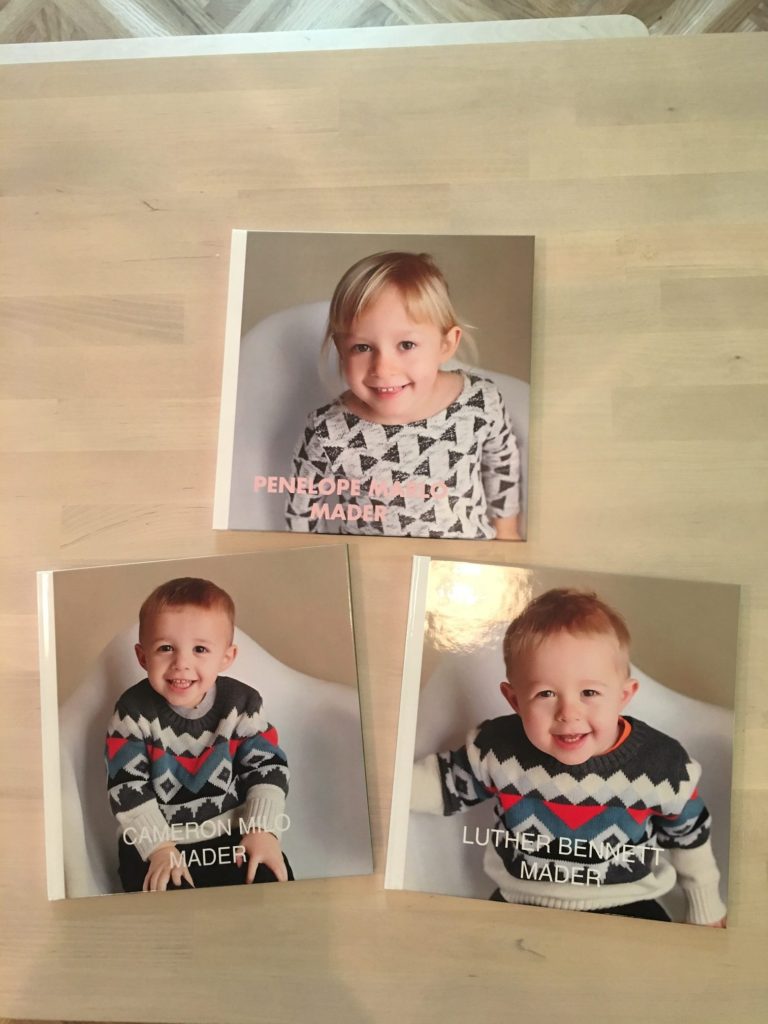 OK, that does it for this post. I hope you all have a great week gearing up for an epic 4th of July weekend. Go see Finding Dory and stay cool out there. I'm in the studio all next week, but I'll see you next Tuesday with a super brief update.
— Beak
Twitter: @_LAZERBEAK_
Instagram: @lazerbeak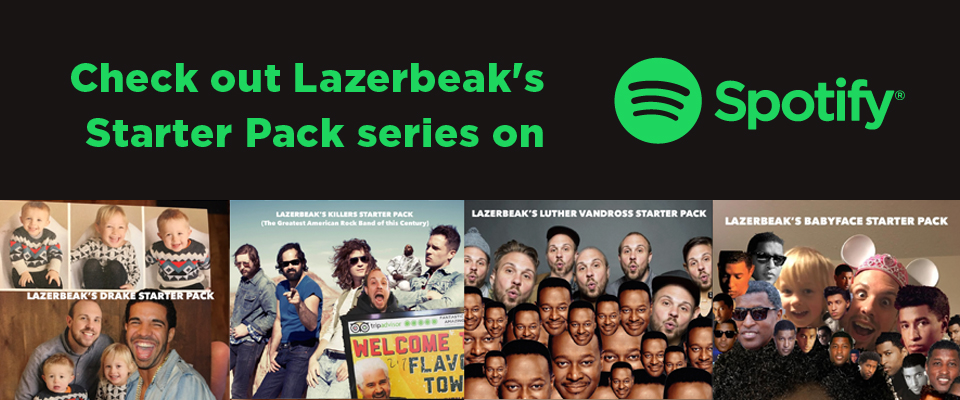 SUPPORT THIS BLOG LYFE. TUESDAYS WITH LAZERBEAK SHIRTS AND POSTERS AVAILABLE NOW!!!