BAM! Welcome back to another action-packed edition of Tuesdays With Lazerbeak. The Doomtree 2016 Takeover continues this week with a brand new single from P.O.S! "Wearing A Bear" features Stef on the raps and Beak on the beat, just like old times. Check out the insanely sweet cover art by Michael Gaughan below.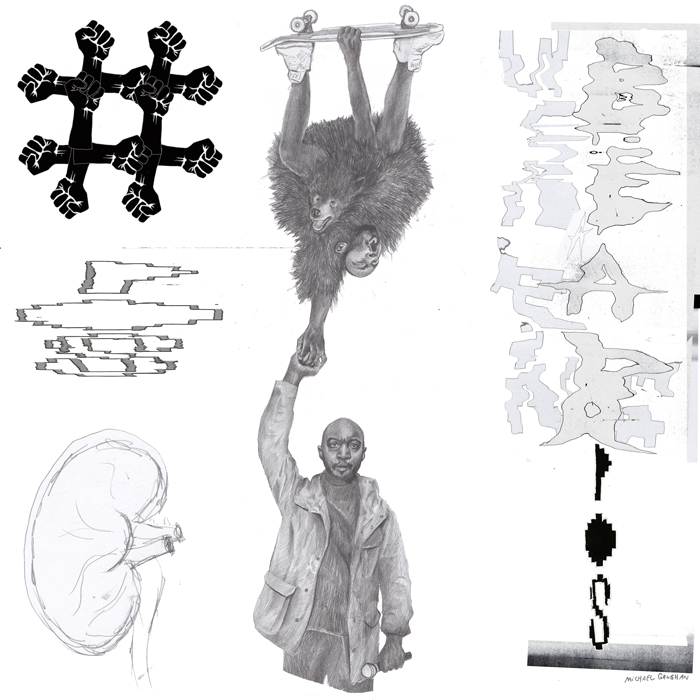 P.O.S – "Wearing A Bear" (produced by Lazerbeak)
Listen:
Spotify / SoundCloud 
Buy:
iTunes / Bandcamp / Doomtree Webstore / Amazon 
So pumped about this song and the progress Stef has been making on his upcoming Doomtree Records full-length. We'll have much more news for you on that later this year, but for now, crank this certified Lava Banger as loud as humanly possible and pass it around to all of your internet people throughout the world wide web. Then grab it from any of the links above.
One final little note on "Wearing A Bear": This whole song came about after Stef and I sat next to each other at a Doomtree viewing of The Revenant this past January. Our jaws were on the floor for most of the movie due to how absolutely brutal the storyline was, which prompted the following text thread later that night and eventually led to the title of the song. How's that for VH1 Storytellers behind-the-scenes exclusive access into the life of a recording artist?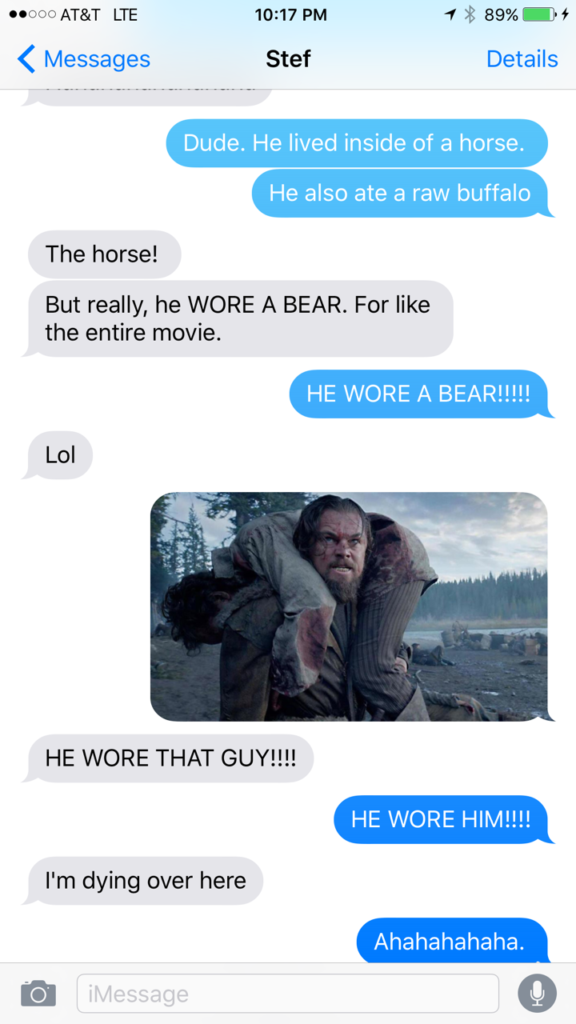 Now for more new music. Fresh off his brand new In Other Words EP, Paper Tiger decided to drop a crushing new remix for our friends Fraea last week. Jessie Daley from Fraea sang a lot of the chopped up vocals that you hear on the In Other Words EP series, so it's only right that Papes returned the favor. Love this band and love this remix. Check it out below!
Dessa and Aby Wolf have arrived safely overseas and landed in Italy for two big shows this week. They'll be playing on Wednesday (8/3) in Cisternino and Friday (8/5) in Polignano. Check out all the sweet deetz right HERE.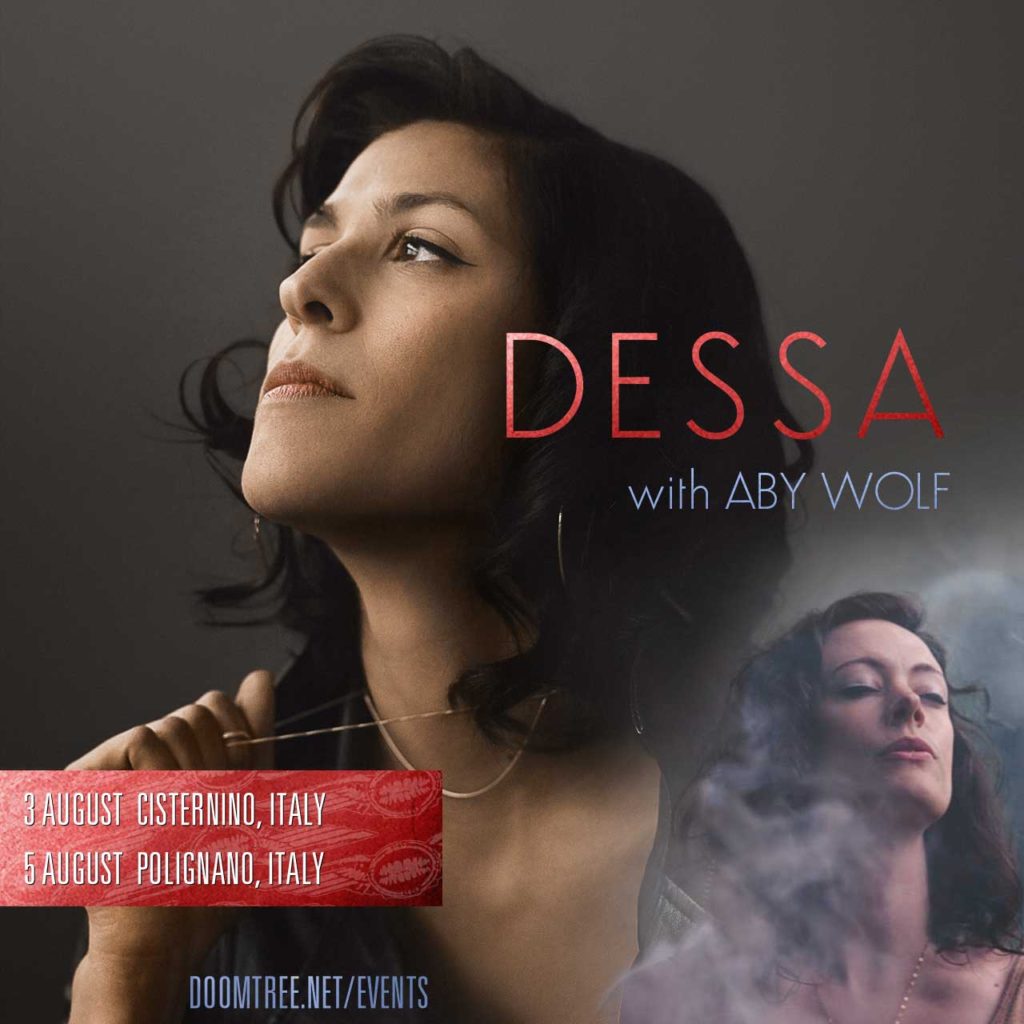 Next week will see the ladies over in the UK for a string of shows that will hit London, Manchester, and Cardiff. Should be a total blast. Definitely check them out or spread the word to your friends on the other side of the pond if you have a second. Details right HERE.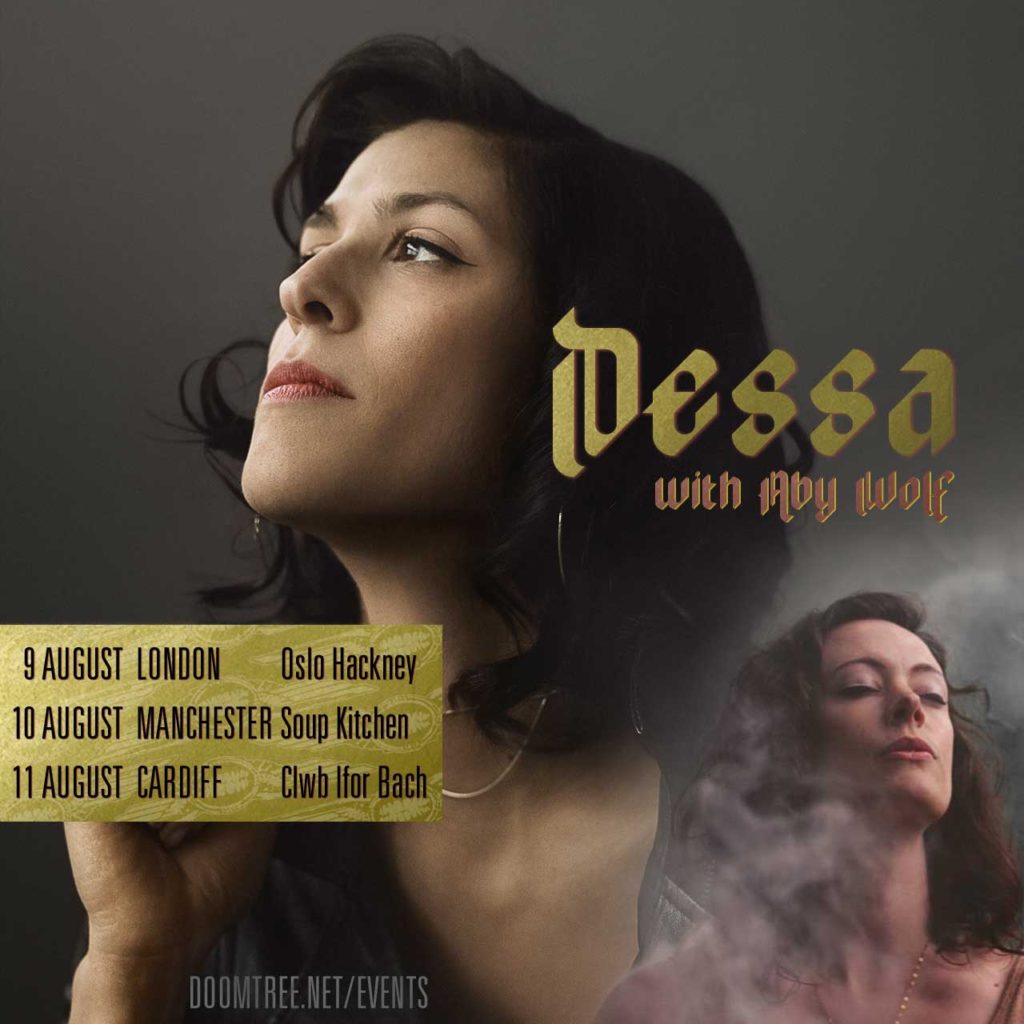 If you're back home in the Twin Cities and looking for something to do this Saturday, fear not. Ander Other is throwing a ridiculous Neptunes dance party at the 7th St. Entry in honor of N.E.R.D.'s 15-year old classic In Search Of album. Ander, Sophia Eris, Claire de Lune, and Makr will be in the building spinning Neptunes-produced hits and deep cuts all night long. As long as nobody plays "Come Close" this should be the best. Grab your tickets HERE.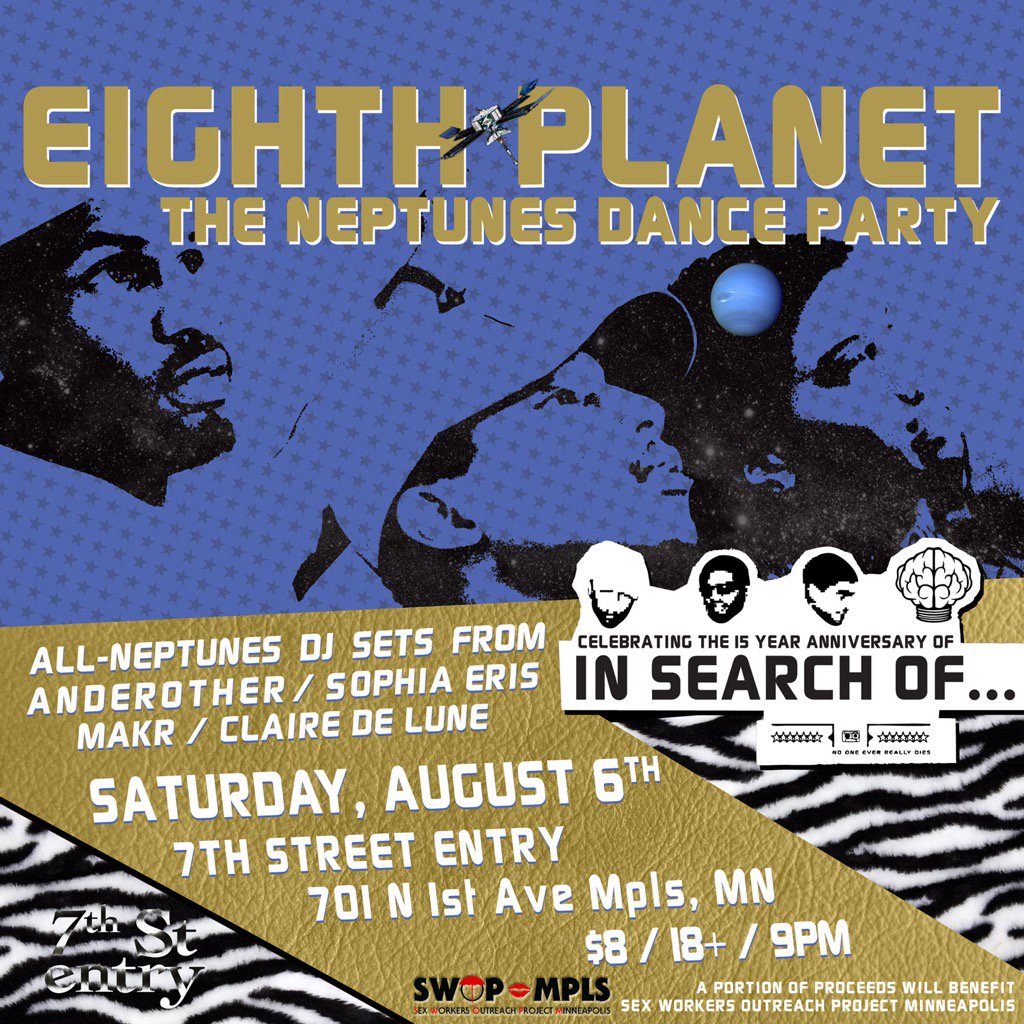 Speaking of awesome shows (SEGUE STREAK 4 LYFE), last week I got the opportunity to take a road trip with my good friend and lighting designer/engineer Arlo Guthrie down to Chicago to see the one and only Miranda Lambert! Arlo designs the lights and staging for her tours and I wanted to see first hand what an arena country show with one of Nashville's biggest stars really looks like. Here we are headed out of town on our big Dads Night Out. Quite the range of emotions here.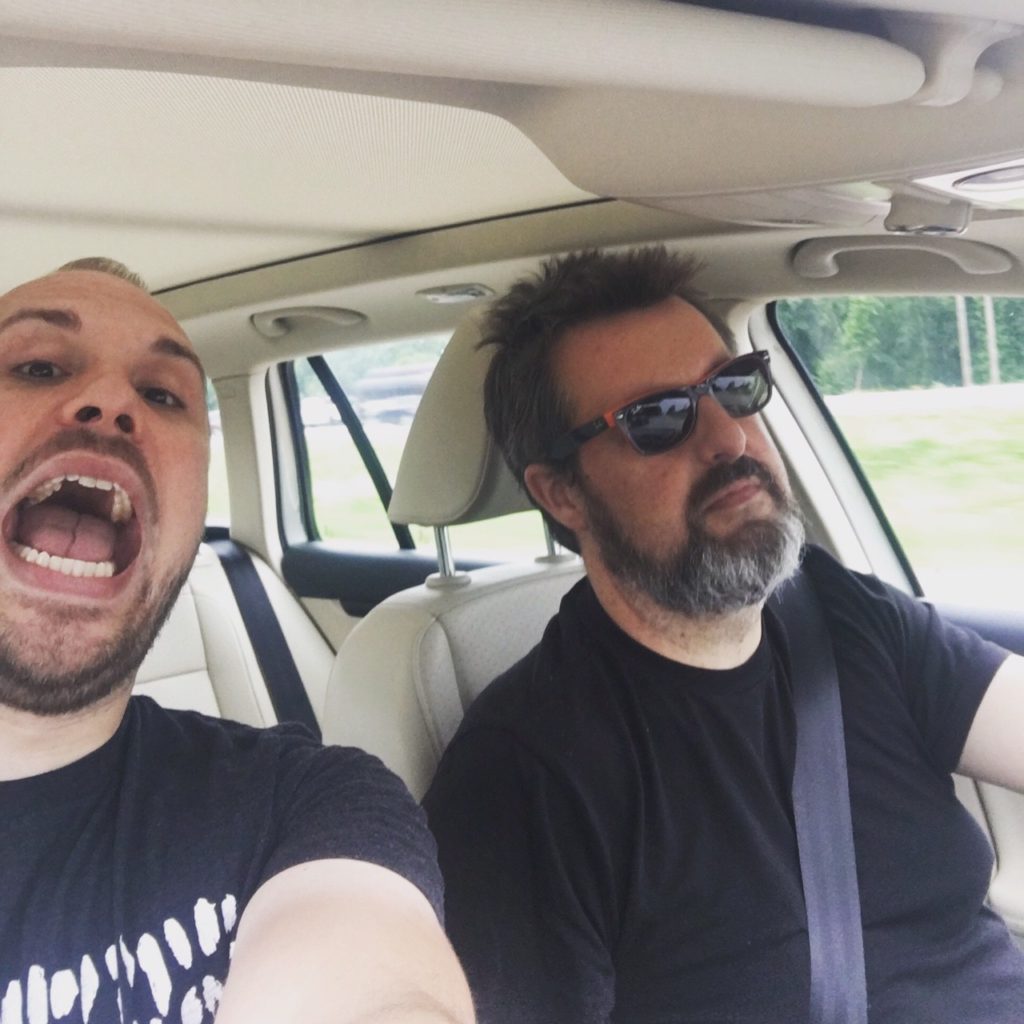 We arrived at the amphitheater around 6:30 and headed backstage to catch up with Arlo's crew friends. You know it's official when you get your very own pink plastic Miranda Lambert cup.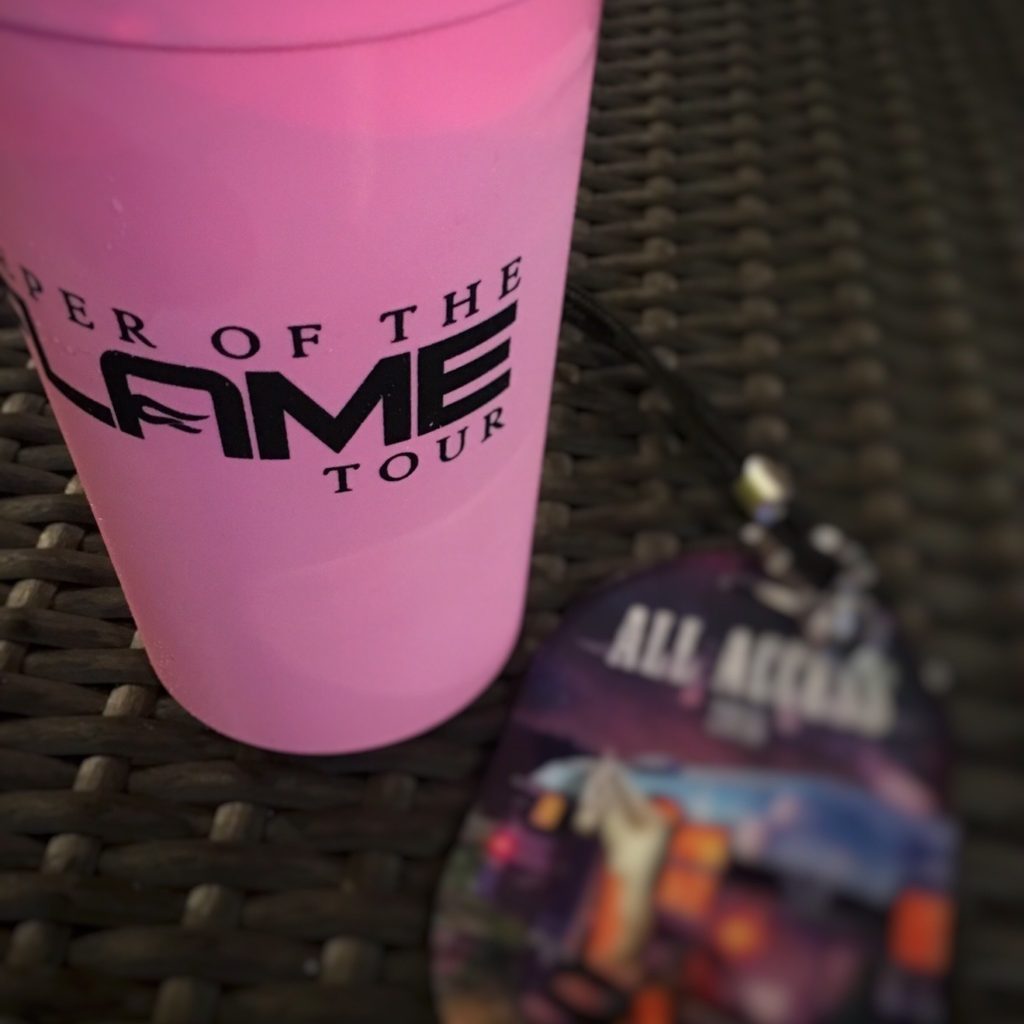 Here's a shot from the front of house lighting rig during the show. Killing it.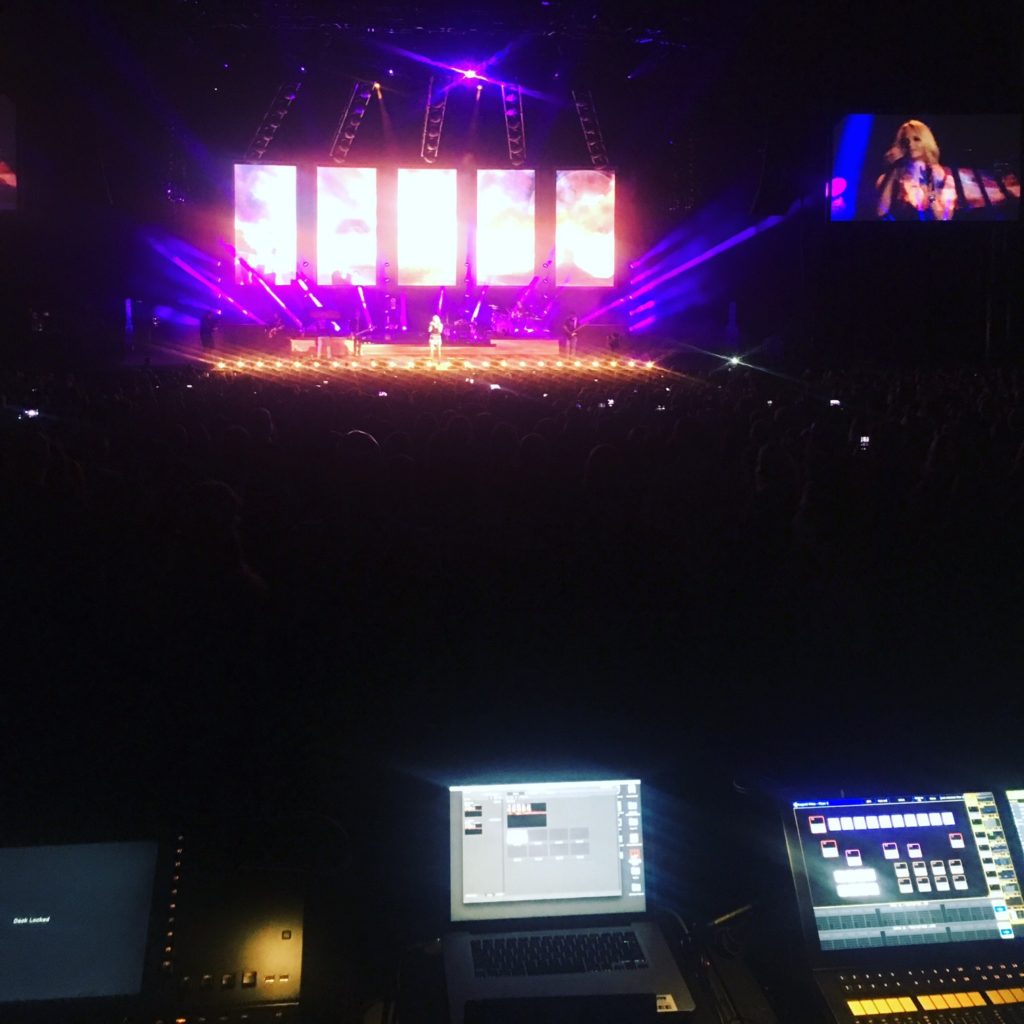 In true Dads Night Out fashion we ended up watching the entire show with Miranda Lambert's ACTUAL DAD, who had flown in for the show. You really can't make this stuff up.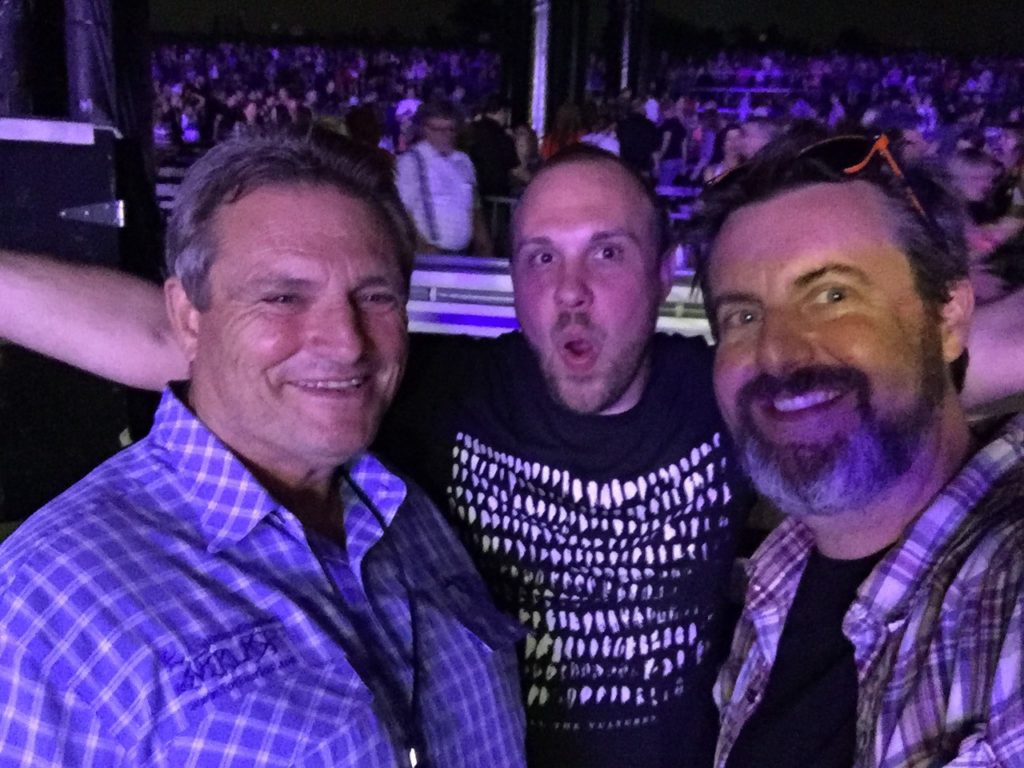 Completely unreal experience. Got to hang with the band and crew a bit afterwards and had my mind totally blown by the incredibly inviting country scene. No humble bragging here, just real deal big-time bragging. It was the best. Getting to see Babyface, New Edition, and Miranda Lambert in less than a week's time has been truly life-affirming stuff and has definitely renewed my faith in the power of music.
And on that note, let's get into this week's Bonus Jams!
Our friend MMYYKK just dropped his debut solo project last week and it totally SLAYS. You might know Myke from his excellent work in ZULUZULUU or from directing killer videos for all sorts of great artists throughout the Twin Cites. Check out Love In Synthesis in its entirety below and then make sure to grab the whole thing from Myke's Bandcamp page right HERE.
MMYYKK – Love In Synthesis EP
NAO just dropped her insanely long awaited For All We Know album last week and it has been non-stop blowing my mind with how good it is. I first heard about her with that "Fool to Love" smash hit that dropped earlier in the year, and I can vouch that the album has about one million other total jams on it that are just as good as that one. I'm only three listens in but this is already a heavy contender for album of the year for me. Stream the whole project below and grab the album from iTunes right HERE. Beyond highly recommended. Also, this GRADES producer guy is a maniac. Some of the best production I've heard in forever.
NAO – For All We Know
Now for a few more Doomtree-related Bonus Jams just in case you've missed anything in the onslaught of new material this past month. Here's Sims' one-off single for "Triple 6's". We're hard at work getting everything lined up for his upcoming full-length, so definitely keep it locked for more info coming later this summer.
Sims – "Triple 6's"
Paper Tiger dropped the second EP in his four-part In Other Words series a few weeks ago. Four brand new heaters to add to the pile. Check it out below and grab it right HERE.
Paper Tiger – In Other Words: Part Two
And we might as well end things where we started in true Circle of Life fashion. Here's the latest single from P.O.S produced by yours truly. Check out "Wearing A Bear" below and grab it right HERE.
P.O.S – "Wearing A Bear" (produced by Lazerbeak)
Alright! That does it for Bonus Jams this week. I'll leave you with a few Bonus Baby Pics before heading to the studio. Our Party of Five has been loving the makeshift kid prison/playground that I built in the side yard, and we've managed to turn it into quite the impressive water park lately on these hot summer days. Here's the gang getting all splashy.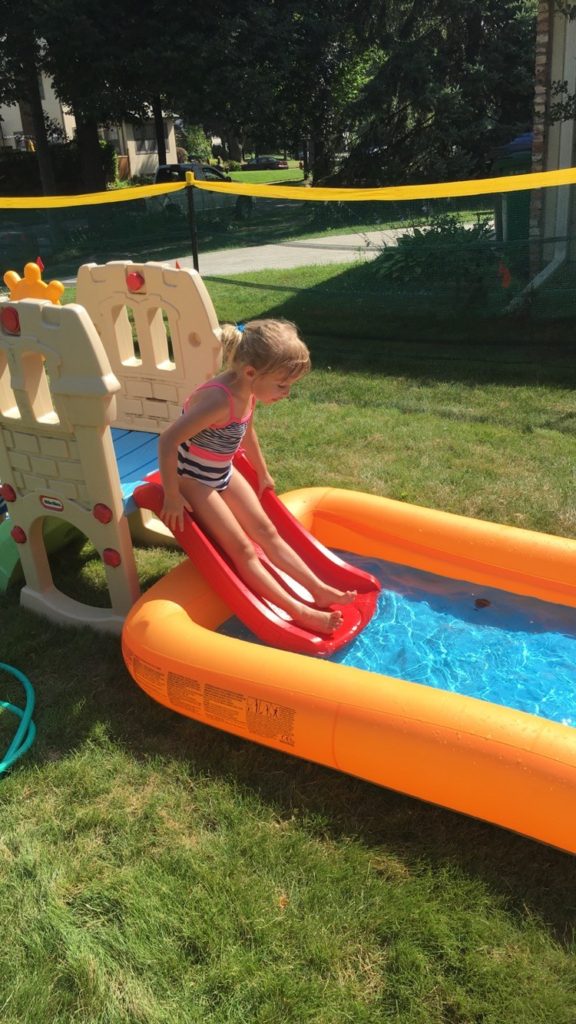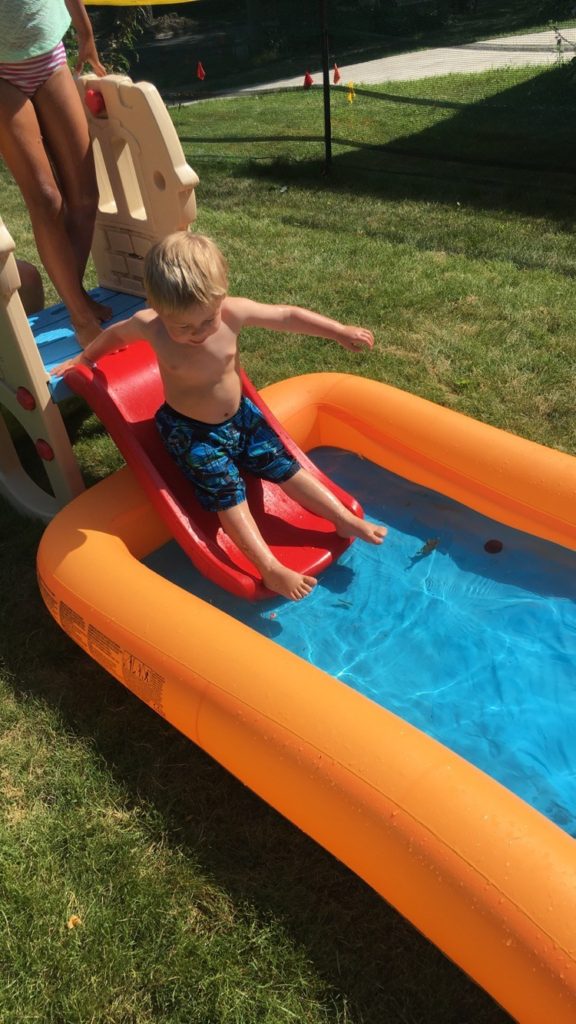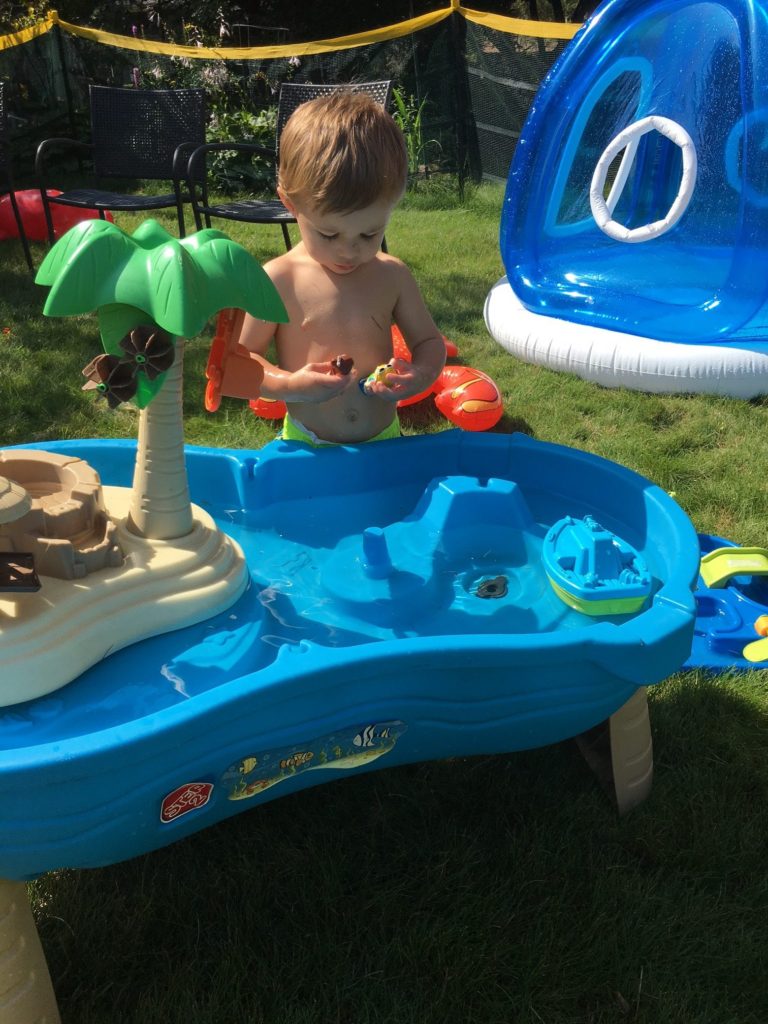 And here's Lou, Cam, Penny, and their best friend Gus who just turned five this past weekend. Apparently I've really gotta work on clothing my children in public. Surprised we didn't break the Radio Flyer going four deep in that thing. Living on the edge.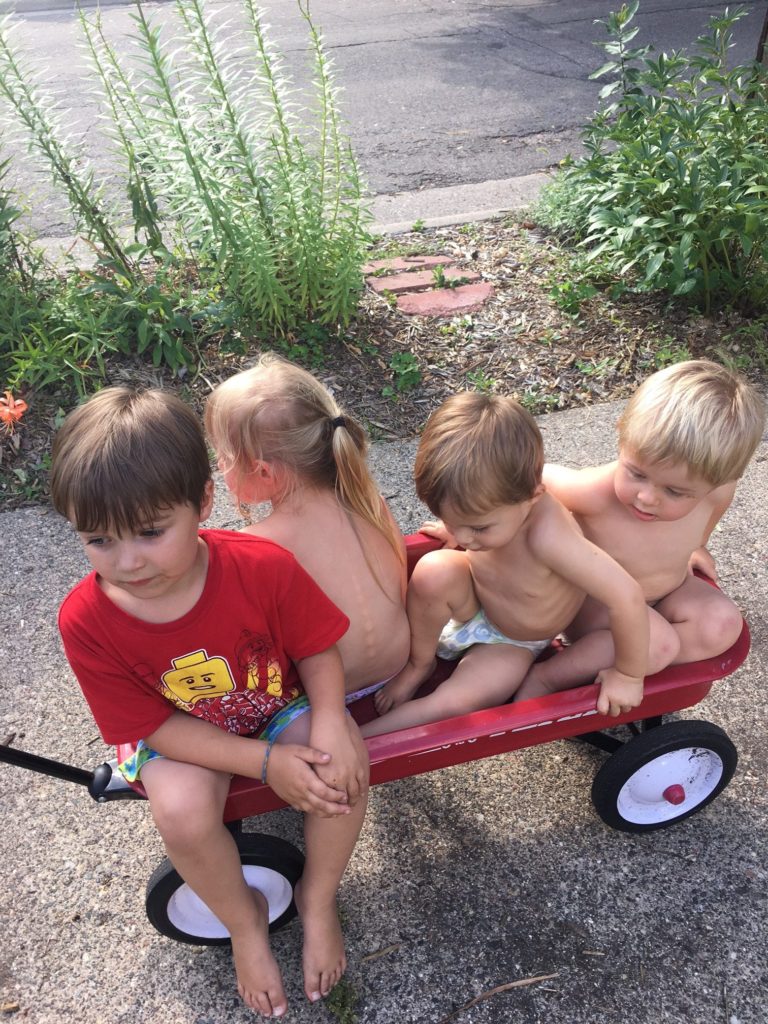 OK! That does it for this post. I hope you all have a wonderful week. Don't forget to spread the word about "Wearing A Bear" and definitely stay tuned to doomtree.net for more big-time updates. The Doomtree 2016 Takeover is just catching its stride.
— Beak
Twitter: @_LAZERBEAK_
Instagram: @lazerbeak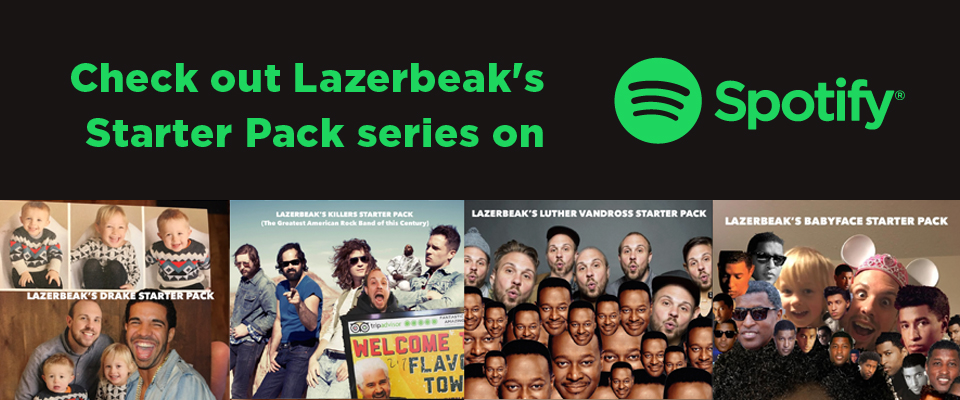 SUPPORT THIS BLOG LYFE. TUESDAYS WITH LAZERBEAK SHIRTS AND POSTERS AVAILABLE NOW!!!