Welcome back to another Doomtree 2016 Takeover edition of Tuesdays With Lazerbeak! THE STREAK CONTINUES. This week we've got a brand new single from Dessa! DOUBLE BAM.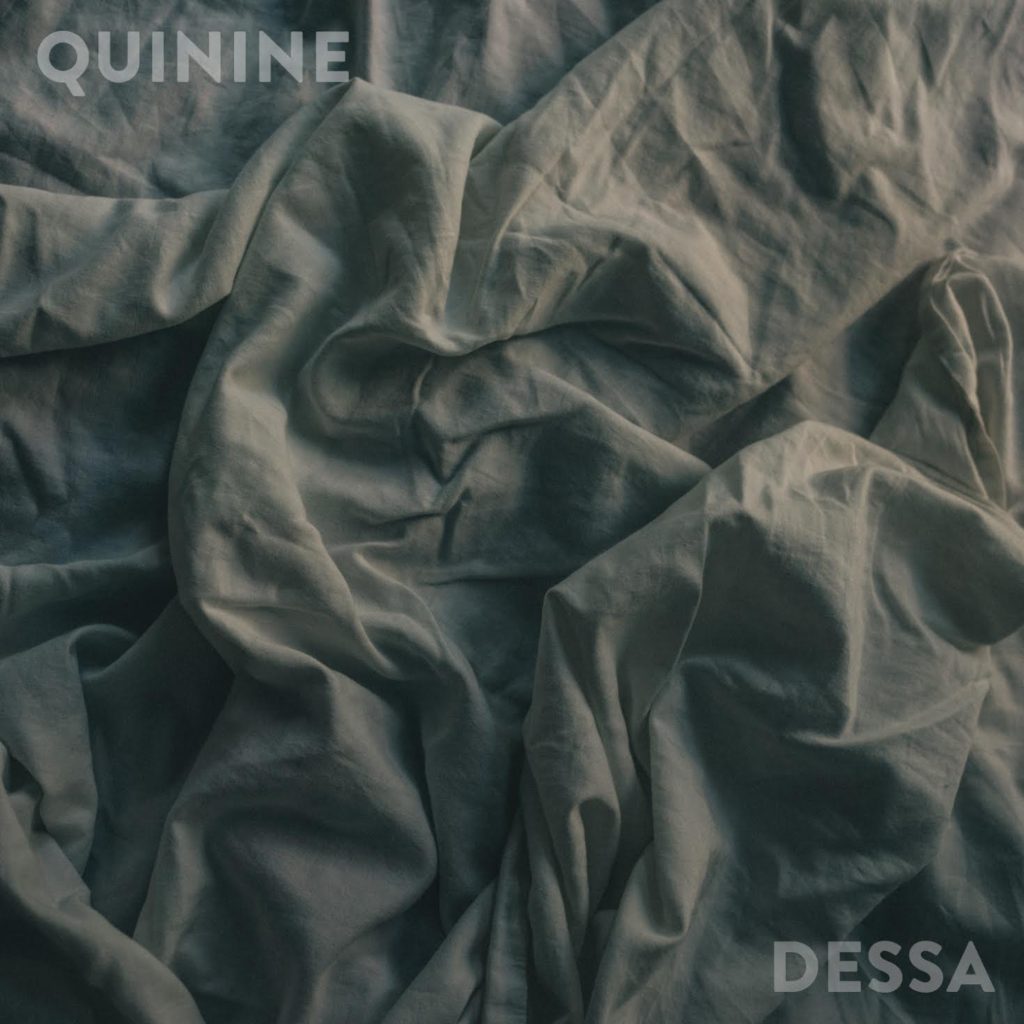 Dessa – "Quinine" (produced by Paper Tiger and Lazerbeak)
Listen:
Spotify / SoundCloud
Buy:
iTunes / Bandcamp / Doomtree Webstore / Amazon
"Quinine" was produced by our very own Paper Tiger with co-production from myself and yet additional production from Dessa. That's what we call a trifecta in the music industry. Total family affair. This track marks the first new bit of recorded music that Dessa has dropped since Parts of Speech and most definitely hints at more to come. Check out "Quinine" below and then grab it from any of the digital store links above. We got another one!
Dessa just wrapped up a week of shows in Italy last week and has now jumped over to the UK. Tonight she'll be performing a big headlining gig in London followed by Manchester on Wednesday and Cardiff on Thursday. Check out all sweet deetz right HERE and if you've got people over on that side of the world make sure to give them a heads up.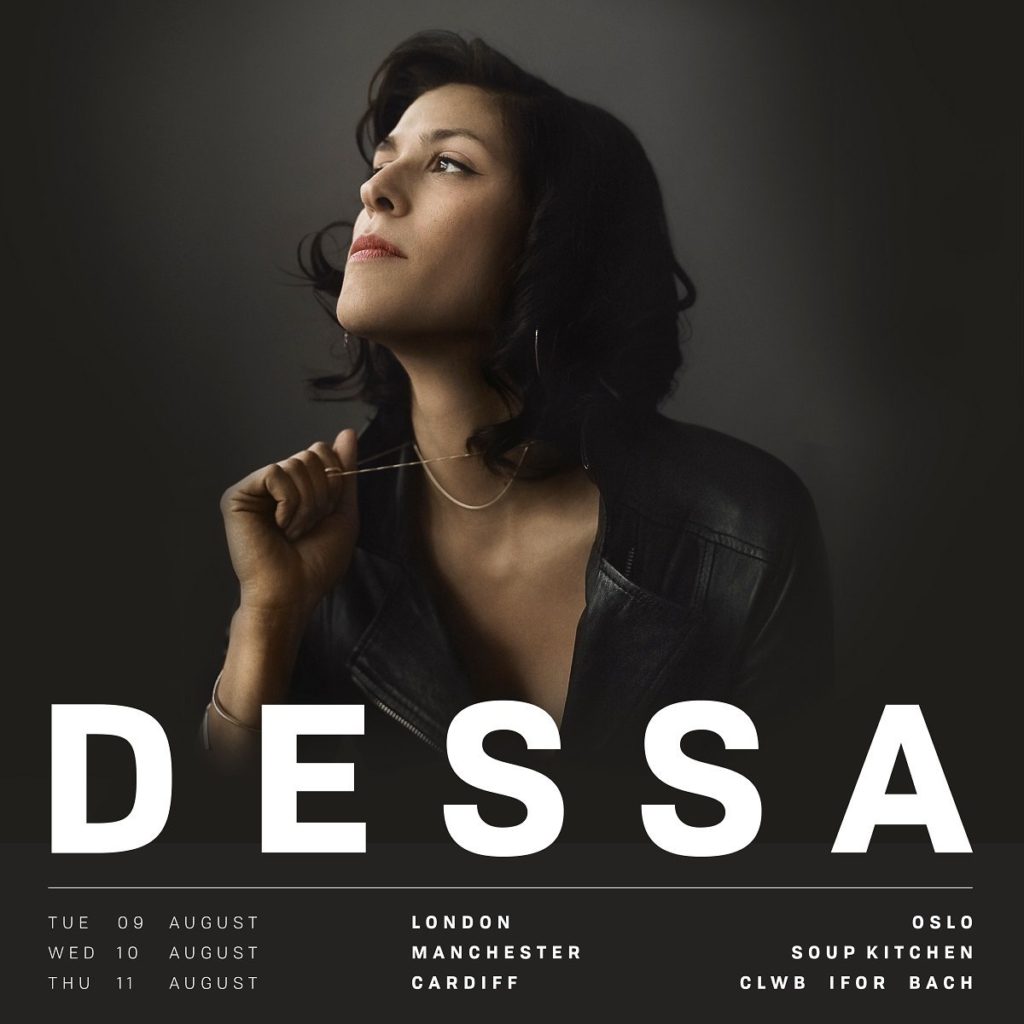 Next week Dessa will make her return to the states to begin preparations for her biggest hometown show of the year at The O'Shaugnessy on September 9th. Should be a wild one. Check out the ticket info right HERE.
Speaking of Dessa (ahem, SEGUE), her longtime bass player and musical collaborator Sean McPherson is going to be playing a string of free reunion shows with his legendary blues band Catfish Blue in the Twin Cities this week. They'll be at the Red Stag on Thursday and Bauhaus Brew Labs on Saturday. Should be a great time. Details below.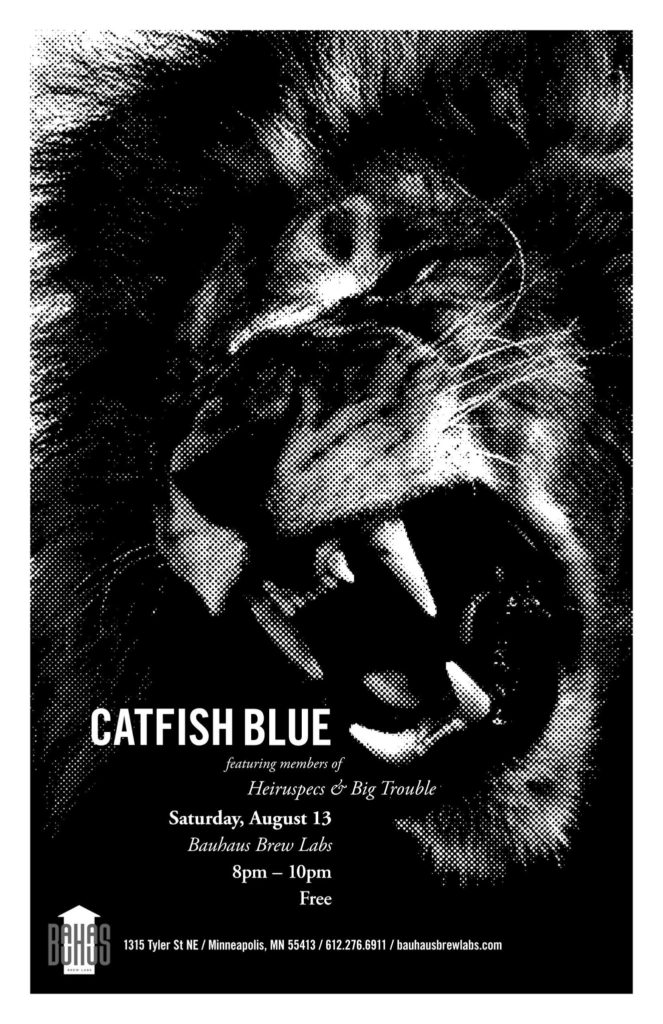 This coming Monday, August 15th marks the live return of Mixed Blood Majority! Crescent Moon, Joe Horton, and myself are getting back together to play the Walker Art Center's Music and Movies in the Park series, and they've paired our free outdoor set of live music with the all-time classic Wayne's World film. Couldn't think of a better match if I tried. Nailed it. Still trying my hardest to convince Joe and Alexei to dress up as Wayne and Garth for this one. You'll have to show up to find out if I'm successful or not. Music starts promptly at 7:00 with the film following shortly after.Details HERE. See you there!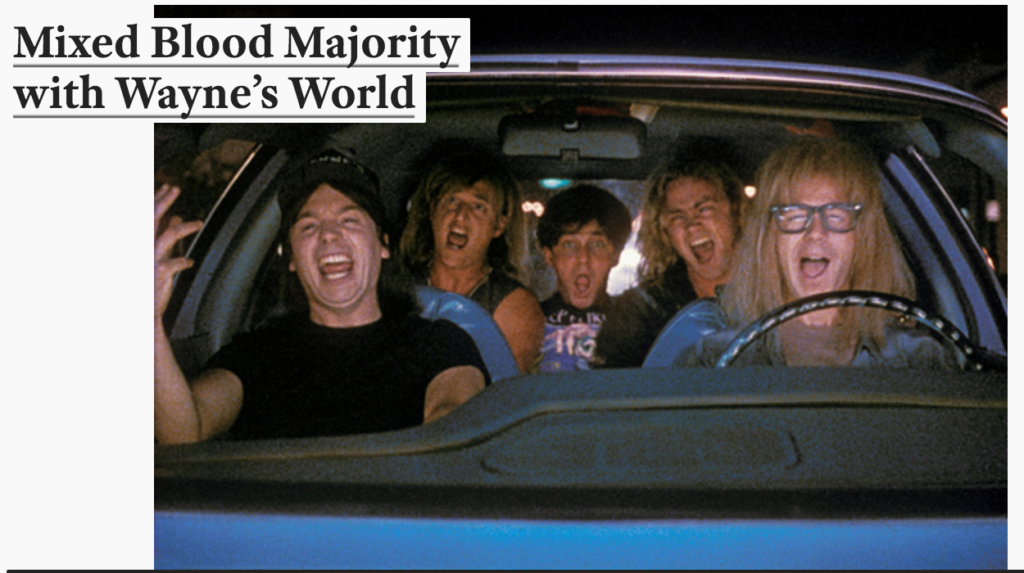 JUST ANNOUNCED: Next Friday, August 19th P.O.S will be headlining a special concert and rally in support of raising the minimum wage in MN. It's at the American Indian Center in Minneapolis and tickets are only $15. Grab all sorts of more information about the show and the cause right HERE.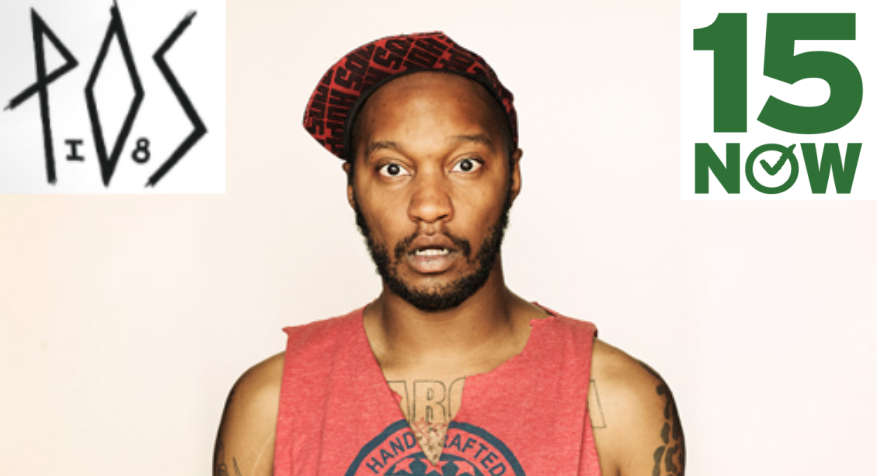 BOOM! That does it for Doomtree-related news this week, so let's get into some weekly Bonus Jams! First up is our good friend Tufawon with a brand new EP. The Homecoming just dropped last week and is produced entirely by the talented Sevadar Sehaj. It's the second solo project that Tufa has dropped this year. Highly recommended. Check it out below and grab it for keeps right HERE.
Tufawon – The Homecoming EP
Speaking of new local EPs, Ness Nite recently dropped her Nite Time project and it is theeee best. Killer production and songwriting on this one. Definitely an artist on the comeup in these parts. Check it out below and grab it from her Bandcamp HERE.
Ness Nite – Nite Time EP
Why Khaliq has been unleashing new heat on a weekly basis these days. "Track 3" marks the third entry in his No Title series and it's a definite banger. Check it out below and listen to the rest of the project right HERE. Excited to hear more of these.
Why Khaliq – "No Title – Track 3"
Alright, now for some guilty pleasure mainstream stuff. I haven't been checking for Rick Ross in a minute, but this new track with Skrillex off the Suicide Squad soundtrack reminds me of when he went on that tear with "B.M.F" and "MC Hammer" back in 2010 (way back when Lex Luger production was completely inescapable). The music video also takes it back to a time when artists had real budgets for these sort of things. Ah, the good old days. Did they really get Jared Leto for this thing?!
Rick Ross & Skrillex – "Purple Lamborghini"
This next track from Hailee Steinfeld, Grey, and Zedd has been stuck in my head for the last two weeks and I'm not even mad. Total end-of-summer smash hit in my opinion. The chorus rules.
Hailee Steinfeld & Grey – "Starving" ft. Zedd
And now for an indie rock curveball. Shouts to Craig Finn for putting me up on this band Pinegrove. They dropped an EP back in February that features this insanely good song "Old Friends." Not sure if it's the endearing sloppiness of the playing or the lo-fi sound or my nostalgia or what, but this song is phenomenal. Instantly reminded me of that exciting feeling of being in a rock band so many years ago in the best way possible. Also loving the country twang that creeps in throughout. Check out "Old Friends" below and grab the Cardinal EP right HERE. Really pumped to dive more into this whole thing.
Pinegrove – "Old Friends"
Lastly, here's a new single from Adriel Denae. The wifepiece played this for me over the weekend and I'm super into it. Adriel plays in Cory Chisel's band and has been working a bunch with Norah Jones as of late to develop her own solo project. Check out "Build A World" below. Excited to hear more.
Adriel Denae – "Build A World"
Alright, that does it for Bonus Jams with week. I'll leave you with a bunch of Baby Bonus Pics before I head out. Our little Party of Five headed up north this past weekend for a big family getaway with my folks, my sister, and my bro-in-law at Cragun's resort outside of Brainerd, MN. It was quite the extravaganza. Here's the infamous Grandpa Bob, man of one thousand incredible #DadTexts, navigating the waters of Gull Lake with is first mate Crab Man Cam.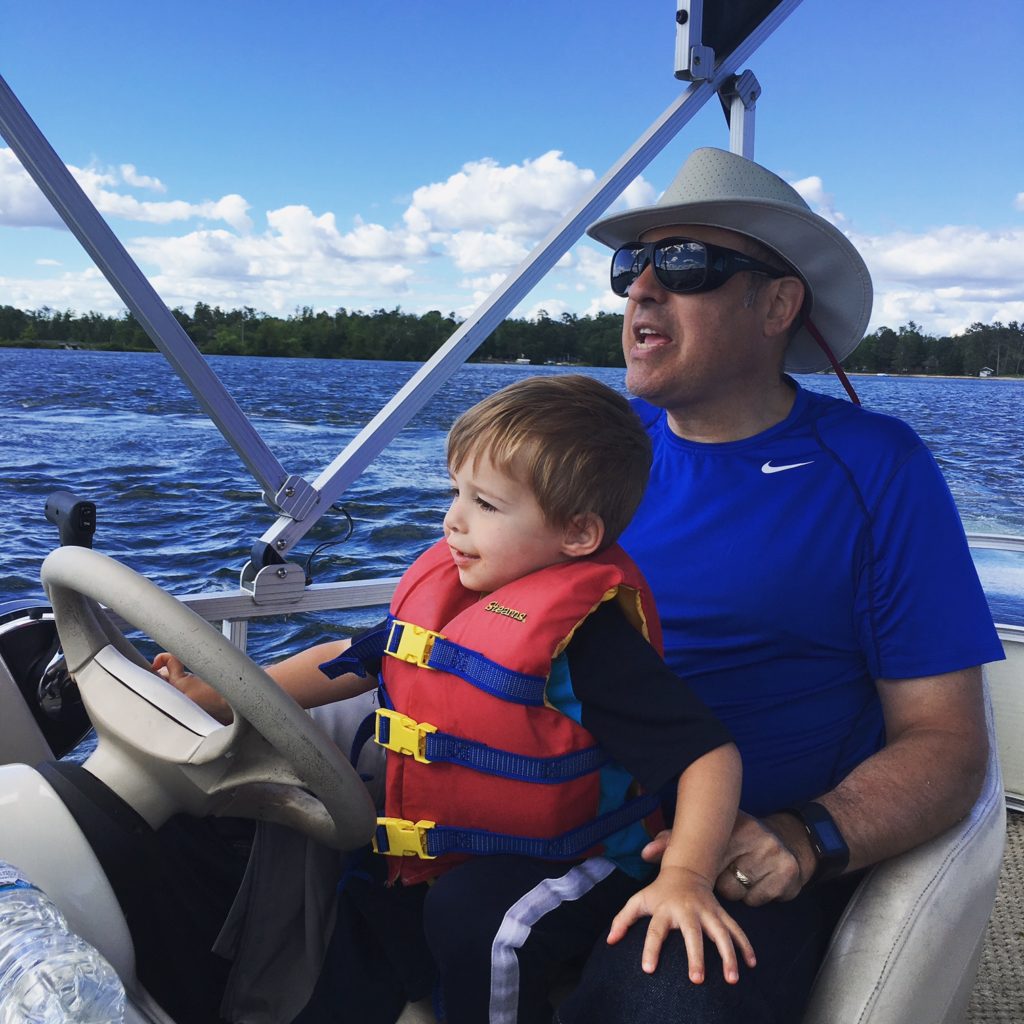 Penny getting her first crack at the old Wack-A-Shark game.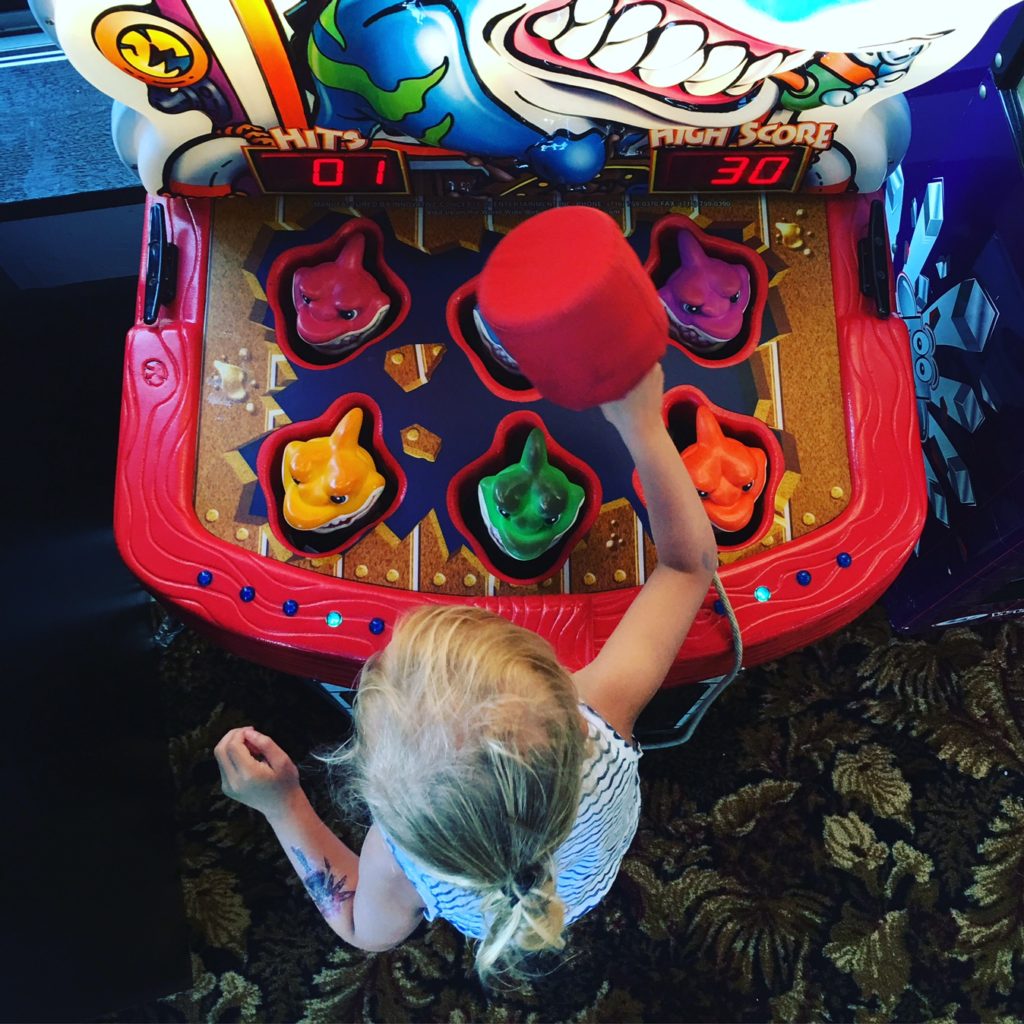 Group selfie.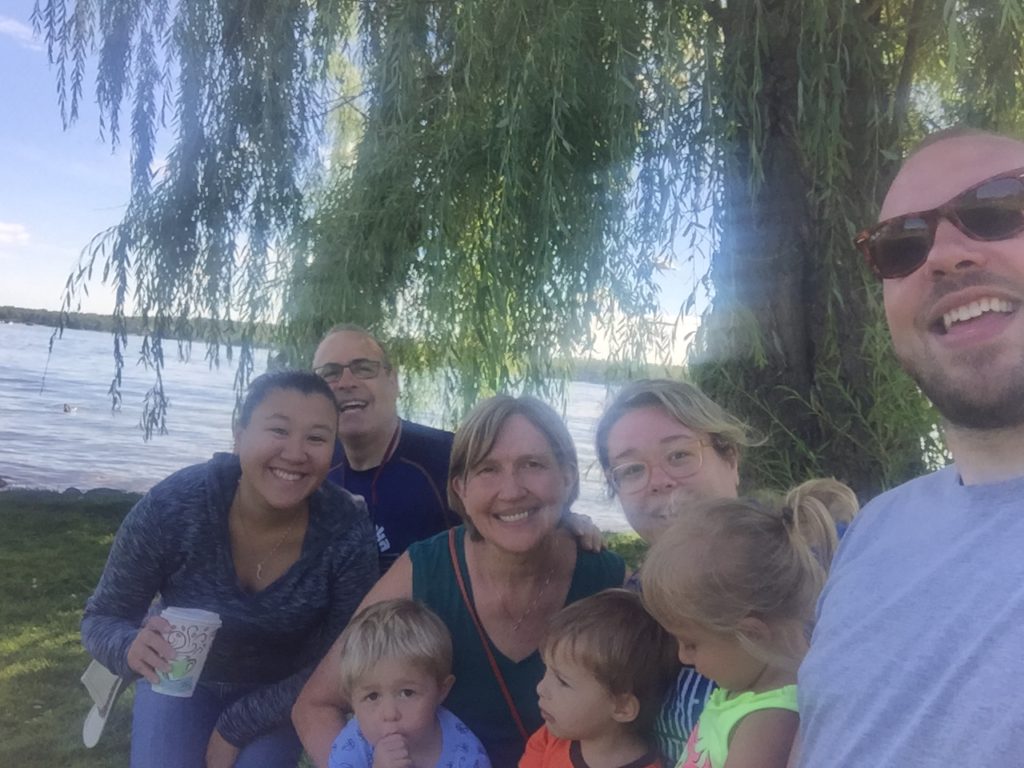 Lou and Penny in heaven eating their sixth smore of the day and feeding the ducks at the SAME. DAMN. TIME.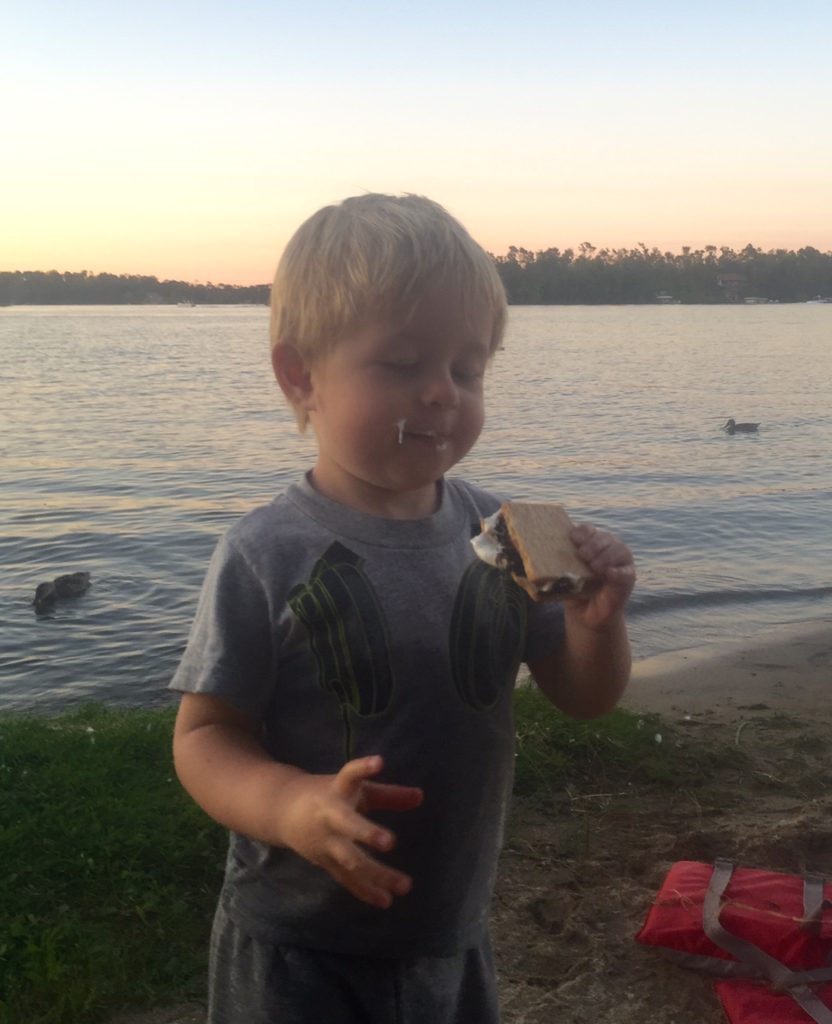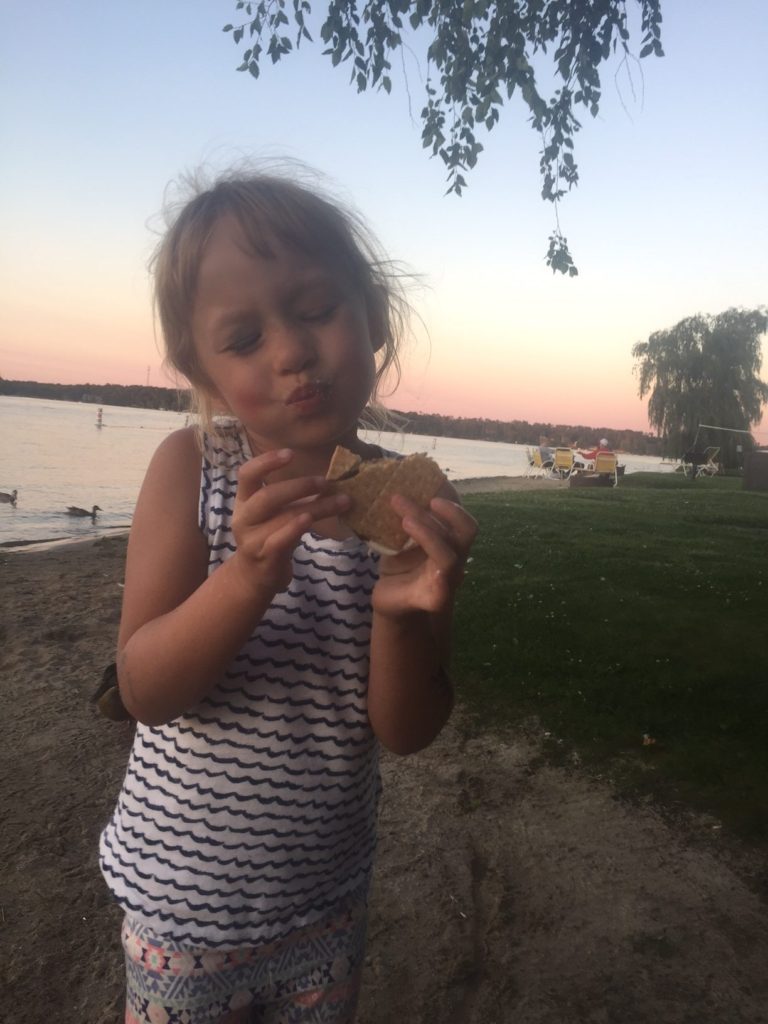 Penny rocking my sister's Aviators. This is the face she makes now when you ask her to smile. Baby steps.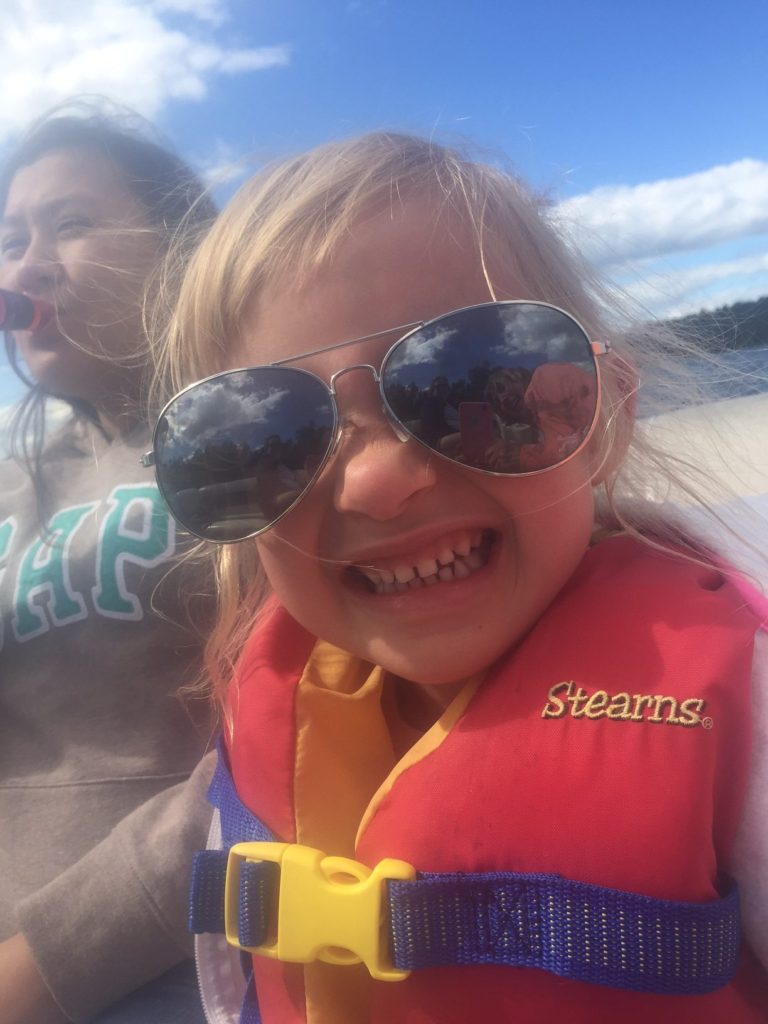 #MaderLadies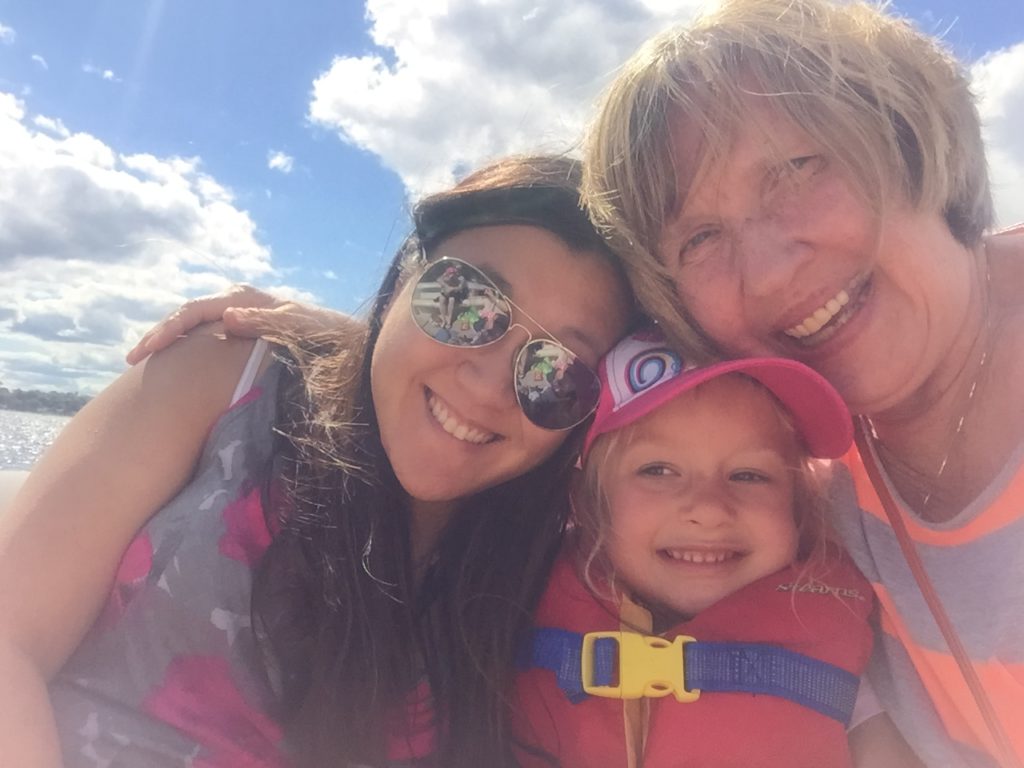 Aaaaaand one with the whole gang. Best times. Shouts to my mom for always being the one to actually remember to take pictures during these sorts of things. So fun.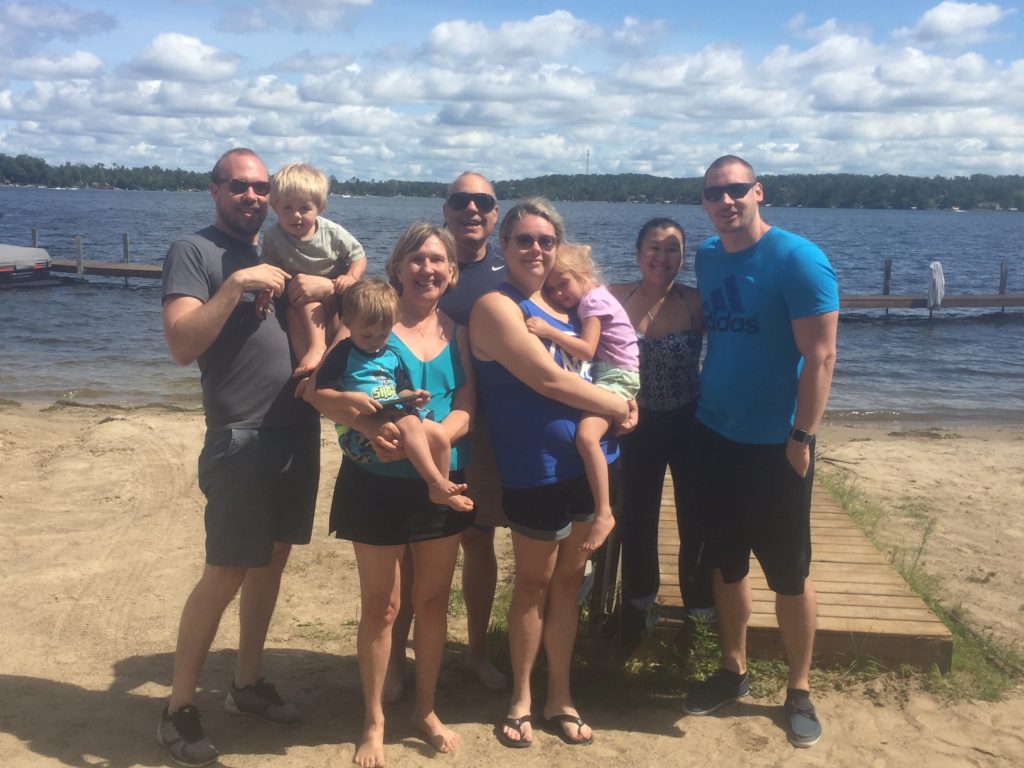 Also, Penny has finally discovered the deep dark rabbit hole that is the world of makeup. Every morning now consists of her getting dolled up and dancing to the Monster High soundtrack over and over again while yelling "I feel FABULOUS!" You really can't make this stuff up. She actually kind of knows what she's doing too, which is possibly even scarier.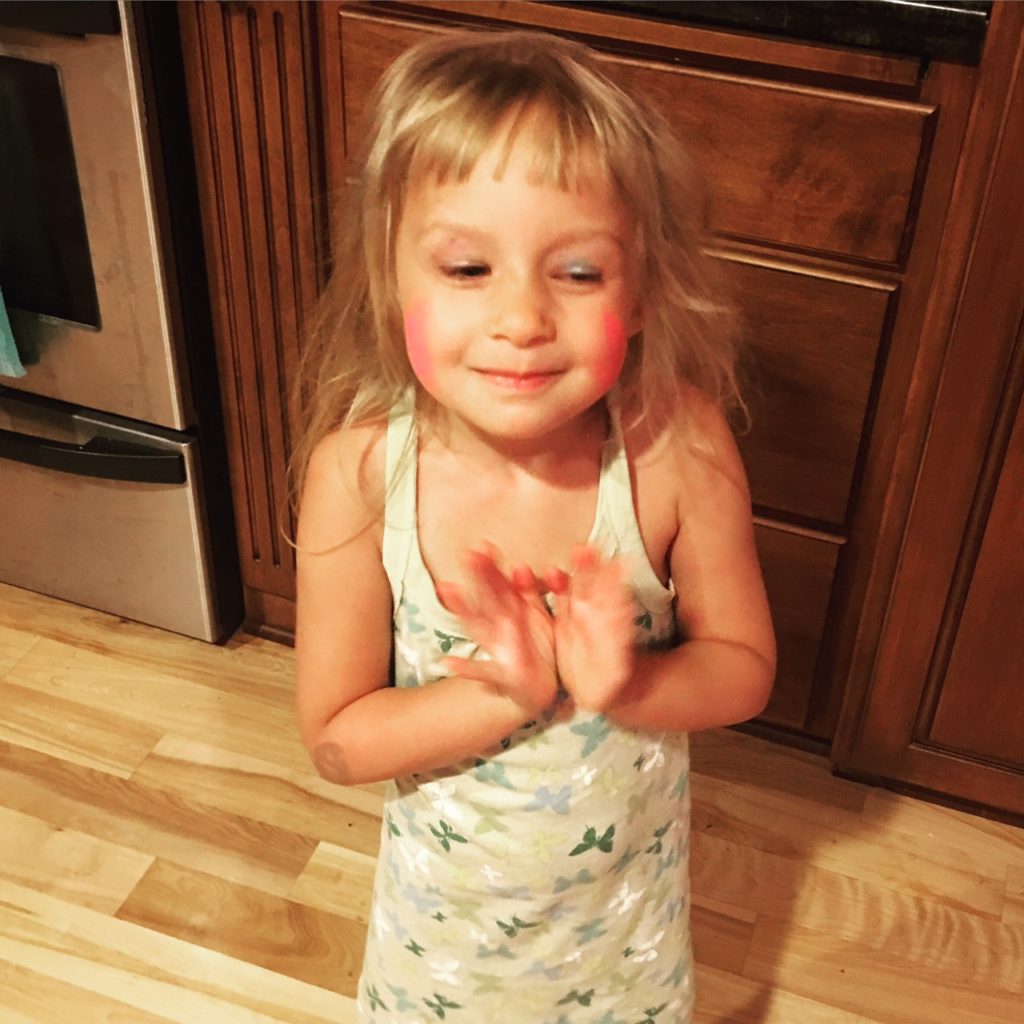 OK, that's it for this post. I hope you all have a wonderful week. I'll be posted up at Eaux Claires on Friday and Saturday checking out a ton of ridiculously awesome bands and friends. I'm sure I'll see a ton of you out there doing the same. Otherwise next Tuesday for sure!
— Beak
Twitter: @_LAZERBEAK_
Instagram: @lazerbeak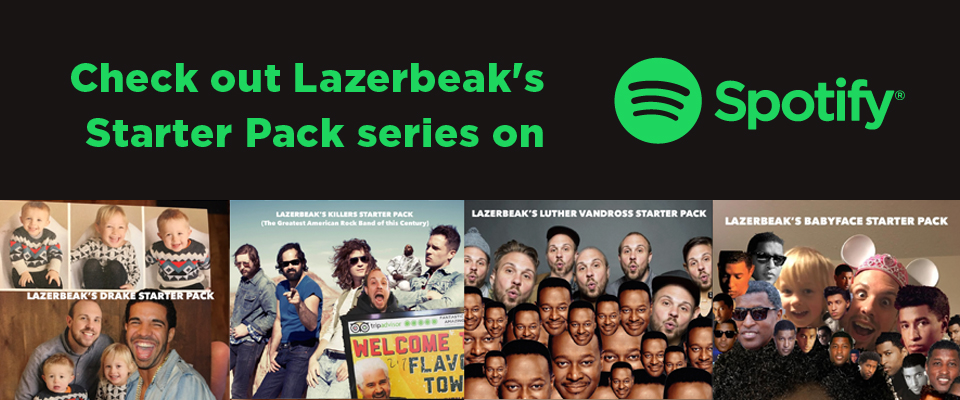 SUPPORT THIS BLOG LYFE. TUESDAYS WITH LAZERBEAK SHIRTS AND POSTERS AVAILABLE NOW!!!