Hey there! Welcome back to another edition of Tuesdays With Lazerbeak. I'm kicking things off this week with yet ANOTHER (another) new song as we continue the Doomtree 2016 Takeover. This one comes courtesy of Sims and appears on our producer Dimitry Killstorm's brand new album IDK. Check out "On You" below and grab the whole album right HERE. HEAT!
Sims – "On You" (prod. by Dimitry Killstorm)
As you may remember, Sims dropped off a new loosie single a few months back called "Triple 6's" with production from the homie Makr. Total heat knocker. Check that song out below, grab it for keeps HERE, and then get insanely pumped for the barrage of new music that is on its way from Sims waaaaaaay sooner than later. We're getting everything wrapped up and putting the finishing touches on his upcoming full-length rollout over the next few weeks. Tons more details to follow. This is gonna rule so hard.
Sims – "Triple 6's" (prod. by Makr)
Speaking of new one-off singles, Dessa dropped her first bit of newly recorded music since Parts of Speech a few weeks back. She's been focusing more on literary stuff this year, but this track has definitely signaled her return to the studio. Check out "Quinine" below, produced by Paper Tiger with co-production from yours truly, and then grab it for keeps right HERE.
Dessa – "Quinine" (prod. by Paper Tiger & Lazerbeak)
P.O.S will be headlining a special concert and rally in support of raising the minimum wage in MN this Friday, 8/19. It all goes down at the American Indian Center in Minneapolis and tickets are only $15. Check out the sweet deetz right HERE. Stef will also be down at good old CHS Field this coming Monday (8/22) to perform a few songs during the St. Paul Saints game and handle the big 7th-inning-stretch honors. Grab your tickets for that right HERE.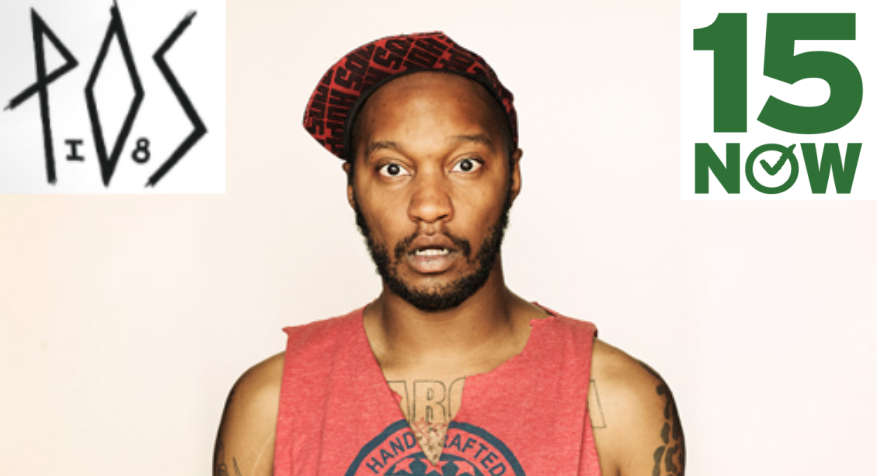 That about does it for this week's worth of Doomtree-related news, so let's dive right into a bunch of new Bonus Jams! I'm gonna start things out with this Dimitry Killstorm album, since it not only features that awesome new Sims track from up top, but also contains tons of new songs and verses from some of the Twin Cities finest. Check out the full album below.
Dimitry Killstorm – I'm Dimitry Killstorm LP
Tickle Torture just dropped an incredible new ode to the life of Prince called "Full Court Press" and it not only features Tickle's outstanding production, but also a show-stealing vocal performance from the one and only Velvet Negroni. Check out the amazing music video below and keep your eyes peeled for new music from both of these guys. Can't wait.
Tickle Torture ft. Velvet Negroni – "Full Court Press"
Fresh off the release of their excellent RumDMT album, Metasota and Tek are back with a brand new EP called What's That 4? Man, these guys are unrelenting. Love how quickly they churn new music out. Check out the full thing below.
Metasota & Tek – What's That 4? EP
Tony the Scribe just dropped a new vizual for the standout track from his recent Mixed Blood EP and it features a ton of sweet ice skating moves in case you're over the Summer Olympics and already have your sights set on 2018 in PyeongChang. Check out "Checkmate" below, produced by ICETEP.
Tony the Scribe – "Checkmate" (prod. by ICETEP)
Now for some non-local Bonus Jams. TDE's Isaiah Rashad appears to be warming up for his sophomore album next month. I was a big fan of his Cilvia project and am super excited about this new one, especially with how strong this "Free Lunch" track is sounding. Check it out below.
Isaiah Rashad – "Free Lunch"
Shouts to Ryan Olson for putting me up on this Infinite Bisous group last week. Not totally sure what their full deal is yet, but the three songs I found on Spotify are all gems and they definitely have this sort of French production sound going for them that reminds me of some of my favorite Air songs in the best way possible. Check out "The Past Tense" and "Teen Sex" below.
Infinite Bisous – "The Past Tense"
Infinite Bisous – "Teen Sex"
Alright! That concludes the Bonus Jams for this week. The wifepiece and I were lucky enough to get a kid-free weekend and venture out to the glorious second-annual Eaux Claires festival last Friday, thanks to some awesome Grandmas and Grandpas. What an incredible time. Here we are hopping on the shuttle and heading down to the grounds.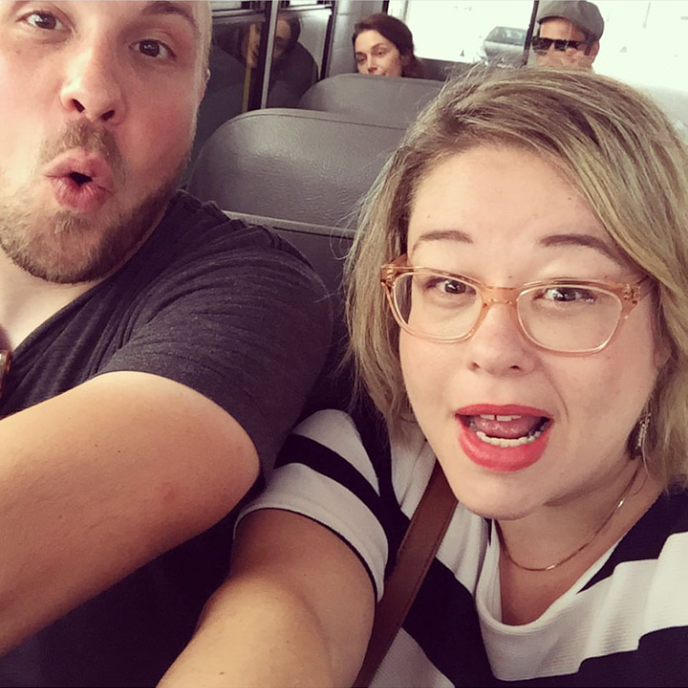 I cannot say enough about how special this particular fest is. I'm usually a pretty claustrophobic person and the idea of standing on my feet for 48 hours straight with tens of thousands of people in the hot sun doesn't appeal to me too much unless I'm somehow also performing. After Doomtree played Eaux Claires last year though we realized how unique this place is, and the wife and I vowed to go every year following. This second year certainly did not disappoint in the slightest. Highlights included great sets from Vince Staples, James Blake, Ex Eye, Erykah Badu, Fog, and Bon Iver (that new album smokes so hard), but nothing could come close to the power that is BRUCE HORNSBY. Good god, man. That dude and his band of absolute pros slayed every song like nothing I've ever seen. Here's a picture of Bruce halfway into his piano solo on "The Way It Is." So tight. Huge shouts to Middle West Management, Crashline Productions, Justin Vernon, and everyone behind the scenes that made last weekend theeeeeee best. So much fun. Still most definitely recovering from it all.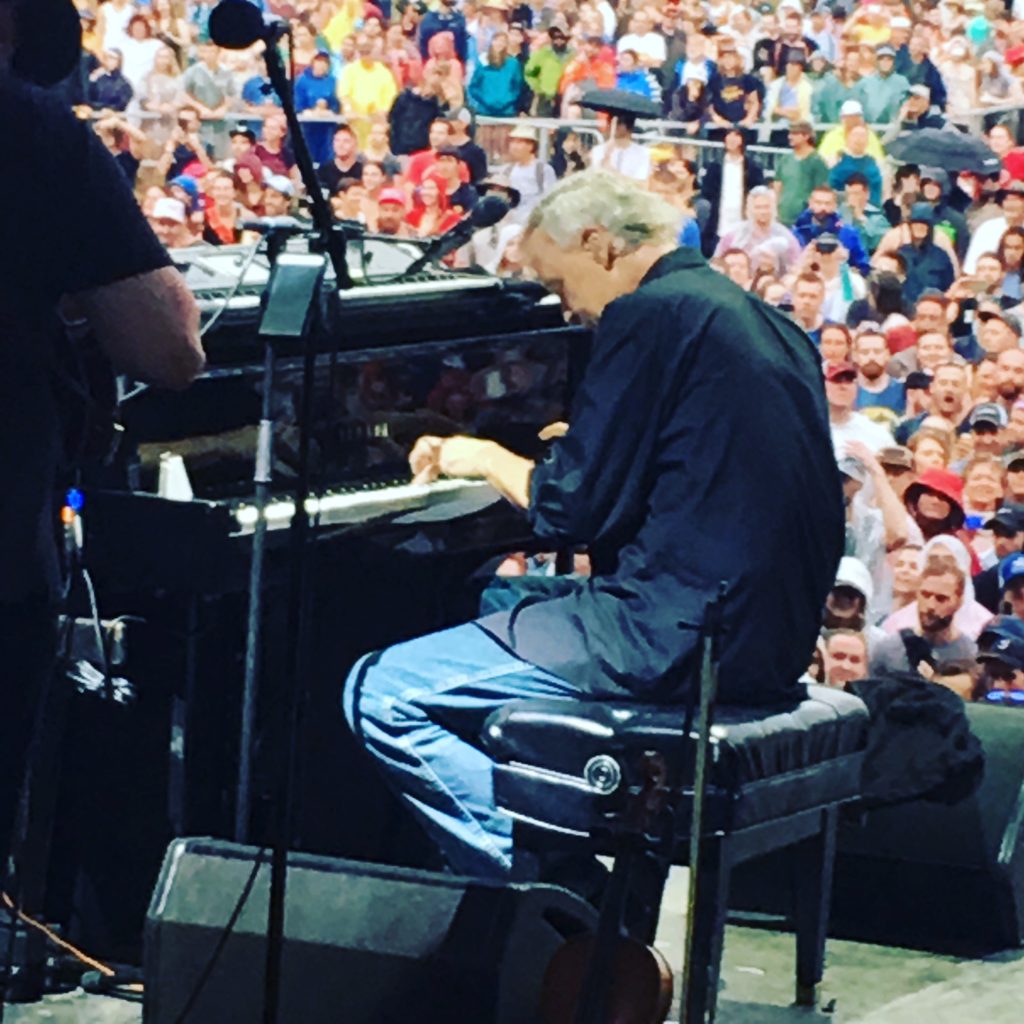 While us parents were away, our folks got in lots of quality time with the kiddos. Here's Lou cheesing for the camera surrounded by huge bouncy balls.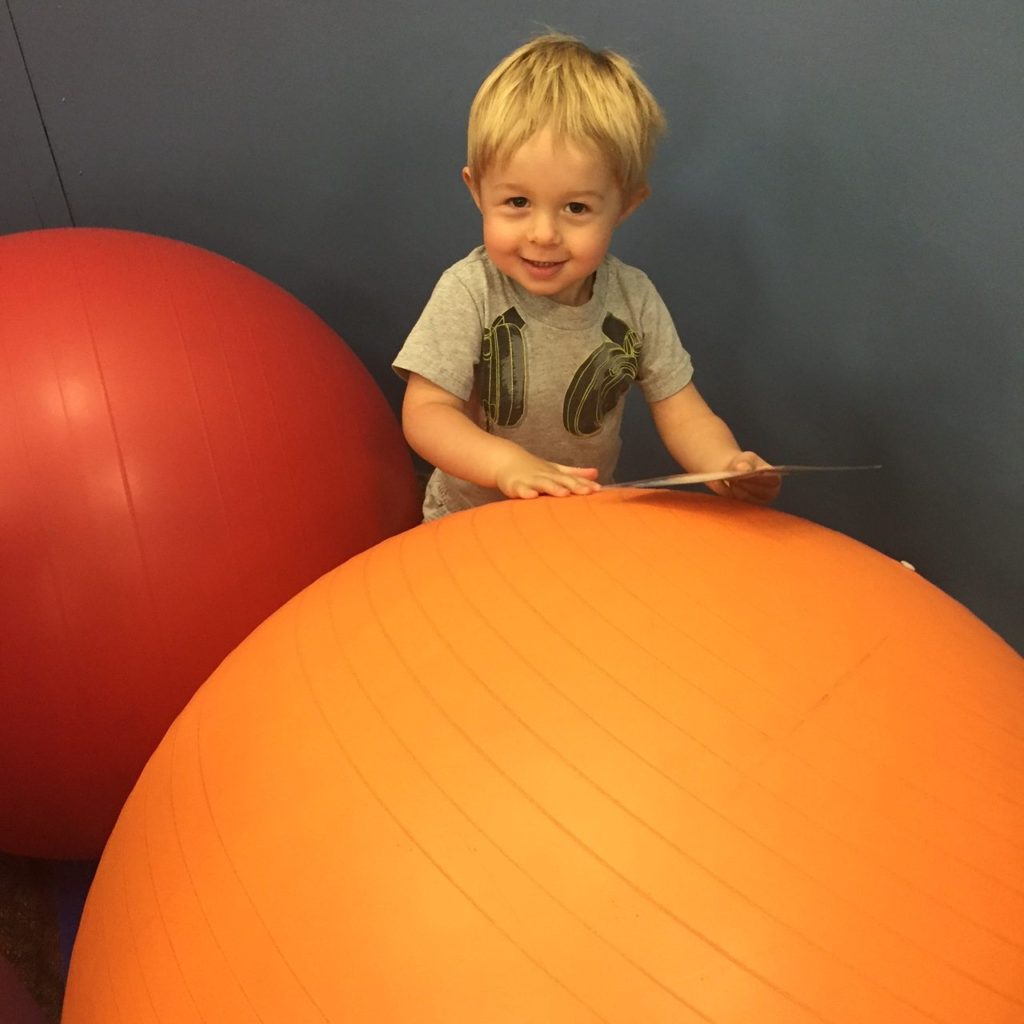 And here's Cam in the middle of an intense game of catch at the indoor park.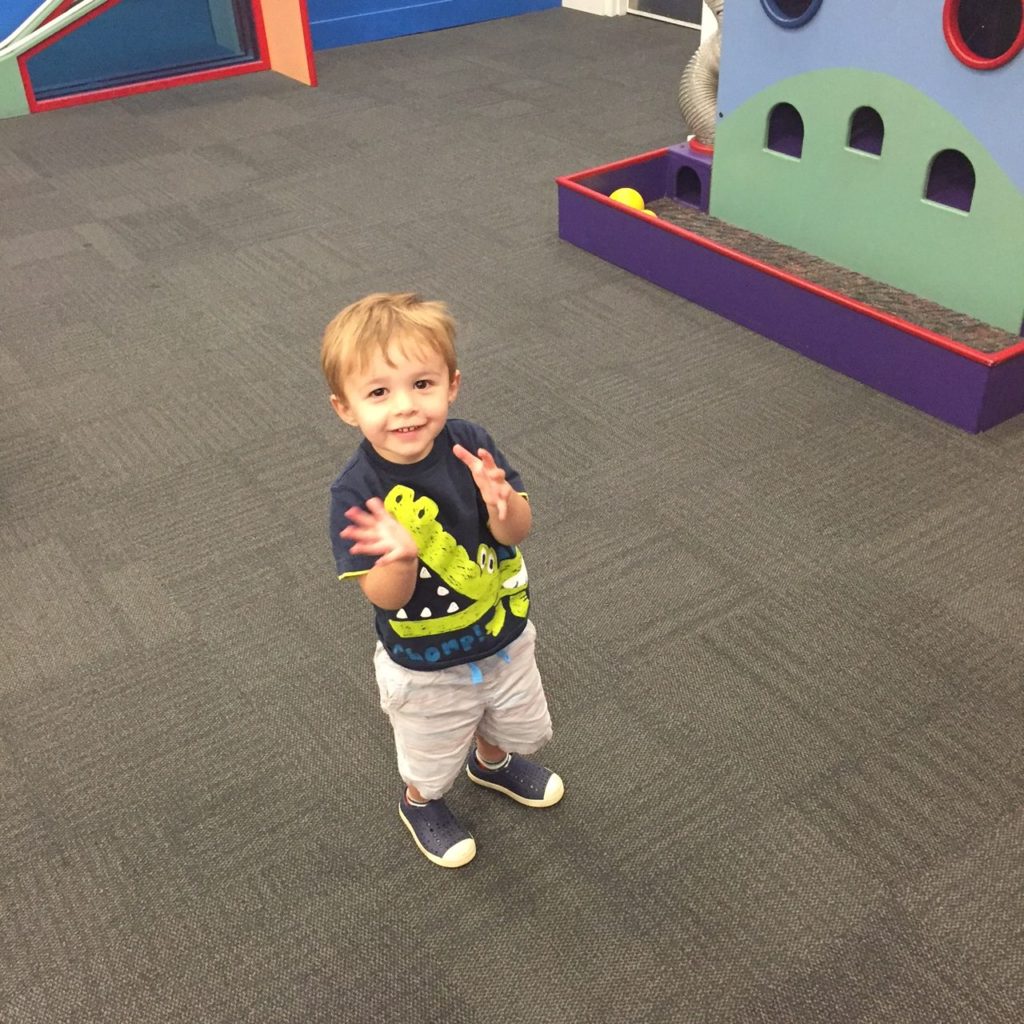 The highlight of the weekend appears to have been the TWINZ' very first trip to the fire station. If you've met my boys, you know that almost every word out of their mouths is a different truck name (firetruck, digger truck, dump truck, bulldozer, you get the idea). Safe to say they had their minds blown by the real thing. Haven't heard Cam stop talking about it since we got home. From what I gather this must have been a truly Bruce Hornsby-level experience.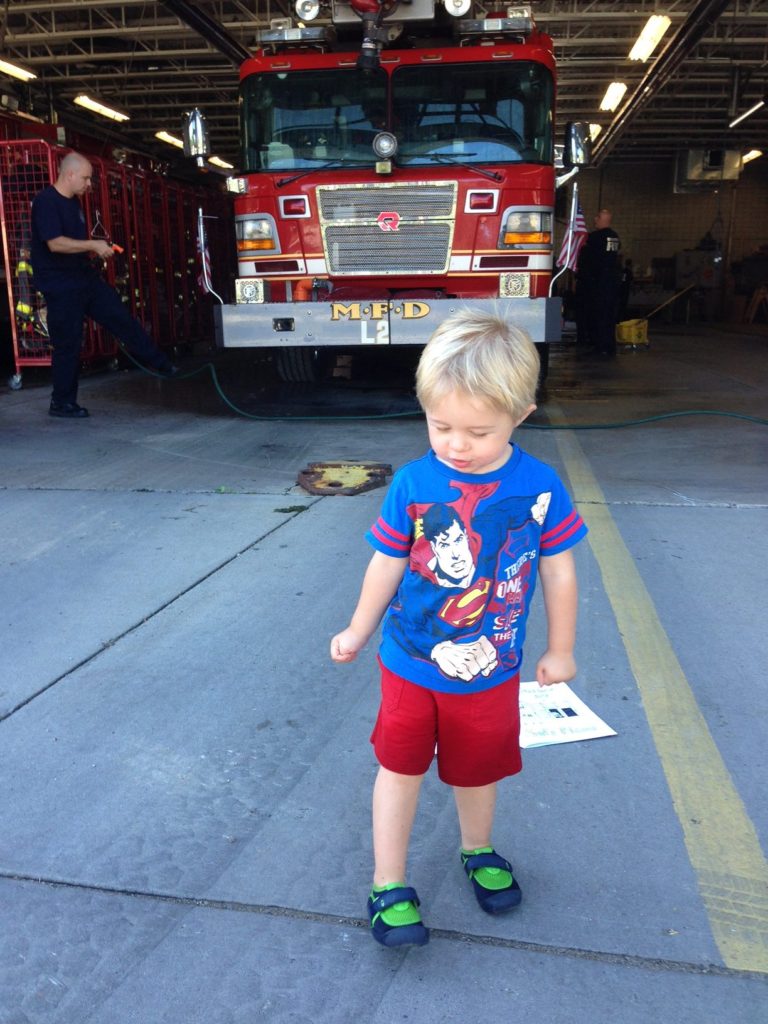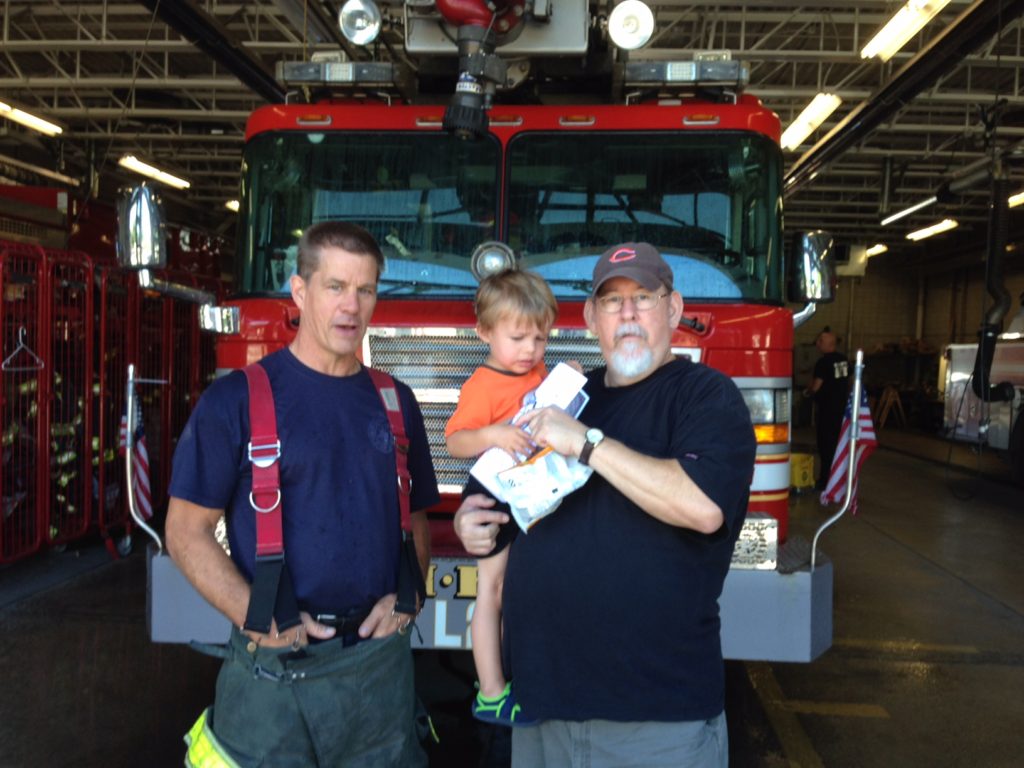 Penny decided to spend the weekend working out her core on our brand new elliptical machine. It was definitely time for Dad to finally start working out after two days of surviving on nothing but vodka red bulls and pulled pork. I'm two days in, my legs are jelly, and I want to die. Not cool.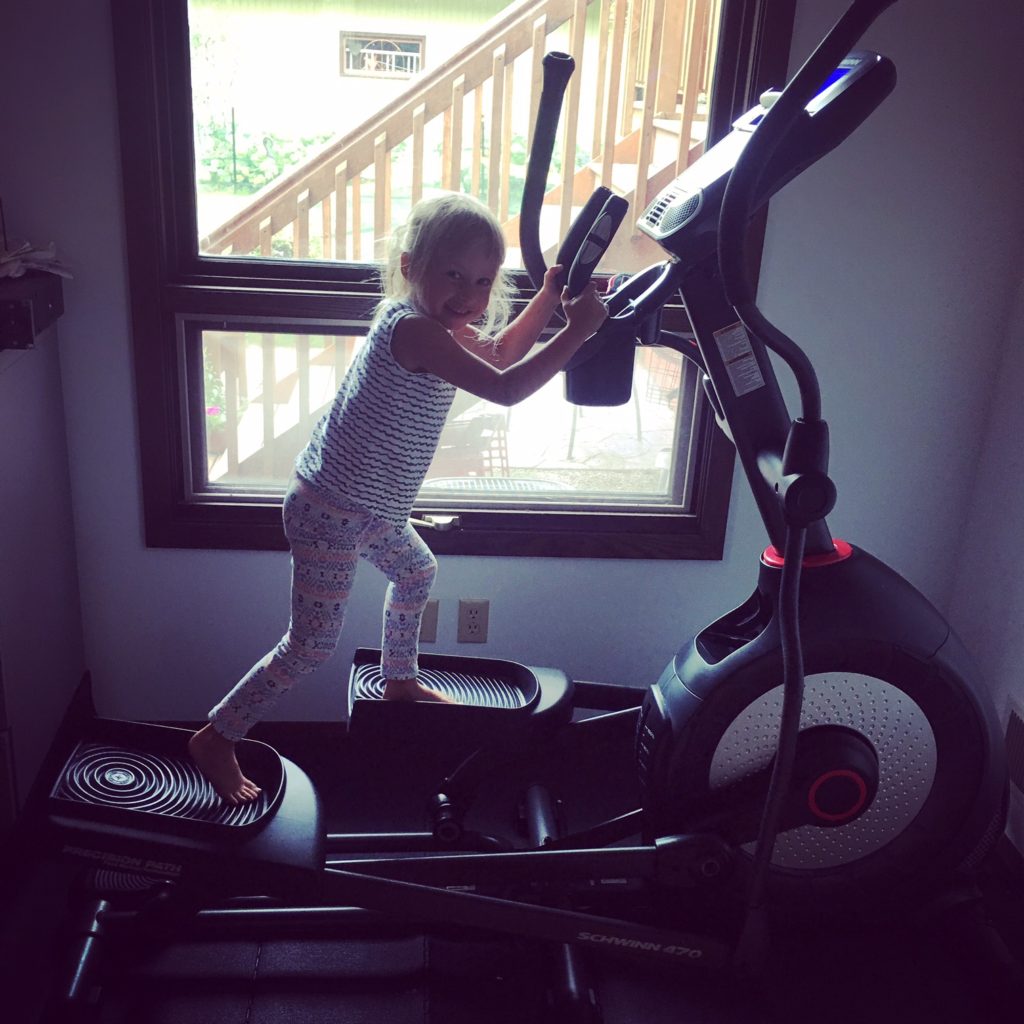 Lastly, here's a couple shots with our ultimate Kid Squad. Still gotta come up with a real nickname for the five of these guys. Here's Lou, Cam, Penny, Aniyah, and Baby Wesley kicking it at the beach last week. BFFs.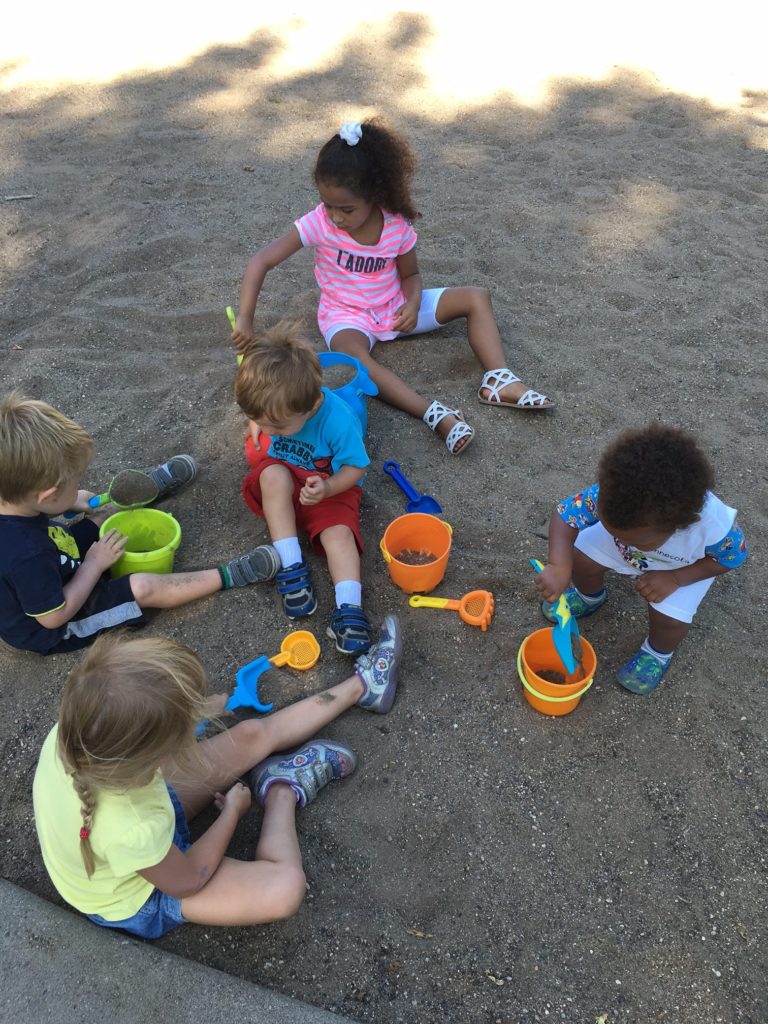 And here's one of Wes, Lou, and Cam rocking the big three-seater chariot stroller and matching baseball caps at the SAME. DAMN. TIME.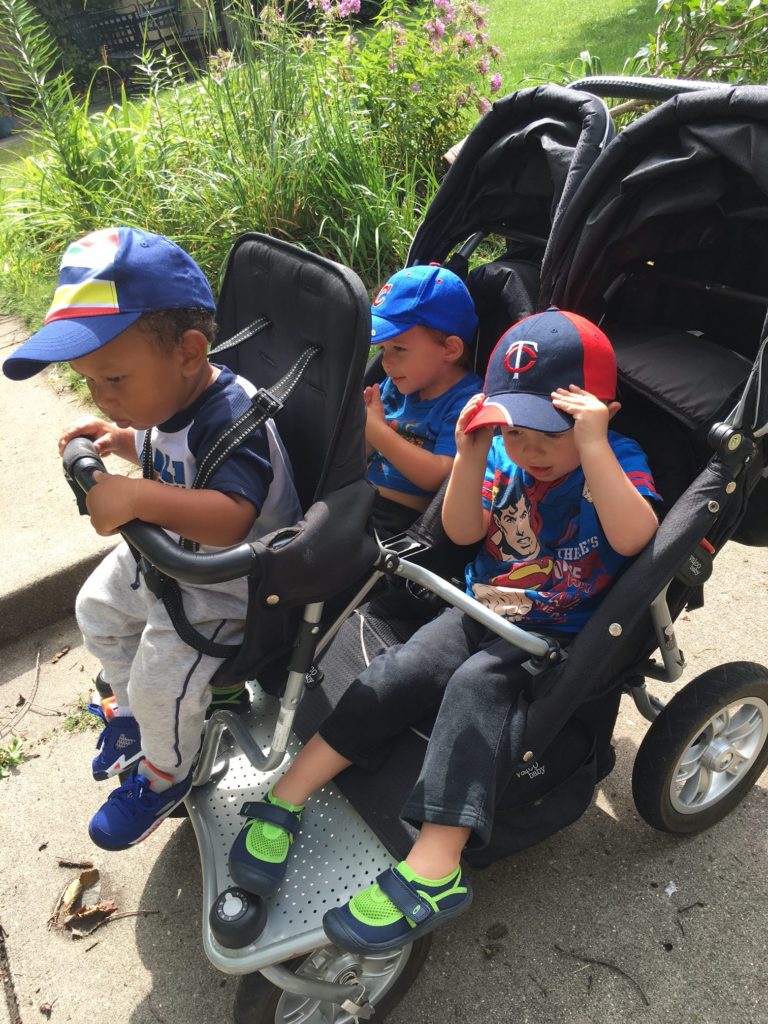 BAM. That'll do it for this post. I hope you all have a wonderful week enjoying the end of summer, geeking out on the Olympics, and re-watching Stranger Things over and over again. Check out that new Sims song and I'll see you next Tuesday!
— Beak
Twitter: @_LAZERBEAK_
Instagram: @lazerbeak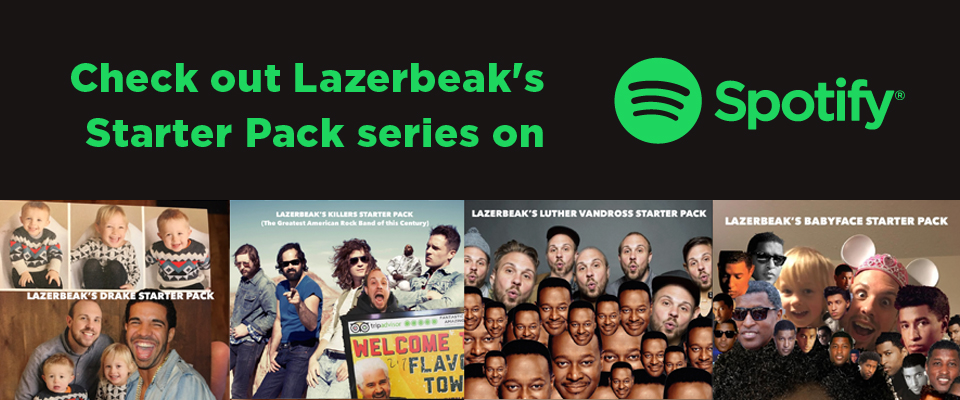 SUPPORT THIS BLOG LYFE. TUESDAYS WITH LAZERBEAK SHIRTS AND POSTERS AVAILABLE NOW!!!