Welcome back to another breaking-news edition of Tuesdays With Lazerbeak! The good folks over at Rhymesayers Entertainment have just announced a very special 10-year anniversary limited-edition version of the classic P.O.S album Audition. Available on vinyl again for the first time in years, the deluxe double LP features reconfigured artwork on a tri-fold jacket, blood-red splattered vinyl, two bonus tracks, and one unreleased song from the Audition sessions. This thing is limited to only 1,000 total copies, so grab yours right HERE before they're gone forever.
Speaking of said unreleased song (SEGUE AHHHH!), you can check out "Infatuation With A Ghost" on the Soundcloud player below. Stef and I made this at the tail end of the album tracking and only a snippet of the intro made it onto the original final product. Here it is in all of its full glory. Check it out below.
P.O.S – "Infatuation With A Ghost" (prod. by Lazerbeak)
In addition to the deluxe vinyl and newly remastered digital version, you can also pick up some cool album-related lyric shirts featuring some of the most standout lines from Audition. Check them all out below and click any of the images for more info.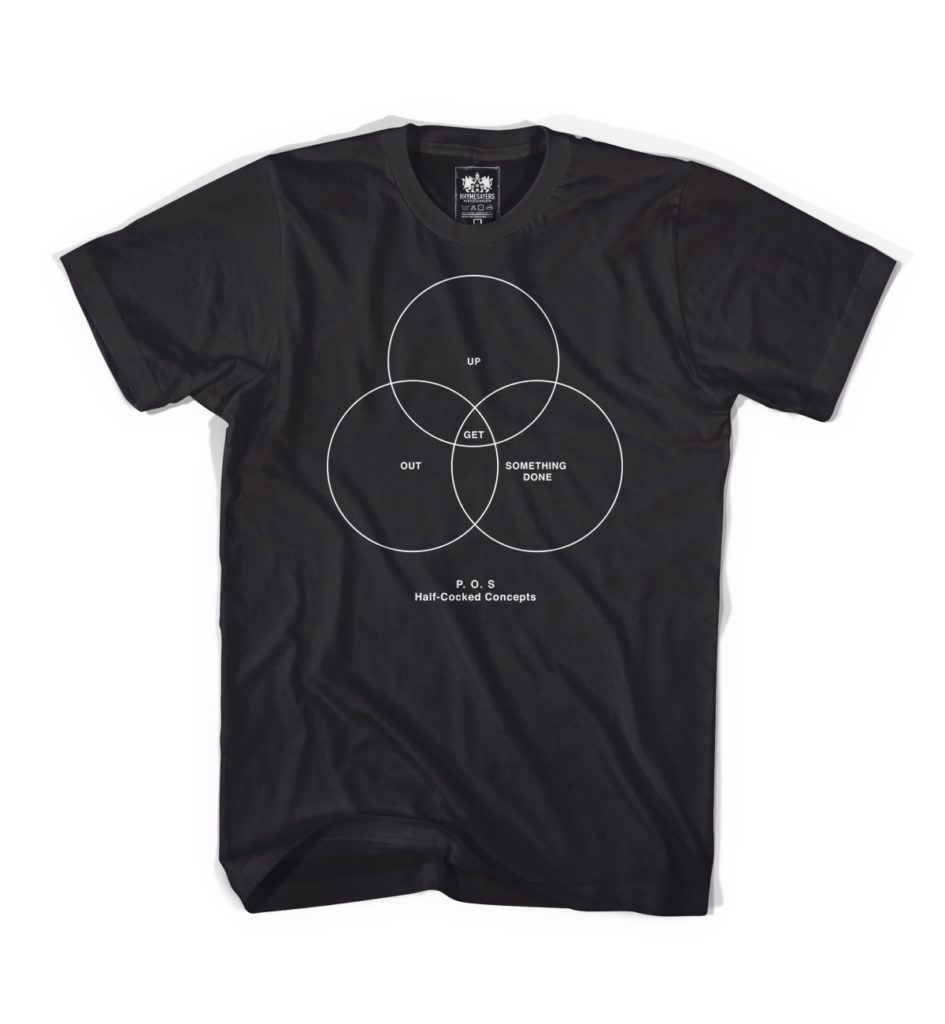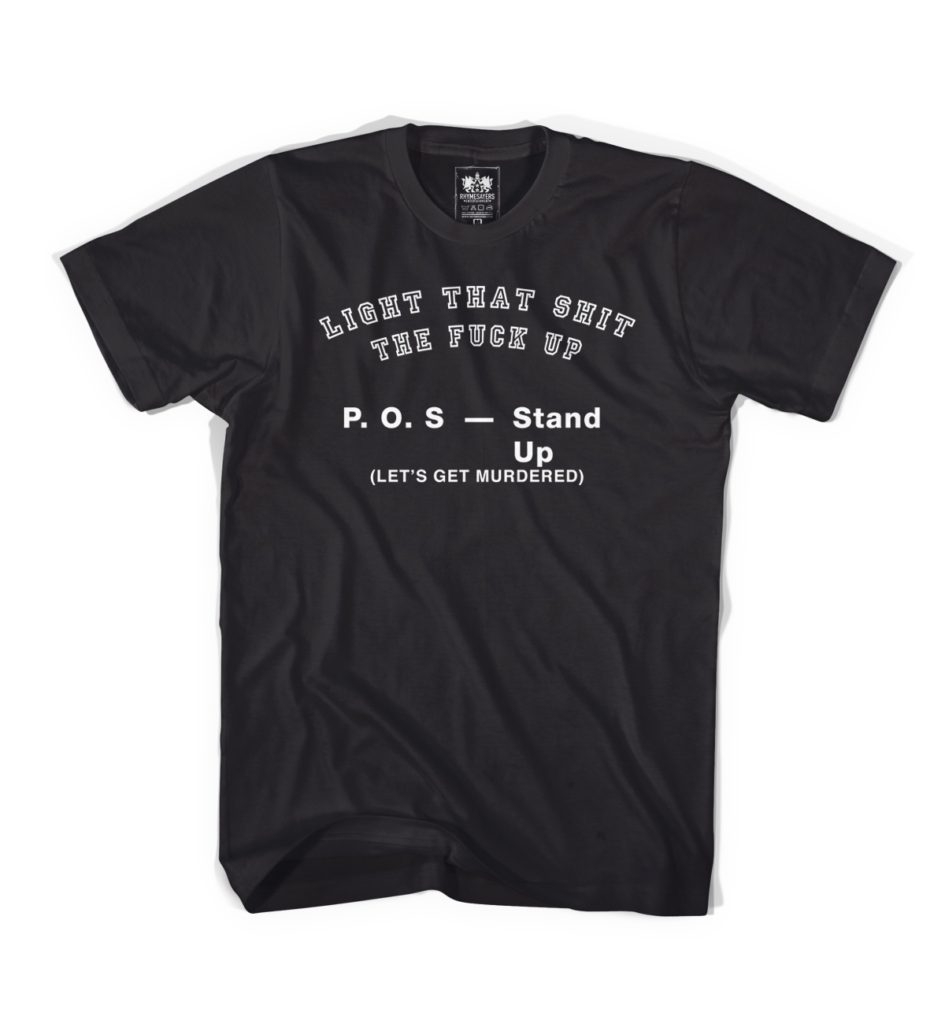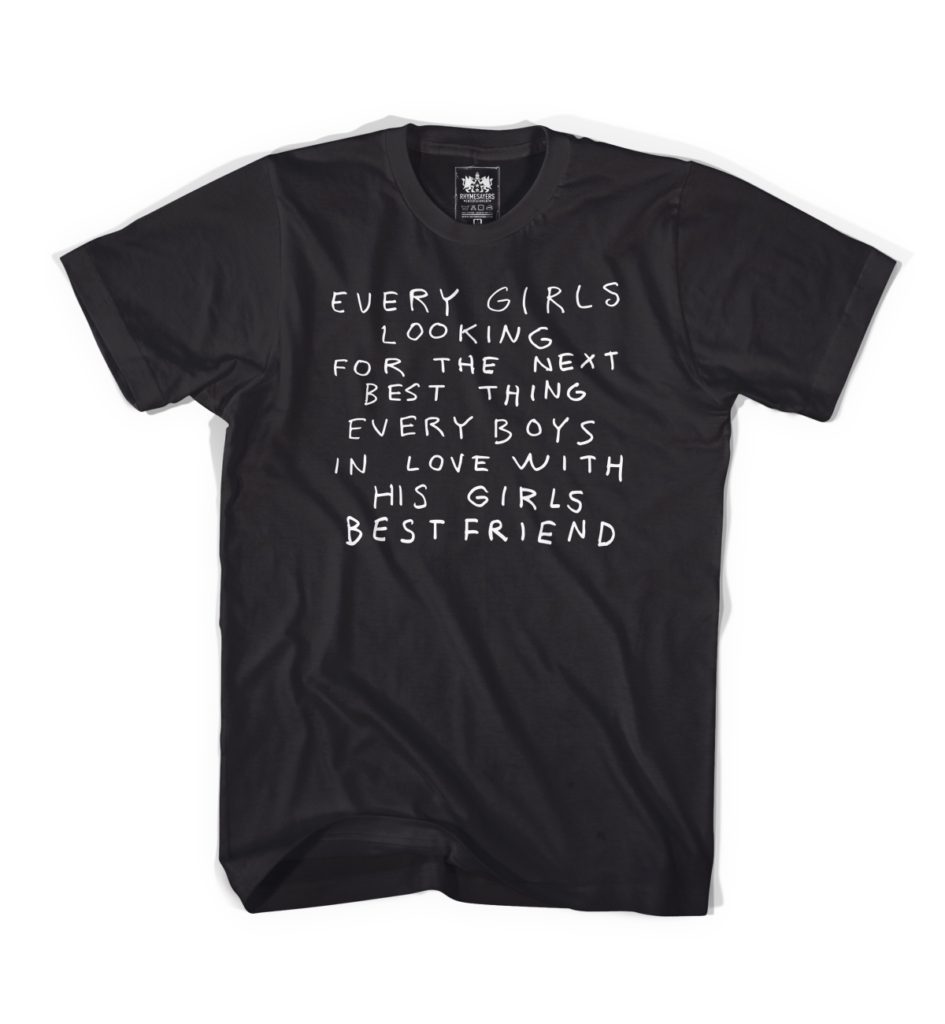 And lastly, as an added bonus and homage to 2006 when Audition was initially released, Stef has compiled a Spotify playlist containing some of his favorite songs from that year. Check out P.O.S' Ten Years Like Me playlist below.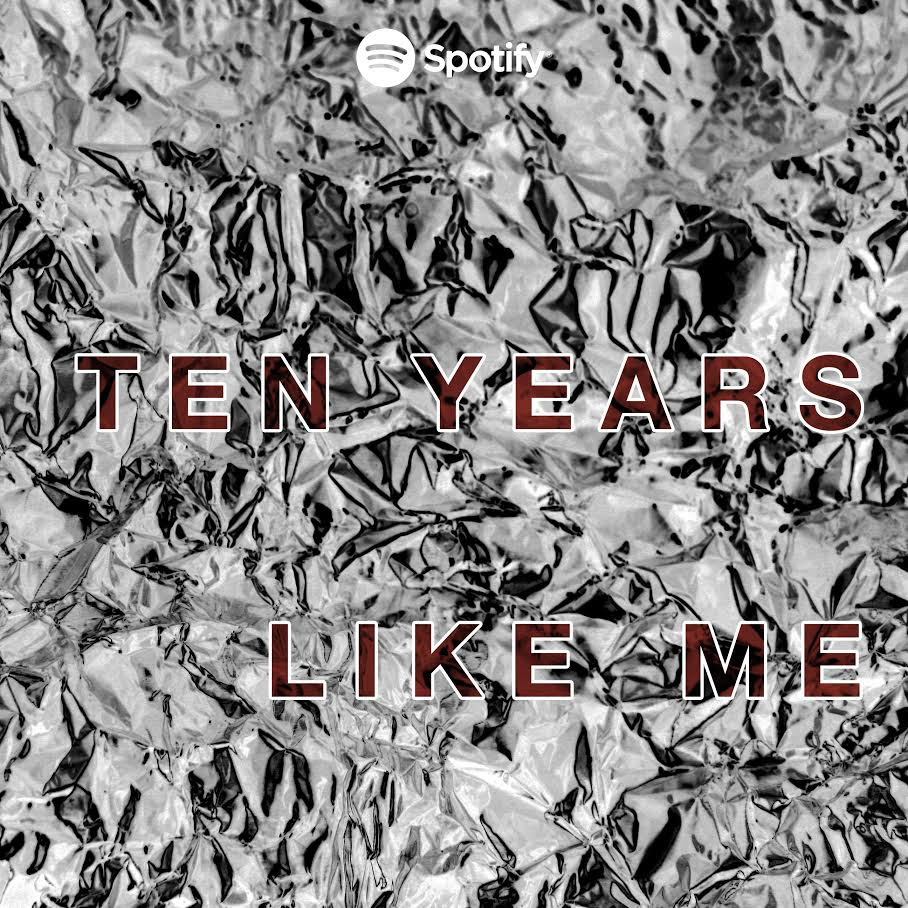 If you're in the Twin Cities you can catch Stef at the 7th St. Entry on Wednesday (8/24) to celebrate Rich Garvey's new Man of the People EP with Travis Gorman. Killer lineup in a super intimate setting. Don't miss it if you're in the area.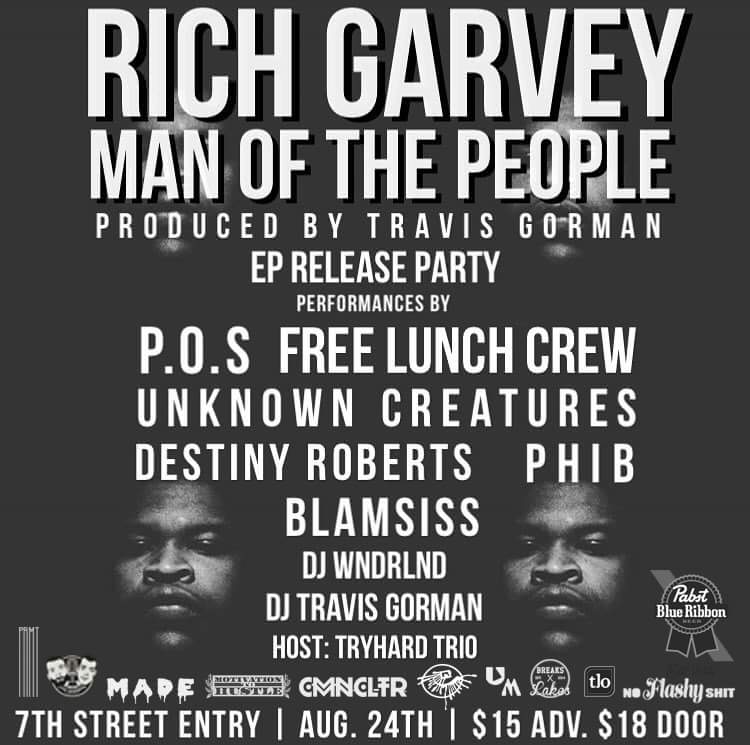 One day later on Thursday the 25th, Dessa will perform in New Jersey opening up for the powerhouse that is Welcome To Night Vale. Check out all the details and ticket info right HERE.
On the show tip, I want to give a quick shout to MN United FC for making major moves up to the major leagues and including Doomtree in their big unveiling announcement last weekend at CHS Field. Even though the show got rained out halfway through our set we still had a total blast, and it was great to connect with the team a bit. Here's me and goalkeeper Sammy Ndjock repping No Kings in the studio.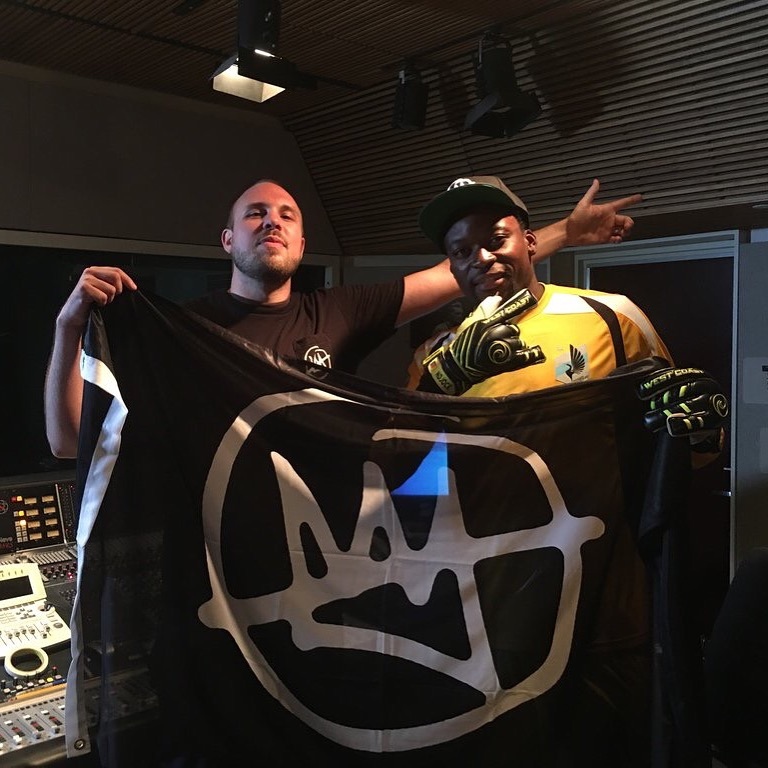 Speaking of awesome shows, last Saturday the wifepiece and I had the incredible good fortune of getting to see Metallica perform at the brand new Vikings stadium. This was only the second concert to take place in the new building and it most definitely did not disappoint. I gotta be honest, I had only heard about three Metallica songs before last weekend, so I did a bunch of Spotify cramming on Saturday in hopes of coming across as a true head at the concert. Having never really been to a big metal show, I also struggled with what to wear to such an event. Turns out the most metal thing that I own is a LAZERBEAK t-shirt. Imagine that.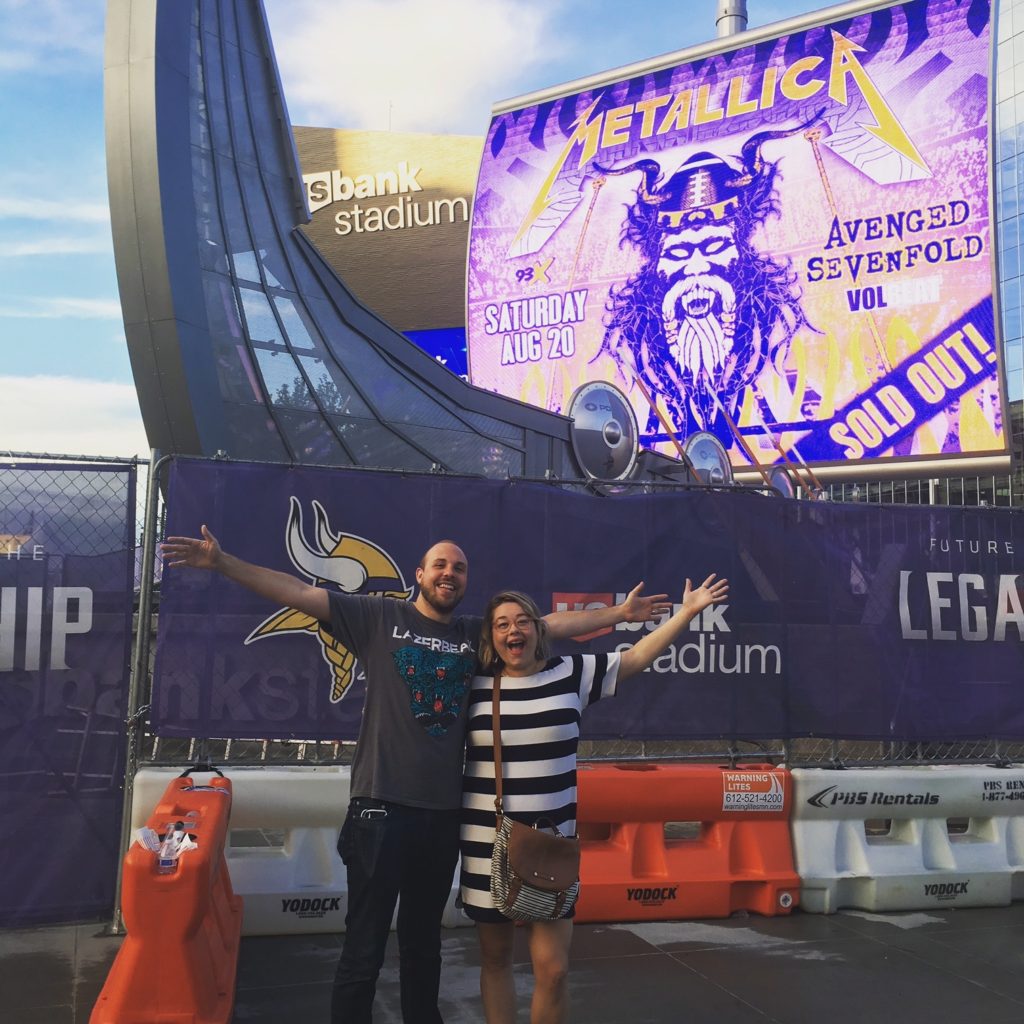 I won't go on a super huge tirade (see my Twitter timeline if you want the full play-by-play), but this show was pretty much TOTALLY INSANE. Seeing 40,000 people losing their minds in front of one of the loudest shows I've ever been to was quite the site to behold. Plus there were nonstop blasts of Mordor-like fire spires as pictured below.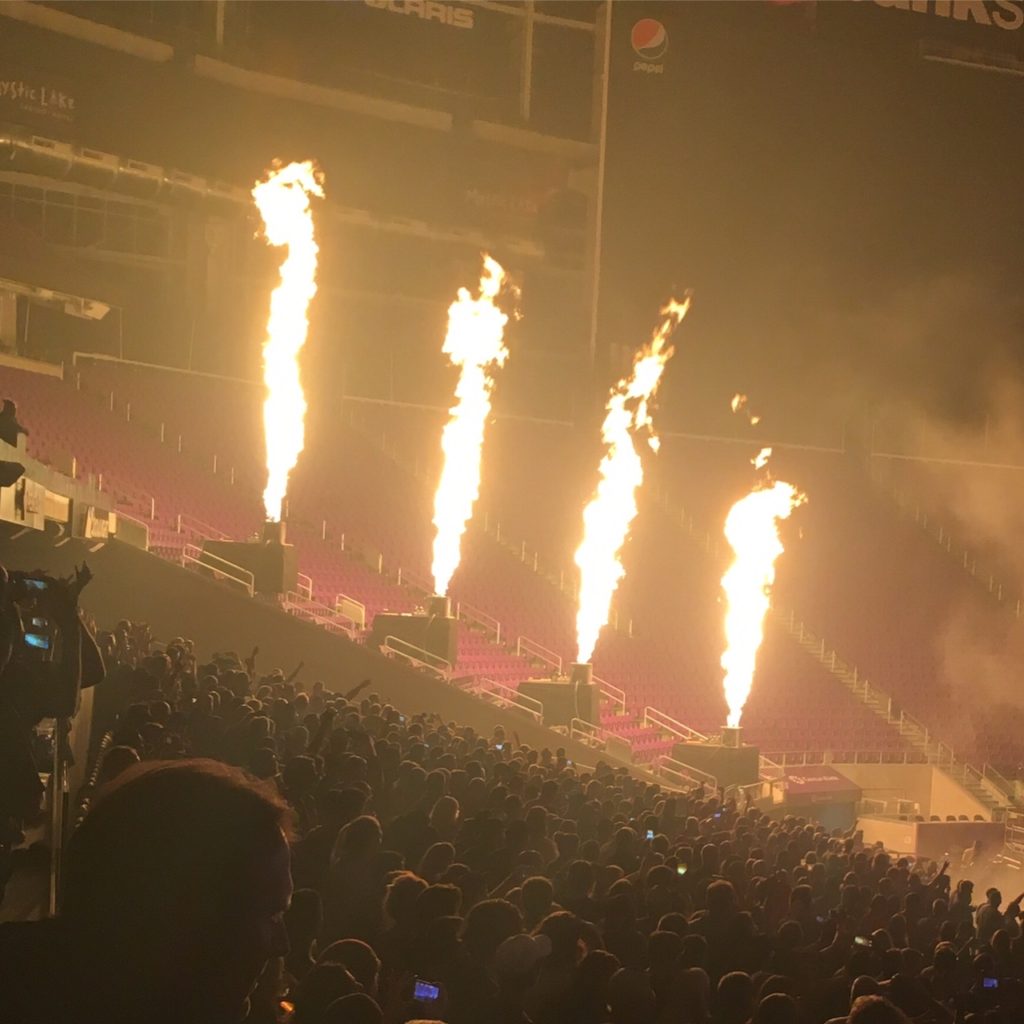 Metallica's stage show is pretty bare bones except for five larger-than-life video walls that flank them. Here's Hammett shredding a monster solo, which happened on just about every song.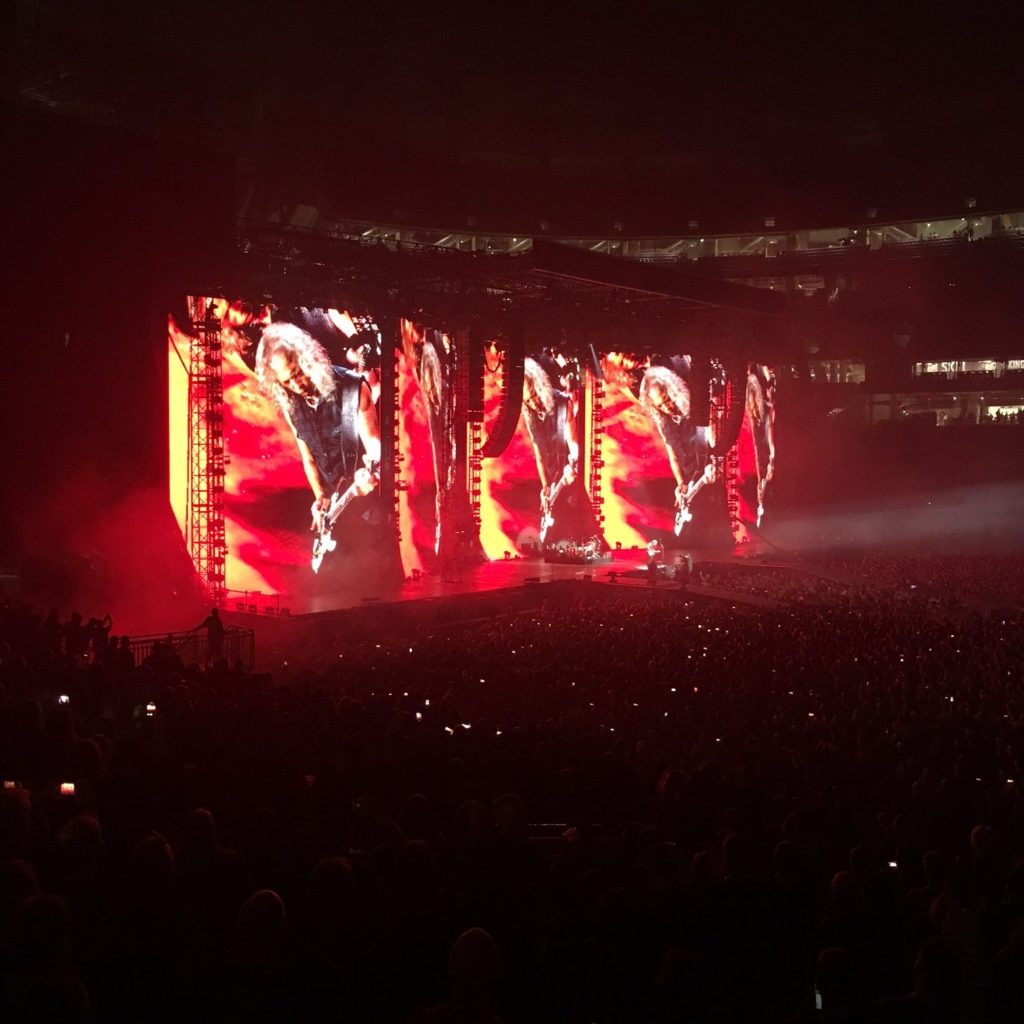 And here's a bonus shot of the countertops in the new luxury suites. Quite the touch. Go Vikes!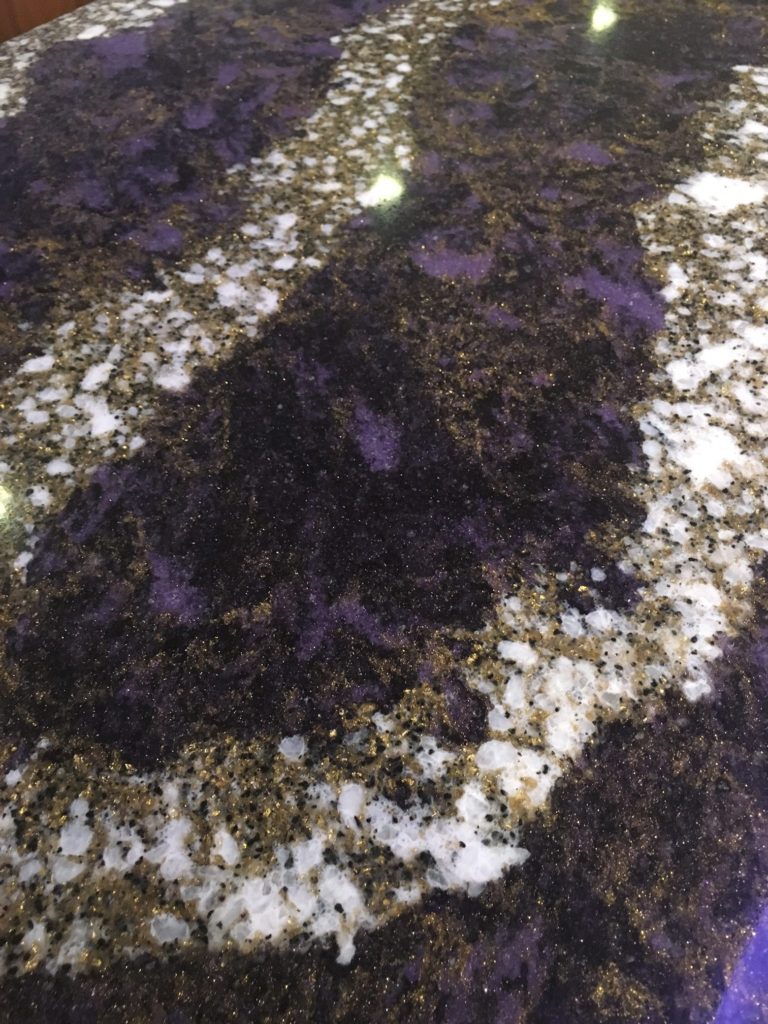 If you really want a general sense of what this experience was like, click the video below for a 10 second clip of me wearing my own t-shirt and freaking out during "One", the main Metallica song that I know. It got pretty buck.
As the old saying goes, one metal shirt begets another. Turns out my wife is seriously closeted metal head and just had to have a t-shirt before we left to relieve the sitter. Circle of Life, my friends. What a night.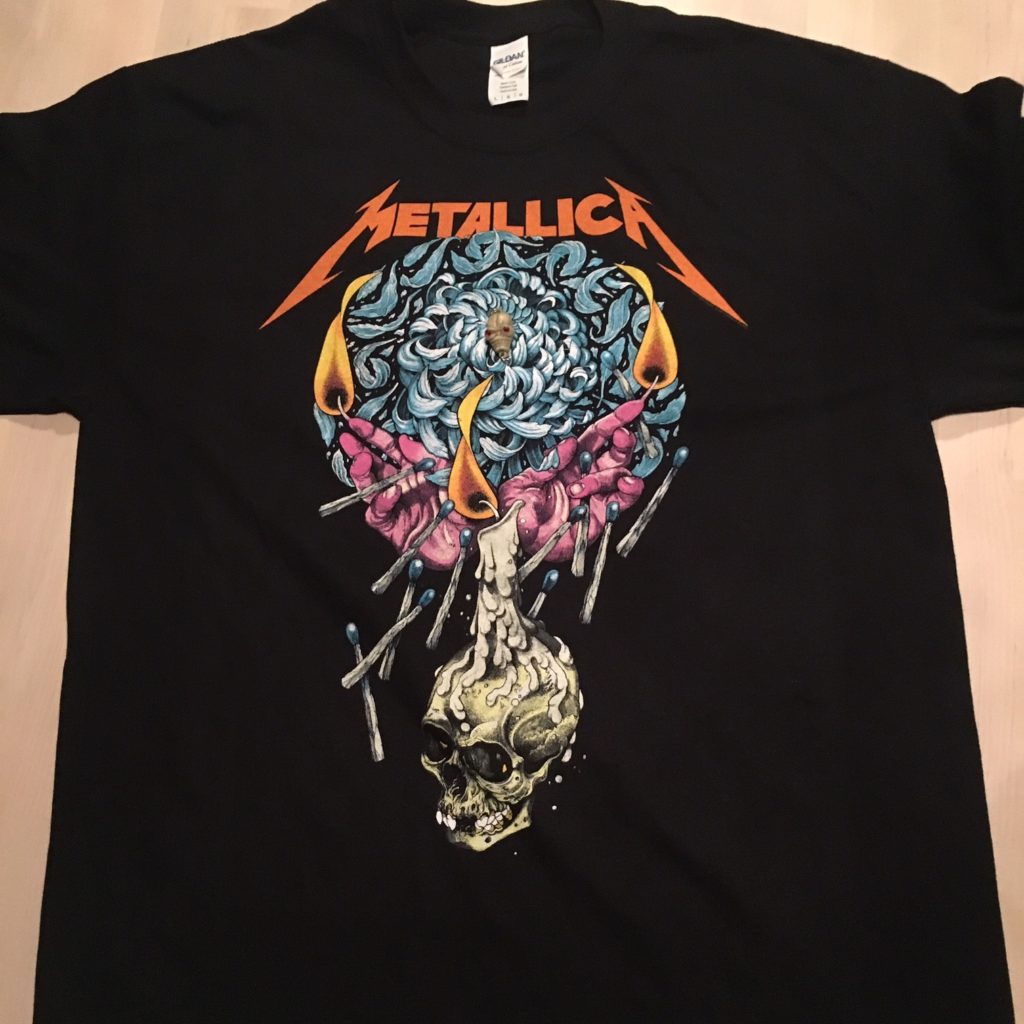 Moving away from metal a bit, let's jump into a new round of Bonus Jams. Here's a list of the songs I've been blasting out of the Camry the past week or so, in no particular order. That NAO album is still completely crushing everything. No Frank Ocean on here because I refuse to buy Apple Music just to listen to it.
NAO – "Happy"
NAO – "Bad Blood"
DJ Khaled – "Holy Key" ft. Kendrick Lamar, Big Sean, & Betty Wright
Leikeli47 – "F*ck The Summer Up"
Trim – "Man Like Me"
Hoku Aki – "Champion" (prod. Prophis)
Air Credits – "Passport"
I'll leave you with a handful of Baby Bonus Pics before I call it. The Grandmas took Penny, Lou, and Cam to the zoo last week and from the looks of things they had a blast. Here's the kiddos riding a fake giraffe. Please note the new insane face Penny has begun to make when asked to smile for the camera. She really thinks this is what smiling looks like. It infuriates me to no end.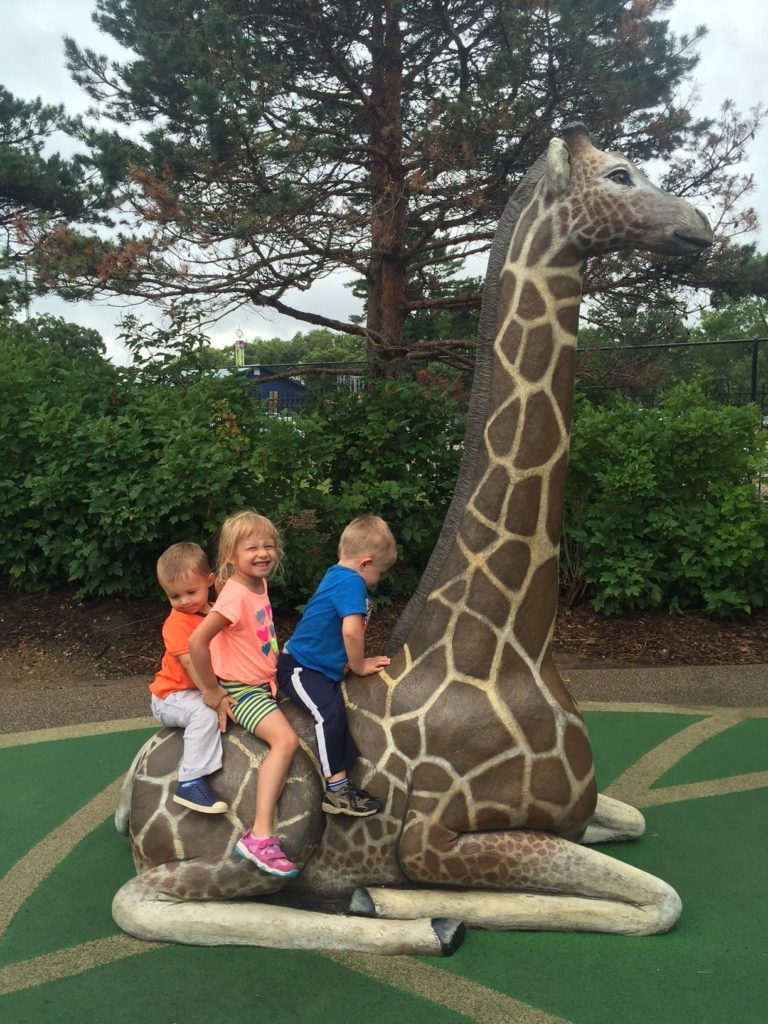 P, Lou, and Grandma Rosemary in a tiny train car. I'm getting claustrophobic just looking at this.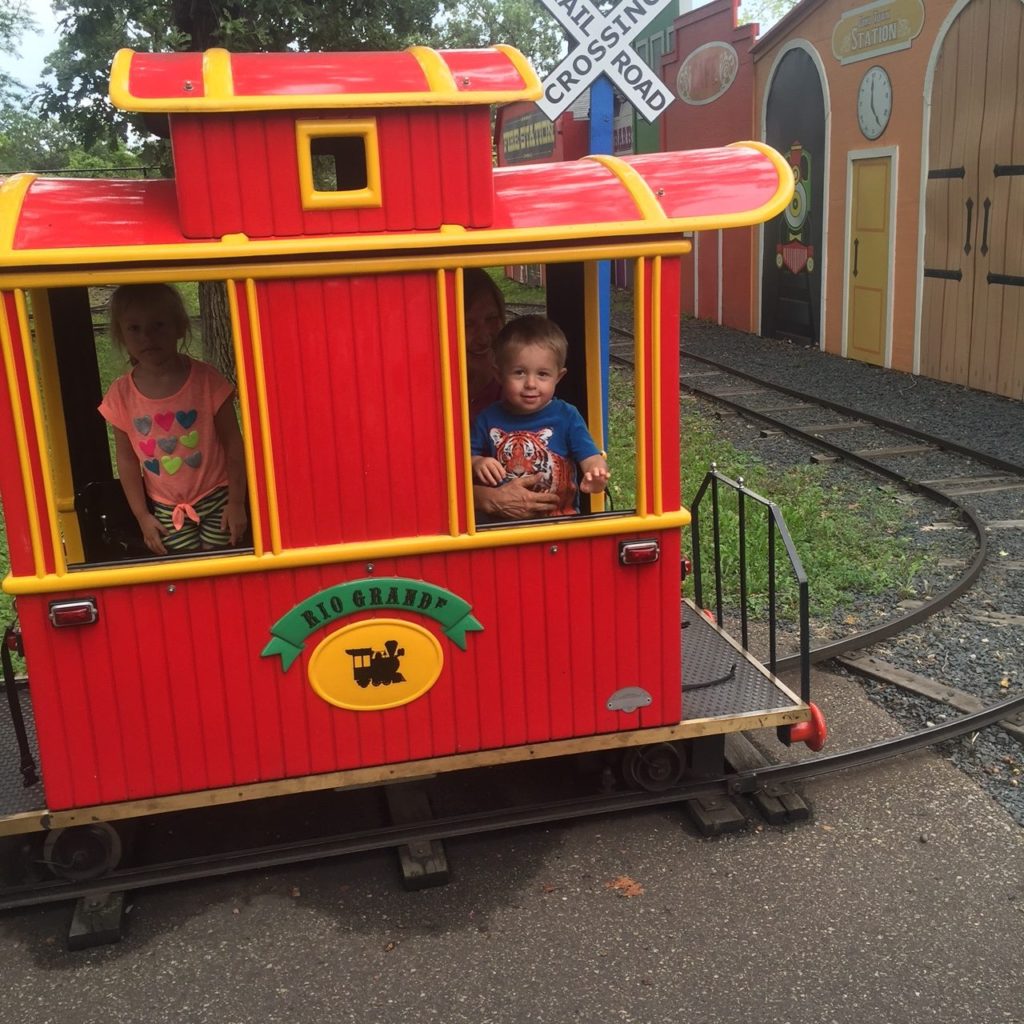 Here's Penny moments after having a pink flamingo painted over her eyeball. No idea how she sat through someone doing this to her. Again, please note the "smile." Messed up.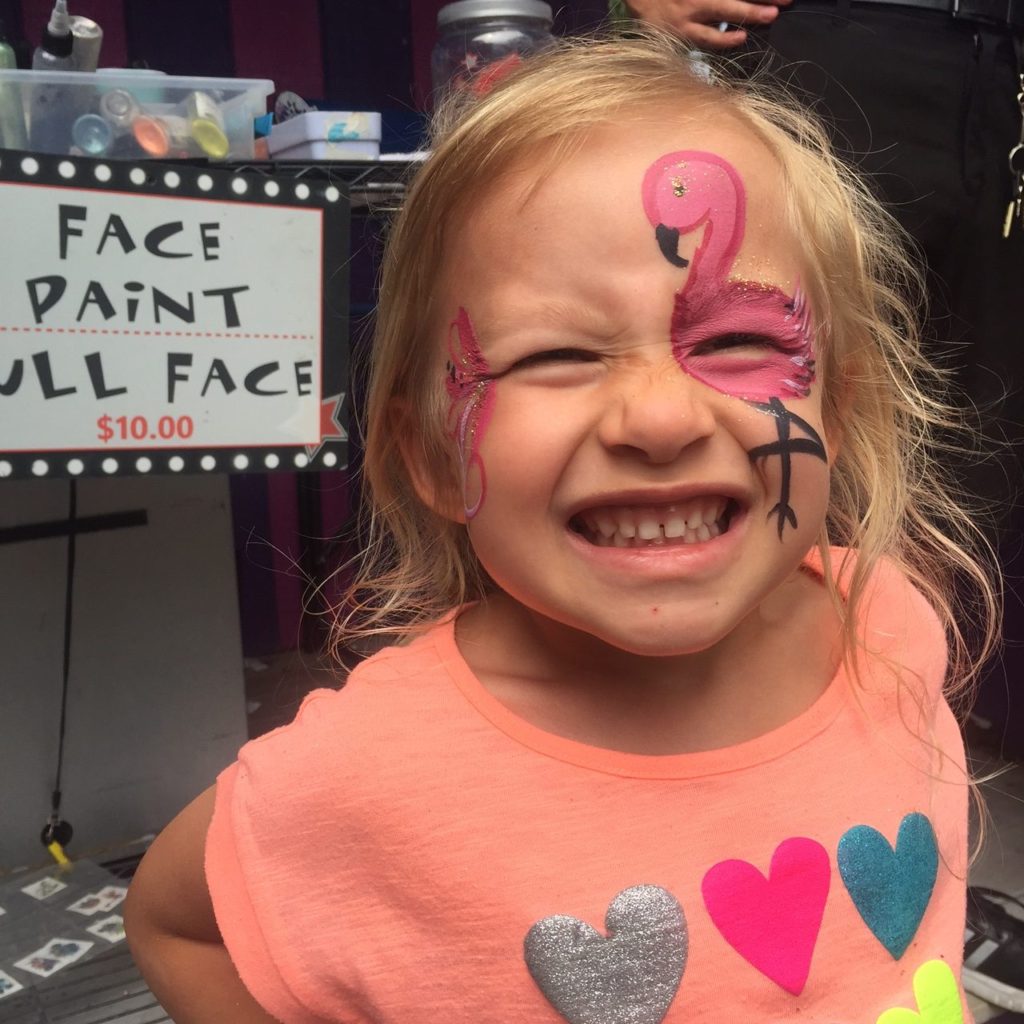 Now for some mandatory playing-in-the-sand-at-the-park pics. Pretty sure this might constitute about half of these kids' existence at this point.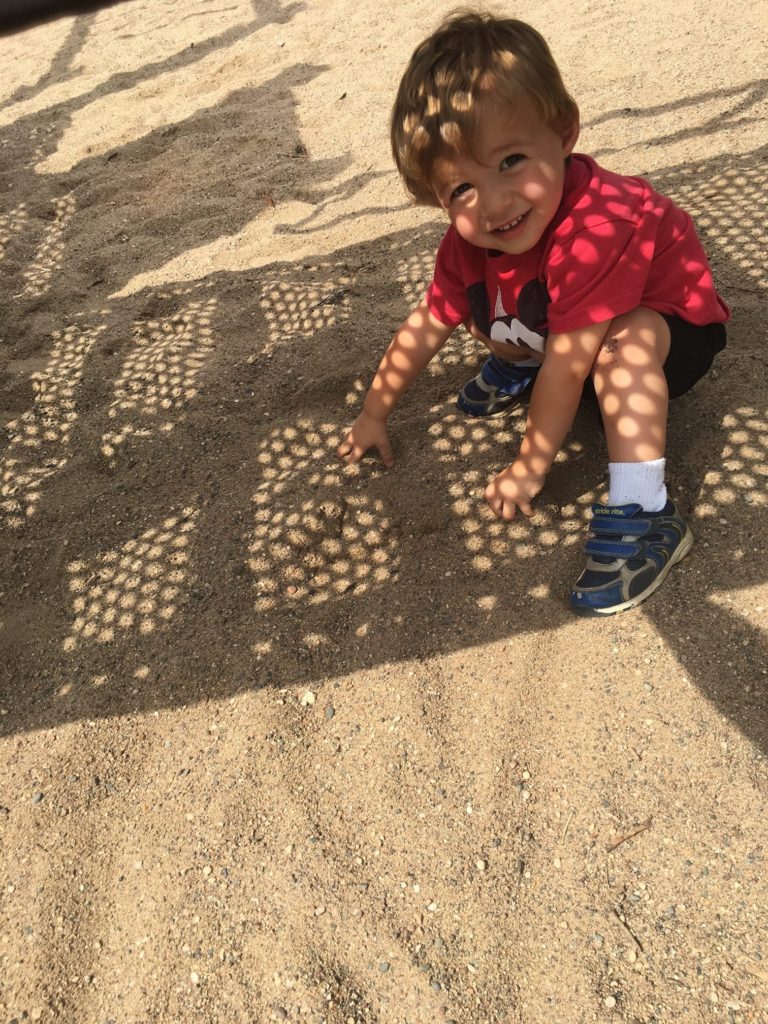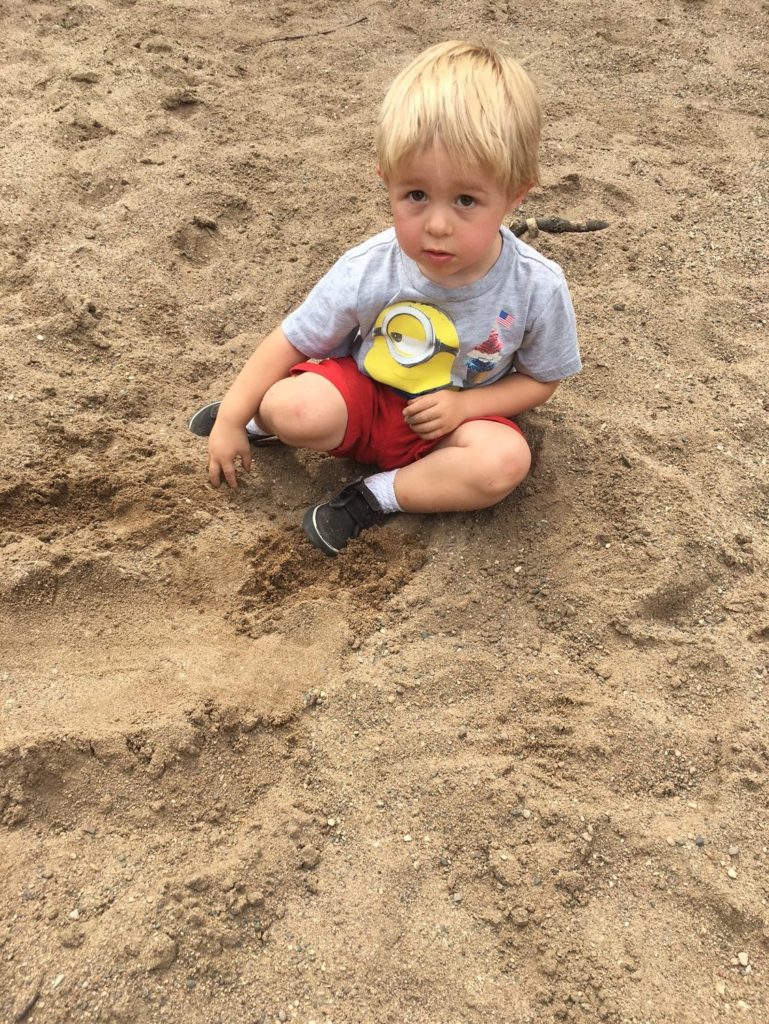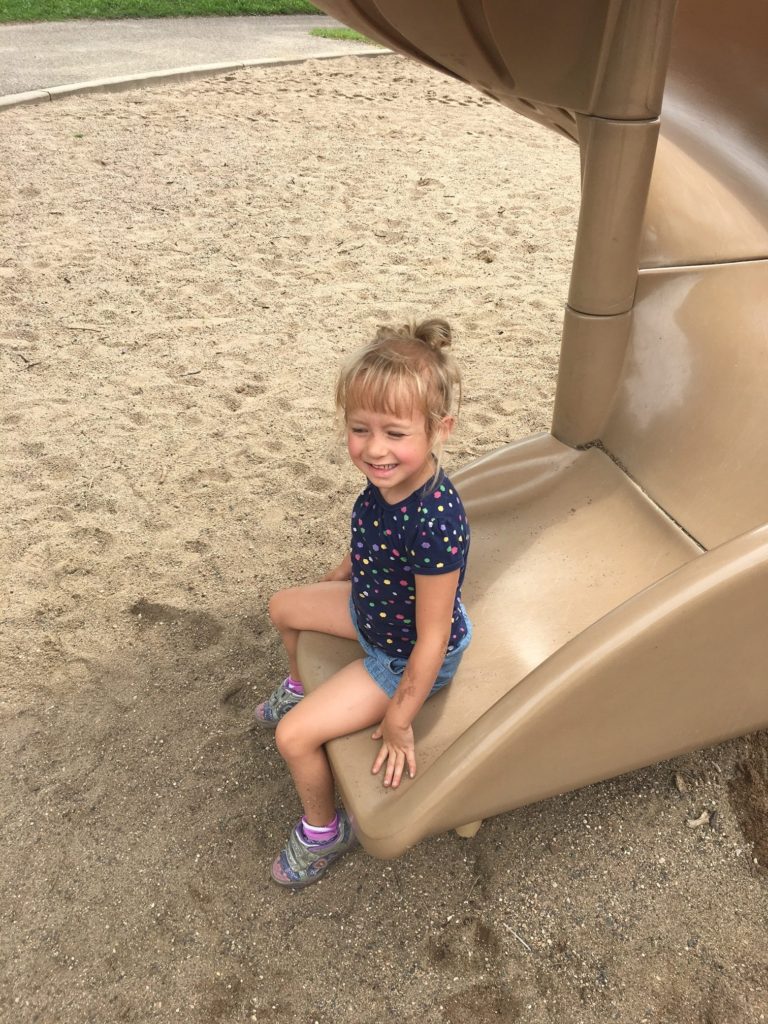 C'MON!!! You are seriously kidding me with that weird smile. I hope you all have an awesome week soaking up the final rays of summer. I'm headed to NYC today through the weekend but I'll definitely see you back here next Tuesday for a big Doomtree 2016 Takeover update!
— Beak
Twitter: @_LAZERBEAK_
Instagram: @lazerbeak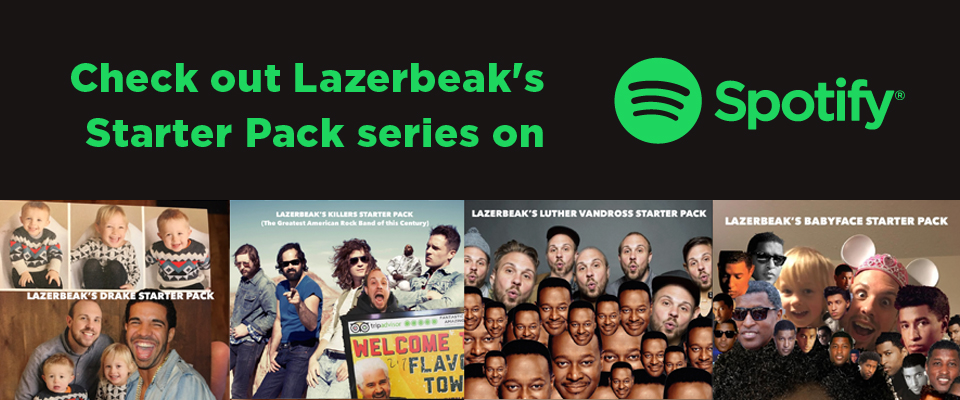 SUPPORT THIS BLOG LYFE. TUESDAYS WITH LAZERBEAK SHIRTS AND POSTERS AVAILABLE NOW!!!