Hey there! Welcome back to another edition of Tuesdays With Lazerbeak. This week marks the last week that you can pre-order Rhymesayers' 10-year anniversary vinyl reissue of P.O.S' now classic sophomore album Audition. Only 1,000 of these blood-spattered clear and red LPs will ever be made, and once they're gone, they're gone for good. Check out the LP and all the new Audition lyric t-shirt options over at Fifth Element right HERE.
This morning Stef sat down with the good people over at City Pages and reminisced over the time period that he made Audition. He also gave a track-by-track breakdown and divulged a bunch of behind-the-scenes details of what went into putting all of these songs together. Check that out right HERE and then listen to this unreleased Audition track below that is being included on the reissue of the album for the first time ever.
P.O.S – "Infatuation With A Ghost" (produced by Lazerbeak)
And while we're on the topic of Stef, here's a random picture of him hanging out with Wayne Coyne of The Flaming Lips a few weeks ago at Middle Waves Festival. Best budz. Those guys are the best.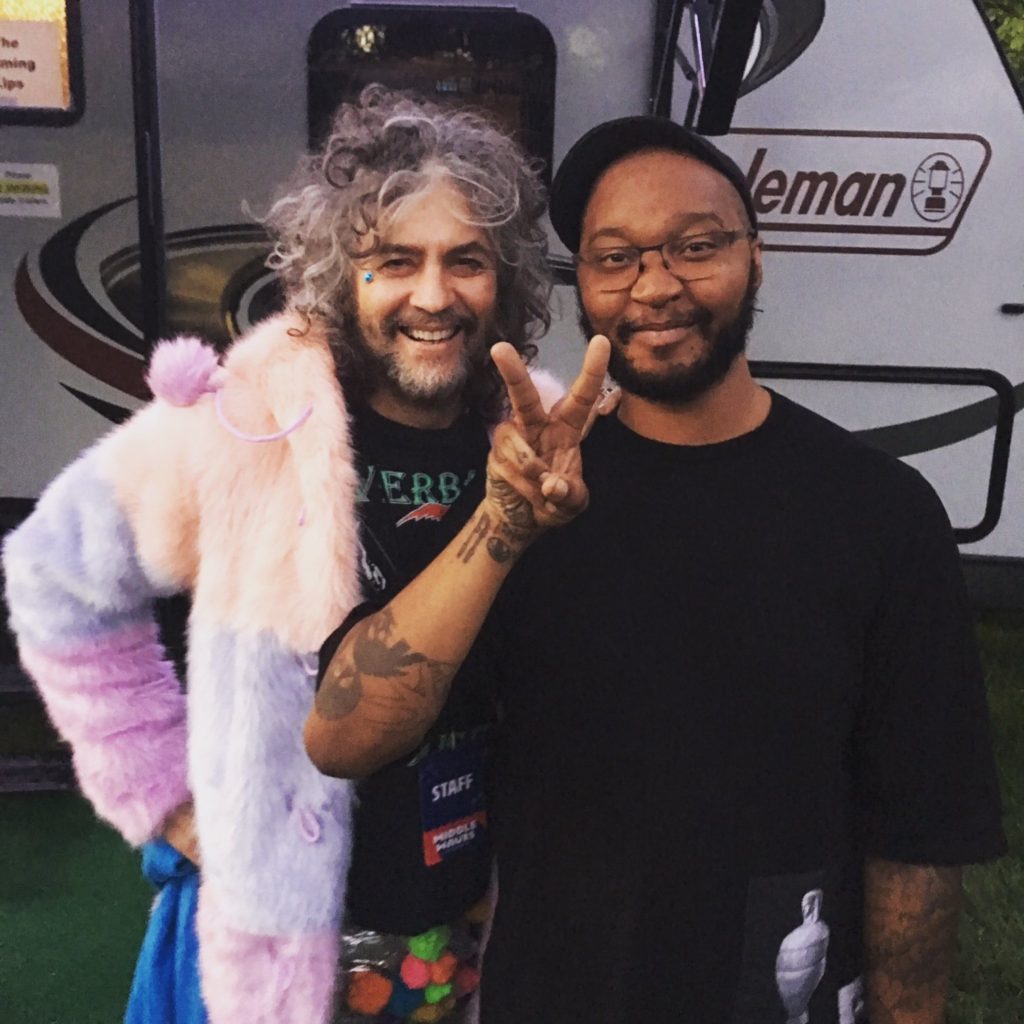 Speaking of awesome pre-orders (SEGUE BABY!!!), don't forget that Sims has his brand new monster full-length More Than Ever dropping this November 4th on Doomtree Records. Check out the insanely bonkers new video for lead single "OneHundred" below, directed by two actual cats named Otis N. Stanley. You really can't make this stuff up, folks. Peep it and then pass it around to all of your internet friends. Doooooooit!
Sims – "OneHundred" (produced by Lazerbeak)
Sims will be hitting the road this Fall with Air Credits, the supergroup comprised of mash-up legends The Hood Internet and rappin'-ass rapper ShowYouSuck, and they're coming to a town near you. Check out all the dates and cities below and grab your tickets right HERE. These shows are 100% not to be missed.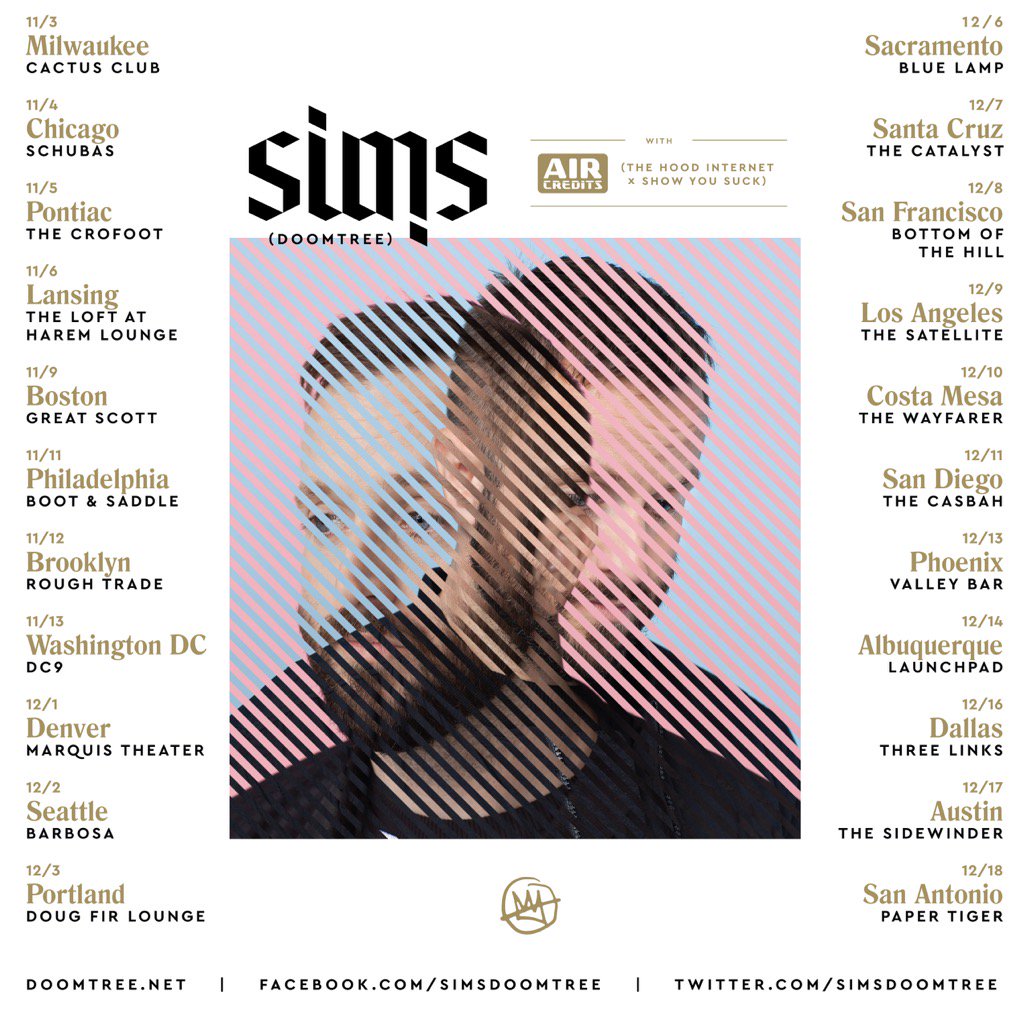 And don't forget about the completely nutz More Than Ever Pre-Order that we've got going on over at the Doomtree Webstore. You can snag Standard, Deluxe, and Collector's Edition packages in both CD and LP, and every single pre-orderer will be entered into the More Than Ever Drawing, which could win you a flight and backstage passes to any Sims show you'd like, a Sims Box Set Discography, a personalized voicemail, or a theme song written by Sims himself. SO. CRAZY. Check out all the details below and grab your pre-order right HERE.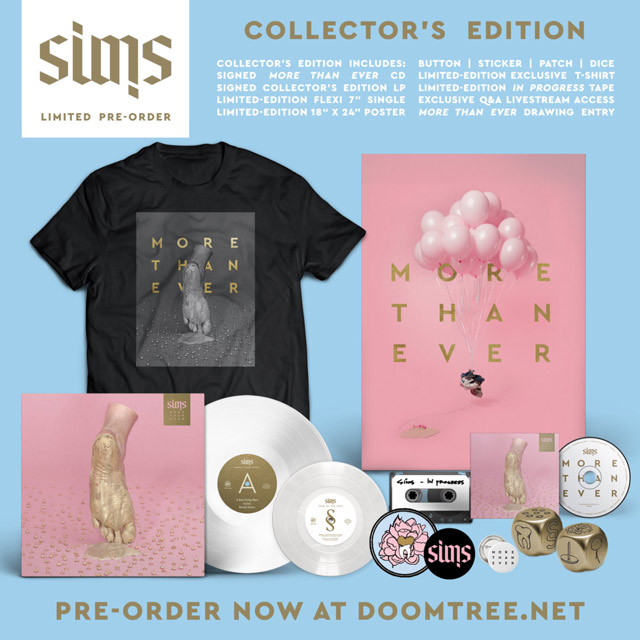 That about covers all of the Doomtree-related news this week, so let's jump into a few awesome Bonus Jams that I've been bumping a ton lately. I'll start things off with a brand new track from Nx Worries, the ultimate tag team of producer Knxwledge and vocalist Anderson .PAAK. I've been telling everybody within a million mile radius that Anderson's solo album Malibu is by far my favorite record of 2016, so I'm insanely pumped to hear more from this project. They're dropping a full-length on Stones Throw next month and I can't wait to hear it. Check out lead single "Lyk Dis" below.
Nx Worries – "Lyk Dis"
And speaking of Anderson .PAAK, shouts to Joshua Brand for putting me onto the NPR Tiny Desk Concert he recently did a few months back with his band The Free Nationals. This is a much watch. Every single one of these players are absolute killers.
Anderson .PAAK and the Free Nationals – Tiny Desk NPR Concert
The good people at Nooks and Crannies just dropped a super high production value video of Poliça rehearsing for their big show at the Sydney Opera House earlier this year. Check out "Summer Please" below. Love this song and these sweet vizualz.
Poliça – Live Inside the Sydney Opera House
Danny Brown is gearing up to drop his highly-anticipated next album, and he's been dropping a bunch of teasers throughout the lead up process. This "Really Doe" track is a definite standout to me, mainly for the fire verses from Kendrick and Earl. BARS.
Danny Brown – "Really Doe" ft. Kendrick Lamar, Ab-Soul, Earl Sweatshirt
Our friend Nomi is back with a brand new song and video from his group Power Struggle. Check out the vid for "The Healing" below, shot entirely in Dumaguete City, Phillipines. This MIC Kills Fascists is out soon.
Power Struggle – "The Healing"
BOOM. That does it for this week's Bonus Jams. I'll leave you with a few Baby Bonus Pics before calling a day. The TWINZ have been getting quite a workout lately at the community gym when Penny goes off to school. Here they are with their best friend Baby Wes taking a quick water break.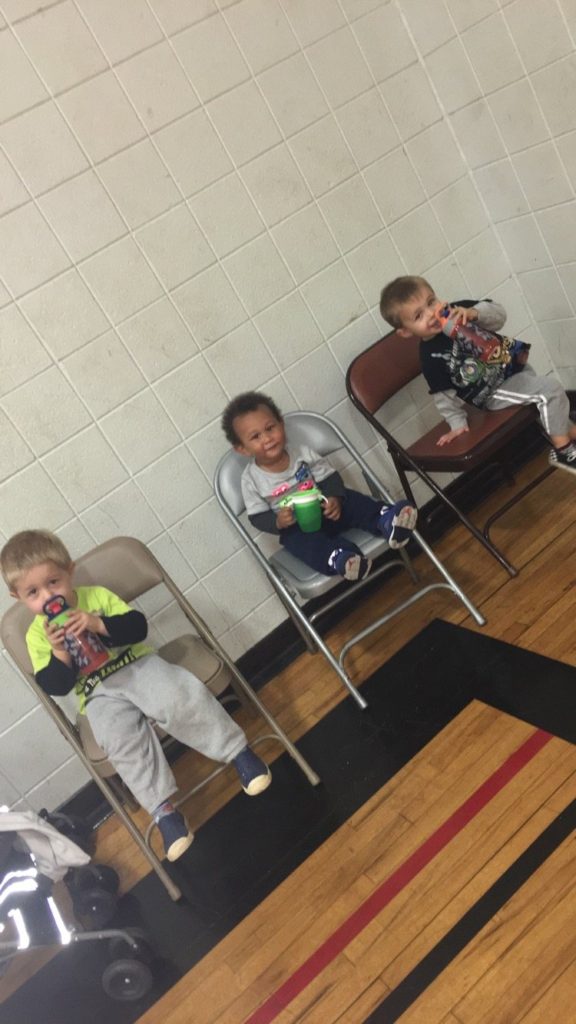 And here's Crab Man Cam trying out some extremely unconventional b-ball moves. Not sure if this is traveling or if some sort of Euro League defense mechanism. Gonna have to get Adam Silver on the phone stat.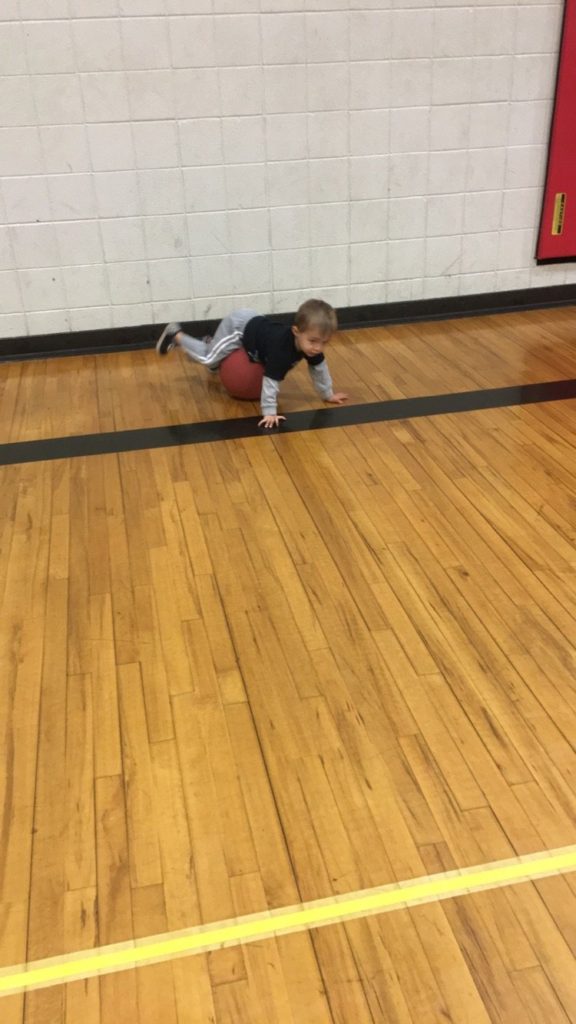 Here's Laid Back Lou abandoning the game all together in order to ride a toy train in circles around the court. TREND SETTER.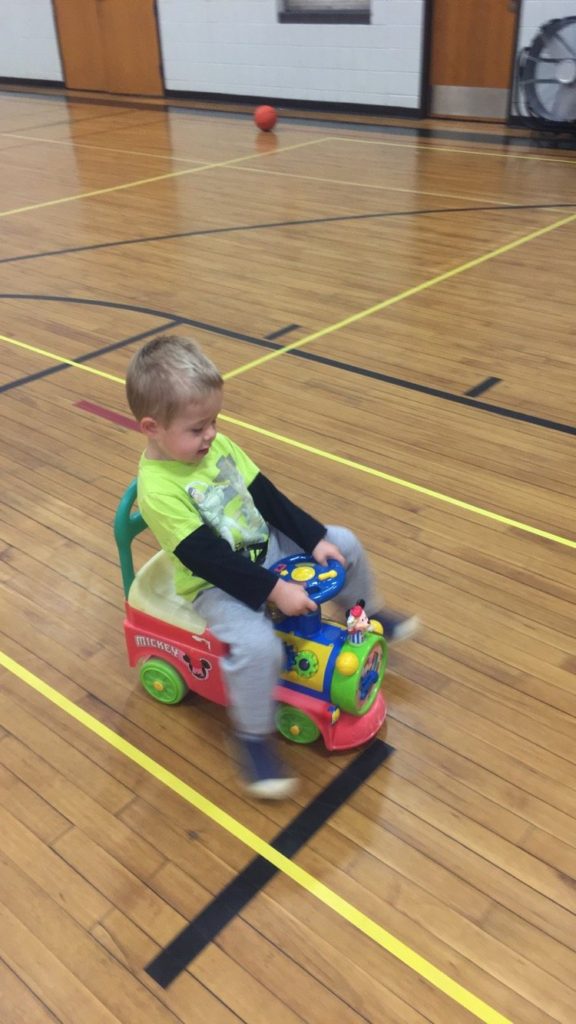 And one more of Cam repping for all the Groovy Girls out there. Shouts to First Ave!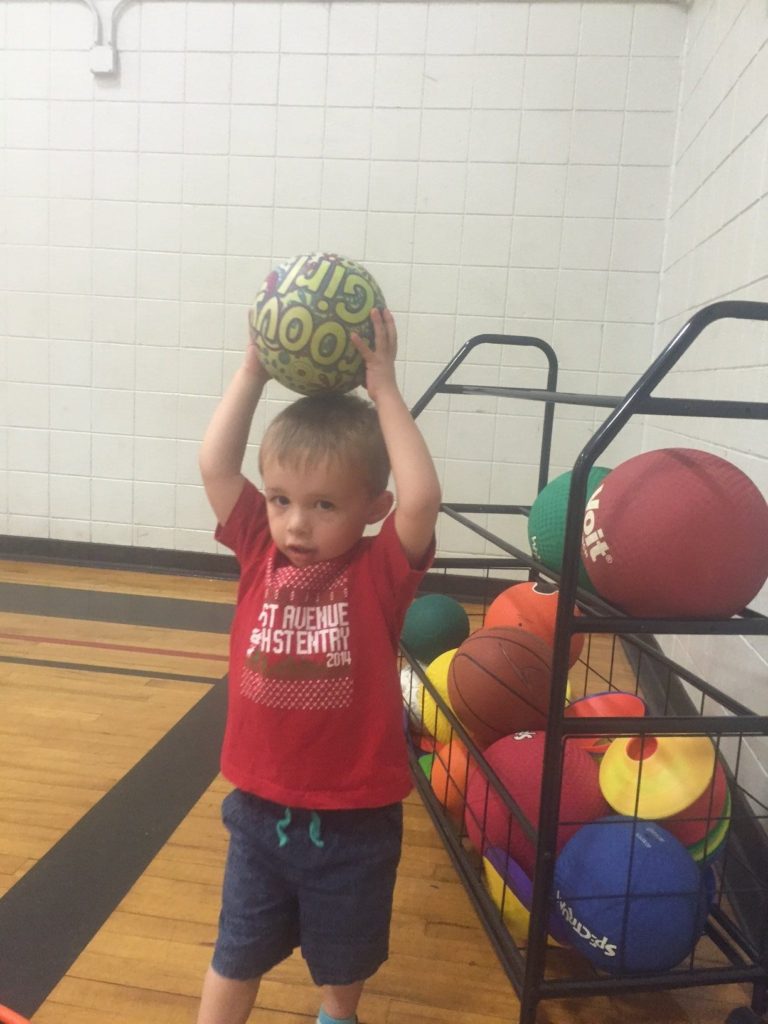 Here's a good one of Lou and Penny riding some sort of tricked out two-seater flying bald eagle motorcycle at the neighborhood fair the other week. V cool look.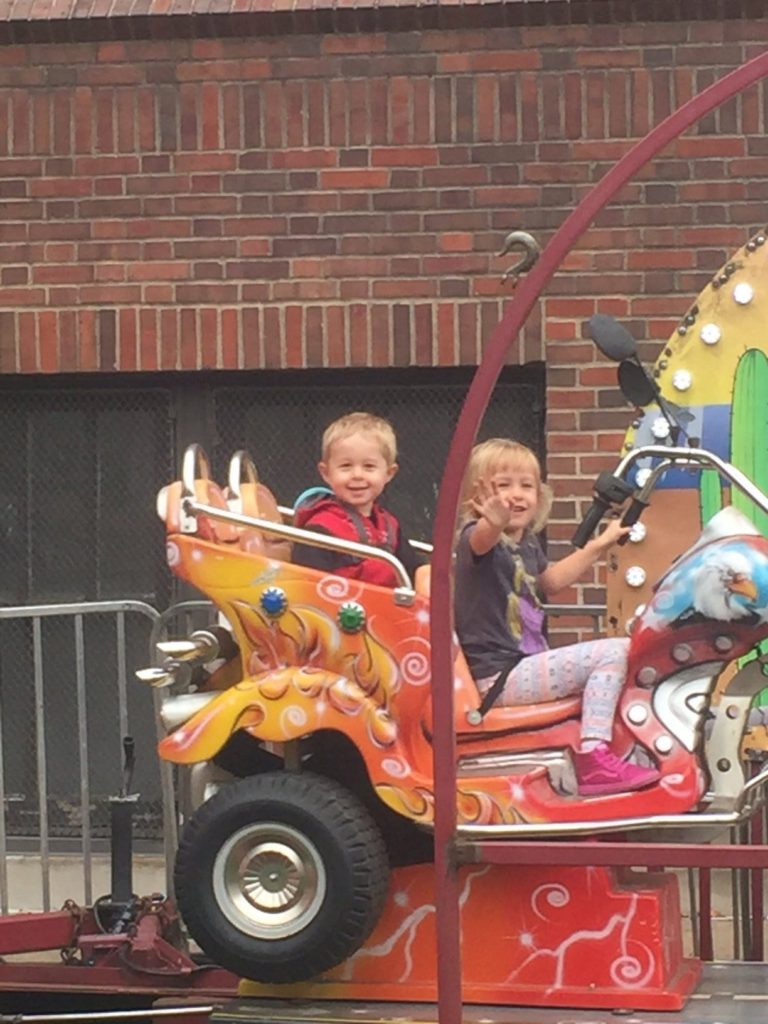 We've been getting in serious shape over at the Mader Household this past month. Here's all three kids working on their morning stretches. Great form.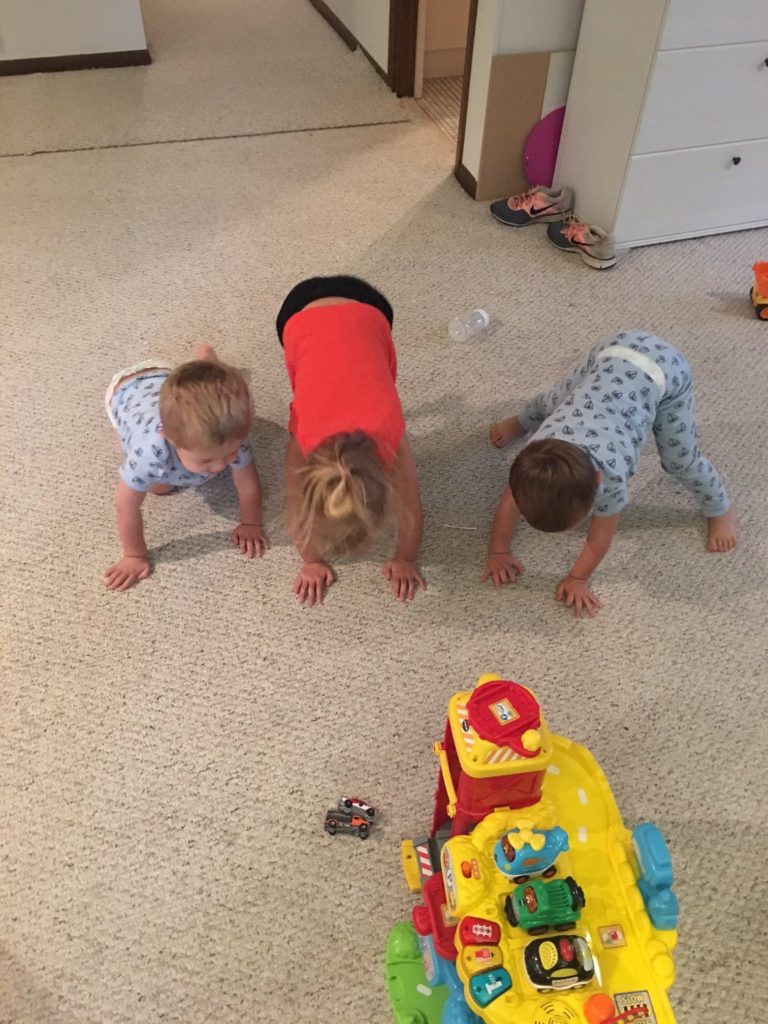 And here's Penny rocking Daddy's highly cool sweatband and getting her reps in on the new elliptical machine. Not sure how any person can smile that big while up on that thing.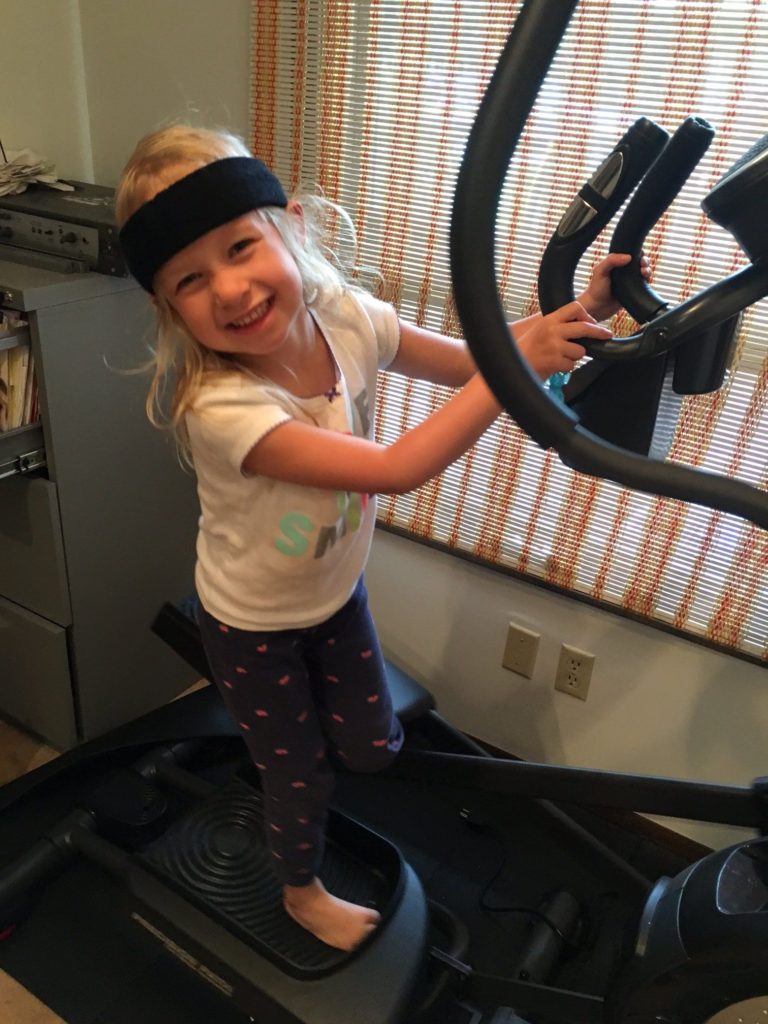 One last shot of Penny and her best friend Aniyah. They hadn't seen each other in about a month since school started but we reunited them at long last over the weekend and they picked up right where they left off. Shouts to the Burger King marketing department for joining forces with Cheetos and creating this sweet new take on the kid's crown hat. #YearOfTheEndorsementDealForever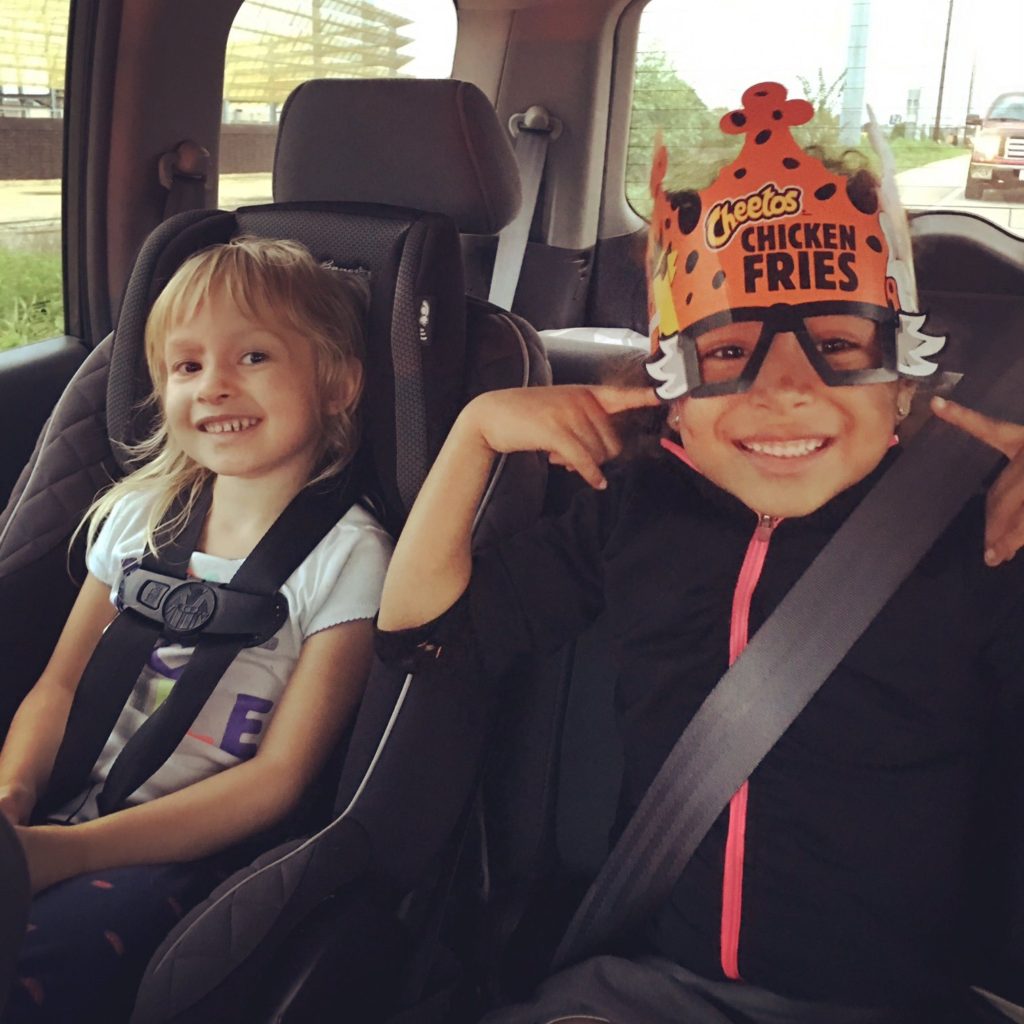 Alright, that about does it for this post. I hope you all have a wonderful week fully adjusting to the cooler weather. I'm headed on an epic trip to Las Vegas this weekend to watch The Killers (greatest rock band of this century) play back-to-back 10-year anniversary shows of their legendary Sam's Town album IN THE ACTUAL SAM'S TOWN CASINO IT WAS WRITTEN ABOUT!!!! I cannot tell you how extremely PUMPED UP I am about this situation. Expect a full report next week when I get back home. See you next Tuesday!
— Beak
Twitter: @_LAZERBEAK_
Instagram: @lazerbeak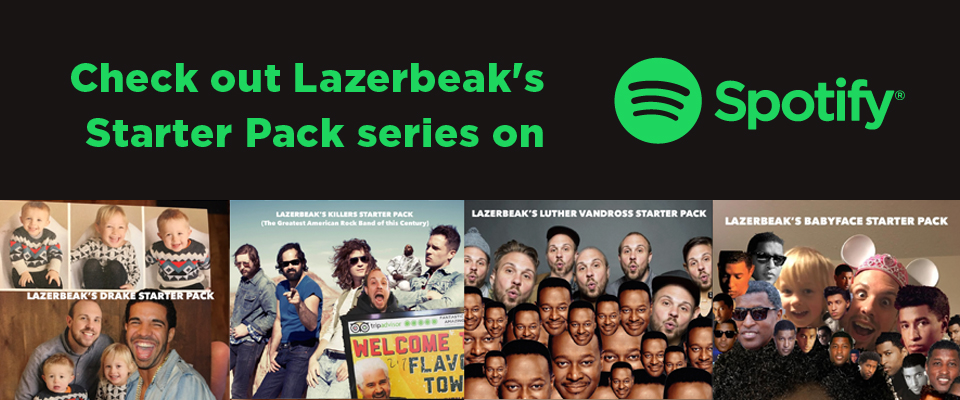 SUPPORT THIS BLOG LYFE. TUESDAYS WITH LAZERBEAK SHIRTS AND POSTERS AVAILABLE NOW!!!