Heyyyyooooooo! Welcome back to another action-packed edition of Tuesdays With Lazerbeak. Oh man, do we have some gigantic P.O.S news for you today. Let's kick things off with a brand new song! Check out "Woof" below. More fire raps from P.O.S with a crushing beat from our friend BJ Burton (Bon Iver, Francis and The Lights). The Doomtree 2016 Takeover continues!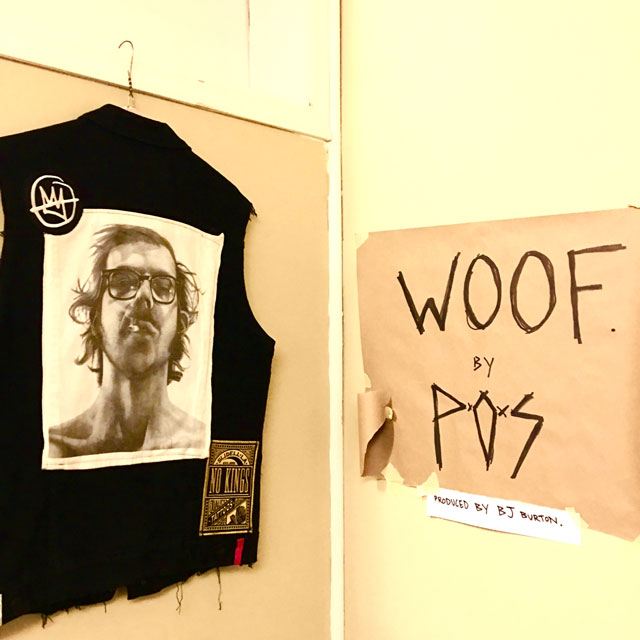 SO GOOD. "Woof" comes out in conjunction with the amazing news that P.O.S will be hitting the road in early 2017 for his first solo headlining tour in over FOUR YEARS. Check out all the dates and cities below. Tickets will officially go on sale to the public this Friday, October 7th, but we joined forces with Spotify to run a special early bird pre-sale offer right HERE. You'll even get a free download of "Woof" when you purchase tickets. Just enter the password "Hotdog" between now and 10/6 to be make sure you get in. !!!!!!!!!!!!!!!!!!!!!!!!!!!!!!!!!!!!!!!!!!!!!!!!!!!!!!!!!!!!!!!!!!!!!!!!!!!!!!!!!!!!!!!!!!!!!!!!!!!!!!!!!!!!!!!!!!!!!!!!!!!!!!!!!!!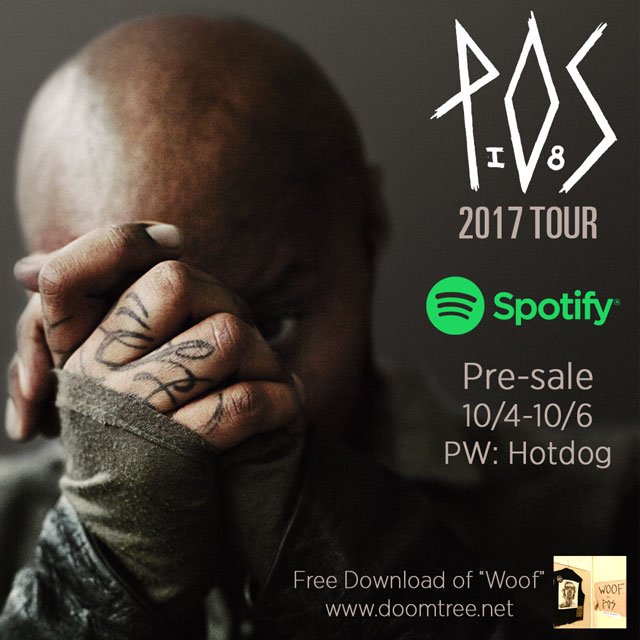 While we're on the subject, let's not forget the excellent three previous singles that Stef has dropped this year on Doomtree (not to mention the unreleased deep cut from the Audition re-release on Rhymesayers). "Woof" marks his fourth new one-off track of 2016 and continues to build anticipation as he knocks out songs for his next studio project. Check them all out below and GET. PUMPED.
P.O.S – "sleepdrone/superposition" ft. Kathleen Hanna, Allan Kingdom, Astronautalis, Lizzo, Hard_R, Lydia Liza, Nicholas L. Perez, and Eric Mayson
P.O.S – "Wave" ft. Moncelas Boston and Sophia Eris (produced by BJ Burton)
P.O.S – "Wearing A Bear" (produced by Lazerbeak)
P.O.S – "Infatuation With A Ghost" (produced by Lazerbeak)
P.O.S – "Woof" (produced by BJ Burton)
Maaaaaaaaan, so many ultimate jams. Speaking of ultimate jams (SEGUE STREAK ETERNAL) our good friends Sean Anonymous & DJ Name just released a new project last week and the lead-off single features a brand new ridiculous verse from Sims. Check out "Clock In" below and grab Sean and Name's entire 2:44am EP right HERE.
Sean Anonymous & DJ Name – "Clock In" featuring Sims
And don't forget about Sims' More Than Ever Tour and Pre-Order going on right now. Check out all the info by clicking the images below.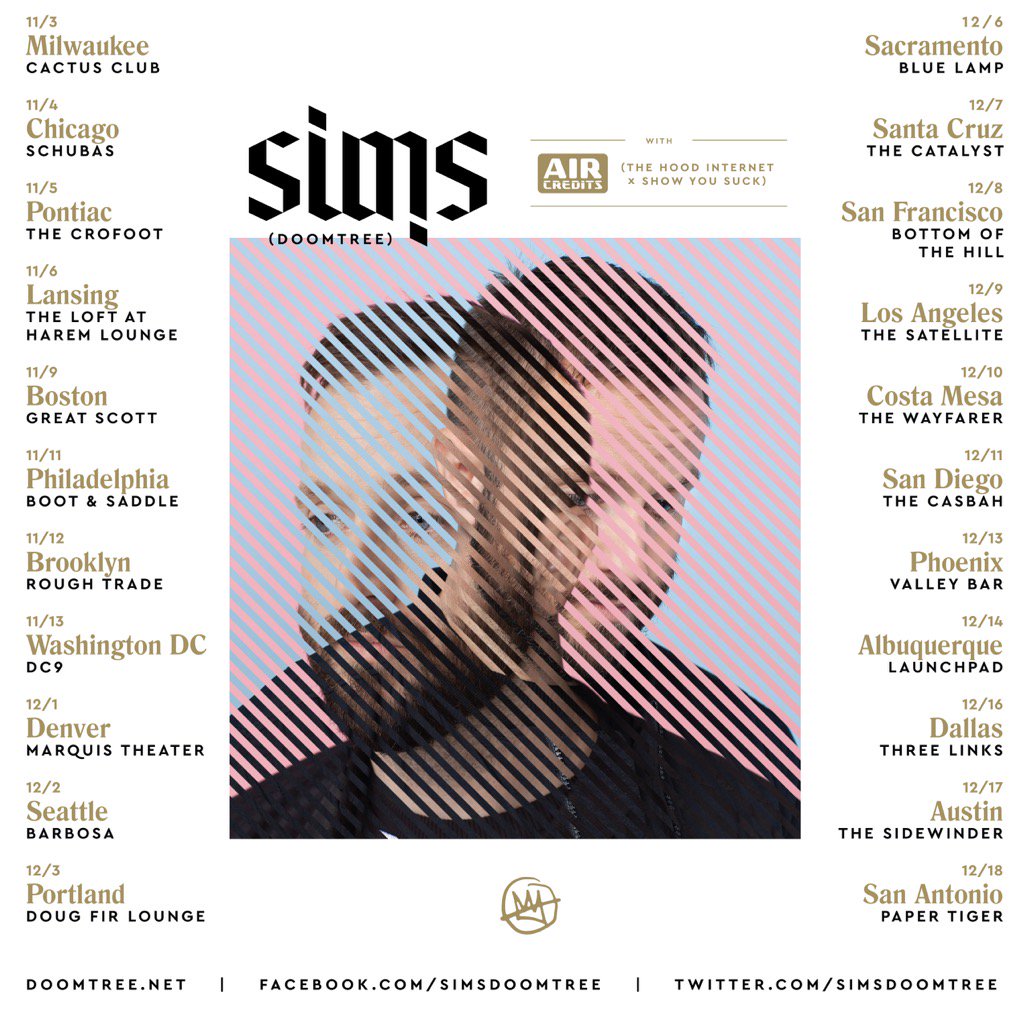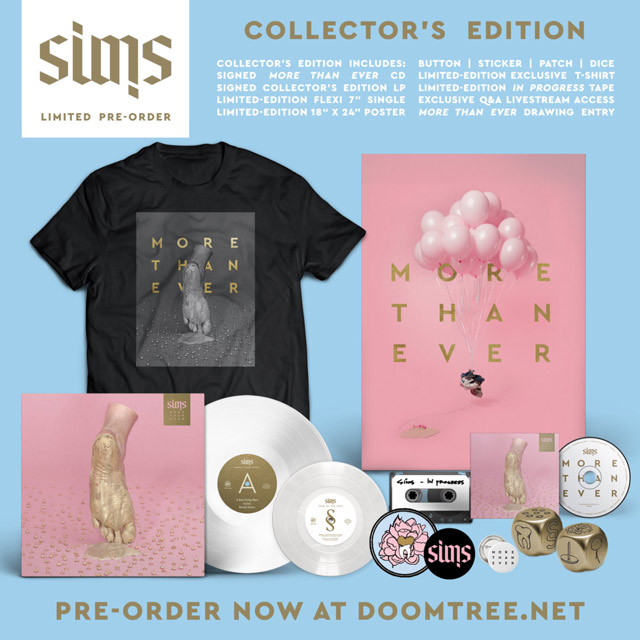 OK! That's about all the big time news I can handle for this week. I'm still playing serious catchup after an insane Las Vegas weekend with The Killers and a truly triumphant Monday Night Football experience with the 4-0 Minnesota Vikings, so I'll save the Bonus Jams, Baby Bonus Pics, and Vegas recap for the next post. I hope you all have a wonderful week. Bump this new "Woof" song as loud as you can, go pick up those pre-sale P.O.S tickets, and I'll see you back here next Tuesday for another round of TWL!
— Beak
Twitter: @_LAZERBEAK_
Instagram: @lazerbeak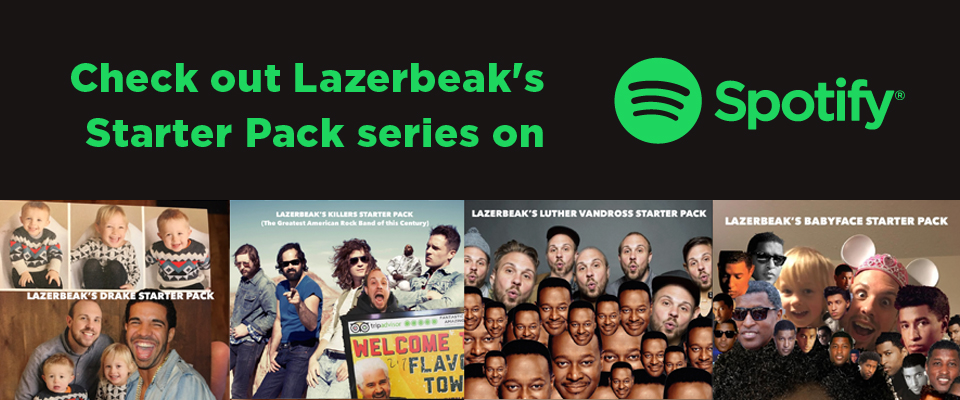 SUPPORT THIS BLOG LYFE. TUESDAYS WITH LAZERBEAK SHIRTS AND POSTERS AVAILABLE NOW!!!