Welcome back to an absolutely bursting-at-the-seams edition of Tuesdays With Lazerbeak! Let's kick things off with a brand new song. The good people over at All Things Go just world premiered "Brutal Dance," the third single off of Sims' upcoming album More Than Ever, which drops November 4th on Doomtree Records. Check out what Sims and All Things Go had to say about the song right HERE and then crank whatever system you've got at your disposal to 11 and bump the living hell out of "Brutal Dance." Shouts to ICETEP for absolutely crushing this beat. One of my fav songs from the album for sure.
Sims – "Brutal Dance" (produced by ICETEP)
We're less than two weeks away from releasing this bad boy into the world and all of the physical product has made its way safely to Doomtree HQ. I gotta say, I think this might be the most stunning and detailed album artwork we've put out to date – and that's seriously saying something. Check out this great hands-on unpacking video of the CD and LP by none other than promo video legend god Ander Other. Shouts to Justin over at Copycats Media for turning this project into a reality. For real, watch this. It turned out so good.
Hands On: More Than Ever – Unpacking Video
While we're at it, here's a quick picture of the More Than Ever-themed gold dice that you'll receive when you pre-order the Collector's Edition. I've never been more pumped about a pre-order extra in my life. Been carrying a few of these guys in pocket ever since they arrived last week. The best.
And speaking of the pre-order, here's Sims hard at work up at the office/merch-cave signing all of the Deluxe and Collector's Edition packages.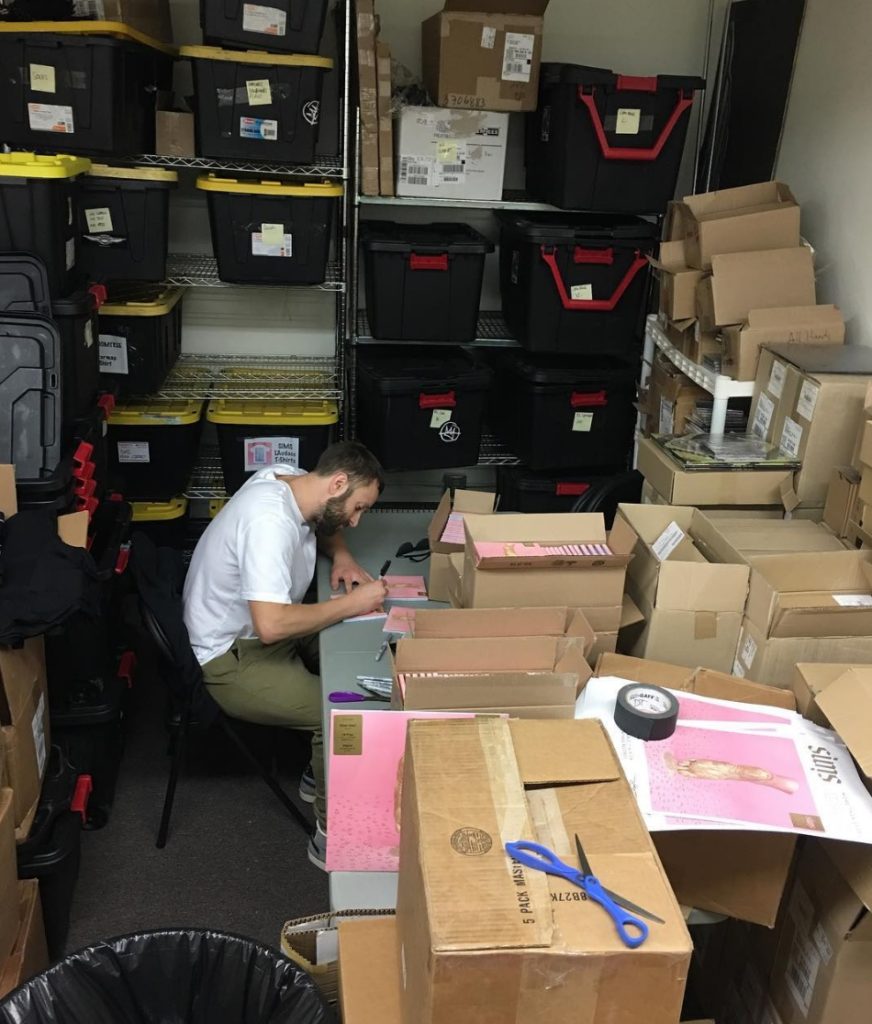 I've said it a lot in the past, and I'll continue to howl it at the moon, but pre-ordering an album from Doomtree is honestly the absolute best thing you can do to support our artists and keep our record label, collective, and arts community running. The sale of every Sims pre-order will go directly into funding the next project (in this case the new P.O.S album), and all the upfront costs associated with a big release. The money from Stef's pre-order will then go on to fund the next release, and so on and so forth in a beautiful and harmonious cycle. In exchange for supporting us directly we do our best to reward you with insanely awesome extras, exclusives, and limited-edition goods. It's the quintessential definition of a Win/Win and it's what keeps our little economy running and allows us to produce new music at such frequent rates without having to ask for loans, go into extreme debt, or be beholden to a bigger label or organization that might interfere with our vision of the music. I know you've heard this spiel time and time again, but with the increasing trends in the music industry shifting to fewer overall album sales, the small guys like us are finding an even harder time staying afloat. As much as I love making playlists on Spotify, I most certainly don't hold my breath that their monthly royalty checks will ever come close to being able to sustain us. Streaming makes for a great discovery tool, but not a viable way for an indie artist to earn a (very modest) living. So please, if you believe in what we're doing here and consider yourself a fan, supporter, peer, or TTBT alumni, pre-order More Than Ever directly from the us and let's keep this circle of life ongoing. Below are all the different options we've made available for every single budget range. Grab one from the Doomtree Webstore right HERE — or if you're strictly the digital type you can pick it up from Bandcamp (HERE) or iTunes (HERE). A tremendous thank you to every single one of you who has already picked up a copy or told a friend to check it out. We for real can't do this stuff without you. You are appreciated.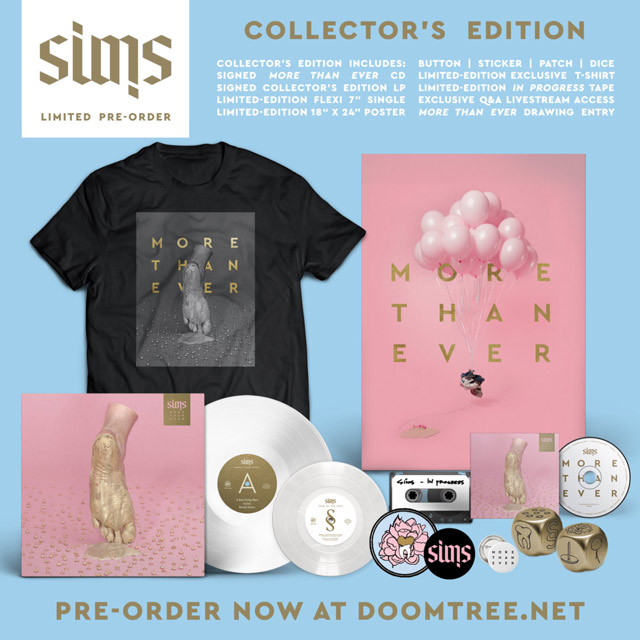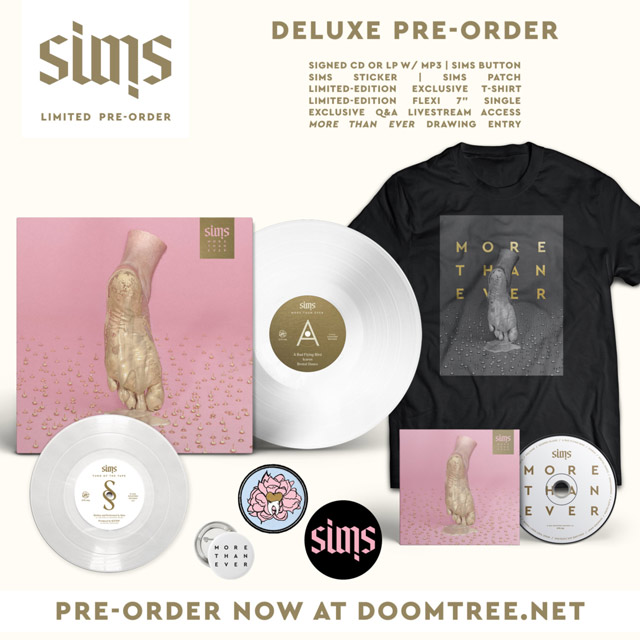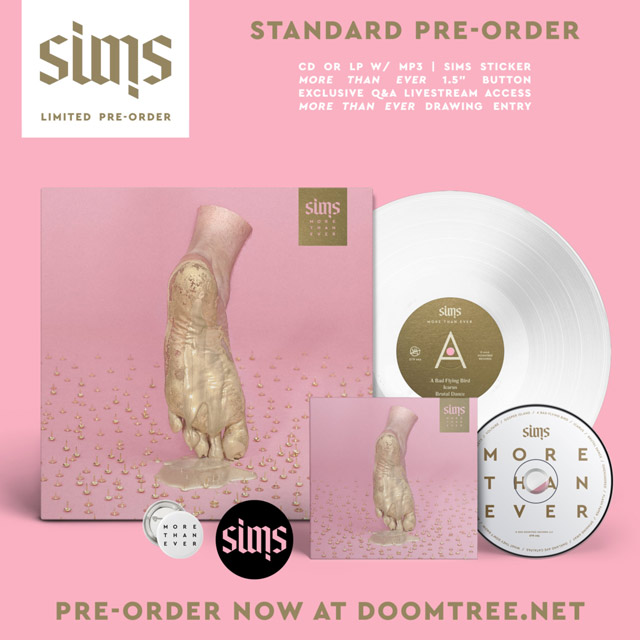 If that wasn't enough, don't forget that every single pre-order – no matter if it's Standard or Collector's – will be entered into the More Than Ever Drawing for a chance to win all sorts of crazy stuff like a plane ticket to see Sims anywhere on tour, a customized theme song or voicemail written by Sims himself, or crazy merch bundles. See below for yourself.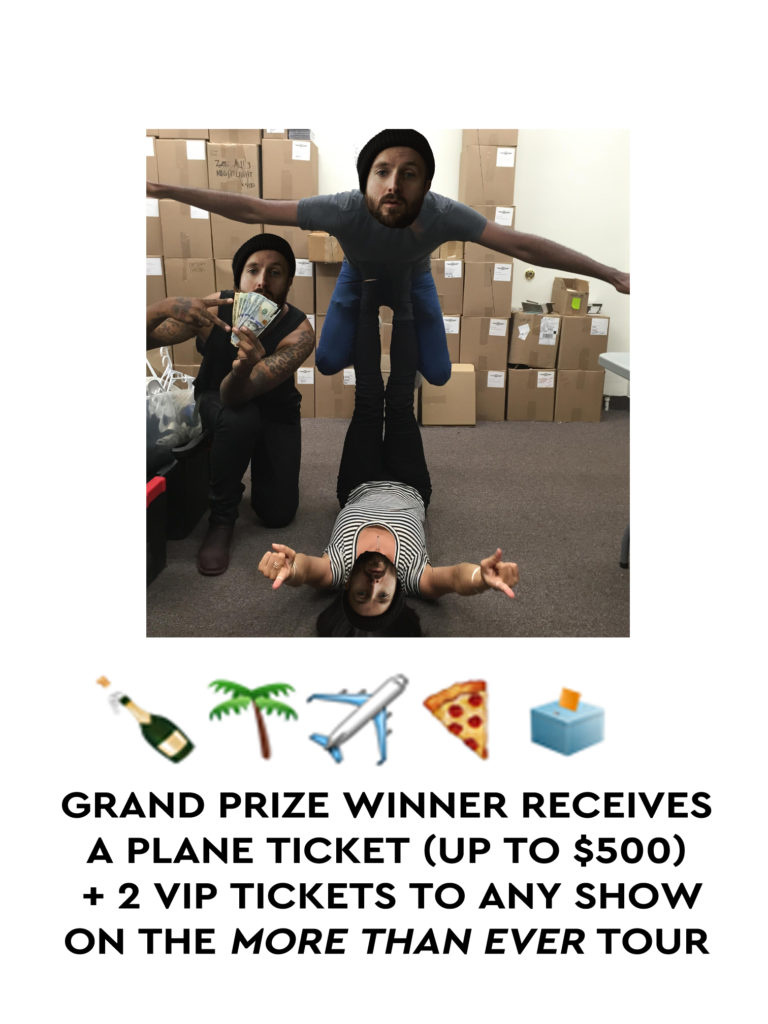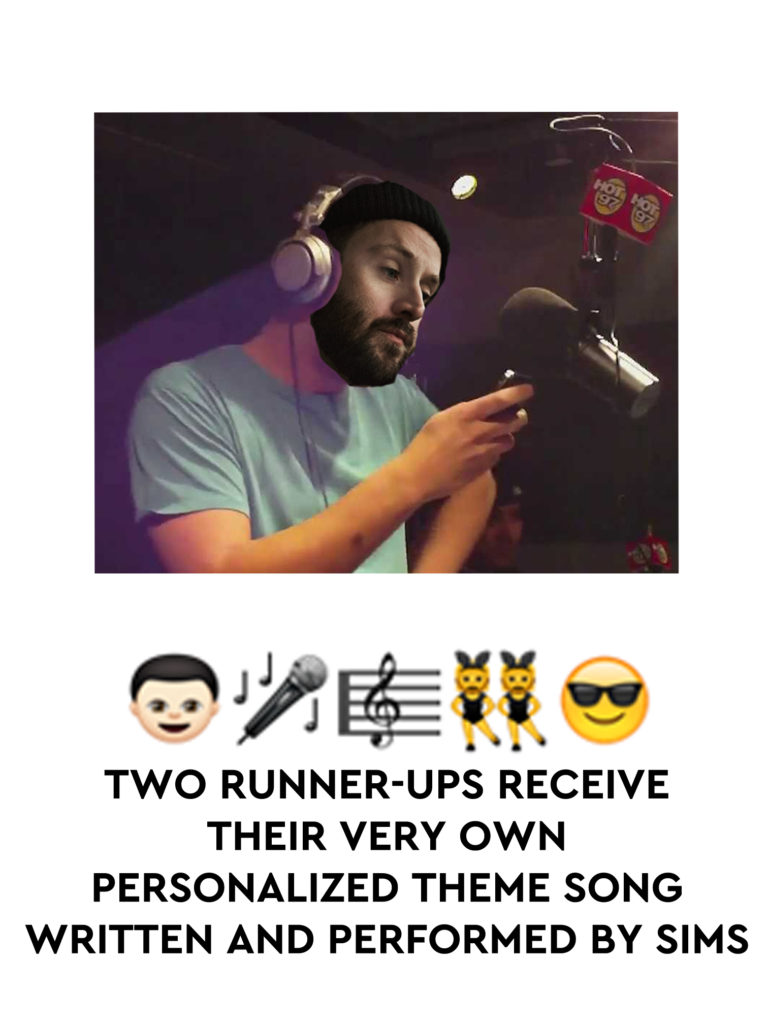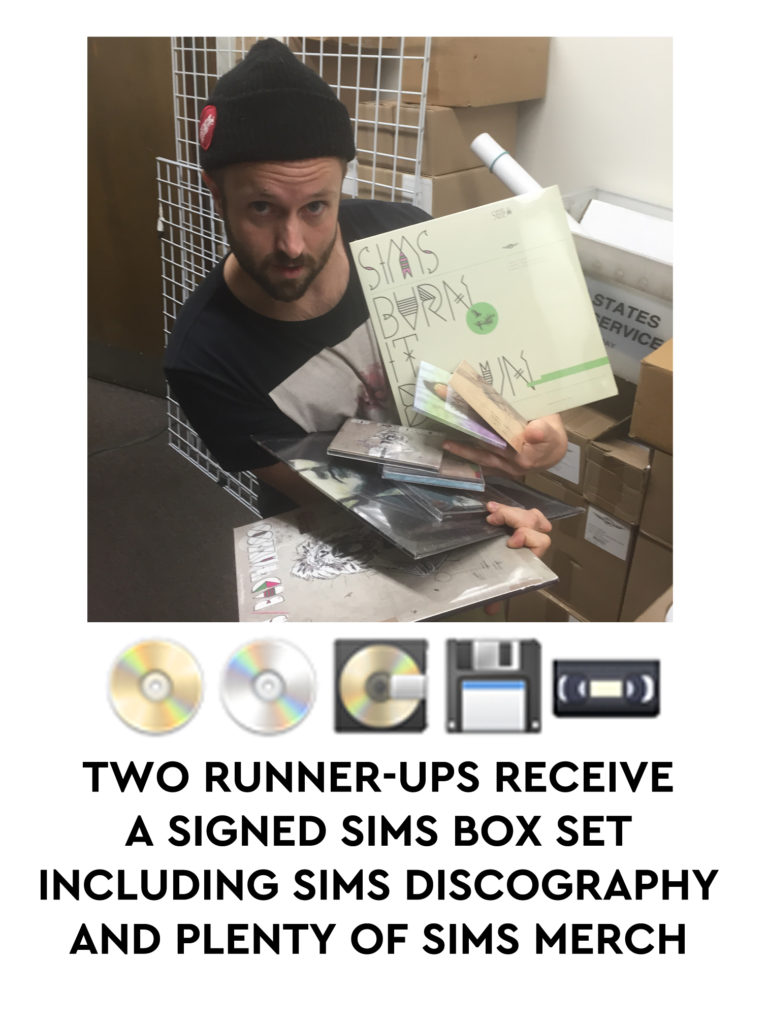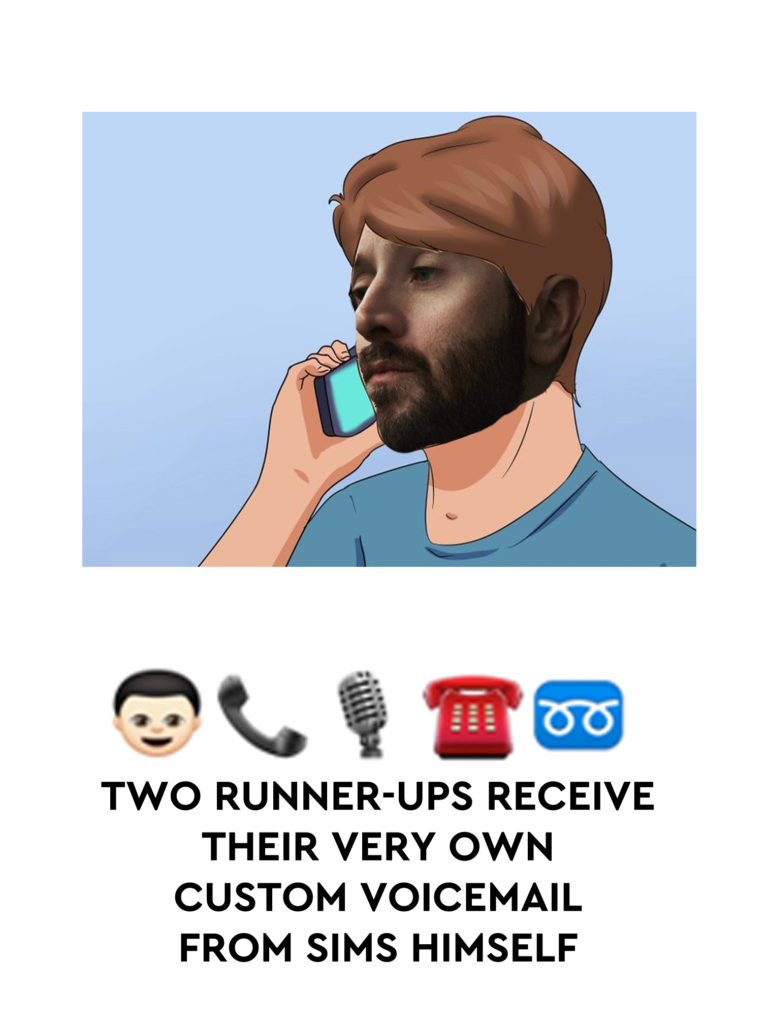 Switching gears just a little bit to reward you for enduring yet another pitch, check out this great ESPN podcast that Sims recently visited to talk about the new NBA season and the big spotlight shining on our young Wolves right now. So excited! Listen to the whole thing right HERE.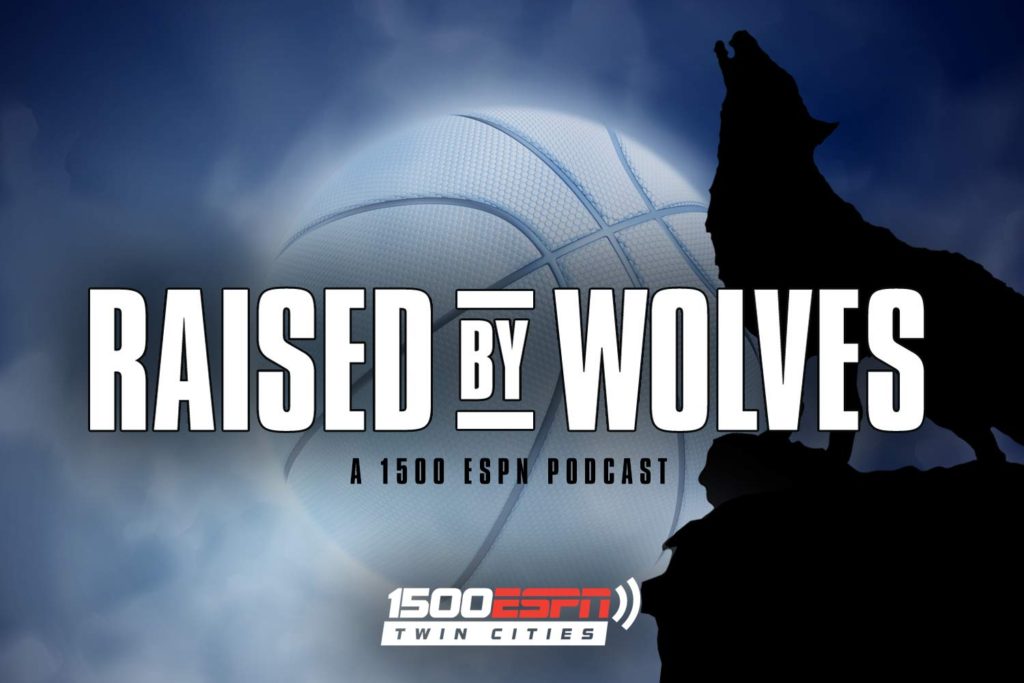 If you're anywhere near the Twin Cities, we're going to be throwing a big More Than Ever Listening Party and Tour Sendoff next Wednesday, November 2nd at Muddy Waters in Minneapolis. The party starts at 8pm and you'll get to hear the album for the first time ever and hang out with Sims, plus get in on some sweet drink and merch specials. Come on down and send our guy off in style. Let's make him eat pizza and Fireball shots. More details right HERE.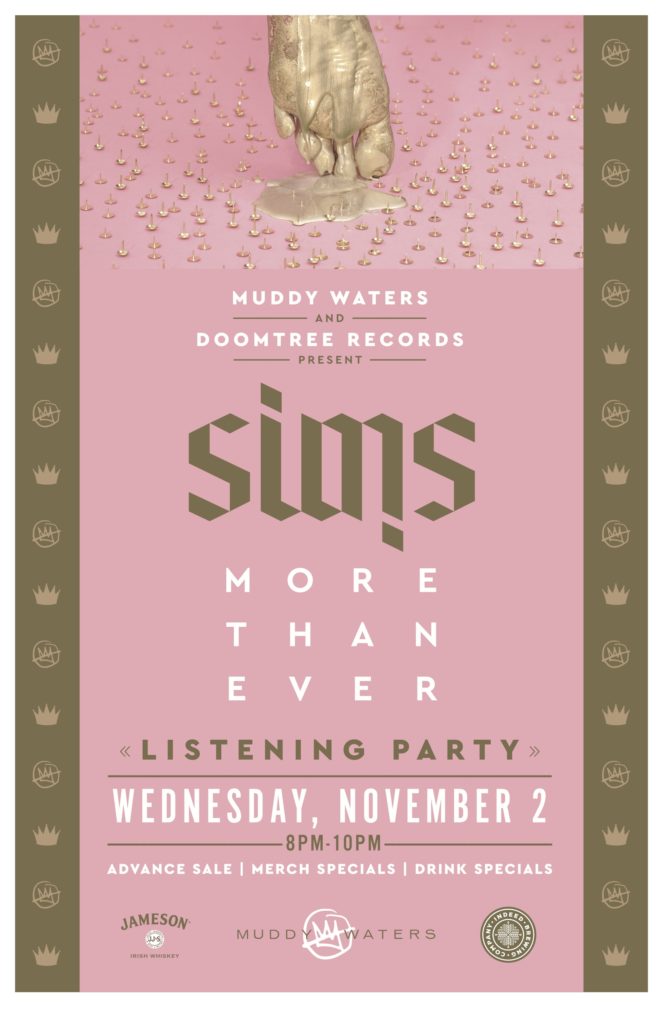 After the listening party, Sims and his live band (consisting of studio wizards Ander Other and Makr) will head down to Chicago to kick off the first leg of the More Than Ever Tour. Here's a picture from rehearsals last week. So much gear. These guys are killing it.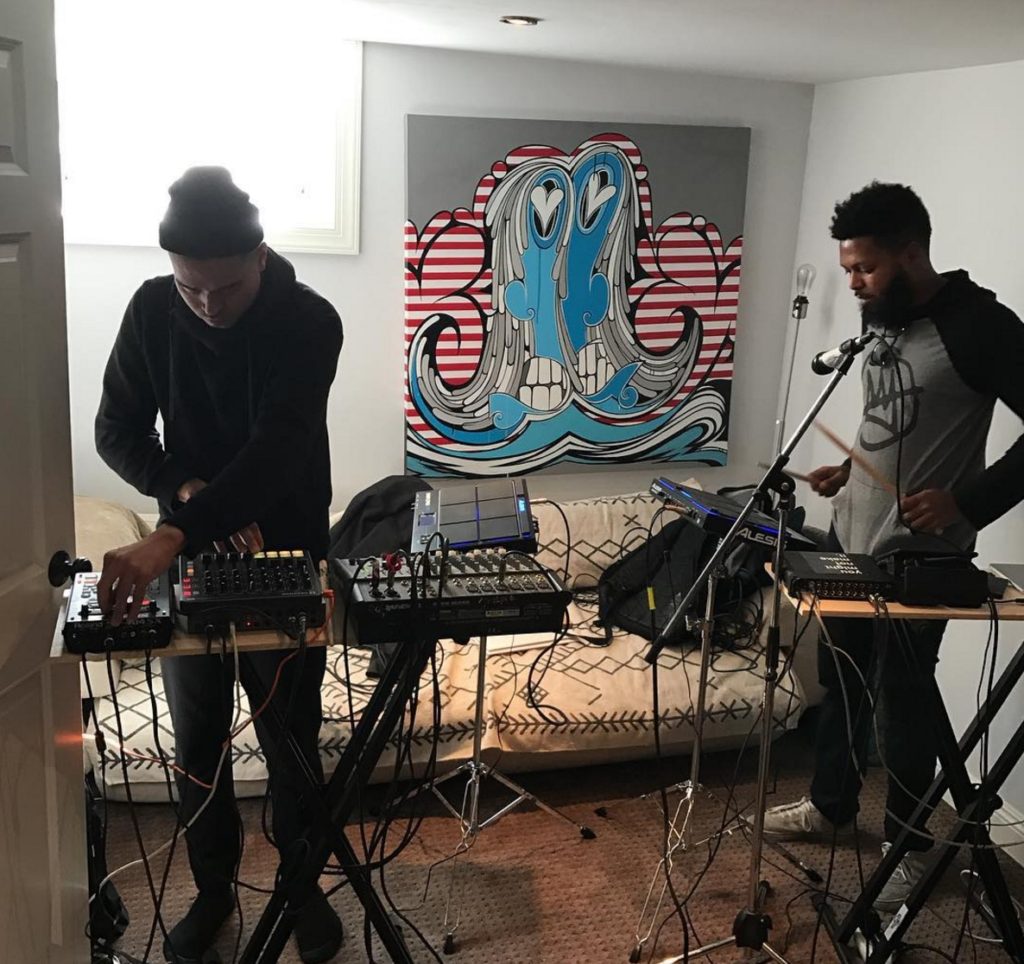 Check out all the tour dates below and then go grab an advance ticket right HERE. I've gotten to see a bit of the live show and stage show over the last few weeks and Sims has upped the ante on pretty much everything. You're definitely gonna want to be in attendance for this run. Doooooooooit.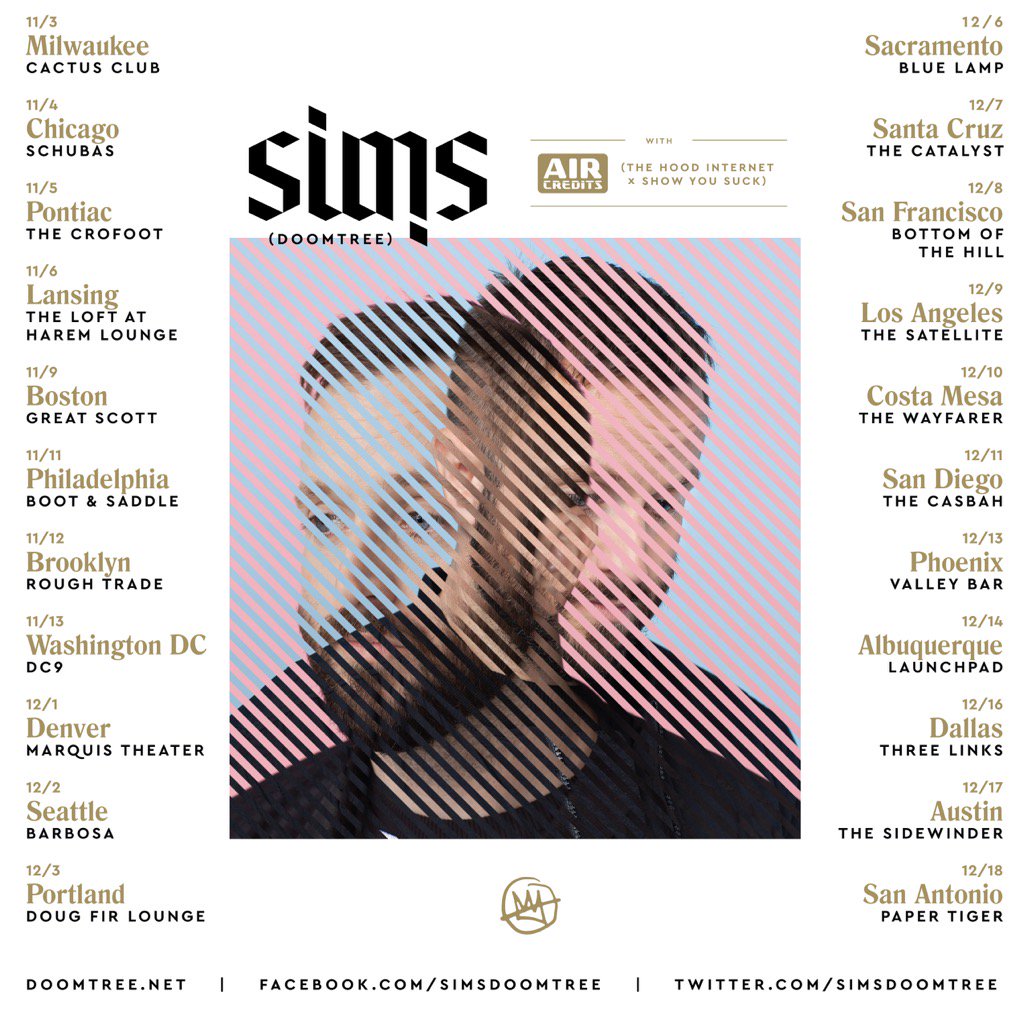 OK! That about does it for More Than Ever news this week, so let's get into a ridiculous amount of awesome Bonus Jams. I'm gonna start things off with one of my favorite videos of the year. It comes from Tinariwen and I'm so excited for their upcoming album. Check out the beautiful and trippy "Ténéré Tàqqàl" video below and get familiar.
Tinariwen – "Ténéré Tàqqàl"
Leonard Cohen just dropped a brand new album last week at the young age of 84. I can't even imagine the feeling of being involved in music for that long, let alone continuing to create new original compositions. Here's one of my favorite tracks off the record. I seriously think these might be the saddest and lowest vocal notes ever recorded by a human being. NUTZ.
Leonard Cohen – "Treaty"
Our friend Chris Bierden of Poliça and Vampire Hands is gearing up to release an album from his new Invisible Boy project and I can't wait to hear it all. Check out lead single "All The Kids" below and get pumped for the November debut full-length on TGNP.
Invisible Boy – "All The Kids"
Anderson .PAAK and Kxwledge dropped their latest collabo project under the NxWorries banner a few weeks back and it's a total gem. This definitely falls right in line with classic Stones Throw rapper/producer duos of years past like Madvillian and Jaylib. Here's my favorite track off the album.
NxWorries – "Get Bigger / Do U Luv"
The homie Nocando recently dropped a new single called "El Camino" that Stef put me up on and it's by far one of my favorite tracks from No ever. Check it out below.
Nocando – "El Camino"
Aesop Rock continues to drop awesome songs and vizuals from his excellent Impossible Kid album. This time around it's for a track called "Shrunk," one of my favs from the record. Shouts to Ground Kontrol out in Portland for the big-time cameo.
Aesop Rock – "Shrunk"
And here's a brand new one from Run The Jewels. Maaaaan, it's kinda starting to feel like early 2000s-era Def Jux all over again. Mike and El are back with the lead-off single to RTJ3 and they're crushing everything in sight per usual.
Run The Jewels – "Talk To Me"
Drake just dropped three brand new songs on his birthday this past weekend and they're all heaters as far as I'm concerned. If you know me at all though you know it's pretty hard for him to do any wrong in my eyes. Here's one of my favorites. Can't wait for this upcoming OVO Sound More Life compilation to drop in December.
Drake – "Sneakin (ft. 21 Savage)"
Now for a few local debuts. Our good friend Dwynell Roland just released his Popular Nobody project yesterday and it completely rules. Really excited for him and the entire Rotation crew. They're making some of the most exciting music I've heard out of the city in awhile. Check out the whole thing below and make sure to peep track 7 with a special guest verse from our very own P.O.S.
Dwynell Roland – The Popular Nobody
Hometown favorites ZULUZULUU are gearing up for a pretty serious residency at Icehouse coming up here, and they're kicking things off with a new EP from singer Proper-T. I haven't had a chance to check out the whole thing yet but everything I've heard so far has been flames. Honestly, anything from this camp gets a big time recommendation from me. Check out AstralBeat Theories Part 1 below.
Proper-T – AstralBeat Theories Part 1
Aaaaaaaaand you know I've gotta close things out with the brand new Sims single, just in case you were sleeping up at the top of the post. Listen to "Brutal Dance" as loud as possible below and then go and tell everyone in the whole world to bump it too.
Sims – "Brutal Dance" (produced by ICETEP)
BAM! Consider that your weekly Tuesdays With Lazerbeak Mixtape. I'll leave you with a handful of Bonus Baby Pics before heading out. We got to spend the weekend up at the annual TPC! Cabin Retreat with our oldest and dearest friends and it was the best time ever. Hard to imagine we've all known each other for over 20 years now and it has been confirmed: TPC! STILL KNOWS HOW TO PARTY. Apparently now our children do also. Here's Finn and Penny manning the pontoon boat and guiding us into shore. Glad they decided to step up and pull their weight a little finally.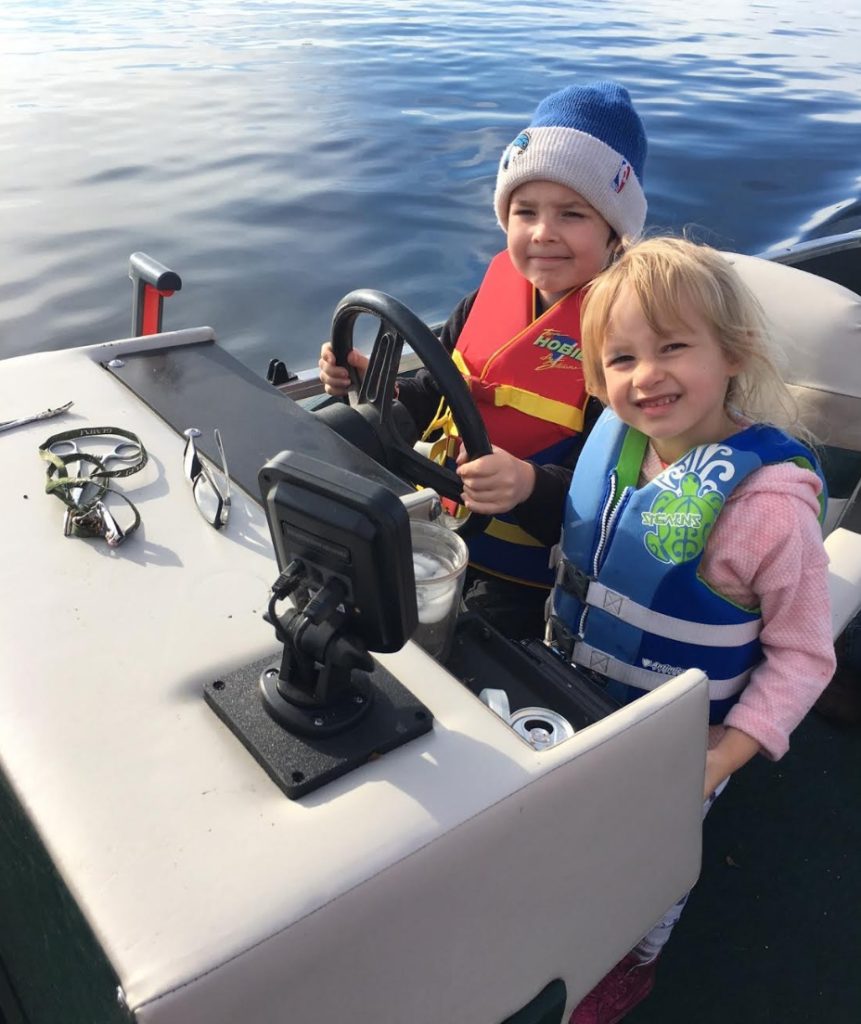 Here's Penny and her injured mom. The Wifepiece had foot surgery a few weeks back and Penny has been an awesome helper around the house while we've been down a leg.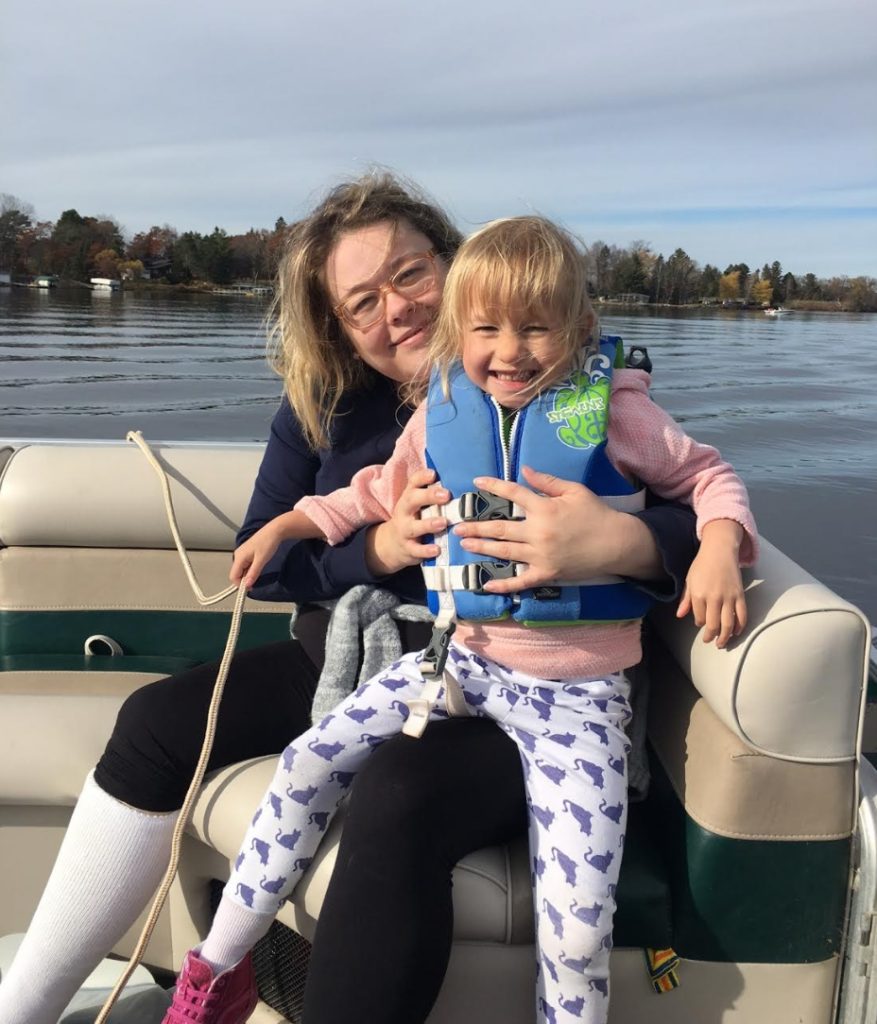 Mandatory fireplace shot before we headed back home to reality. Crazy to see us all grow up throughout the years and so happy to say I consider these people even better friends now than when we played in a moderately successful indie rock band all those years ago. Normal picture………..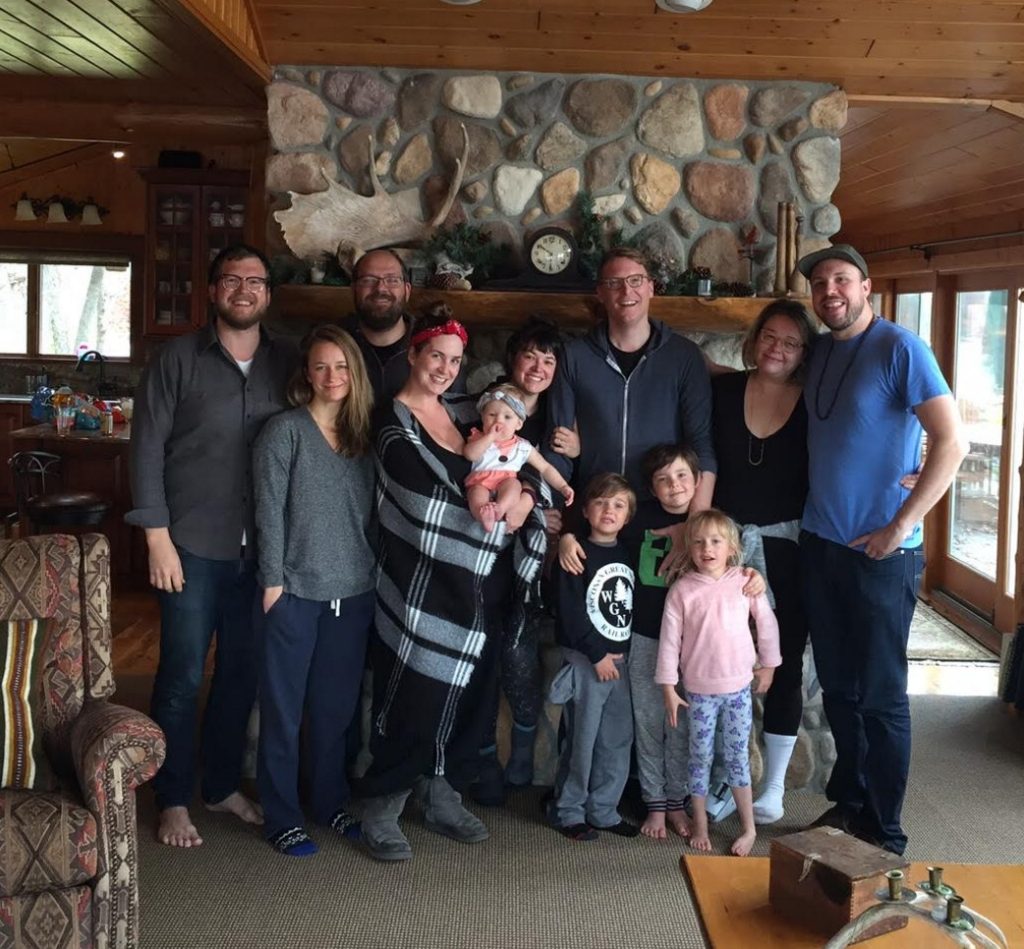 ……aaaaaaaaaaand obligatory CRAZY picture. That's Penny's go-to crazy face down there.
The TWINZ had a blast back in the cities hanging with the Grandparents this time around. Here's Car Man Cam getting into his latest obsession. Very well organized.
Here's Laid Back Lou kicking back and taking a couple personal calls after a hard day of playing at the Children's Museum.
And here he is painting his face like an ancient warrior and giving Curious George tons of love.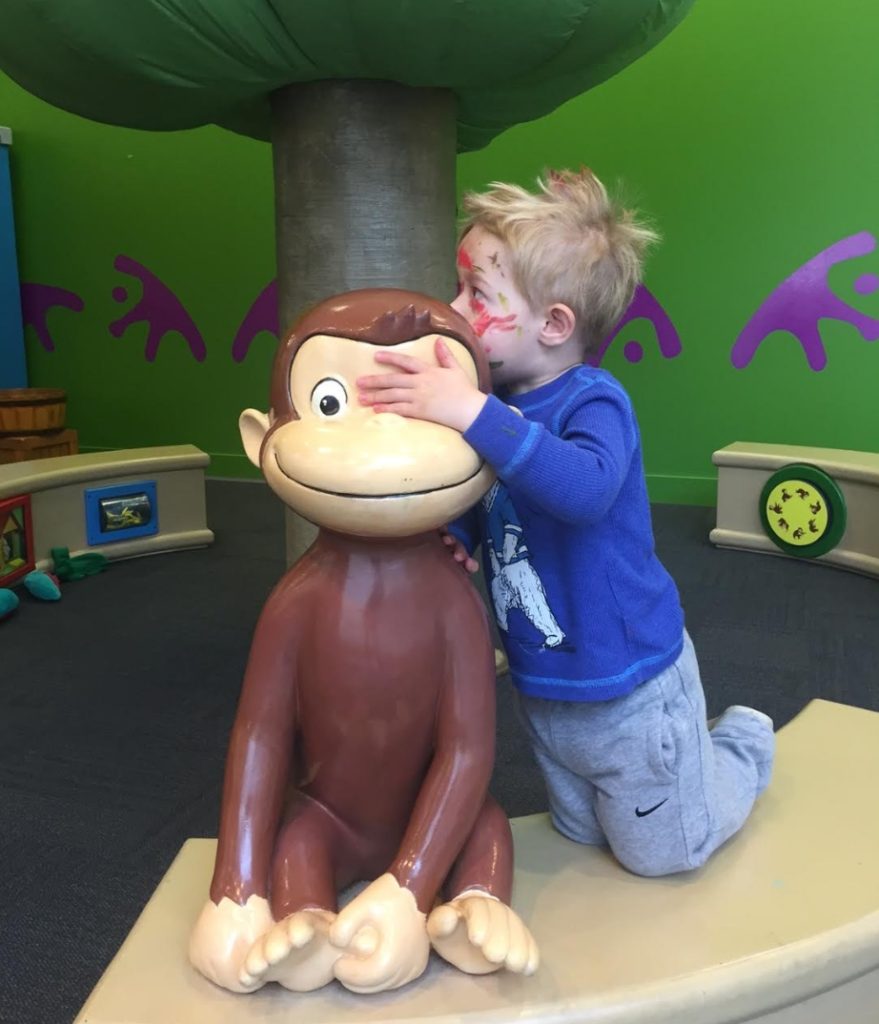 Penny got in on the action too. Really nice.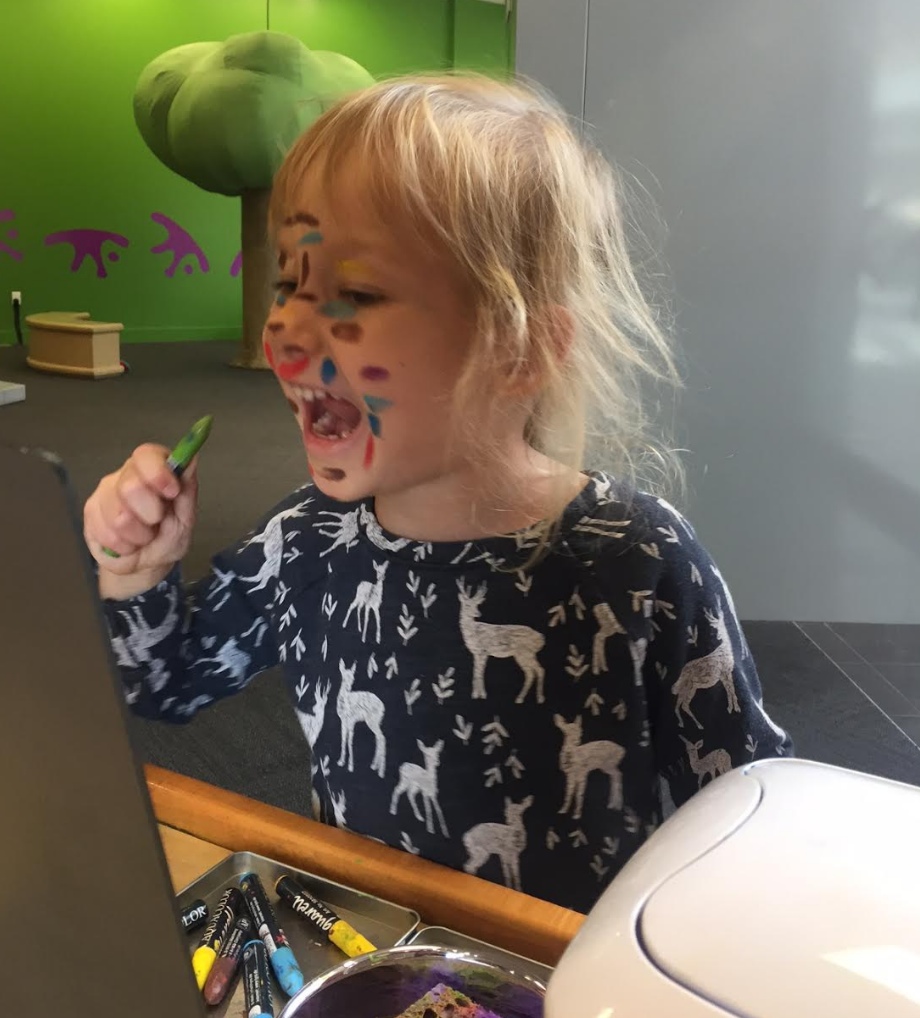 Shouts to our Grandparents for always holding down the fort. And shouts to our awesome babysitter Ashlee for taking the kids out during the day even when it starts to get a little chilly outside. Here's all three kids hanging out in some crazy semi-truck contraptions last week. Cam was in heaven. Lou is working on perfecting the classic no-hands-all-feet driving stance.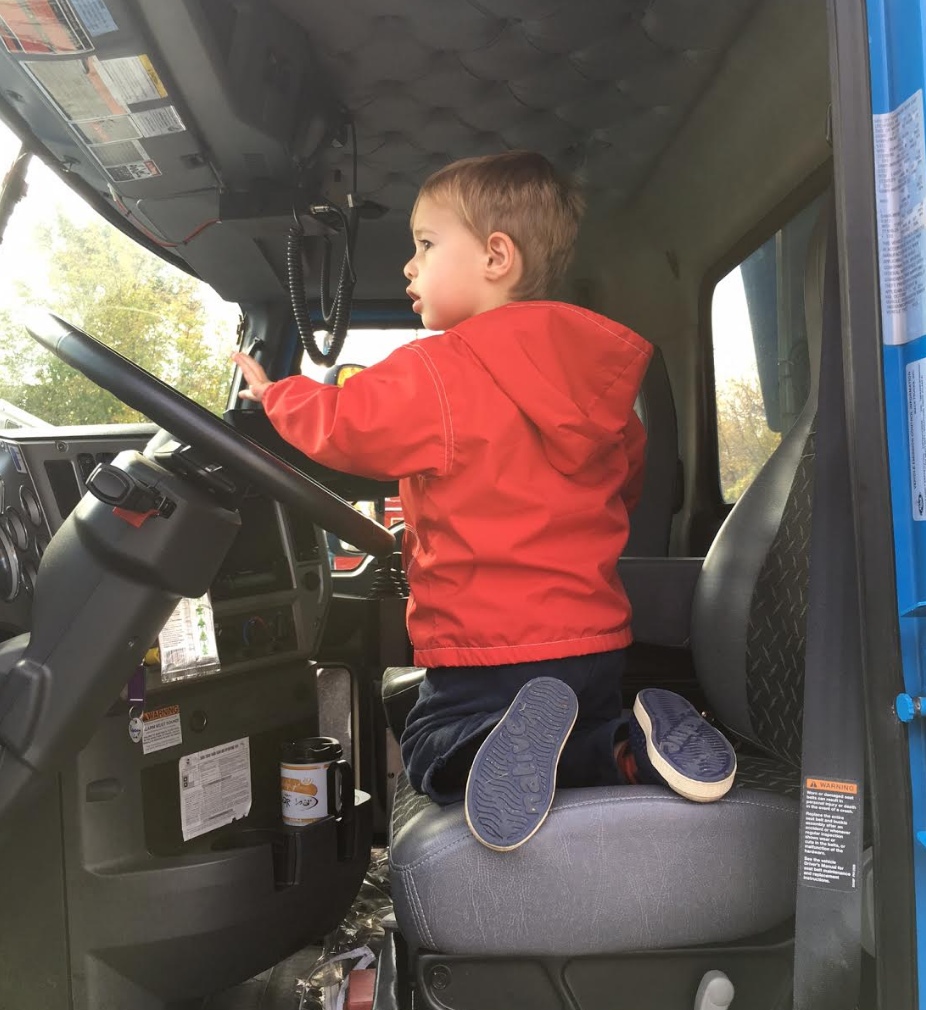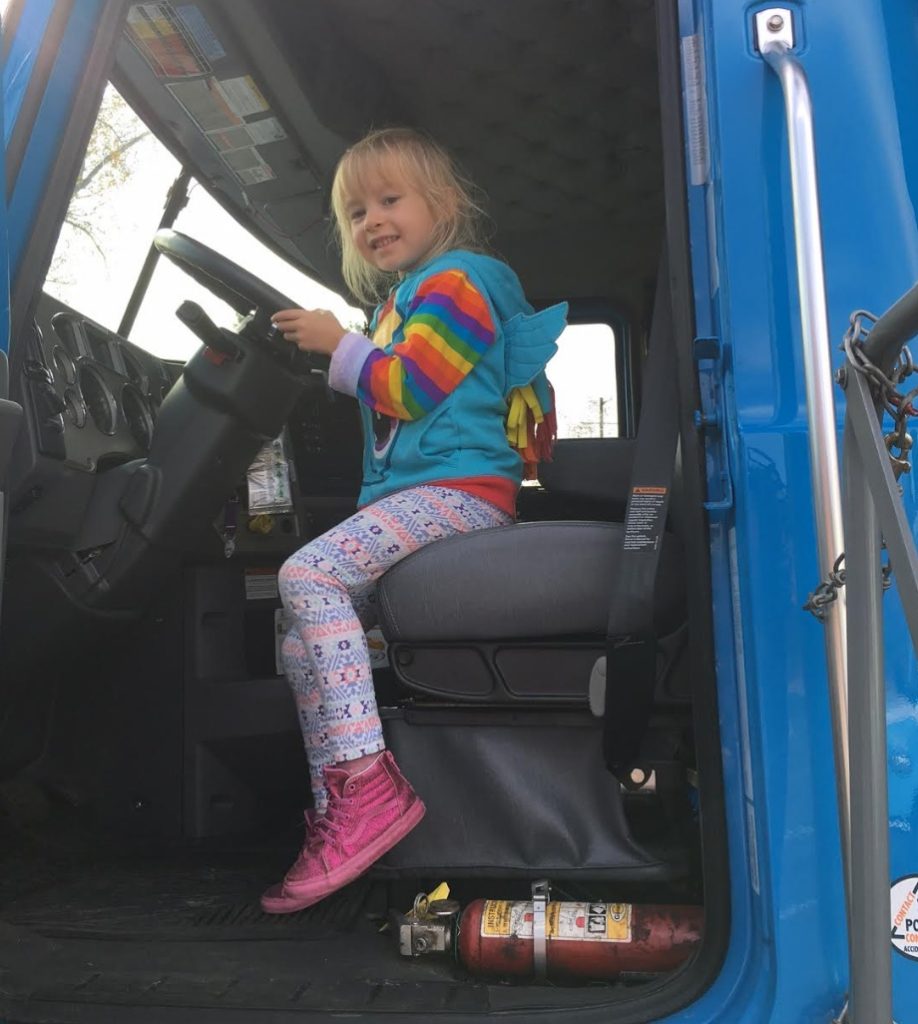 Alright, that does it for this post! I hope you all have a great week. Go grab a pre-order, tell the whole world about More Than Ever, and come back here next Tuesday for even more HUGE NEWS. See you then!
— Beak
Twitter: @_LAZERBEAK_
Instagram: @lazerbeak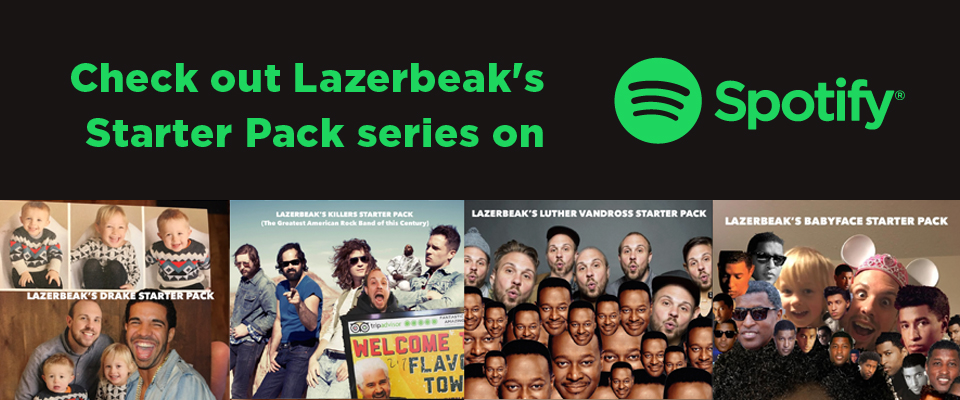 SUPPORT THIS BLOG LYFE. TUESDAYS WITH LAZERBEAK SHIRTS AND POSTERS AVAILABLE NOW!!!