Welcome to an extra-special, highly irregular edition of WEDNESDAYS With Lazerbeak. I was out of the office yesterday mastering the new P.O.S album (!!!), so I'm assuming no one has too big of a problem with the tardiness here. On top of that, yesterday also happened to be the official five-year anniversary of Doomtree's No Kings album. Good lord, time flies.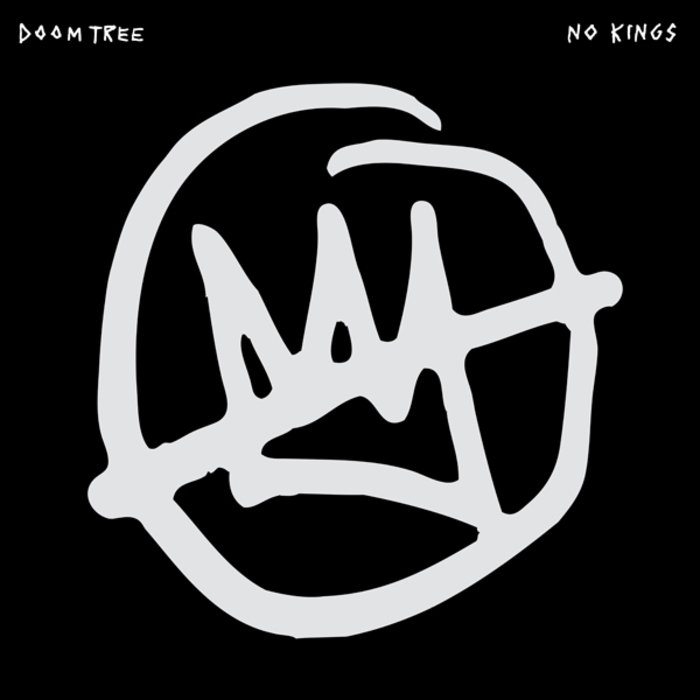 Too many crazy memories from this time period to put down in a blog. If you want to relive the crazy years of 2011 and 2012 with us though you should definitely check out our Team The Best Team documentary below. One quick thing to note: I had zero kids when this album was released. Here's all the music videos we put out from the album as you take a stroll down memory lane.
Doomtree – "Bangarang"
Doomtree – "Bolt Cutter"
Doomtree – "Beacon"
Doomtree – "Team The Best Team" (music video)
Doomtree – Team The Best Team (documentary)
What a time. Back to yesterday though. You heard me correctly, we are MASTERING A NEW P.O.S ALBUM!!! Here's Stef slowly dying on the floor as proof.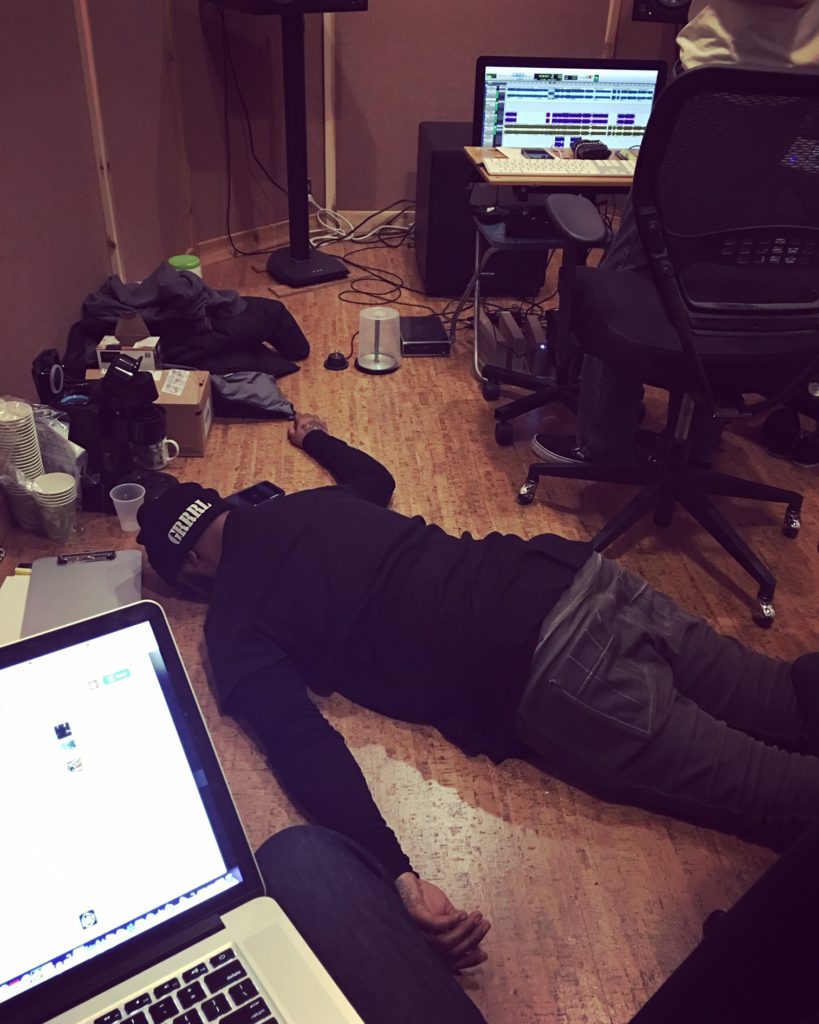 So much more to tell you about this project in the coming weeks. Hang tight. In the meantime, check out this insane mannequin challenge that Stef and Fundo pulled off at their recent taping of TPT's Lowertown Line show. Nailed it.
Speaking of P.O.S (SEGUE!!!): If you happen to live all the way up in the beautiful state of Alaska, you're in luck. Stef will be performing in Anchorage over at Williwaw on January 20th. Grab your tickets right HERE.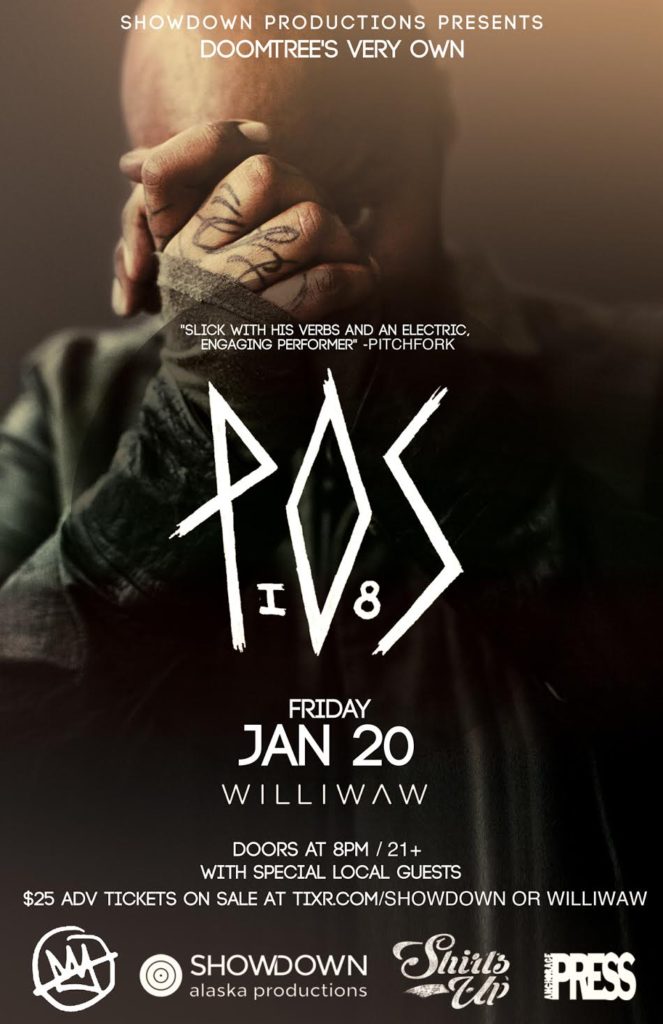 And speaking of awesome snowy rap parties, Sims is going to be playing the second-annual GNDWIRE RECORDS Ski Party in Lutsen, MN at Papa Charlies on February 4th. He'll be joined that weekend by a bunch of awesome local artists like Dead Man Winter, Night Moves, and Gramma's Boyfriend. Check out all the details below and grab your weekend package tickets right HERE.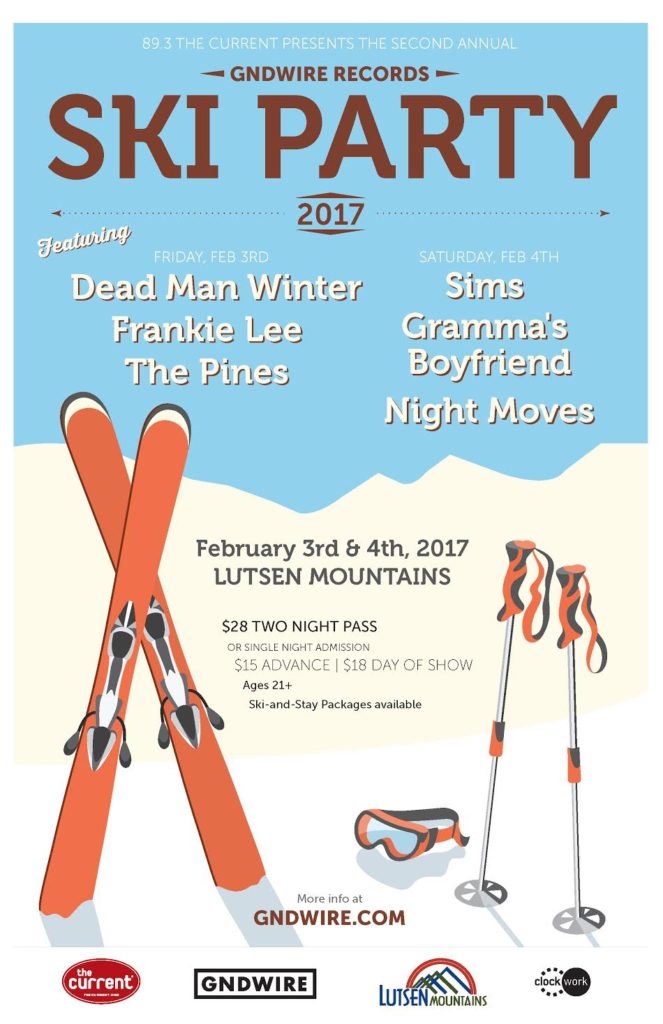 And don't forget about the second leg of the More Than Ever tour kicking off next Thursday in Denver. Over the next three weeks Sims and Air Credits will be heading out to the Pacific NW and then cruising down the West Coast before veering through the Southwest and a whole bunch of Texas. Check out all the dates and cities below and make sure you grab your tickets right HERE.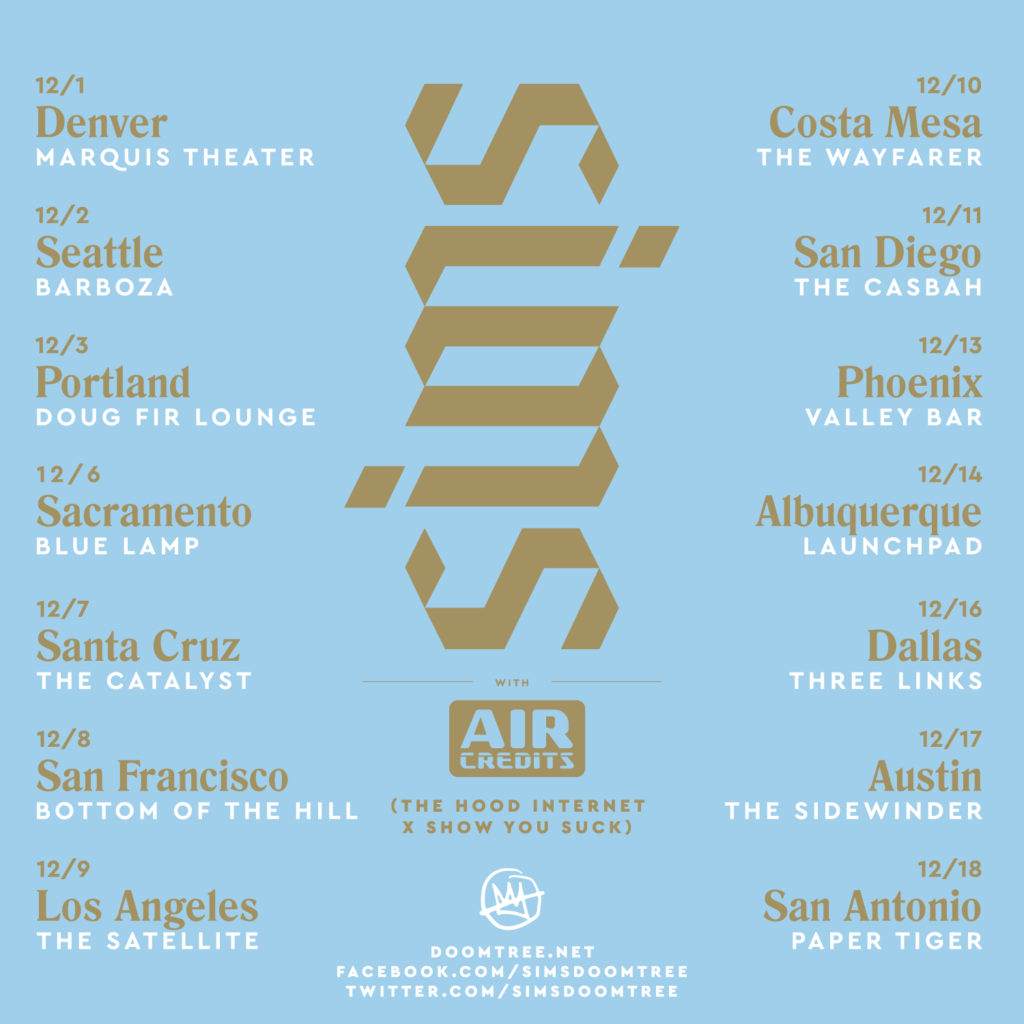 In other sweet news, Sims was just heavily featured on the latest episode of Welcome To Night Vale's smash-hit podcast. His song "Icarus" was chosen as the weather for the show. So tight. Check out the whole thing right here. Huge shouts to the whole Night Vale team for always showing tons of love and support.
Dessa recently announced a second show as part of her epic Minnesota Orchestra collaboration up here in April.  I can't even fathom how over-the-top these shows are gonna be. Check out all the ticket info and details right HERE and then click the cool produce-friendly image below to read a piece that the Start Tribune published on Minnesotan celebrities that are giving back to the community.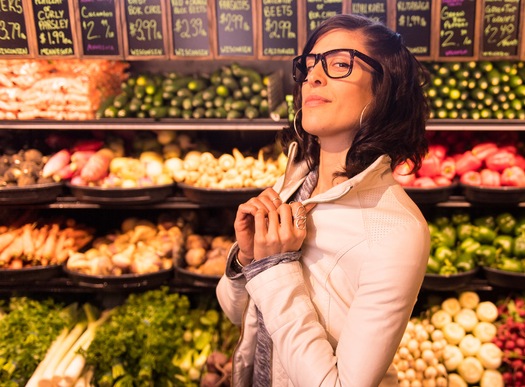 BAM! Alright, that does it for Doomtree-related news today. I've got a bunch of awesome Bonus Jams lined up for you, so let's jump right into it. First up is a standout from the latest Air Credits album featuring none other than our very own Sims. If you've seen the More Than Ever Tour it's quite possible you've already seen this beast performed live. Check out "GEAR SHIFTN" below.
Air Credits ft. Sims – "GEAR SHIFTN"
The SPVCE crew is back with a total heater produced by Dimitry Killstorm off of Hard_R's upcoming mixtape. Very excited to check that thing out and I look forward to hearing a bunch more from this entire squad.
SPVCE – "2 Gone" (prod. Dimitry Killstorm)
ZULUZULUU is gearing up to cap off their wildly successful Icehouse residency tomorrow night, and true to form, they've unleashed another new project in anticipation. Check out the excellent Cover Up mixtape below. Some really powerful takes on old classics that are just as poignant now as ever. Highly recommended. These guys can do no wrong in my eyes.
ZULUZULUU – The Cover Up
Have you heard this new Tinashe Nightride mixtape yet????!!!!! It is theeeeeeeeee best. Seriously, I'm pretty obsessed with it right now. Perfect blend of 90's R&B and modern R&B and future R&B, or something like that. Check out "Company" below and see what I mean. SO GOOD.
Tinashe – "Company"
The producer Kingdom is gearing up to release a new full-length next year and just dropped the first single featuring The Internet's Syd. I've been loving all the guest appearances Syd has been making recently and can't wait for her upcoming album as well. This track rules.
Kingdom ft. Syd – "Nothin"
Also, have you heard the new Childish Gambino singles???!!!! I had no idea he was switching things up and rocking with this nasty old funk sound. I'm seriously blown away by the music and the artwork (not to mention his show Atlanta). Cannot wait to hear the whole thing. Check out "Redbone" below.
Childish Gambino – "Redbone"
Chris Bierden of Poliça, Bones and Beeker, and Vampire Hands fame just released his first solo album under the Invisible Boy moniker. He shot a handheld video on a recent trip overseas with Poliça and I'm in love with it. This is how you make an awesome music video with zero budget. Check this out.
Invisible Boy – "Strangers"
And lastly, the 13-year-old snobby indie rock maniac inside of me is rejoicing at the fact that Chavez is getting back together to release some new music. Their Cockfighters EP drops on Matador Records pretty soon and you can hear the first single below. So pumped. Matt Sweeney 4 LYFE.
Chavez – "The Bully Boys"
OK, back to getting this P.O.S album puzzle put together. I hope you all have a wonderful Turkey Day and long weekend spending time with close family and friends. I'll see you back here next week!
— Beak
Twitter: @_LAZERBEAK_
Instagram: @lazerbeak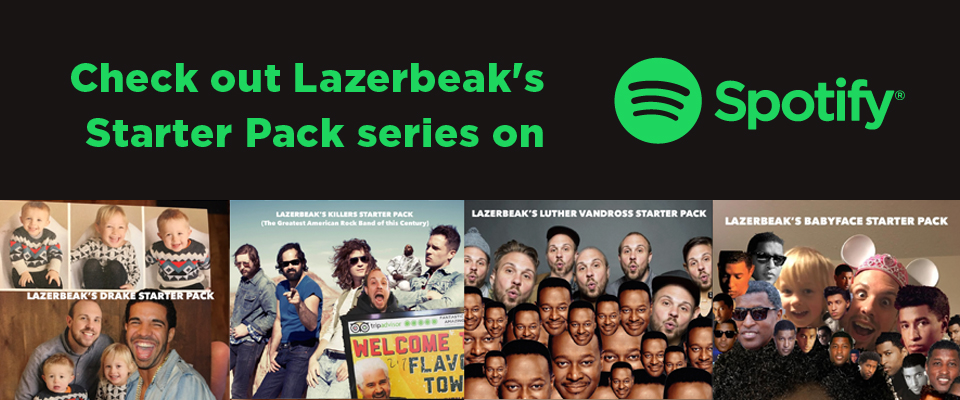 SUPPORT THIS BLOG LYFE. TUESDAYS WITH LAZERBEAK SHIRTS AND POSTERS AVAILABLE NOW!!!