Welcome to the first Tuesdays With Lazerbeak post of the new year! I hope you all had an awesome and relaxing end of 2016. We're kicking things off with a major bang today and putting out a brand new Sims video for More Than Ever-standout "What They Don't Know," premiered entirely by Team The Best Team and the Doomtree fan base. Based on all the love and support that you showed when Sims' tour van got broken into, we decided to skip the traditional higher profile blog premiere rollout and get this one directly to you first. We sent the video to everyone on the Doomtree email list a day early to get a sneak peek, and then premiere together all at the same time from your socials this morning. Feels awesome to do it this way. Can't thank you enough for rolling with us. So without further ado, here is the beyond hilarious video for "What They Don't Know," directed by Adam J. Dunn and Sims, and starring about one million local musician cameos including Har Mar Superstar, P.O.S, Slug of Atmosphere, Prof, Aby Wolf, RP Hooks, Dwynell Roland, Ecid, Ashley Gold, Przm, and more. I have laughed out loud more at this than any other music video in the history of music videos. ICETEP on the beat! Enjoy, and thank you for helping us get this into the eyes of as many people as humanly possible!
Sims – "What They Don't Know" 
AMAZING. If you'd like to help us out and share the video on Facebook, you can do that by clicking the link right HERE. All the scenes were shot in 360 degree virtual reality, so you can go HERE to rotate between each mini video all at the same time. Here's a couple behind-the-scenes pics of everyone hard at work to pull this epic project off.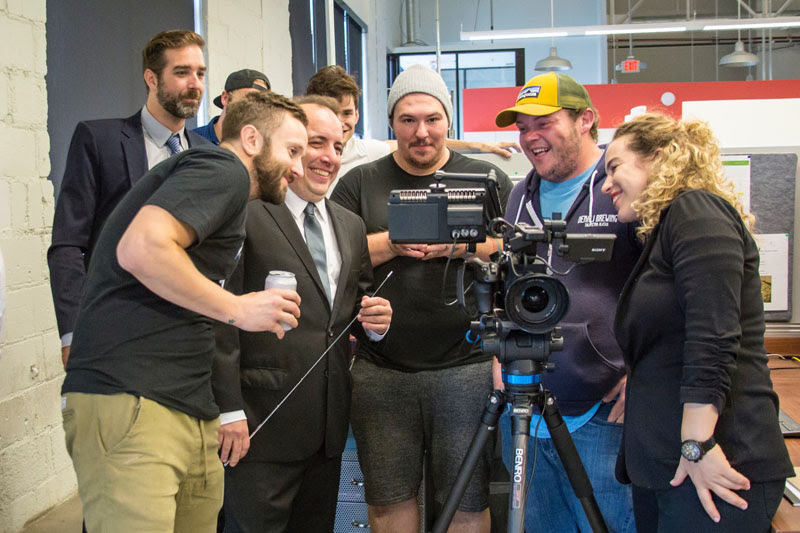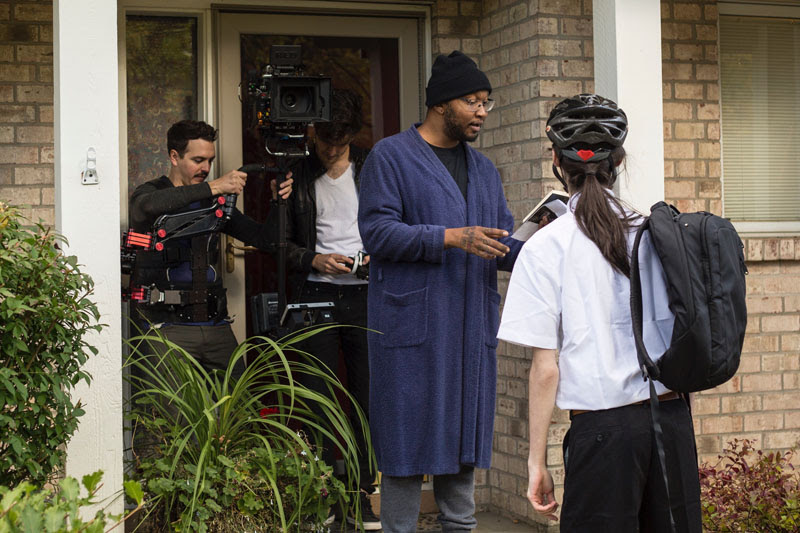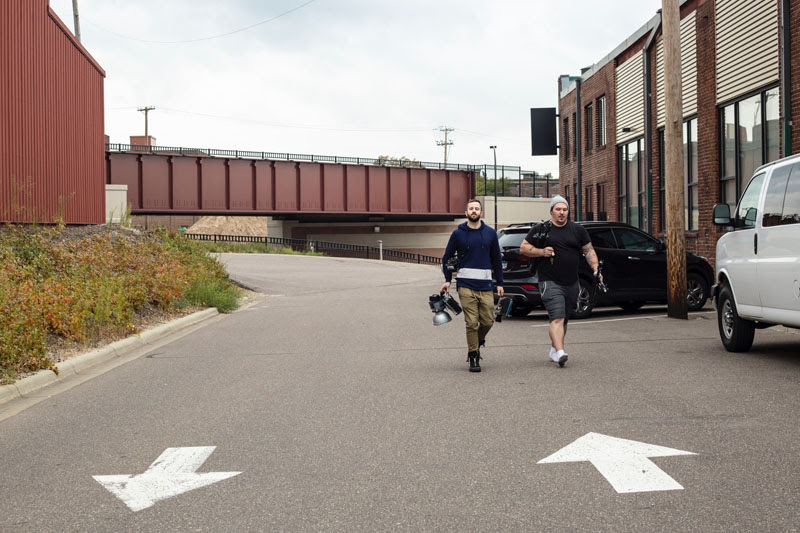 The "What They Don't Know" video serves as a great reminder that we're mere days away from Sims' official More Than Ever album release party at the legendary First Avenue Mainroom on Friday, January 6th. This is truly going to be one for the ages. Sims, WebsterX, Air Credits, and Nazeem & Spencer Joles will all be in the building to share in the mayhem and celebration. It's pretty early to call it but I'm already putting money on this being the ultimate rap party of 2017. Grab your tickets right HERE and I'll see you all on Friday!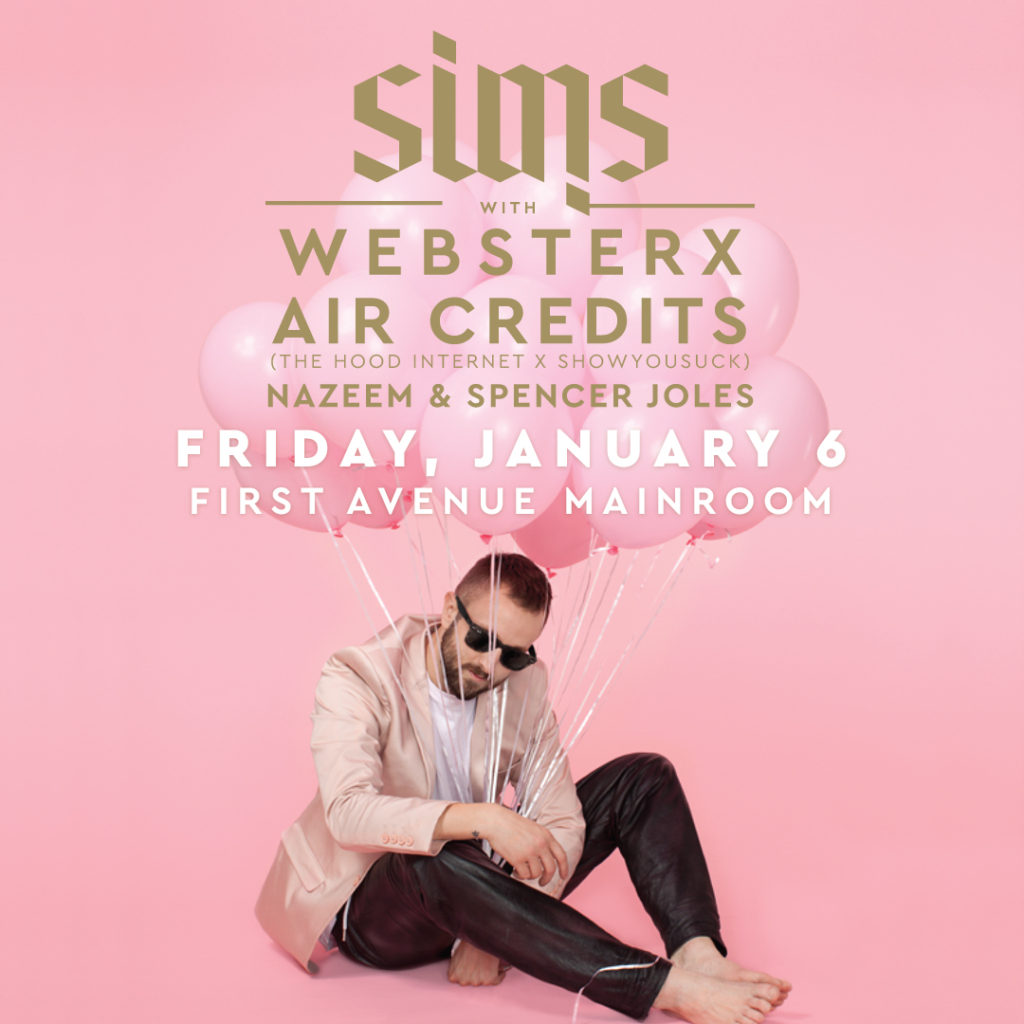 And don't forget about the rest of Sims' upcoming dates below. You can grab all sorts of details and ticket info right HERE.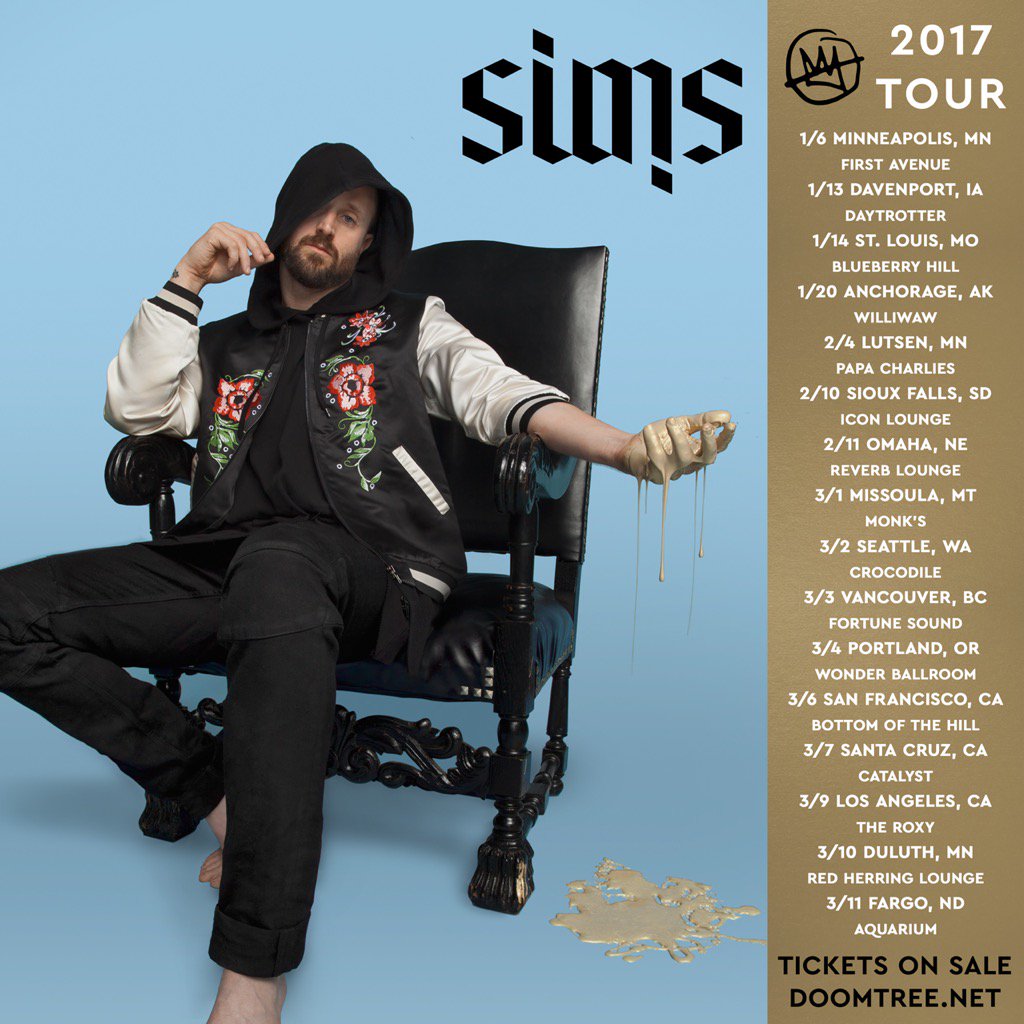 Speaking of album release shows (SEGUE STREAK, BABY!), P.O.S has just announced a super awesome and intimate Chill, dummy release show on January 27th at the very tiny 7th St. Entry to kick off his massive national tour. This show will sell out in a ridiculously fast amount of time, so don't sleep. There will be a special pre-order available to the Doomtree Mailing List starting tomorrow at 10:00am with a limited amount of tickets (sign up HERE if you haven't yet), and then whatever is left will go on sale to the public this Friday at noon CST. Guaranteed to be totally insane.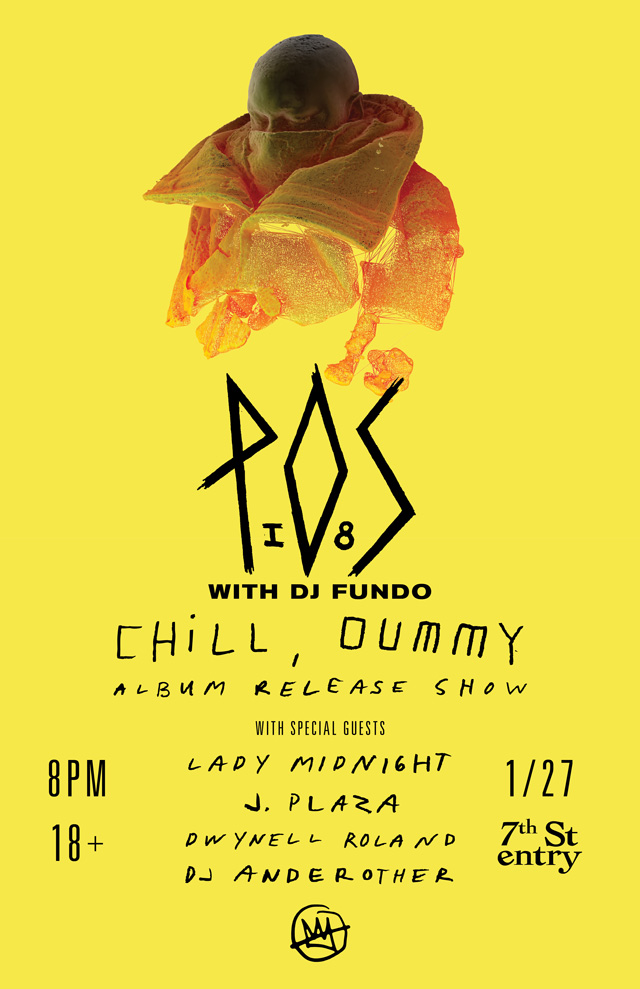 And here's the rest of the dates on the current Chill, dummy Tour. You can grab all sorts of details and ticket info right HERE.
In case you missed it in all of the holiday madness last month, here's the new P.O.S single "Lanes" one more time to get you up to speed. Stay tuned, we should have another taste from the album coming up real soon here for you.
And don't forget to place your Chill, dummy pre-order to get all sorts of out-of-hand limited and exclusive gear, including stress balls, 3D prints, sleep masks, buttons, stickers, and more. Grab a standard or deluxe edition right HERE, or cop it digitally from Bandcamp HERE.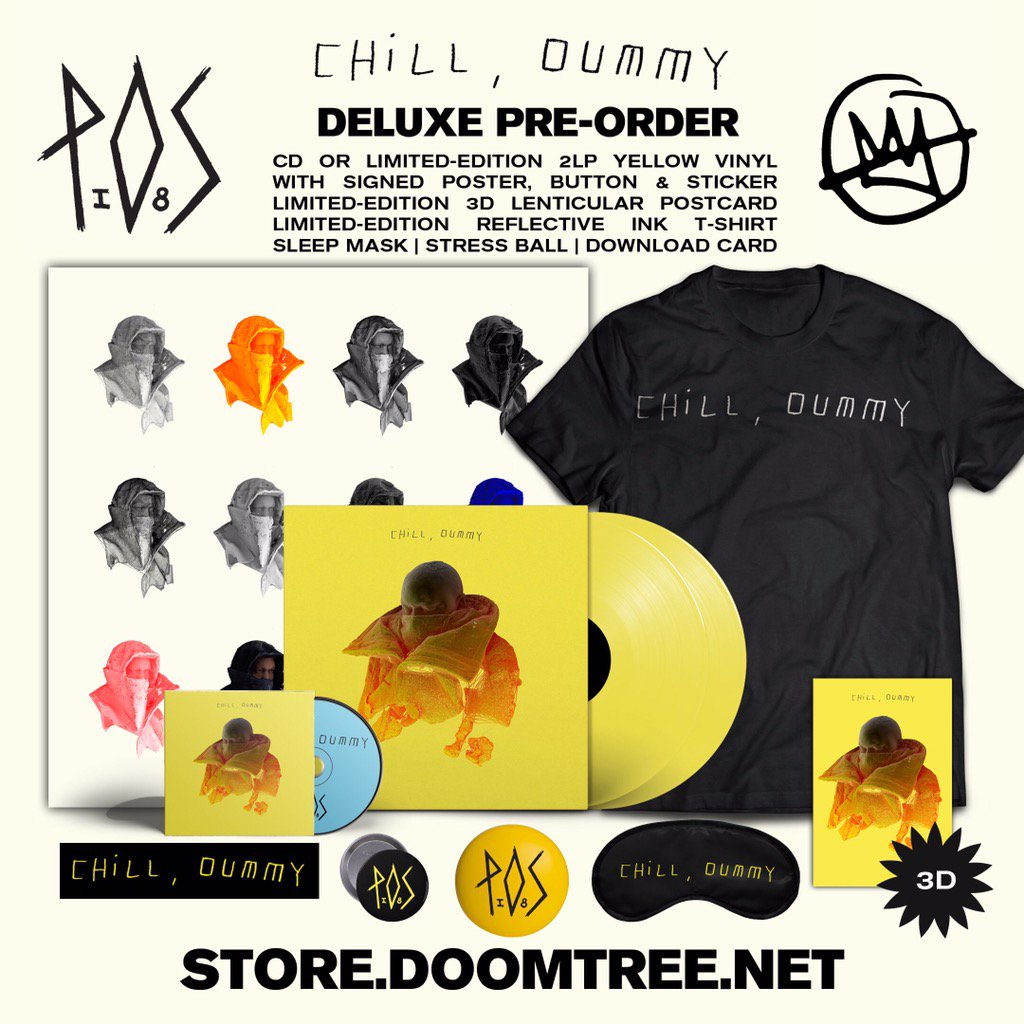 Now for a little Cecil Otter news. Our good friend Sage Francis recently dropped a video for his Copper Gone standout "Dead Man's Float" and the music was produced entirely by Cecil. Always great to hear these two legends on the same track. Such great chemistry. Check out "Dead Man's Float" below.
Sage Francis – "Dead Man's Float" (produced by Cecil Otter)
Paper Tiger helped provide some instrumental music to the score of Michael Casker's new short film The Gates. Check out the whole video below and see if you can hear his fingerprints all over the background.
The Gates – A short film directed by Michael Casker featuring music from Paper Tiger
Now for some big time Local Bonus Jams. I've said it before and I'll say it again. I don't think there's any other city in the world right now that's rivaling the consistently on point and unique artistic output that we've got here in the Twin Cities. It's even hard for me to keep up and I highlight this stuff on a weekly basis. So proud to be able to witness the never ending growth and evolution of the music scene here. Anyways, enough of the sappy stuff. Let's kick things off with producer Medium Zach and his newly released Beat Story project. I came up with Zach way back in the early 2000's and it's been awesome to see his progression as a producer, engineer, video guy, you name it. For Beat Story, he decided to make a weekly series where he Snapchats the making of a beat made entirely from vinyl samples. You get a really clear first hand look at the inner workings of how music is made, all in easily digestable three minute chunks. Genius. Check out the first 17 beats he's made in the Soundcloud player below and watch each one get created below that. If you'd like to support this ongoing endeavor, follow Zach on Snapchat or Instagram and pick up the album right HERE.
Medium Zach – Beat Story
The homie Metasota kicked off 2017 with a brand new smash hit. Check out the one-take video for "All Luv" below and make sure you watch to the end for the haircut of a lifetime. Extremely pumped to check out everything Meta's got in store for us this year.
Metasota – "All Luv"
I mentioned Nazeem & Spencer Joles earlier, as they'll be opening up the big Sims release show this Friday at First Ave. They put out an excellent debut album last year called The Album (I see what you did there), and just last week premiered a new video for their song "Intro." Check out the vid below and make sure to get to First Ave early to check them out live.
Nazeem & Spencer Joles – "Intro"
Sarah White continues to drop awesome vizualz from her excellent Laughing At Ghosts EP. Check out "Sweet Song" below, starring Sarah and deM atlaS. Love this one.
Sarah White – "Sweet Song"
Muja Messiah recently got back from an extensive overseas tour with RP Hooks and just dropped this awesome video for "Inshallah" that chronicles their adventures. This song rules. Glad to see these guys running all over the world and getting it. Check out the vid below.
Muja Messiah – "Inshallah"
And lastly, here's a brand new one from J. PLAZA called "Ashes." It's a bit chiller vibe than the stuff I've heard from him in the past and I really like the balance. He'll be opening up for P.O.S at the Chill, dummy release show in Minneapolis on 1/27, so definitely get familiar now if you haven't already.
BAM! That does it for this week's round of Local Bonus Jams. I'll leave you with a handful of Bonus Baby Pics before calling it a day. I had the best vaycay ever with my Party Of Five over the holidays. Here's a picture of Penny dressed up on Christmas Eve. She woke up that morning and asked if I could buy her some new brothers for Christmas. Such a diva.
We got an early Christmas gift when a huge box of P.O.S stress balls arrived in the mail. Here are the kids promoting a stress-free lifestyle AND the Chill, dummy pre-order at the SAME. DAMN. TIME. (ahem, get that pre-order right HERE)
Penny gave me these incredible dinosaur monster slippers for Christmas and they pretty much haven't left my feet in over a week. It's been a tough adjustment back to real life at the office these past few days.
And lastly, you should be very proud of me. I successfully deflected the thousands of cries for a new puppy or kitten over the past few months and was able to talk Lou, Cam, and Penny into some betta fish. Meet George, Birdie, and Elsa, the newest members of the Mader household. Hopefully they'll survive another week amidst the chaos of our house and become a more regular addition to this Bonus Baby Pics segment.

Alright, that does it for the first post of the year. I hope you all have a wonderful week leaning into 2017. Make sure to watch this Sims video one thousand times and share it all over the internet. Thanks so much for your continued support. See you next Tuesday!
— Beak
Twitter: @_LAZERBEAK_
Instagram: @lazerbeak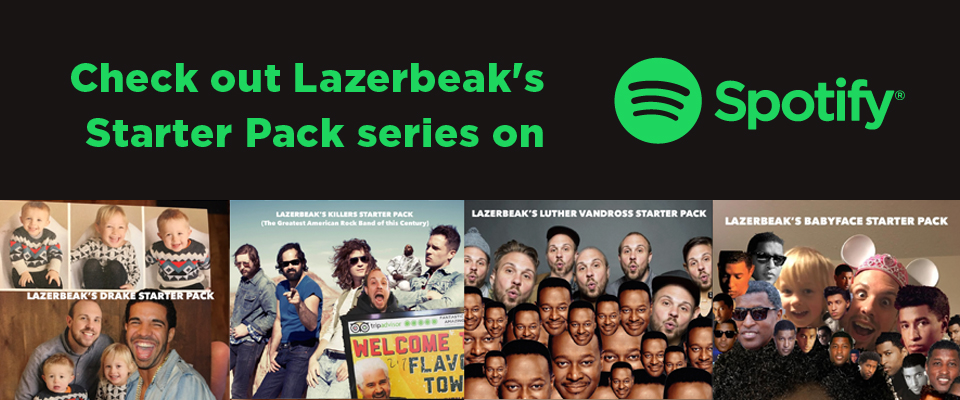 SUPPORT THIS BLOG LYFE. TUESDAYS WITH LAZERBEAK SHIRTS AND POSTERS AVAILABLE NOW!!!