Another HUGE NEWS DAY here at Tuesdays With Lazerbeak. Since tickets for P.O.S' Minneapolis release show at the 7th St Entry sold out in less than one minute this past Friday, we've decided to throw an even bigger release party at the legendary First Avenue Mainroom on March 17th to cap off the Chill, dummy Tour! This is going to be epic. Sign up for the Doomtree email list right HERE for an early chance at pre-sale tickets. This show will go on sale to the public at 12:00pm CST this Friday the 13th and will also double as the Chill, dummy vinyl release show. So pumped that Invisible Boy is opening up!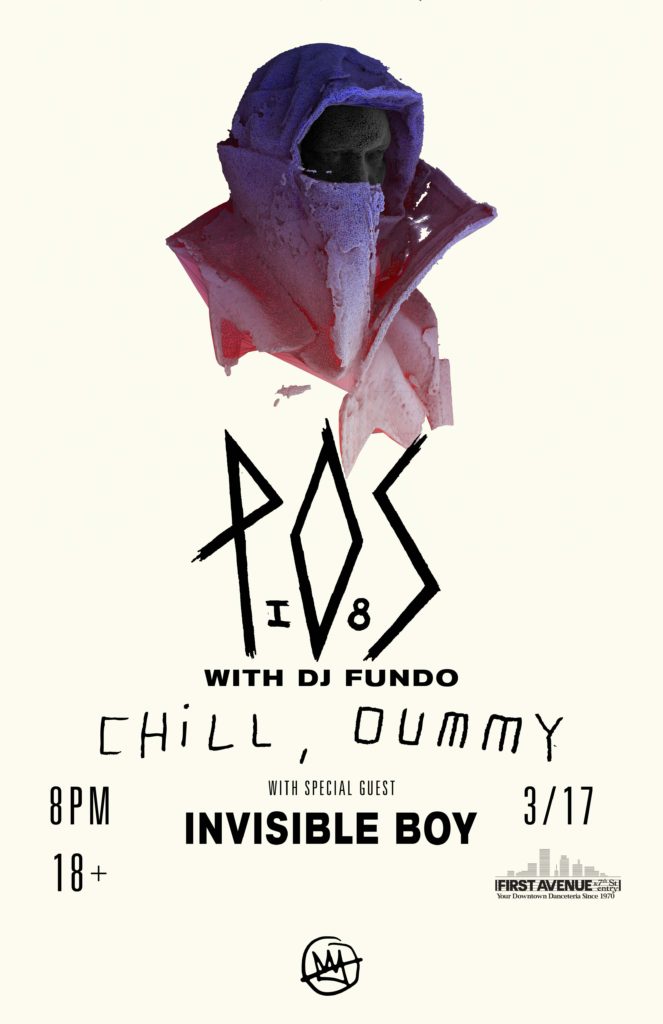 You can check out the rest of the dates on the massive Chill, dummy Tour below and grab your tickets right HERE.
And don't forget to blare the latest P.O.S "Lanes" single at ridiculous volumes while you wait for the album to drop on January 27th. Can't believe we're only 17 days away!
P.O.S – "Lanes" (produced by P.O.S)
We got the test presses back for the Chill, dummy vinyl this past week and I gotta say, this album is slamming. Here's some physical proof.
And here's all the details on the Chill, dummy Pre-Order we're offering directly through the Doomtree Webstore. You can grab standard or deluxe editions that come with all sorts of limited and exclusive bonus gifts. Check it out below and grab your copy right HERE. Stress balls, sleep masks, exclusive t-shirts, buttons, stickers, and 3D prints galore.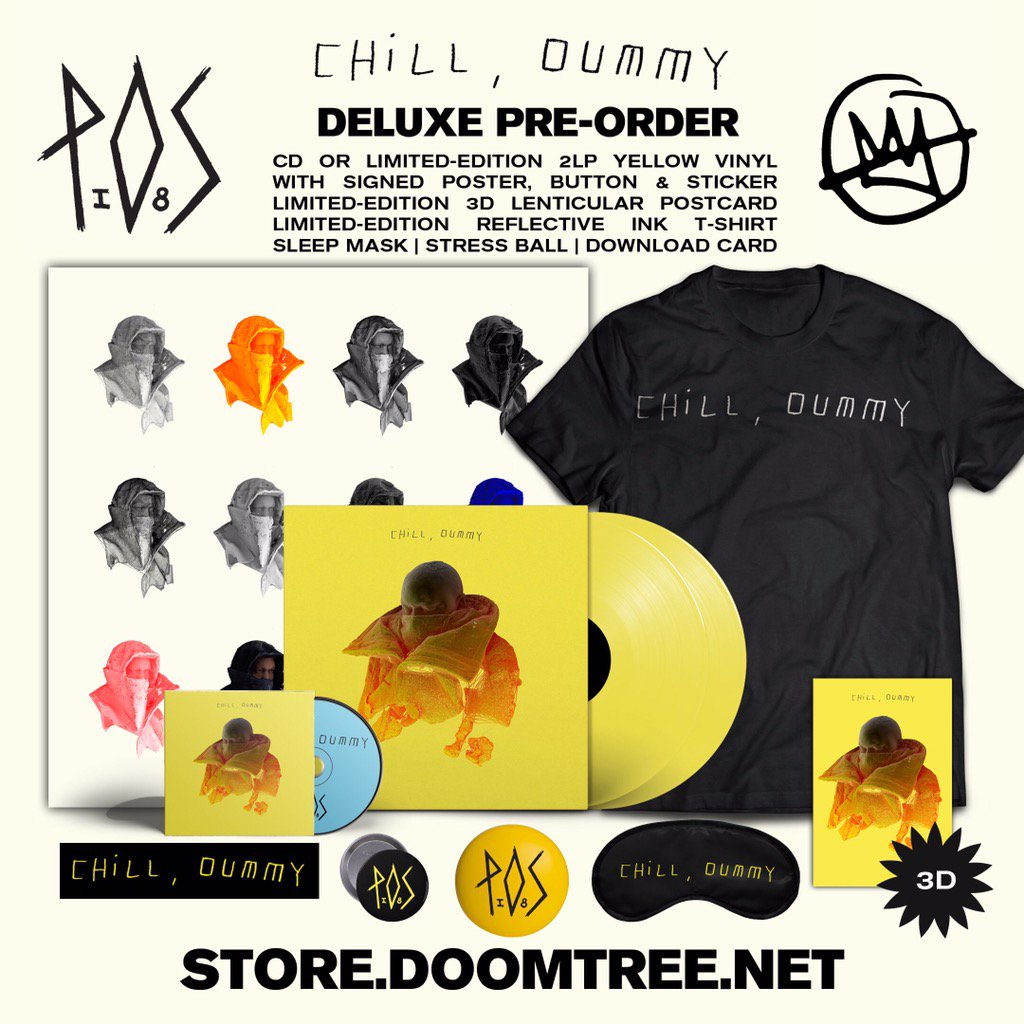 Now back to that whole big-time release shows topic for a quick second (SEGUE!). Last Friday we celebrated the release of Sims' phenomenal More Than Ever project with a gigantic release show at the First Avenue Mainroom in Minneapolis. Sims, Air Credits, WebsterX, Nazeem & Spencer Joles, Finding Novyon, Lex Allen, and P.O.S all graced the stage that night and it was truly one for the record books. Such an unforgettable evening. Enormous shouts to everyone that came out in full force to party with us. We had a bunch of FRIENDTOGRAPHERS on hand to document the occasion. Here's a few from the long-time homie Ricardo Zapata.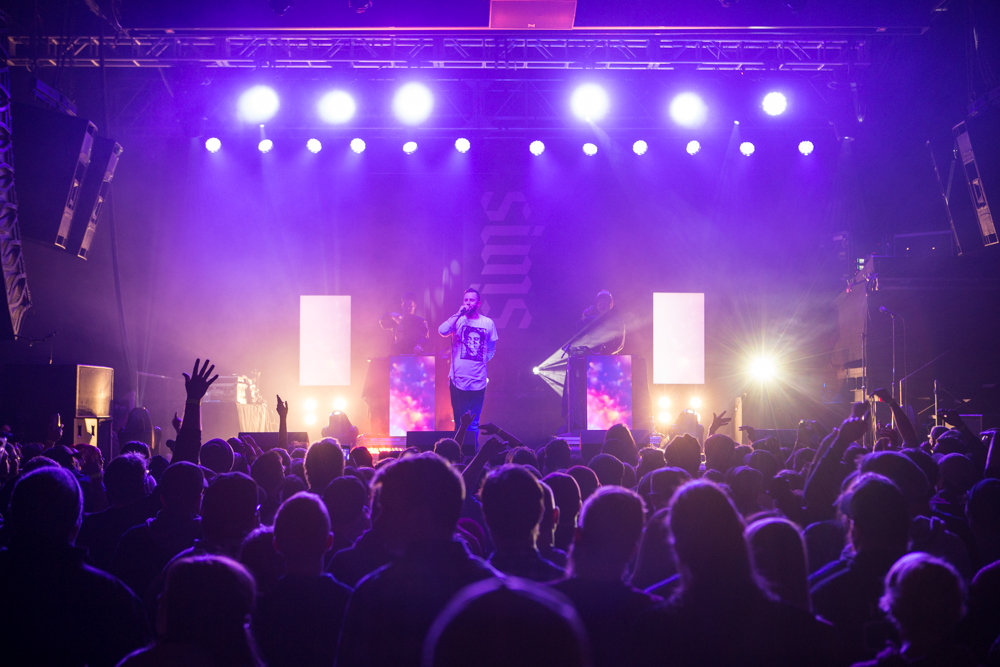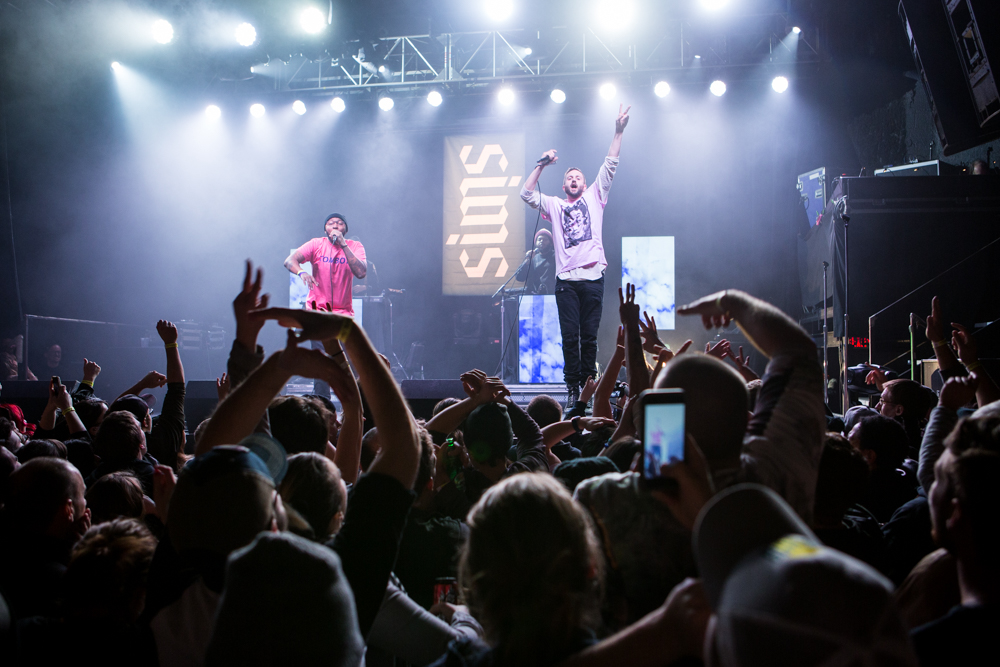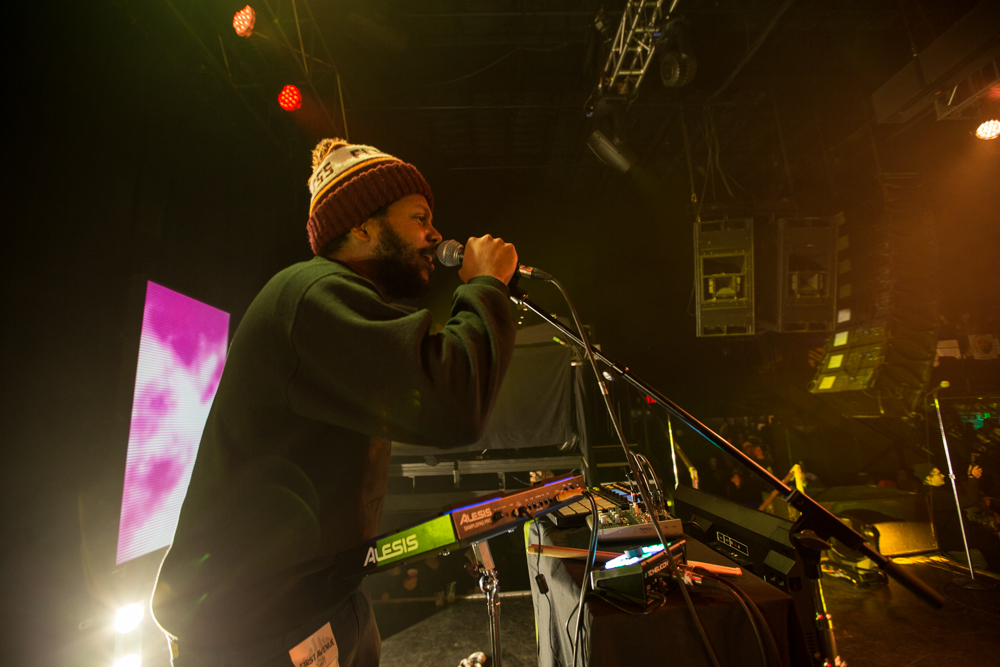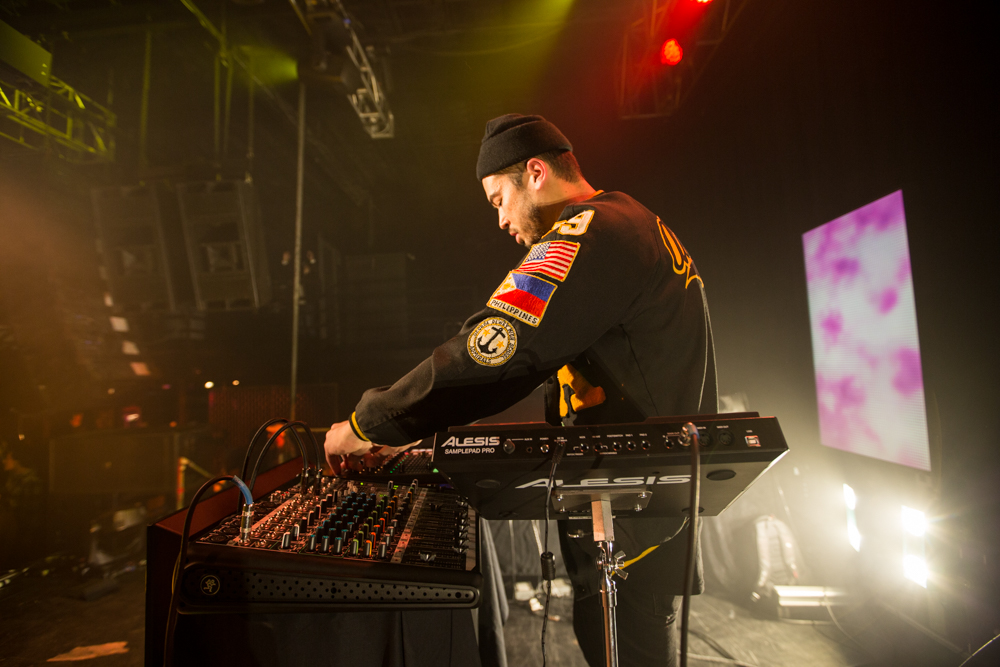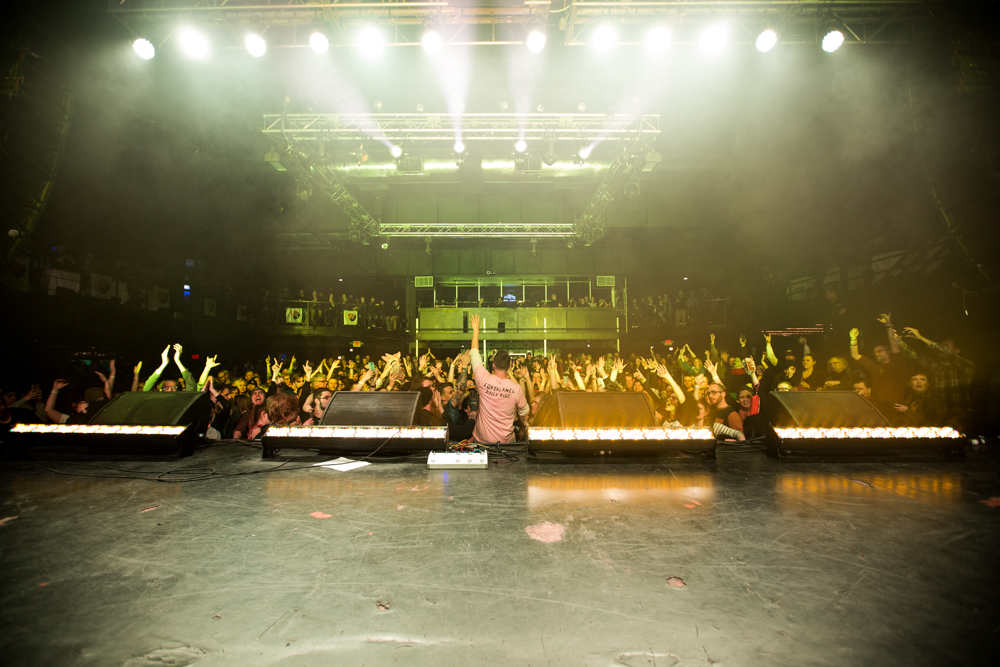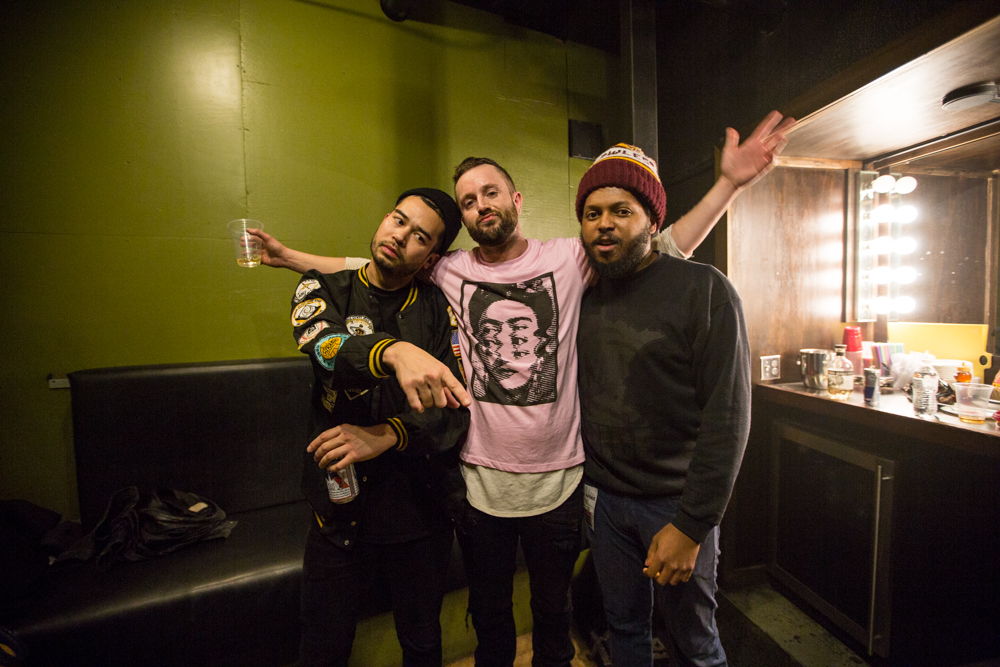 For even more recaps you can check out some great photos from Nick Greseth (HERE) and Twin Cities Media (HERE). Our local papers both did really in-depth and eye-opening interviews with Sims this past week as well. Check out the Star Tribune's interview HERE and the City Pages' interview HERE. And while we're at it here's a very rare selfie of DJ Fundo and myself having a moment after our brains were exploded from how astoundingly awesome this night was.
It doesn't stop there. Sims will continue touring a ton throughout the new year, knocking out weekend warrior dates as well as hopping on the P.O.S tour for a bit. You can catch him this Friday in Davenport, IA HERE and this Saturday in St. Louis, MO HERE. For info on all the dates go right HERE.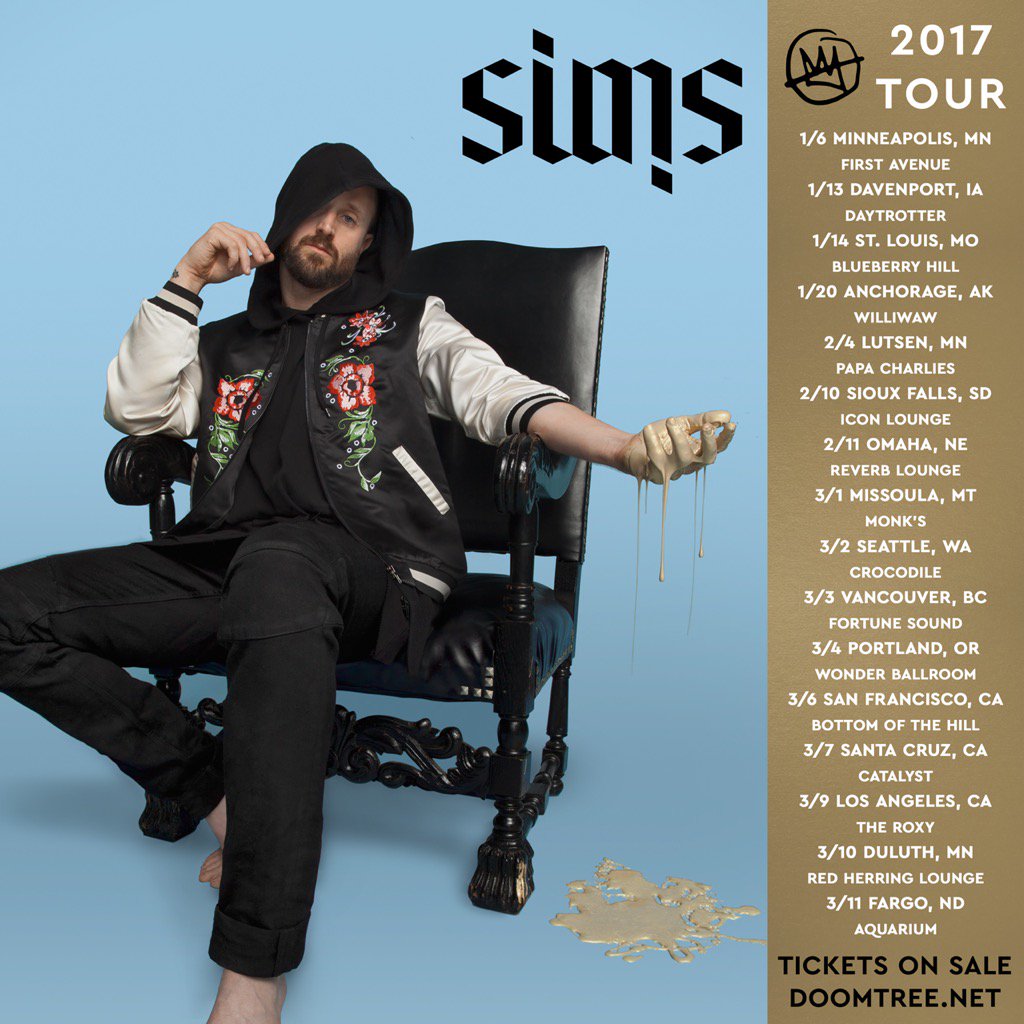 Sims will also be rocking Montreal's Pouzza Fest this May. Check out all the lineup mayhem below and grab your tickets HERE.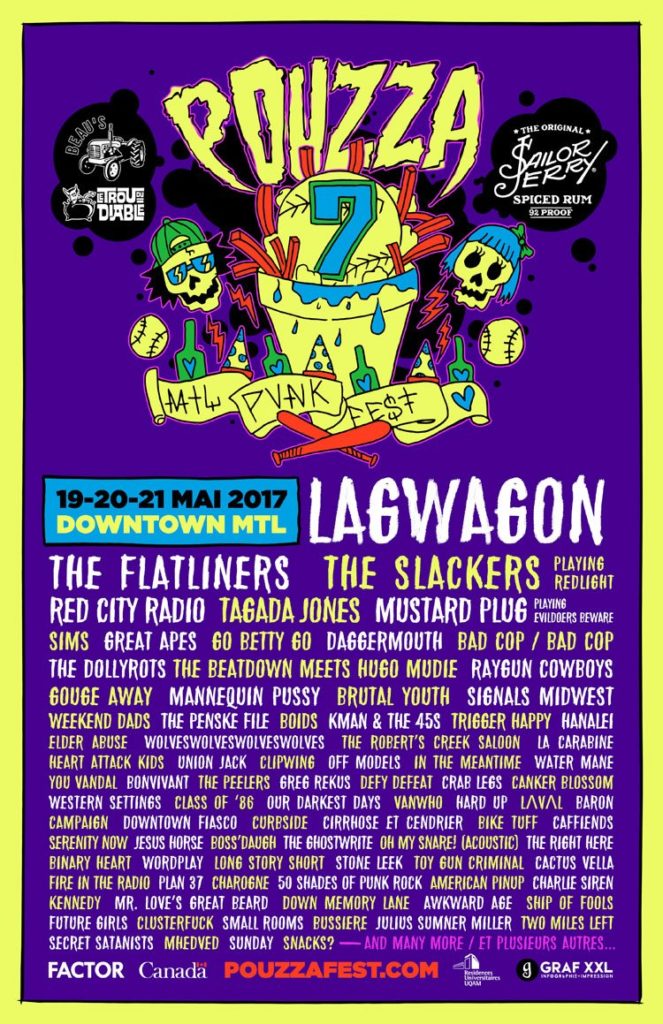 And of course, if for some reason you missed The Greatest Music Video Of All Time last week, make sure you take a look at Sims' beyond-hilarious vizual for "What They Don't Know," directed by Adam J. Dunn and Sims himself. Shouts to the millions of Twin Cities cameos in this one and a trillion thanks to everyone that took it upon themselves to premiere this video with us last week. So cool to be able to drop something directly with our squad. TTBT 4 LYFE.
Sims – "What They Don't Know" (produced by ICETEP)
Alright, that does it for this week! I came down with some super lame 24 hour flu bug yesterday so I'm gonna save the Bonus Jams and Baby Pics for next time while I nurse my way back to health. I hope you all have a wonderful week and I'll see you back here next Tuesday for sure.
— Beak
Twitter: @_LAZERBEAK_
Instagram: @lazerbeak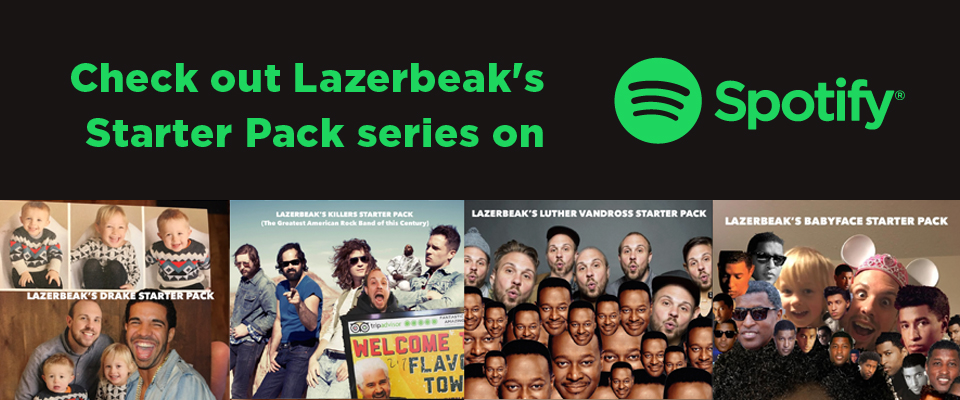 SUPPORT THIS BLOG LYFE. TUESDAYS WITH LAZERBEAK SHIRTS AND POSTERS AVAILABLE NOW!!!