Welcome back! I'm writing you from a remote cabin in northern Wisconsin so here's hoping the wifi holds up. Working on a boatload of new beats this week. Heater Season has officially begun and what better way to kick it off than with the release of P.O.S' monstrous Chill, dummy album this Friday?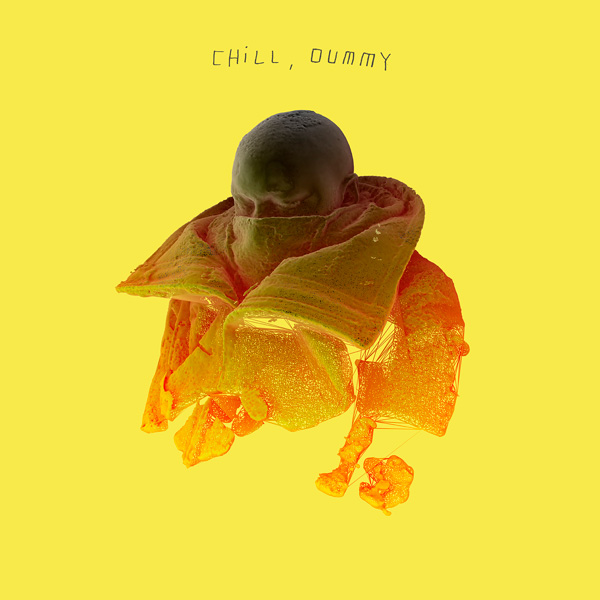 So pumped for everyone to finally get a chance to hear this bad boy. Here's a quick refresher if you missed it. First single "Lanes," produced by Stef with a super tight video directed by the homie Mercies May. Check it out.
P.O.S – "Lanes" (directed by Mercies May)
If you're just too antsy to wait until Friday to hear the album in its entirety, the good people over at Pandora have a solution for you. You can now advance stream Chill, dummy in all of its glory over at Pandora Premieres right HERE. It's even got a special little message from Stef at the top. Dooooooooit.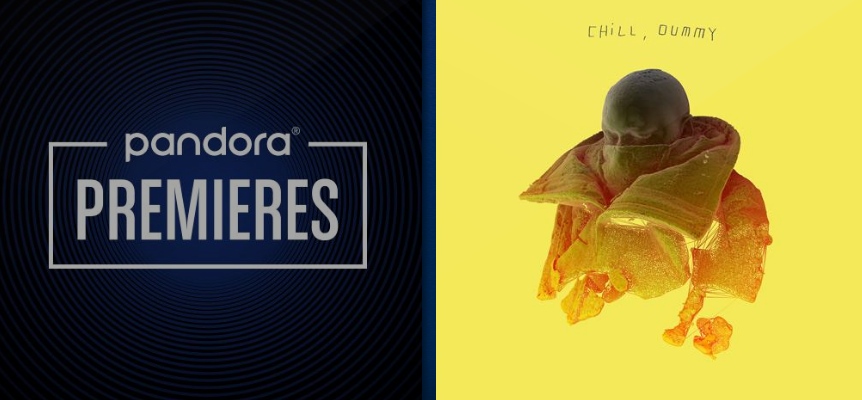 The official kick-off to the Chill, dummy Tour starts this Friday at the beyond-sold-out 7th St Entry in Minneapolis, but you can catch Stef in Chicago this Friday and Detroit this Saturday as the dudes head East. All dates, venues, and cities are below. Grab your tickets HERE before they're all gone.
Stef, Sims, DJ Fundo, and our very own Mary Thayer were up in ANCHORAGE, ALASKA this past weekend to rock a show. This is the one state I have yet to visit and I am extremely jealous of them all. Here's Stef  hanging out with some giant crab legs pre show.
And here is an absolutely majestic shot of two caribou sparring in the arctic tundra. SO. JEALOUS.
Sims with a rare selfie out in the middle of nowhere.
Fundo, Stef, Mary, and Sims in the middle of an Alaskan snowstorm. Truly epic.
Speaking of Sims (SEGUE STREAK 2017 HAS BEGUN), you can catch him all over the rest of the United States throughout the next few months. Check out all the dates and cities below and grab your tickets right HERE.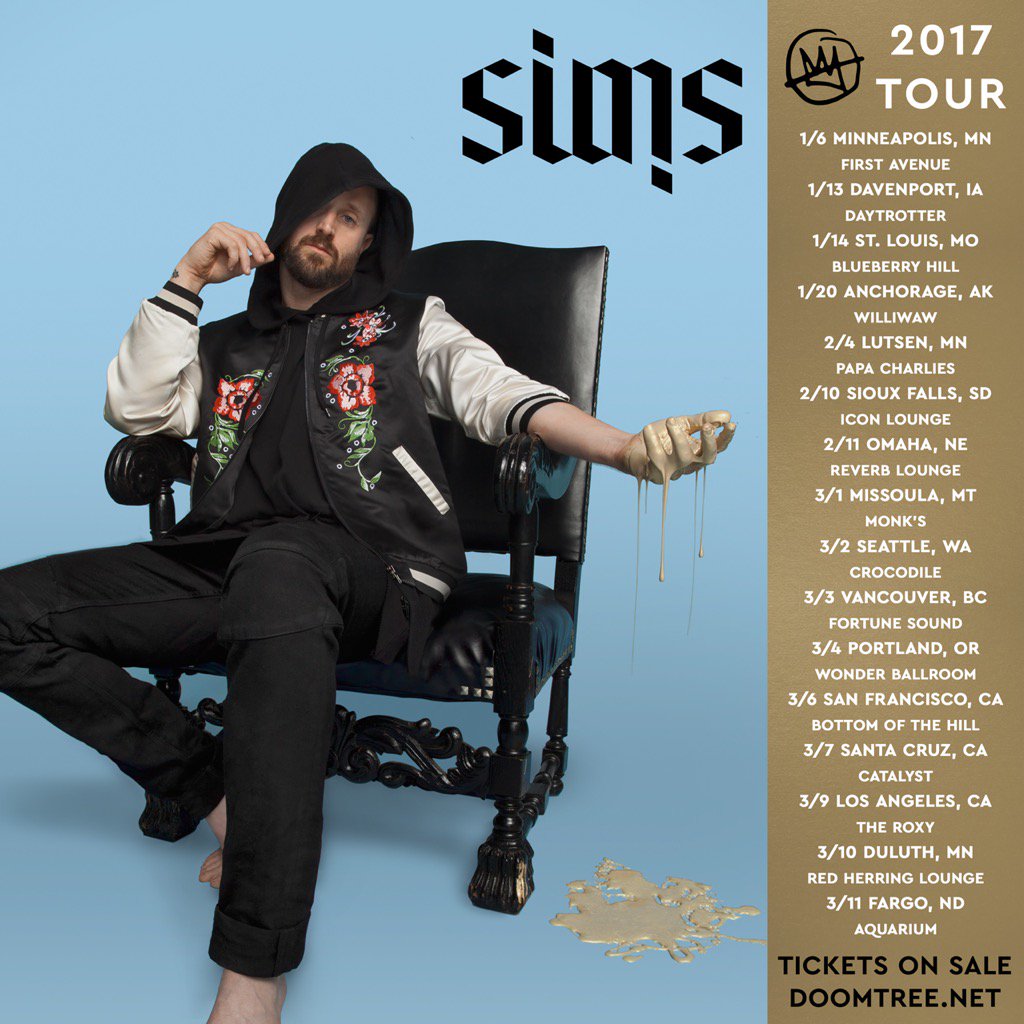 Now for a Doomtree-related hilarious internet video. Our good friend Jacy Catlin recently dropped the trailer for his fake movie The Negotiation and it is absolutely worth two minutes of your time, guaranteed. It's even got a few cameos from P.O.S and myself. Check out The Negotiating below.
Jacy Catlin – The Negotiating Official Trailer (featuring P.O.S and Lazerbeak)
AMAZING. With that let's transition into another weekly round of excellent Bonus Jams. Gonna kick things off with a new live video from the Poliça & s t a r g a z e collaboration. This was shot at the US premiere of the project a few months back and Liquid Music and the SPCO have now captured the footage for all to hear. I find this song especially fitting given the last few weeks in our country. Check out "How Is This Happening?" below.
Poliça & s t a r g a z e – "How Is This Happening?"
Metasota just dropped a brand new mixtape right on the heels of his previous EP. I love this man and everything he puts out. I highly recommend investing in his entire catalog if you haven't yet. Check out It's Just Rap below.
Metasota – It's Just Rap Mixtape
deM atlaS dropped a new video last week which I also highly recommend. Check out "In The Mud" below. Really pumped to hear more from this dude. It's been awesome to watch him come into his own the last few years.
deM atlaS – "In The Mud"
Our good friend Aby Wolf dropped a live performance video with TPT's MN Original series last week. She's got one of the all-time craziest and most unique voices in the game. This is a must watch.
Aby Wolf – "Alone" (acoustic)
TVKERS is a new duo out of the SPVCE collective featuring RP HOOKS and Good Karma Niles. Check out "Ghost & Gordan" below. Super tight. Looking forward to hearing more from this entire camp.
TVKERS – "Ghost & Gordan"
Medium Zach is on a roll lately. He's been churning out new beats in his weekly Snapchat series and recently dropped this new heater featuring him playing all the live instruments. Love the hustle and output. Check this out and grab the stems from the whole session to make your own beats. Each One Teach One.
Medium Zach – "Problem Solver"
I'm getting super amped about the new Syd solo album. Check out this new "All About Me" single, it's the best.
Syd – "All About Me"
I'm sure by now you've heard about the new Young Thug video where he doesn't actually show up to the shoot and the director is forced to make it without him. Whether this is a gimmick or not, the video and song are both great. This was for sure the standout track on Jeffrey to me.
Young Thug – "Wyclef Jean"
And finally, I'd like to leave you with Aziz Ansari's opening monologue on SNL this past Saturday. I really haven't heard anyone else so succinctly nail the issues and divide we face as a country currently with this much empathy and understanding across the board. Not to mention with humor. If you only do one thing today, please watch this and take a few minutes to let it sink in. Strength and love to everyone that participated in some way or form to the Womens March across the world last weekend, whether you were in attendance or simply talking or posting about it and furthering the cause. I was profoundly moved by the outpouring of people coming together on all seven continents to raise their voices for what they believe in. Manly man tears and all. WATCH THIS.
Aziz Ansari – SNL Opening Monologue
I'll leave you with a couple quick Baby Bonus Pics. Penny is officially all grown up. She got her hair cut at a real deal salon last weekend (and of course demanded she wear lipstick for the occasion). Man, time flies.
Here's a quick shot of the gang last Friday night. We get wild on the weekends. The first official Hat Party was a big hit all around.
Now for a quick throwback. My mom recently found a box of my old clothing from grade school, as well as this incredible picture. Pretty sure I've never looked as good in my entire life as I did this day.
And here's my favorite piece of clothing that I've ever owned. Trying to figure out a way to still pull this off even though it's now about three sizes too small. Let me know if you've got a good tailor on speed dial.
Alright, that does it for this post. I hope you all have a wonderful week. Go stream Chill, dummy and join me on Friday in celebrating the release of the new album. SO EXCITED. See you next Tuesday!
— Beak
Twitter: @_LAZERBEAK_
Instagram: @lazerbeak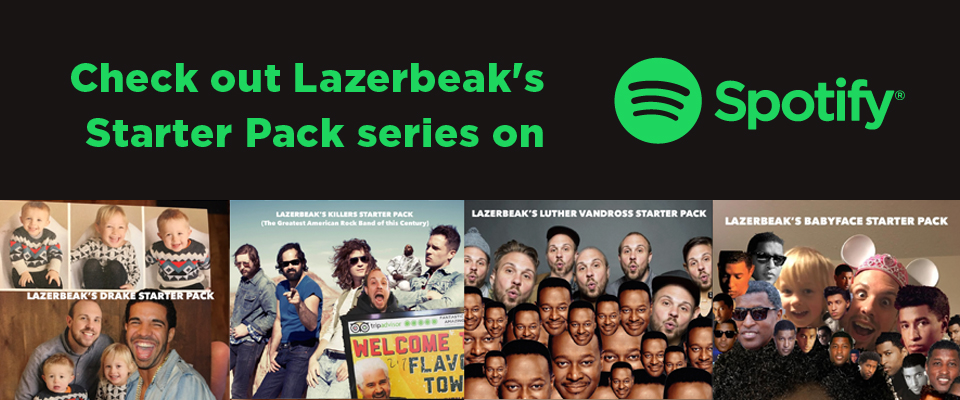 SUPPORT THIS BLOG LYFE. TUESDAYS WITH LAZERBEAK SHIRTS AND POSTERS AVAILABLE NOW!!!