Welcome back to another edition of Tuesdays With Lazerbeak! I've got a ton of big-time news to fill you in on so let's get right to it. Extremely excited to announce that Sims will be taking his show-stopping More Than Ever Tour overseas this Spring throughout Europe and the UK! Dates and cities were just announced this morning and tickets will go on sale later this week. England, Germany, Switzerland, Austria, Hungary, Slovakia, and the Czech Republic are all on deck for the first two weeks of April. Check out the flyer below and stay tuned for more details!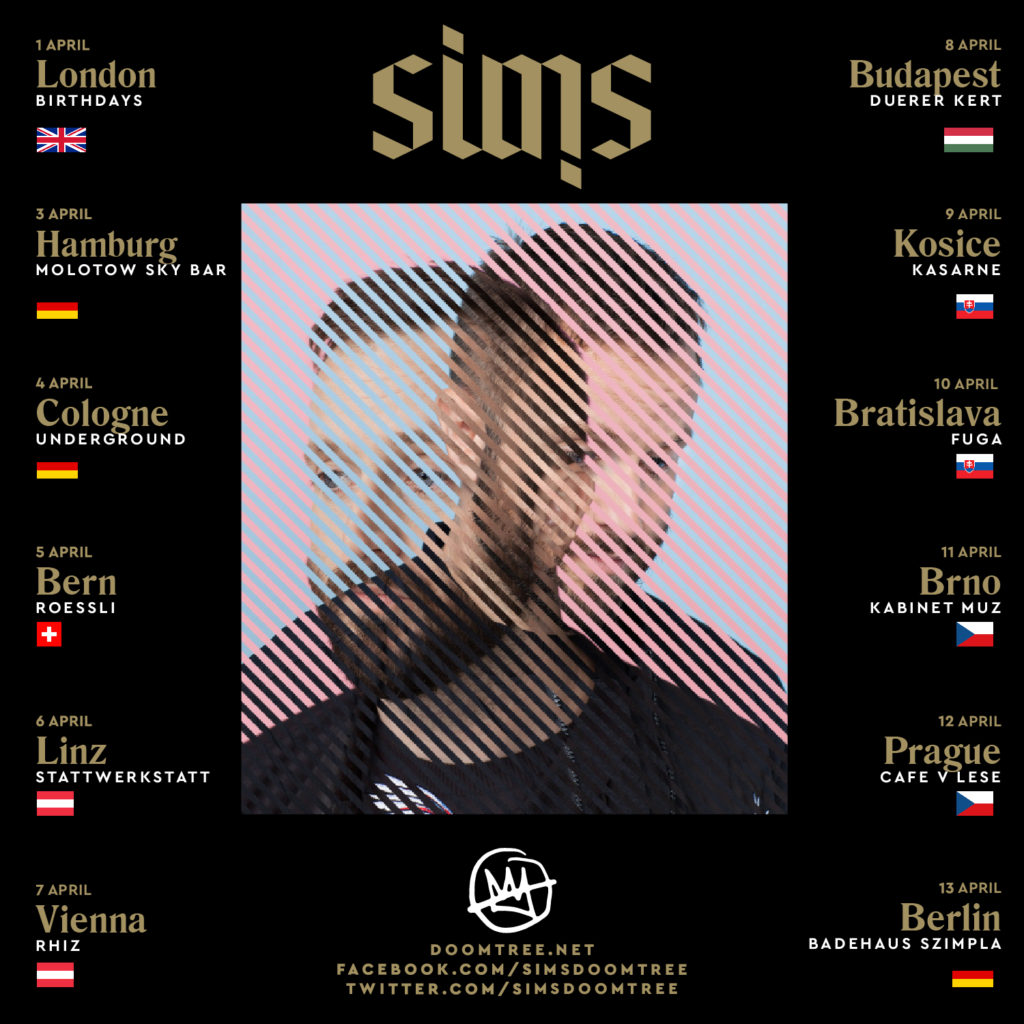 Meanwhile, Sims continues to hit the road hard back in the states. He's rolling through Sioux Falls (tix HERE) and Omaha (tix HERE) this weekend with Dwynell Roland before heading home and taking a few weeks off. Then he'll meet up with the P.O.S tour for a couple weeks out on the West Coast in May. Check out all the upcoming US dates for Sims below and grab your tickets HERE.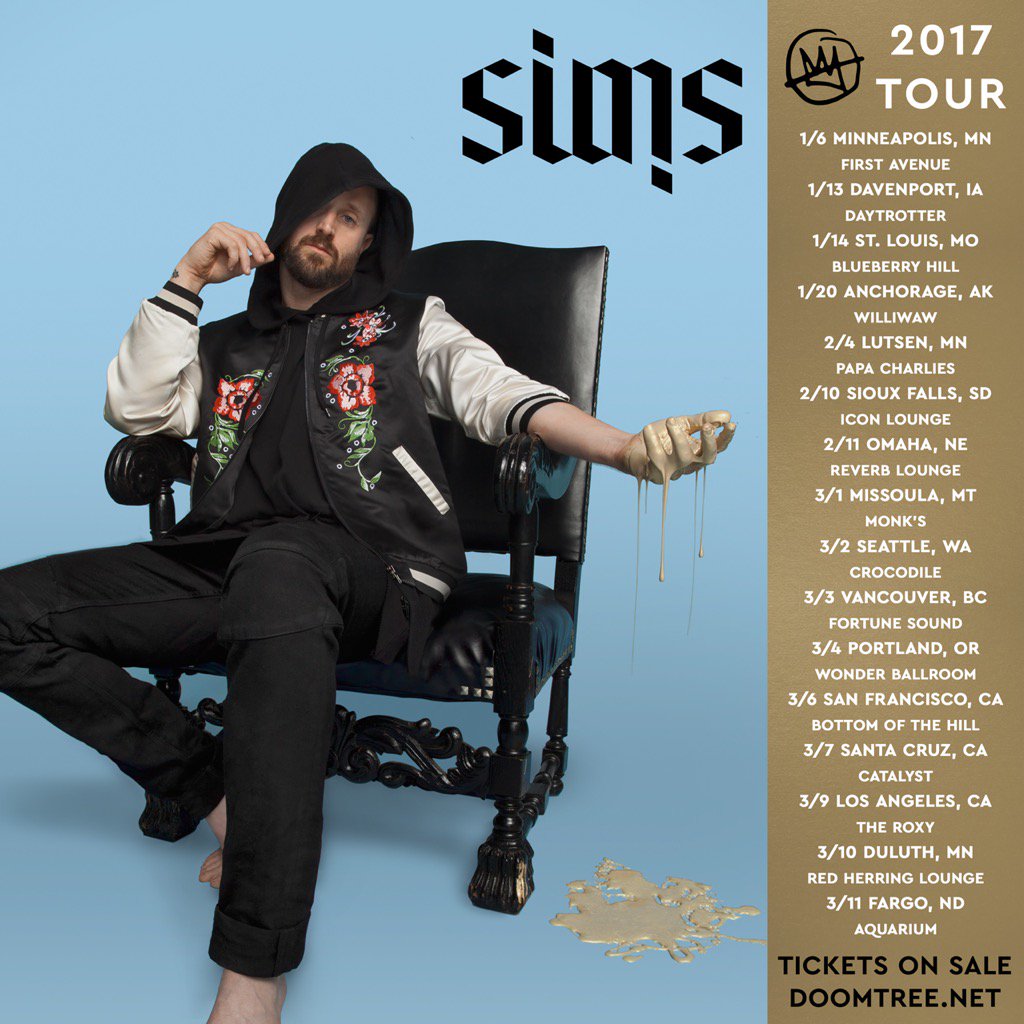 Speaking of the P.O.S Chill, dummy Tour (OH YEAH SEGUE), Stef, DJ Fundo, Hard_r, Ceschi, Transit22, and tour manager James have made it through the Midwest and Canada and are now posted up on the East Coast. Here's a quick little photo recap from the first week on the road. Looks like they're having an alright time.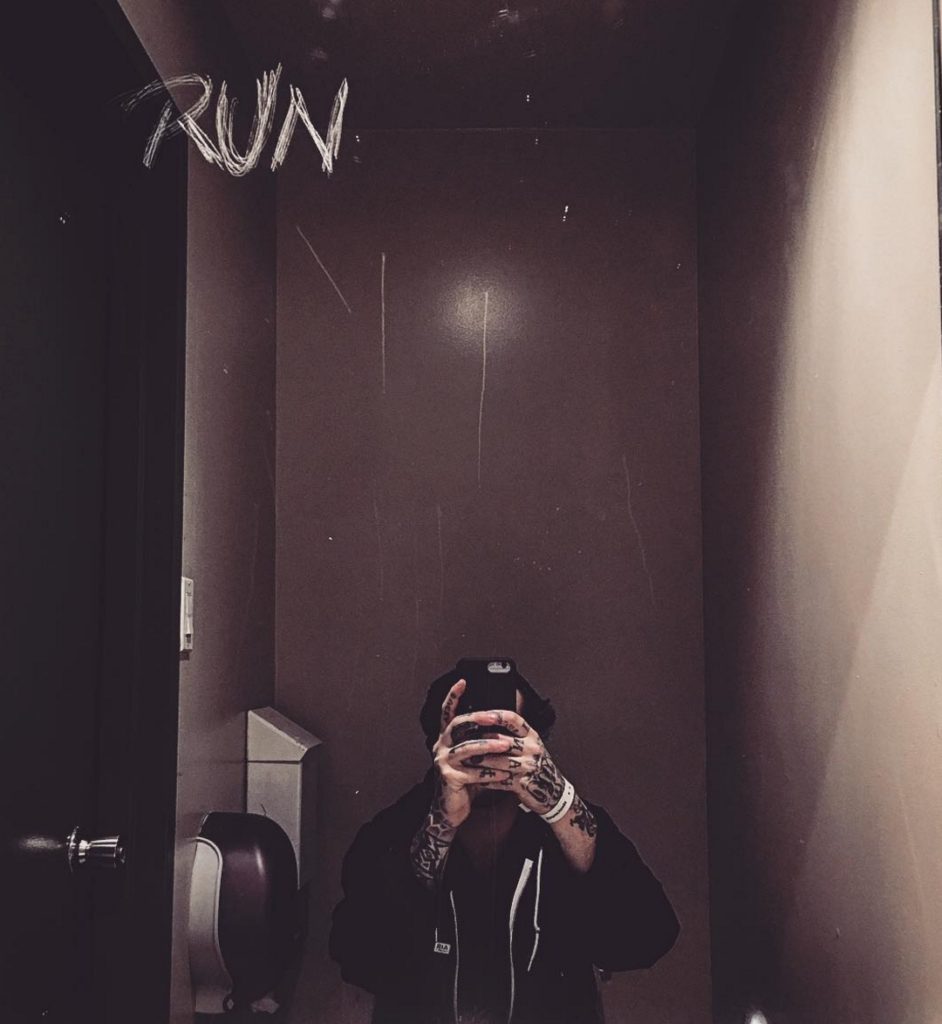 The dudes will be playing Rough Trade in Brooklyn TONIGHT (2/7) and Mercury Lounge on Wednesday (2/8) before heading south for Asheville, Atlanta, and New Orleans later this week. Check out all the upcoming dates below and grab your tickets right HERE.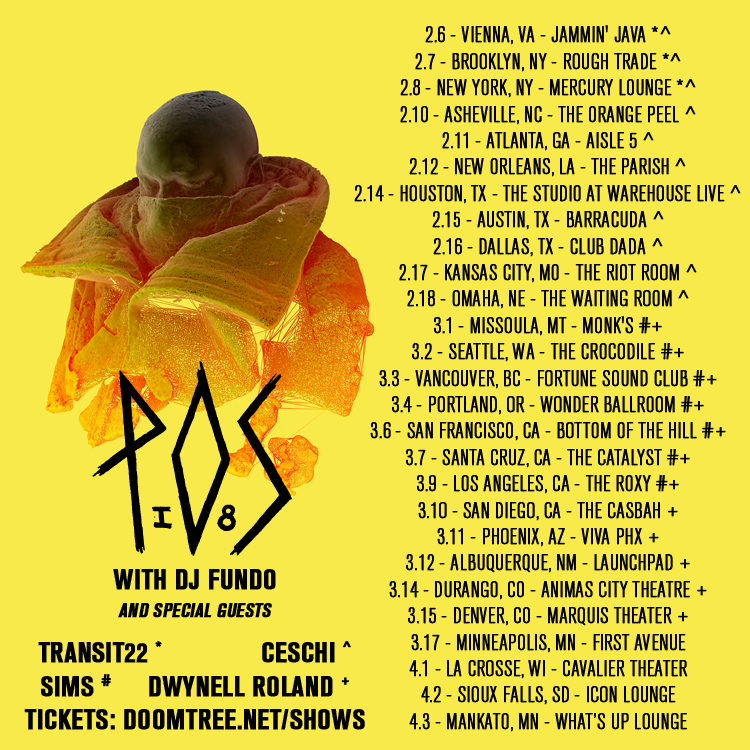 We've now entered the second week of the Chill, dummy Takeover and there's been a good amount of sweet press and interviews that have continued to roll out. The Current aired their in-studio performance and interview with Stef and Fundo yesterday and you can check out the entire thing by clicking the links below.
The best interviewer in the biz, Jesse Menendez, interviewed Stef in Chicago for his excellent Vocalo program. You can listen to that entire interview below. It's a good one.
The good people over at Chorus.fm (formerly of Absolute Punk) did a super thorough and detailed interview with Stef that you can checkout right HERE.
And the Mercury Lounge picked Stef as their featured February artist for their ongoing Pandora Mixtape playlist series. Click the image below to check out what Stef's been bumping lately.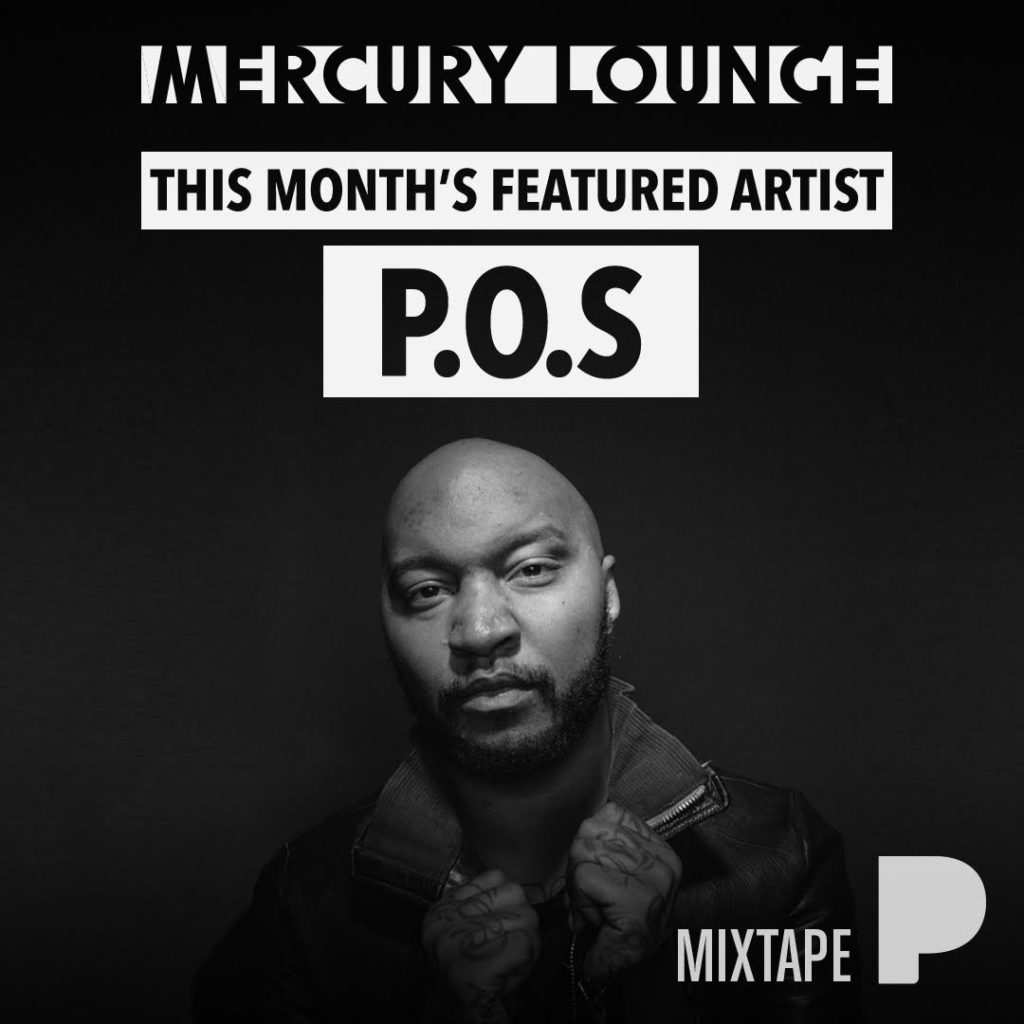 BAM! That does it for Doomtree-related news this week. I've been desperately trying to keep up with the amount of awesome music that's come out in just the first five weeks of 2017 alone, and it's starting to feel like a full-time job. Here are some of my favorite Bonus Jams from the past month. We'll start off with the debut full-length from Sampha. This guy has been popping up as a guest on other albums for years, always stealing the show, and finally we've got a whole album of just him to dive into. Process is truly phenomenal and I cannot recommend it more highly. Check out "Blood On Me" below for a taste.
Sampha – "Blood On Me"
Syd from Odd Future and The Internet has just dropped her debut solo album, and it is also truly phenomenal. Good god, every single song on the record is great – similar to the new Kehlani in that way. This one does a good job of riding the current wave of Aaliyah tribute music with some super stripped back modern production (also handled by Syd). Check out "Body" below and definitely pick up this Fin album.
Syd – "Body"
Mariah Carey is back yet again. I really don't know how she continues to crank out hits and poach whatever new up and coming star rapper of the moment is for a feature, but she's stuck to this formula for the past couple decades now and it's still working. "I Don't" featuring YG is no exception. Extra points for the Donell Jones interpolation in the chorus. Throwing that video down below too just because he's still the best.
Mariah Carey ft. YG – "I Don't"
Donell Jones – "Where I Wanna Be"
The Migos continue to dominate the charts and every dancefloor in America (as seen last Friday when Ander and I DJed at Red Bull's Crashed Ice kickoff party). I still need to spend a bit more time with this Culture album, but there are definitely some smash hits on here. Check out "Call Casting" below, as well as the now instant-classic video of them rapping the Llama Llama Red Pajama children's book over their "Bad and Boujee" beat.
Migos – "Call Casting"
Migos – "Llama Llama Red Pajama"
I gotta admit I've never fully gotten the whole Mac DeMarco thing as much as most people, but the two songs he just dropped off of his forthcoming solo album are absolutely phenomenal. Probably time for me to go back and check out his last couple of projects before it drops. Very much looking forward to this one. Here's "This Old Dog" to get a sample of what he's working with.
Mac DeMarco – "This Old Dog"
Now for a handful of Local Bonus Jams to close this thing out. Romantica are back with a new record this Friday! Oh man, I go way back with these guys. Great to hear Ben and the whole gang at it again. Check out "Harder To Hear" below. Pumped to hear the whole thing when it drops later this week.
Romantica – "Harder To Hear"
Claire de Lune and Grant Cutler are back with a new album as tiny deaths. They just released Elegies this past Friday and it is excellent. Check out the video for single "wrong" below and grab the whole project HERE.
tiny deaths – "wrong"
I have been seriously sleeping on local afro-beat band Black Market Brass for years now, and for that I do apologize. Good lord these guys are crushing. The perfect music to get through these final months of winter. Loving it.
Black Market Brass – "Half A Cig"
The homie CRASHprez just dropped a new loosie last week and I can actually consider this a Local Bonus Jam now that he's made the leap from Madison to the Twin Cities. Check out "mind if i wyle out?" below.
CRASHprez – "mind if i wyle out?"
I'll close things out with this new poignant video from Rich Garvey. Him and producer Travis Gorman have been cranking out the hits lately and I'm always excited to hear what they're up to next. Check out "Then They Gotchu" below.
Rich Garvey – "Then They Gotchu" (produced by Travis Gorman)
OK! I'll leave you with a few Bonus Baby Pics before calling it a day. We were super pumped to get our "All Are Welcome Here" signs in the mail last weekend. It took some serious thinking to figure out how to get them into the frozen ground, but with a few screws and a hammer we got it sorted. Here's Crab Man Cam repping for our little corner of the world.
You gotta take the good with the bad I guess. That same week Penny and Cam decided it would be good to color all over each other's faces with permanent markers. Not cool, guys (but kind of cool looking I guess).
Now for a little Laid Back Lou spotlight. This kid is truly one in a million and doesn't get a ton of shine because he's usually getting boxed out by his rambunctious starved-for-attention siblings. My folks took Lou for a special sleepover last weekend and brought him all over the place, which he loved so much. He's definitely gonna be the artist in the family. He loves singing, dancing, and painting more than anything. Here's a few pics from his weekend adventure with Grandma and Grandpa. I love this sweet little man. Really hoping that he figures out piano soon so someone can finally teach me the basics.
Alright, that does it for this post. I hope you all have a wonderful week. I'm still in shock about how that crazy Super Bowl played out. So wild. See you next Tuesday!
— Beak
Twitter: @_LAZERBEAK_
Instagram: @lazerbeak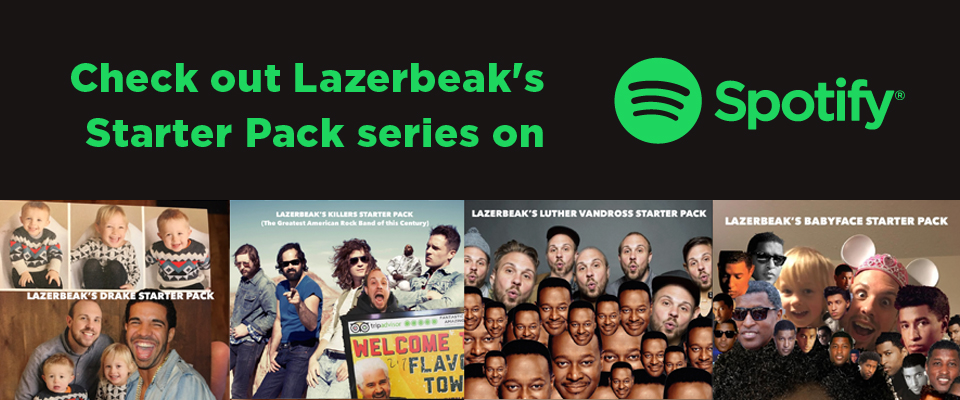 SUPPORT THIS BLOG LYFE. TUESDAYS WITH LAZERBEAK SHIRTS AND POSTERS AVAILABLE NOW!!!