Hey! Welcome back to another big time Tuesdays With Lazerbeak post. P.O.S continues his Chill, dummy World Takeover this week. The album has been out for 18 days and already Stef and DJ Fundo have hit the Midwest, East Coast, and southern region of the United States, plus a few Canada dates thrown in there just because. This past week saw them in NYC, Asheville, Atlanta, and New Orleans.  Here's a mammoth photo recap of those epic times, starting with Ceschi, Stef, and Transit sitting on a classic nondescript greenroom leather couch before a show.
Stef stopped by the Moog headquarters in Asheville to play around with some seriously crazy gear. Here he is doing god knows what with a patch bay.
Next stop was the Giphy headquarters to make up his very own gifs. Not sure how the wig and shades made their way into this, but sometimes you just gotta roll with it.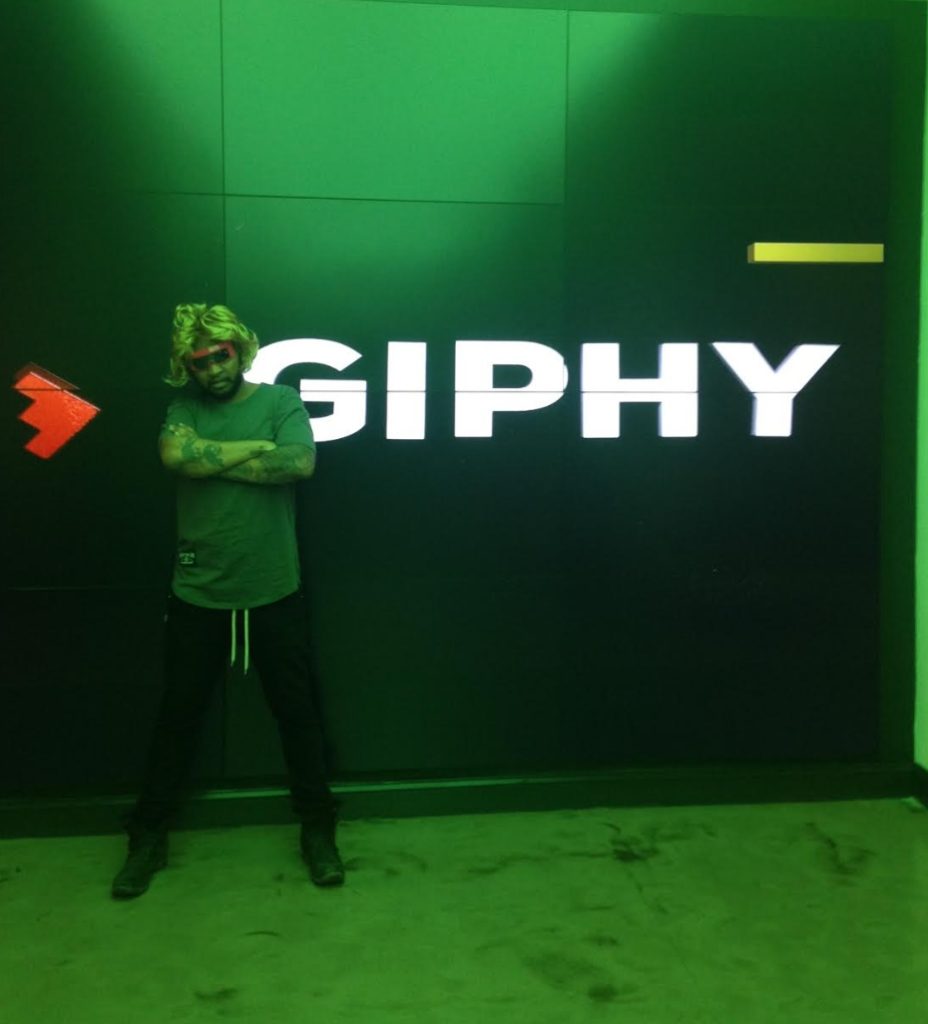 From there it was onto a visit and interview at the legendary and very reputable WNYC studios.
And then a live streamed performance over at the Paste offices. Man, busy dudes.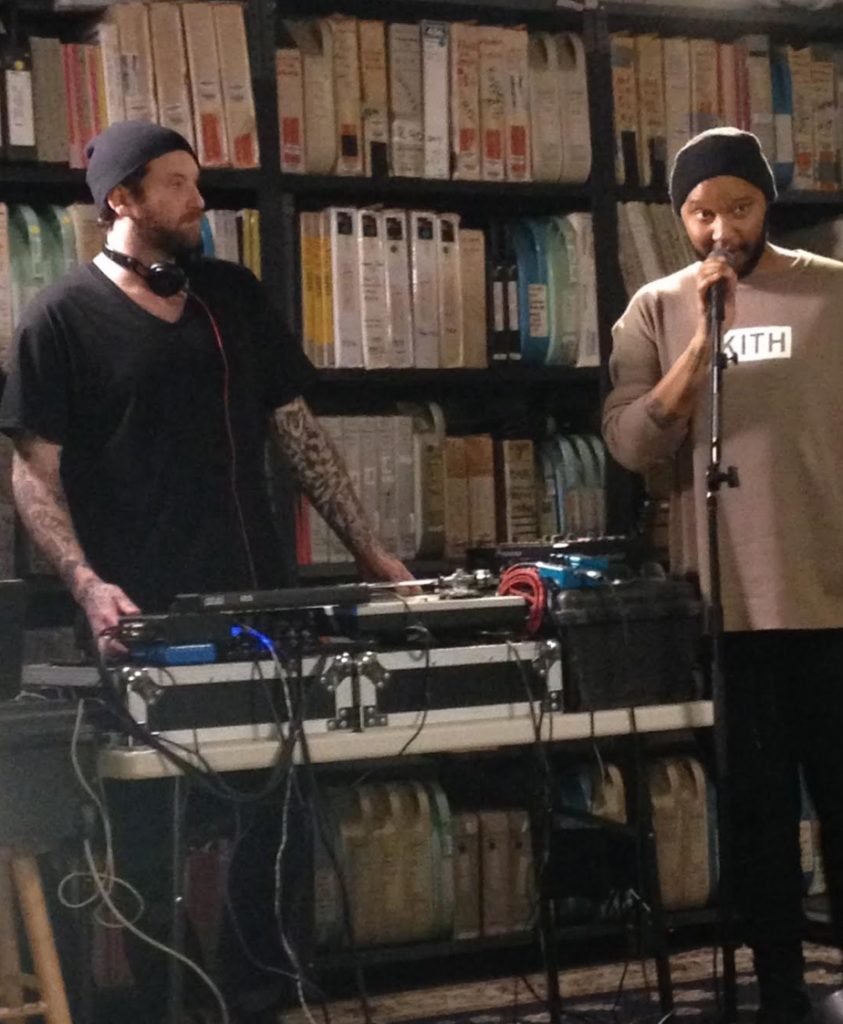 Brooklyn photo shoot with our good friend Chad Kamenshine.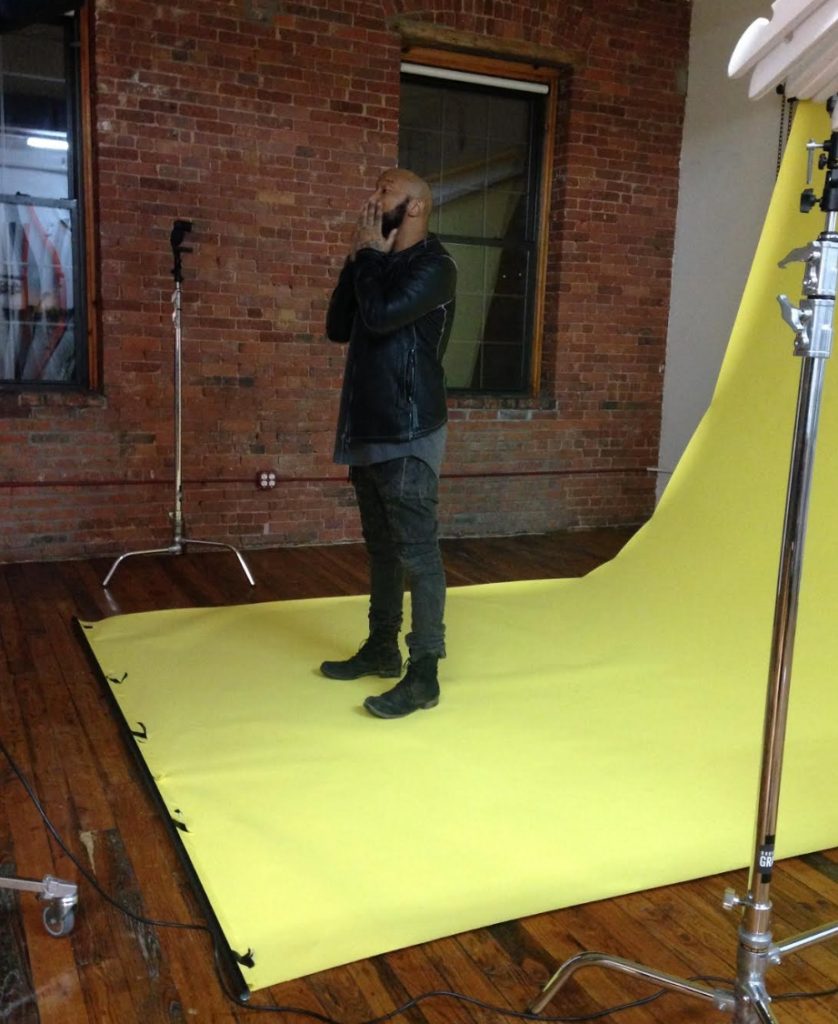 Insert some sort of SQUADGOALS hashtag punchline here.
A very special Happy Valentine's Day from Stef and Fundo. Bursting with love.
Posted up at the Rough Trade show.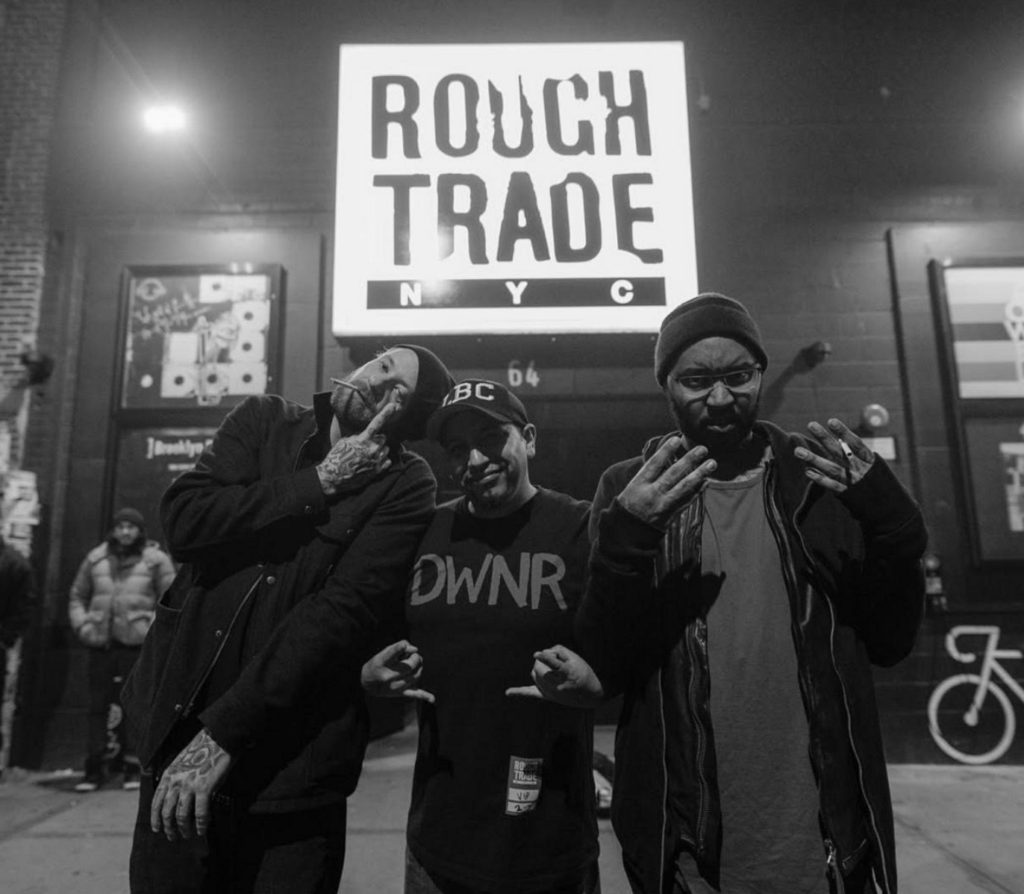 And it's still No Kings.
Lastly, here's DJ Fundo being gross with a colorful mannequin. Sounds about right.
BAM! All that in just one week. Leg 1 of the Chill, dummy Tour continues tonight in Houston (2/14), Wednesday in Austin (2/15), Thursday in Dallas (2/16), Friday in Kansas City (2/17), and Saturday in Omaha (2/18). Then Stef and Fundo will take a little breather before heading out West at the top of March. Check out all the dates below and grab your tickets right HERE. This one is definitely not to be missed.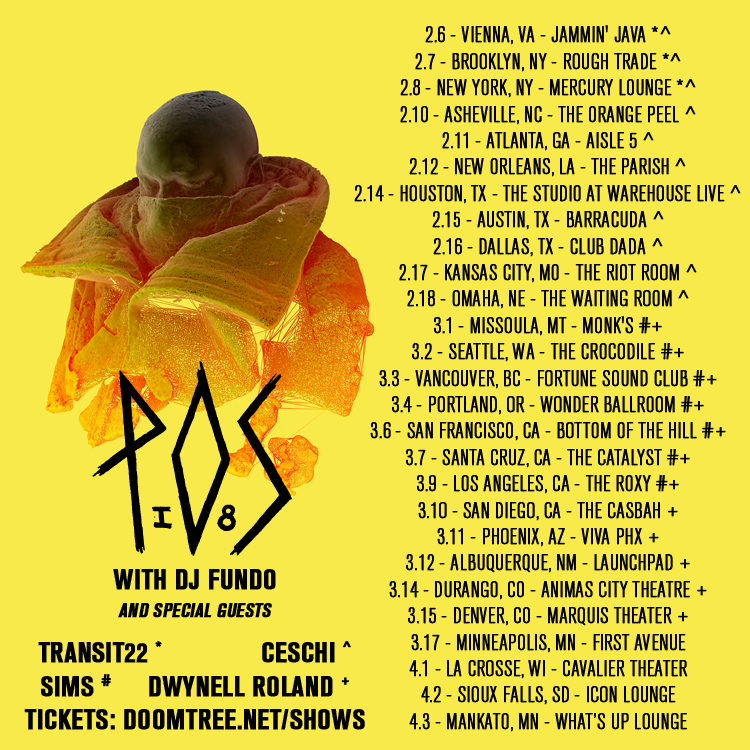 Speaking of the Chill, dummy Tour (SEGUE), Sims is going to be hopping on for the first few weeks of the West Coast run this March. And speaking of Sims (DOUBLE SEGUE!), tickets just went on sale for his big headlining European tour that kicks off in April. Check out all sweet deetz below and make sure to hit your people up overseas and remind them to go. You can grab tickets right HERE.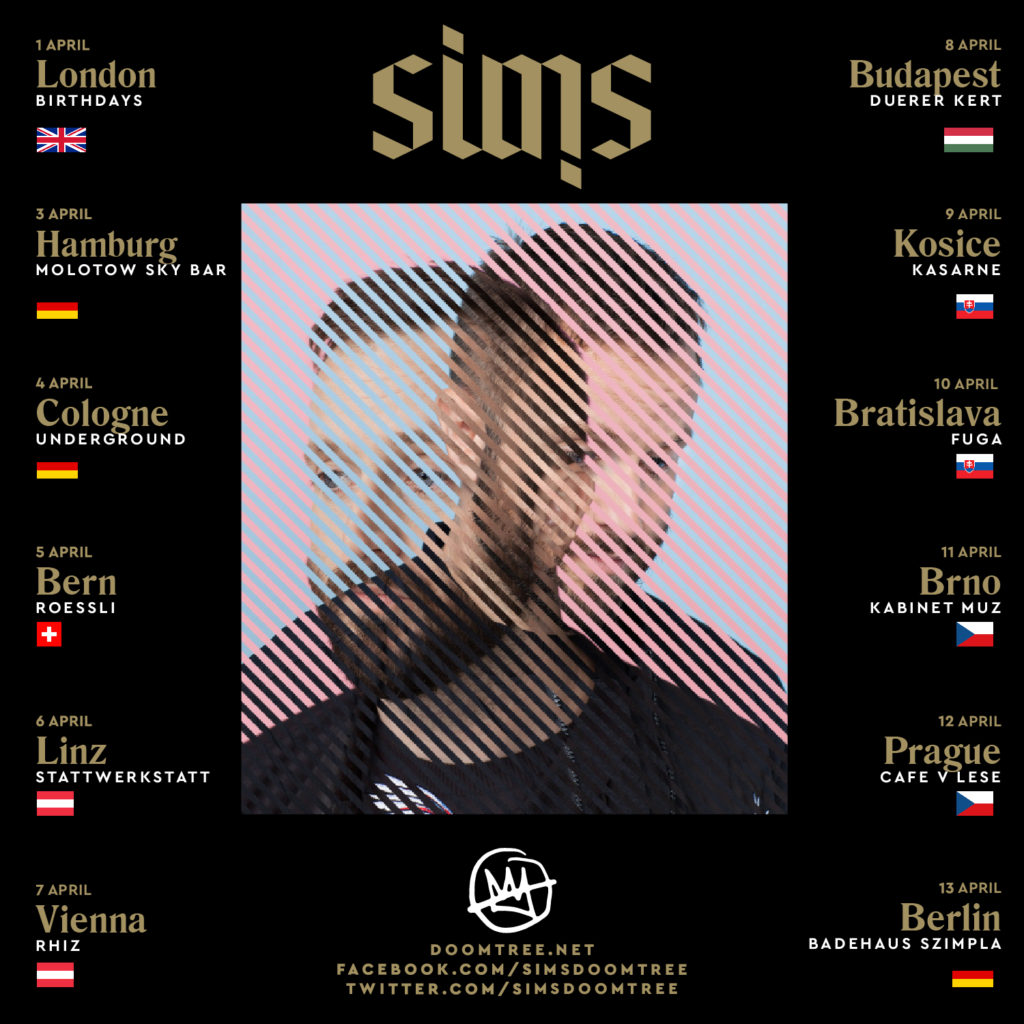 Now for a hometown show. Ander Other and I have been doing more and more of these special DJ nights as of late, and our next big dance party takes place on Friday, Feb 24th at Honey in Minneapolis. We're calling it Friday Night Bonus Jams, and it's guaranteed to be a total sweaty blast. Come join us!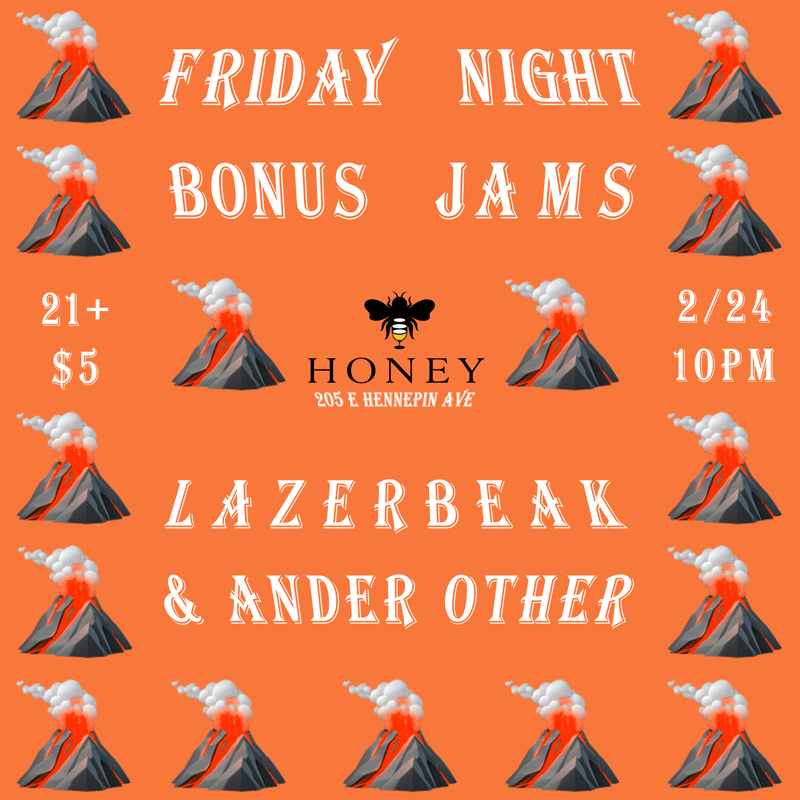 Oh and if you find yourself in the Twin Cities tonight on Valentines Day and feel like being out surrounded by people, you should absolutely head down to the VFW to rock with Ander Other, DJ Keezy, and Rowsheen for their Heart Attack DJ night. Love will be all around.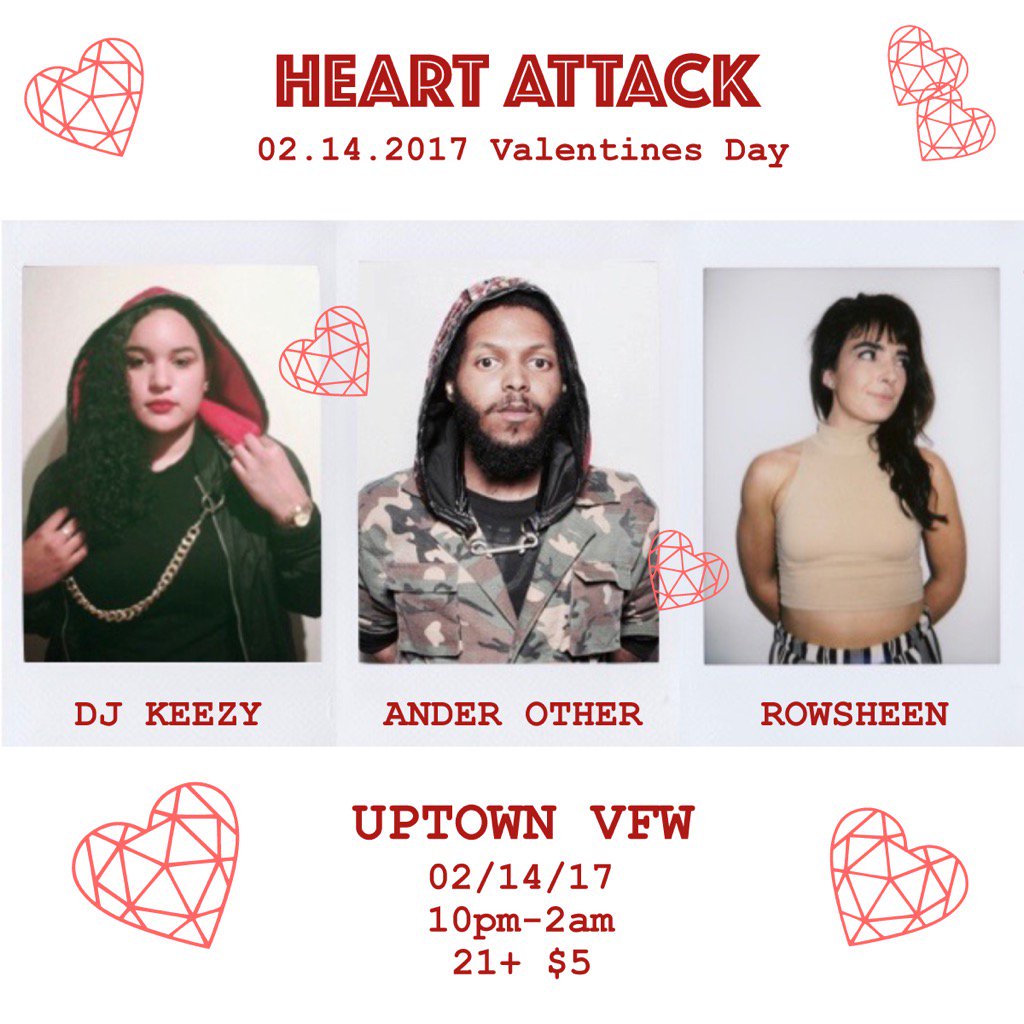 Alright, that does it for the Doomtree-related news this week, so let's jump right into some actual Bonus Jams. Dead Man Winter just released what will undoubtedly be one of my favorite albums of the year and dropped this hilarious new music video last week chockfull of about one billion Minnesota artist cameos to coincide with his most excellent release show at First Avenue. I'm proud to say I got to debut a ton of dance moves I've been working on in this vid, including my patented Knee Dance and a little air ukelele thing. Sims also pops up and kills it. Check out "Destroyer" below.
Dead Man Winter – "Destroyer"
Our homie Bobby Raps has been out in LA the past few years crushing everything in sight. Last week he dropped the first leak from his upcoming mixtape, and it's a banger. Can't wait for people to hear this project. I got a sneak peek last time I was out in LA and it is ridiculously awesome.
Bobby Raps – "Desensitized"
SiR is the newest addition to the Top Dawg family and he dropped this great "W$ Boi" video a few weeks back to celebrate the deal. I gotta catch up on his last EP. I'm a fan of pretty much everything this crew does though, so I'm sure there'll be plenty of new heat on the way.
SiR – "W$ Boi"
The grime fan in me has been absolutely loving this New Gen album that XL Recordings just dropped. I'm not sure exactly who's in the group or if it's just a compilation of a ton of closely related artists, but every song RULES. Here's a standout featuring Stefflon Don and Abra Cadabra. Highly recommend checking the whole thing to get a taste of the what the next generation is cooking up over in London.
New Gen – "Money Haffi Mek"
While we're on it, definitely check out this new one from Stormzy. Shouts to London Ass Sam for hitting me with this last week. This song and video are incredible and both make me want to go to SOUF London and eat fried chicken.
Stormzy – "Big For Your Boots"
My love of house music is growing by the day. It doesn't hurt that I've been on a New Years Resolution elliptical machine kick and dance music is the absolute perfect BPM to run to. Here's a few artists that I've been loving as I journey further down the rabbit hole. First up is Daphni, which is a side project of Dan Snaith from that band Caribou. It's the best.
Daphni – "Yes, I Know"
Classixx is the band that got me into all this house music in the first place, and one of my favorite songs off that album features the vocals of Alex Frankel from the group Holy Ghost!. Soooooooo good. Definitely recommend checking out the entire Crime Cutz EP when you get a second.
Holy Ghost! – "Compass Point"
Chaz Bundwick from Toro Y Moi also has a house side project. It's called Les Sins and gets into some really sweet melodic zones that I love so much. Check out the video for "Bother" below.
Les Sins – "Bother"
I'm getting suuuuuuuuper excited for Kelly Lee Owens' debut full-length coming out this March. I've been bumping her Oleic EP a ton lately and it knocks. Here's the title track.
Kelly Lee Owens – "Oleic"
Not sure if people consider Siriusmo house music or what (I'm still totally overwhelmed by all the sub genres of electronic music) but I love this guy. Here's a dual video for "Itchy" and "Cornerboy." The best.
Siriusmo – "Itchy / Cornerboy"
And lastly, I'll leave you with a track from Leon Vynehall. Just gave his Rojus album a spin for the first time this morning and this "Saxony" track immediately jumped out at me.
Leon Vynehall – "Saxony"
OK! That does it for the Bonus Jams this week. I'll leave you with a handful of Baby Bonus Pics before calling it a day. The TWINZ are going to be three in just one month. Good lord, time flies. Our Party of Five has been getting along pretty wonderfully as of late. Here's Penny with her newly patented combination hug/chokehold move.
And here's P getting creative with my old turntable. Always pushing the musical envelope and quite possibly sacrificing that toy horse at the SAME. DAMN. TIME.
Huge shouts to our sitter Ashlee for always taking the kids out during the day and tiring them out. Here's Lou, Cam, and their best friend Wes Jr. after a big day out.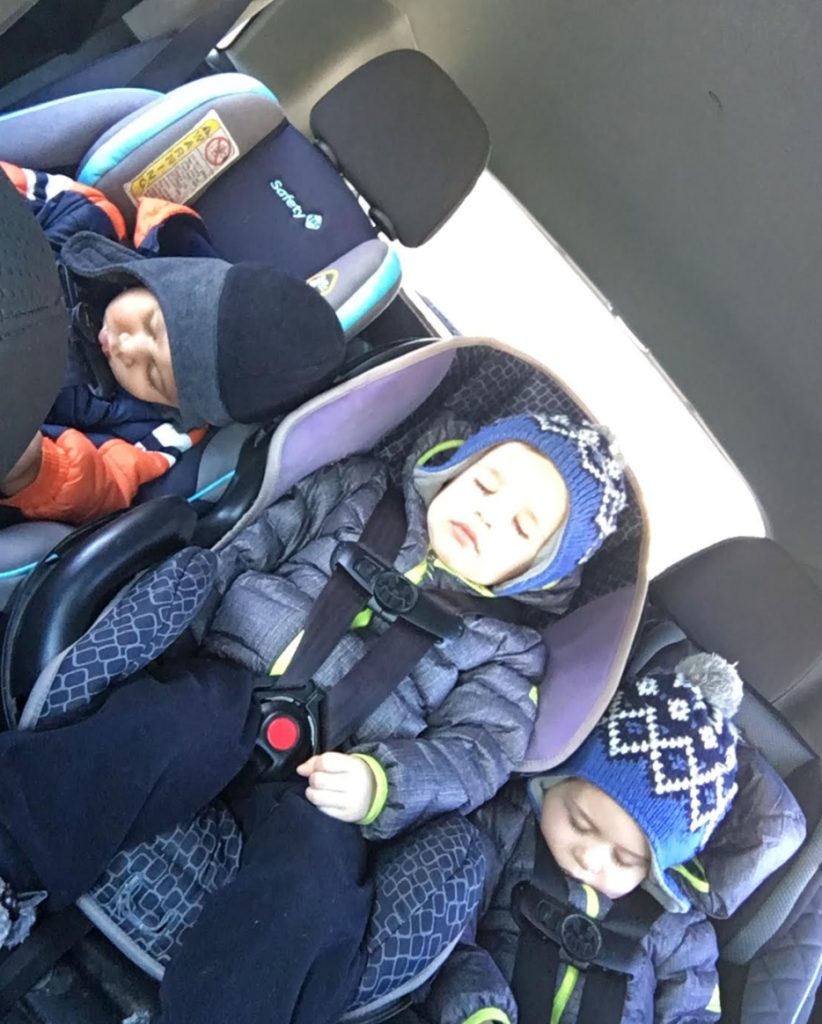 Penny's class had a cool ice cream social last Friday to celebrate cows. School is the best.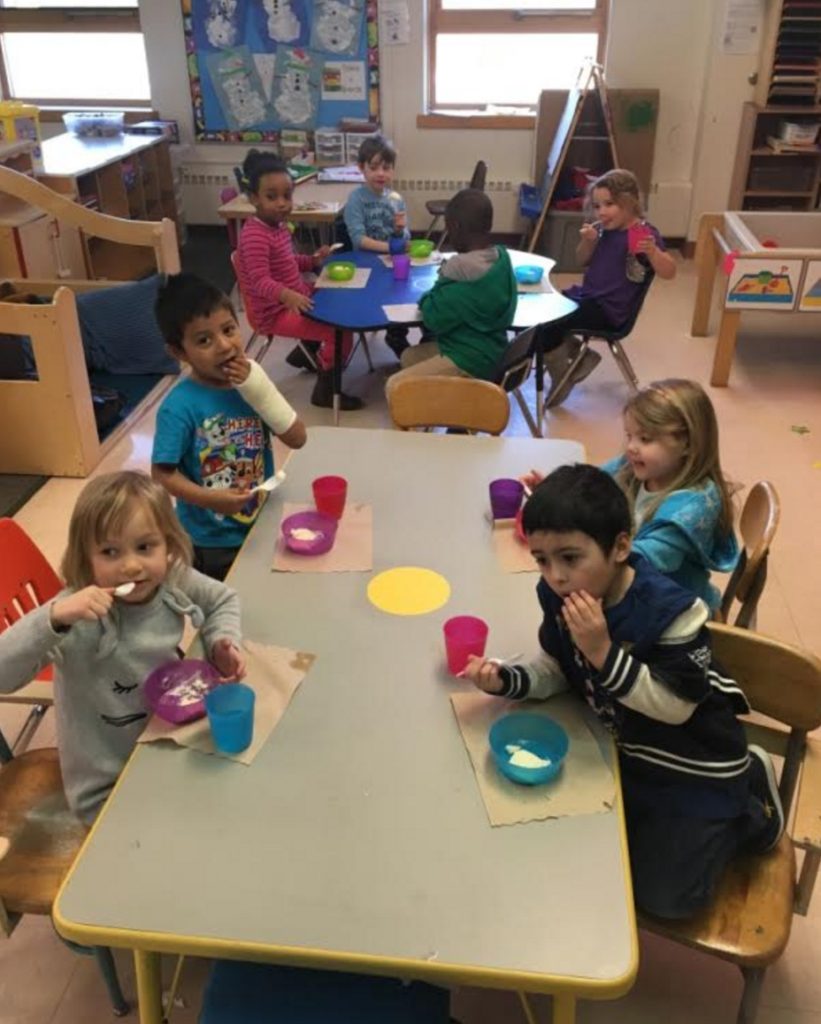 I'd like to give a very special birthday and Valentines Day shout to Brittany "Killa Cam" Mader, the baddest Wifepiece/SuperMom combo the game has ever had the pleasure of witnessing and the ultimate Bawse Lady of our crazy household. Been through a lot these past five years with all these little munchkins running around and we're all still standing. Love you mucho.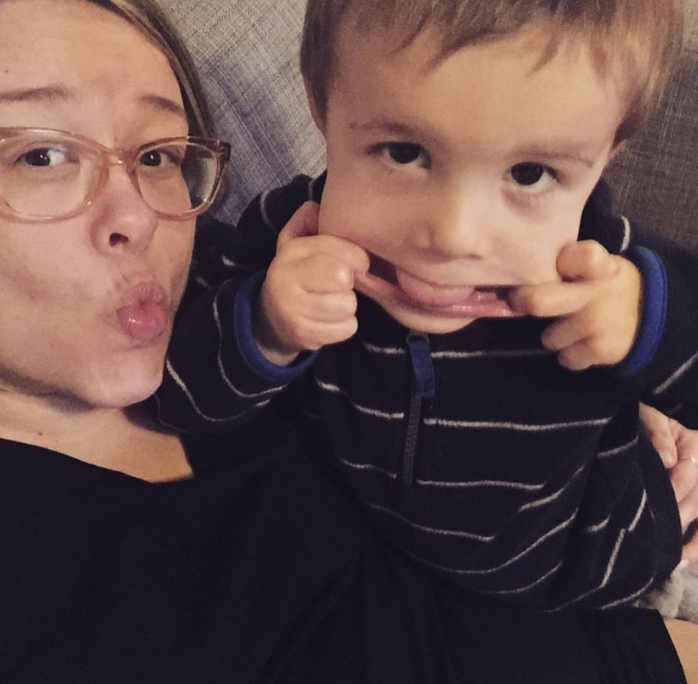 That does it for this post. I hope you all have an especially awesome week and I'll see you back here next Tuesday for another round of TWL!
— Beak
Twitter: @_LAZERBEAK_
Instagram: @lazerbeak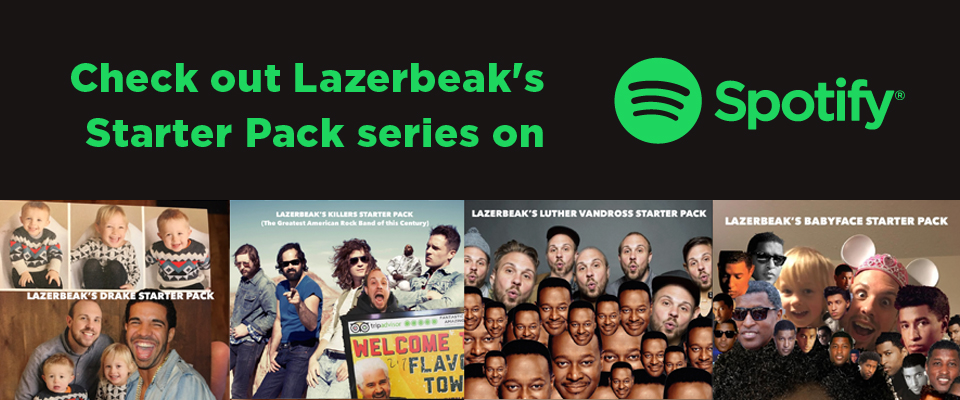 SUPPORT THIS BLOG LYFE. TUESDAYS WITH LAZERBEAK SHIRTS AND POSTERS AVAILABLE NOW!!!