Hey! Welcome back to another action-packed edition of Tuesdays With Lazerbeak. Let's start things off today with a brand new song. I recently got the opportunity to remix a track from local duo Holidae's excellent debut album. You'll recognize Holidae's lead singer, Ashley Gold, from many live performances backing up Dessa, Paper Tiger, and my own short lived Ensemble of Legends. "Scared" is my favorite song off their Tantrum album and I'm super pumped that they decided to dedicate an entire remix EP to the track. Check out my "Scared" remix below and then go HERE to check out the original song and several new interpretations from a whole slew of talented producers. Enjoy!
Holidae – "Scared" (Lazerbeak Remix)
Last week we debuted the third EP in Paper Tiger's excellent ongoing In Other Words series. This is the first time we've ever rolled out a full-length album in chunks like this and I gotta say, I'm pretty into the process. It's a nice change of pace that lets the listener really spend some time with the music and watch how it progresses. Papes is currently hard at work wrapping up the finishing touches on Part Four, so definitely stay tuned for more info. In the meantime though, you can stream Part Three below and grab it digitally from iTunes (HERE) or Bandcamp (HERE). FLAMES.
Paper Tiger – In Other Words: Part Three EP
P.O.S recently had the great honor of stopping by the Giphy headquarters while out on tour and he ended up making a bunch of custom GIFs for their site. These are seriously incredible. Check out some of my favorites below and then go to his personal Giphy page right HERE to look at them all. Unreal.
Speaking of Stef and tour (SEGUE!), he's had a week or two to catch his breath from the first leg and will be leaving later this morning to head out west on Leg 2. Here's a quick photo recap from the South and Texas dates a few weeks back. Looks like everybody had a pretty alright time.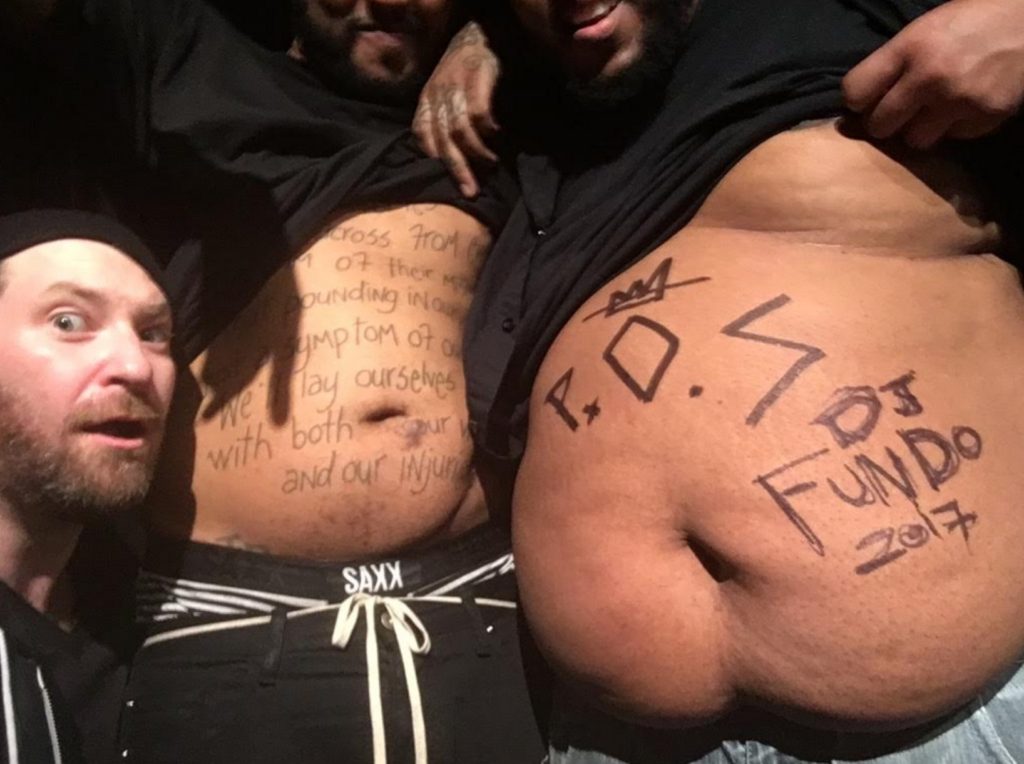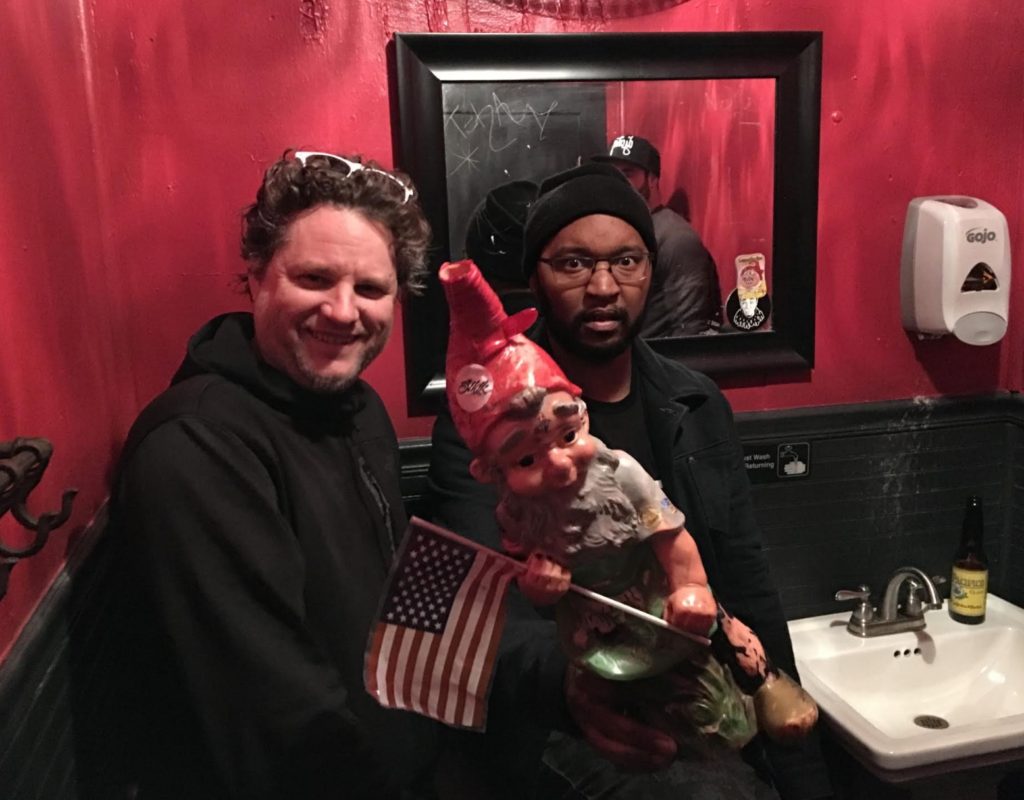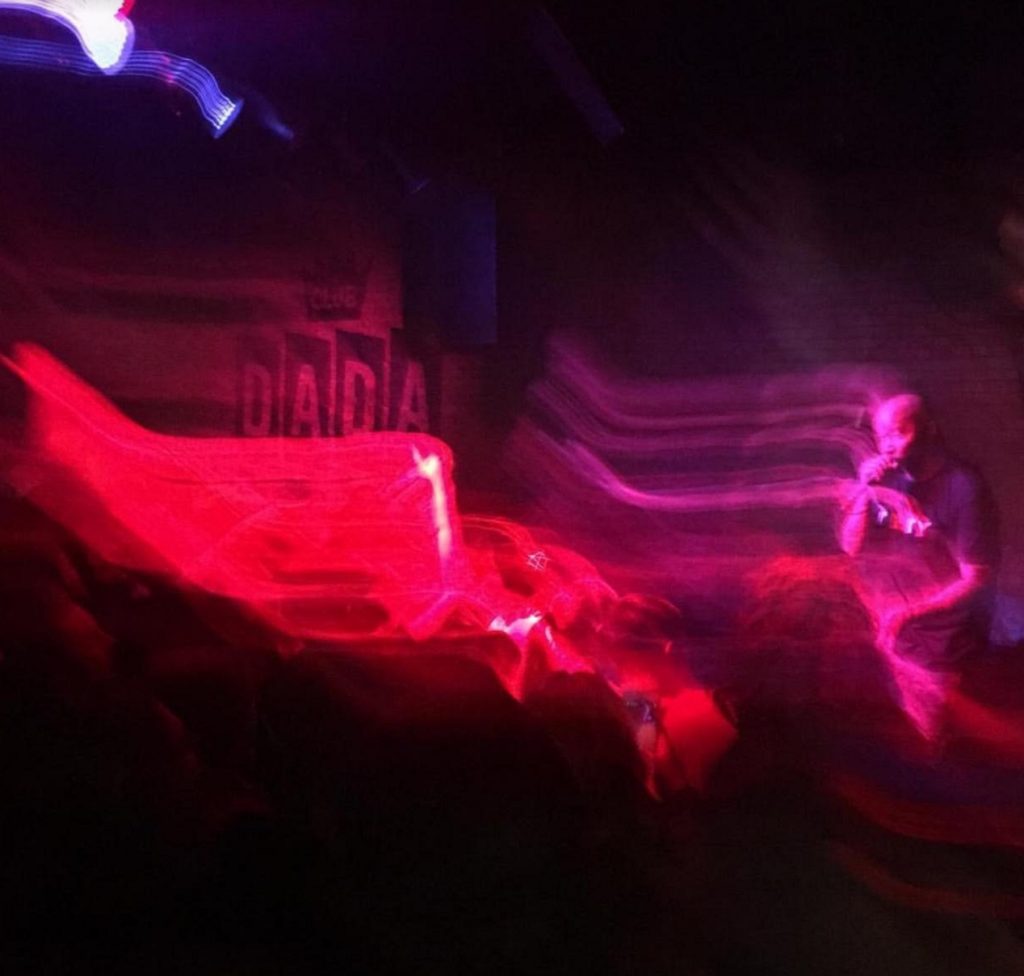 And here's Stef a few days back signing the brand new Chill, dummy vinyl that we just got back from the plant! These arrived a bit earlier than expected, so anyone that pre-ordered a copy from the Doomtree Webstore should be getting theirs shipped out later this week. And if you sprang for the deluxe yellow vinyl you'll also get a singed copy! Here's the proof.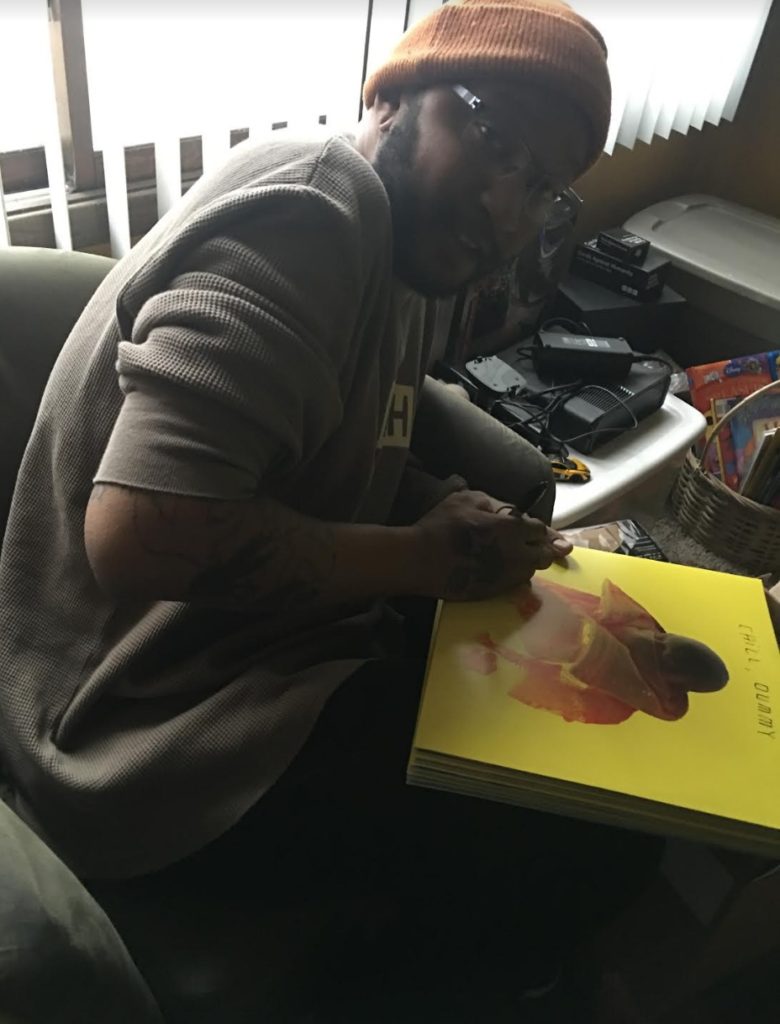 Stef, Fundo, Sims, and the homie Dwynell Roland are more than likely packing up the van as we speak and getting ready to cruise around the country. This week will see the dudes in Missoula (Wednesday), Seattle (Thursday), Vancouver (Friday), Portland (Saturday), and San Francisco (Monday). Check out the full run of P.O.S dates below and make sure to grab your tickets and even more sweet deetz right HERE.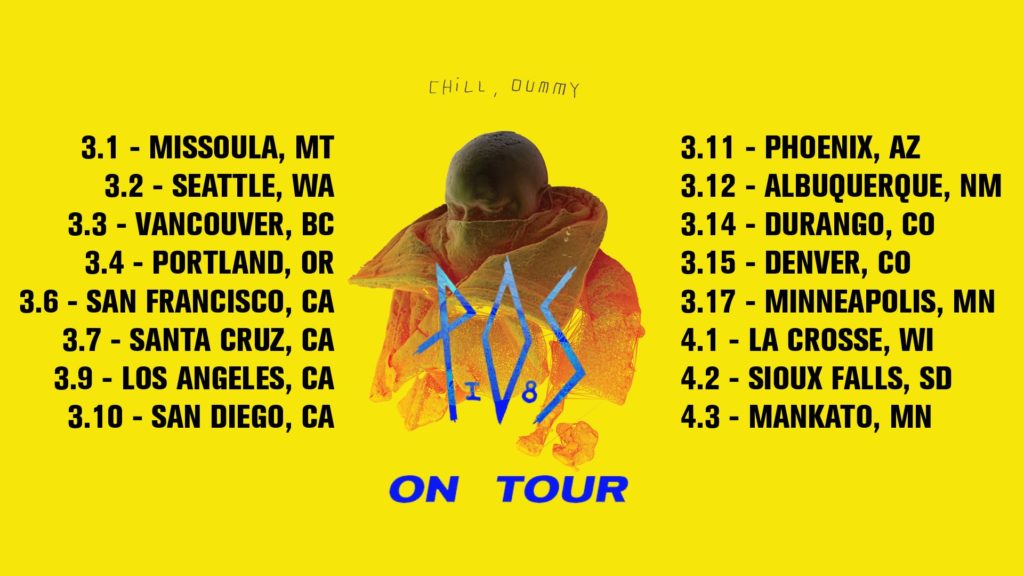 BAM! That does it for the big Doomtree-related news. I've got a ton of Bonus Jams to hit with you this week, so let's dive right in. First off, I need to make a public apology to Bruno Mars. Bruno, I never gave you a chance over the years and in fact made a point of clowning you almost every chance I got. Then you dropped this new 24k Magic album and everything changed. I'd like to credit my good friend Sophia Eris for helping me see the light. Every song on this album is phenomenal. It feels like a modern day update to the Hi-Five and Babyface records of my youth. I couldn't be more into it. Here's one of my favorite cuts below, but I highly recommend checking for the whole thing.
Bruno Mars – "That's What I Like"
The new EP from TDE's recent signee SiR is completely phenomenal. So excited to hear more from this dude. This "Ooh Nah Nah" song may in fact go down as the feel good song of the summer and it's only February. Huge shouts to Masego on the guest verse and whoevers idea it was to have a trumpet do call and response with him. Genius.
SiR – "Ooh Nah Nah" (feat. Masego)
I've been sleeping a bit on this guy Khalid. He's got a debut full-length dropping in the next couple weeks but I'm still playing catchup to this "Location" track he dropped last year. Very excited to check out more from him.
Khalid – "Location"
Also feeling this new one from Khaled featuring Jayonce. Love this beat and how uptempo it is. Let's bring fast rap and R&B back!
DJ Khaled ft. Beyonce & Jay Z – "Shining"
Stormzy dropped his debut album last week and it is straight FLAMES! Oh man, grime is so good when it's done right like this. I put up the "Big For Your Boots" video a few weeks back, and here's another one of my favorites.
Stormzy – "First Things First"
Now for possibly the best music video I've seen in years. It comes courtesy of production duo The Blaze. They're going to be dropping their debut EP in a few months and judging from the first two singles it's going to be incredible. This video feels like an epic five-minute movie. MUST WATCH.
The Blaze – "Territory"
Le1f is back with this sweet video for his double single "Umami/Water." Pumped for the new album.
Le1f – "Umami/Water"
I'm very much feeling this new "Chiquita" song from Drelli. Love how simple and crushing it is at the SAME. DAMN. TIME.
Drelli – "Chiquita"
I don't know how I missed this, especially living in Minneapolis, but Morris Day released a new single a few weeks back in memory of the late Prince Rogers Nelson. It's phenomenal. Check out "Over That Rainbow" below.
Morris Day – "Over That Rainbow"
And lastly, huge shouts to hometown heroes Hippo Campus and producer-extraordinaire BJ Burton on this excellent new Landmark album. I ride for this band super hard and can't wait for them to takeover the world with this one. Check out the "way it goes" video below and grab the whole album right HERE.
Hippo Campus – "way it goes"
OK, that does it for Bonus Jams! So much good music continues to come out every week, I'm having a real hard time keeping up. I'll leave you with a handful of Bonus Baby Pics before calling it a day. My fascination and love for all things rocks, minerals, and crystals is growing by the day. They are theeeeee coolest and the kids have all gotten super into it too. Here's Penny and I after taking a trip to our favorite store, Enchanted Rock Garden. They had just returned from the crazy Tucson Trade Show with tons of new inventory and I'd say we cleaned up pretty good. #CRYSTALDADDY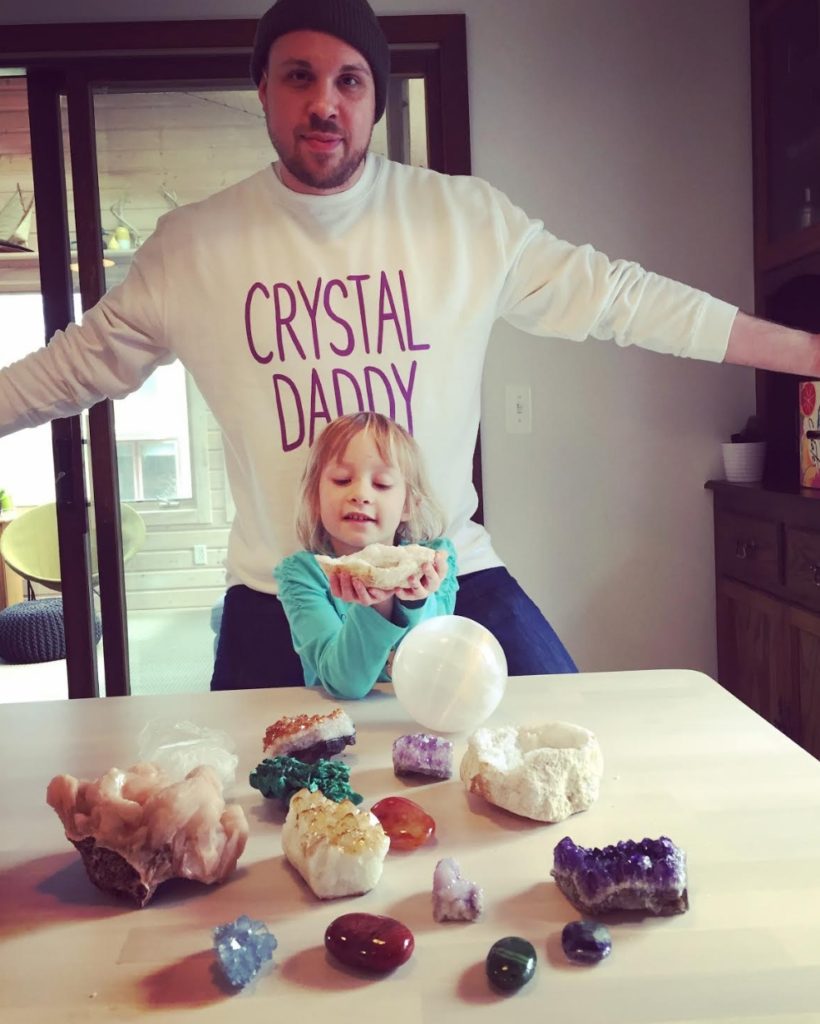 Crab Man Cam has been putting in a lot of work on his vertical as of late and all that dedication seems to be paying dividends. Here he is pulling a Shaq and hanging on the rim long after a massive slam dunk.
Penny has been going through her Purple Period as of late. Here she is rocking all purple PJs (top and bottom), purple undies, purple umbrella, and for whatever crazy reason, one blacked-out eyebrow. Fashion forward all the way.
Here's Lou and Cam hanging out super tough at an indoor park with their best friend Baby Wesley. These three are serious trouble when they all get together.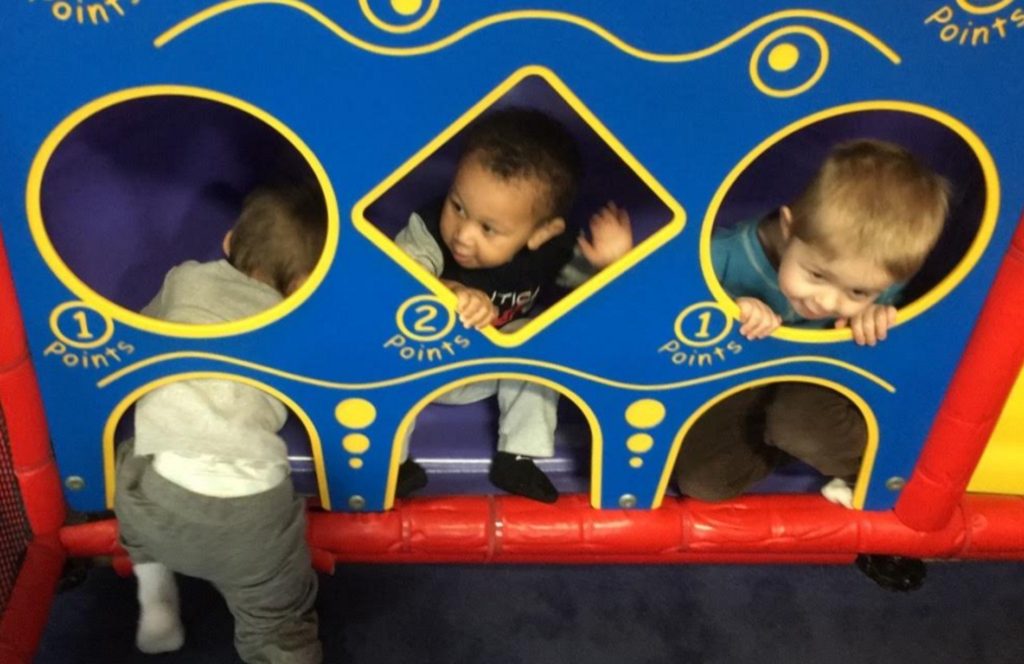 And here's BFFs Penny and Aniyah striking some serious poses up in the tunnels.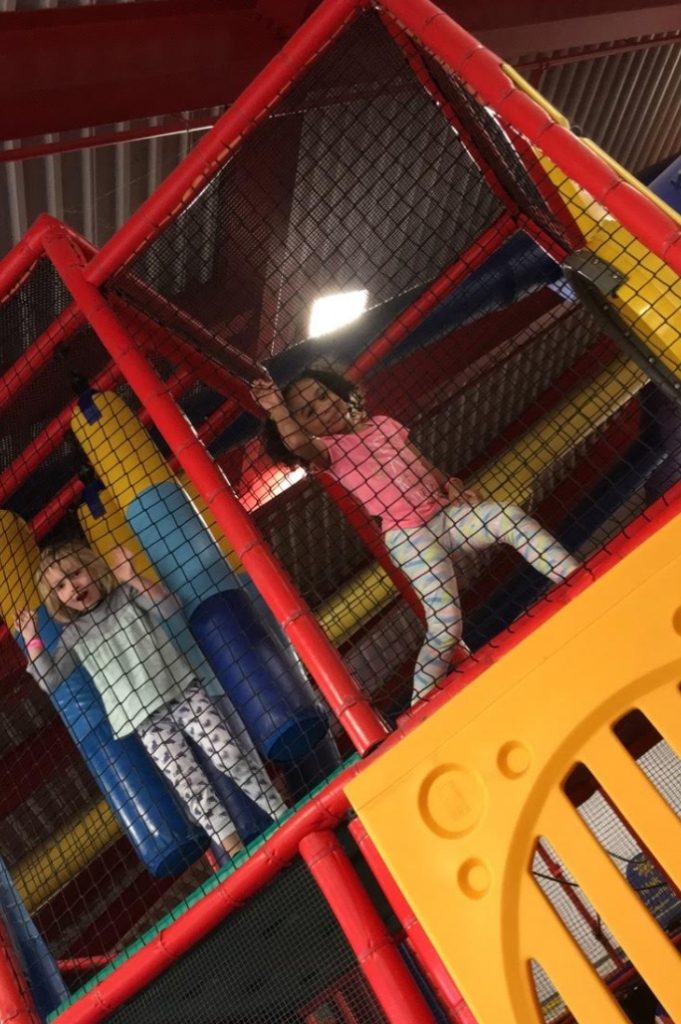 I want to give a quick shout to my parents, Bob and Rosemary Mader, who recently celebrated 40 whole years of marriage. Good lord, that's quite the feat. Here's a shot of Pops and his squad on the big day back in '77. Looking good!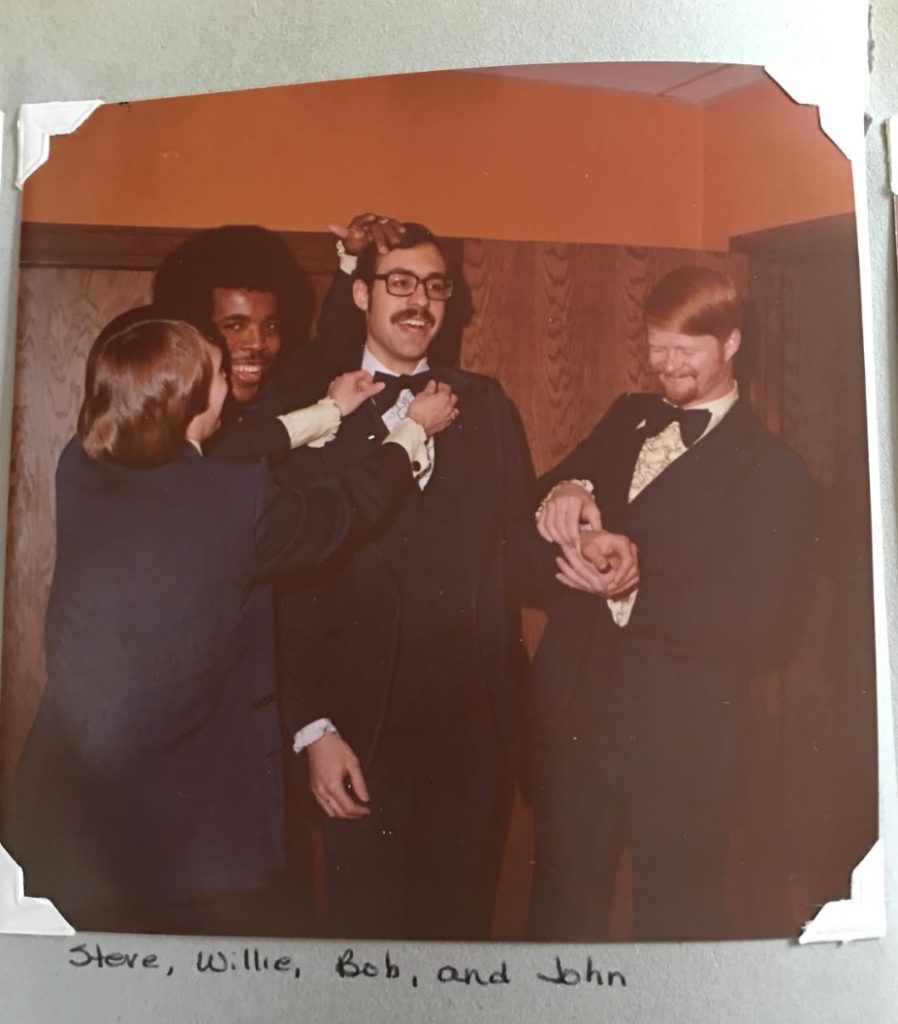 And here's Mom and Dad last week celebrating the special occasion in Stillwater. No one rocks a denim on tucked-in denim/No Kings hoodie combo better than these two. Love you!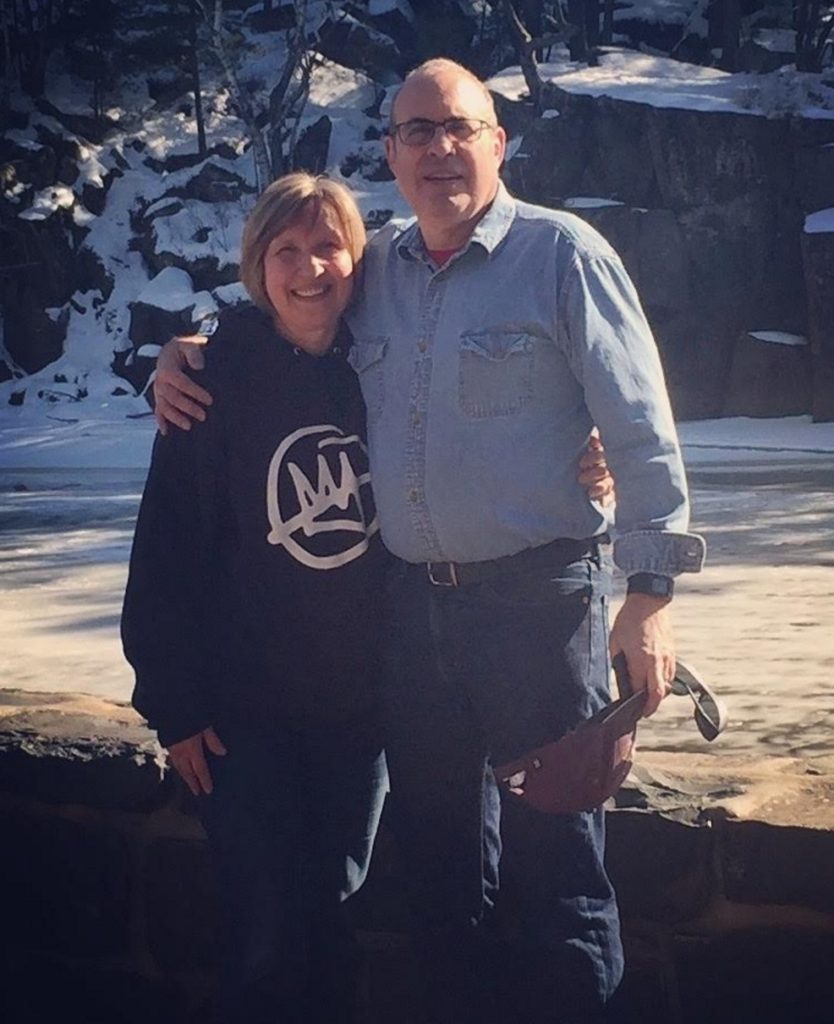 And lastly, just a reminder that we're all hard at work on new music, whether it's solo stuff, side projects, remixes, what have you. I got a chance to get up to a cabin last week and put some work in on new beats. Nothing tops cabin decor. Nothing. Just look at that bear!
Alright, I hope you all have a wonderful week. Get out there and go see P.O.S and Sims if they're rolling through your town. I'll see you next week with another round of Tuesdays With Lazerbeak!
— Beak
Twitter: @_LAZERBEAK_
Instagram: @lazerbeak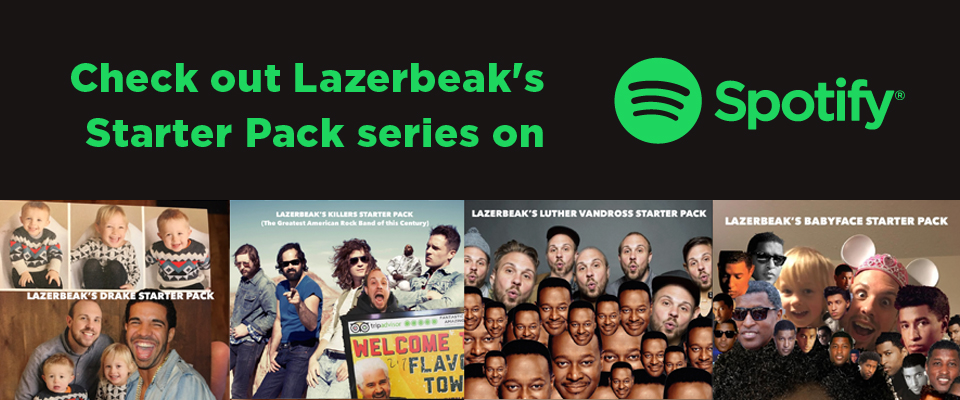 SUPPORT THIS BLOG LYFE. TUESDAYS WITH LAZERBEAK SHIRTS AND POSTERS AVAILABLE NOW!!!