Welcome back to a totally jam-packed edition of Tuesdays With Lazerbeak. Last weekend P.O.S celebrated his Chill, dummy vinyl release and capped off a six-week tour with a massively sold-out homecoming show at the legendary First Avenue mainroom. Such a special night filled with about one billion close friends and family. You can check out a couple great photo recaps right HERE (courtesy of Nick Greseth) and HERE (courtesy of The Show Last Night). The ultimate highlight of the night came during final song "sleepdrone/superposition" when the one and only Hard_R came out and performed alongside his old man. Quick little trip down memory lane below courtesy of the homie Ricardo Zapata.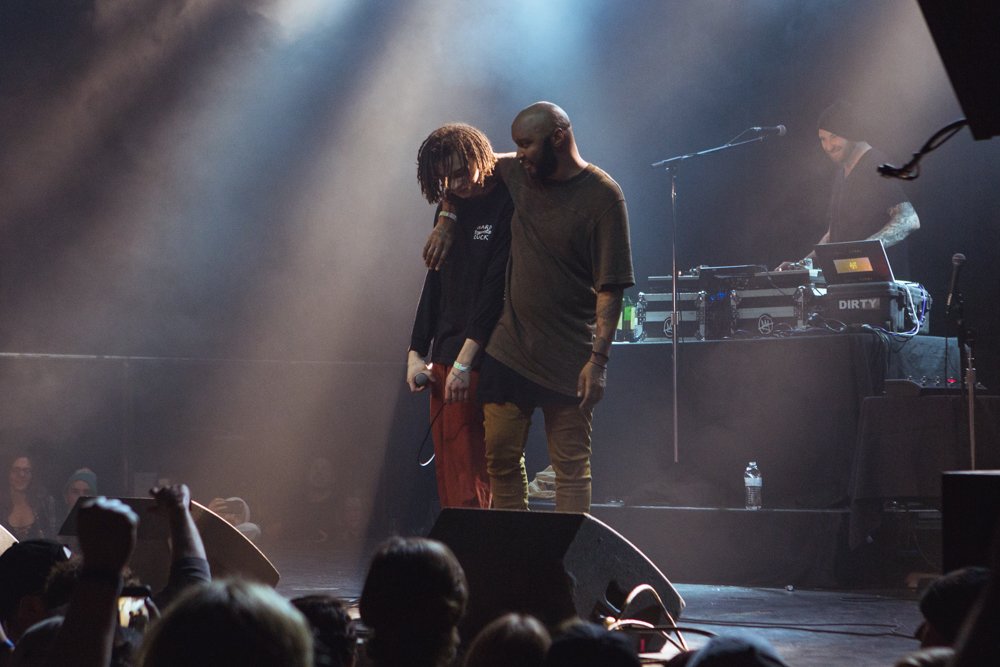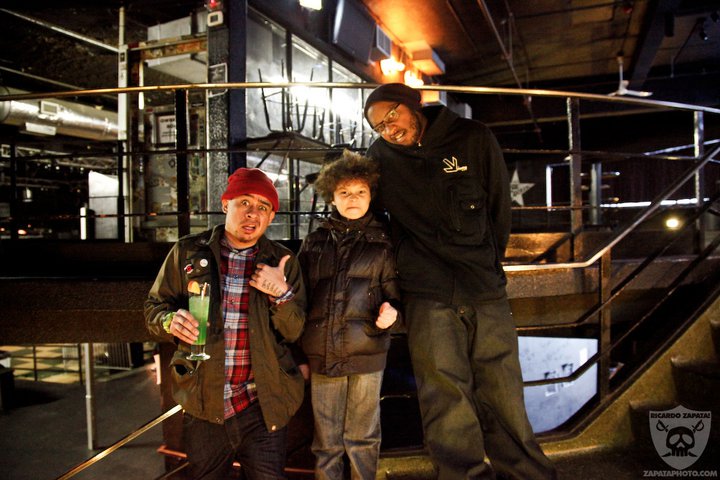 So wild. Definitely one of the best nights of my long-legged life due to the P.O.S show coinciding with a huge Miranda Lambert show in St. Paul earlier that night. Happy to say I was able to successfully pull off the concert doubleheader and took quite a bit of pride in sipping vodka red bulls out of my plastic Miranda double cup once we made it to First Ave.
Last Friday also marked the surprise release of the Chill, dummy instrumentals, which you can now purchase via Bandcamp (HERE) or iTunes (HERE). Click the alternate cover below for all the details and banging beats.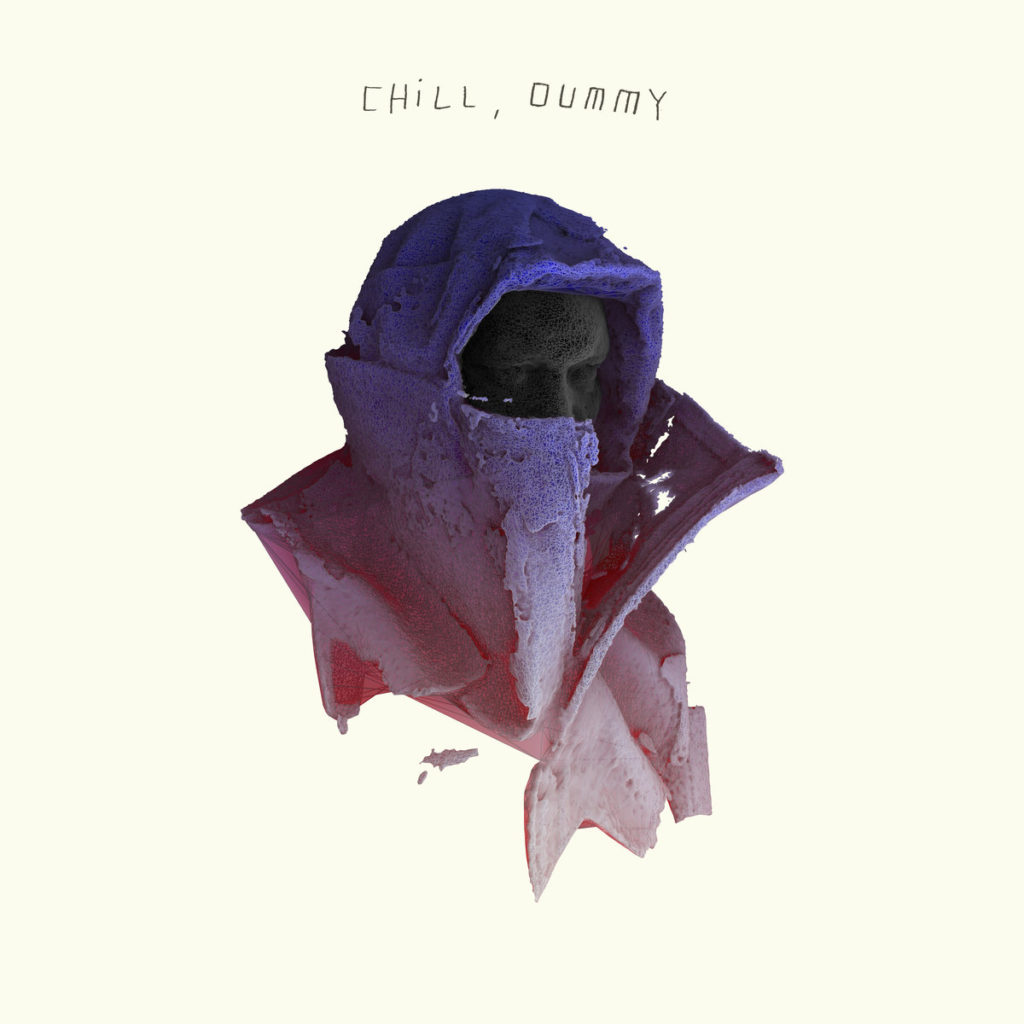 And speaking of purchasable new P.O.S items (SEGUE!!!), the Doomtree Webstore just got stocked up to the brim with all the merch from the Chill, dummy Tour. Check out all the items below and hit the store up right HERE to grab it before they're all gone.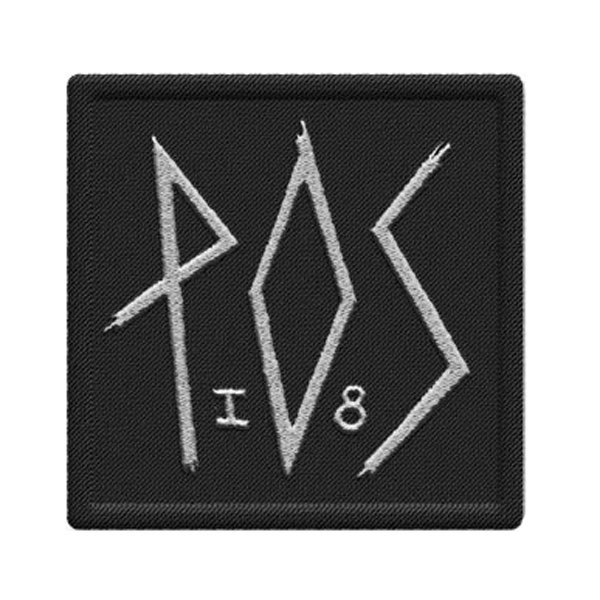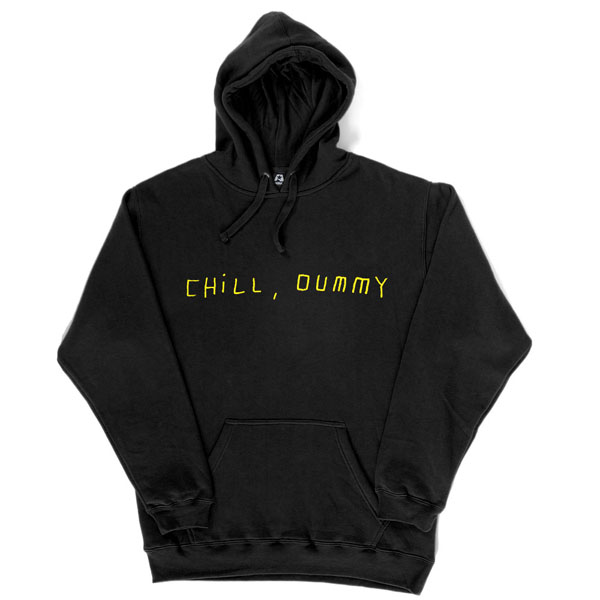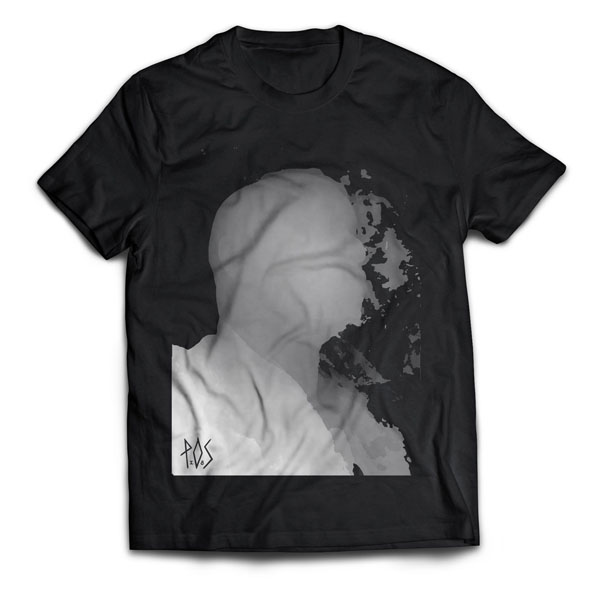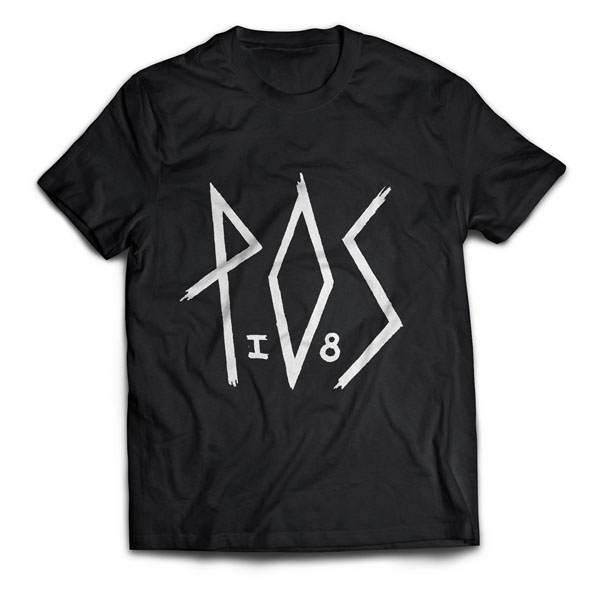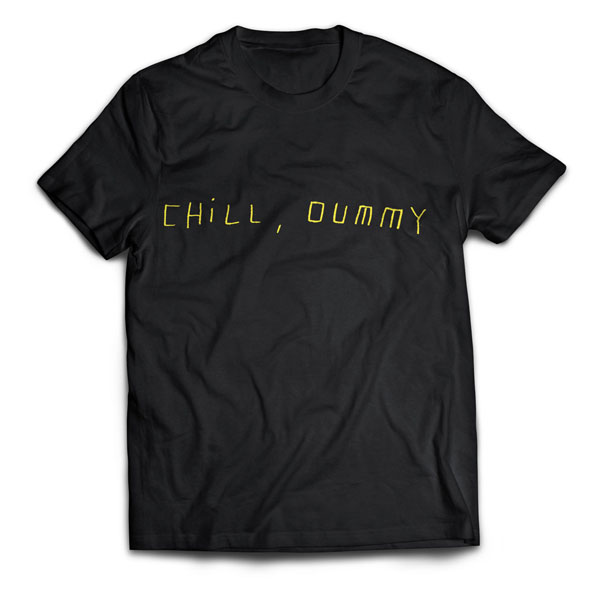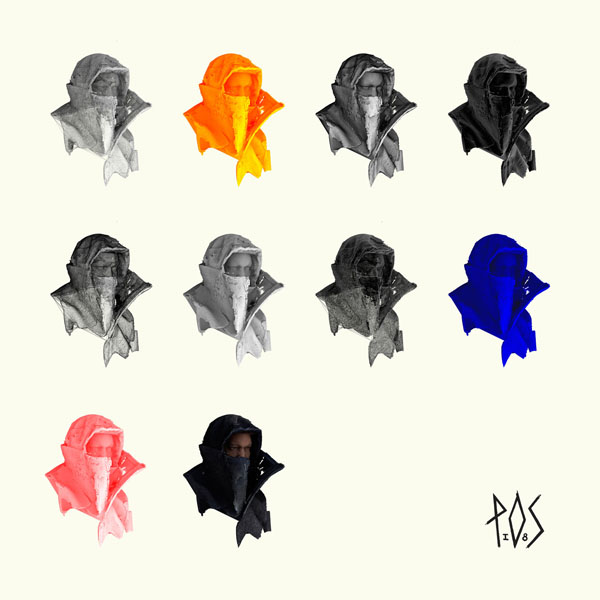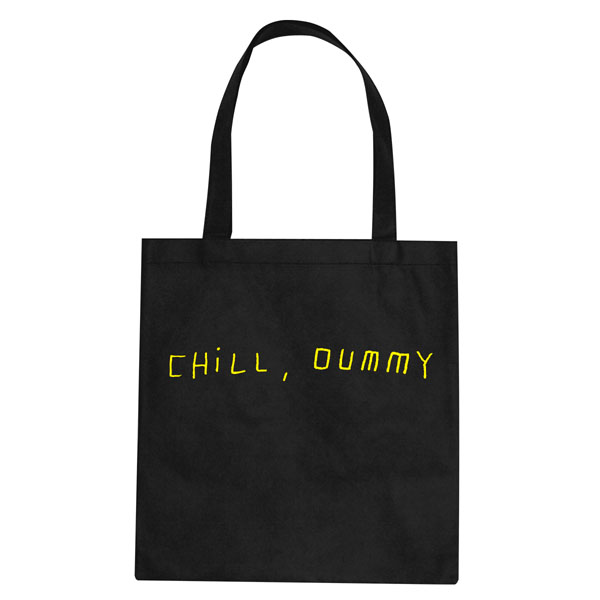 Plus if you're in the UK and have been waiting to get your hands on the new album due to exorbitant shipping costs, you're in the luck. You can now pre-order from our good friends at Speech Development Records right HERE.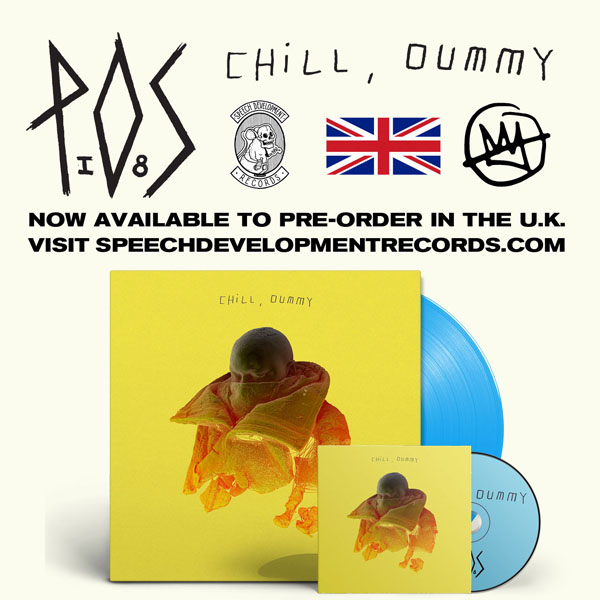 One final bit of P.O.S news: Stef's full 30-minute episode of Lowertown Line will be premiering online this Wednesday night (3/21). Check out the little teaser trailer below and go HERE to see the whole thing when it drops.
Now for some breaking big-time Dessa news!!! This morning the NEW YORK TIMES MAGAZINE premiered a new travel essay that Dessa recently wrote about her trip to New Orleans last month. The piece centers around Dessa having visited NOLA a million times on tour over the past decade but never getting to experience it as a true tourist by day. Love it. New Orleans is my favorite city in the world and I'm headed down there myself for a vacation in a few weeks, so I can't wait to dive into this article. Check out the full essay right HERE. Nice one, Dess!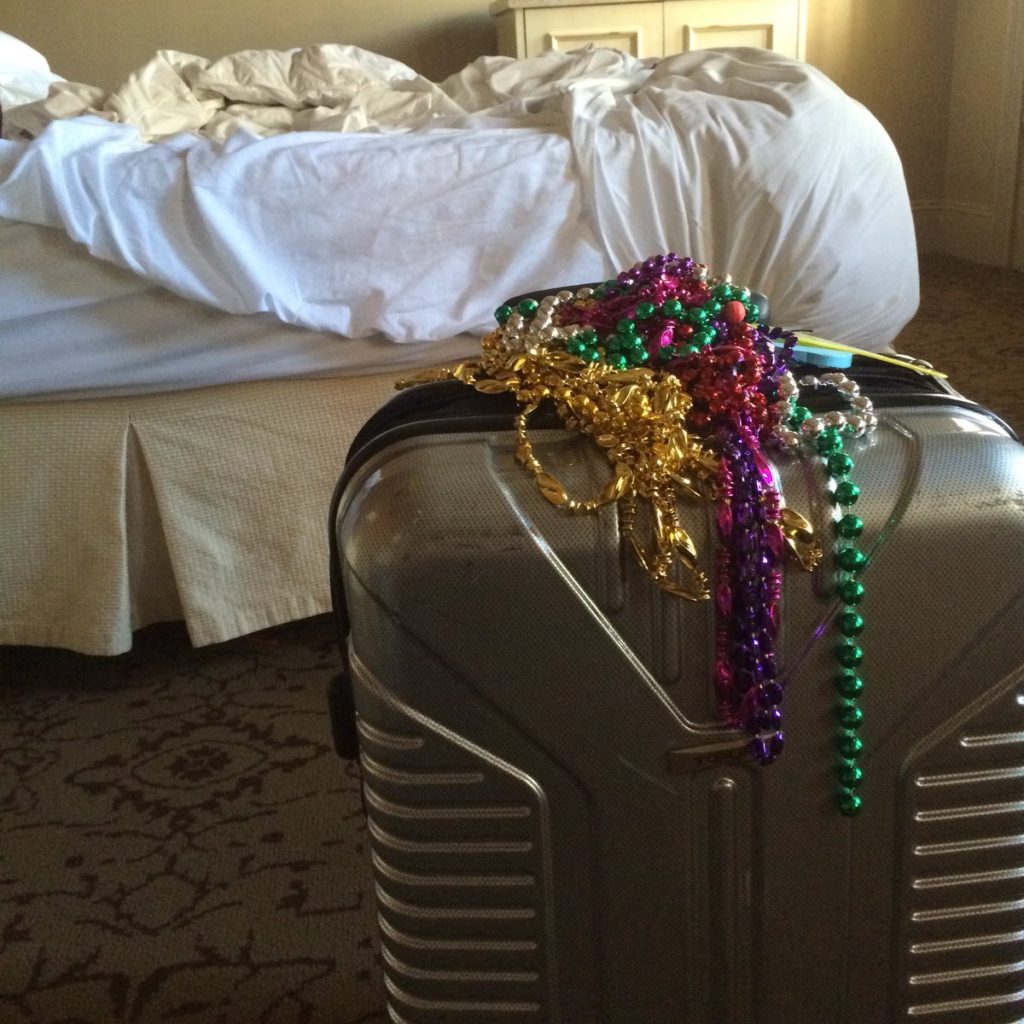 Now for some new Doomtree-related music. This month I got the chance to remix a song by one of my favorite Twin Cities groups, Bain. Their Love In Blue album came out last year and was right up my alley with their live R&B Luther/Sade vibe. Check out my remix for "Plateau" below featuring vocals from my friend Jayanthi Kyle. I'm really proud of how this one turned out.
Bain – "Plateau" (Lazerbeak Remix)
I've been putting a lot of time in on new tracks this year. Got a bunch of projects in the works and the first one to hit is going to be an instrumental collaboration with local producer Bionik. Here's Bio in the studio last week laying the finishing mix touches down. V pumped to share new tunes with you soon.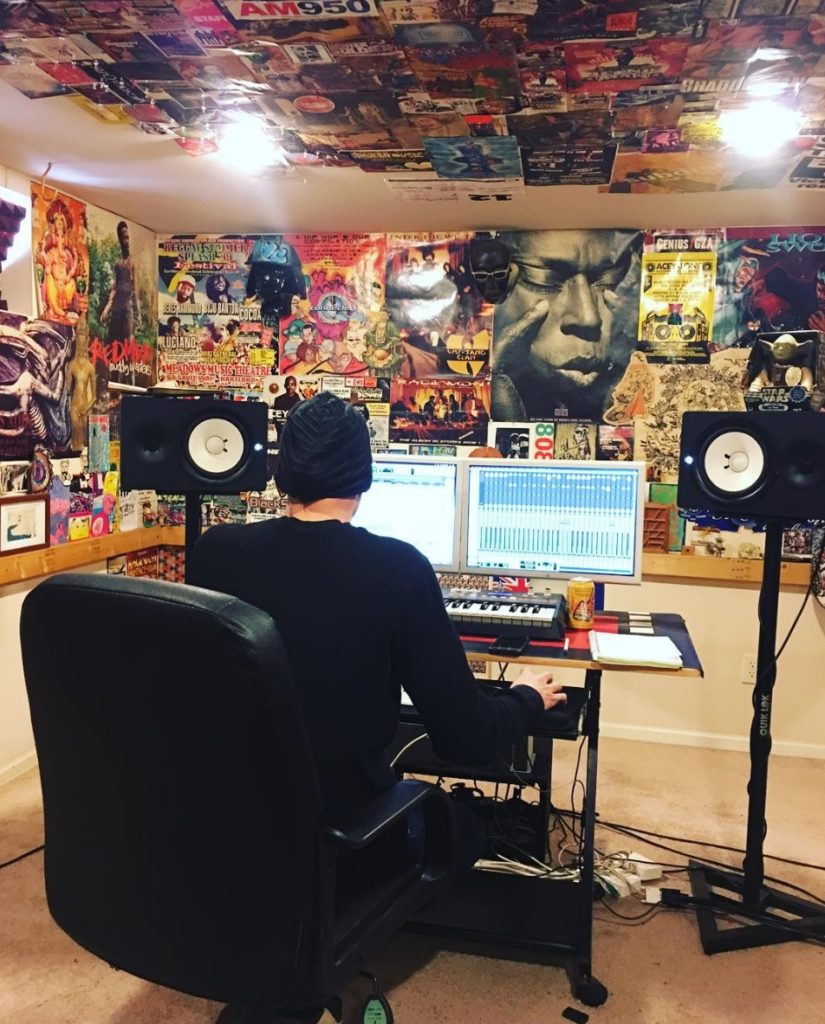 While we're on the new music tip, let's jump right into a whole slew of recent Bonus Jams. Unless you've been hibernating in a cave you know that Drake dropped his highly anticipated More Life "playlist" over the weekend and it turned out to be much more like an actual Drake album (BONUS!!!!). If you've even read this blog just once you probably already know about how much I ride for Drake, so I'll spare you the essay-long fanboy freakout (you can just scroll through my Twitter timeline for that). Suffice to say that this project is suuuuuuuuuper strong and will pretty much be my soundtrack all Spring and Summer. Check out the whole thing below.
Drake – More Life
Here's a quick bonus pic of me and Laid Back Lou losing our minds during the world premiere on OVO Sound Radio last Saturday.
I've been really getting into dancehall and house music over the past few months and have been getting my mind blown the deeper I get into each genre. Recently I got put onto Gqom music, which is a newer style of house music that is popping up in Durban, South Africa, created by some incredibly talented young DJs and producers. I went down the rabbit hole over the weekend and have gotten pretty damn excited about this stuff. The best jumping off point that I've found is this Sound of Durban compilation from the recently formed Gqom Oh! label.  Cannot recommend this music more highly. Do yourself a serious favor and check it out below.
Gqom Oh! – The Sound of Durban compilation
Spoon just dropped their new Hot Thoughts record last week and it is phenomenal per usual (although you're probably already aware of that). Check out the title track below. Love to see these guys tweaking the formula just enough and adding in some new electronic sounds as well.
Spoon – "Hot Thoughts"
Shouts to  Isaac Gale for putting me up on the music of Kaitlyn Aurelia Smith. This sort of reminds me of new age music and house music and Fever Ray all wrapped in one. Excellent to vibe out to. Really excited to dive into more of her stuff.
Kaitlyn Aurelia Smith – "Riparian"
Now for some Local Bonus Jams. I'm extremely excited for this new project on the way from vocalist Lady Midnight and producer-extraordinaire Afrokeys. They're going by the group name Parables of Neptune and should be dropping a joint project sometime in the near future. Check out recent single "Better" below and get familiar.
Parables of Neptune (Lady Midnight x Afrokeys) – "Better"
Allan Kingdom announced a new album last week and dropped the lead single at the SAME. DAMN. TIME. Check out the sweet video for "Know About It" below and keep an eye out for Lines coming out real soon.
Allan Kingdom – "Know About It"
Nazeem & Spencer Joles have been crushing it as of late and they just dropped a new video for one of my favorite tracks. Check out the vizualz for "Lake St." below.
Nazeem & Spencer Joles – "Lake St."
I totally missed this when it came out (slipping!), but Mike Dreams dropped a brand new project a few months back and it's banging. Check out Pardon My Vices below.
Mike Dreams – Pardon My Vices
Alright, that does it for Bonus Jams. I'll leave you with a few Bonus Baby Pics from the TWINZ' joint three-year birthday party over the weekend. Good lord that was a serious rager. Shouts to my folks for providing the bouncy castle. Here's our gang testing it out before the festivities began.
And here's Lou taking some shots at the makeshift piñata I picked up right before the party. The string broke right away so I put my body in harms way for the joy of the children. I will say it's probably not the best move to buy a piñata that looks very similar to a real-life dog and then have 15 kids whack it with a broom until it breaks. Bad parenting.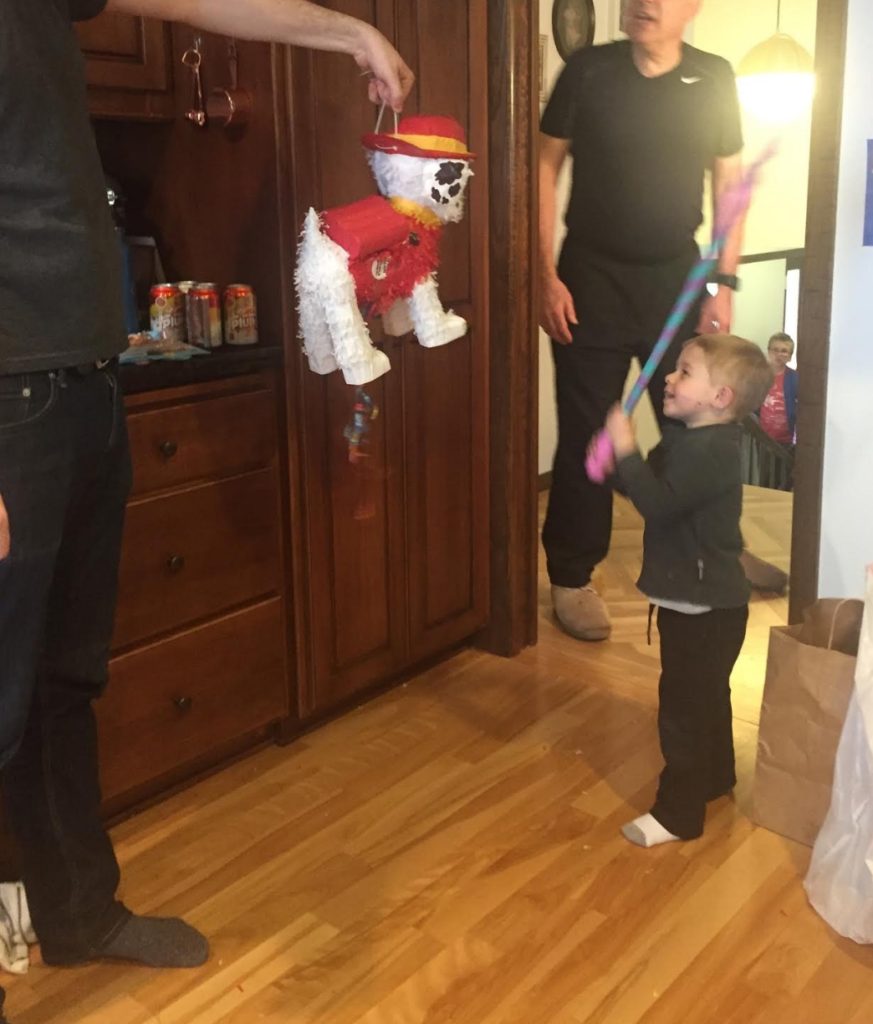 Crab Man Cam changing his tone after Dad broke everybody off with some super-sized slices of cake.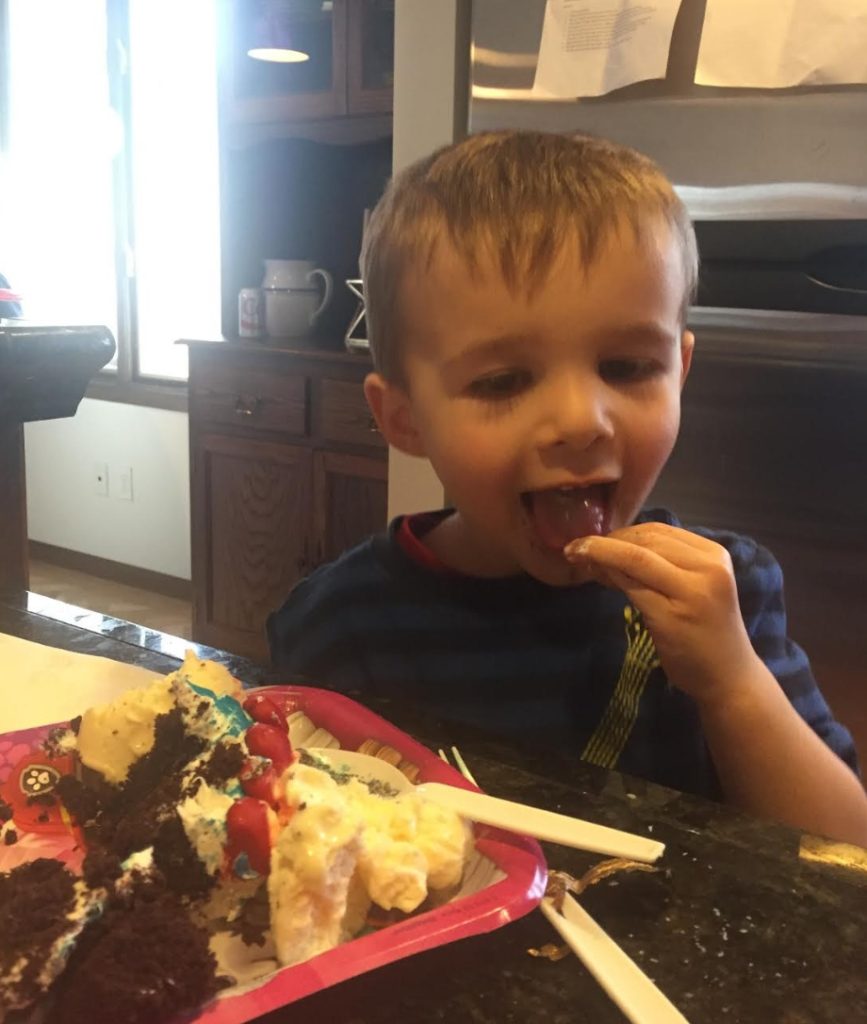 Penny has already turned into an angsty teen. It begins.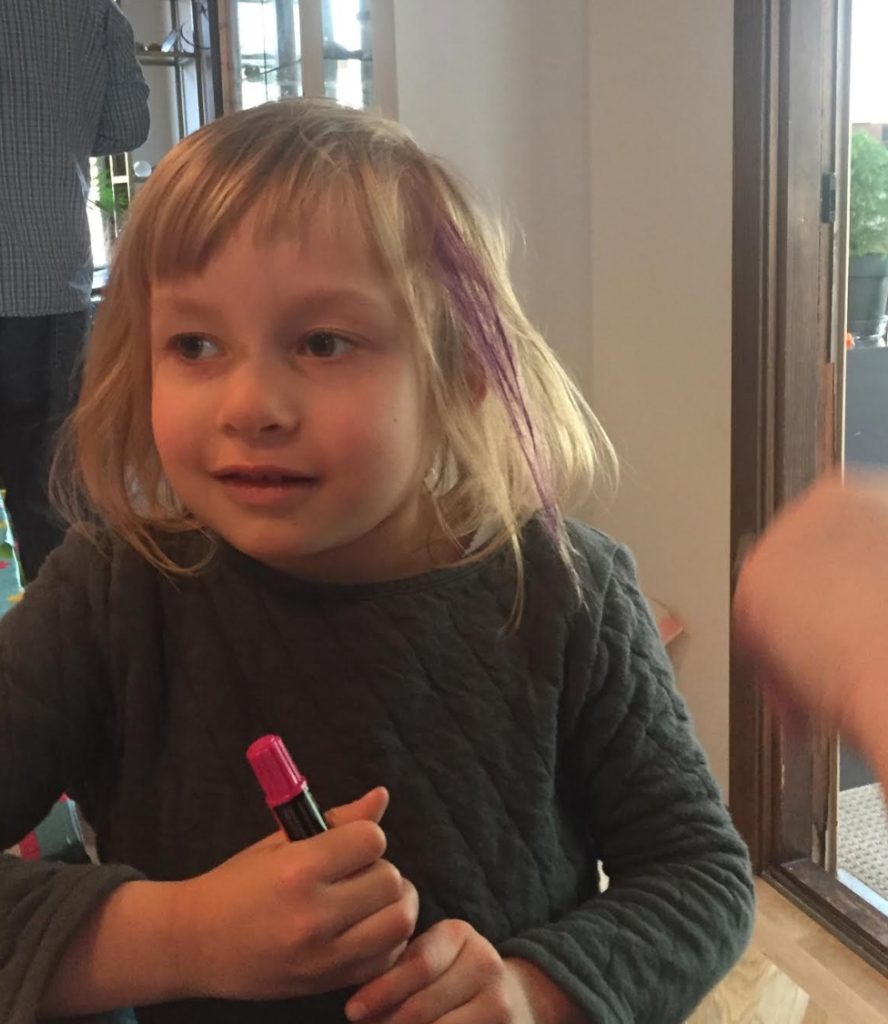 And lastly, huge shouts to Mary Thayer for extending her flight back home to catch the party and also blessing the kiddos with these matching Harley Davidson trikes. INCREDIBLE. It took me a day to put them together (user error) but it was worth it. I see a family road trip to Sturgis in our future.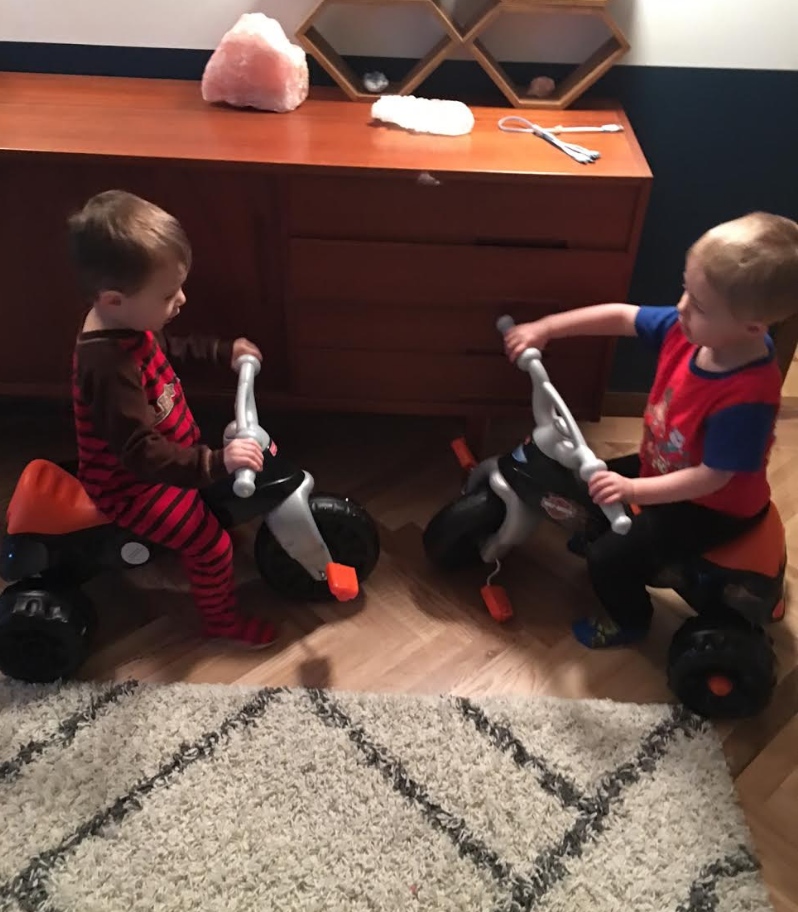 BINGO BANGO! That's it for this post. I hope you all have a wonderful week enjoying the weather and mending your college brackets. See you next Tuesday!
— Beak
Twitter: @_LAZERBEAK_
Instagram: @lazerbeak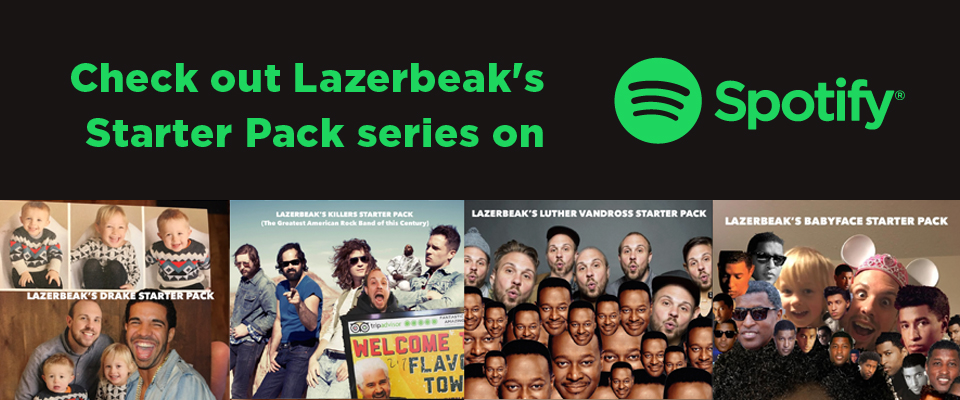 SUPPORT THIS BLOG LYFE. TUESDAYS WITH LAZERBEAK SHIRTS AND POSTERS AVAILABLE NOW!!!