Welcome back to another insanely action-packed edition of Tuesdays With Lazerbeak! Lots of ground to cover today, so let's dive right in. Here's a new promo video we made with our local CBS affiliate WCCO to promote the charity fundraiser tug-of-war we're participating in on June 10th. They've pit St. Paul and Minneapolis against one another in an epic battle to raise money for children with disabilities. Doomtree will be repping the MPLS and taking on Heiruspecs in a vicious battle across the Mississippi River. The loser will get severely wet. Here's our professional wrestling-style promo video going directly at Heiruspecs. They do not want it with us. Click HERE for more info on the event and HERE to donate to the Doomtree fundraising page.
OK, let's get real serious for a second. This Friday (5/26) is the final day to pre-order the new Paper Tiger In Other Words album and receive early shipping from the Doomtree Webstore. If you've been following the blog for a hot minute, you know the reason why these pre-orders are so important to us. Let me just paraphrase though in order to better explain how your support truly helps keep our artists, label, and arts collective running:
The sale of every Paper Tiger pre-order will go directly into funding the next Doomtree Records project (in this case a very top secret collaborative album), and all the upfront costs associated with a big release. The money from that album's pre-order will then go on to fund the following release, and so on and so forth in a beautiful and harmonious cycle. In exchange for supporting us directly we do our absolute best to reward you with insanely awesome extras, exclusives, and limited-edition goods. It's the quintessential definition of a Win/Win and it's what keeps our little economy afloat and allows us to produce new music at such frequent rates without having to ask for loans, go into extreme debt, or be beholden to a bigger label or organization that might interfere with our vision of the music.
Soooooooo, speaking of those insanely awesome extras, exclusives, and limited-edition goods (ULTIMATE SEGUE!!!!!)….
The In Other Words Pre-Order truly has it all. Here's a glimpse at the deluxe version. You'll not only get limited-edition physical album (only 1,000 CDs and 1,000 LPs pressed in total), but you'll receive the full Paper Tiger CD discography, a one-time-only longsleeve shirt, two entries into a drawing to win a custom Paper Tiger beat, and the entire In Other Words digital album emailed to you directly upon purchase. C'mon!!! That's so much sweet stuff. You can grab your deluxe version right HERE.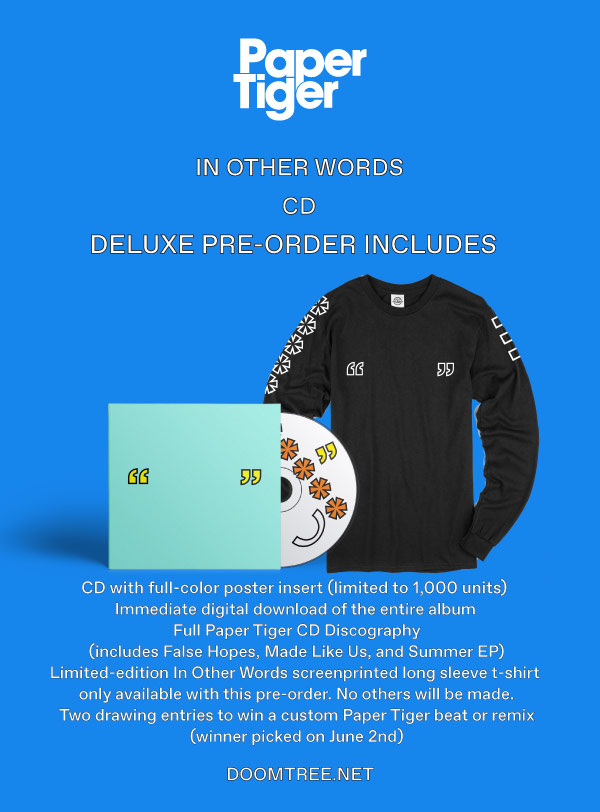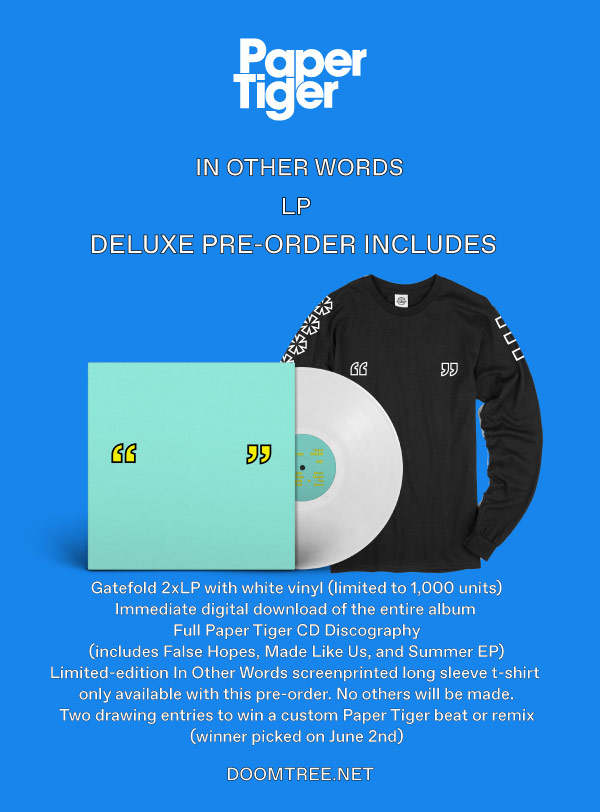 And don't worry, we've still totally got you if you're balling on a budget. You can still get the limited physical album on CD or LP, plus one bonus Paper Tiger discography CD, one entry to win a custom Paper Tiger beat, and the digital version emailed to you right away – all for the normal price of an album. Grab your standard version right HERE.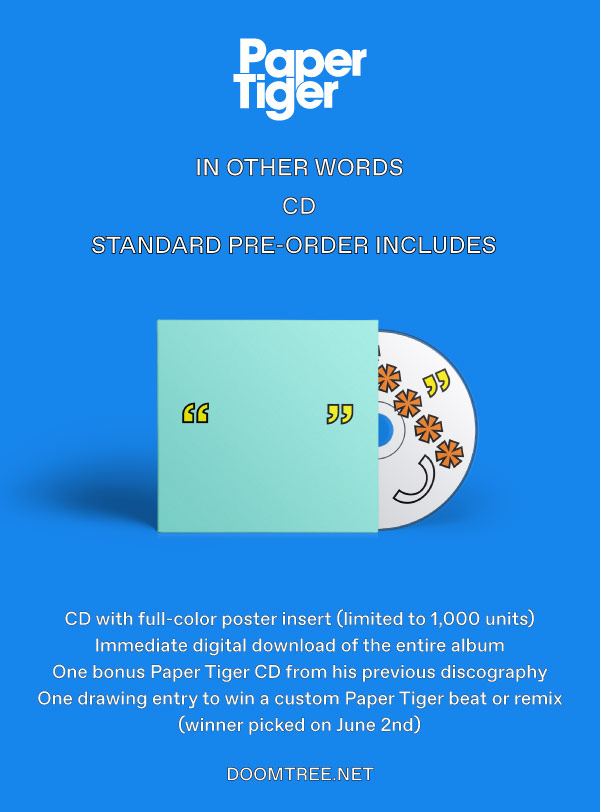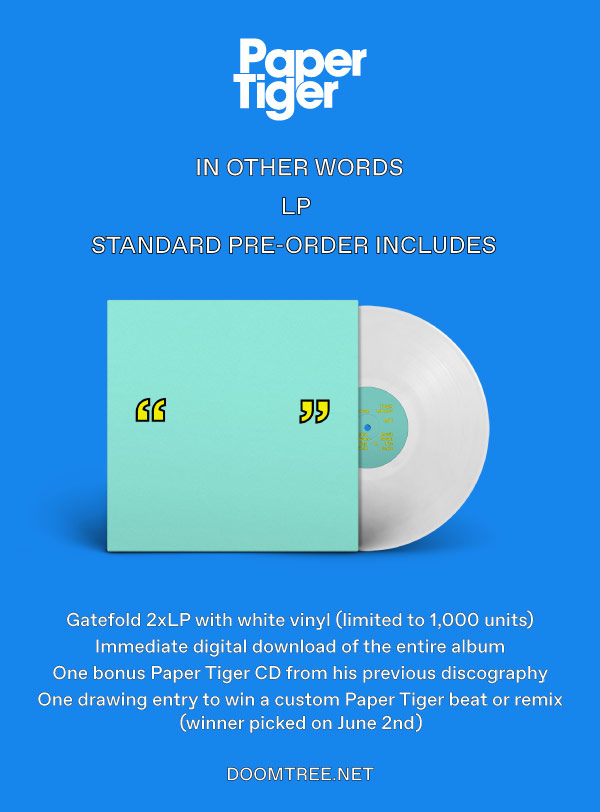 And just in case you weren't already sold, here's a reminder that all these limited CDs come with a huge pull-out poster, and all these limited LPs come with crazy double white vinyl. Check out the beautiful packaging below. This is definitely one for your display shelf. Pick them up right HERE and support!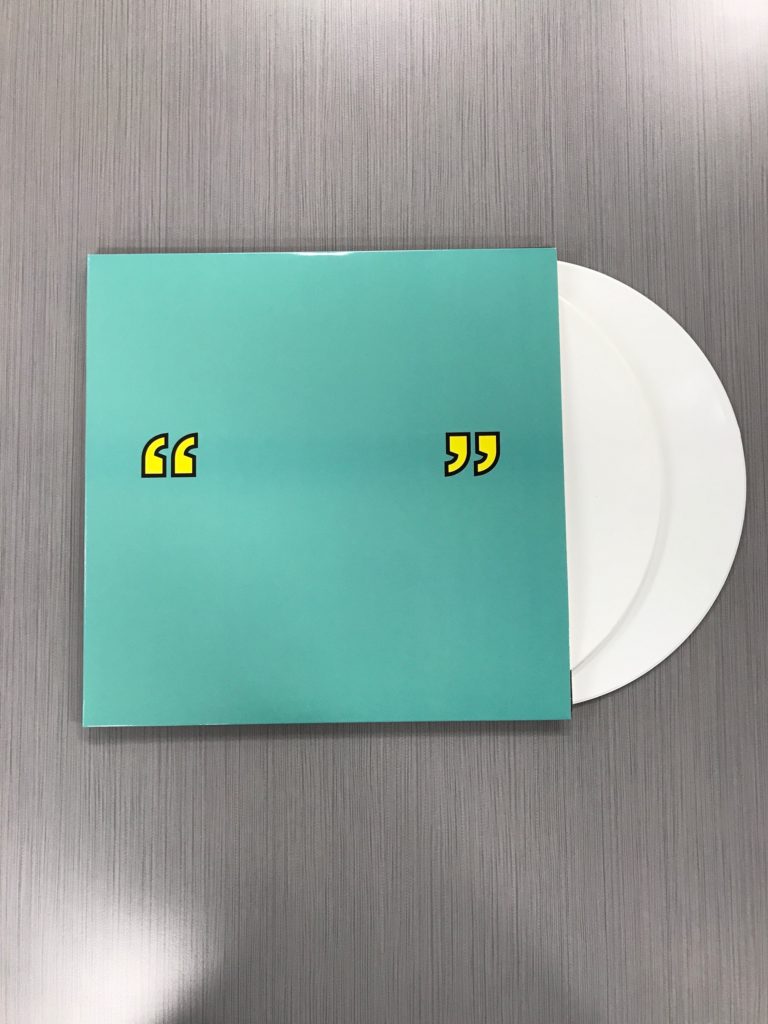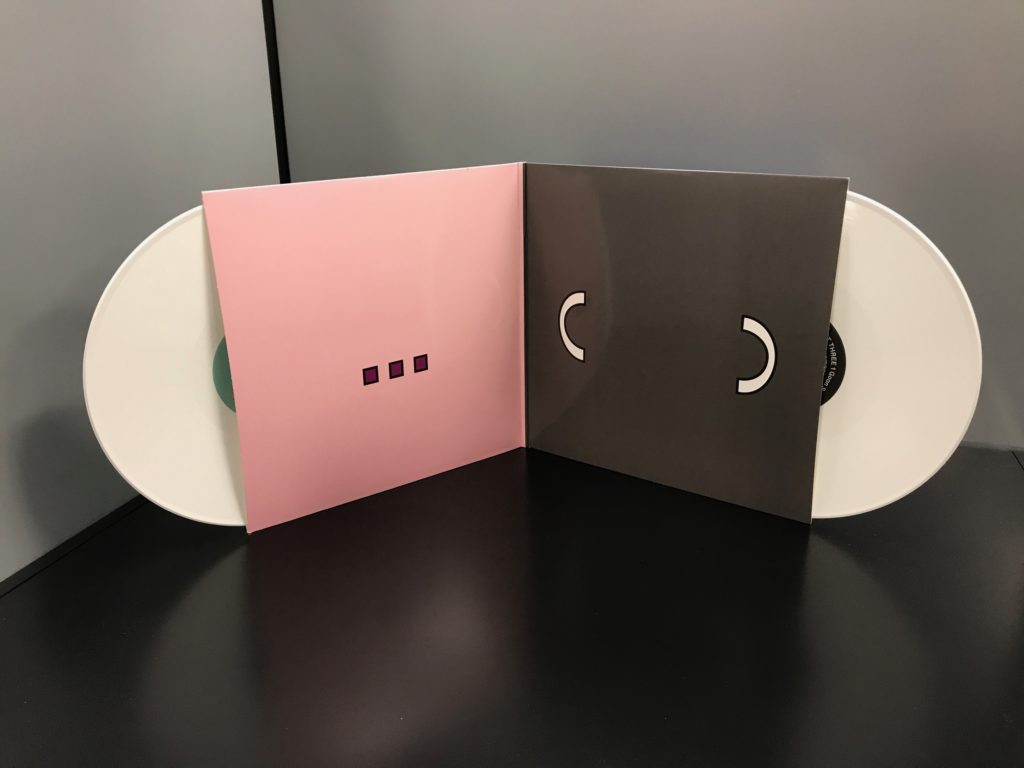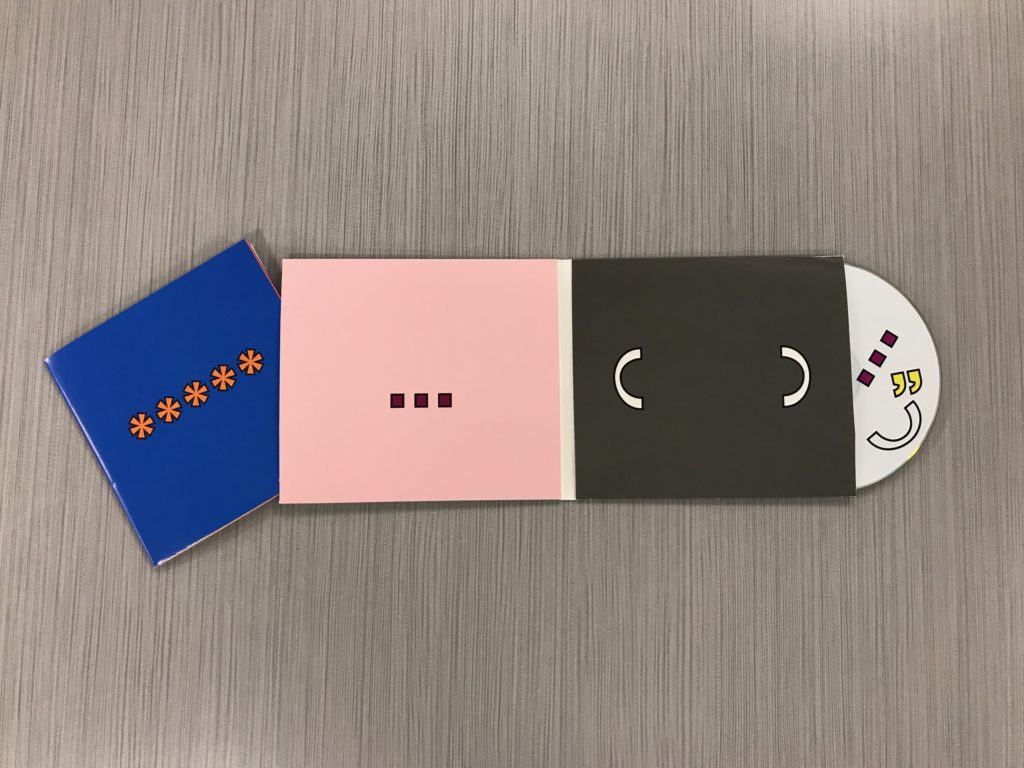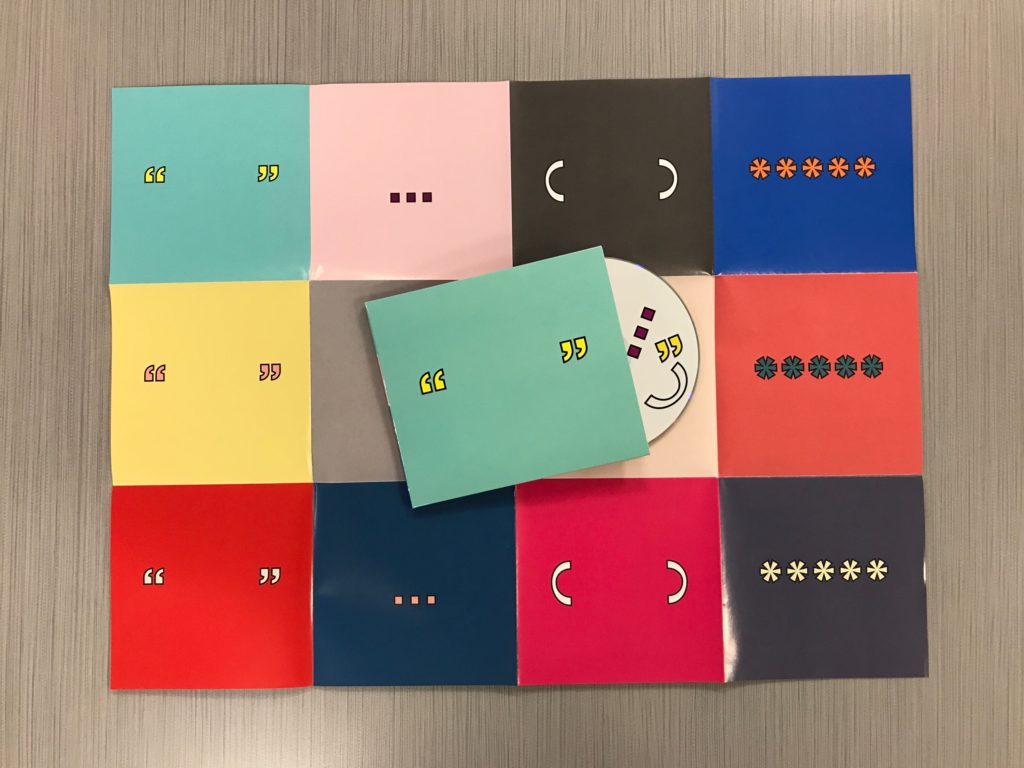 Alright, that's it for my spiel/rant. To everyone that has already ordered, thanks a million. We appreciate you and for real couldn't keep doing this without you. If you haven't pulled the trigger yet, here's the Part Four EP to bump while you head over to the Doomtree Webstore (HERE).
Now for some more new music. Last week me and Bionik released the first single from our upcoming collaborative production EP. The project is called Pool Boys and you can hear "High Dive" below. It's one of my favorite things that I've been a part of in recent years and I'm super excited to get this out into the world.
We'll be dropping the Pool Boys EP on June 6th along with an epic sound pack containing 300+ original samples from the project and then some. If you live near the Twin Cities and want to get an early taste of all of this, make sure to come down to Slam Academy in NE Minneapolis next Friday, June 2nd, to participate in a production showcase that Bionik and I will be hosting, as well as a big pre-release show afterwards where we'll be performing the EP in its entirety as well as bringing out some special guests like Sims and Manchita to rock with us. Grab your tickets and learn more about this one-of-a-kind event right HERE. Gonna be a total blast.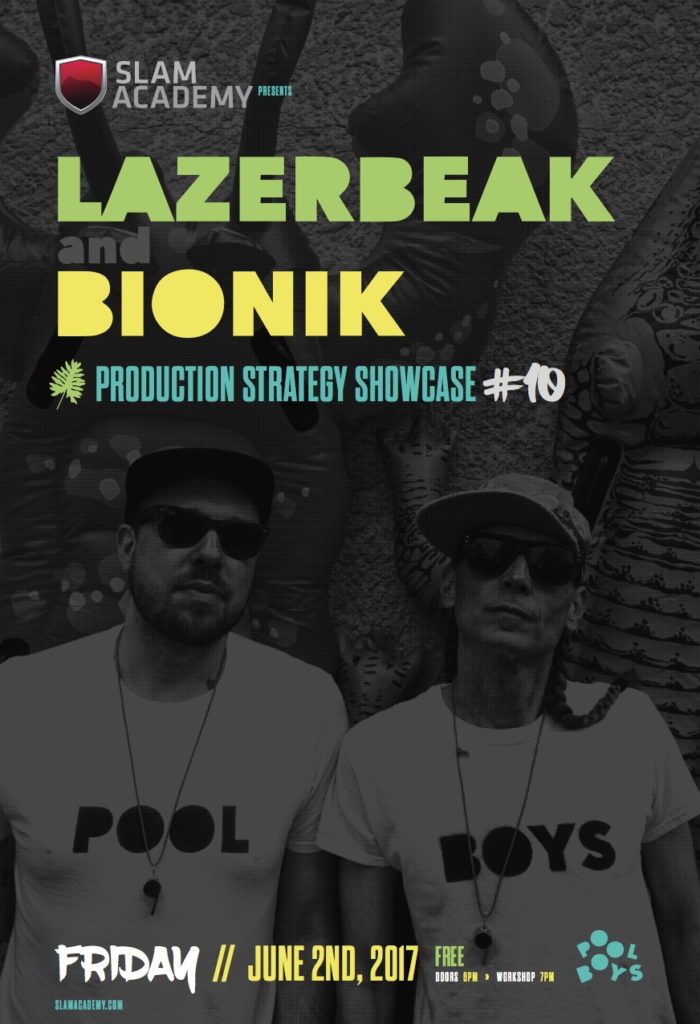 Speaking of new music, our very own P.O.S just popped up on a new loosie single from Astronautalis called "Sick." It also features our homie Ceschi on the third verse. Check the song out below. It slams.
Astronautalis ft. P.O.S and Ceschi – "Sick"
I hopped on the Chance By Chance podcast a few weeks ago to break down some of the inner workings and behind-the-scenes details of running a label and managing artists. Check out the full hour long interview below. We go deep.
Alright, I've been slacking on this Bonus Jams section for a few weeks so it's time to come back with a vengeance. This week I'm gonna highlight some of the local MN music that's dropped in the last month. I am seriously at a loss to describe how much incredible music is getting churned out of here on such a regular basis. So tight. Let's kick things off with the new EP from producer Psymun. This Rainbow Party EP just dropped on Ghostly and it crushes (so does the sample pack he dropped with it). Check out all three songs below.
Psymun – Rainbow Party EP
Velvet Negroni FINALLY released the first single from his upcoming record and it was well worth the wait. God this album is sooooooo goooooood. "LEVELS" is by far a standout. Bump this and get ready for what's about to come.
Velvet Negroni – "LEVELS"
Speaking of Bionik, he's got a new project with Manchita that's coming out real soon (they both worked on all the GRRRL PRTY stuff together) and they just released this incredibly awesome video for their single "CASHED" last week. Huge shouts to Maria Juranic on the vizualz. I love this song and the video is a monster. Highly recommended.
Manchita with Bionik – "CASHED"
Toki Wright dropped an excellent video for "The Situation" off his newly released EP. Shouts to the entire Soul Tools family. These guys keep dropping constant heat.
Toki Wright – "The Situation"
I've been loving all the songs that Drelli has been releasing as of late. "Chiquita" is my summer anthem and this new "Oasis" track is NICE. Check it out below. Very excited to hear more from him and So Cold Records.
Drelli – "Oasis"
Lexii Alijai just completely bodied a remix of the "Me Myself & I" Beyonce beat from back in the day. Hoping this means that she's heating up and getting ready to drop a new project. BARS.
Lexii Alijai – "Me Myself & I Remix"
Producer Cory Grindberg is back with a new awesomely-titled instrumental track. Check out "Whole Foods Was Created By The Devil" below. Super tight.
Cory Grindberg – "Whole Foods Was Created By The Devil"
I'm really excited to dive into this new album from local producer Falls. Only a handful of songs in so far and it is totally ruling. Check out the Torn Between Comas project below. Pumped to hear more.
Falls – Torn Between Comas
Juice Lord just released a cool new vizual for his "It Ain't Hard To Tell" heater. Shouts to Tek on the beat! Big fan of this one.
Juice Lord – "It Ain't Hard To Tell" 
And lastly, here's a new EP from Yung Wes. This dude has been dropping a ton of new material as of late and is only heating up. Check out the Dreamer EP below.
Yung Wes – Dreamer EP
Alright, that does it for this edition of Local Bonus Jams. I'll be back next week to highlight some of the national and international songs I've been bumping lately. Probably time to get into a Summer Seventeen playlist pretty soon with everything that's been coming out. I'll leave you with a quick video of Crab Man Cam fake-reading his favorite book "What Makes A Rainbow." He's heard this story so many times that he has committed the entire thing to memory. Pretty awesome. Enjoy.
Alright, that's it for this post! I hope you all have a great week. Please please please go grab yourself a copy of that Paper Tiger pre-order (HERE) and get your popcorn ready for Round Three of this crazy Cavs/Warriors rivalry. See you next Tuesday!
— Beak
Twitter: @_LAZERBEAK_
Instagram: @lazerbeak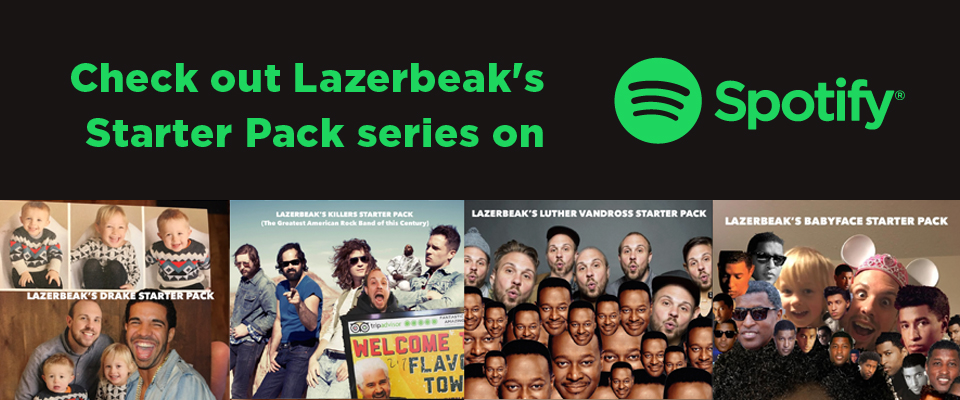 SUPPORT THIS BLOG LYFE. TUESDAYS WITH LAZERBEAK SHIRTS AND POSTERS AVAILABLE NOW!!!