Welcome back to another round of Tuesdays With Lazerbeak! I'm super excited to announce that next Tuesday will see the release of the new collaborative Pool Boys instrumental EP from me and fellow Minneapolis producer Bionik. That's us below repping our brand with a bunch of our own kids' swimming pool accessories. Shouts to Adam DeGross on the pic.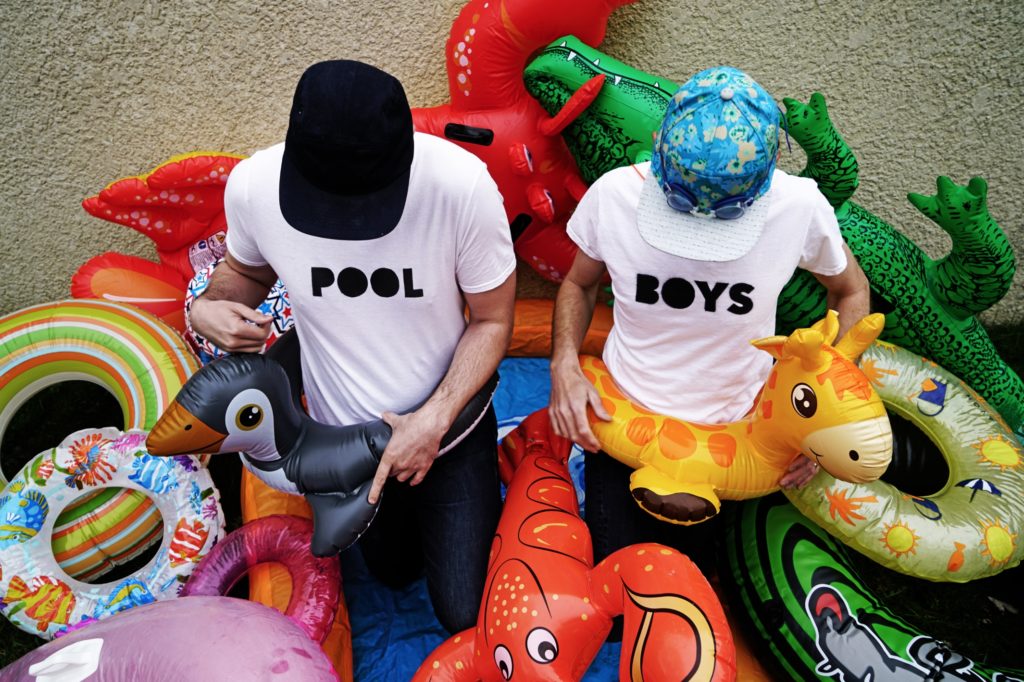 The Pool Boys EP consists of five different instrumentals that Bio and I have been working on together the past few months. It's been awhile since I worked on a strictly beat-based project and we both had a blast digging into our shared love of dancehall, R&B, bass, and EDM music. This thing is all over the place. Here's the lead single "High Dive" to give you an idea of what we're working with.
In addition to the five-song EP we're also releasing our first-ever sound pack for all the producers and DJs out there. The Pool Boys Sound Pack comes with over 300+ original sounds and samples that we used to create the EP. Tons and tons of one shots and loops to use royalty free for your own compositions. Check back here next Tuesday to be one of the first to grab it.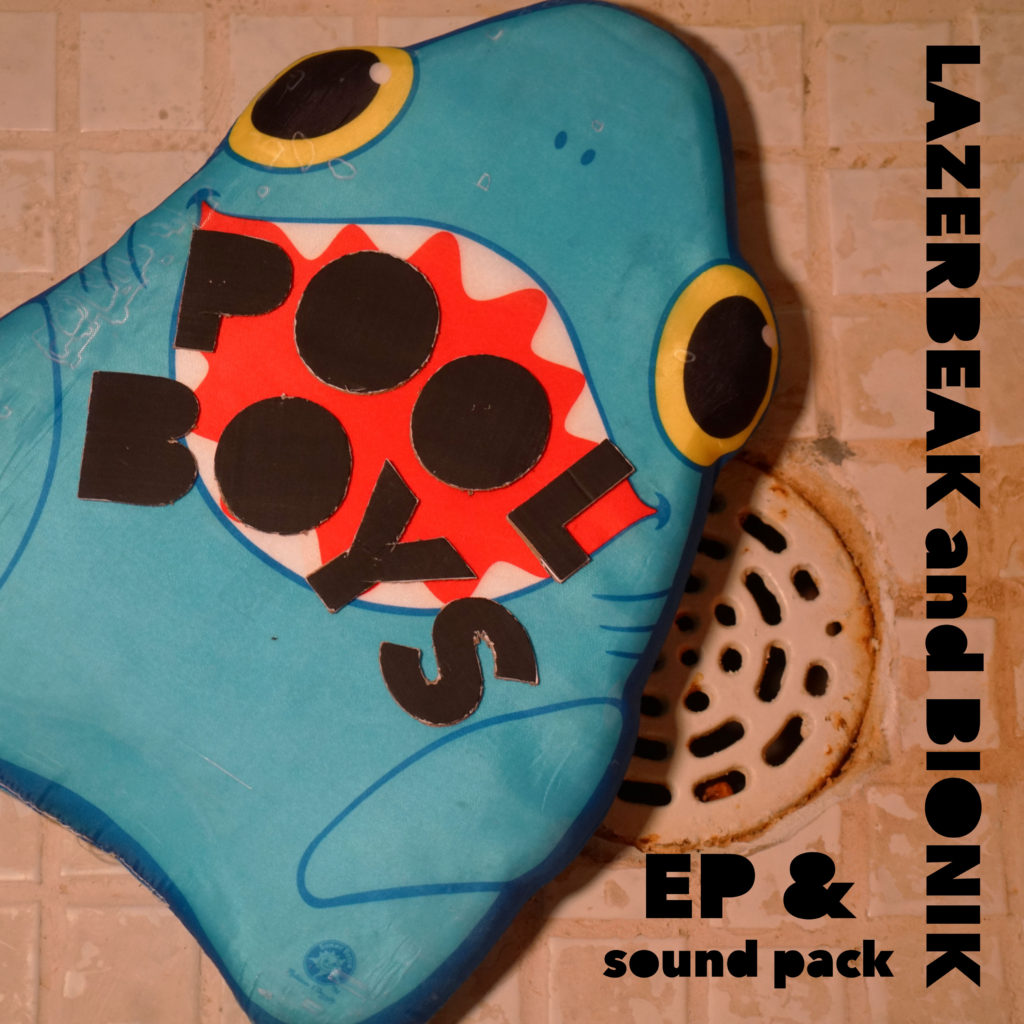 And if you happen to live near the Twin Cities, you can score the album, sound pack, and a live collabo performance before everything comes out – and all for only $20. Bionik and I will be posted up at Slam Academy in NE Minneapolis this Friday night (6/2) giving a two-hour production showcase and presentation, which will be followed by a special pre-release concert. You'll get admission to the workshop and the live show, plus the Pool Boys EP and Sound Pack for only $20. We're gonna be bringing out plenty of live special guests to celebrate with us too, like our good friends and collaborators Sims and Manchita. Should be a total blast and a super intimate way to unveil the new works and get a behind-the-scenes look at our production process. Grab your tickets right HERE and spread the word!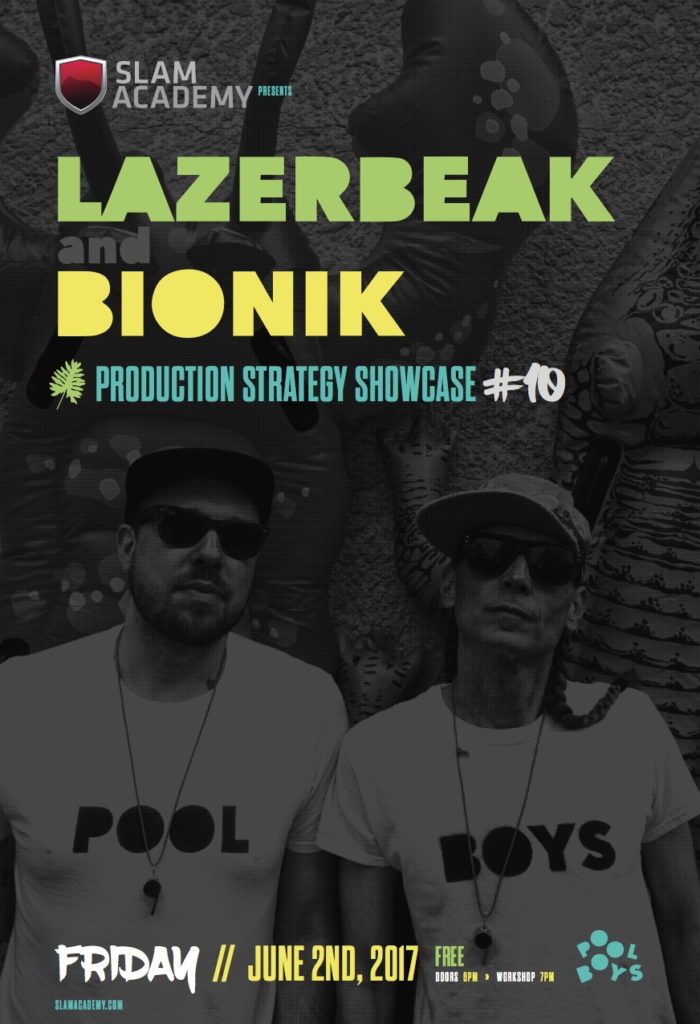 And just to prove that we're putting in work to make this a very special event, here's my cheat sheets and notes for playing the new material out live. This is gonna rule.
Speaking of awesome new EPs (SEGUE!), this Friday marks the official release of Paper Tiger's four-part In Other Words project. The full 16-track album will be available in stores and on all digital services for everyone to enjoy on June 2nd. Huge shouts to all of you that pre-ordered a physical copy from the Doomtree Webstore (you can still grab one right HERE if you were slipping). Your packages should be shipping out today. While you wait though, check out the fourth EP installment of In Other Words below and get amped for Friday.
Next Saturday, June 10th, I'll be posted up at 7th Street Entry to rock a super rare show with my group Mixed Blood Majority. MBM features Crescent Moon (Kill The Vultures) and Joe Horton (No Bird Sing) on the raps, and Lazerbeak on the beats. This is the only club show we have on the books all year, and it's guaranteed to be a special one. Could not be more pumped to have our friends Andrew Broder and Ness Nite on board to rock with us. Grab your tickets right HERE.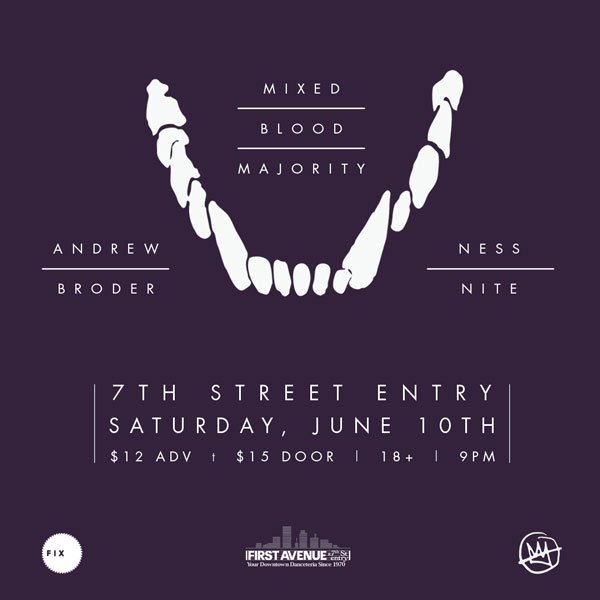 Earlier that SAME DAY (6/10), members of Doomtree will be participating in an epic Minneapolis VS. St. Paul Tug-Of-War to benefit children with special needs. WCCO, our local CBS affiliate, has organized 20 different teams to battle it out over the Mississippi River, all in the name of a good cause. We'll be taking on Heiruspecs in a fight for the ages. Here's our promo calling them out. It's about to get real ugly. You can learn more about the tug-of-war and donate to the Doomtree fundraising page right HERE.
As of right now, the only full-crew Doomtree shows this year will take place in Chicago on the last weekend in July. Wicker Park Fest was just announced and Doomtree will be joining Guided By Voices as co-headliners of the festival on July 29th. Check out all the details right HERE.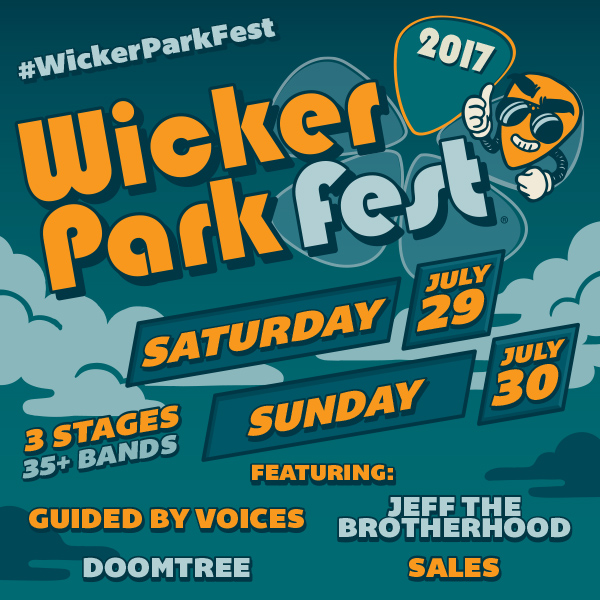 We'll be rolling into The Chi a night early to perform a special pre-fest afterparty at Subterranean on July 28th. This should be a ridiculous and extra-sweaty good time. Grab your tickets right HERE while you still can.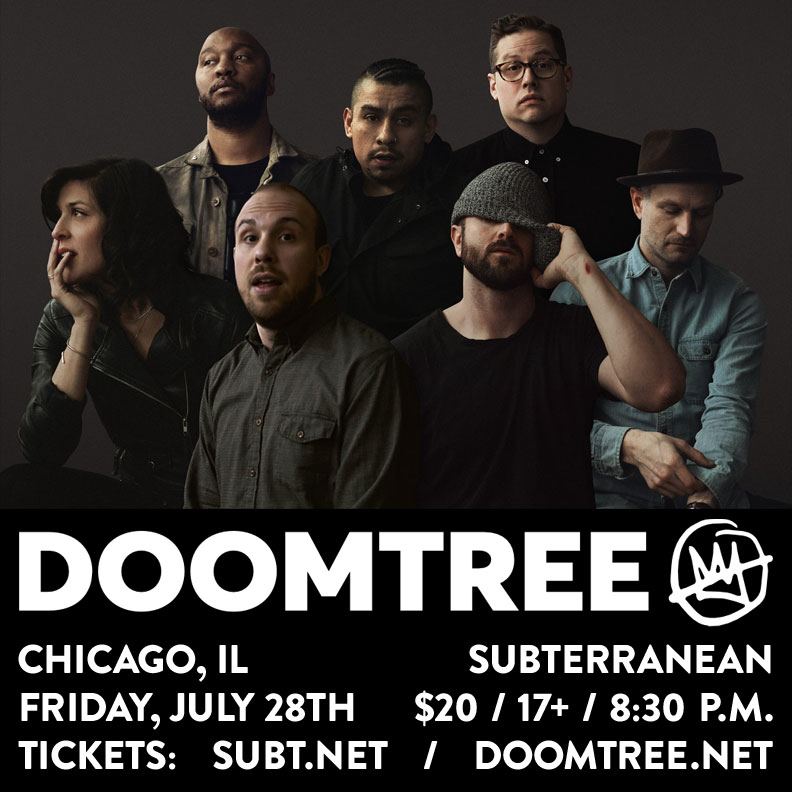 That's it for Doomtree-related news. Last week was the return of the Local Bonus Jams, and this week I'd like to get into a bunch of national artists I've been bumping lately. Very excited about this new collabo track from Aminé and Kehlani. Kehlani still has the album of the year for me and she can pretty much do no wrong at this point. Looking forward to checking out the upcoming Aminé project based off this single. Check out "Heebiejeebies" below.
Aminé ft. Kehlani – "Heebiejeebies"
Guilty pleasure alert: This new DJ Khaled smorgasboard track "I'm The One" is pretty much an unstoppable summer anthem. Always helps to get Biebs on the hook. Love this one.
DJ Khaled ft. Justin Bieber, Quavo, Chance the Rapper, Lil Wayne – "I'm The One"
I'm getting out-of-control pumped for the new Vince Staples album to drop. Loving this new "Big Fish" song and the new direction in production.
Vince Staples – "Big Fish"
Shabazz Palaces are releasing a DOUBLE CONCEPT ALBUM on Sub Pop in July. God I love concept albums. So stoked. Check out new single "Since C.A.Y.A." below.
Shabazz Palaces – "Since C.A.Y.A."
Phoenix is back with a new album this summer as well. Their 2009 Wolfgang Phoenix Amadeus album is still an all-time absolute classic (and a huge influence on why I decided to make Legend Recognize Legend). Loving the first two singles they've dropped. Check out "Ti Amo" below.
Phoenix – "Ti Amo"
Speaking of all-time classics, that first HAIM record is legendary to me. Can't wait to hear what they've got up their sleeves for the follow-up. Here's the first single "Want You Back."
HAIM – "Want You Back"
Majid Jordan are back with a vizual for their new single "Phases." Big fan of these guys.
Majid Jordan – "Phases"
You know I couldn't get away with one of these posts without getting into a couple Local Bonus Jams. RONiiA are back with a super sweet video for their song "Beg," which was shot entirely in the Dominican Republic.
RONiiA – "Beg"
Kristoff Krane is gearing up to drop his long-awaited solo album with Graham O'Brien on the boards. The duo have just released first single "Shine On" which features an excellent guest appearance from Lady Midnight. Really excited about this album.
Kristoff Krane ft. Lady Midnight – "Shine On"
Huge shouts to J. PLAZA, Daddy Dinero, and Tha Rift on signing a deal with Rostrum Records last week.  The trio go by the name FREEWIFI and have just released a video for their debut single "Ego." Check it out below. Big things.
FREEWIFI – "Ego"
And lastly, here's a new one from Doseone and Mestizo's new collabo album. They're going by A7PA and this "No Brakes" song is my jam.
A7PHA – "No Brakes"
BAM! That does it for Bonus Jams this week. I'll leave you with some Bonus Baby Pics from Penny's epic 5th birthday party this past weekend. We did it real big. I'm talking bouncy castles, spray chalk, and SILLY STRING. Here's P with the action shot and unconventional full-palm technique. She picked out those purple leopard print pants all by herself.
Crazy smile in front of the not-long-for-this-world butterfly piñata.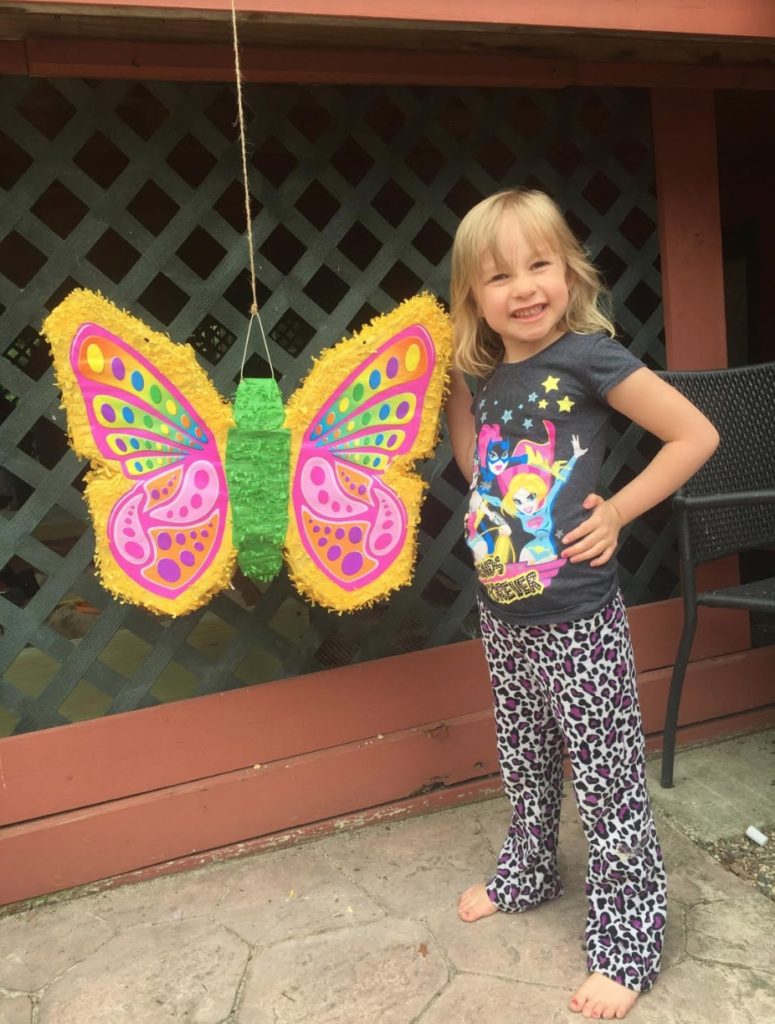 Making it rain.
Cam went straight for the good stuff and quickly swooped up as many M&M packets as he could.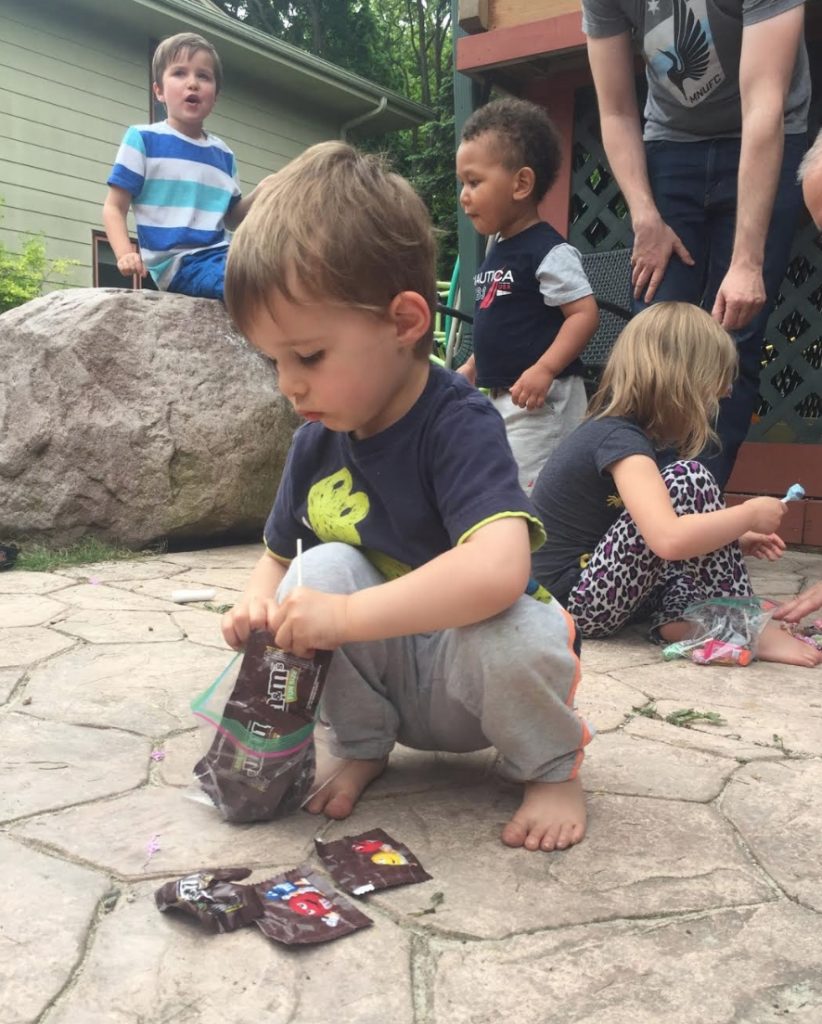 P and her best friend Aniyah opening one million presents.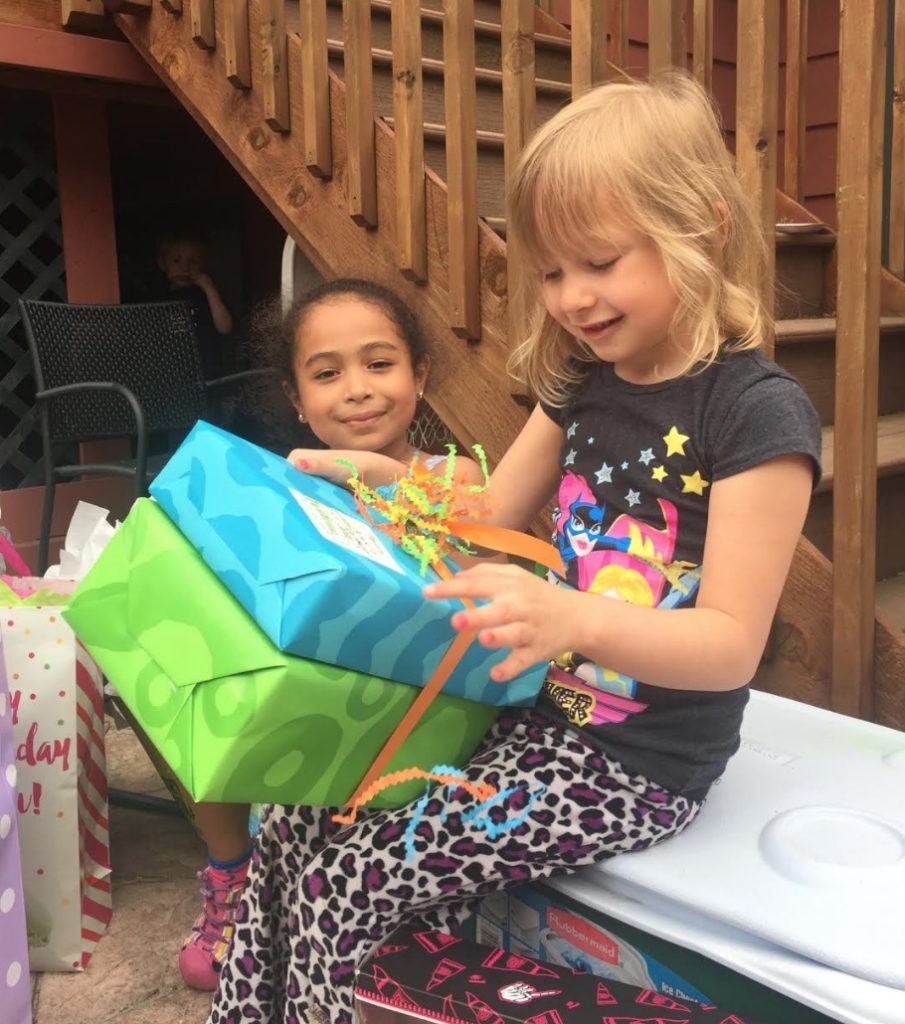 On the birthday girl's request we had not one but TWO birthday cakes. Moana and Beauty & The Beast. So spoiled.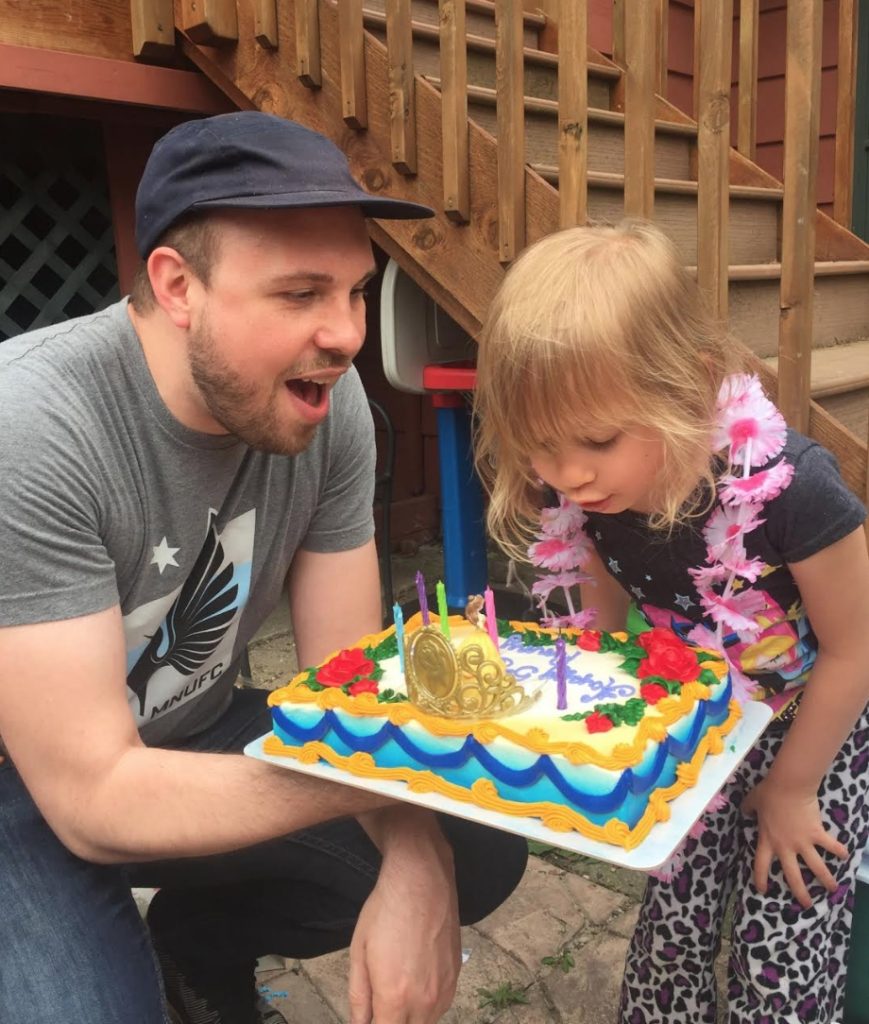 Sticking with the Moana theme, we got into the spirit later that night and had ourselves a good old-fashioned LOU-au. Seriously, that might be the best Dad Joke I will ever make.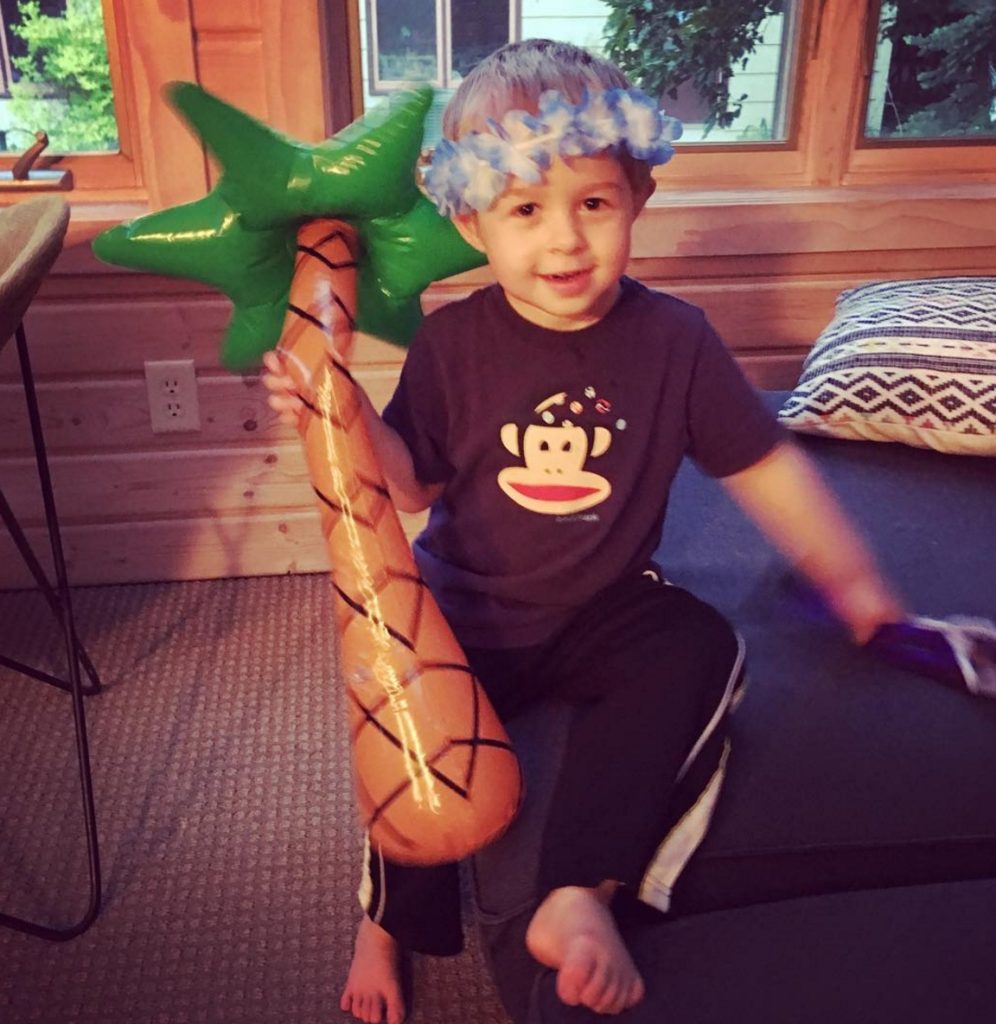 Been spending lots of time on the trails and the river this spring now that we live so close to the great Mississippi. Here's Cam and Lou becoming one with nature.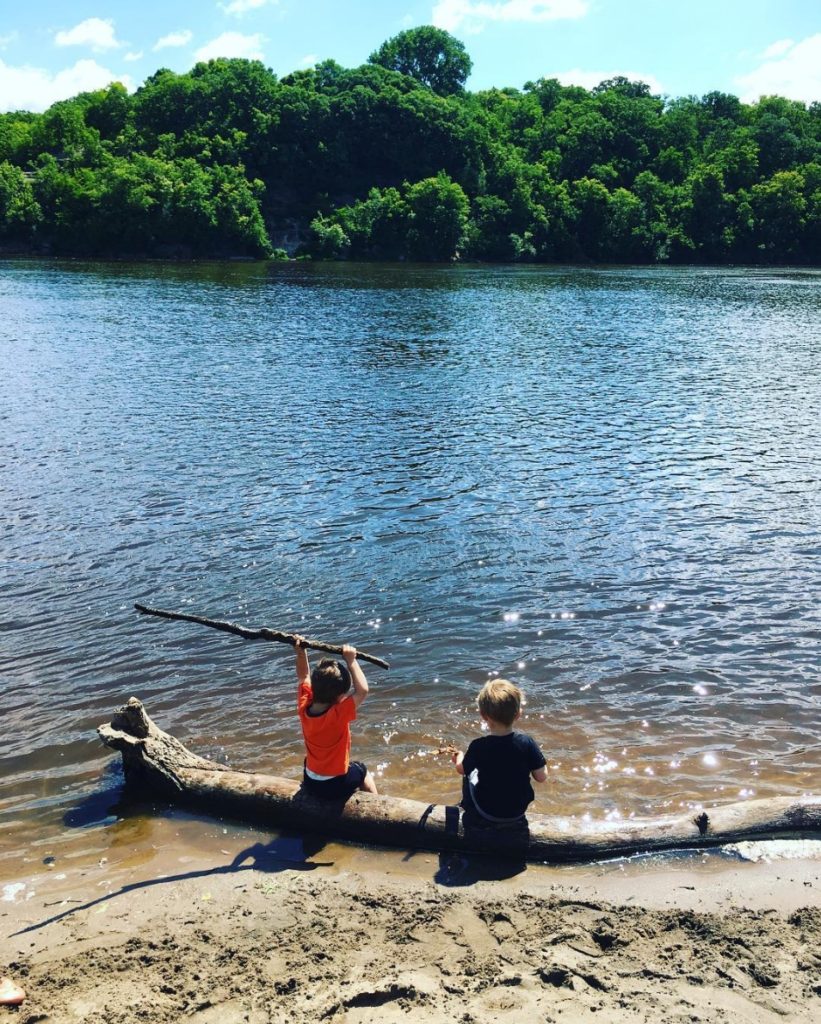 And with graffiti.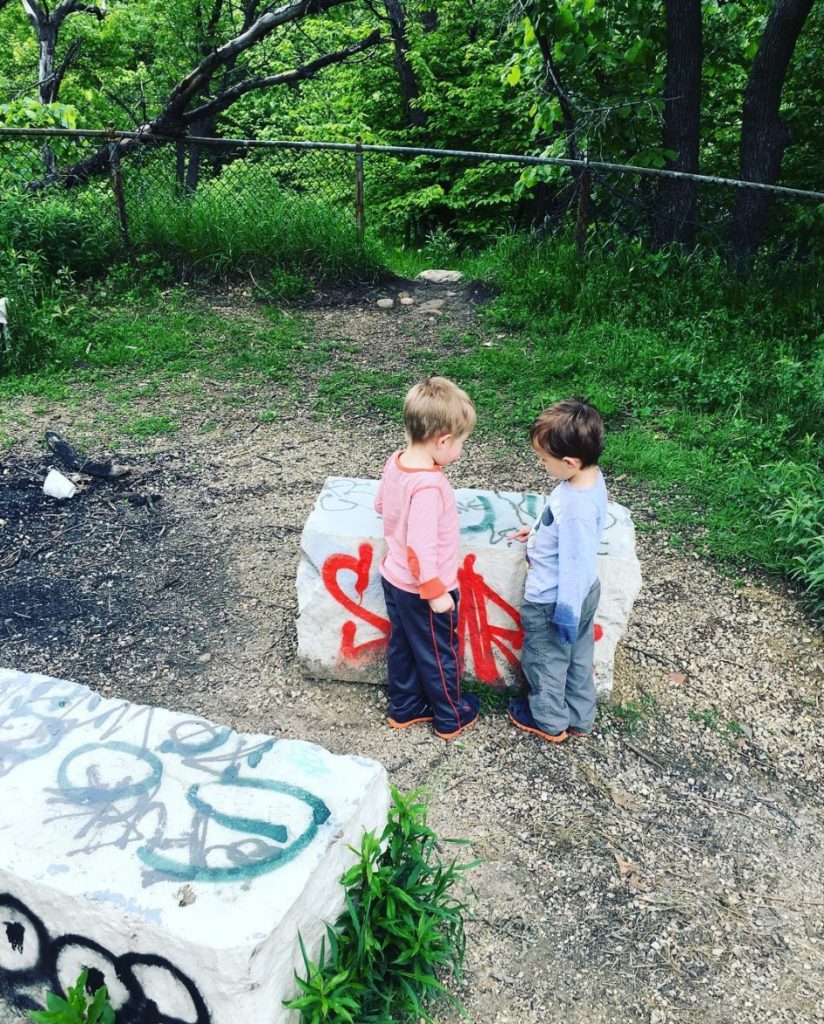 I'll leave you with this exhilarating rendition of "How Far I'll Go" from the Moana soundtrack. That's Penny rocking her new bluetooth microphone/speaker from Grandma Rosemary. Kids these days.
Alright, I hope you all have a wonderful week. Looking forward to seeing a ton of you down at Slam Academy on Friday night for the big Pool Boys launch (tickets HERE). Otherwise next Tuesday for sure!
— Beak
Twitter: @_LAZERBEAK_
Instagram: @lazerbeak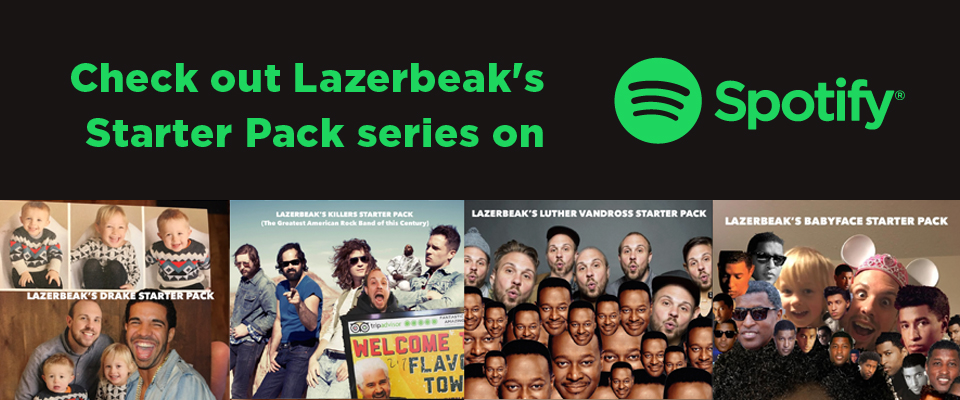 SUPPORT THIS BLOG LYFE. TUESDAYS WITH LAZERBEAK SHIRTS AND POSTERS AVAILABLE NOW!!!