OH. MAN. It brings me immense joy to finally unveil this new collaborative Pool Boys EP and Sound Pack today from me and Bionik. You can purchase or stream the five-song instrumental project from all online music services starting RIGHT NOW!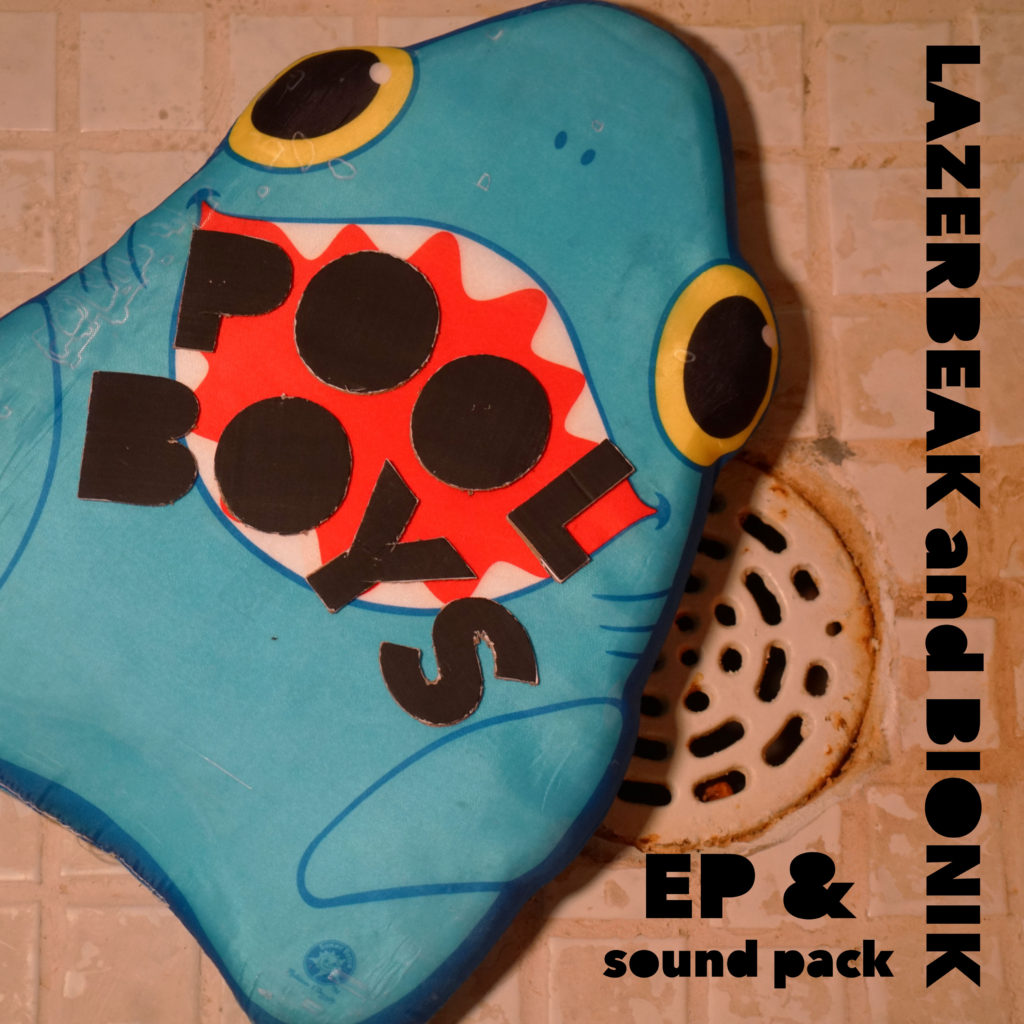 Pool Boys EP
Bandcamp | iTunes | Spotify | Amazon | Apple Music | SoundCloud
Shouts to Adam DeGross on the photo and Ander Other with the design assist. I've had a total blast getting up with Bio since the start of the year and working together to craft these songs. We got to fully indulge in our combined love for dancehall, hip-hop, R&B, jazz, and EDM, and I'm really proud of the results. Check out all the tunes below and grab a digital copy for yourself at the links above.
In addition to the EP, Bionik and I decided to try our hand at creating a massive sound pack for all the aspiring producers, beatmakers, and DJs of the world. It's a first for both of us and the result is the Pool Boys Sound Pack. Over 300+ royalty-free samples and one-shots, including all the musical elements found on the EP and then some. I've found plenty of inspiration and musical fodder from the sample pack format over the years and it feels really good to contribute back to that process. Circle of life, baby. You can purchase the Pool Boys Sound Pack directly from us right HERE and preview some of the sounds below. Enjoy!
Thanks to everyone for checking this project out and supporting instrumental music. Super amped about how it all came together. Holler at your internet friends worldwide and help us spread the word if you get a second this week. Greatly appreciate you.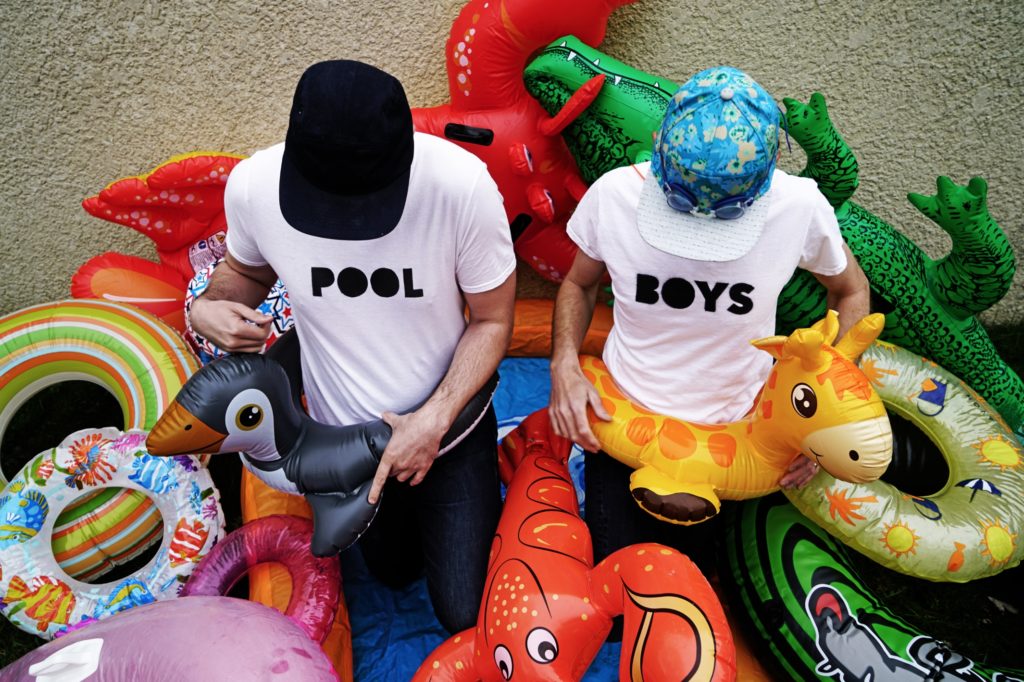 Speaking of incredibly rad instrumental albums (SEGUE), last Friday marked the official release date of Paper Tiger's In Other Words full-length. It's been an epic year-long journey as Paper created and slowly released the songs in four-song chunks. No you can finally find the limited CD and double LP at your favorite brick and mortar record store and stream or buy a digital copy through any of your favorite online retailers. Dooooooooit.
Team Doomtree has been hitting the gym and gearing up for an epic tug-of-war across the Mississippi River in support of WCCO's massive Pulling Together event benefiting children with special needs. We'll be repping the Minneapolis side and going head to head with our despised St. Paul rap arch nemeses Heiruspecs this Saturday morning at Hidden Falls Regional Park. It's gonna get ugly.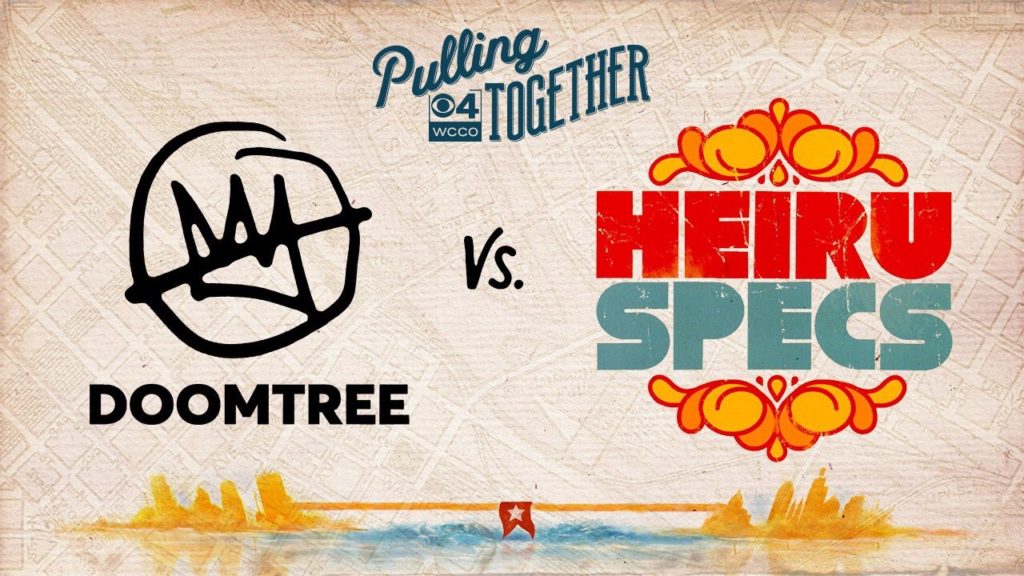 Here's a little WWF-style diss video we made to really ramp up the competition and let Heiruspecs know we mean business. You do not want it with Doomtree!
The Pulling Together event kicks off at 9am this Saturday morning (6/10) at Hidden Falls Regional Park. All sorts of local businesses and sports team will be competing for this great cause. Check out the full event schedule below and learn tons more about it right HERE. You can also contribute to the Doomtree fundraising right HERE and help us raise money for children with autism and special needs. Together with all the other teams we'll be raising 200k for Fraser. Hope to see a ton of you down by the river for the festivities!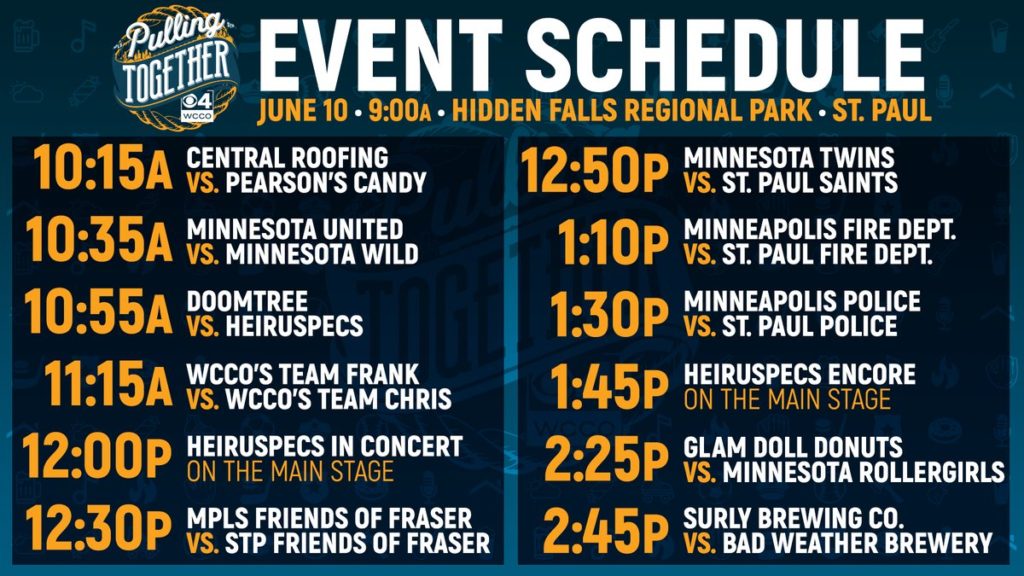 After we pull Heiruspecs into the river and celebrate with a little day drinking, I'll be headed downtown to the 7th St Entry for a super rare performance with Mixed Blood Majority (my rap project with Kill The Vultures' Crescent Moon and No Bird Sing's Joe Horton). This is the only club show we've got on the books all year and it's guaranteed to be a special one. Our good friends Andrew Broder and Ness Nite will also be performing, so you really can't go wrong here. Check out the flyer below and grab your tickets HERE.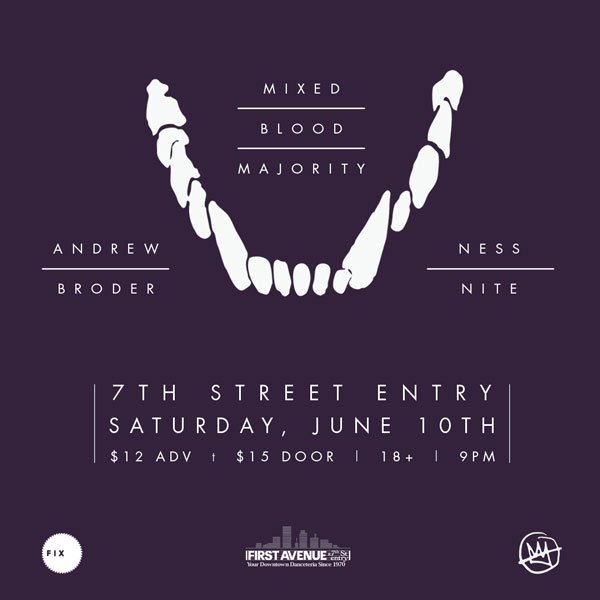 In anticipation for the big show, First Avenue asked Alexei and I to put together a playlist of the music we've been bumping lately. You can check out some serious jams below. First 10 are Alexei, last 10 are Beak – basically you'll know it's me when the Bruno Mars kicks in.
And in the name of giveaways and creative marketing, First Ave recently held a contest on their Instagram page to win tickets to this show. You had to guess who this incredibly cool 4th grader was in order to be entered to win. This is by far the awesomest I have ever looked. All down hill from this moment on.
Tomorrow morning I will be a guest panelist at Pollen's ongoing #LIKEABOSS speaker series alongside total bosses from Chowgirls Catering, Juxtaposition Arts, and Public Functionary. We'll be talking creative strategy, collaboration, and diplomacy. Registration starts at 8:00am and the program runs from 8:30-10:30am. Learn more about it and grab your tickets right HERE. Looking forward to this one.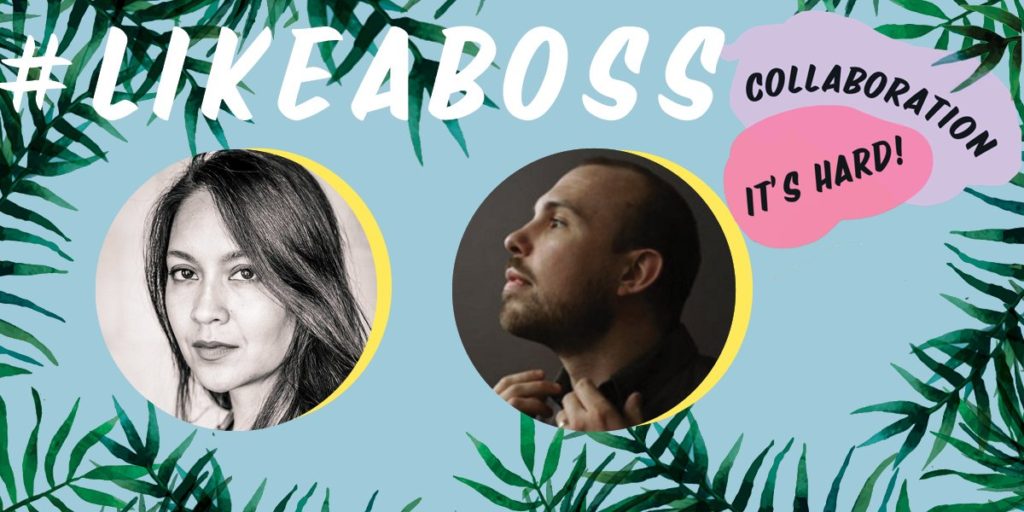 JUST ANNOUNCED: P.O.S will be performing at the first-ever Crucialfest in Salt Lake City this September with Aesop Rock, Built To Spill, and Baroness. Check out the cool dinosaur-themed flyer below and grab your tickets right HERE.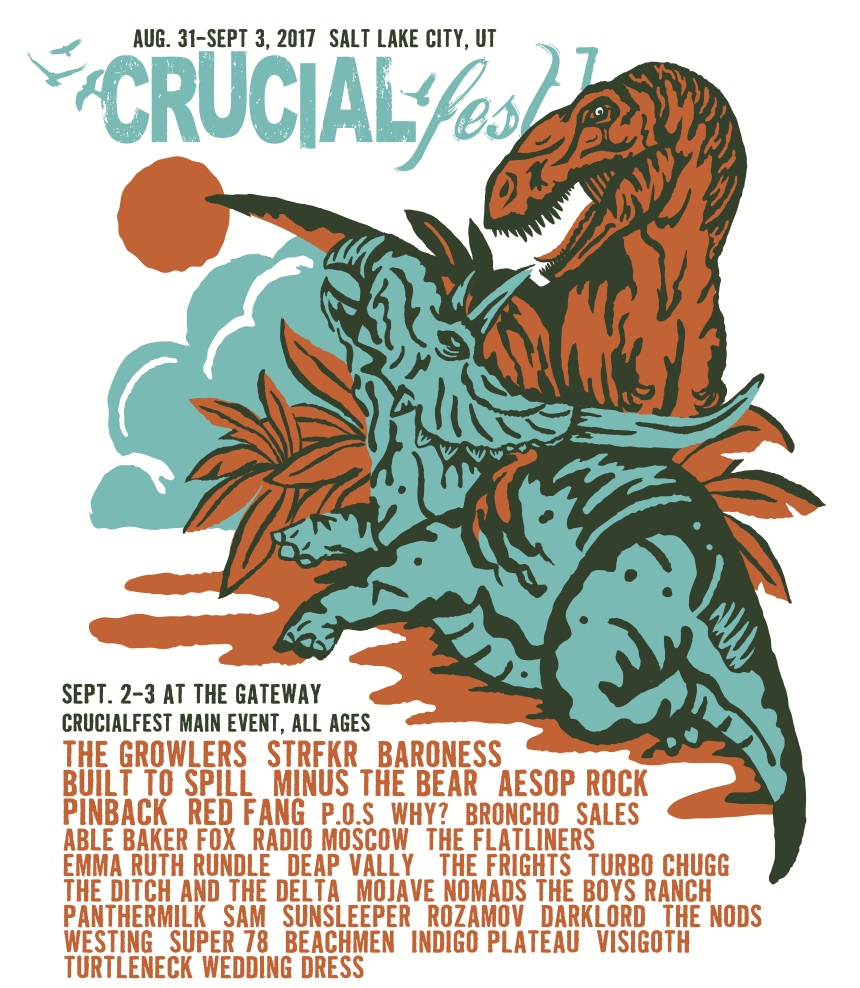 BAM! That does if for Doomtree-related news this week. Here's some more Local Bonus Jams since the Twin Cities is experiencing an absolute explosion of awesome new music these days. First up is Ashley DuBose, who recently backed up Dessa on vocals at her monumental Orchestra Hall shows. Ashley is back with a perfect R&B jam for summer cookouts everywhere and it features a bonus guest spot from BdotCroc. Check out "Relax" below. Loving this one.
Ashley DuBose – "Relax" ft. BdotCroc
Huge congrats to Chastity Brown on recently releasing her excellent new Silhouette of Sirens album on legendary MN label Red House Records. I've loved everything I've heard so far and can't wait to get into the full project some more. Check out the video for "Carried Away" below.
Chastity Brown – "Carried Away"
Speaking of Red House, they've also just released a new album from Actual Wolf and it is straight fire. Check out first single "Baby Please" below. V amped to listen to more of this Faded Days album. Feels like this one will be perfect cabin road trip music.
Actual Wolf – "Baby Please"
TABAH recently dropped their new Symmetry Somewhere album a few months back, and the songs I've heard off the new project so far are great. Here's the video for "Lucid State." Gonna dive into this one more this week.
TABAH – "Lucid State"
And now one non-local track to round things out. Anyone who knows me knows what a huge Serengeti fan I am, particularly of his Chicago-centric character Kenny Dennis (start HERE if you don't know what I'm talking about). Anyways, the Kenny Dennis story is wrapping up with a double album from Kenny's girlfriend Jueles, who just dropped her first single "Butterflies." My mind has been completely blown by the layers and character development of all of this. Serengeti should win a Pulitzer or something. Enjoy.
Jueles – "Butterflies"
I'll leave you with a few Baby Bonus Pics before calling it. I've been single-parenting it this month and Daddy Daycare is in full effect over here at the Mader Household. Huge shouts to the Grandmas for all their help. Here's a pic of what most nights look like over here these days. Taking up over 80% of the bed while collectively refusing to get me a beer from the fridge. Total garbage.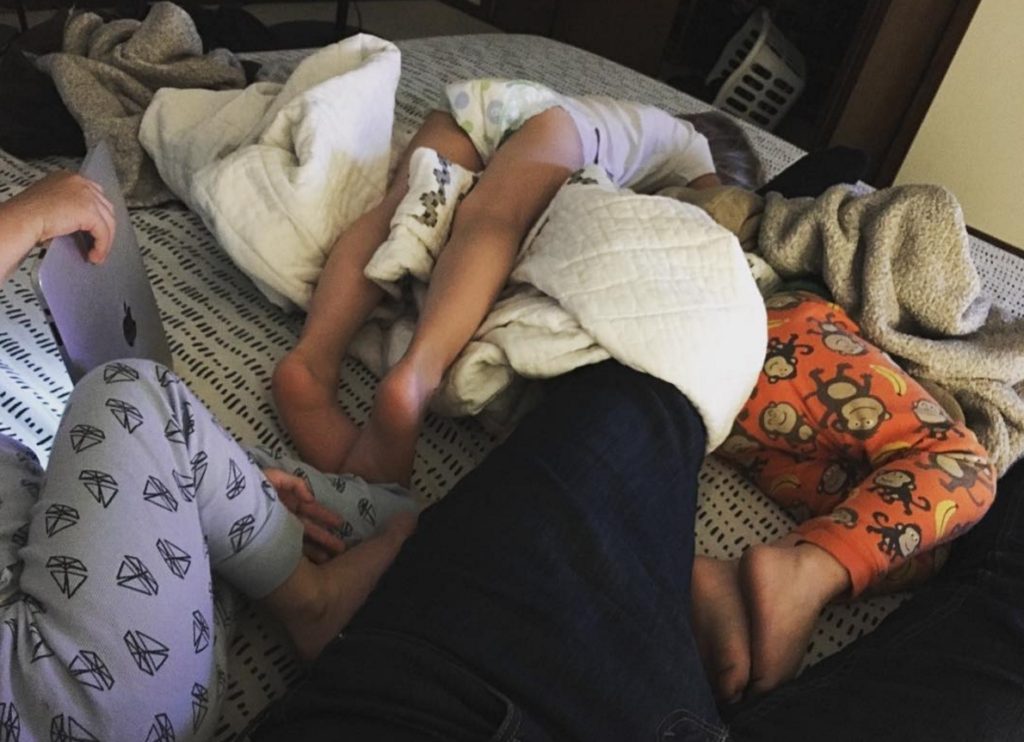 This past weekend the grandparents and I brought all three kids on their first-ever camping trip. I was skeptical to say the least, as I was never really into camping growing up, but we all had a total blast. Here's P torching the hell out of some marshmallows.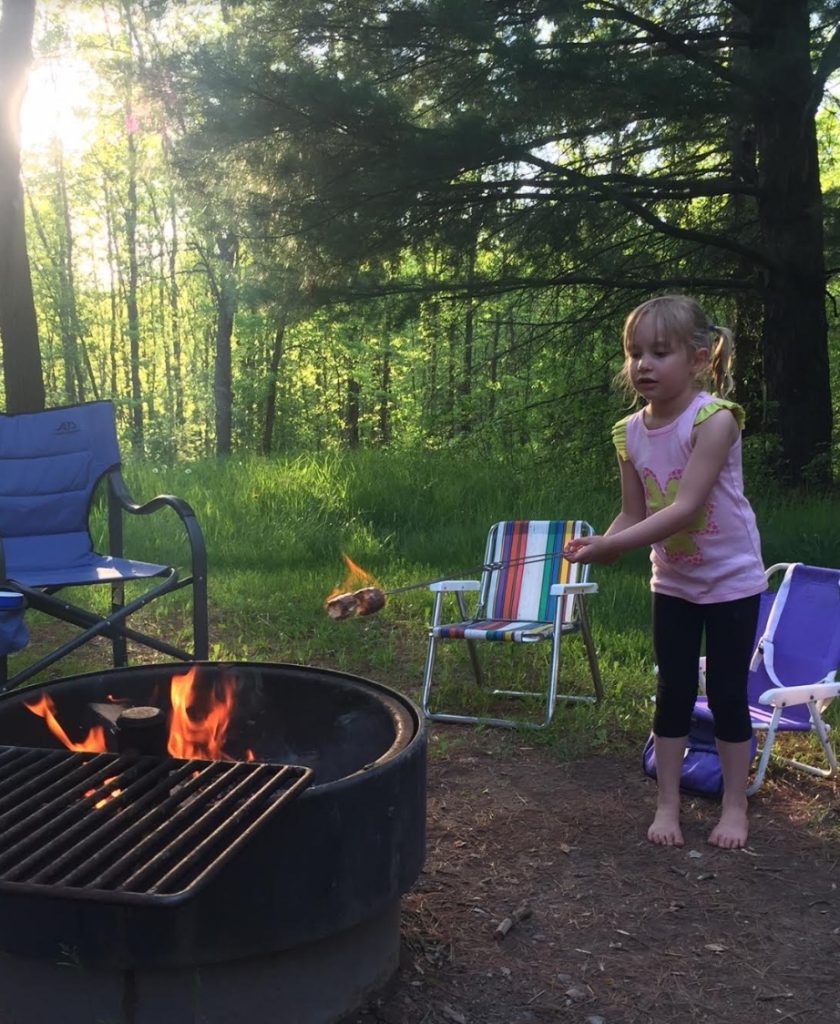 Crab Man Cam riding an actual inflatable crab. Is that meta?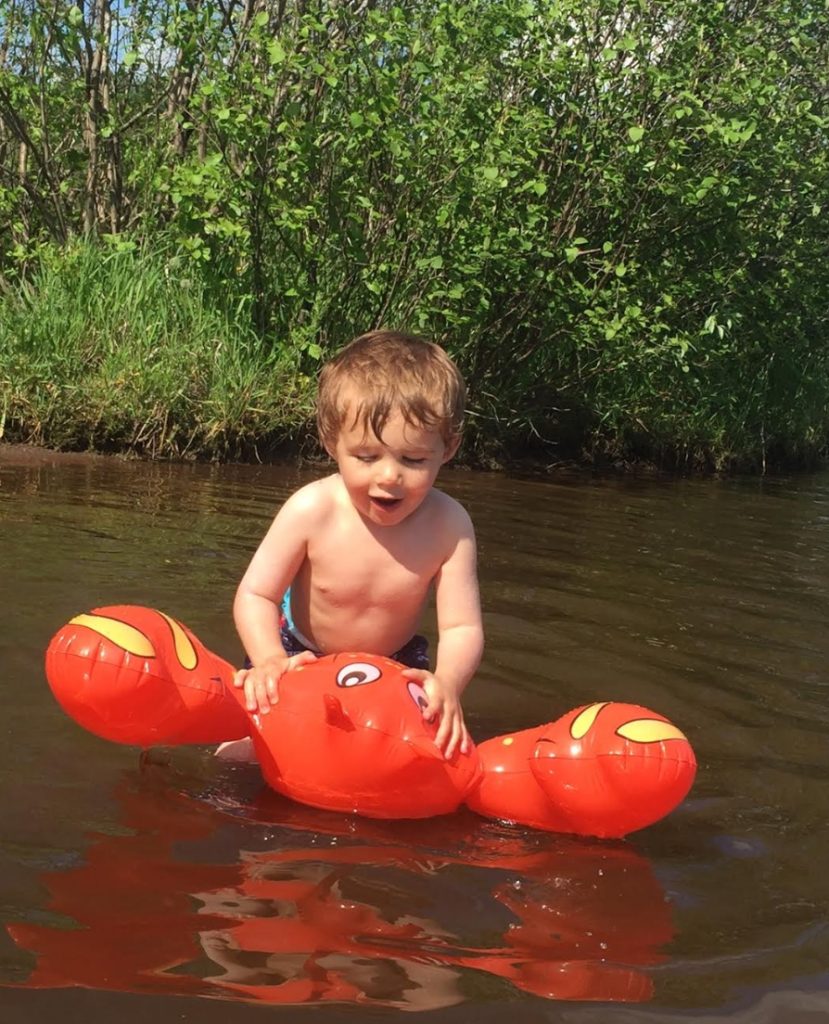 Penny rocking the inflatable penguin from the Pool Boys photo shoot.
Here's the gang post up by the fire enjoying some morning hot chocolate and staying warm.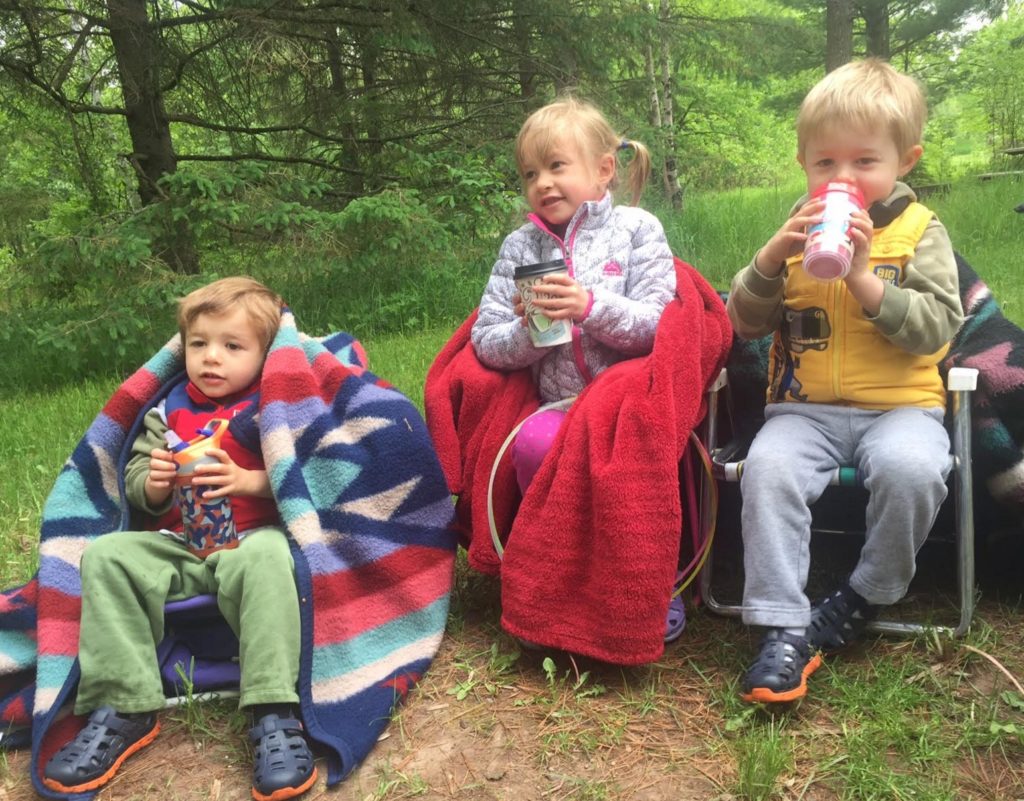 And a little love for the Moose Lake State Park mascot before heading home. Good times.
Alright, I hope you all have a great week. Looking forward to seeing a bunch of you out and about over the next few days, whether it's at the Pollen speaker panel tomorrow morning, the Pulling Together tug-of-war Saturday morning, or the Mixed Blood Majority show Saturday night. Don't forget to grab that Pools Boys EP & Sound Pack right HERE and bump it hard.
— Beak
Twitter: @_LAZERBEAK_
Instagram: @lazerbeak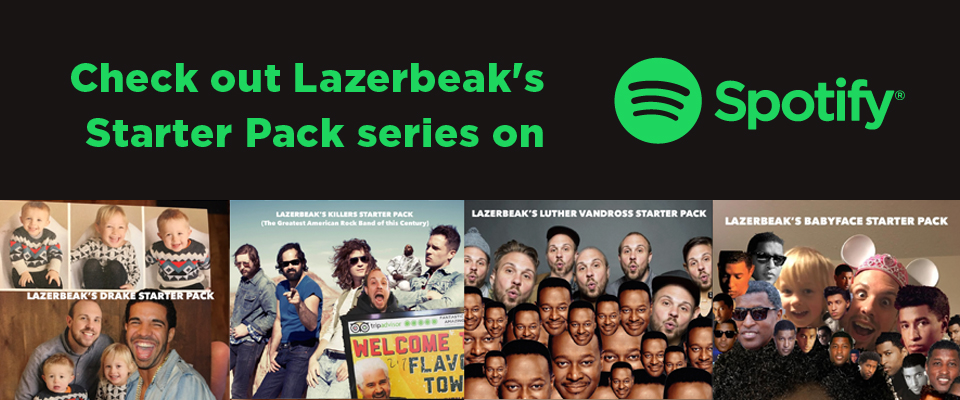 SUPPORT THIS BLOG LYFE. TUESDAYS WITH LAZERBEAK SHIRTS AND POSTERS AVAILABLE NOW!!!