Welcome back to another completely bonkers edition of Tuesdays With Lazerbeak! The premieres are absolutely nonstop this month. Today we have another brand new one-off single from Sims featuring the homie Travla on guest vocals. Huge shouts to the good people at GoMN.com and Go 95 radio for world premiering "No Getaway" this morning. You can read what they have to say about it right HERE and listen to the track below. Sims will be in the Go 95 studio later this afternoon to premiere the song on air, so make sure you tune in at 6:30pm CST. Love the vibe on this one.
Sims – "No Getaway" feat. Travla (produced by Guru Doug)
Bandcamp | Amazon | Spotify | YouTube
In addition to the new track, Sims has just announced an intimate hometown headlining show at Icehouse on August 25th. Tickets are on sale this Friday. Should be a hell of a way to close out the summer.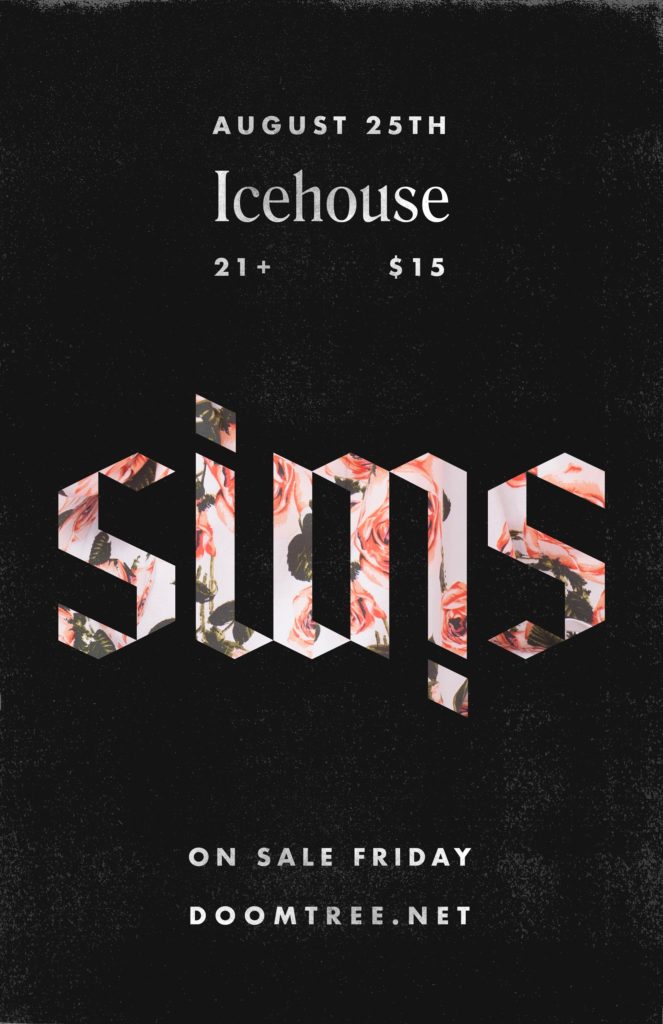 Speaking of awesome shows (SEGUE!!!), P.O.S announced a massive tour last week that will see him make his way throughout the better half of the Midwest, Southwest, and West Coast this fall. Check out all the cities/dates below and grab your tickets and all sorts of extra sweet deetz right HERE.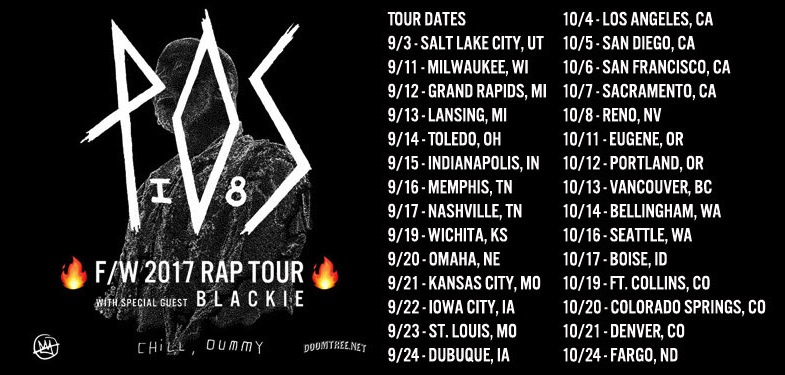 To celebrate the tour announce Stef also released this sweet new music video for the Chill, dummy standout "Thieves/Kings." The whole thing was directed by Kron and the exceptionally talented crew at Meow Wolf. Shouts to Maria on the editing help as well. Check it out below and pass it around if you get a chance. Really love this one.
P.O.S – "Thieves/Kings" (dir. by Kron and Meow Wolf)
This Friday marks the return of Lazerbeak and Ander Other's Friday Night Bonus Jams, our quarterly DJ night that we put on at Honey in NE Minneapolis. Four hours of nothing but the ultimate R&B and hip-hop jams from the 90s to now and always a total blast. Come party with us!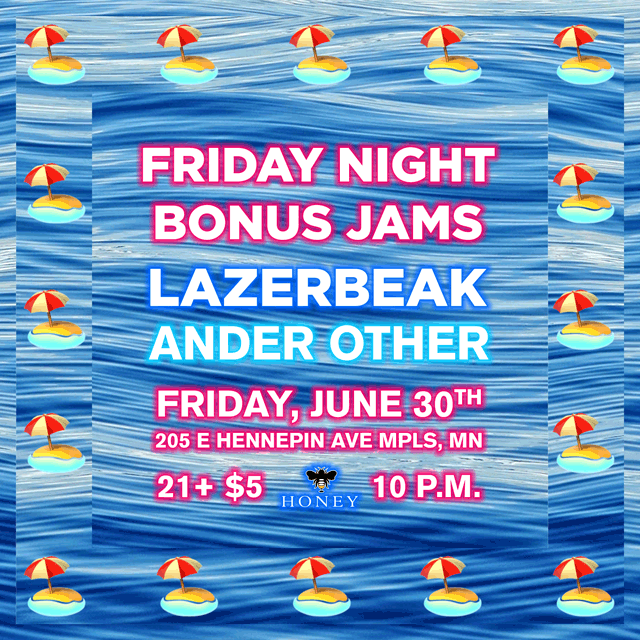 And since we're on the summertime pool vibe, don't forget to cop the new Pool Boys EP from me and Bionik. Five collabo instrumentals perfect for the BBQs and beach hangs. You can purchase the EP and 300+ sound Pool Boys Sound Pack directly from us at Bandcamp right HERE and stream the project below.
Now for another round of TWL Bonus Jams. I'm starting to get ridiculously excited for this new HAIM album to drop. I absolutely adored their debut Days Are Gone record and judging off the sound of the new singles this one shouldn't be any different. Check out the cool choreographed video for "Want You Back" below.
HAIM – "Want You Back"
I've been getting back into the slow jams lately, and this new one from Sinead Hartnett reminds me of D'angelo and Gallant and Angie Price in all the best ways.
Sinead Hartnett – "If You Let Me"
Another slow jam from Daniel Caesar featuring a guest spot from Kali Uchis and some backing by BADBADNOTGOOD. Killing it.
Daniel Caesar – "Get You" ft. Kali Uchis
One of the all-time great voices in R&B is back with a new solo project. Mint Condition has pretty much been the soundtrack to my life growing up here in the Twin Cities, and I couldn't be more pumped that Stokley is branching out with this solo effort. Check out "Level" below.
Stokley – "Level"
Now for a little more new-school R&B. Zack Villere just released his new Little World project and there is some really great stuff on here. Check out this awesome video for first single "Cool" for a taste.
Zack Villere – "Cool"
Spank Rock completely won Eaux Claires festival a few weeks back – easily delivering the most energetic and lively set of the weekend. Here's a new one from producer Nick Hook with Spank on the vocals.
Nick Hook feat. Spank Rock – "Another Way"
And lastly, Minneapolis producer Travis Gorman just dropped a nice chill two-song project yesterday that I've been thoroughly enjoying this morning. Check out "Blue // Picture" below.
Bang bang. That does it for today's post. I hope you all have a wonderful week gearing up for some major 4th of July celebrations. Hope to see a bunch of you out at Honey this Friday, otherwise I'll be back next Tuesday with a little mid-year Doomtree roundup.
— Beak
Twitter: @_LAZERBEAK_
Instagram: @lazerbeak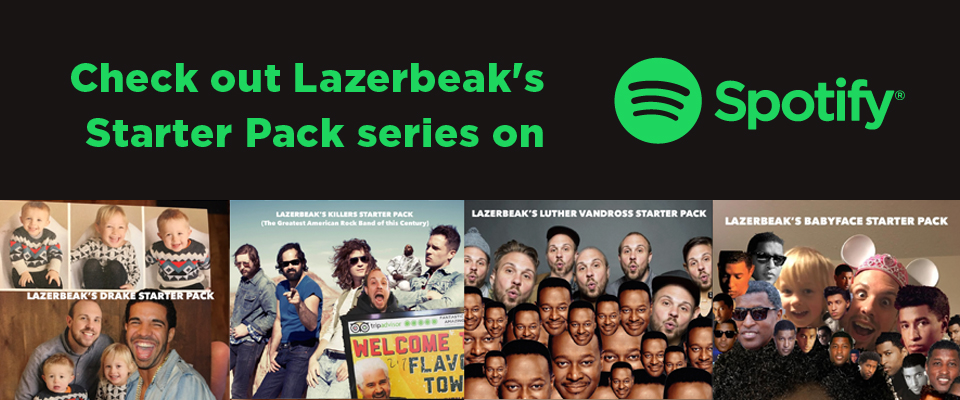 SUPPORT THIS BLOG LYFE. TUESDAYS WITH LAZERBEAK SHIRTS AND POSTERS AVAILABLE NOW!!!