OH. HELL. YES. I am so incredibly beyond excited to finally share with you the announce of Shredders, a new rap group comprised of P.O.S, Sims, Paper Tiger, and myself.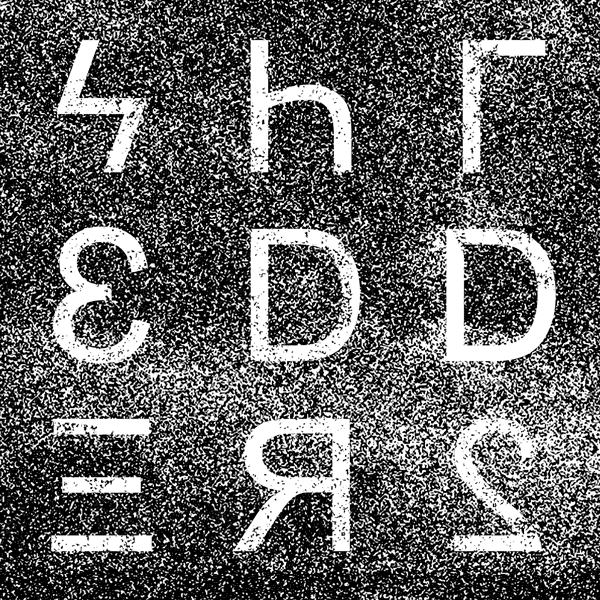 Shredders EP
Bandcamp | iTunes | Spotify | SoundCloud
This is our debut self-titled EP. I love it so much. Stef and Sims on the raps, Papes and Beak on the beats. Enjoy and please help us spread the word far and wide throughout every dark and desolate corner of the internet.
Huge shouts to Mike Mictlan for the killer guest verse on "Ions," the unstoppable tag team force of Joe Mabbott and Bruce Templeton for continuing to make everything sound so crushing, and Vance Wellenstein for the incredible logo and design work.
And please do not fear. The arrival of Shredders does not mean the demise of Doomtree in any way, shape, or form. We all agreed to take a crew hiatus at the end of the All Hands touring cycle to focus more on solo work for a bit, which is why the last eight months have seen the release of Sims' More Than Ever, P.O.S' Chill, dummy, and Paper Tiger's In Other Words albums. I executive produced all three and so we decided to keep the momentum going and bang out some more legendary heaters this year. Thus, Shredders was born.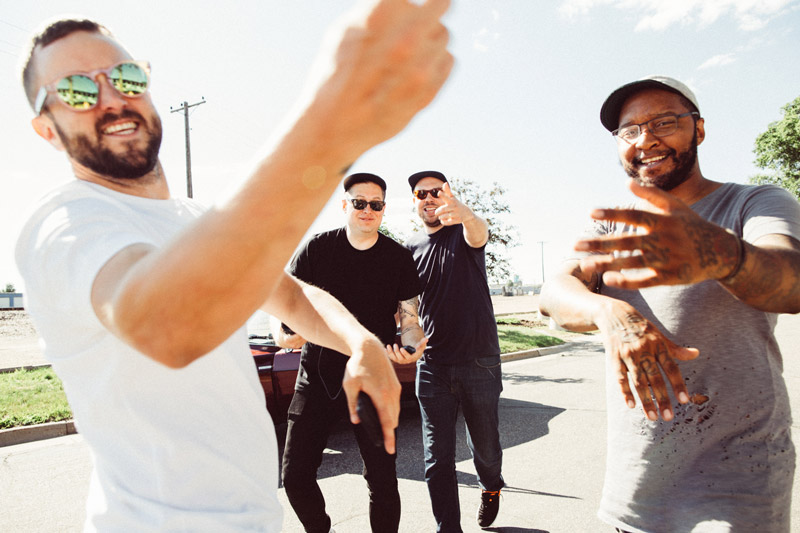 UPDATE: This just in! Pumped to announce the first-ever Shredders live show will take place in Minneapolis on September 9th at the fourth-annual Prof Outdoors. Stef, Sims, Paper, and I will be direct support for Prof. Check out the stacked lineup below. Tickets will officially go on sale to the public this Friday the 14th right HERE.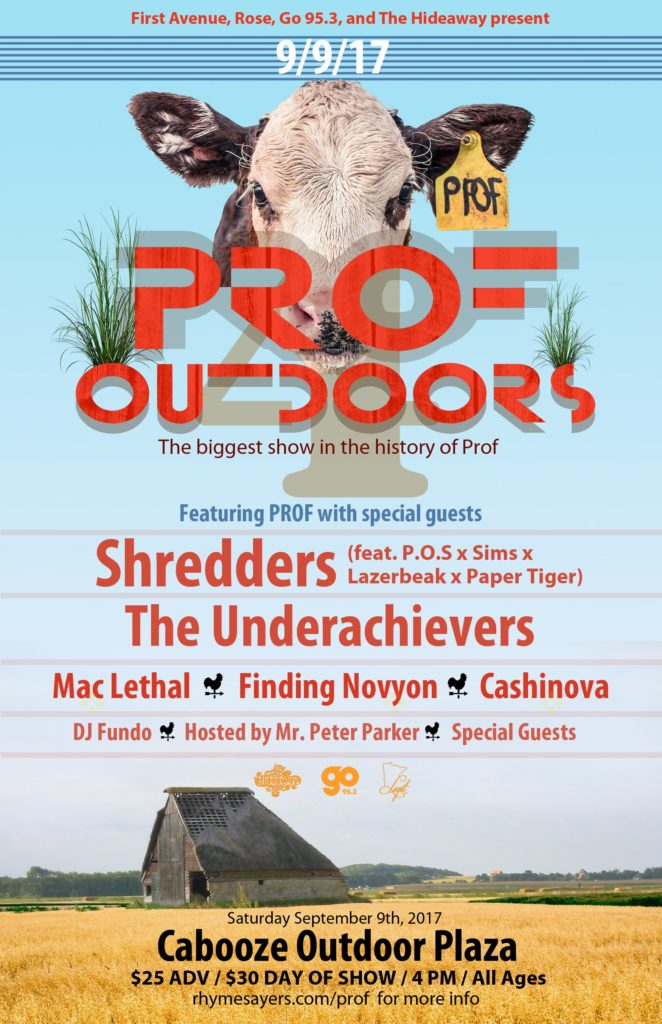 In fact, the entire Doomtree crew is getting together at the end of this month for two big Chicago shows – a club gig at Subterranean on 7/28 and a headlining slot at Wicker Park Fest on 7/29. Info and ticket links right HERE.
Well, there you have it. Man, it feels good to finally announce this thing. I hope you bump this new Shredders EP at the most insanely loud volumes all week long and then go tell a friend to tell a friend to tell a friend about it. Can't wait to fill you in on what else we have in store this year. Make sure to stay abreast on all upcoming Shredders news by following us on these top of the line social media platforms (4 D's because duh, and also because legit real paper shredder companies already beat us to that handle).
Twitter: @shredddders
Instagram: @shredddders
Facebook: @shredddders
Website: shredddders.com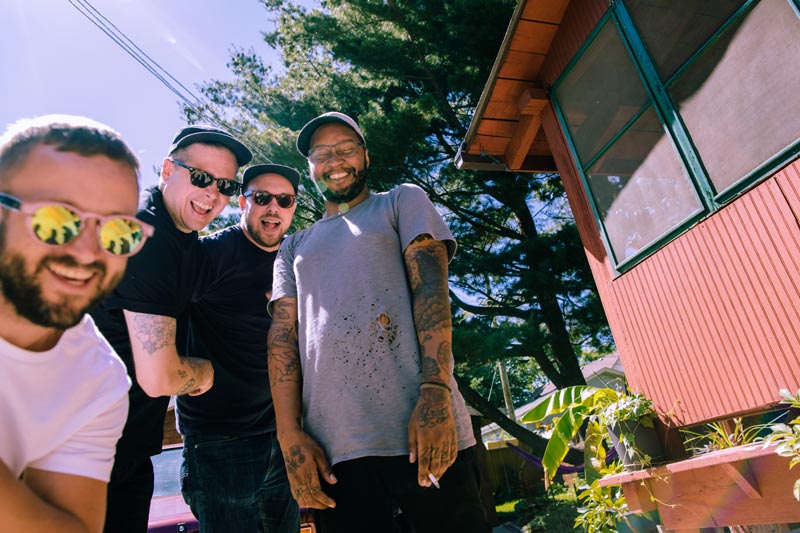 Shouts to Zoe Prinds-Flash for the Shredders photos. Have an awesome week and I'll see you back here next Tuesday!
— Beak
Twitter: @_LAZERBEAK_
Instagram: @lazerbeak
BE THE FIRST TO ROCK A SHREDDERS SHIRT THIS SUMMER. GRAB YOURS RIGHT HERE.