Welcome back to another jam-packed round of Tuesdays With Lazerbeak! We've got a ton of news to get into, so let's jump right in. First off, P.O.S has just debuted a brand new visual for his standout Chill, dummy track "Born A Snake." The clip was directed by the UK's own Gavin Strange, who runs Jam Factory and works as a senior designer at Aardman Animations (WALLACE AND GROMIT, AAAAAHHHHH!!!). Huge shouts to him for creating this sweet video. Check it out below and pass it around if you get a sec.
P.O.S – "Born A Snake" (directed by Gavin Strange)
Speaking of the UK (SEGUE!), we've just announced a slew of new P.O.S dates across the pond this December, right after he wraps up the big US runs. Stef and DJ Fundo will be headed to Hungary, Austria, Slovakia, Czech Republic, Germany, Switzerland, France, and England over the course of three weeks. Guaranteed to be totally bonkers. Check out all the sweet deetz right HERE.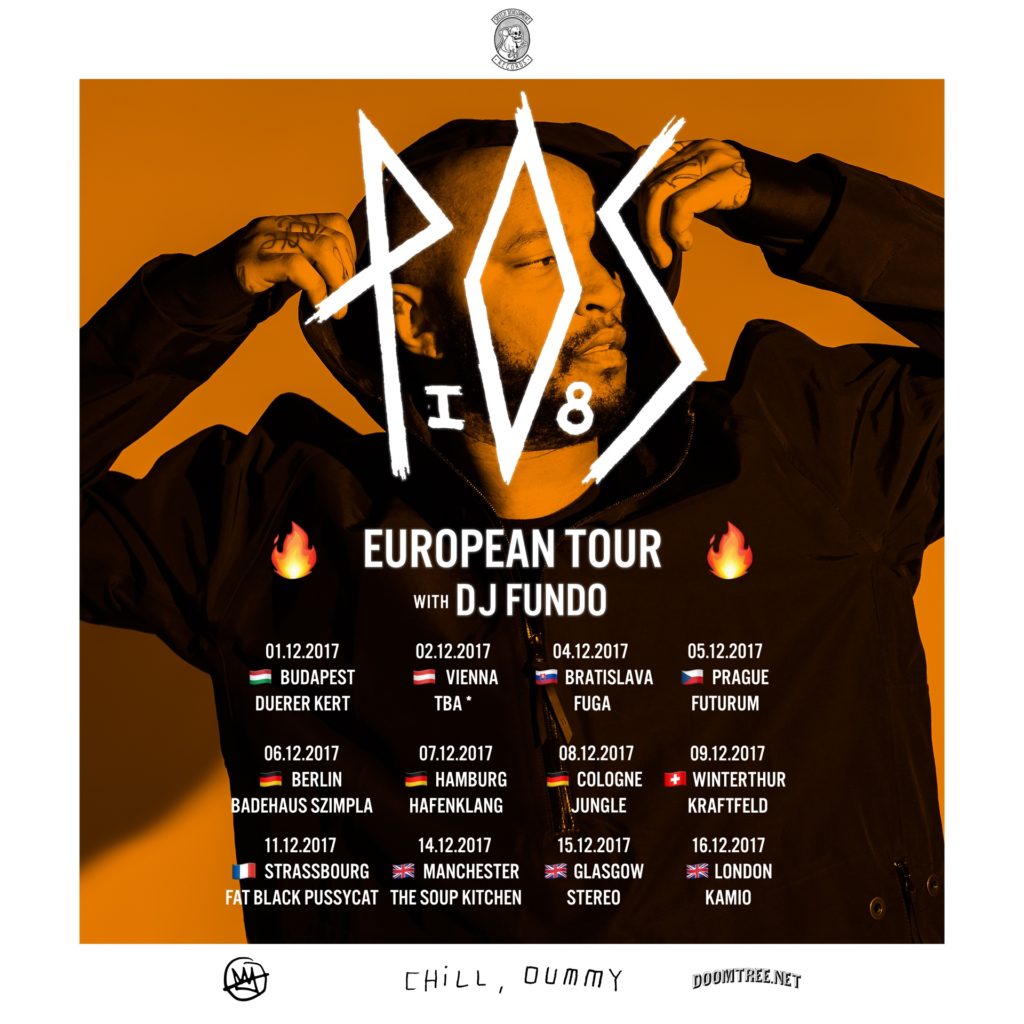 And speaking of crazy tour (SEGUE II), Sims just announced a run of dates on the West Coast playing main support for Legend God Wu-Tang member GZA. Sims and the Genius will be hitting Portland, Seattle, San Francisco, San Diego, and Los Angeles from August 9th-14th. Check out all the dates below and grab your tickets right HERE.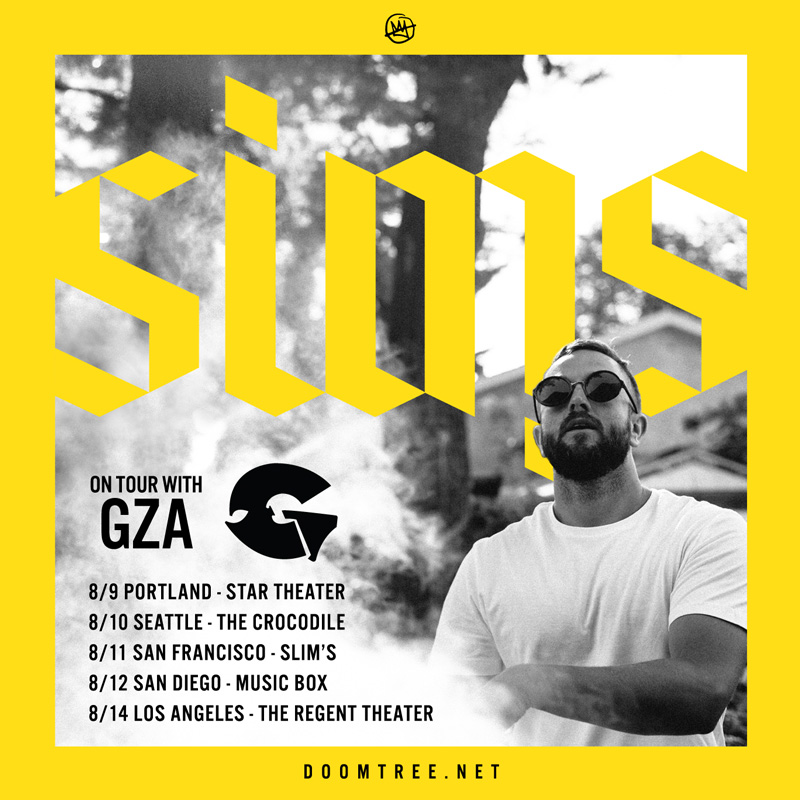 Dessa has announced a mini-run in the Midwest this September leading up to her performance at Riot Fest in Chicago on 9/15. She'll be hitting Duluth, Minneapolis, and Madison on the way down. Check out all the info below and grab your tickets while you still can right HERE.
The entire Doomtree crew made our way down to Chicago this past weekend for our first all crew shows in over a year. Maaaaaaaaan it felt good to get the band back together. This past year has flown by as everyone focuses on solo projects and solo touring, so it was really great to reconnect in one of my favorite cities for a long weekend. Here's a shot from stage at Subterranean the first night. Thanks to everyone who traveled such far distances to see this one. And of course, extra special shouts to all my Corn Squad affiliates.
The next day we headlined Wicker Park Fest and got to play with our best friends Air Credits. Here's a great shot of what it looks like behind the stage at most block parties. Whole lotta curb sitting.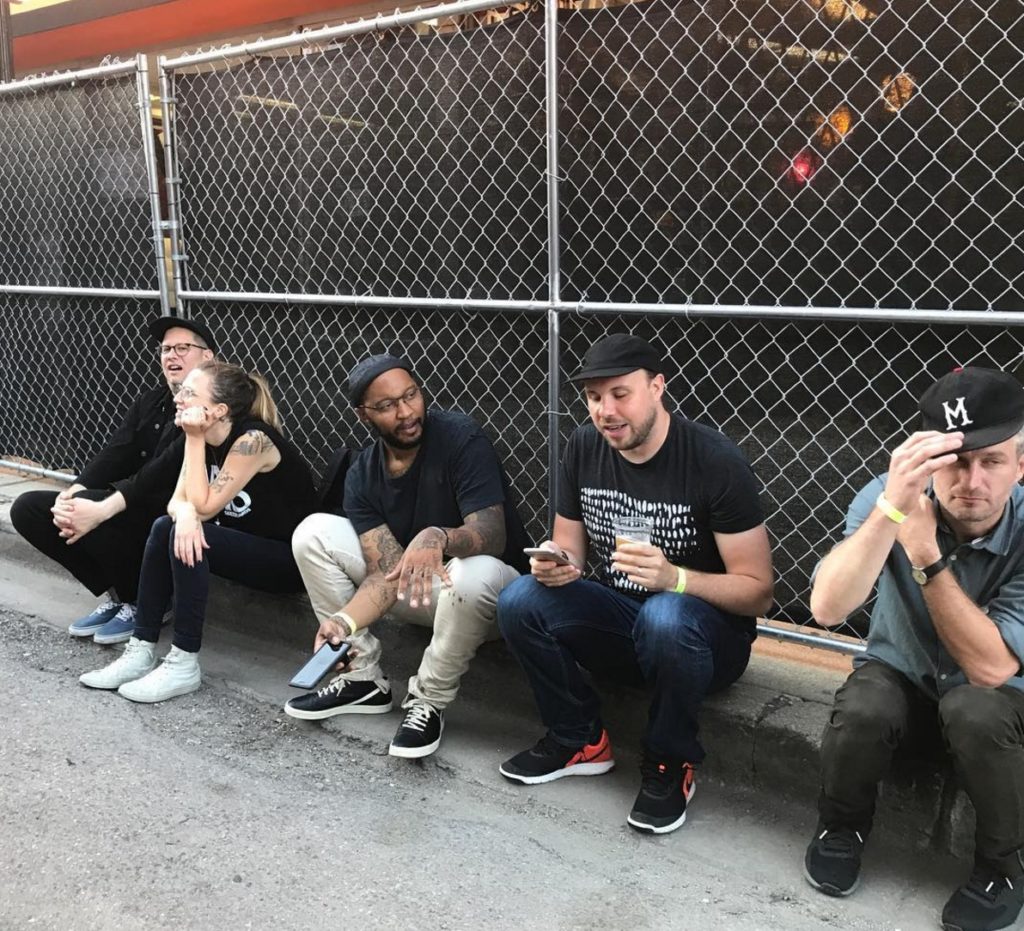 And here's a shot from stage towards the end of the night. Oh man, that was fun. What a weekend.
Of course, after the party it's the afterparty. Shouts to all our Chi-town friends for taking us around. Glad to know the late-night tamale business is still thriving, and it was so good to run into a million TPC! band friends from Tight Phantomz and Ten Grand.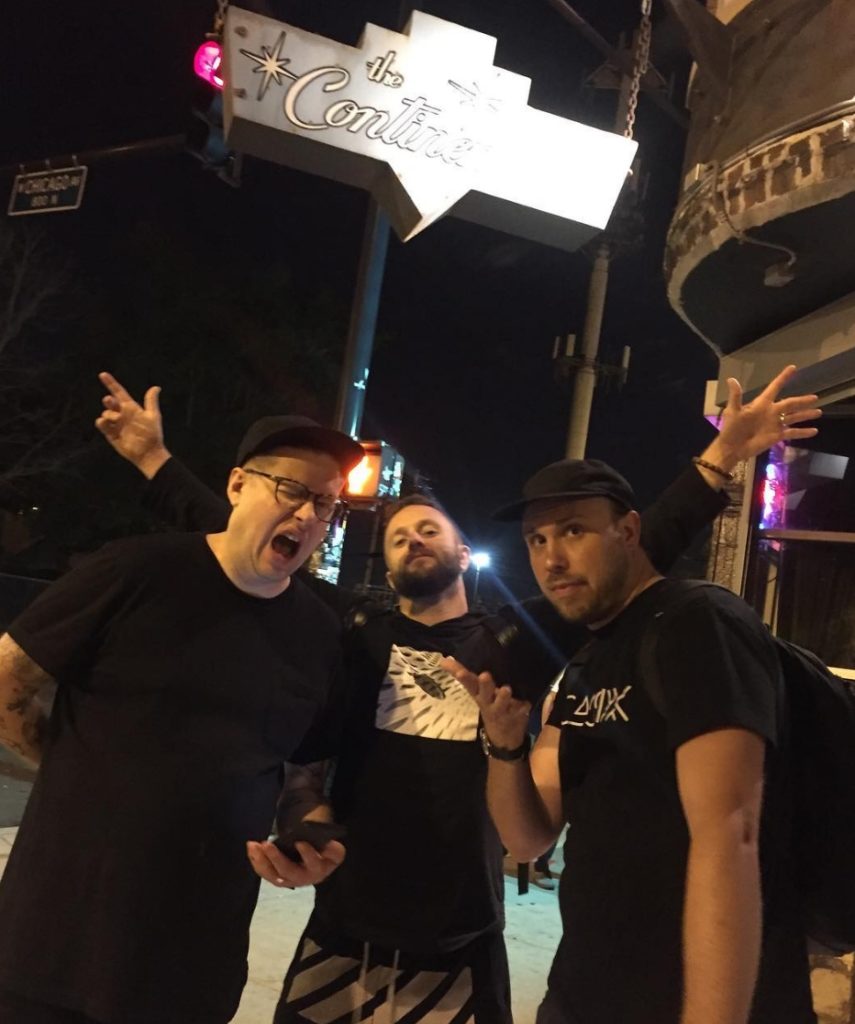 Aaaaaaand here's a wonky picture from the drive home. Crazy how much the hangover changes as you get into your mid-30s.
BOOM! Again, thanks to everyone who made it out to the shows. Felt so good to be back together with everyone. I got a crazy couple days so I'm gonna save the Bonus Jams and Baby Bonus Pics for the next post. I hope you all have a truly awesome week and I'll see you next Tuesday for sure!
— Beak
Twitter: @_LAZERBEAK_
Instagram: @lazerbeak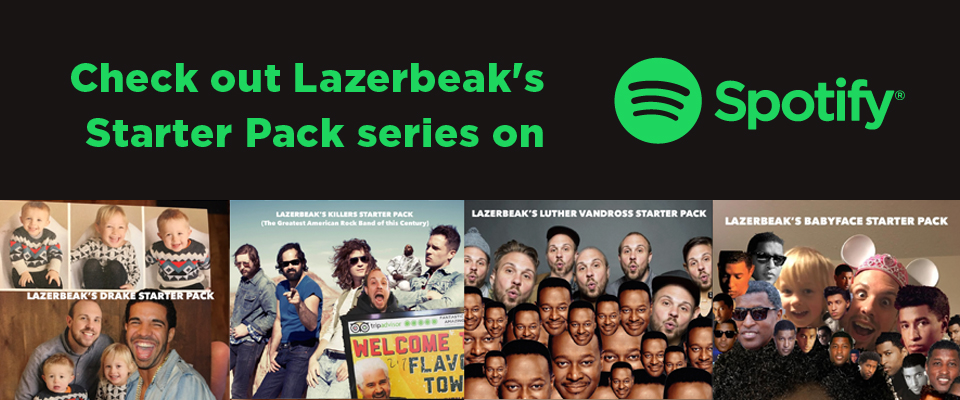 SUPPORT THIS BLOG LYFE. TUESDAYS WITH LAZERBEAK SHIRTS AND POSTERS AVAILABLE NOW!!!