Welcome back to another edition of Tuesdays With Lazerbeak! Gonna kick things off today with the premiere of a brand new Paper Tiger remix. Papes took a stab at the song "True" off of Jacques Greene's most recent and insanely excellent Feel Infinite album.  Soooooo gooooood. Check out the Paper Tiger version below, followed by the original underneath that. Sick Trim in the building!
Jacques Greene – "True" (Paper Tiger Remix)
Jacques Greene – "True" ft. How To Dress Well
The good folks at Daytrotter recently released the live session that Sims knocked out back on his More Than Ever Tour earlier this year and it totally smokes. Check out "What They Don't Know," "Voltaire," and "OneHundred," along with a special collab of "No Limit" with Air Credits. Click the player below to hear the whole thing.
Shredders (the new group consisting of P.O.S, Sims, Paper Tiger, and myself) is gearing up for a mammoth Fall, so I wanted to do a quick recap on what's come out to date before things ramp up even further. If you haven't checked out our debut three-song EP or the Dwayne "Rock" Johnson approved "Xanthrax" single, you are truly slipping. Make sure to check do that below. Stef and Sims on the raps, Beak and Papes on the beats.
Shredders – Shredders EP
Shredders – "XANTHRAX"
We're flying Papes in next week to gear up for our first-ever Shredders live performance. It all goes down on September 9th in Minneapolis at the fourth-annual Prof Outdoors. So excited to debut these most recent songs and many more brand new joints at this raging party. Check out all the details below and grab your tickets right HERE before they're all gone.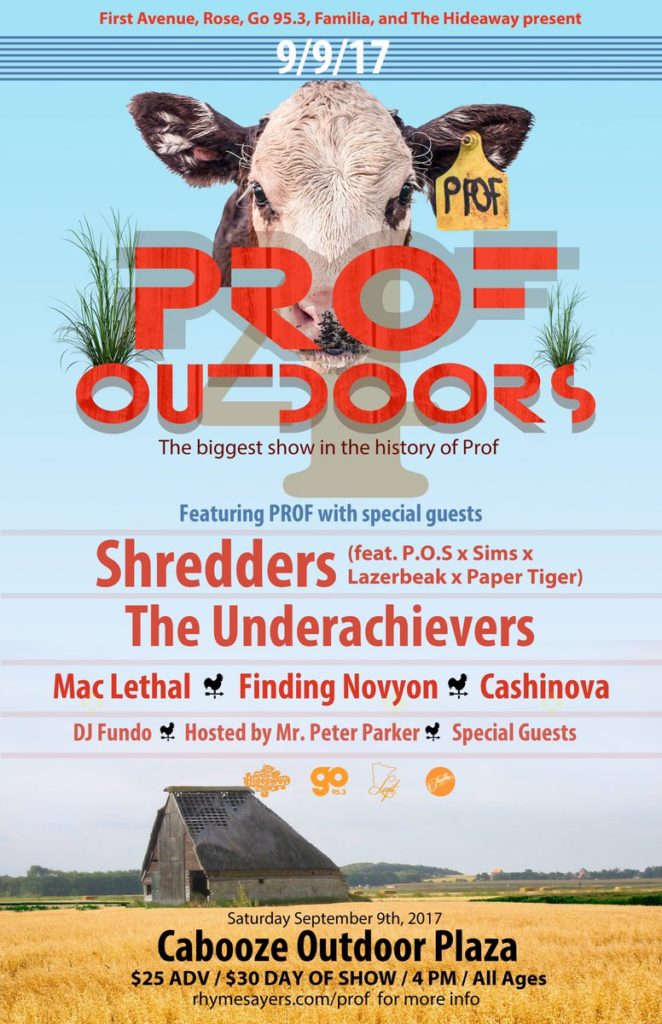 Prof, Cashinova, and I will be making an appearance at the State Fair this Thursday (8/31) as guest judges for Go 95's final round of this year's Shut Up And Rap competition. Should be a total blast. Come through and crush some cheese curds and Mike's Hard Lemonade with us!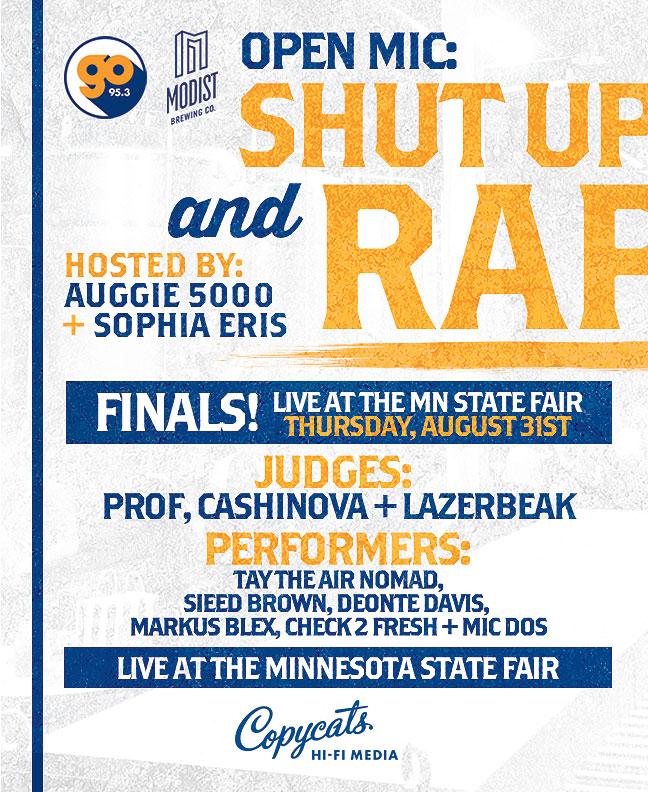 P.O.S heads out to Salt Lake City this weekend to rock a set at Crucial Fest alongside Aesop Rock, Baroness, Built To Spill, and many more. Check out the crazy stacked lineup below and grab your tickets right HERE.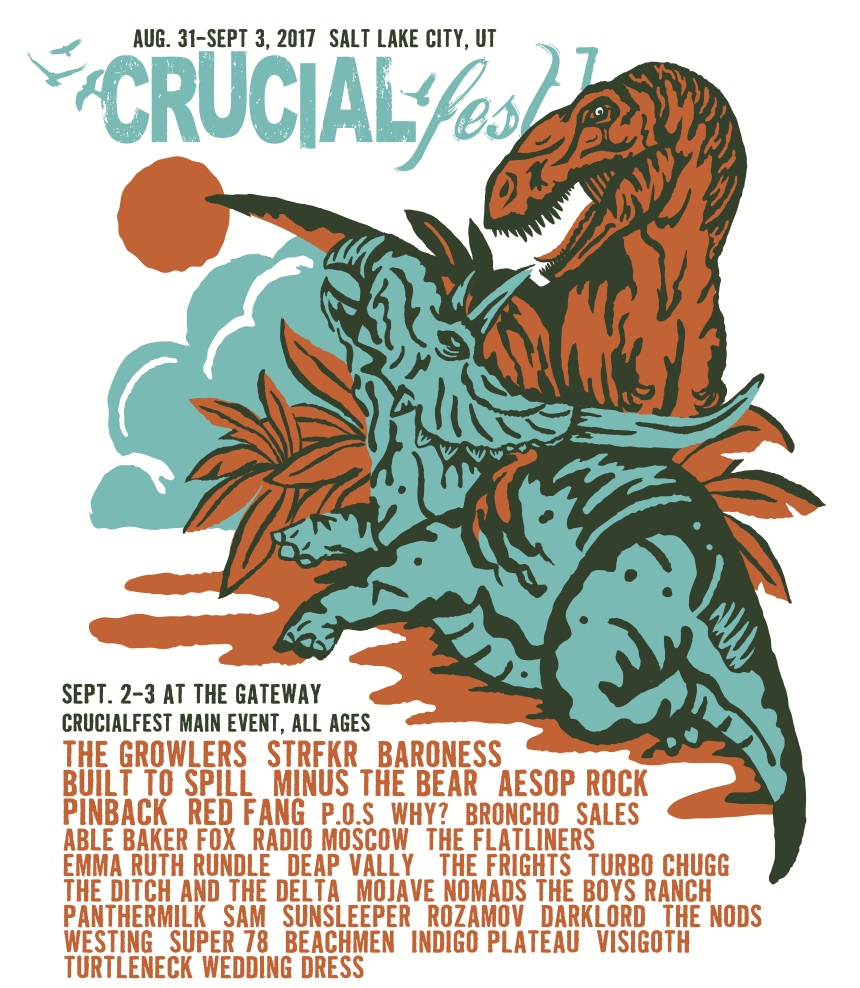 And that's just the beginning of it for Stef. He'll embark on a three-leg, four-month international tour starting on September 11th in Milwaukee. Check out the dates for the first run below and learn more about all the shows and ticket info right HERE.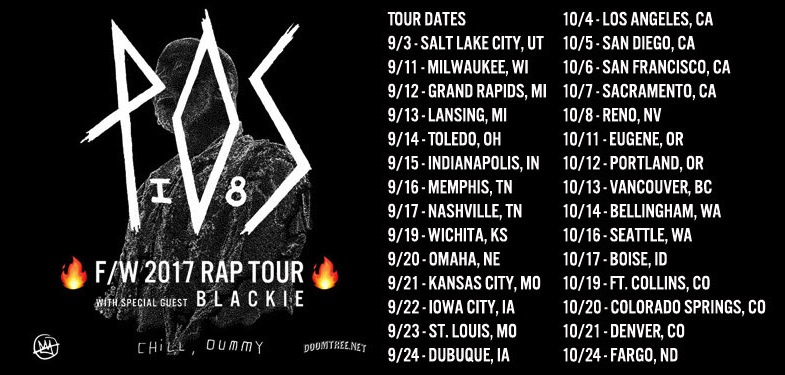 That does it for this week's Doomtree-related news, which means it's time for another round of Local Bonus Jams! Just to reiterate, the musical talent coming out of the Twin Cities as of late is absolutely staggering. I stopped kidding myself about trying to keep up with all of it, so below is just a sampling of the awesome jams that I've across these past few weeks. Gonna start things off with the new collabo EP from vocalist Nathan Ejuwa and producer extraordinaire Afrokeys. Highly recommended. Check out the entire Full Circle EP below. Another super strong release from Afrokey's BlackWave Music Group.
Nathan Ejuwa x Afrokeys – Full Circle EP
Lizzo dropped a smash hit single last week for new track "Water Me" and followed it up with a slamming music video. Shouts to Asha and Quinn for directing another heater.
Lizzo – "Water Me"
Nazeem & Spencer Joles continue to build up momentum for their upcoming project. This new video and song for "The Jüg" is a heat knocker. Can't wait to check out the whole Years of Obscurity album when it drops.
Nazeem & Spencer Joles – "The Jüg"
Cashinova is latest signee to Stophouse and will be doing it big with us at Prof Outdoors next weekend. He recently released a new video for his track "Foolish" and it rules.
Cashinova – "Foolish"
And speaking of Prof Outdoors (SEGUE!), Prof also released a new video a few weeks back for "Time Bomb." Another inane vizual featuring some familiar faces.
Prof – "Time Bomb"
Bobby Raps continues his rise with a new video for a standout track from his excellent Mark album. Check out "Desensitized" below.
Bobby Raps – "Desensitized"
Super pumped about this new one from Manny Phesto and G.P. Jacob. They got the Legend God Toki Wright to produce and throw a guest verse onto "Fork In The Road." Loving it.
Manny Phesto & G.P. Jacob feat. Toki Wright – "Fork In The Road"
CRASHprez continues to drop heaters. This new one came on the heals of the horror that went down in Charlottesville  a few weeks back. Check out "Fascists Don't Cry" below.
CRASHprez – "Fascists Don't Cry"
And I'll close this round of Bonus Jams out with a new video from Chastity Brown from her awesome Silhouette of Sirens album. Check out "Wake Up" below.
BOOM! That does it for Local Bonus Jams this week. I'll leave you with a handful of Bonus Baby Pics. Our squad has been thoroughly soaking up the final days of summer. Here's Penny, Lou, and Cam on a raging sleepover at their grandparents house last weekend, camping in the backyard, getting wild with the glow sticks, and taking over an outdoor swim park, and posting up hard at the Science Museum.
Penny is heading into her first day of KINDERGARTEN tomorrow!  So crazy. Dad is gonna try to hold back the manliest of man tears at the bus stop tomorrow morning. Here she is repping juice boxes to the fullest with her bros and best friends Aniyah and Baby Wesley.
Alright, that does it for this post. I hope you all have a wonderful Labor Day weekend filled with cookouts galore. Make sure to bump those Shredders jams at maximum volume around the BBQ and I'll be back next week with some major news. Can't wait.
— Beak
Twitter: @_LAZERBEAK_
Instagram: @lazerbeak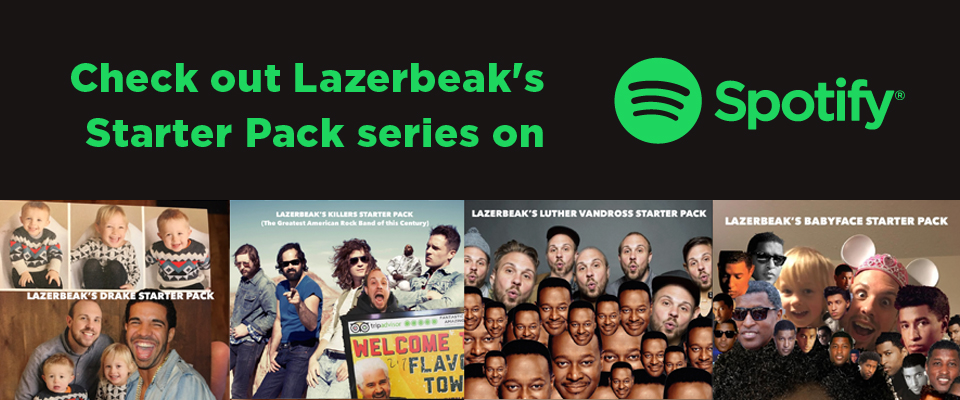 SUPPORT THIS BLOG LYFE. TUESDAYS WITH LAZERBEAK SHIRTS AND POSTERS AVAILABLE NOW!!!