Heyyyyyyyo! Welcome back to another edition of Tuesdays With Lazerbeak. Fall is officially upon us and that means tons of upcoming tour dates. P.O.S' mammoth four-month Chill, dummy Tour is off to a great start. The dudes are currently zig-zagging through the Midwest and South before eventually heading west at the top of October. This week you can catch them in Wichita (tonight – 9/19), Omaha (Wed), Kansas City (Thurs), Iowa City (Fri), St. Louis (Sat), and Dubuque (Sun). Make sure you grab your tickets right HERE and check out the full US run below. Extra special shouts to the homie Sean Anonymous for hopping on the October dates.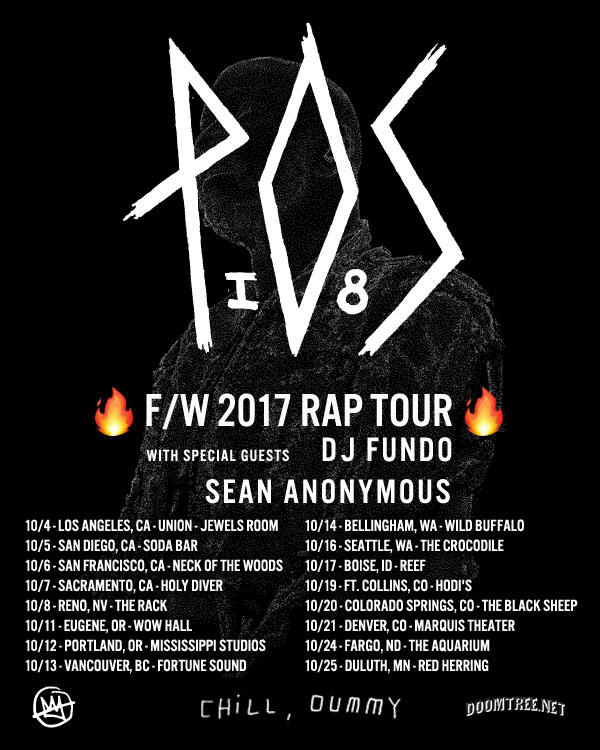 Here's a pretty amazing picture of Ander and Stef after what looks like a bit of a walk to the gas station. Glad to know everyone is still getting their exercise in out there.
And speaking of sweet tours (SEGUE!), last week Dessa announced a week-long run of November shows that will see her hitting major markets in the East Coast and Midwest. NYC, Philly, DC, Brooklyn, Boston, Ann Arbor, Chicago: I'm looking at you. Check out the flyer below for all the info and grab your tickets HERE.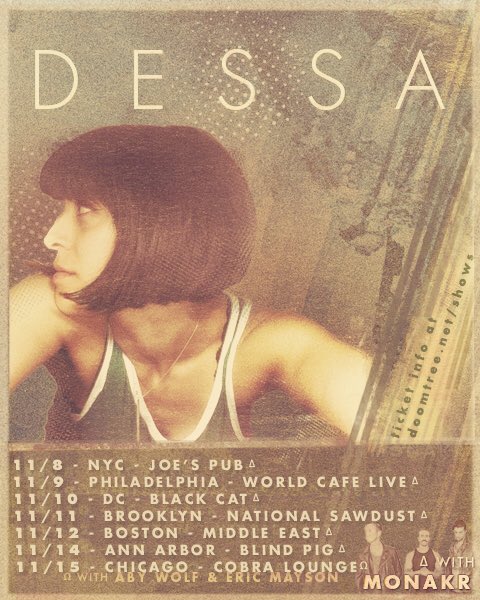 All that touring will lead up to the very first hometown full-crew Doomtree show in over 16 months!!! It all goes down on November 22nd (night before Thanksgiving) at the newly renovated and quite breathtaking Palace Theatre in St. Paul. Tickets are officially on sale to the public now and are going fast. Make sure you grab a spot for this one before they're all gone. This is the only full-crew show that we've got on the books at the moment. Get those tickets HERE.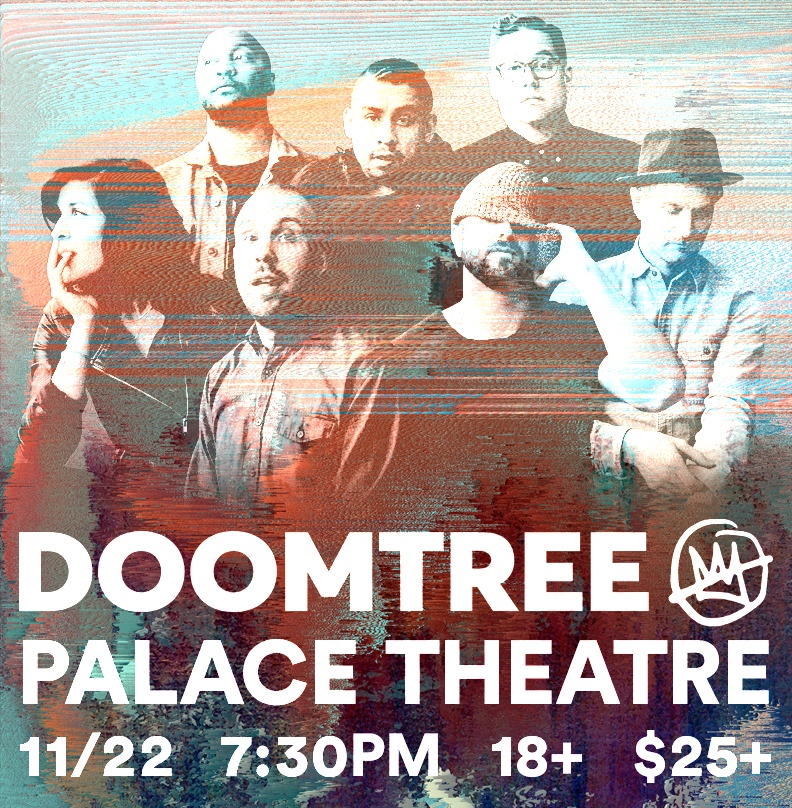 This past month I had the extremely cool and somewhat bizarre experience of being shadowed for a feature on a day in the life of an independent record label CEO. Huge shouts to KFAI, MinneCulture, and Nancy Rosenbaum for shedding some light on my mundane but quite necessary role at the windowless Doomtree office. Check out the five-minute feature and interview below.
Alright, that does it for Doomtree-related news this week. This will be one of the very rare weeks in the coming month that I go easy on you about pre-ordering the new Shredders Dangerous Jumps album (you're welcome), so let's skip right ahead into a new round of Local Bonus Jams. I know I sound like a broken record, but it truly is astonishing to me how much quality music is being produced out of the state of Minnesota at such rapid speeds. Every other week I feel like there's another dozen great songs that I have to catch up on. I'll start with this brand new surprise EP from Hippo Campus. The dudes let go of three new joints ahead of their upcoming tour, and they're all heaters. Check out "Baseball" below.
Hippo Campus – "Baseball"
I'm getting super pumped for this new Now, Now album to come out. The first single was a crazy different direction from their previous album and this new "Yours" song follows suit. Suuuuuuper catchy. My kids love this one.
Now, Now – "Yours"
Outrageously stoked to announce that Davis Bain is back with another project under his Bain moniker. Some of the smoothest sounds around. This is like if Sting fronted Sade's band or something like that. I loved the last album so much that I remixed a track, which you can find below this new awesome lead single and video for "Love Safe" off the upcoming joint.
Bain – "Love Safe"
Bain – "Plateau" (Lazerbeak Remix)
The Lioness is back with an absolute heat knocker in this new track "Parapraxis." BARS BARS BARS. Really feeling the production on this one too. Only complaint is that it's too short, which is something I very rarely say.
The Lioness – "Parapraxis"
Tek recently liberated this previously unreleased song with Metasota. These guys are an epic one-two punch every time they get together, and this song is no different.
Tek & Metasota – "Sh*t"
Very excited to dive into a new EP from local producer Falls. I loved his last project and based on the first three minutes that I've heard off this one, it's going to be just as good. Check out I Went To The Woods in its entirety below.
Falls – I Went To The Woods EP
BLAMMO. That's it for the Local Bonus Jams. I'll leave you with a handful of Baby Bonus Pics before heading off to the studio since I know I've taken a few weeks off from this segment. It has been an absolutely buck September so far. We kicked things off with a trip to the State Fair before school started up. Here's Laid Back Lou chilling at the top of the ferris wheel, playing it v cool.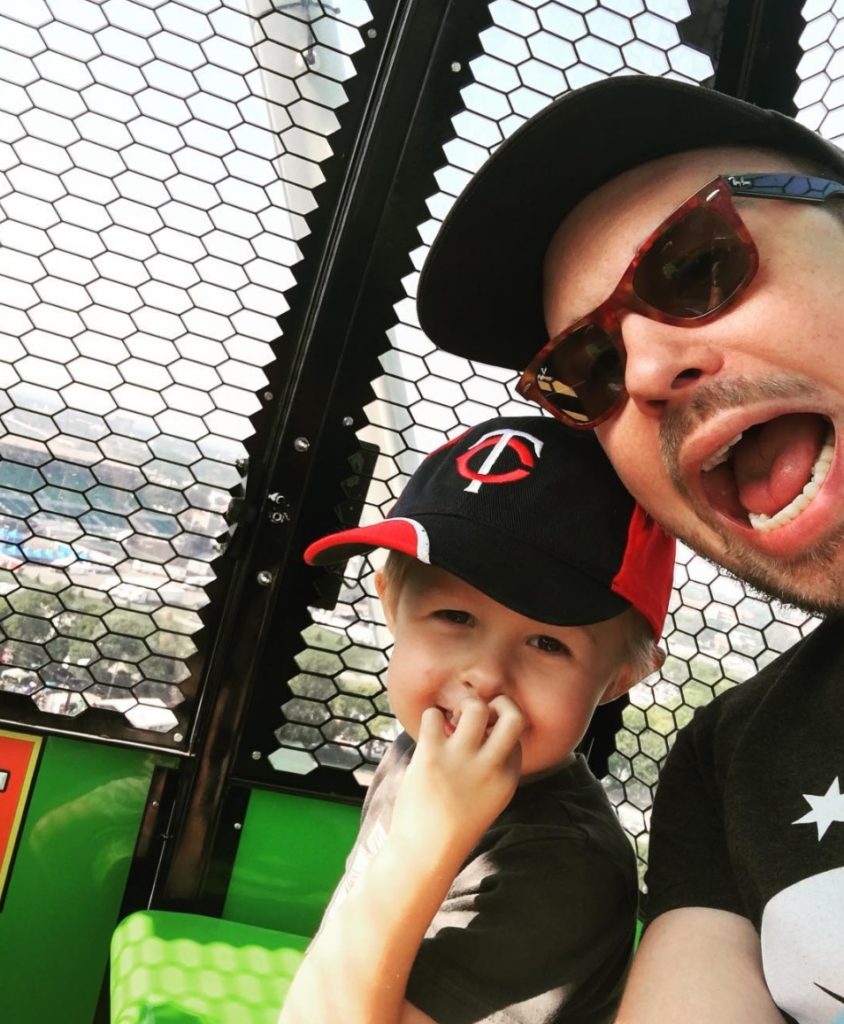 And Crab Man Cam making his cool new turtle face.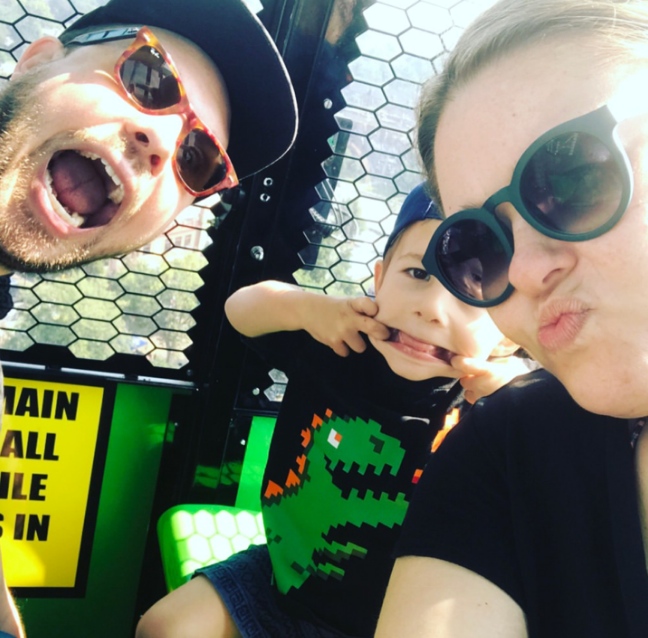 We got in a big walk around Lake Nokomis over Labor Day weekend as well.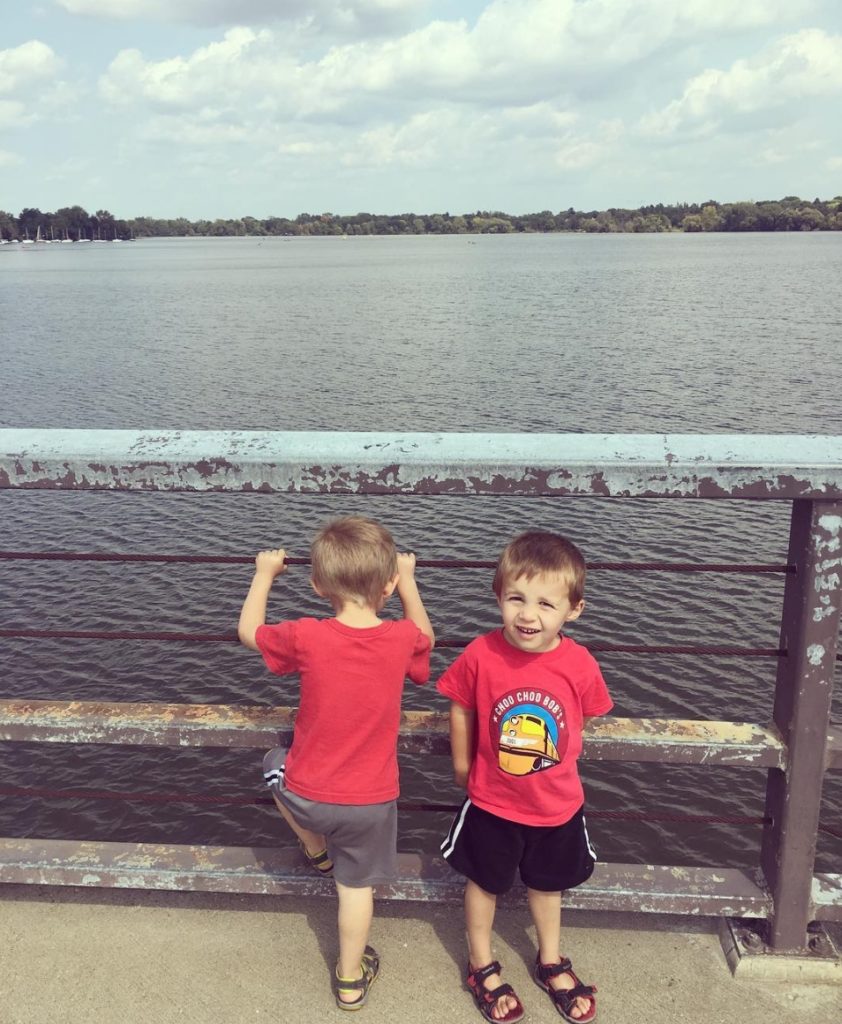 Oh, and Penny went to her five-year doctors check-up in style. FASHION ICON.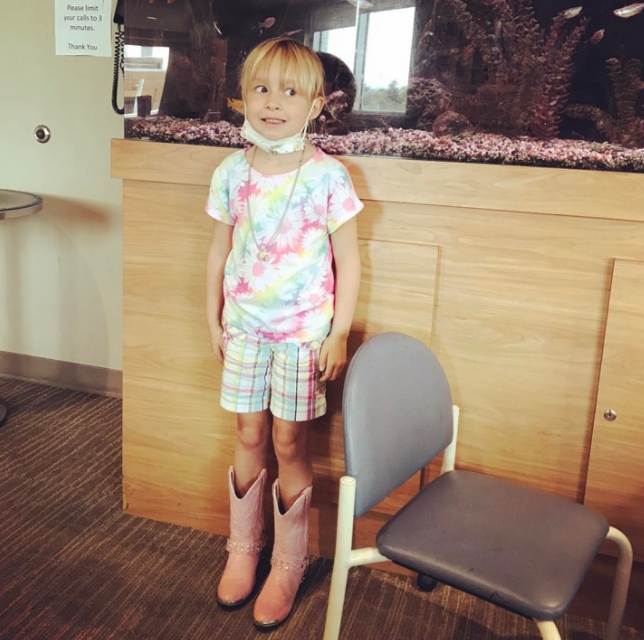 Then it was officially time for the FIRST DAY OF KINDERGARTEN. Oh man. Penny has been going to a special school for autism the past two years and was already a pro at riding the bus, so I didn't really expect to get flooded with emotions walking her to the bus stop this time around, but something about kindergarten really drove it home how big this kid is getting. Still such a diva.
Hard not to be though I suppose when you have this devoted flock of paparazzi following your every move.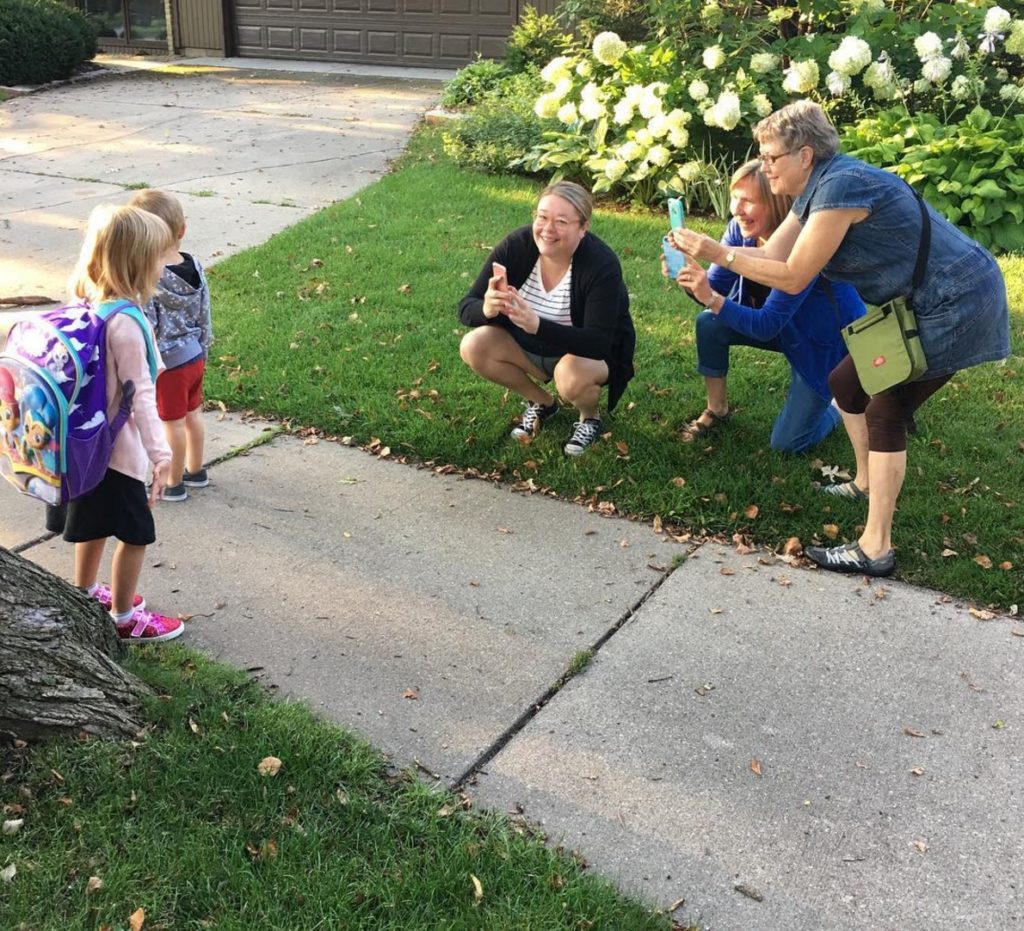 Luckily she has a pretty great bodyguard to make sure nothing ever gets too out of control.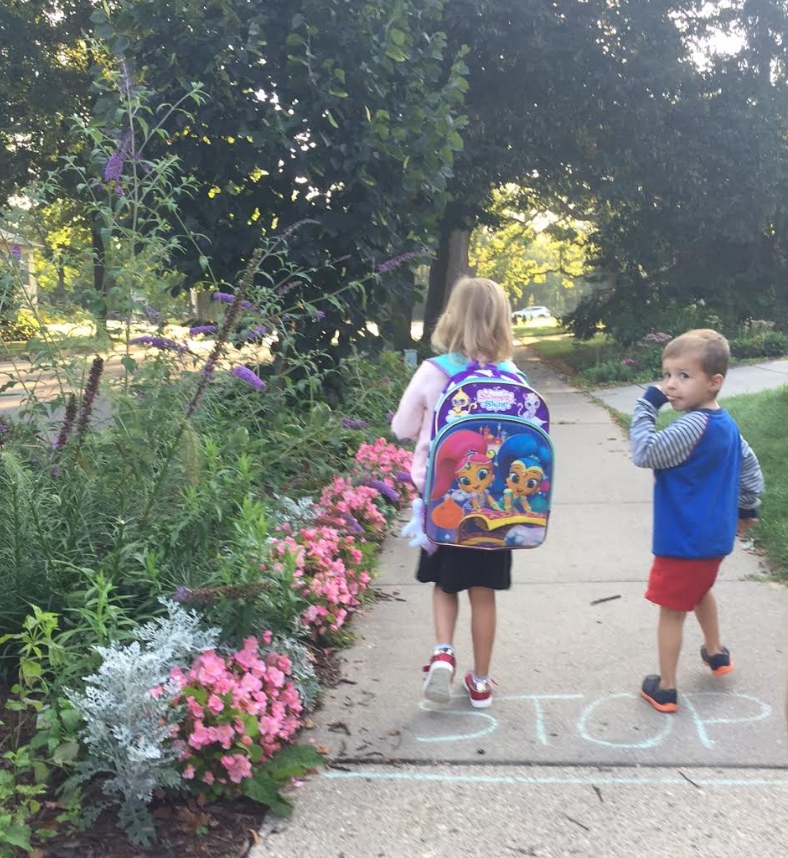 And just like that my oldest kiddo is a kindergartner. Here she is with her new best friend Mina (this was decided after about 90 seconds of waiting for the bus together). They have already turned into angsty teenagers who refuse to tell me how their day at school was. Life hits you fast.
And lastly, wanted to send enormous love and shouts to our good friends CQ and Lolo on their awesome wedding day and marriage. Here's Luther and his buddy Theo kicking back and celebrating the new union. Shouts to Medium Zach and Haley.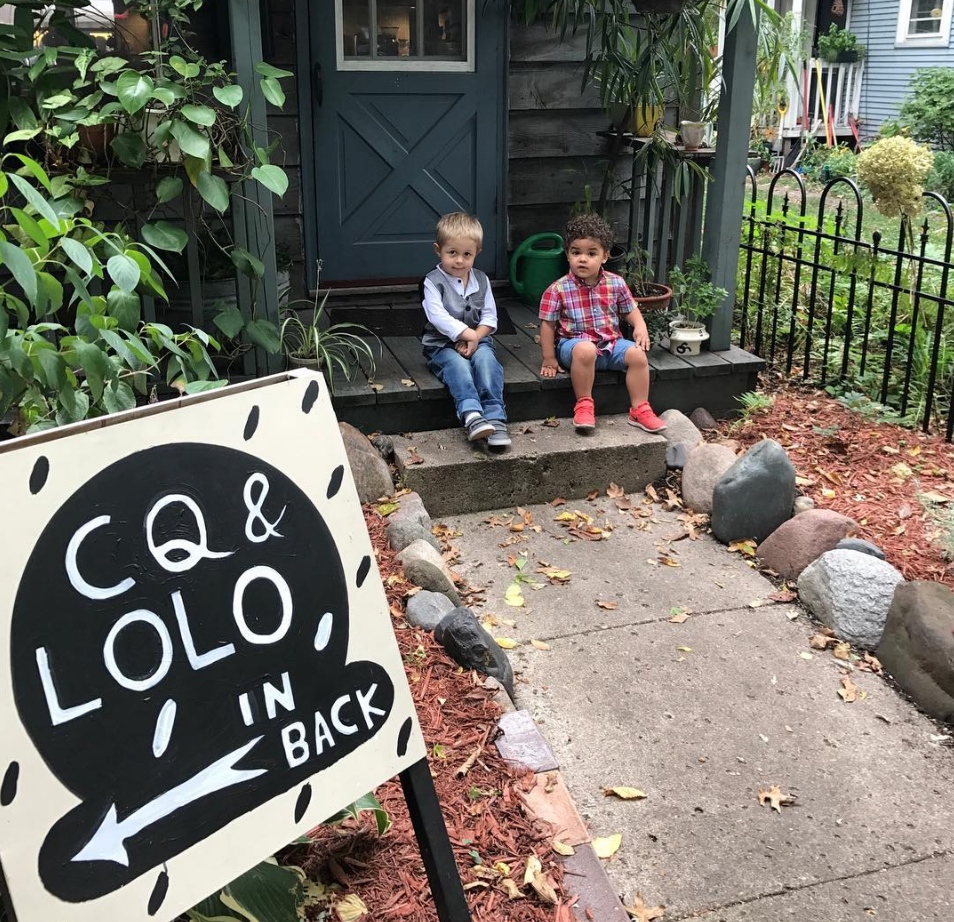 That does it for this post. I'm off to meet Dessa and wrap up this vocal tracking for the new album. I hope you all have a wonderful week and I'll see you back here next Tuesday for another round of TWL.
— Beak
Twitter: @_LAZERBEAK_
Instagram: @lazerbeak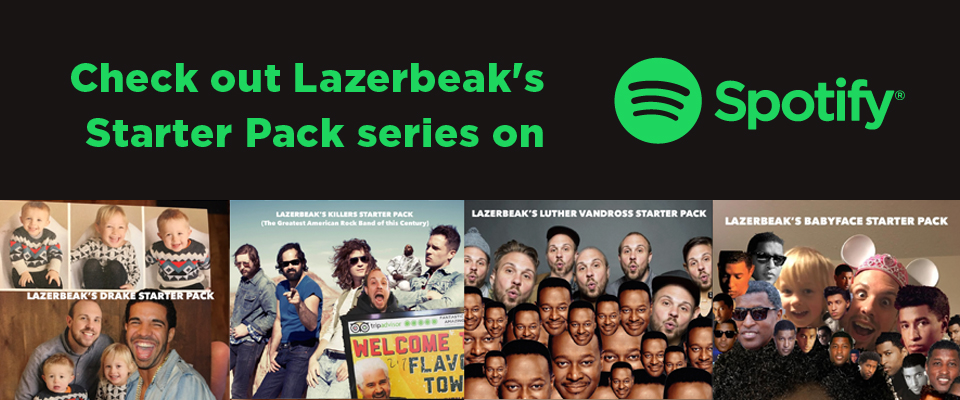 SUPPORT THIS BLOG LYFE. TUESDAYS WITH LAZERBEAK SHIRTS AND POSTERS AVAILABLE NOW!!!