Welcome back to another bursting-at-the-seams edition of Tuesdays With Lazerbeak. I hope you all had a wonderful and relaxing long weekend and are easing back into the swing of things somewhat easily. Last week we got the band all the way back together for a very rare full-crew hometown Doomtree show, and man was it special. Everyone got back into town and gathered in Cecil's secret clubhouse for practice last Tuesday. It felt really good to all be in the same room catching up on this crazy past year and what everyone has been working on individually. Also really good to actually practice as the this show ran the gamut of over 10 years worth of recorded material. Wild.
On Wednesday we piled everything up and headed over to the newly renovated Palace Theatre in St. Paul to set up. What an amazing venue and what an absolutely incredible night. Enormous thanks to everyone at First Ave and The Palace for being the best crew in the biz, and ultimate shouts to the nearly 3,000 people in attendance who rang in the night before Thanksgiving with us in that sold-out room. That's definitely a show I won't ever forget. Our great FRIENDTOGRAPHER Zoe Prinds-Flash was on hand just like the old Blowout days to document the evening from start to finish. Check out all her sweet photos below and make sure to visit her site HERE for even more awesomeness.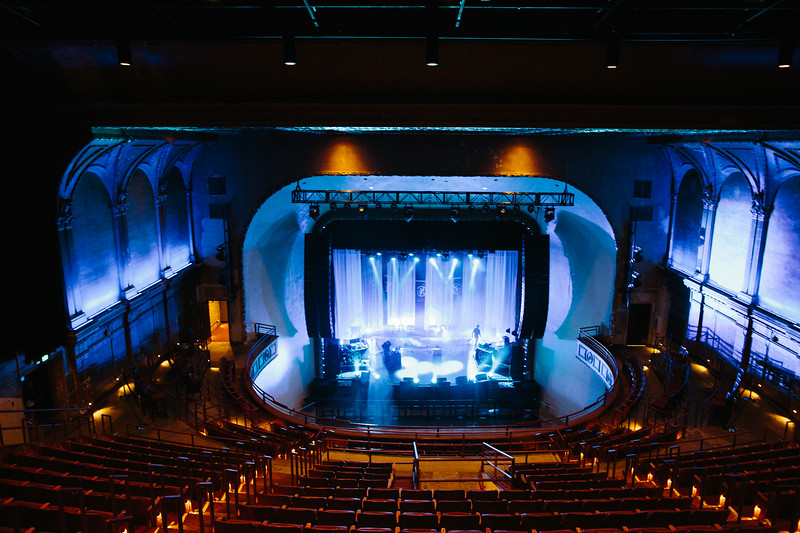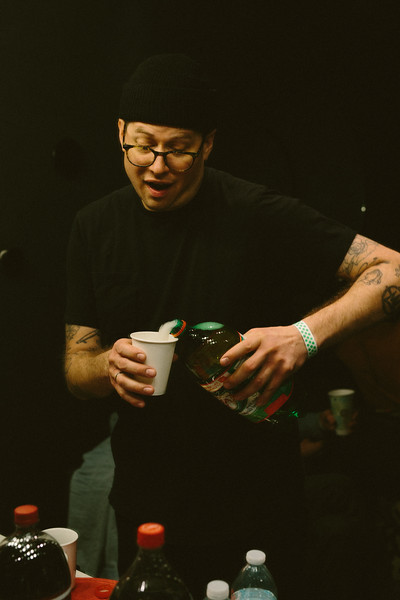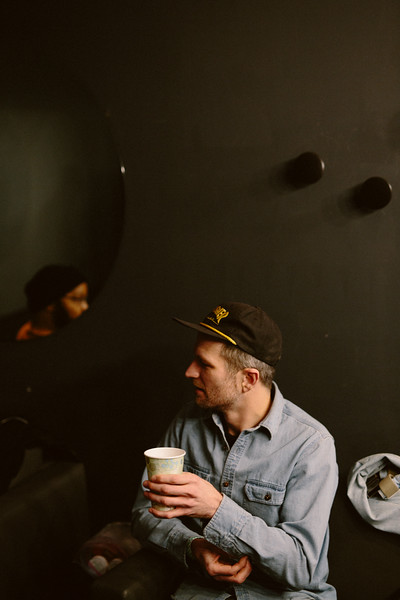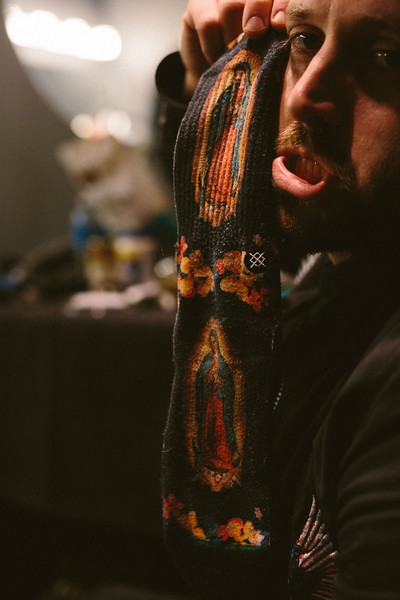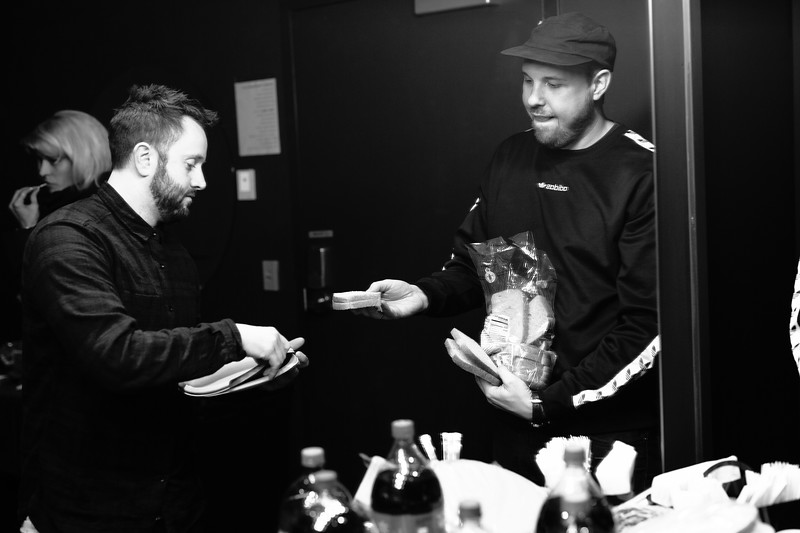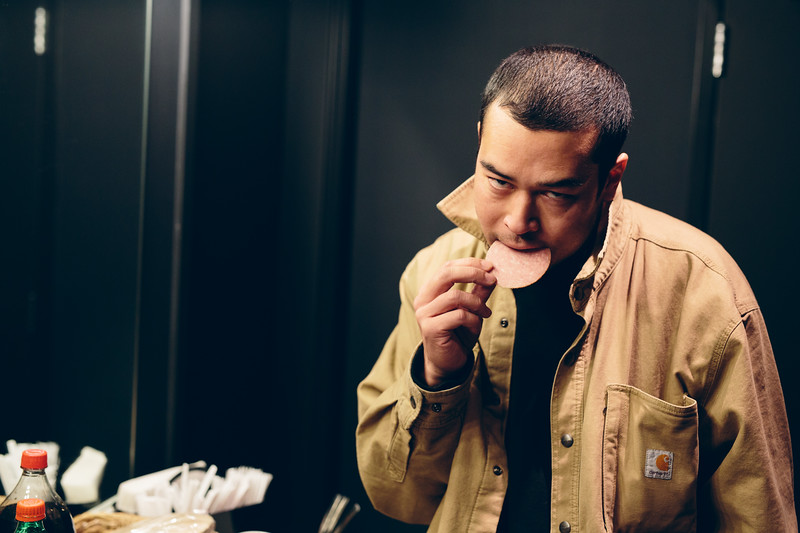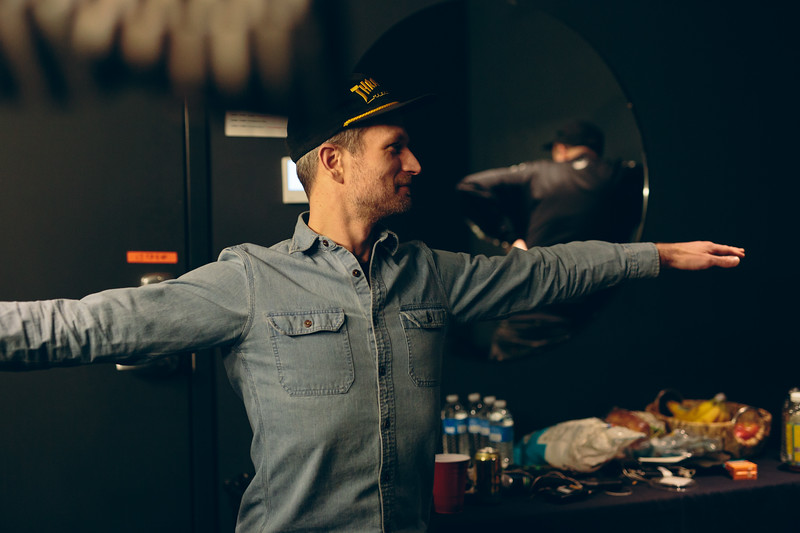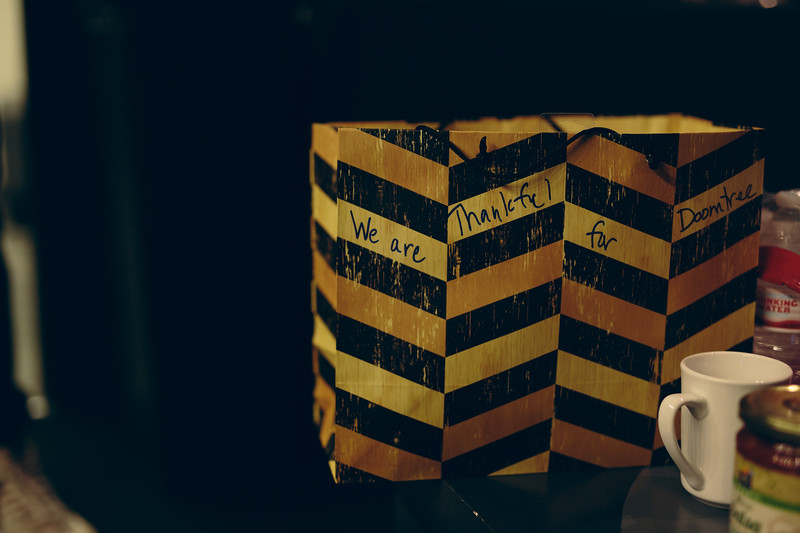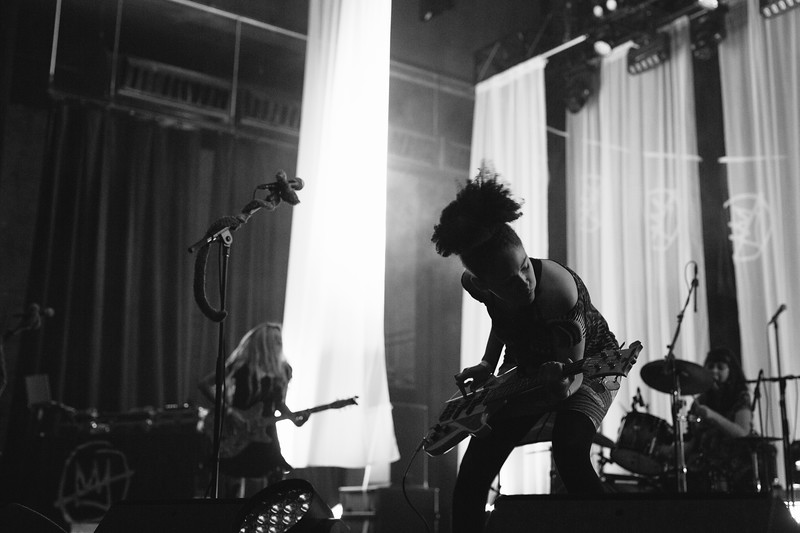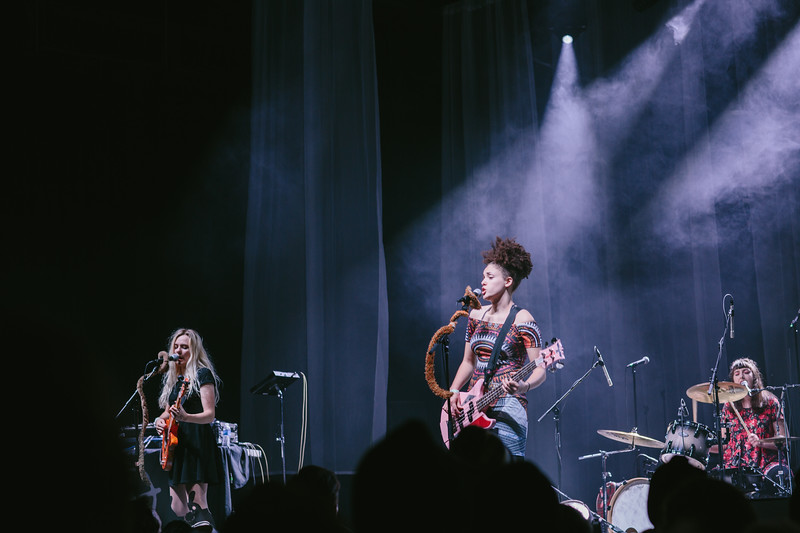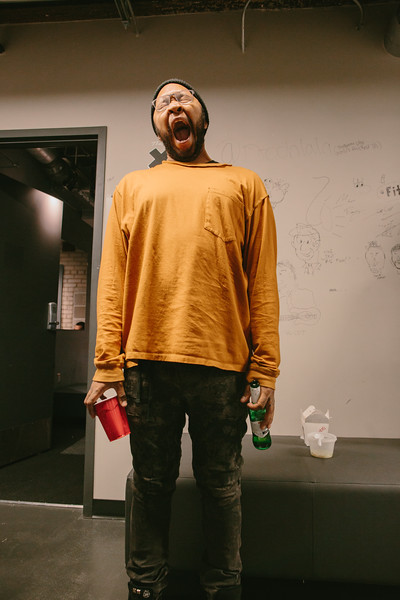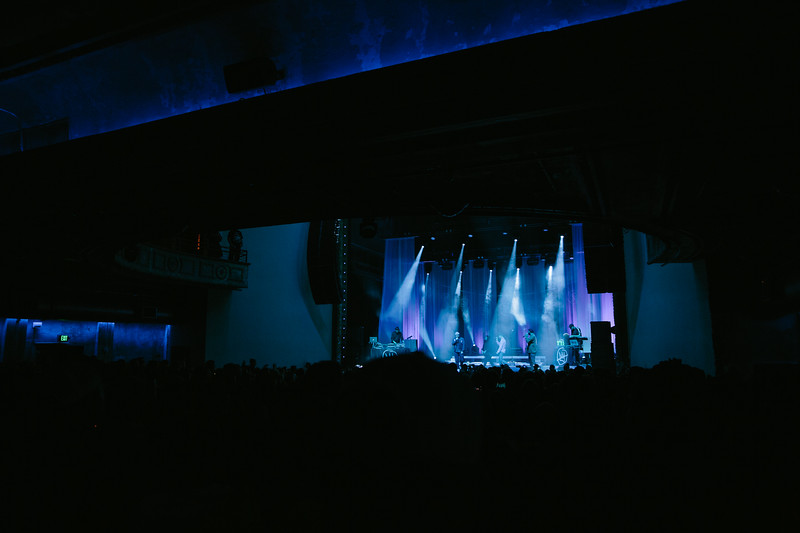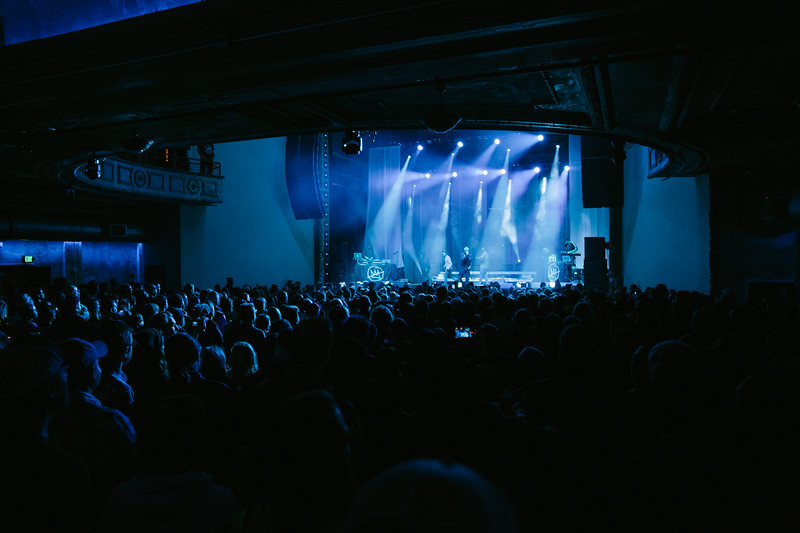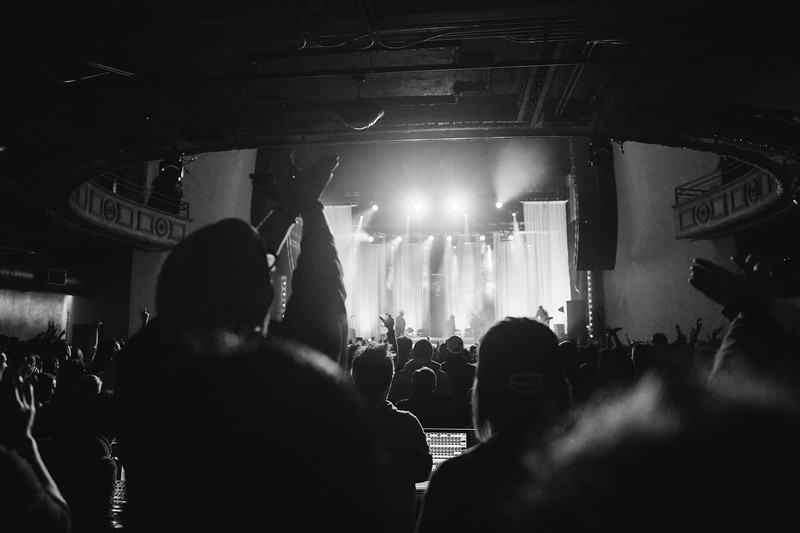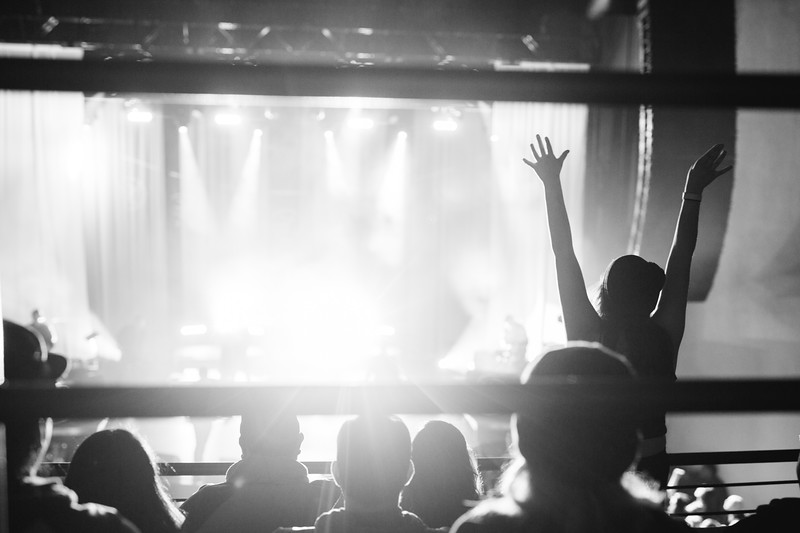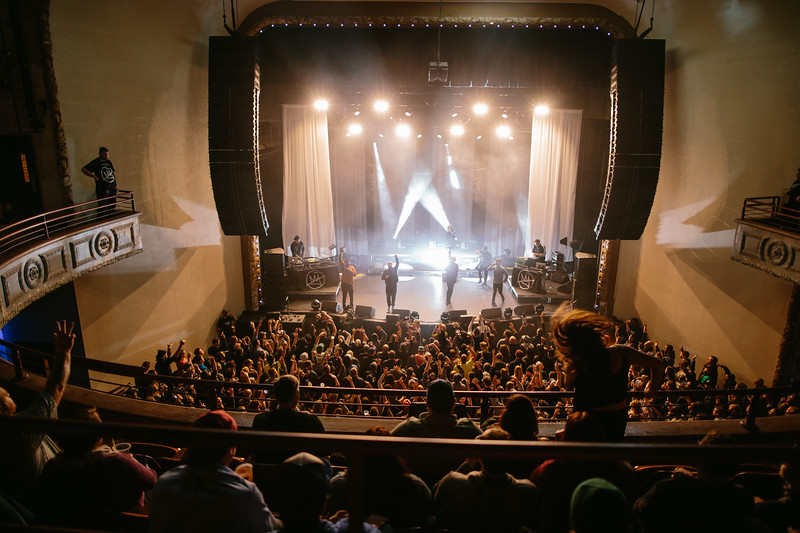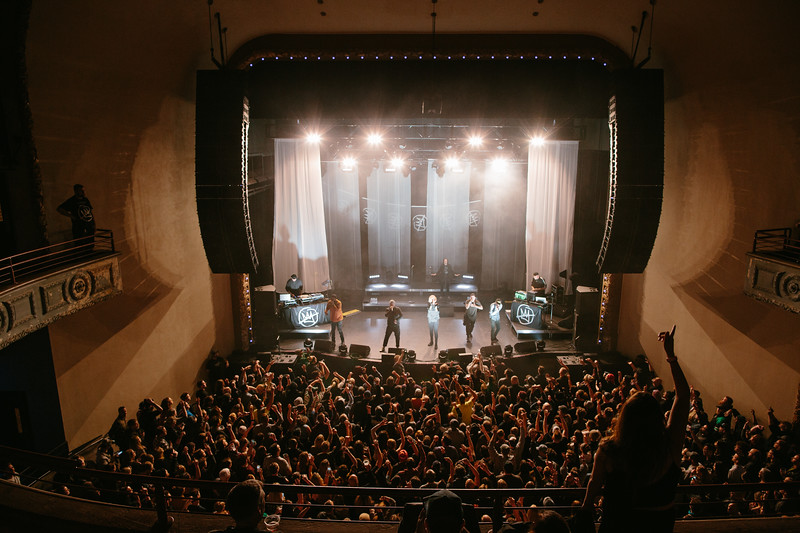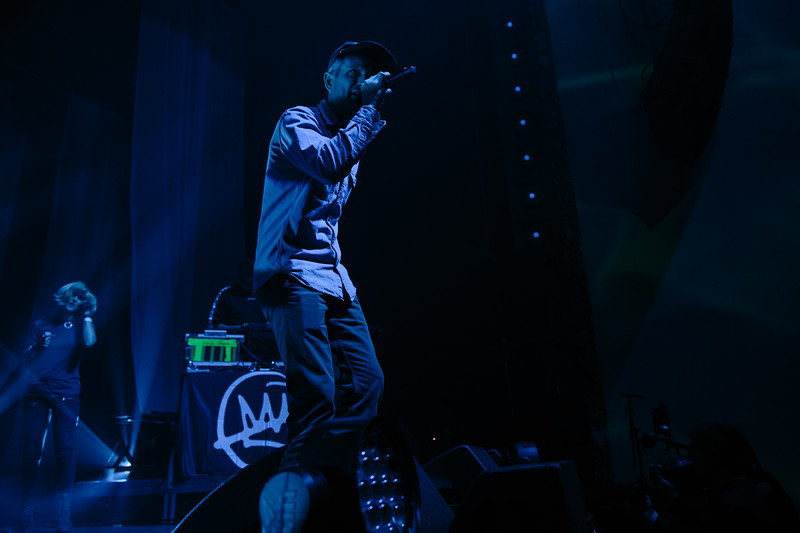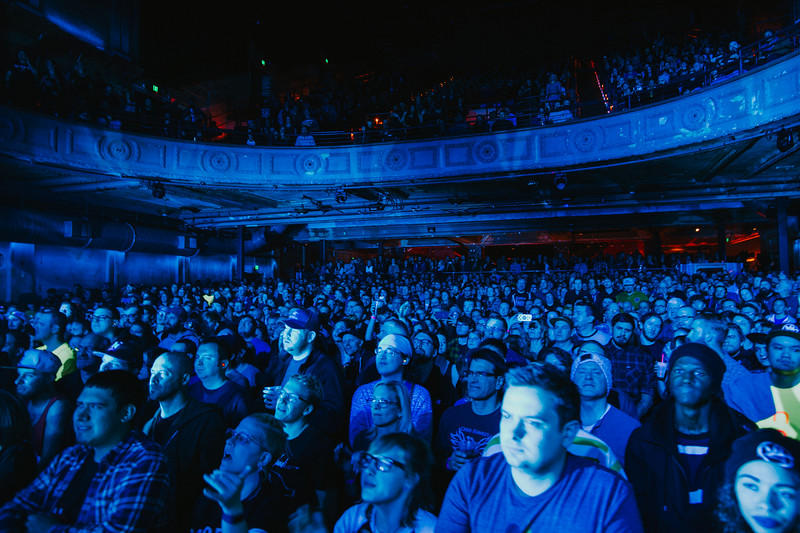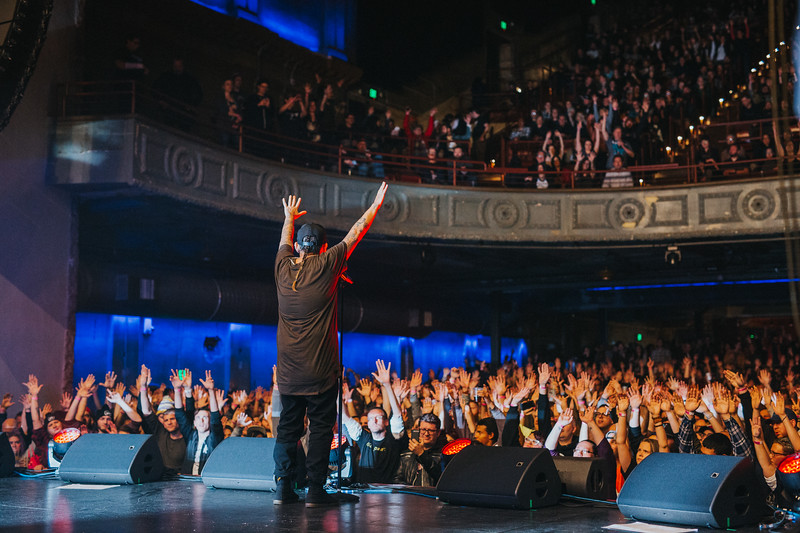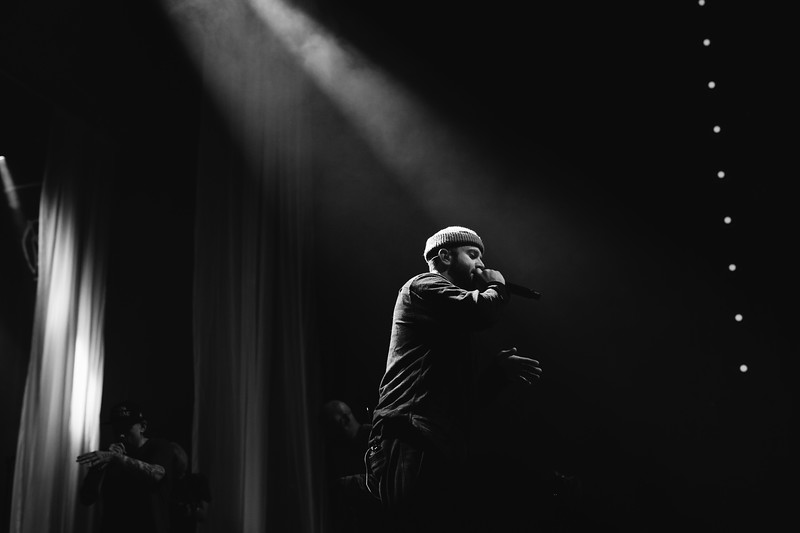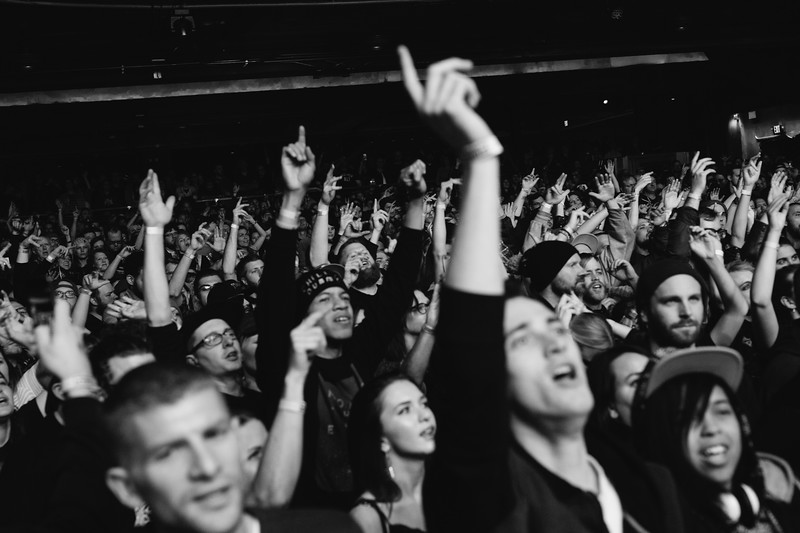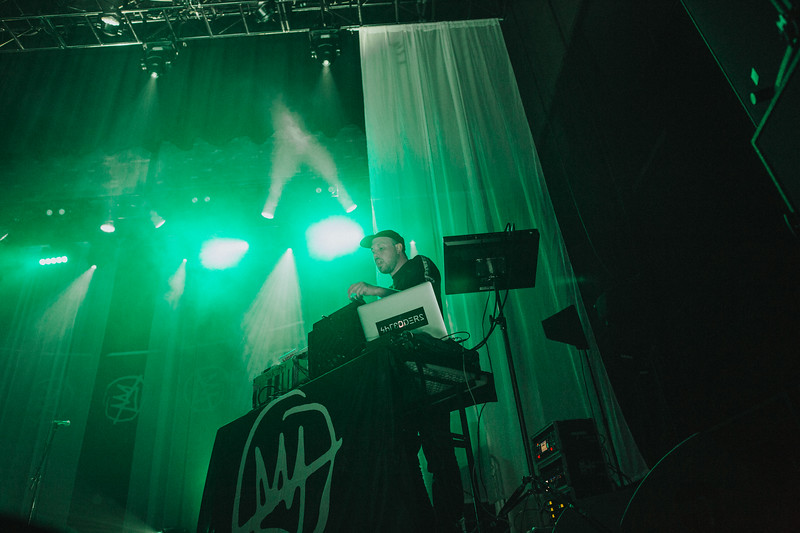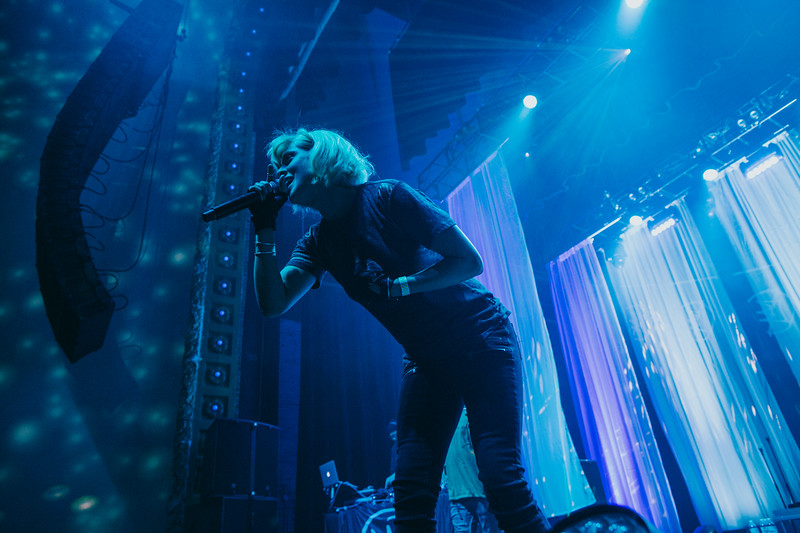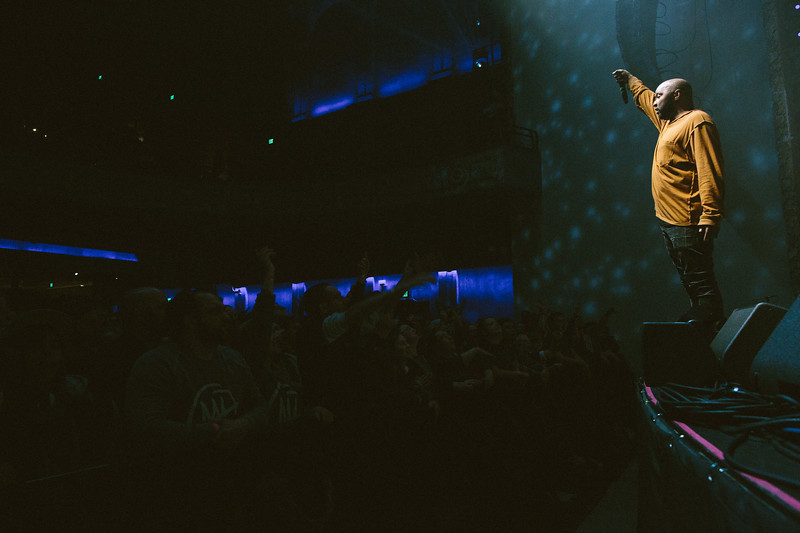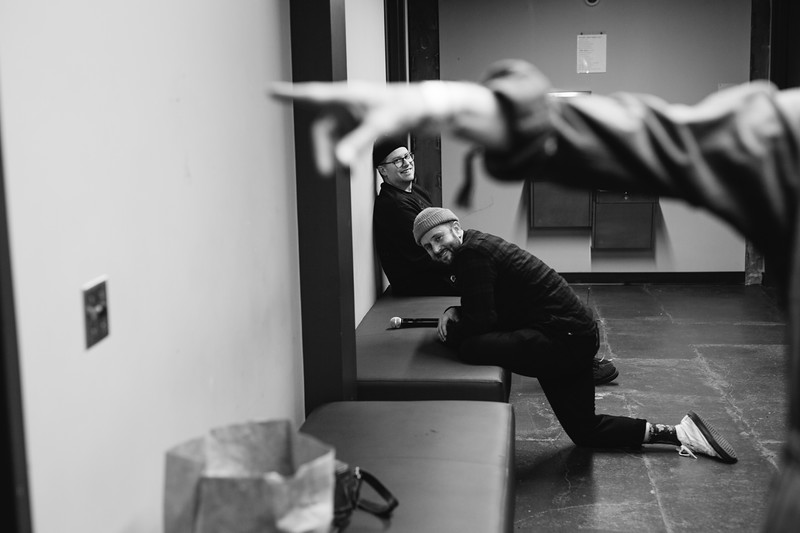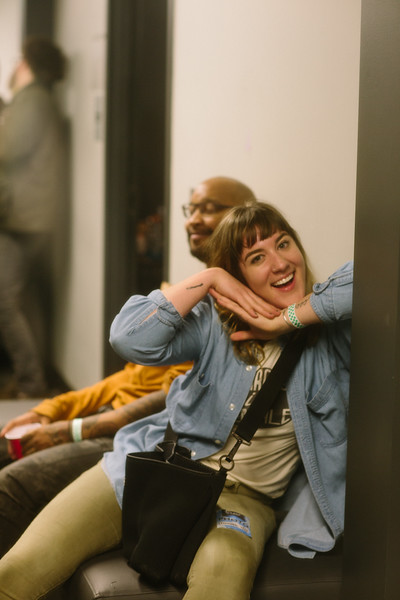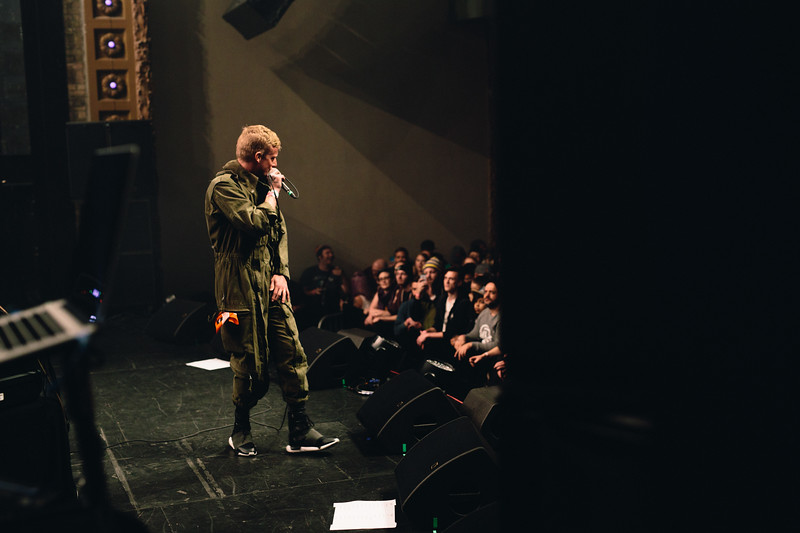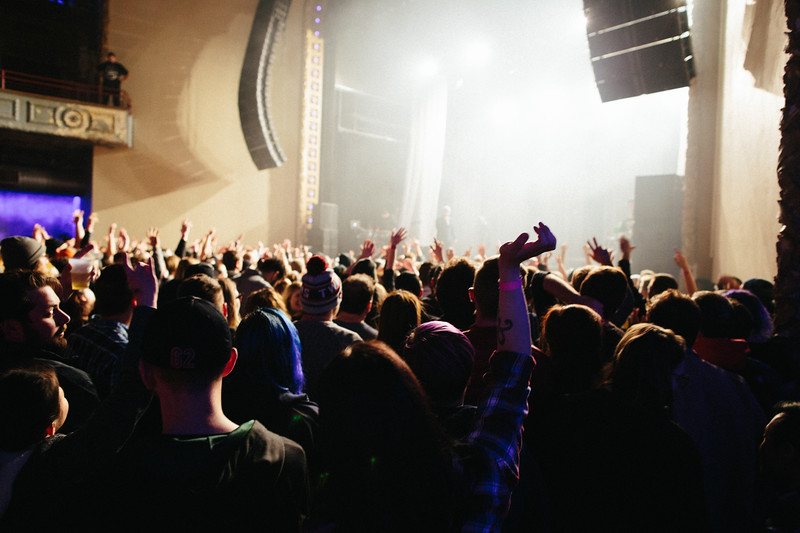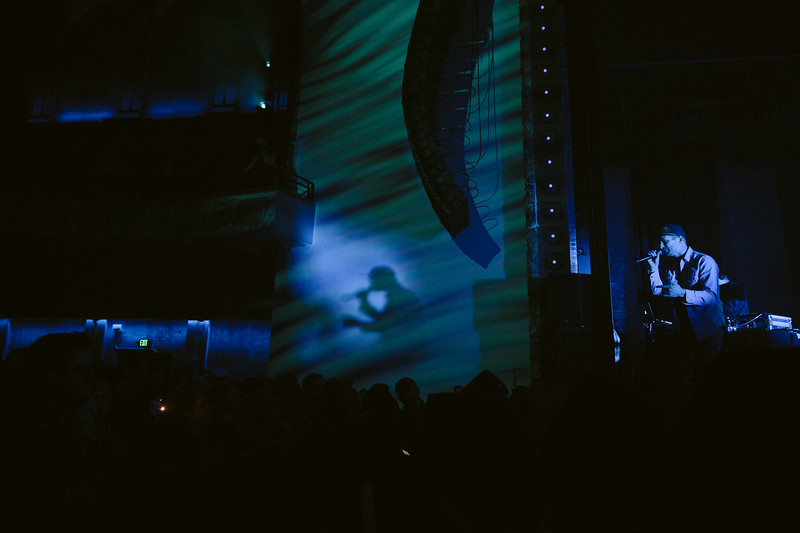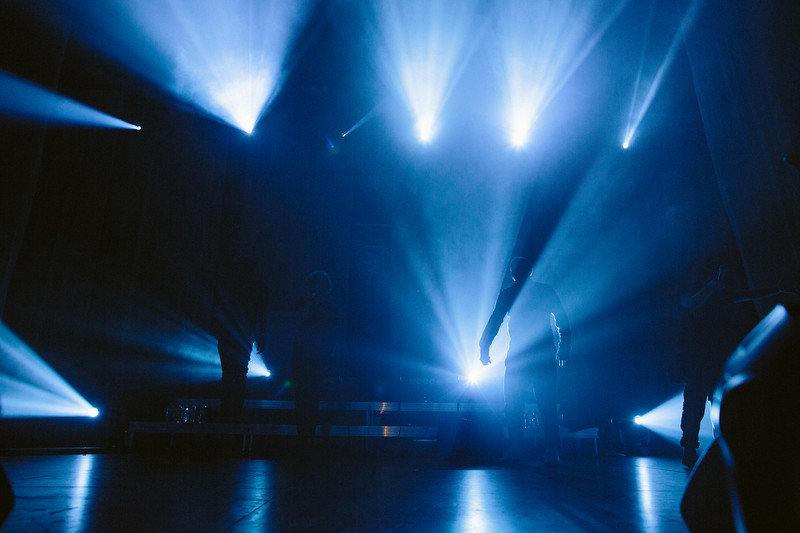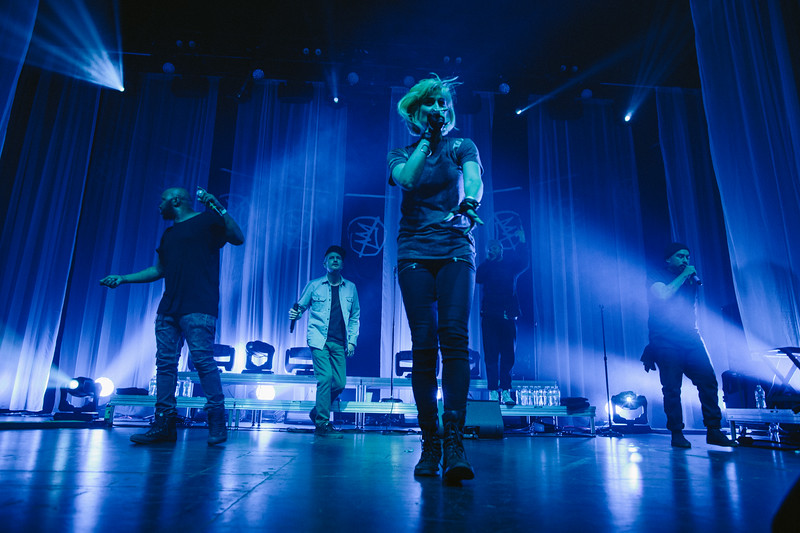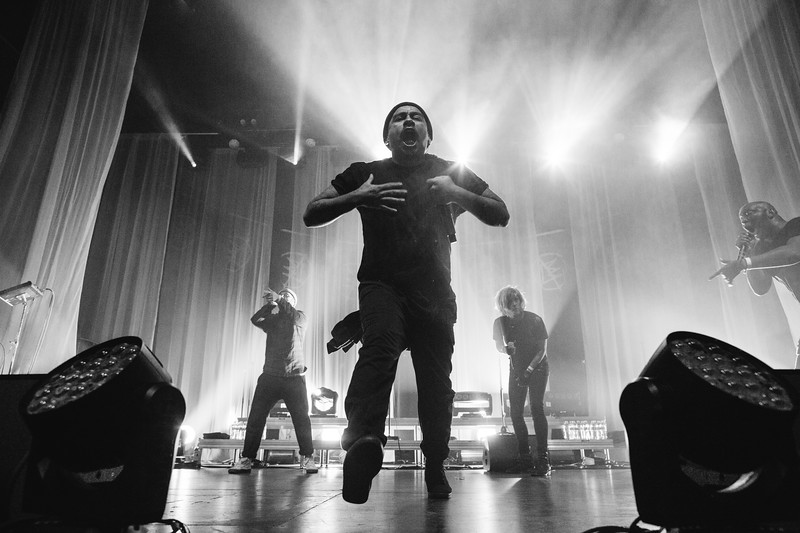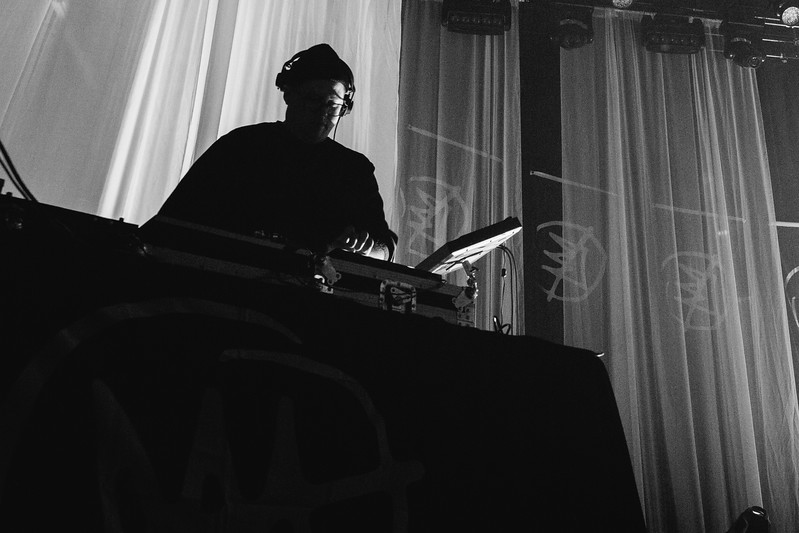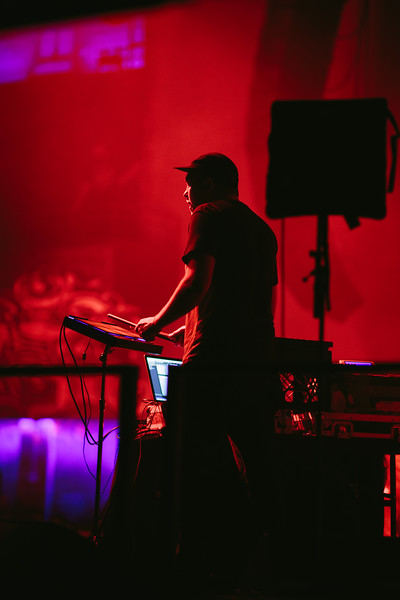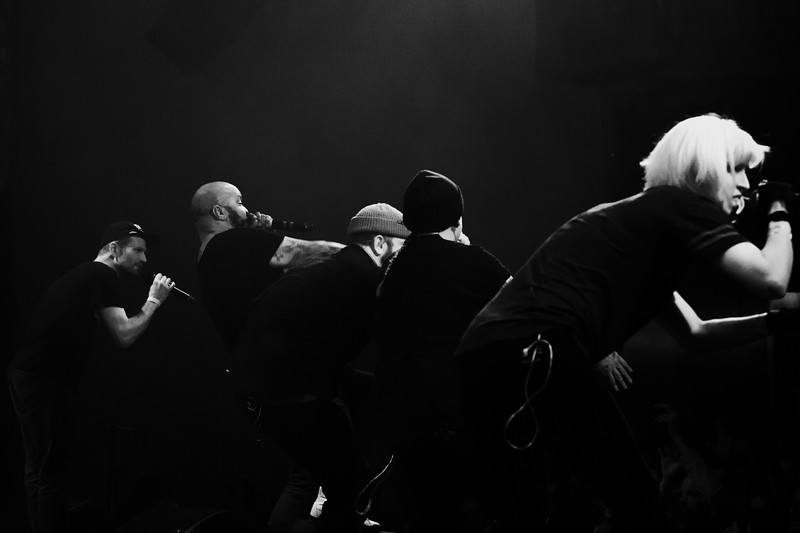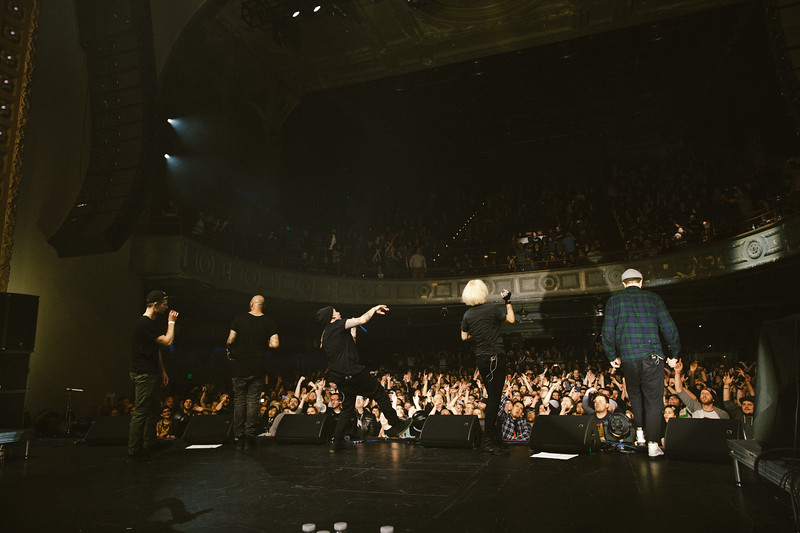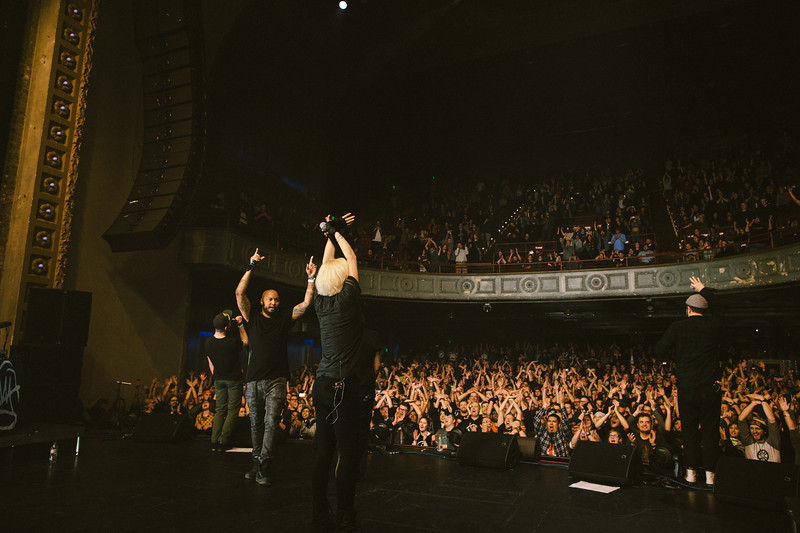 SO. MUCH. FUN. Photographer Tim McGuire was also in the building and got some amazing pictures of the night and the entire spectacle that is The Palace. See his photos below. Eternal shouts to Paul "Arlo" Guthrie for crushing the light show as always. Pretty sure I'm permanently blind.
The best. Maaaaaaaaan that ruled so hard. We split the night up into two separate Doomtree sets, with a halftime show in the middle that consisted of a mini Shredders set of Dangerous Jumps standouts. It was our first time playing live since the record was officially released out into the world, and I can't tell you how good it felt to see everybody dancing and rapping along. I could not be more excited to play with Shredders again THIS SUNDAY at Myth opening up for the legendary Run The Jewels (!!!!!!).  Limited tickets still remain, so make sure you cop those right HERE and then come and party with us on Sunday. Gonna be so insane. Shouts to go 95.3 and Mr. Peter Parker for having us.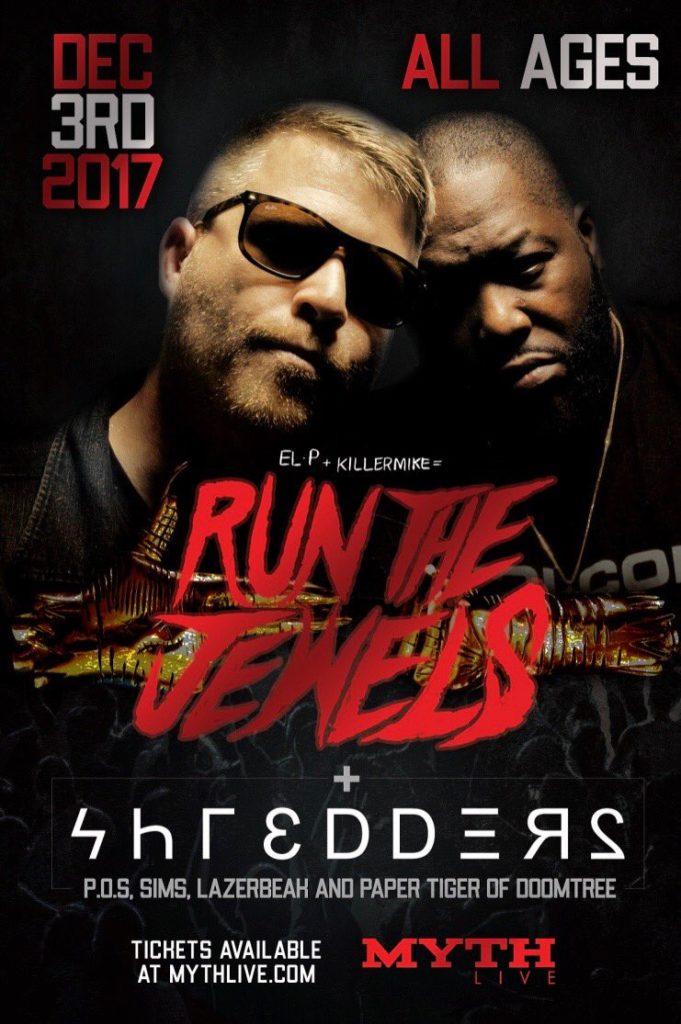 And if you're not in the Twin Cities, fear not. You can catch Shredders on tour this January and February all throughout North America. So pumped to have our buddy Astronautalis along for all of these dates too. Check out the cities below and grab your tickets right HERE.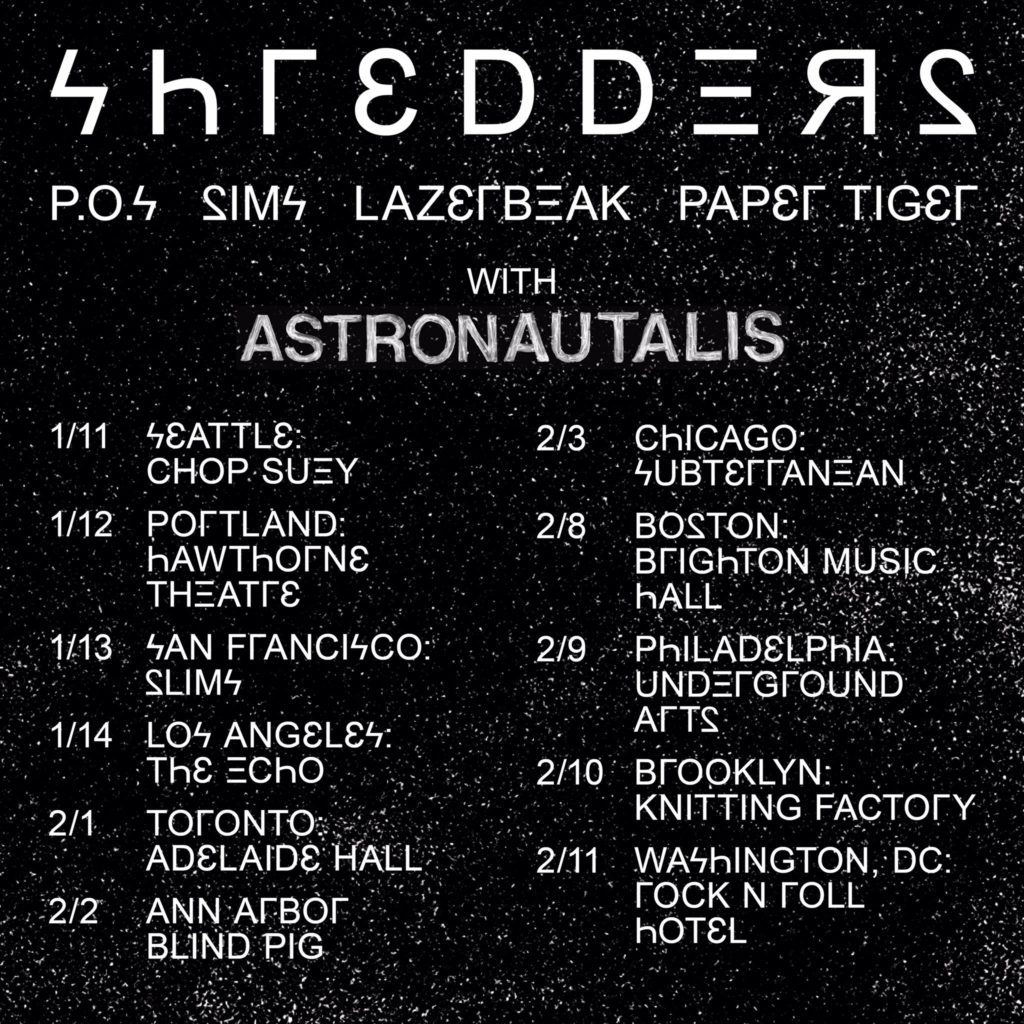 And speaking of Shredders (SEGUE!!!), it's time to unveil Episode 3 of our ongoing weekly mini-podcast "Does It Shred?". This week we discuss woven belts, sandals, and all-around Dad Wear. Check it out below and click into the YouTube player to navigate around in all of its VR 360 glory. Thank you a million to Adam Dunn for making this thing awesome.
Shredders – "Does It Shred?" Episode 3
P.O.S is enjoying some rare time at home before heading out on the FOURTH STRAIGHT LEG of his Chill, dummy Tour next week. This time he's going international and taking the show overseas to the Czech Republic, Germany, Sweden, France, Scotland, and England all throughout the month of December. Check out all the cities and dates below and make sure to grab tickets or holler at a friend in those areas to buy tickets right HERE.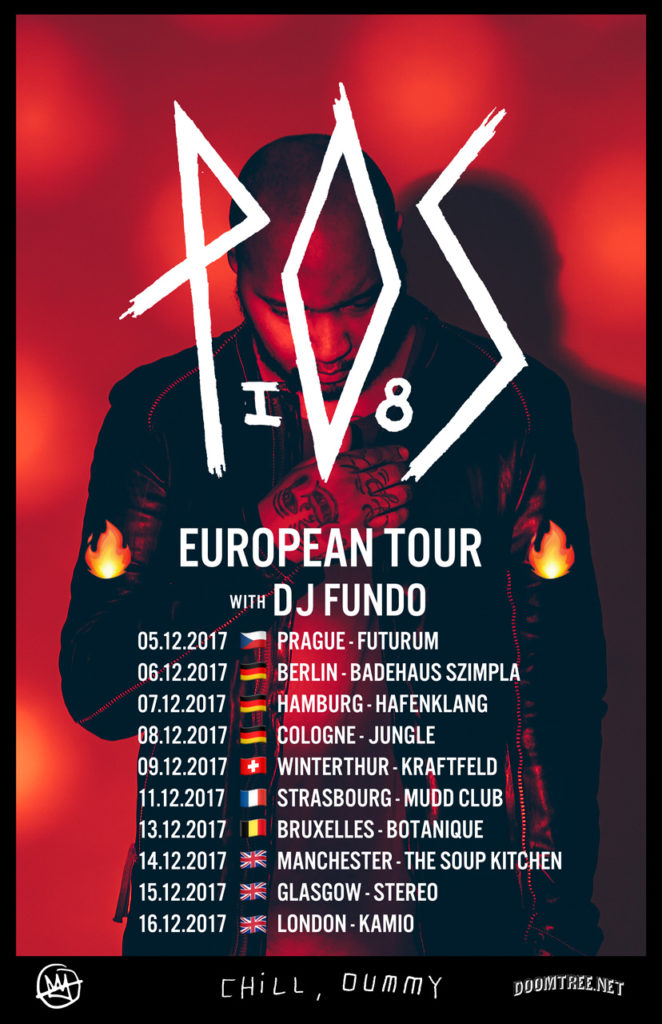 One final show announcement before wrapping things up. Our good friend and drummer dude Joey Van Phillips will be celebrating the release of his new solo album Punch Bowl over at Icehouse in Minneapolis this Thursday the 30th. The album features a who's who of indie rap veterans (including our very own Cecil Otter, Sims, Dessa, and P.O.S), many of whom will be on hand to perform these new arrangements live for one night only. Grab your tickets HERE.
And if you haven't heard Punch Bowl yet, you can stream the whole thing on Spotify below. In addition to the Doomtree contributions there's also epic features from the likes of Aby Wolf, Open Mike Eagle, Joe Horton, and many more. If you're digging it you can support Joey directly by grabbing a copy from him right HERE.
Alright, that does it for the Doomtree-related news this week. Gonna leave you with a handful of Bonus Baby Pics before gearing up to master the new Dessa album tomorrow. Penny, Lou, and Cam are wilder and crazier than ever these days, and I have most definitely got the photographic evidence to prove it. This past weekend we had the joy of attending the MN Orchestra's recreation of Little Mermaid, and boy was it something. Here's our squad all dressed up and ready to sing their hears out at Orchestra Hall. The definition of "formal wear" has changed up quite a bit in my time.
Here we are minutes before the second act. Pretty sure I managed to have even more fun than the kids at this thing. Highly recommended. Big thanks to the MN Orchestra for putting on one hell of a performance.
Just last week I watched Cam and Lou discover the art of "pantsing" in real time. Here's Cam moments after the lightbulb went off in his head. This went on for a good two hours straight. They grow up so fast.
Penny posted up in her jammies going over "homework" with her "kids."
Luther definitely has a flare for the theatric. He's been dressing up in so many new costumes lately that it's hard for even me to keep tabs on him. Here he is rocking his latest ninja/viking hybrid. Fashion icon in the making.
And here's Cammy cheesing for the camera. Not one of my children have actually learned how to make a normal smile when you point a phone in their face. Work in progress for sure.
BAM! That's it for this post. I hope you all have an awesome week gearing up for all the mayhem that December has in store. If I don't see you at the Shredders/Run The Jewels show on Sunday I'll definitely see you back here next Tuesday!
— Beak
Twitter: @_LAZERBEAK_
Instagram: @lazerbeak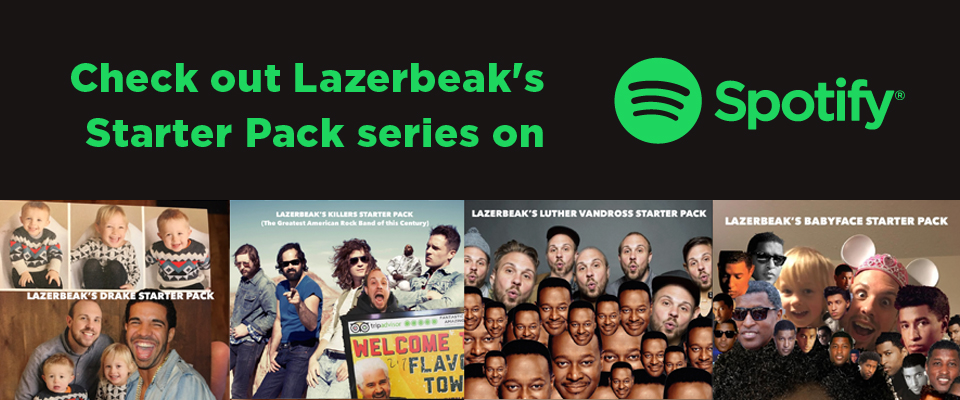 SUPPORT THIS BLOG LYFE. TUESDAYS WITH LAZERBEAK SHIRTS AND POSTERS AVAILABLE NOW!!!