Welcome back to a jam-packed edition of Tuesdays With Lazerbeak! I'm currently enjoying a big-time Snow Day at home with the kiddos after our first big winter blizzard yesterday (to be honest, I think we all needed this after that crushing Vikings loss on Sunday). Let's jump right into things with a brand new Dessa lyric video for "Fire Drills." Enormous shouts once again to Adam Dunn for knocking it out of the park. Chime is officially only one more month away from release!
Dessa – "Fire Drills" (Lyric Video by Adam Dunn)
So cool. The special limited pre-order items have slowly started trickling in, and they look AWESOME. Check out pics of the Fire Drills enamel pin and the Get Rich Slow wooden money clip below.
As always, you can pre-order Chime directly from the Doomtree Webstore and receive all sorts of crazy special bonus items in return. Check out the Webstore right HERE for all the different standard and deluxe Chime packages available.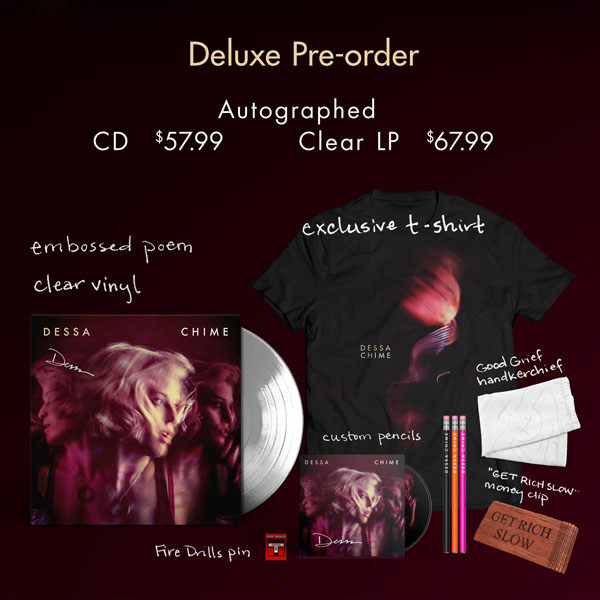 And here's a bonus pic of Dessa and her brother Max in happier times gearing up for the Vikings playoff game last weekend. Dah well. We'll always have the Minneapolis Miracle.
P.O.S, Sims, Paper Tiger, and myself have been busy as ever with all sorts of Shredders shenanigans going on. We're back in the new year with Season 2 of our VR 360 mini-podcast "Does It Shred?", where we ask the hard-hitting questions of whether or not a specific thing actually shreds. This week's topic is the popular fast-food restaurant chain Arby's. As always, thanks to Adam Dunn for shooting and creating these clips. Toggle around in the video screen to see the full 360 magic. Enjoy!
In other big news, I'm pumped to announce that the Shredders song "Wolfs" was just placed in the soundtrack for EA Sports new UFC 3 video game alongside Future, Kendrick Lamar, Run The Jewels, and THE KILLERS!!! Check out the full soundtrack in the Spotify link below. The game drops worldwide on February 2nd.
Alright, time for another round of Shredders Tour photo recaps. We wrapped up our second mini-leg of tour last weekend with incredible shows in Madison, Duluth, and St. Paul. I can't tell you how great it's been being out on the road with the dudes and tightening up this hour-long set into a serious behemoth. Here's a bunch of pics from the road. We all met up on Thursday morning at Sims house. Here's #CrystalDaddy getting charged up before heading into the van. Rest assured I have Sims' full support on this.
Sims pulled double duty in Madison as victorious Rap God and lowly Uncle God. Here he is crushing some fish sticks with his awesome niece.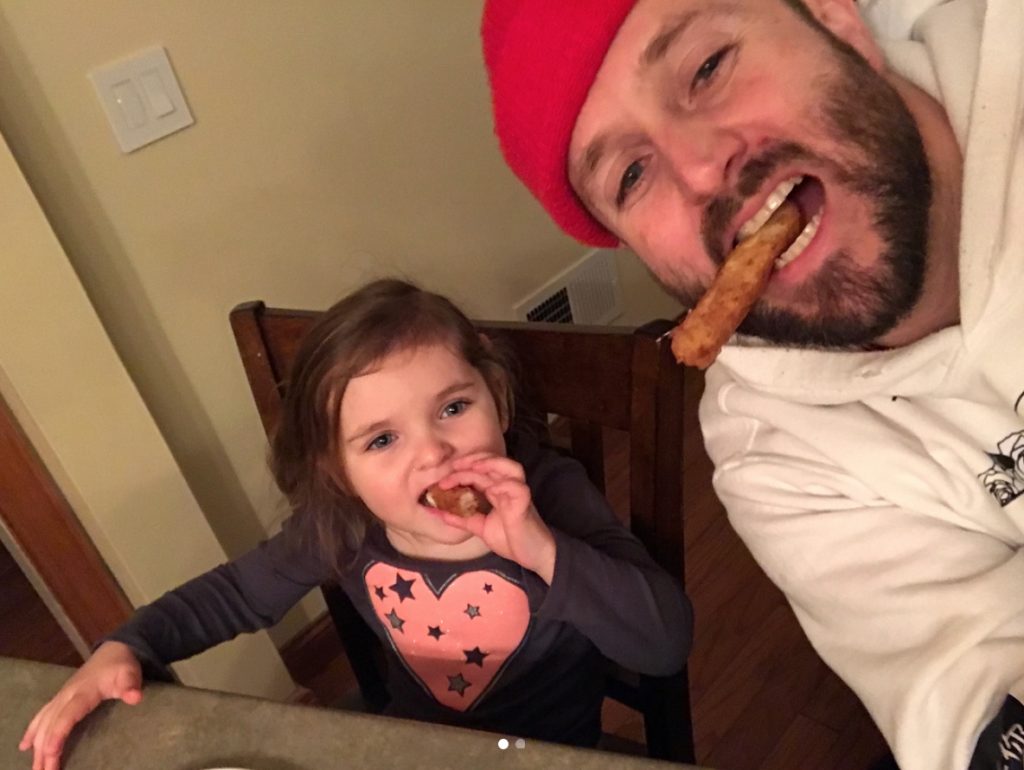 The next day we hit the road for Duluth. The truck stops along the way were littered with foam cheese hats. Here's Astronautalis displaying an entire state's frustrations with that Aaron Rodgers injury earlier this year.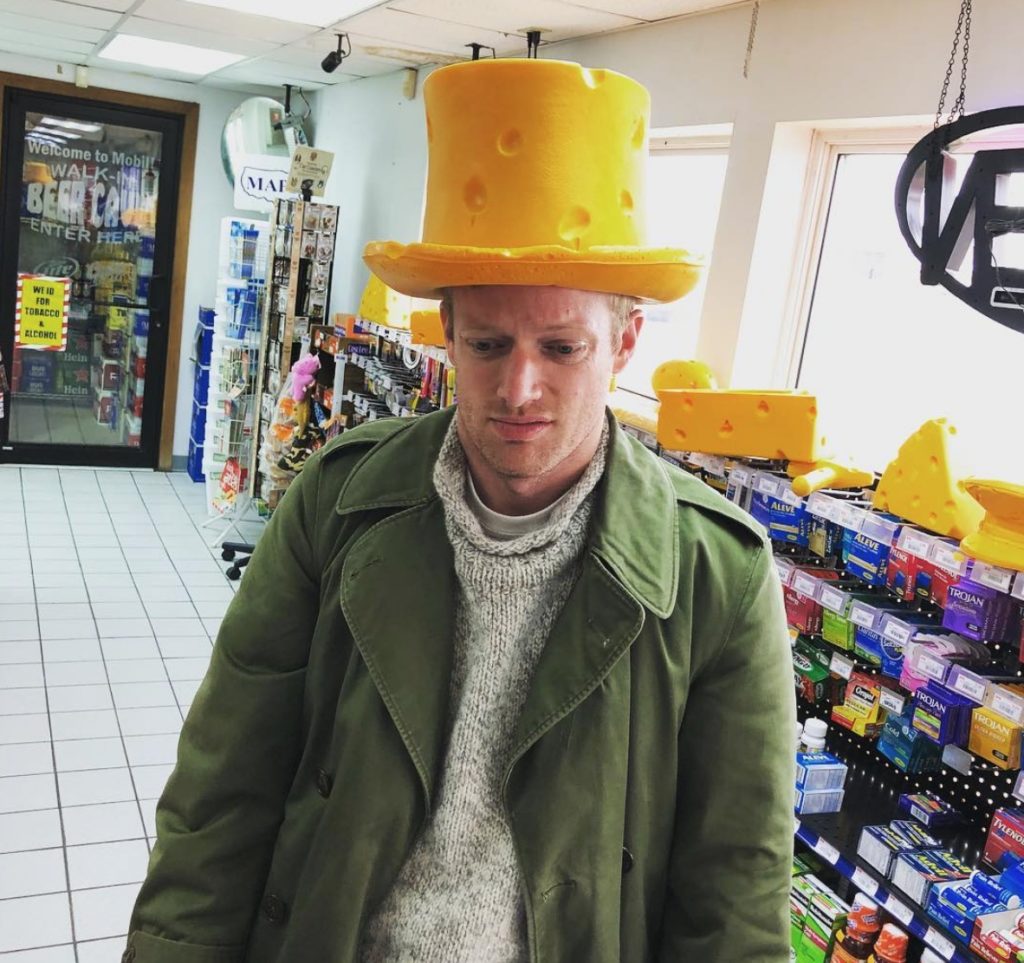 I went to my first ever Texas Roadhouse! In Duluth no less, about the furthest you can get from Texas in the great 48 states. Loved every second of it.
That St. Paul show at The Palace was a total blast. Big time shouts to Red Bull for having us.
So much fun. On Sunday Sims and Stef came over to my place to watch the big game. We all know how that went. These secret recipe beanie wienies were by far the highlight.
That's OK though. What a tremendous season. Couldn't be prouder of that team for getting so far. Just gonna block out Sunday from my mind for the rest of my life. GO VIKES!!!
Shredders is back home now for a little bit before kicking off the third leg of tour next week. We'll be hitting Columbus, Toronto, Ann Arbor, and Chicago from the 31st to the 3rd. Check out all the upcoming dates below, holler at any peoples you might have in these cities, and come party with us. Grab your tickets right HERE.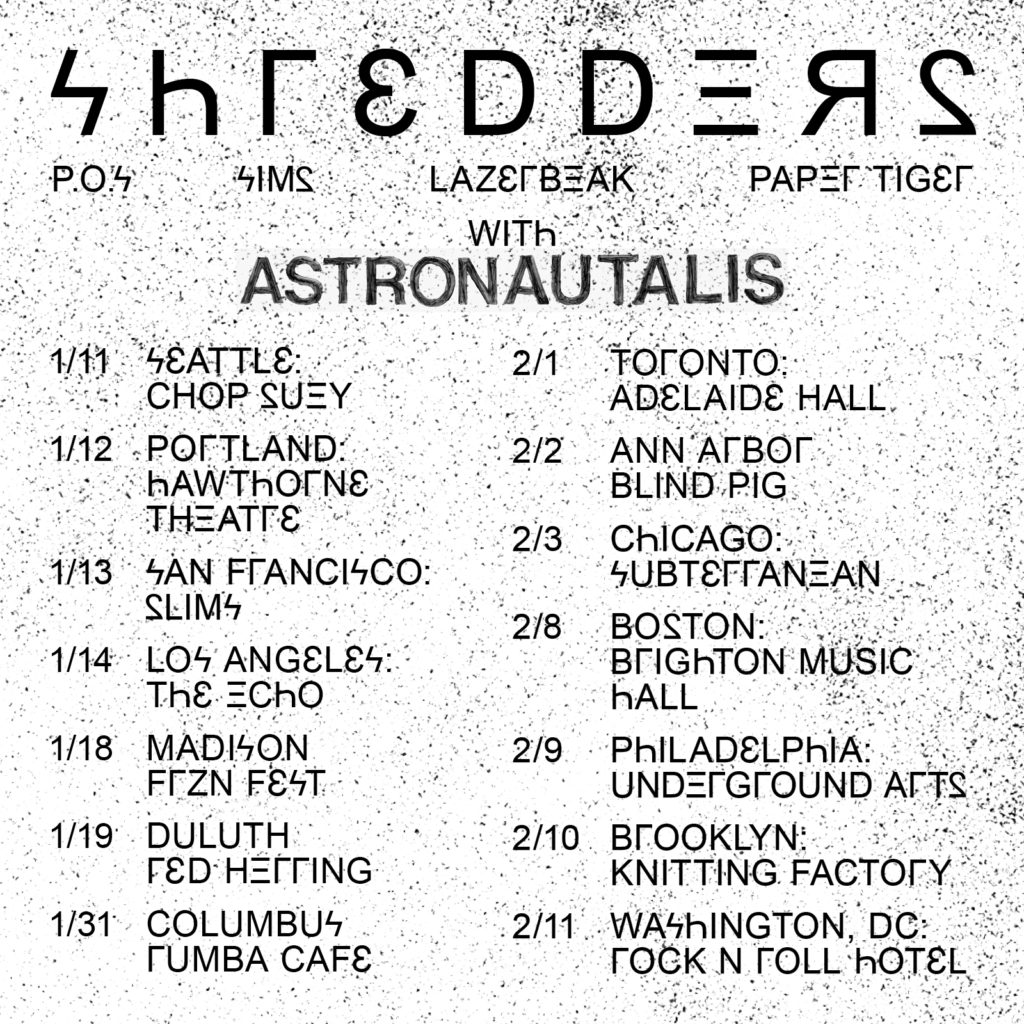 And speaking of rad shows (SEGUE!), for those of you in Minneapolis, Sims will be making his return to Wu-Tang Wednesdays with DJ Fundo at Muddy Waters tomorrow (1/24) to play a whole bunch of legendary East Coast rap music. Always a good time. Check out the deetz below.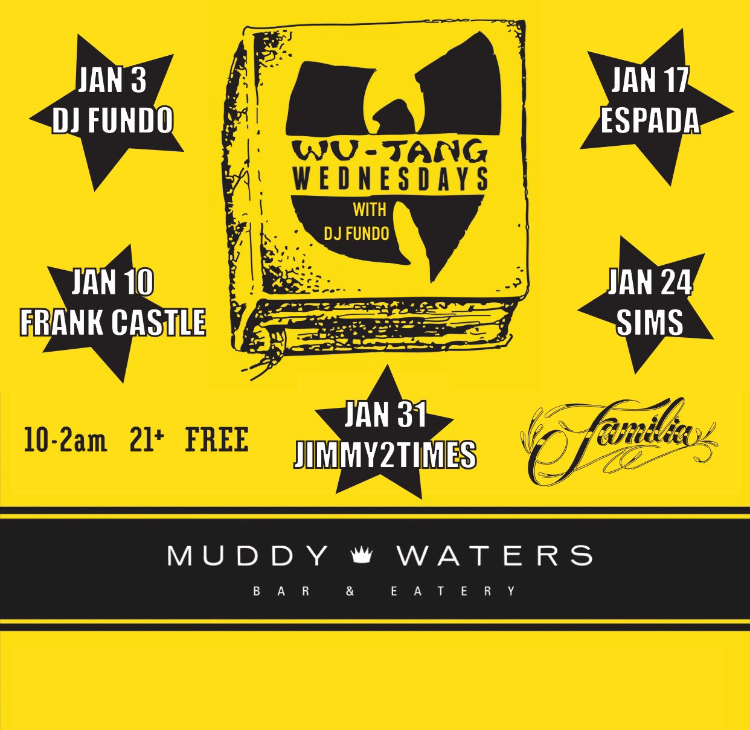 And for those of you in France, Stef will be in Paris at the Sons D'Hiver festival on the 28th. Check out all the details and ticket information right HERE.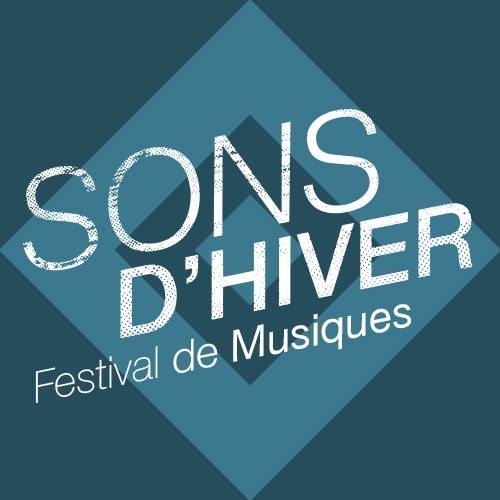 BAM! That does it for all the Doomtree-related news this week. It's been a minute since I've gotten to do a Bonus Jams segment, so I'll leave you with some of the music I've been bumping out of my Pilot the last few weeks. Starting things off with the debut solo album from Camila Cabello. And man, it's an absolute smasher. This is definitely an early contender for album of the year in my opinion. Can't stop listening. Check out my personal favorite off the album below.
Camila Cabello – "Into It"
Young Fathers have a new album coming out! This is probably one of the only groups in the world that all seven Doomtree members can agree on. Check out their latest single "In My View" below.
Young Fathers – "In My View"
Big time shouts to Astronautalis for putting me up on the newest George Fitzgerald single. I didn't realize how hard some of his tracks banged out, always thought it was more chill. This one is absolutely fantastic.
George Fitzgerald – "Burns"
The homie Izell Pyramid is back with a total crusher of a remix courtesy of Andrew Broder. Really hoping these two work together more in the future. Loving this vibe.
Izell Pyramid – "Soul Now" (Andrew Broder Remix)
Hippo Campus dropped a new vizual for their excellent single "Buttercup" and I'm all about it.
Hippo Campus – "Buttercup"
I'm super amped about this new Kahiem Rivera project. Got to meet him at Eaux Claires last summer and have been watching his career takeoff since. Check out the video for first single "Throat" below. Very excited to announce that he'll be opening up the Shredders show in Brooklyn at Knitting Factory as well. Keep an eye out for him.
Kahiem Rivera – "Throat"
Tall Paul is back with a banger that he dropped on MLK Day. Check out "All Kingz" below.
Tall Paul – "All Kingz"
Tony The Scribe is gearing up to release a brand new EP and has shared first single "Mixed Messages." I really like this one. Excited to hear the rest of what he's been working on.
Tony The Scribe – "Mixed Messages"
Yung Wes keeps churning out hits. He's been on a serious roll lately. I'm especially feeling this new "Paper Chase" track with MoSoul. Check it out below.
Yung Wes – "Paper Chase" (ft. MoSoul)
Cashinova and the Stophouse crew are back with "These Dayz." Shouts to Topper Atwood on the beat.
Cashinova – "These Dayz"
And lastly, here's Travla with a fresh new vizual for his "Move Around" song that I featured a few weeks back. LOVE IT. Enjoy.
Travla – "Move Around"
BINGO BANGO. That does it for this post. I hope you all have a wonderful week digging yourself out of the snow and getting prepared for the Super Bowl. I'll be back next week with a ton of awesome surprises. See you Tuesday!
— Beak
Twitter: @_LAZERBEAK_
Instagram: @lazerbeak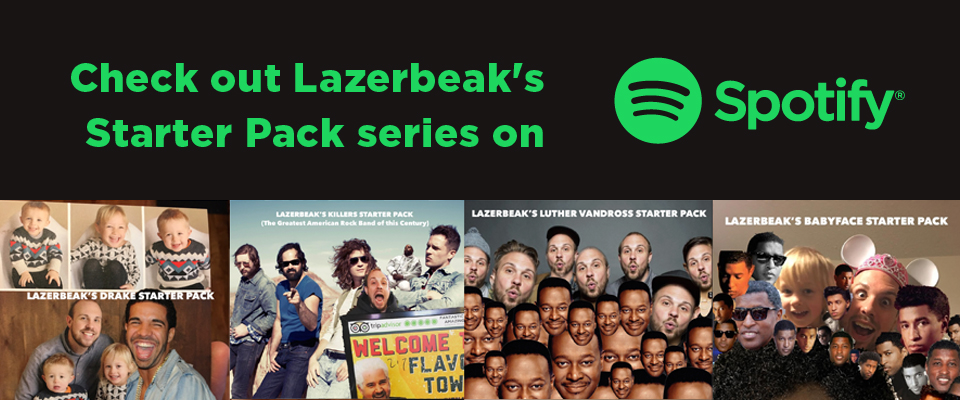 SUPPORT THIS BLOG LYFE. TUESDAYS WITH LAZERBEAK SHIRTS AND POSTERS AVAILABLE NOW!!!