BOOOOOOM! The good people over at Billboard just world premiered Dessa's new blockbuster music video for "Good Grief." You can read all about what they have to say about it right HERE and then check out the full vid below. The vizual was directed and edited in record time by the awesome Mercies May (who's also directed "Cult 45" for Shredders  and "Lanes" for P.O.S), and stars Dessa alongside Zachary Coulter from the excellent Minneapolis band Solid Gold. There may or may not be a FIRE TORNADO involved. Watch the video and please pass it along to all of your internet and non-internet friends. Chime drops in less than one month and you can pre-order it directly from Doomtree right HERE.
Dessa – "Good Grief" (directed by Mercies May)
And that's not all! In conjunction with the music video release, Dessa has also announced the first live dates of her upcoming Chime World Tour. This one is gonna be BIG. Check out all the initial Midwest and Europe dates below and stay tuned for many more shows to come. You can grab all the sweet deetz and ticket info right HERE. Don't sleep!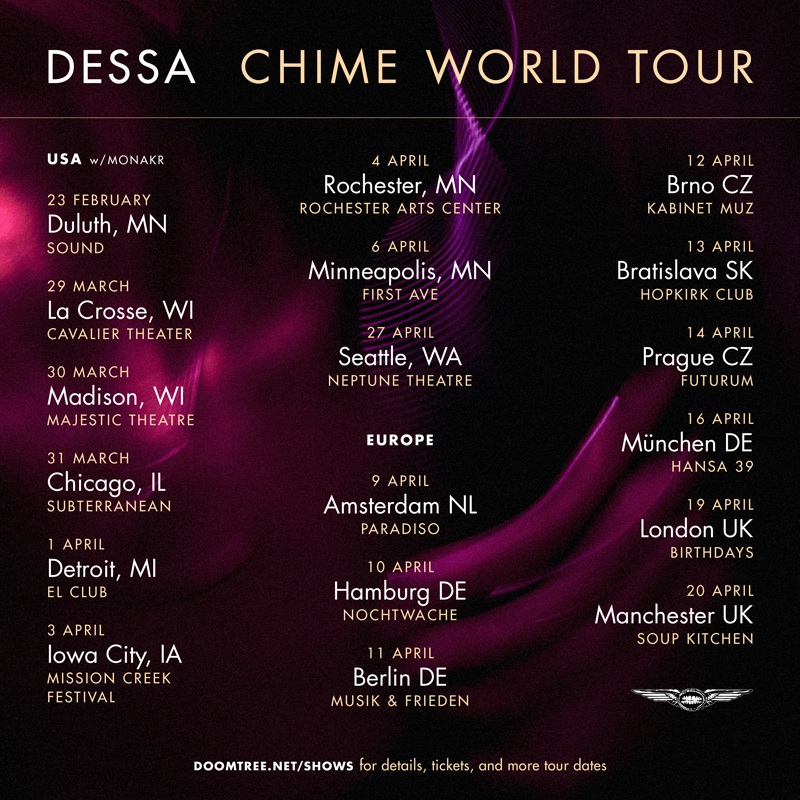 Alright, the countdown to February 23rd officially starts now. Thanks for all the support behind this project. TTBT 4 LYFE!
— Beak