OK! Welcome back to a very special edition of Tuesdays With Lazerbeak. Today we announce the Top 5 finalists of each Shredders Remix Contest category, based off of public voting over the course of the previous week. Again, there were over 200 submissions to this contest, which is truly mindblowing to me. I can't thank everyone enough for participating and having fun with this thing. Drumroll please………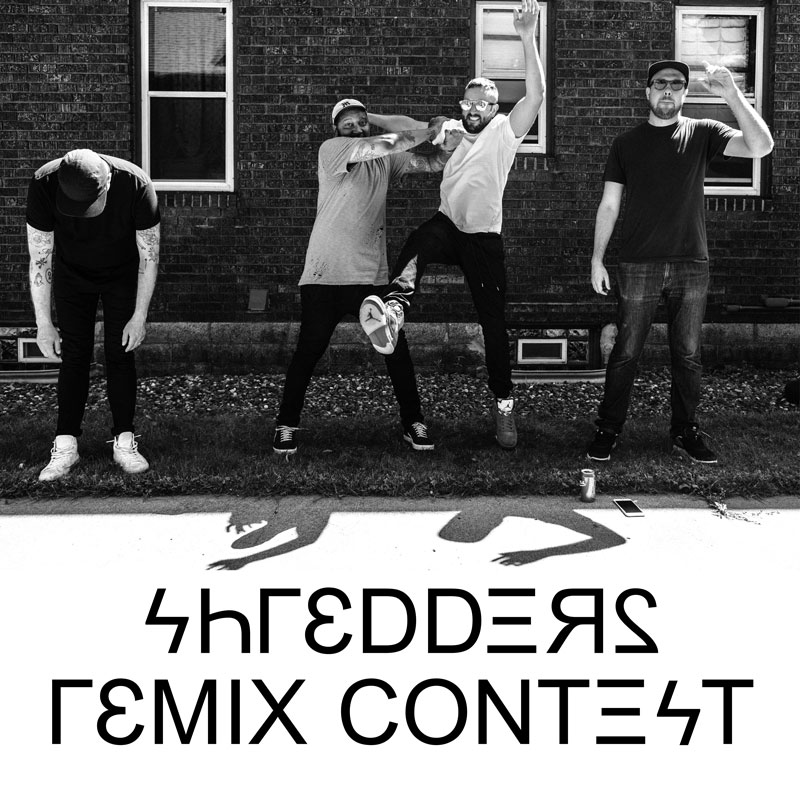 SHREDDERS REMIX CONTEST – TOP 5 VOCALIST FINALISTS
Izzie Arrizza, PSJ, Ryan Kopperud, Dan Dillinger, Adam Cedar
SHREDDERS REMIX CONTEST – TOP 5 PRODUCER FINALISTS
aayu, Guru Doug, Sandy Pearlman, Demonic, GRIZZ
Huge congratulations to these 10 finalists!!! You'll all be receiving some outrageously jam-packed care packages from the Doomtree Webstore as prizes. Over the next week P.O.S, Sims, Paper Tiger, and myself will be voting on our choice for Shredders Top Vocalist and Top Producer out of these finalist categories. Each winner will be revealed in next week's Tuesdays With Lazerbeak post. The winning vocalist will receive a free verse from P.O.S and Sims towards an upcoming song, and the winning producer will receive a free beat courtesy of Paper Tiger and Lazerbeak to be used on their upcoming song.
In the meantime, we each wanted to say a very special thank you to every single one of you who participated in this project. I'm truly floored at the amount of submissions and it's definitely got me excited to try something like this again in the future. More than anything, I hope it's been a way for artists to share work, make friends, and possibly collaborate together in the future. That's what this is really all about anyway. So here's a quick thank you video from all of us in Shredders. We appreciate you!
We're going to be keeping these Soundcloud playlists up in case you want to continue to show off your work or check out all the other excellent contributions. I got super lost in these the other day and made my way through all 205 entries. So tight. It's gotten me super inspired to make some new Lava Bangers too, which is another added bonus. ENJOY!
Now for some big-time show announcements. P.O.S just revealed a handful of upcoming headlining shows across the Midwest this May. He'll be rolling through Columbia, St. Louis, Des Moines, Wichita, and Madison along with our good friends DJ Rowsheen and Serengeti. Check out all the deetz below and grab your tickets right HERE.
And speaking of awesome shows (SEGUE!), Dessa is headed down to the total taco/beer/BBQ mayhem that is SXSW. She'll be posted up this Thursday, Friday, and Saturday running around like crazy. Panels, podcasts, interviews, and performances. Check out the entire schedule below and make sure to say hi if you're down there.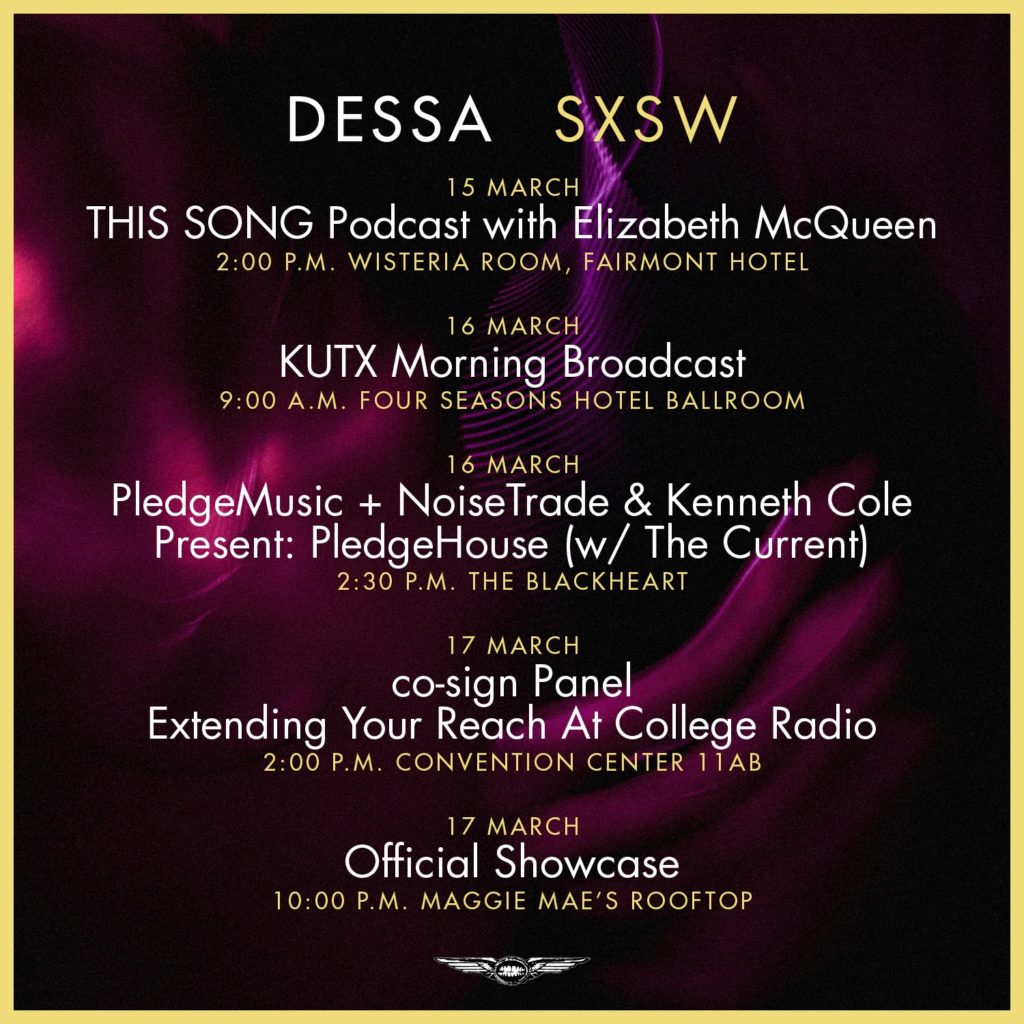 For those of you not in Austin, fear not. The initial dates for the Chime US Tour are here and Dessa will be all over the Midwest and West Coast throughout March, April, and May. Check out the dates below and grab your tickets HERE before they sell out. East Coast, don't worry. More dates are coming.
In other cool Dessa news, she recently landed the music underneath the trailer for the brand new Ruth Bader Ginsburg documentary called RBG. This movie looks so awesome! Check out "Bullpen" in the first half of the trailer below. So cool.
Dess also popped up in The New York Times Magazine this past weekend as part of their 25 Songs That Tell Us Where Music Is Going segment. Dessa fittingly picked "The Star-Spangled Banner" by Francis Scott Key. Read all about her breakdown right HERE, and make sure you get out to the Minnesota Twins season opener on April 5th to hear Dessa sing the "The Star-Spangled Banner" herself.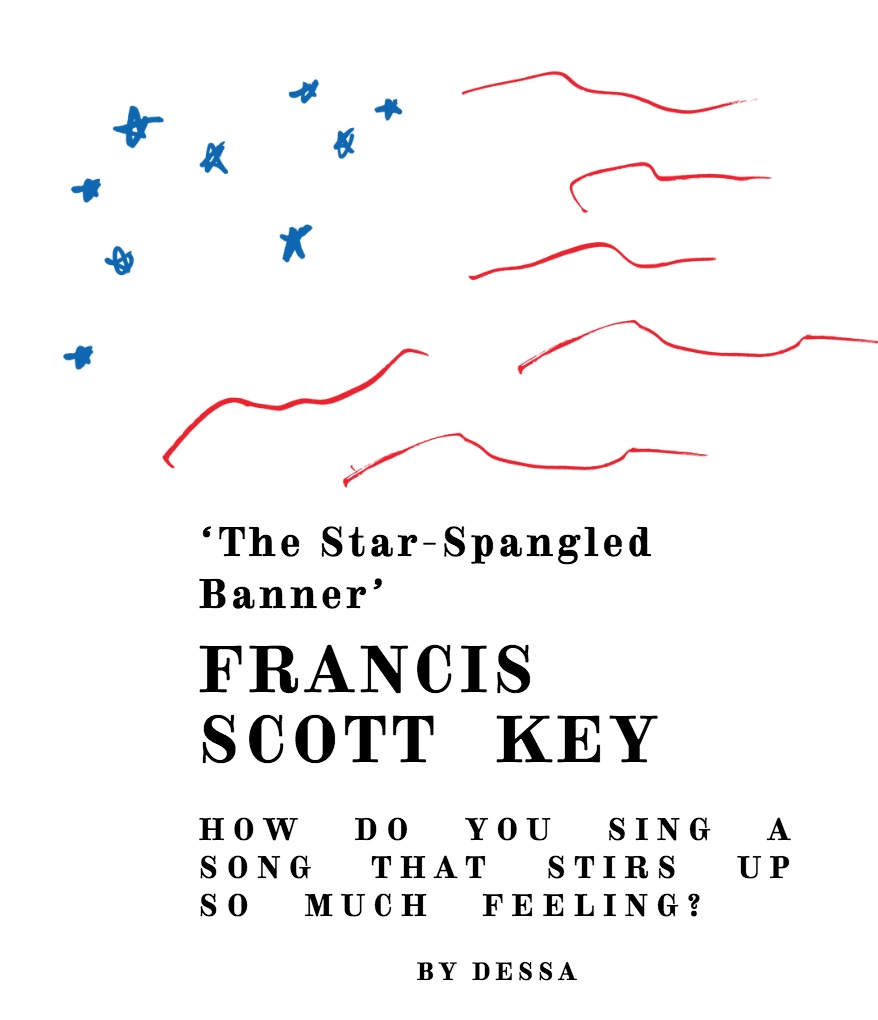 And while we're at it, here's another excellent interview that Dessa recently did with The Rumpus. They dig deep into all things Chime and what else she's got coming up this year. Read all about it right HERE.
In final Dessa news, I'm super stoked to announce that Doomtree will be releasing an extremely limited Dessa 7″ for Record Store Day this April 21st. "Quinine" will be available for the first time physically, and it comes with a super stripped back original demo for "Boy Crazy," along with a new unreleased reading from Dessa called "And Now A Short Recess." Make sure to hit up your local record store to see if they'll be stocking it for Record Store Day.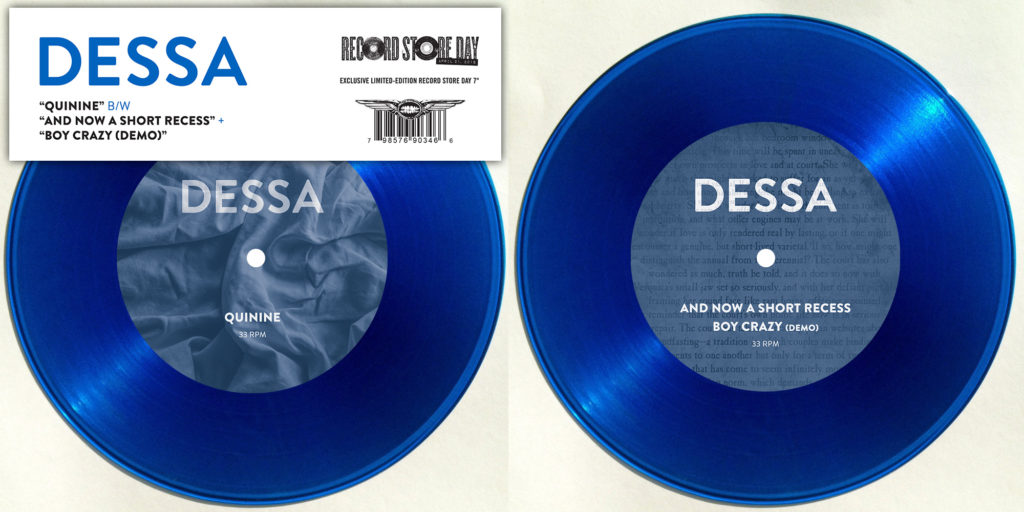 BOOM! That does it for Doomtree-related news this week. I'll leave you with a bunch of Bonus Jams that I've been all about lately. First up is this new Calvin Harris remix of SZA's standout CTRL single "The Weekend." I really didn't think it would be possible for me to like this song any more than I already do, but apparently it is. I'm calling it right now, this one becomes the song of the summer. Both of these guys' albums were in my Top 5 last year and I'm absolutely loving this collaboration. SO GOOD.
SZA x Calvin Harris – "The Weekend" (Funk WAV Remix)
Chicago singer Jeremih just surprise dropped his new EP Chocolate Box last week and it is phenomenal. Pretty much everything this guy touches is gold. The streak continues. Check out "Nympho" below.
Jeremih – "Nympho"
Kelela dropped a phenomenal SIMS-esque music video for my favorite song from her Take Me Apart album, "Frontline." It's been awhile since I've seen a music video this cool, too. Double whammy.
Kelela – "Frontline"
Tory Lanez just released his new album and I've got say that it's a pretty big stinker on first listen, save for this excellent "Skrt Skrt" song, which is THE BEST.
Tory Lanez – "Skrt Skrt"
Tuxedo is the throwback West Coast funk project from Mayer Hawthorne and producer Jake One, and the duo has been putting out some excellent releases on Stones Throw for the last few years. The big news with this new "Shy" song though is that it features the ETERNAL LEGEND GODS Zapp on it. If you have a cookout this summer and don't put this song on at some point, you're just not doing it right.
Tuxedo with Zapp – "Shy"
Super pumped to dive into the new David Byrne album. I'll admit to never knowing a whole lot more about him or the Talking Heads outside of the usual hits ("Psycho Killer" is a CLASSIC), but his career arc fascinates me and I really love this new single. Check out "Everybody's Coming To My House" below.
David Byrne – "Everybody's Coming To My House"
I know I already gushed about this album in the last post, but I've only gotten more obsessed with it since. This new one from Soccer Mommy is probably going to take album of the year for me at this point. I implore you to listen to the whole thing front to back. It's so good. Here's the lead-off track "Still Clean" to give you a taste of the chiller songs on the album. Some of the simplest and best storytelling on this one that I've heard in quite some time.
Soccer Mommy – "Still Clean"
Now for some Local Bonus Jams. Our good friend Jeremy Messersmith just released his new album on Glassnote Records last week and it is AWESOME. I know up here in Minnesota we always love a good local angle, but this "Fast Times In Minnesota" song is flawless regardless of the fact that it happens to namecheck our great home state. Check it out below and grab the whole album HERE.
Jeremy Messersmith – "Fast Times in Minnesota"
Local producer Falls just dropped an unreleased tracks collection out of nowhere last week. I'm a big fan of everything else I've heard, so I'm very excited to check this whole thing out.
Falls – Unfinished and Unreleased Tracks 2015-2017
The formidable duo of Psymun and Chester Watson are back again with another one. Check out "Bohemian Stealth" below. I'd love to see a whole collabo album from these two at some point. Great chemistry.
Psymun x Chester Watson – "Bohemian Stealth"
The homie Last Word is gearing up for a massive 2018 and just dropped the first of several new tracks he's been working on. This one BANGS and features excellent guest verses from Dwynell Roland and MaLLy. Check out "Let It All Go" below.
Last Word – "Let It All Go" ft. Dwynell Roland and MaLLy
And lastly, here's a new track from St. Paul's Taylor J who recently dropped his new Only Us album last month. Here's my favorite track off of it. Check out "Blue Strips" below. Excited to hear more from this guy.
Taylor J – "Blue Strips"
And BAM! That does it for this week's post. I hope you all have a beautiful week enjoying a little more sunshine in your evenings. Thanks again to everyone that participated in the Shredders Remix Contest. See you back here next Tuesday to announce the big winners!
— Beak
Twitter: @_LAZERBEAK_
Instagram: @lazerbeak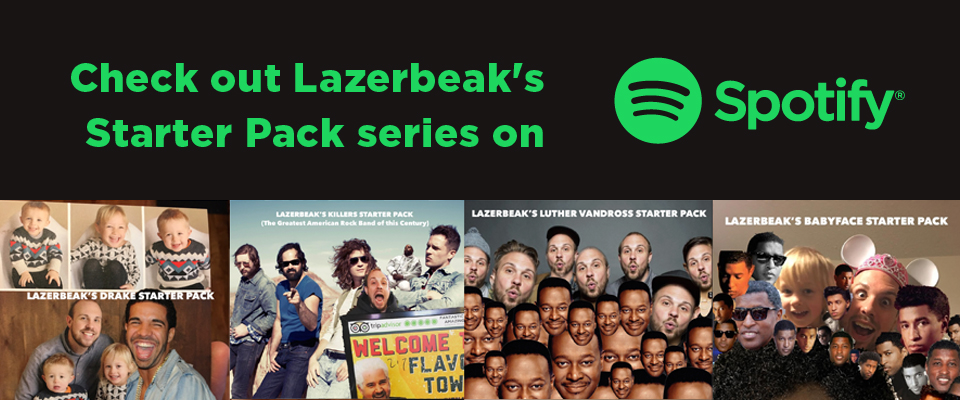 SUPPORT THIS BLOG LYFE. TUESDAYS WITH LAZERBEAK SHIRTS AND POSTERS AVAILABLE NOW!!!