OH. MAN. Huuuuuuge week at Doomtree HQ, so I'm jumping right into this post. First off, Dessa recently released an epic official music video for her Chime single "5 out of 6." The video was shot out in NYC and directed by the ultimate bawse Raquel Marvez. Check out the whole thing below and share it with a friend! As always, if you've been sleeping on this album you can remedy that all right HERE.
Desssa – "5 out of 6" (directed by Raquel Marvez)
Now for the real big news. On September 18th, Dessa will be releasing her literary debut memoir via Dutton/Penguin Random House. It's called My Own Devices and you can see the official and extremely awesome book cover below.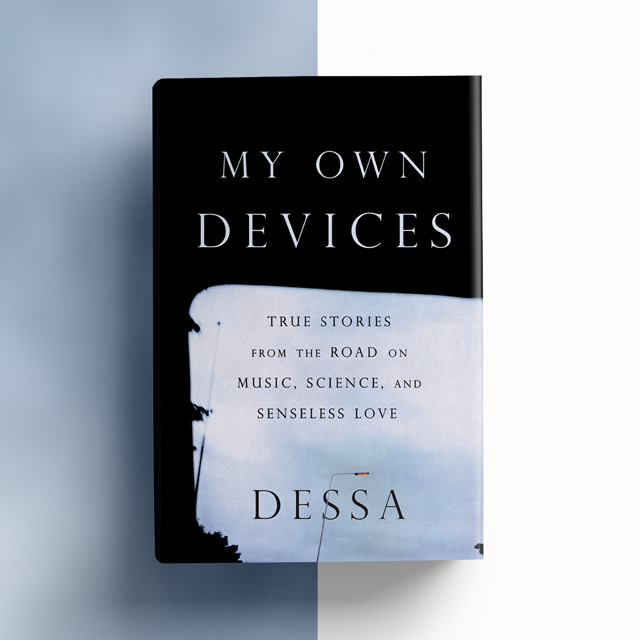 You can now pre-order a copy directly from the Doomtree Webstore and get a bunch of cool bonus stuff in the process. Per usual, we've got a Standard and Deluxe edition. The Standard My Own Devices Pre-Order contains the following:
My Own Devices hardcover book
Limited Dessa lenticular bookmark
Entry to win a signed galley copy of My Own Devices (a galley is sort of like the book world's equivalent to a test pressing)
You can hit up the Webstore right HERE to grab your Standard Pre-Order OR you can hold out for the extra special Deluxe My Own Devices Pre-Order. The Deluxe version includes all of the above and much more….
My Own Devices hardcover book
Limited Dessa lenticular bookmark
Entry to win a signed galley copy of My Own Devices (a galley is sort of like the book world's equivalent to a test pressing)
Exclusive Dessa t-shirt limited to this pre-order only
Branded My Own Devices multi-tool
You can order your Deluxe My Own Devices Pre-Order right HERE. And while you're at it, grab this sweet new "5 out of 6" tour t-shirt right HERE (just make sure to place separate orders, as anything purchased with the pre-order won't ship until September).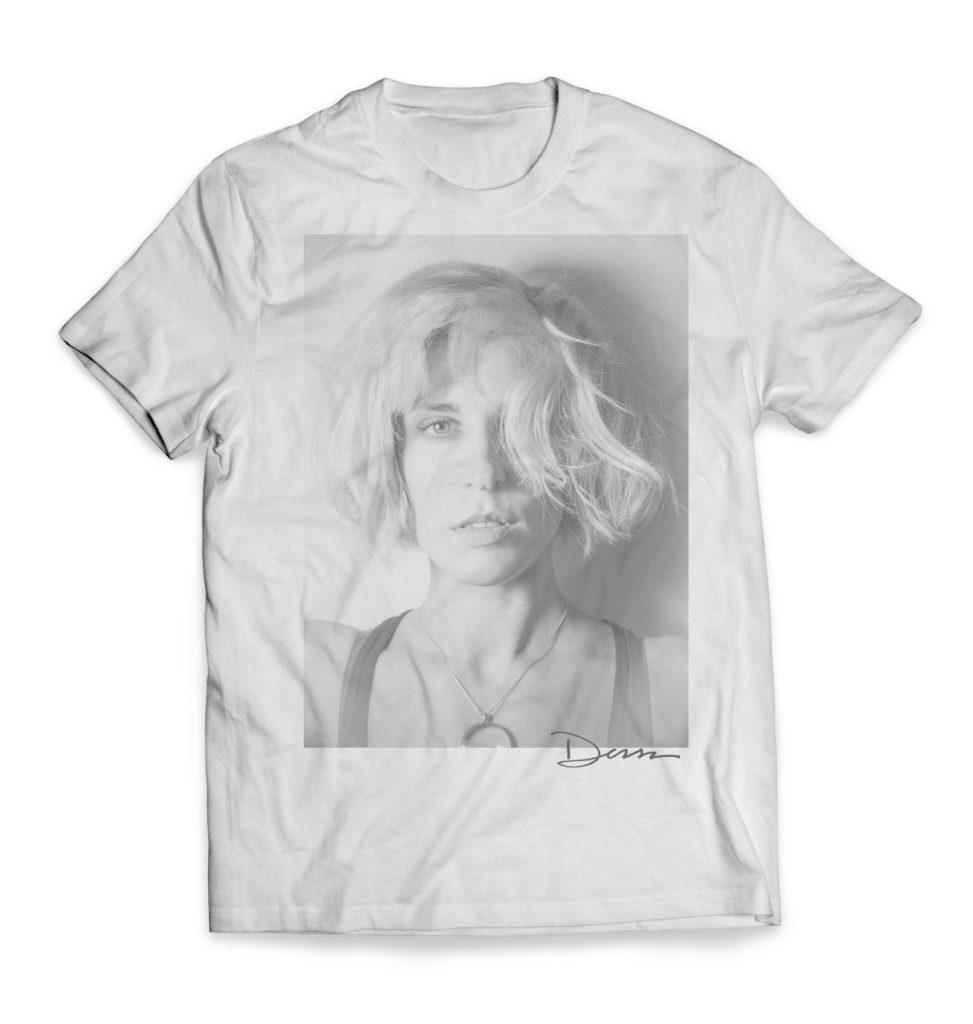 Dessa kicked off the start of her Chime World Tour last week and things are off to a smashing start. Photo and video guy Keegan Burckhard is along for the ride and has been doing a great job documenting all the mayhem. Here's a quick 1,2,3 tutorial on how to rock a show. 1. Utilize your phone camera as a mirror in the green room.
2. Go absolutely bonkers on stage and make a great show faces.
3. Hydrate so you don't die.
Simple as that! Keegan also has somehow managed to put these little mini tour videos together after each night on the road. Check out the first handful of vids from La Crosse, Madison, and Chicago below. And follow Dessa on Instagram HERE to see the latest as they're posted.
Dessa will be hitting Iowa City tonight (4/3) and Rochester tomorrow (4/4) before returning to Minneapolis for the beyond sold-out hometown release show at First Avenue on Friday. Then it's time to head overseas to kick off the European leg of tour. Check out all the dates below and get your tickets right HERE while you still can.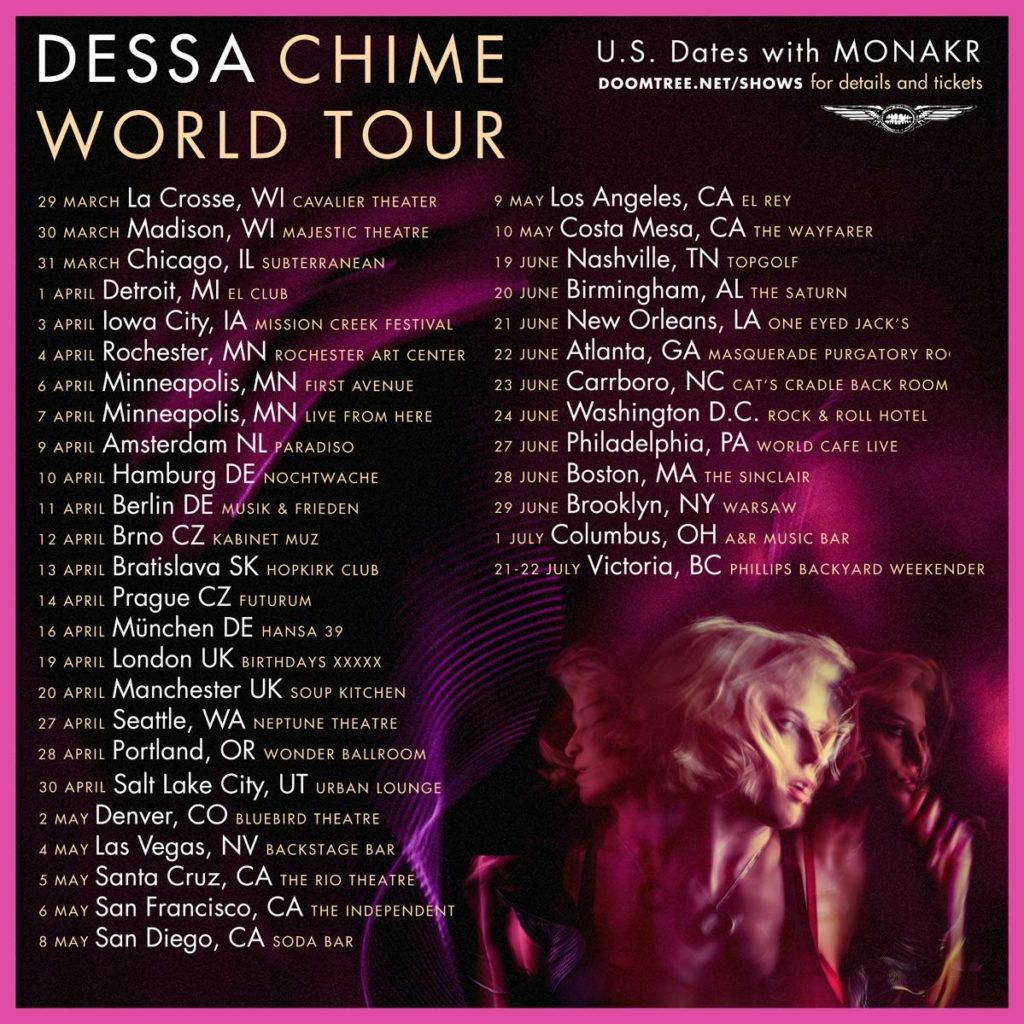 On top of all that, Dessa will be headed to CHINA(!!!) this May with Arts Midwest for a cultural exchange program that will see her traveling to Beijing, Chengdu, and Guangzhou. The program builds on decades of international programming that Arts Midwest has designed to foster understanding and appreciation across cultures, creating moments of surprise, curiosity, and connection. Dessa's ensemble will include her long-time, charismatic collaborator Aby Wolf and two-time Grammy nominee Matthew Santos. Arts Midwest is a nonprofit organization that has created and managed unique cultural exchanges with nearly 30 countries. For stories and photos from Dessa's travels, follow her on Twitter at (@dessadarling) or on Instagram (@Dessa).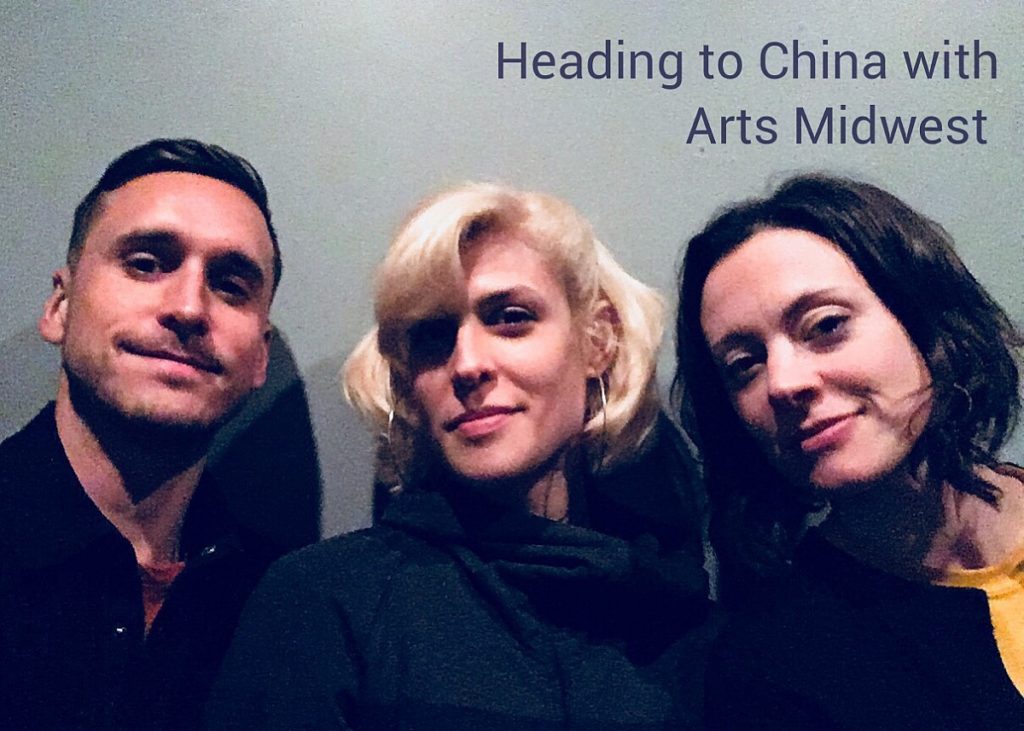 Oh, and speaking of excellent traveling (SEGUE!!!), you can catch Shredders posted up for a long weekend of wild times in the great state of Texas later this month. We'll be hitting the Thin Line Fest in Denton on 4/20 (bro), the Paper Tiger venue in San Antonio on 4/21 (meta!), and Barracuda in Austin on 4/22. Guaranteed to be insane. Grab your tickets right HERE.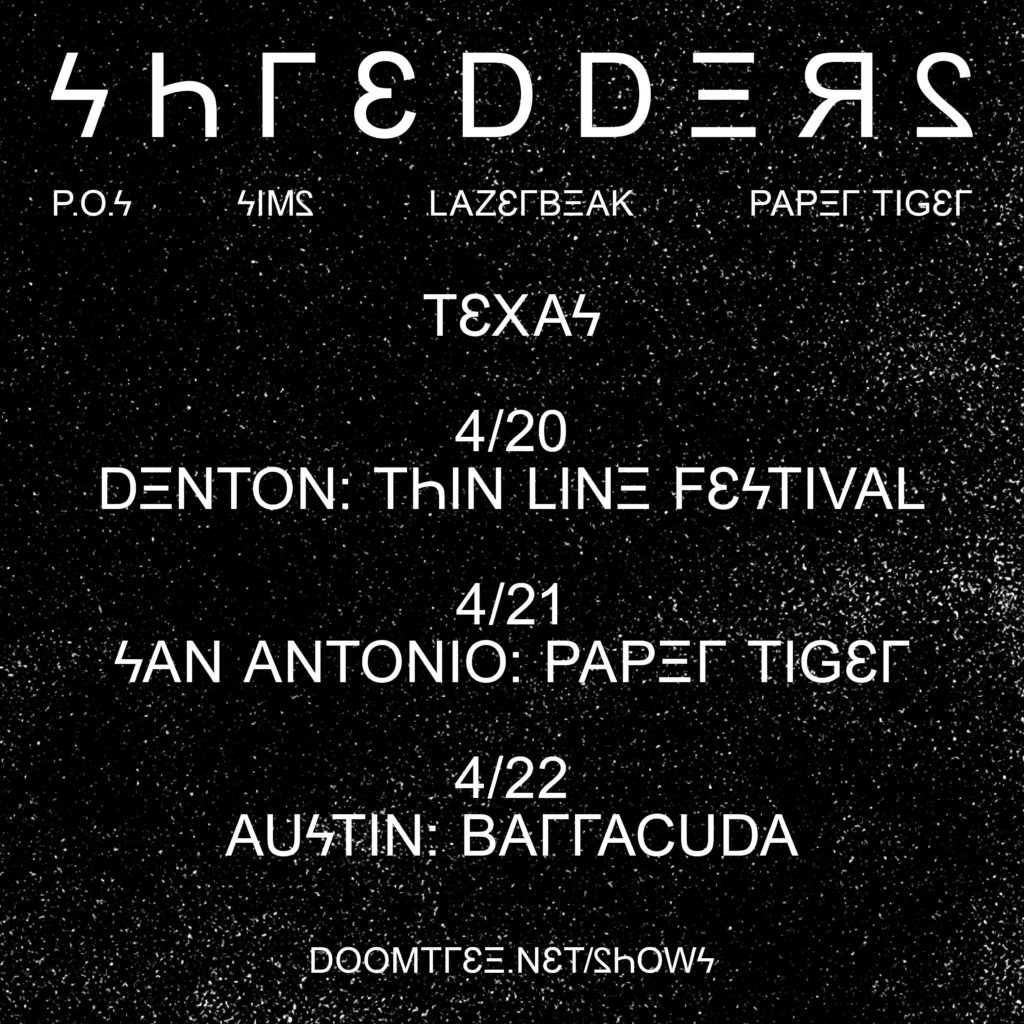 In Doomtree-related music news, my good friend HALEY (formerly Haley Bonar) just released the A-side of her upcoming Record Store Day 7″ that comes out on April 21st. Both songs were co-produced by yours truly and I couldn't be more proud of how they turned out. HALEY is an absolute force to be reckoned with. Check out "BRATT" below and crank that thing UP.
HALEY – "BRATT" (co-produced by Lazerbeak)
I'm very excited to be back behind the bar at Lakes and Legends this Thursday the 5th, pouring pints for All Are Welcome Here and their annual ACLU fundraiser #AllAreWelcomeBeer (see what they did there?).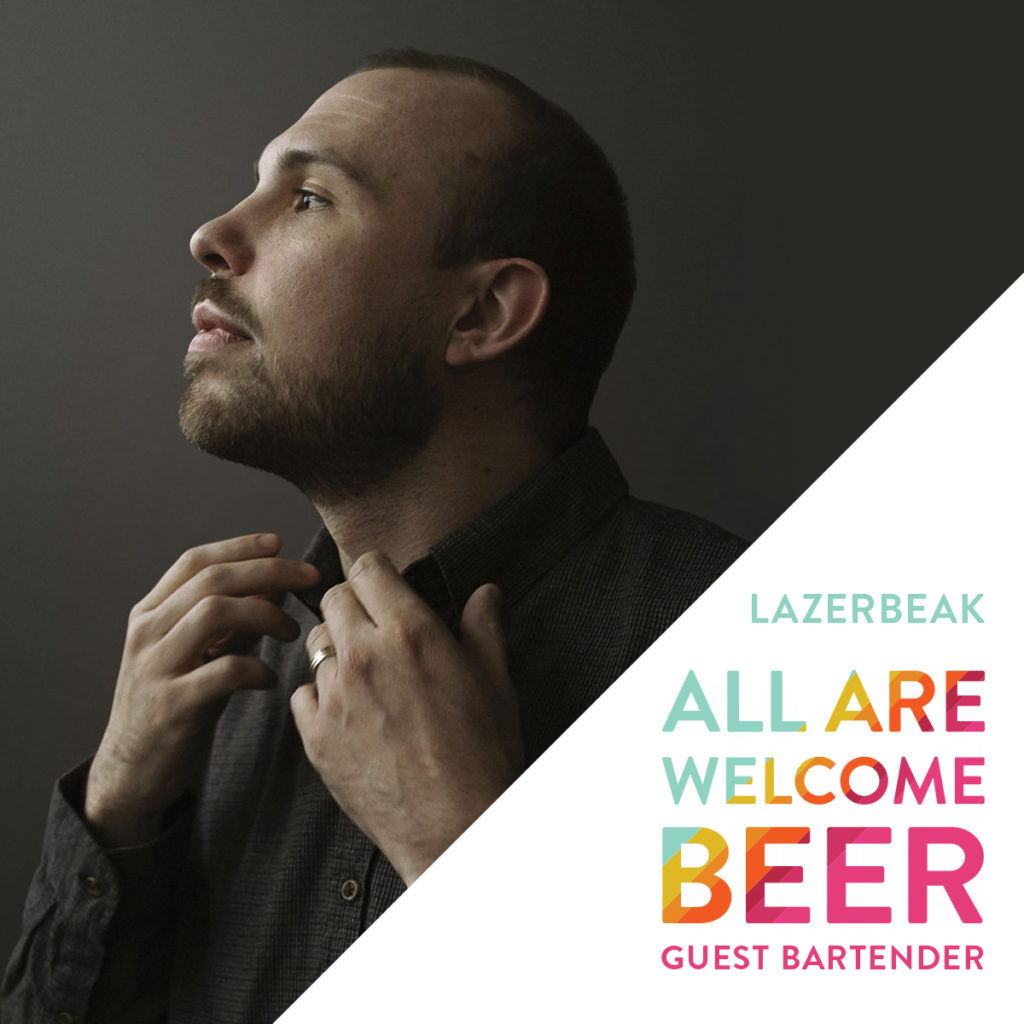 If you're anywhere near the Twin Cities, make sure you come out, crush a few, and know that your money is going to a great cause. I'll be posted up from 6-7pm alongside Jeremy Messersmith and  Minnesota treasure Robyne Robinson. Here's a few pictures from last year just to prove what a good time this is. More info on the whole event right HERE.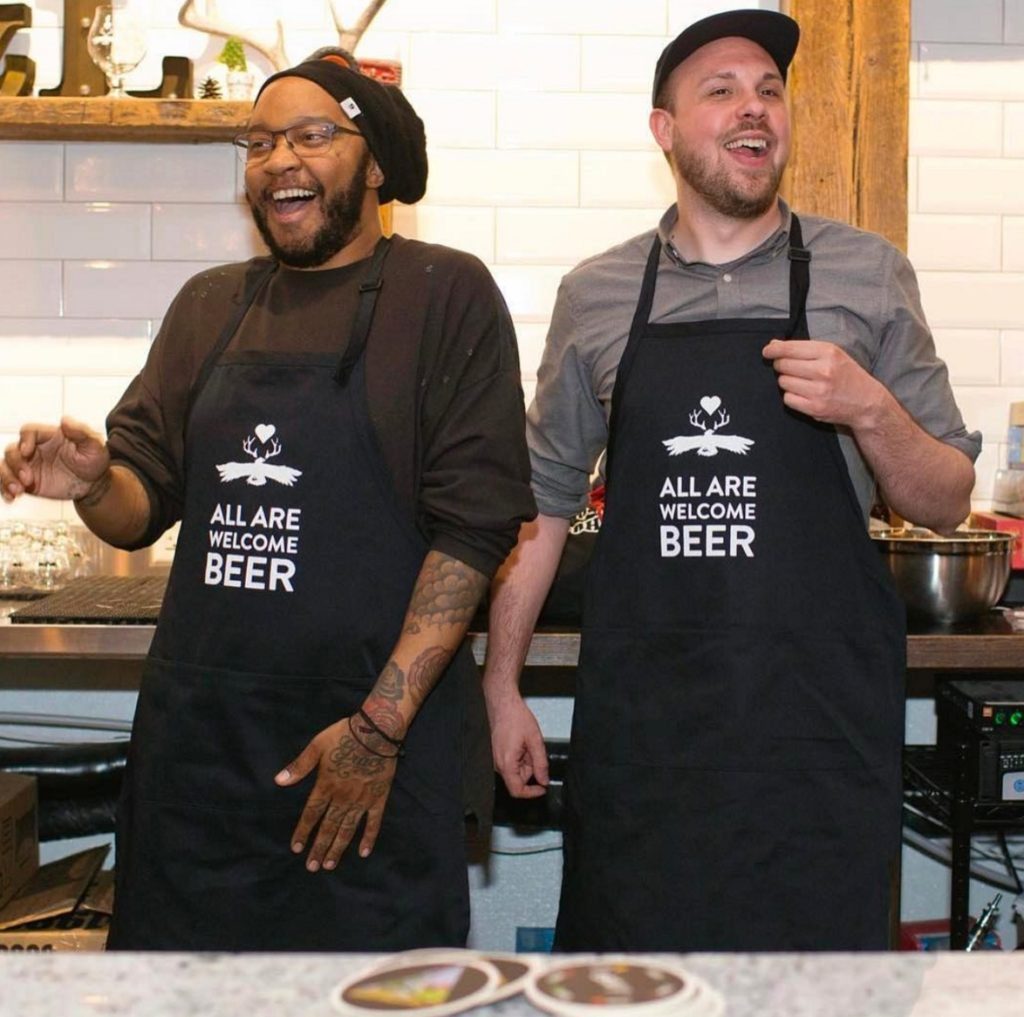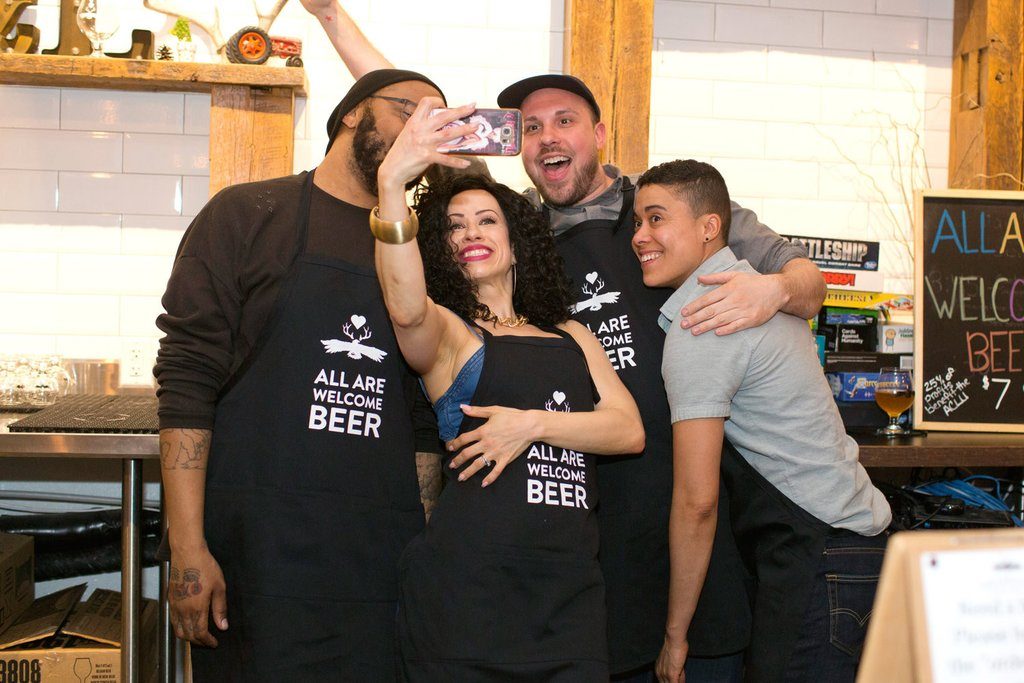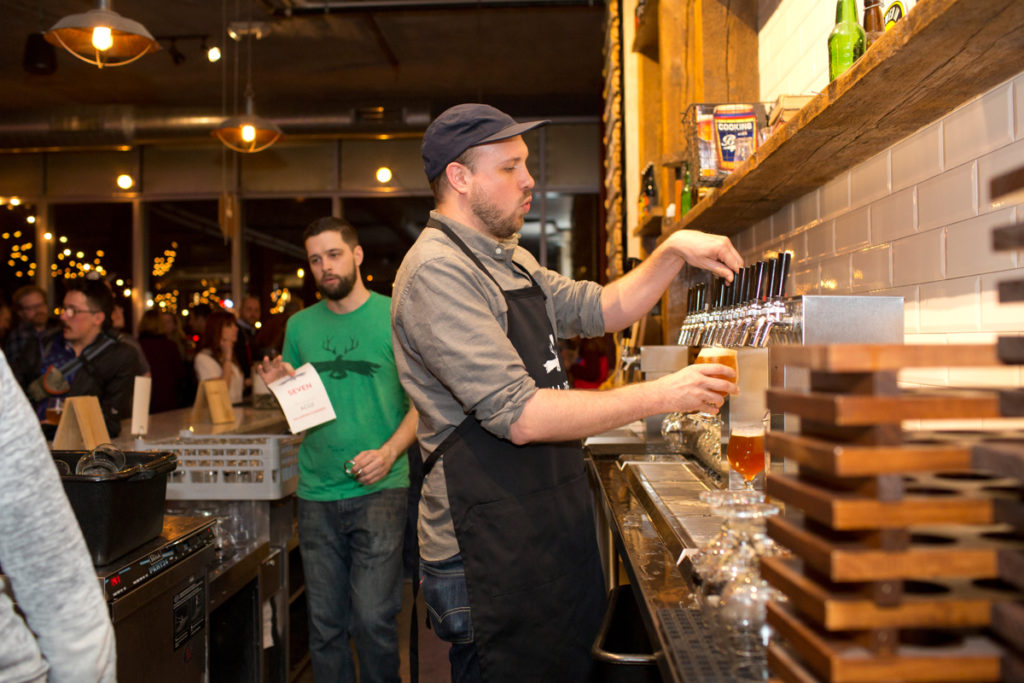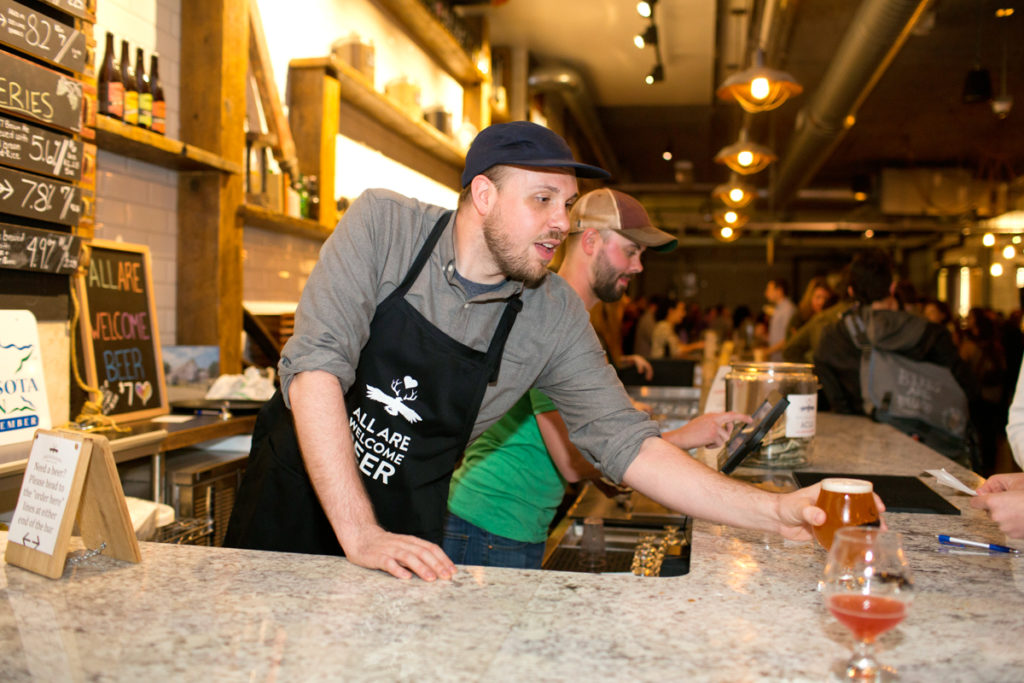 And on the awareness-raising tip, Shredders partnered up with the Ultimate Sharing Challenge and Check The Box to help shed light on what it takes and means to be an organ donor. Check out the video below and go do that next time you renew your license.
While we're at it, our friend Helen of the infamous Cooooooooorn Squaaaaaaaad is putting on a great benefit event in Minneapolis this Monday the 9th at Honey to raise money for Stupid Cancer, the leading non-profit serving young adult cancer patients, survivors, and caregivers. You can check out all the details on the event page HERE, and if you'd like to donate to the cause you can do that right HERE.
Bam! That does it for Doomtree-related news this week. I'll leave you with a bunch of Bonus Jams that I've been freaking out about recently. First off, Kacey Musgraves has created theee most perfect album with Golden Hour. I didn't think anything would ever top Same Trailer Different Park, but I was dead wrong. This is a true masterpiece in every sense of the word. I could go on for hours, but I'll spare you all of that if you just go get it. Album of the year, no contest.
Kacey Musgraves – "Wonder Woman"
I got to see Soccer Mommy perform last weekend! Still loving the hell out of this Clean album. Check out their latest vizualz for standout cut "Cool" below.
Soccer Mommy – "Cool"
Speedy Ortiz is back with a new album this Spring and I am suuuuuuuper amped based off this first "Lucky 88" single. Song and video both RULE.
Speedy Ortiz – "Lucky 88"
I had only heard about Snail Mail up until yesterday, but after hearing this "Pristine" single I'm beyond excited for their debut album in June. This song is great.
Snail Mail – "Pristine"
Lizzo and the squad are hitting the road with HAIM (!!!!) over the course of the next two months, and they released this incredible video for new single "Fitness" just last week. An absolute crusher. I'm sure this is about to completely destroy at venues across the country. Can't wait for the shows at The Palace in May.
Lizzo – "Fitness"
Looking forward to diving into this new album from Hayley Kiyoko. So far I've only heard the song with Kehlani (naturally), but if that's any indication this should be really great.
Hayley Kiyoko – "What I Need" (ft. Kehlani)
I was never mad at "Bartier Cardi" or "Bodak Yellow," but this new "Be Careful" song is Cardi B's best work yet, in my humble opinion. Also love the Lauryn Hill "Ex-Factor" nod. Really curious to see what other directions she goes in on this debut album.
Cardi B – "Be Careful"
This new one from Stefflon Don is the perfect Spring anthem, even though it's currently dumping snow all over the Twin Cities with no signs of stopping. French Montana does a good job of not getting in her way too much either.
Stefflon Don – "Hurting Me" (ft. French Montana)
Aaaaaaaaaand that does it for this post. I hope you all have a wonderful weekend. Fingers crossed the snow will be melted by next Tuesday when you hear from me again. Hang in there!
— Beak
Twitter: @_LAZERBEAK_
Instagram: @lazerbeak
SUPPORT THIS BLOG LYFE. TUESDAYS WITH LAZERBEAK SHIRTS AND POSTERS AVAILABLE NOW!!!