BAM! Welcome back to another edition of Tuesdays With Lazerbeak. We just got back home last night after wrapping up a ridiculously fun Shredders long weekend in Texas. Thanks to everyone that came out in Denton, San Antonio, and Austin.What a beautiful state. Here's a quick little photo recap of what we managed to snap from our phones. This is the gang reunited once again and having a catheter party at the Dallas Fort Worth airport.
Sick Trim entered a lookalike competition in Denton. Here's Paper Tiger as Lazerbeak.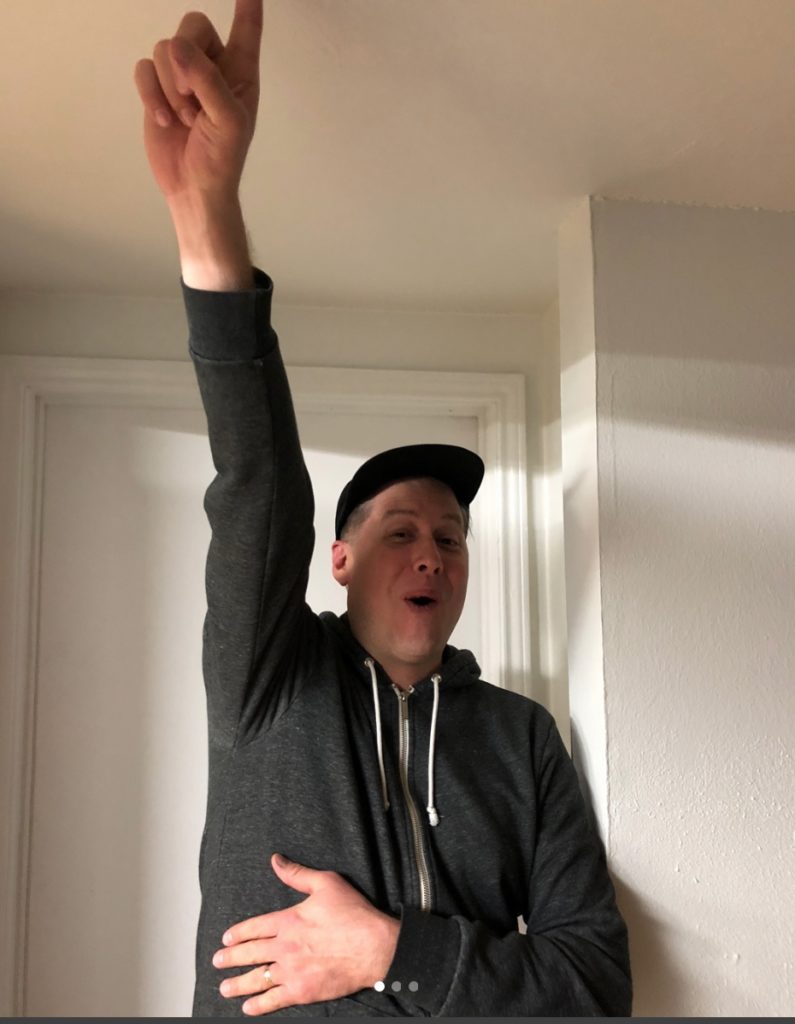 And here's Lazerbeak as Paper Tiger. Nailed it!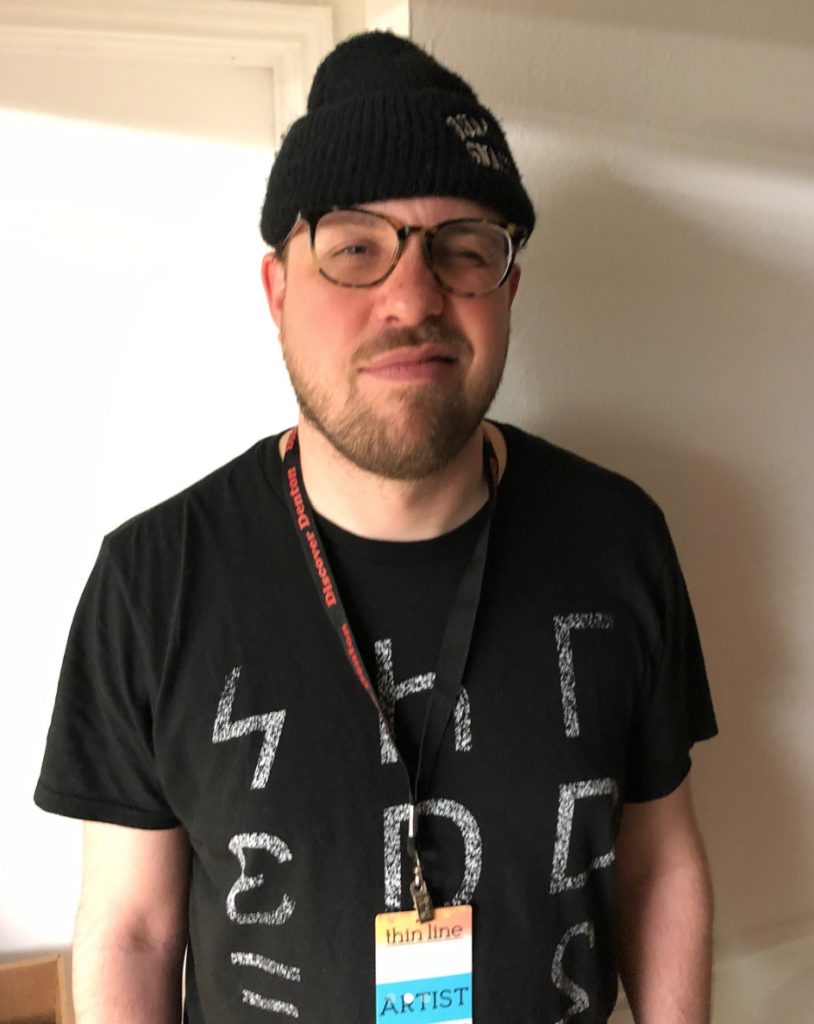 The venue we played at in San Antonio is actually called Paper Tiger, so you can imagine what a truly meta experience this was for Big Papes. Here he is basking in the glory at soundcheck while being filmed by an unrelenting hoard of paparazzi.
I wanna give an enormous shout to Texas' own Chris Conde who opened up for us in both San Antonio and Austin. It was awesome to hang out and his sets were pure fire.
And just in case it wasn't already understood: We don't land at the airport, we call it the clearport.
Such a great time. Love my dudes. Can't wait to do it all over again on May 19th in Minneapolis for the big Bauhaus Brew Labs Art-A-Whirl party. We'll be paying alongside our best bud Har Mar Superstar, plus the show is 100% FREE.99. Not to be missed! Check out the full details below, and stay on the lookout for a big Shredders show update in the next couple days.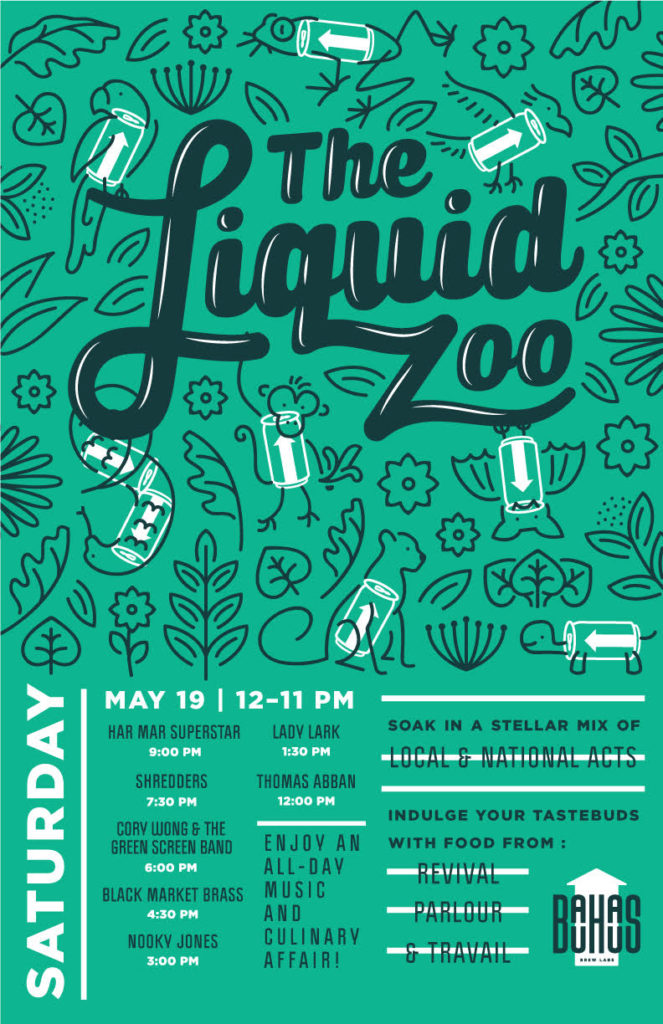 Speaking of really fun tours (SEGUE!), Dessa, Aby Wolf, and Matthew Santos have just returned from their two weeks of shows overseas. Here they are repping hard for the European public transportation system.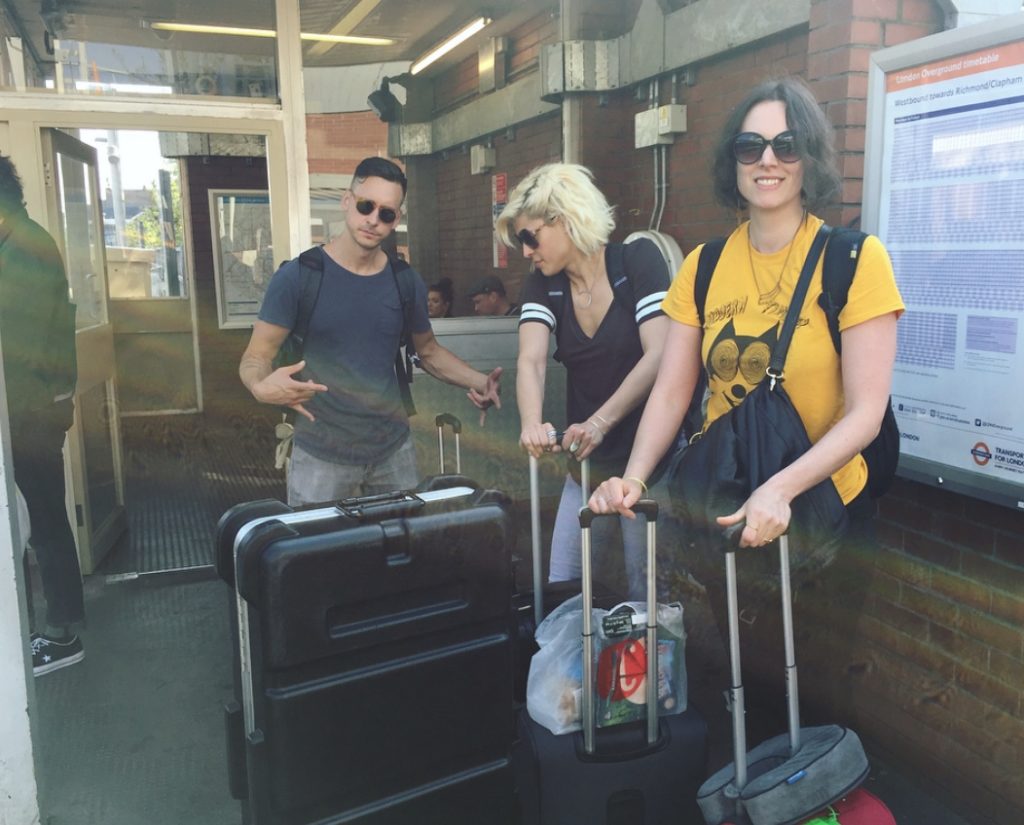 Dessa and Matt enjoying some large cups of macha.
Dessa in a tiny Spiderman helicopter.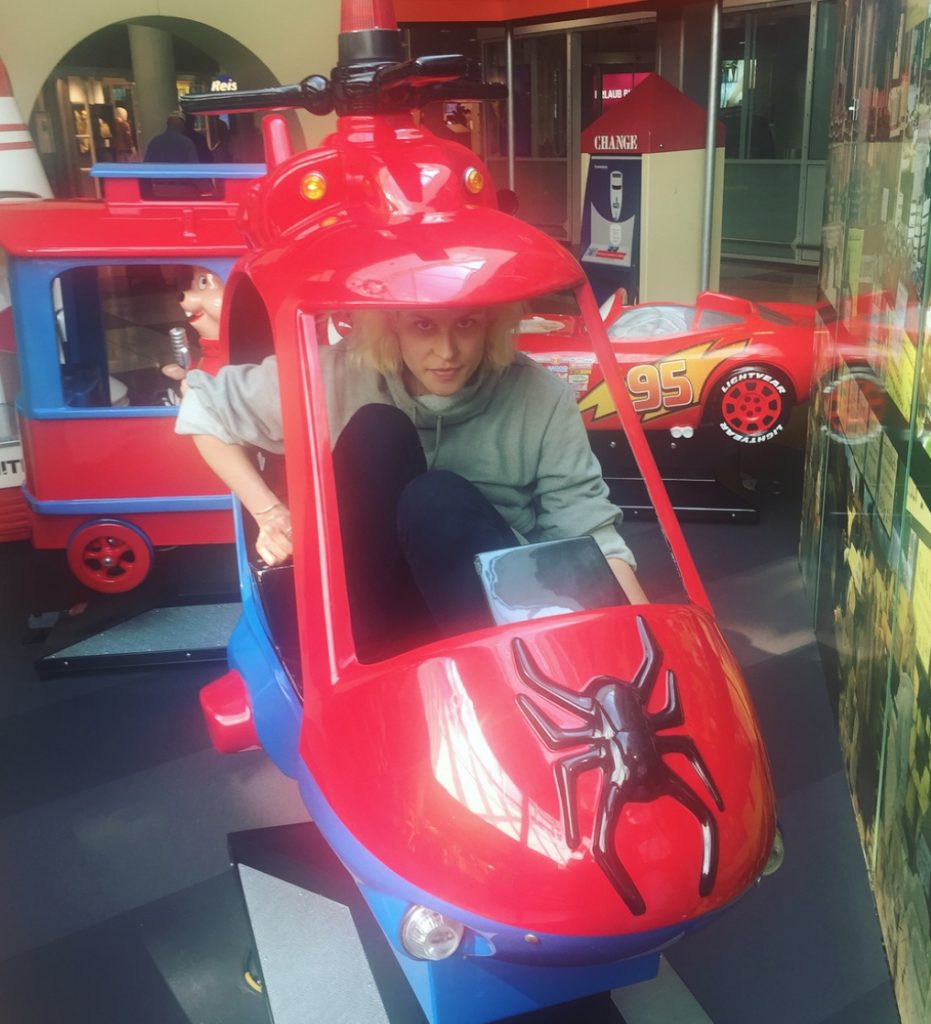 Dessa on a sad inflatable love seat.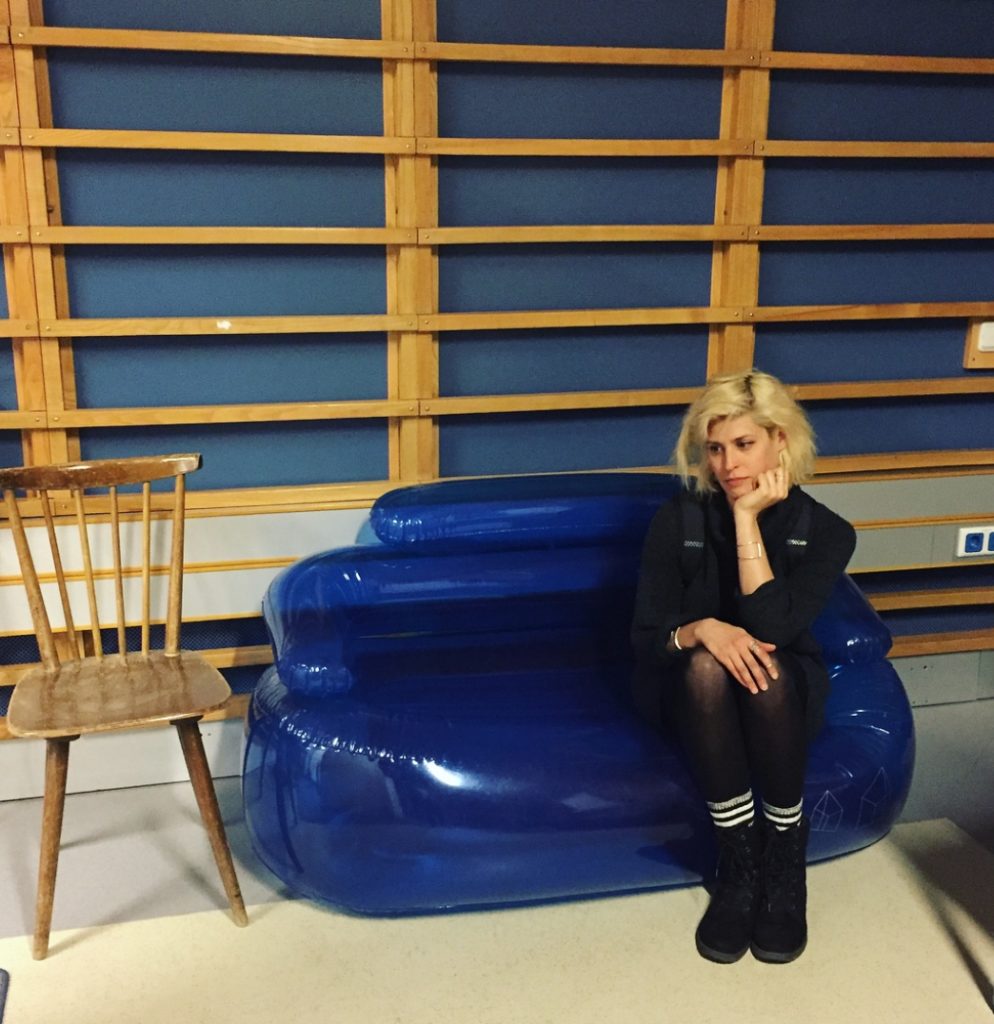 Aby in glorious nature.
And the whole squad after a lot of travel and killer shows. Big time shouts to everyone that came out all over Europe and the UK to represent.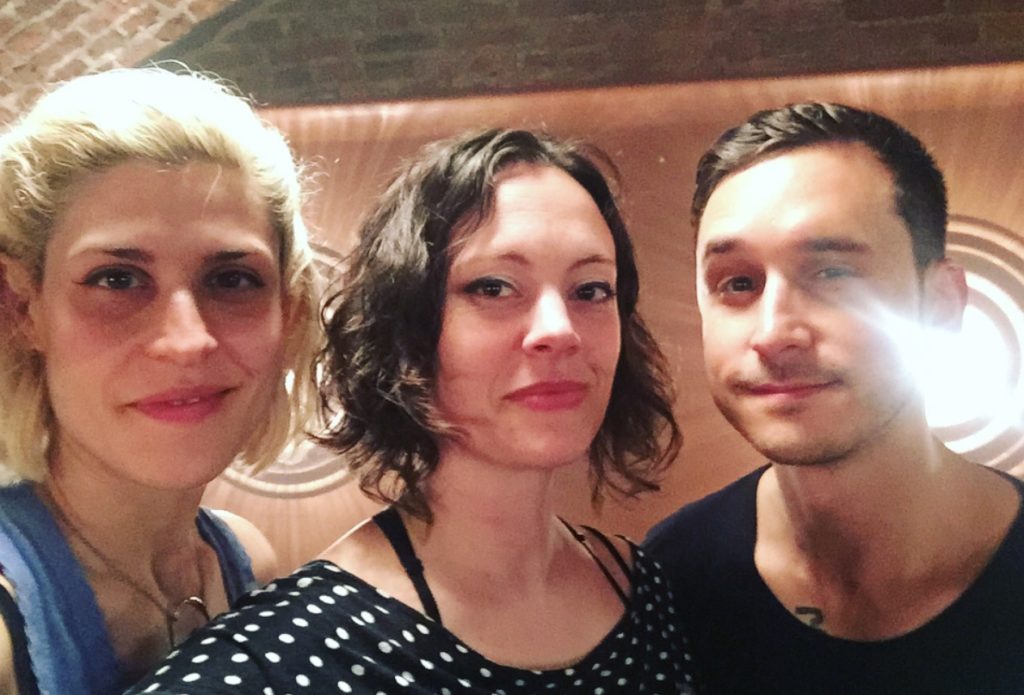 Dessa's back home and catching her breath for a hot second before heading out West with the full band for another two week run of the Chime World Tour. Things kick off in Seattle this Friday the 27th and continue on through Portland, Salt Lake City, Denver, Las Vegas, and California next week.  A lot of these upcoming dates are nearly sold out, so check them out below and swoop those tickets up while you still can right HERE.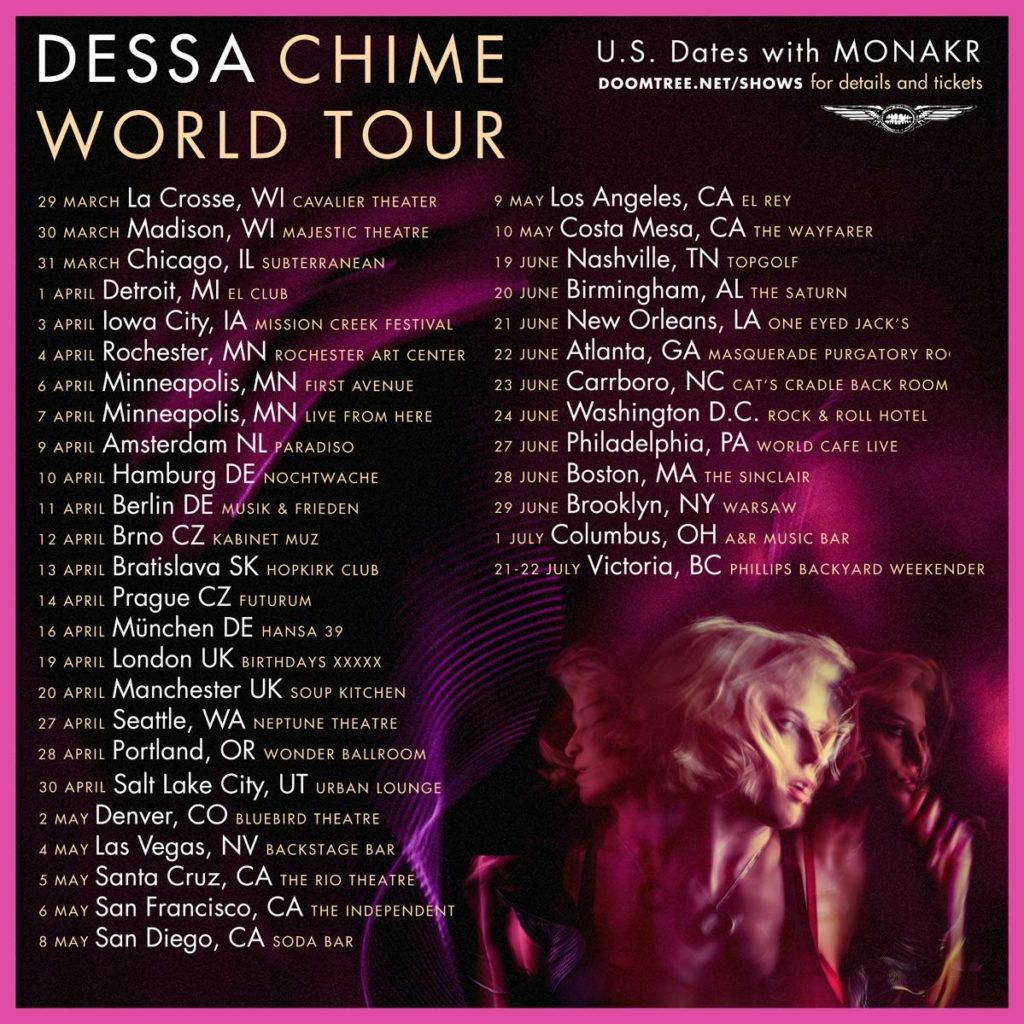 In other show news, tonight (4/24) I'll be one of the special guests at the second-ever Pass The Aux event at Icehouse in Minneapolis. This is a night where musicians from all over the Twin Cities community are invited to stop by, grab the aux cord, and play a song on the house system. In the middle there will be interviews and new songs played by both myself and Dem Atlas. I'm going to be premiering tracks from my new solo album, my upcoming collabo album with rapper Longshot, as well as my new Night Stone project. Only $5. Really looking forward to this one. Hope to see some of you down there. Details HERE.
Bing bing. That does it for the Doomtree-related news this week, so let me leave you with a handful of Bonus Jams before calling it. I've been absolutely loving this new Aphelion EP from electronic producer Ross From Friends. His EP streak continues and these are some of his best jams yet. Highly recommended.
Ross From Friends – "John Cage"
I haven't had a chance to fully absorb the new Ariana Grande single, but so far pretty much everything she's touched has turned gold, so I'm assuming this one isn't any different. Hoping this means there's a new album on the horizon at some point in the near future.
Ariana Grande – "No Tears Left To Cry"
I could not be more excited for this new Leon Bridges album to drop. The first two singles he released were absolutely stunning, and this new "Beyond" song is nothing short of that as well. So amped.
Leon Bridges – "Beyond"
Our good friend ShowYouSuck just dropped a new birthday heater with Big Dipper last week and it rules. Check out "Mentally Healthy" below and make sure to see Show with his group Air Credits this Friday at Icehouse.
ShowYouSuck – "Mentally Healthy" (ft. Big Dipper)
I have to admit, I was sleeping on this "Running Everything" track from Hard_R. Heard this one over the weekend and it's by far my favorite song from him yet. Check out the video below and stay on the lookout for more music from the young gunner.
Hard_R – "Running Everything"
And lastly, I'll leave you with a new track from Minneapolis legend Johnny Rey (aka Paper Tiger's dad). Check out "Crossing The River" below featuring High On Stress.
Johnny Rey – "Crossing The River" (ft. High On Stress)
BOOM! That does it for this post. I hope you all have a wonderful week rooting the Timberwolves on to a Game 7 come from behind victory. Stay tuned for those new Shredders show announcements and I'll definitely see you back here next Tuesday for another round of TWL.
— Beak
Twitter: @_LAZERBEAK_
Instagram: @lazerbeak
SUPPORT THIS BLOG LYFE. TUESDAYS WITH LAZERBEAK SHIRTS AND POSTERS AVAILABLE NOW!!!