BOOOOM! Shouts to Fake Shore Drive for premiering the brand new music video for "Eye In The Sky" from Sims x Air Credits x ICETEP. The video was directed and edited by Isaac Gale and the song will appear on the supergroup's debut collaborative album Artería Verité, due out on Doomtree Records on August 3rd. Check out the video below and spread the word!
SIMS x AIR CREDITS x ICETEP – "Eye In The Sky" (directed by Isaac Gale)
Sims and Air Credits have just announced tour dates all across the US this fall. Check out the dates below and grab your tickets HERE when they go on sale this Friday.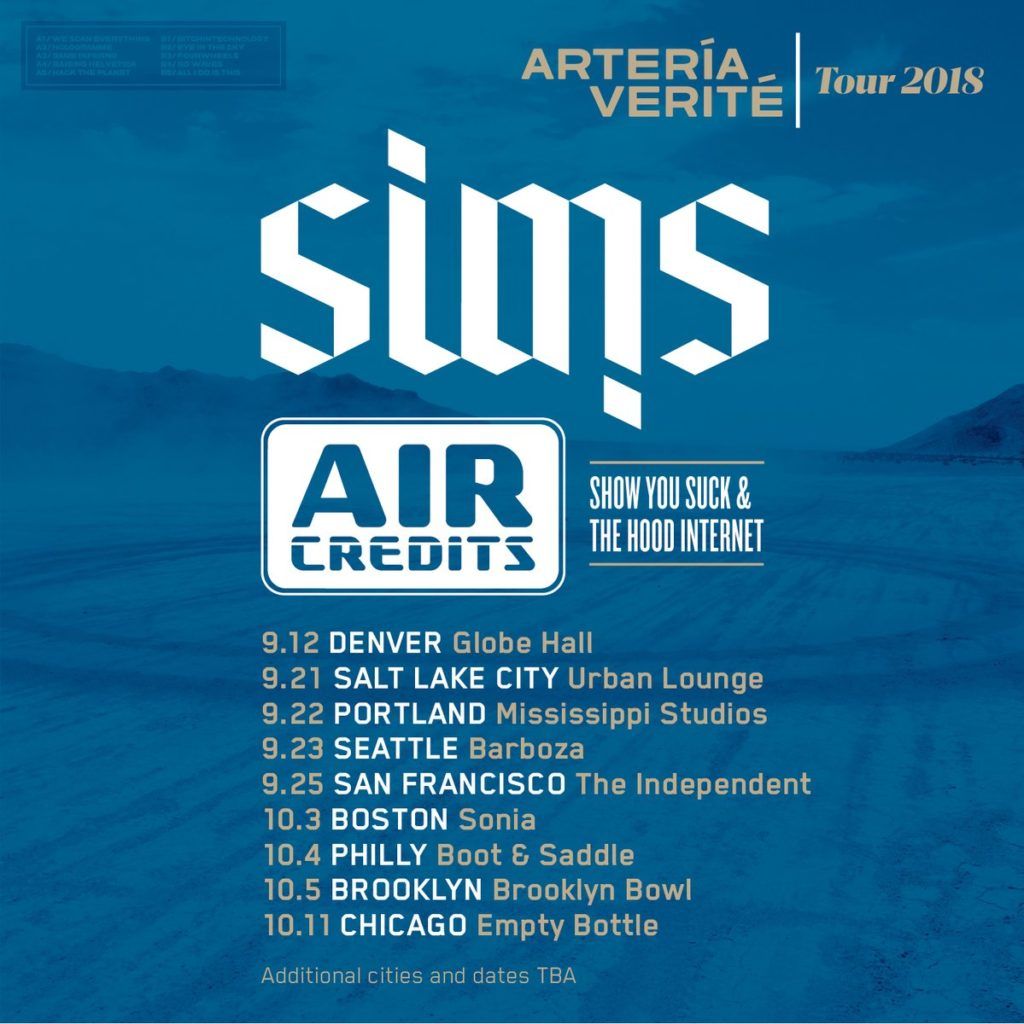 And don't forget to pre-order the album right HERE in order to get tons of exclusive and bonus goodies.