Hey hey! Welcome back to a big-time edition of Tuesdays With Lazerbeak. I've got an insane amount of exciting news for you this week, so let's dive right in. Last Friday we announced the triumphant return of Four Fists, the dynamic side project duo of P.O.S and Astronautalis. It's been five years since these dudes joined forces to release a two-song 7″, and now they're back with another double dose of HEAT. Check out "Nobody's Biz" and "G.D.F.R" below in both Soundcloud and 360 VR video formats. Bump that!
Out of control good. You can listen, stream, buy, and share both tracks at all of these fine digital outlets right HERE.

Feels great to have these guys back in action and I can 100% confirm the fact that Stef and Andy have been hard at work in the studio this summer banging out much more than just these couple of tracks. Make sure to stay tuned for tons more exciting Four Fists news and thanks for spreading the word.
Speaking of new heat rocks (SEGUE!), last week saw the release of a new smash hit from the powerhouse of Sims x Air Credits x ICETEP. Sims, ShowYouSuck, Steve Reidell of Hood Internet, and ICETEP are back with the vocoder-heavy "Eye In The Sky" and a brand new music video from director extraordinaire Isaac Gale. Check out the crazy vizualz below and please help us get the word out to everyone across the internets. Remember, Artería Verité drops in less than two weeks!
SIMS x AIR CREDITS x ICETEP – "EYE IN THE SKY" (directed by Isaac Gale)
On top of that, Sims and Air Credits have just announced the Artería Verité Tour, which will see the guys touching down in all sorts of major US cities throughout September and October. Check out the initial dates and ticket links right HERE and stay tuned for more shows. Tickets are on sale now!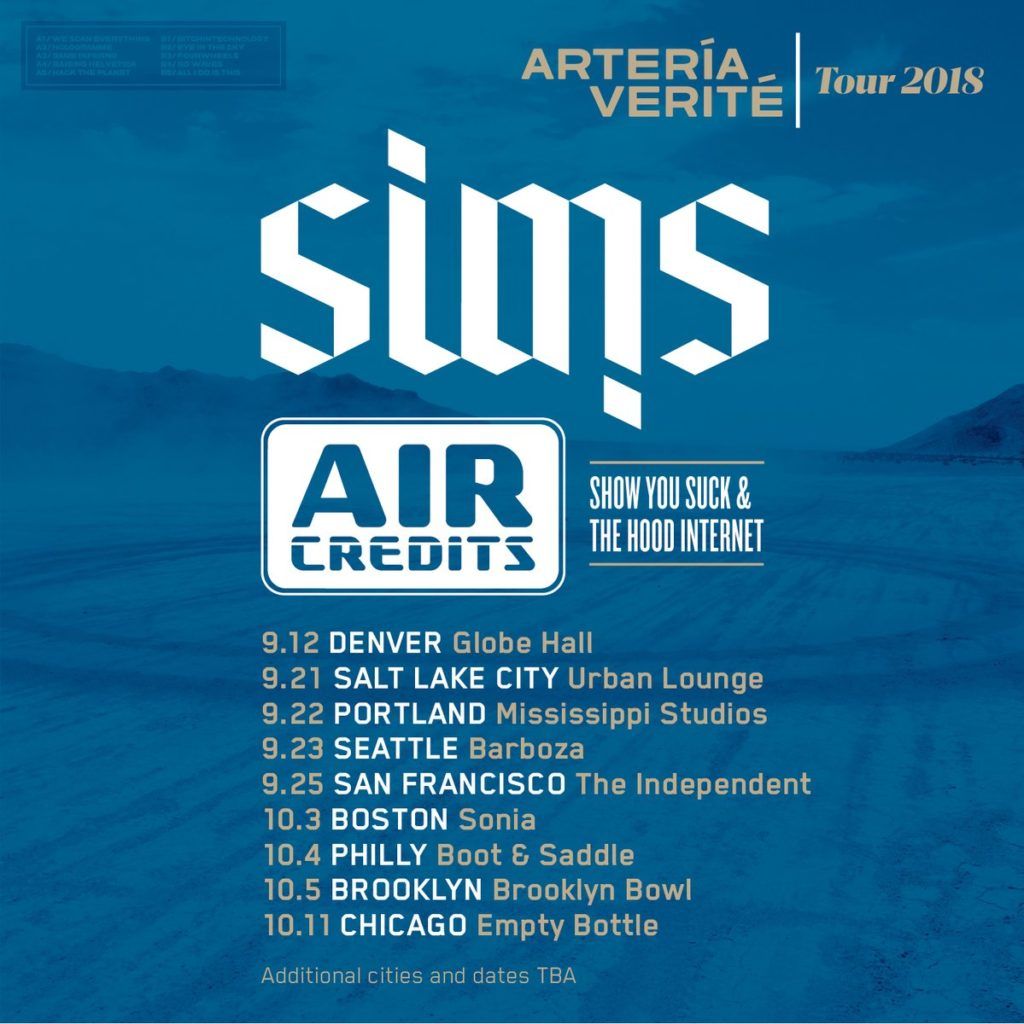 Like I mentioned above, we're less than two weeks away from the release of Artería Verité and that means there's still time to get your hands on this crazy pre-order. Here's a new unboxing video that breaks down all of the sweet bonus items that you get with your Deluxe Pre-Order. Shouts to Zeke for putting this together. Check it out!
So cool. Aside from the exclusive zine, patch, pin, and t-shirt, all pre-orders placed by Friday night (7/27) will also receive early shipping next week. As you've heard me say a million times before, the pre-order is the best way possible for us to keep cashflow going and not only fund this current album, but also pay for upfront costs of the several other Doomtree Records releases that we have in store for you still later this year. Check out all the details below and grab your copy right HERE. Thank you!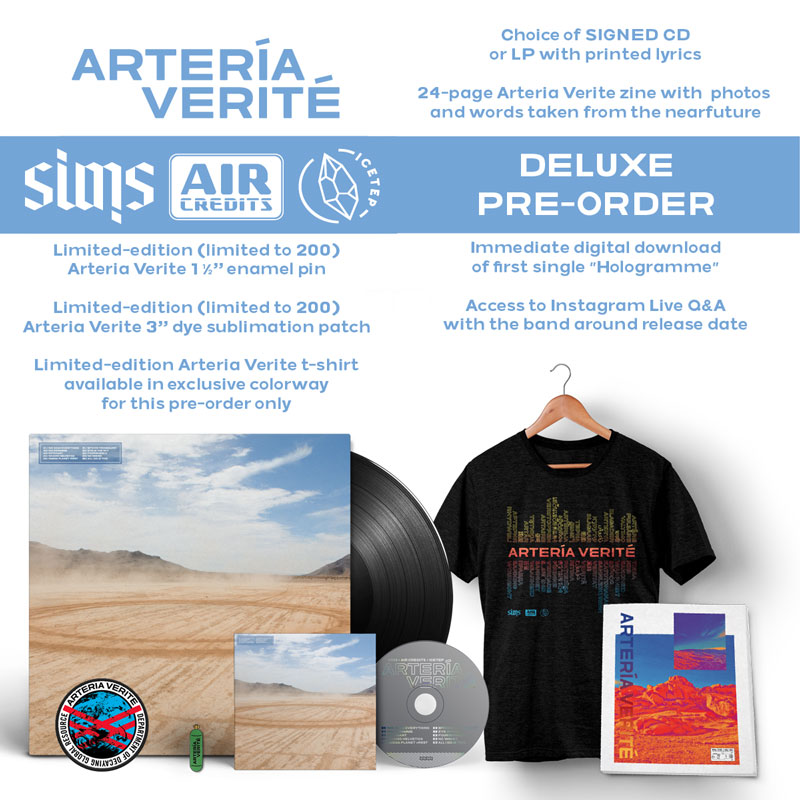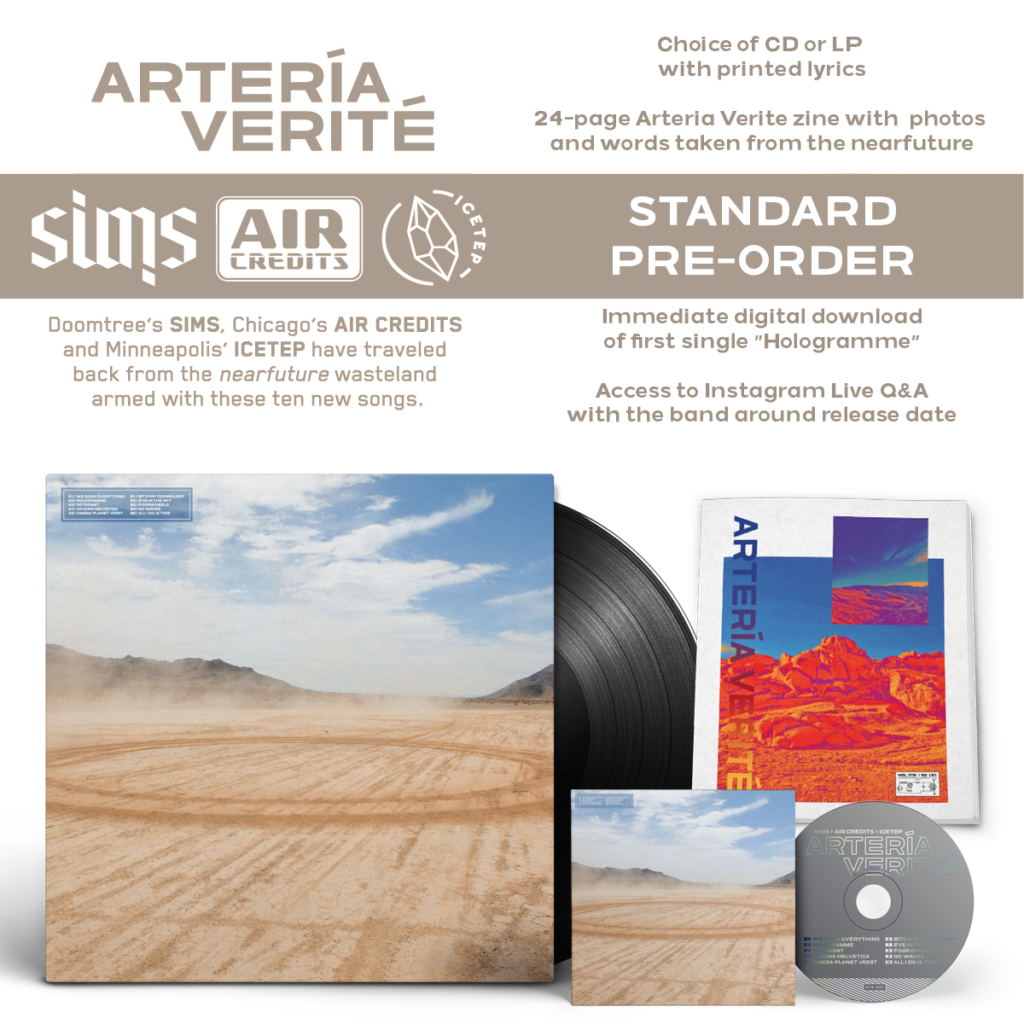 Dessa is back in NYC after a quick festival weekend up in Canada. She recently sat in at NPR's World Cafe while in Philadelphia on tour. Check out a live in-studio performance of "Fire Drills" below and catch the entire set of songs from the performance right HERE.
And in case you missed it a few weeks ago, here's the official music video for "Fire Drills," shot in Berlin and directed by the phenomenal Irene Kotnik.
Dessa – "Fire Drills" (directed by Irene Kotnik)
Here's a quick bonus pic of Dessa, Kara, Matt, Saam, and Jonathan posted up in Victoria, BC last weekend holding it down at the beautiful Phillips Backyard Weekender.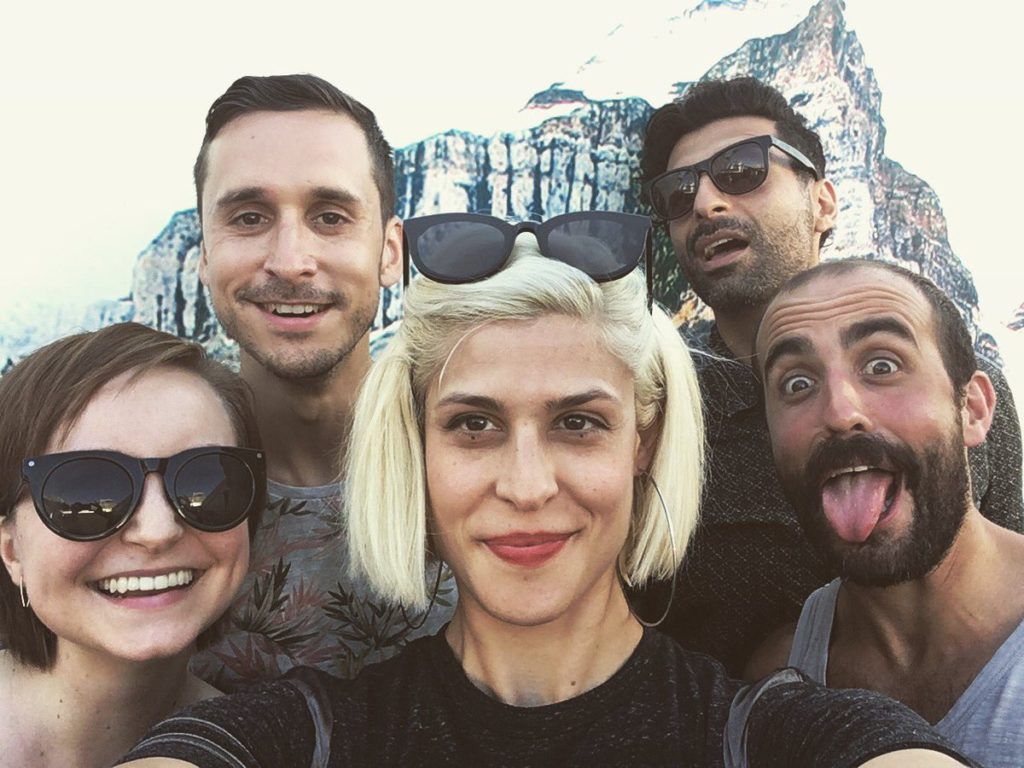 Surly Brewing's Summer of Sound series marches on, and tonight (Tuesday, 7/24) the special guest DJ is none other than HALEY (fka Haley Bonar). I've had a total blast curating this weekly event all summer and I'm super pumped to have Haley on board tonight. Get down to Surly, eat some great food, crush some awesome brews, and listen to all of the sweet jams. 7-10pm, all ages, and completely FREE.99.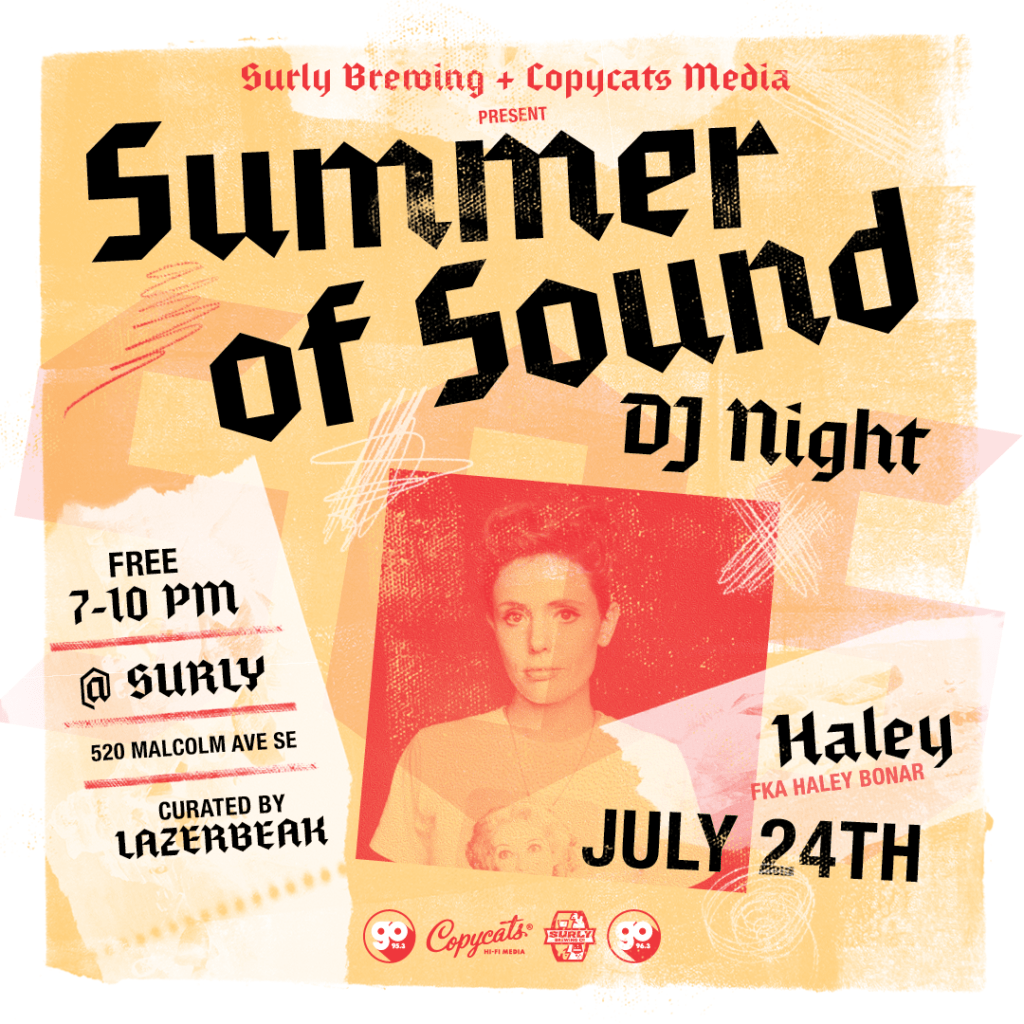 Alright, that does it for Doomtree-related news this week. Let's get right to the Bonus Jams. DRAM is back with an excellent new three-song EP and the lead track is a total monster. This guy has one of the most versatile voices in music today, and he keeps getting better. Check out "Best Hugs" below.
DRAM – "Best Hugs"
Buddy dropped his long anticipated debut full-length last week. I still have to find the time to sit with the whole project, but this "Trouble on Central" track and video are both really great.
Buddy – "Trouble on Central"
Just got put onto S4U and I'm loving the 90's throwback R&B vibes of this "Heart" song. Excited to get into the new album.
S4U – "Heart"
Jamaican deejay Popcaan is one of my faves and I'm super into his new Forever album. This "Mi Love Yuh" single is perfect for the middle of summer.
Popcaan – "Mi Love Yuh"
Now for the one song that my entire family can agree on. Thank you Luis Fonsi and Stefflon Don for making "Calypso." It is literally the only song in the world that all three of my children can peacefully listen to without getting into a fight. Priceless.
Luis Fonsi & Stefflon Don – "Calypso"
I'm sooooooooo pumped for the new Ross From Friends album that drops at the end of the week. I'm a huge fan of his previous lofi house singles and EPs, and this new project on Brainfeeder looks like it's gonna be a doozy based on the leaker tracks. Check out "Pale Blue Dot" below.
Ross From Friends – "Pale Blue Dot"
Been bumping this "Han Jan" joint from Peggy Gou a bunch these past couple weeks. I gotta go back and revisit her most recent album. This track rules.
Peggy Gou – "Han Jan"
Waxahatchee released one of my favorite albums of 2017, and now Katie Crutchfield is back with an EP of reworked songs from around that recording period. This "Chapel of Pines" song is way more stripped back and sparse than her previous work and I'm all about it. Check out the new video below.
Waxahatchee – "Chapel of Pines"
Rock legends The Hold Steady have dropped yet another new double single as they celebrate the 10-year anniversary of Stay Positive this summer with a bunch of big shows. Check out "The Stove and the Toaster" below.
The Hold Steady – "The Stove and the Toaster"
And lastly, shouts to my friend Kahiem Rivera who just this morning released the second installment in his Be Quiet EP series. Kahiem's been crushing it this past year and keeps getting better. He was one of the highlights on this past Shredders tour, opening up for us in Brooklyn at the Knitting Factory and totally killing it. Highly recommended.
Kahiem Rivera – Be Quiet, Pt. 2
As always, you can check out the Tuesdays With Lazerbeak Bonus Jams playlist on Spotify. Subscribe right HERE to be updated every week with all my current favorite tracks. Pro Tip: Put that thing on shuffle and ride out to it. I've included every Bonus Jam for the entire year 0f 2018. Over 12 hours of HEAT.
I'm gonna hit you with my monthly Baby Bonus Pics segment before calling it a day. The Mader family Party of Five has been having the craziest summer yet. The boys turned four and Penny turned six a few months back and everyone is old enough to fully get into Midwest camping and cabin mania this summer. We've hit the road almost every weekend and there's no end in sight. Here's some highlights. Penny caught her first fish this past weekend, which means she's now caught more fish in her short 6 years than her old man has in his long-legged 36.
Laid Back Lou balled out super hard at Aldi's the other day, picking up this awesome pair of light up Sky Paw Patrol shoes for only $9. He grabbed the sparkly pink top hat for me at the dollar store too as a nice finishing touch. What a guy.
I buried Cammy up to his head at the beach last week and it was the most peaceful 20 minutes I've had all year. Highly recommended.
Penny has turned into quite the diva over the years and now she's got her heart set on her friend's pink Barbie Cadillac Escalade. There's a lifetime of chores in her near future if she wants to pull this off.
Now for a couple of pics from last month's annual family camping trip. Happy to report that nobody has died, two years and counting.
And here's the kids up at yet another cabin a few weeks back. Big shouts to the Allen's and the Schrantz's for opening up their doors and lakes and boats to these little monsters.
And finally, Penny has turned into quite the entrepreneur this summer. She successfully pulled off her first lemonade stand and raised SIXTY ONE DOLLARS. I'm definitely in the wrong business.
The whole thing popped off because she really wanted a flamingo backpack that she saw at the Children's Museum last month. Happy to report that hard work and determination paid off, and it is now my utmost pleasure to introduce Gilda the Flamingo into the Mader household.
BOOM! That's it for this post. I hope you all have a totally awesome week. Make sure to bang those new Four Fists songs and get your Sims x Air Credits x ICETEP pre-orders in. I'll see you back here next Tuesday for another round of TWL!
— Beak
Twitter: @_LAZERBEAK_
Instagram: @lazerbeak

SUPPORT THIS BLOG LYFE. TUESDAYS WITH LAZERBEAK SHIRTS AND POSTERS AVAILABLE NOW!!!