Welcome back to another ridiculously action-packed edition of Tuesdays With Lazerbeak. It brings me great joy today to announce a brand new project from our very own Paper Tiger. CLOQUET!!!! Cloquet is the dynamic duo of producer Paper Tiger and vocalist J. Gundersen. That's them below just to prove it.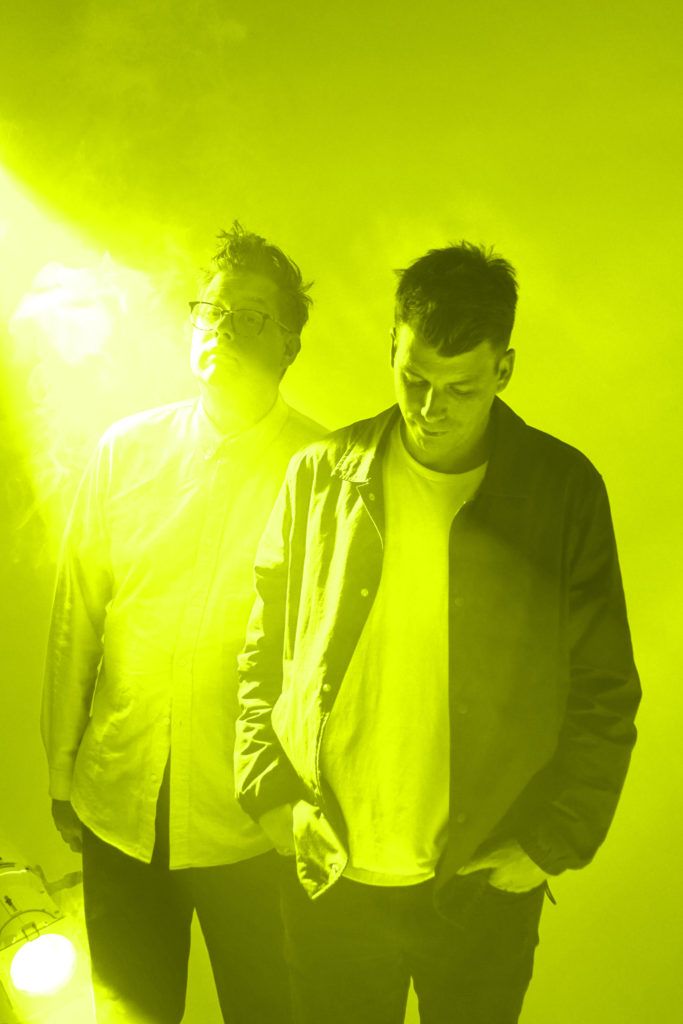 You may remember J. Gundersen as the music video director for a ton of awesome Doomtree-related visuals over the years (Doomtree "Generator," Shredders "Entertainment," Sims "Brutal Dance," and P.O.S "Sleepdrone" just to name a few). Papes and James have been working together on design projects out in NYC for several years and bonded over a shared love of 90s indie rock and dance music. Enough bio stuff though, let's get to the music! Here's they're first recorded work. It's called "Hollows" and it RULES. Grab it on any one of your favorite digital platforms HERE.
CLOQUET – "Hollows"
Sooooooo gooooooood. On top of all this, the dudes will be performing live for the first time ever at Doomtree Forest in Minneapolis on September 7th. Gonna be such a crazy night. So bump "Hollows" super loud, share it with a friend, and stay on the lookout for lots more music from these two. They're just getting started.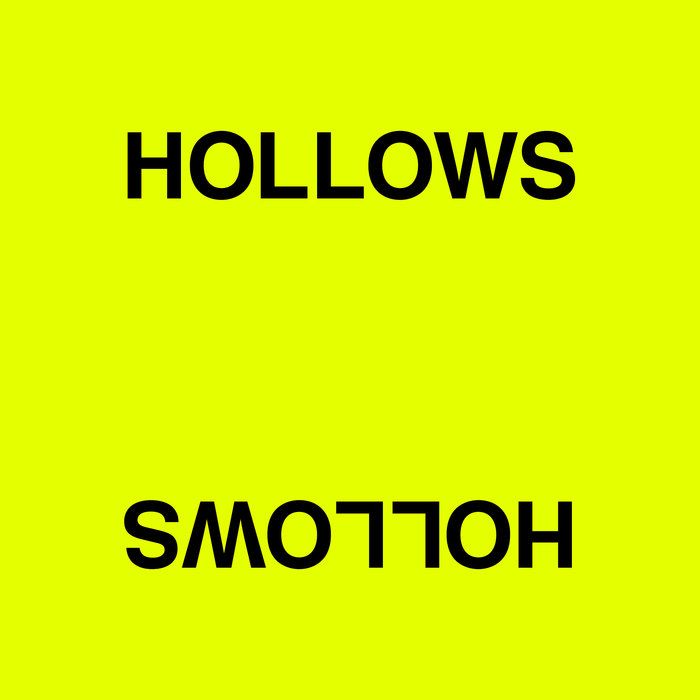 Dessa is back from her epic South African trip with the Minnesota Orchestra and we are now only THREE WEEKS away from the release of her debut hardcover memoir My Own Devices. There's still some time to get your Deluxe Pre-Order in for the book at the Doomtree Webstore and receive all sorts of crazy limited extras. Here's a first glimpse at the t-shirt, lenticular bookmark, and multi-tool that come with that, along with an autographed copy of the book.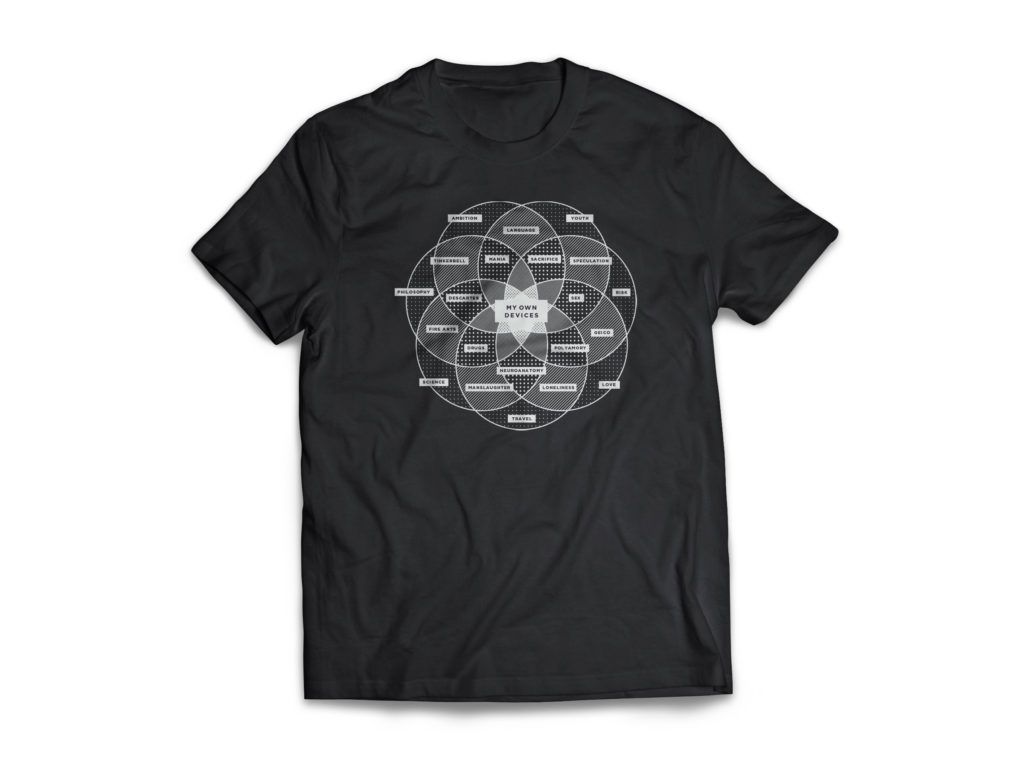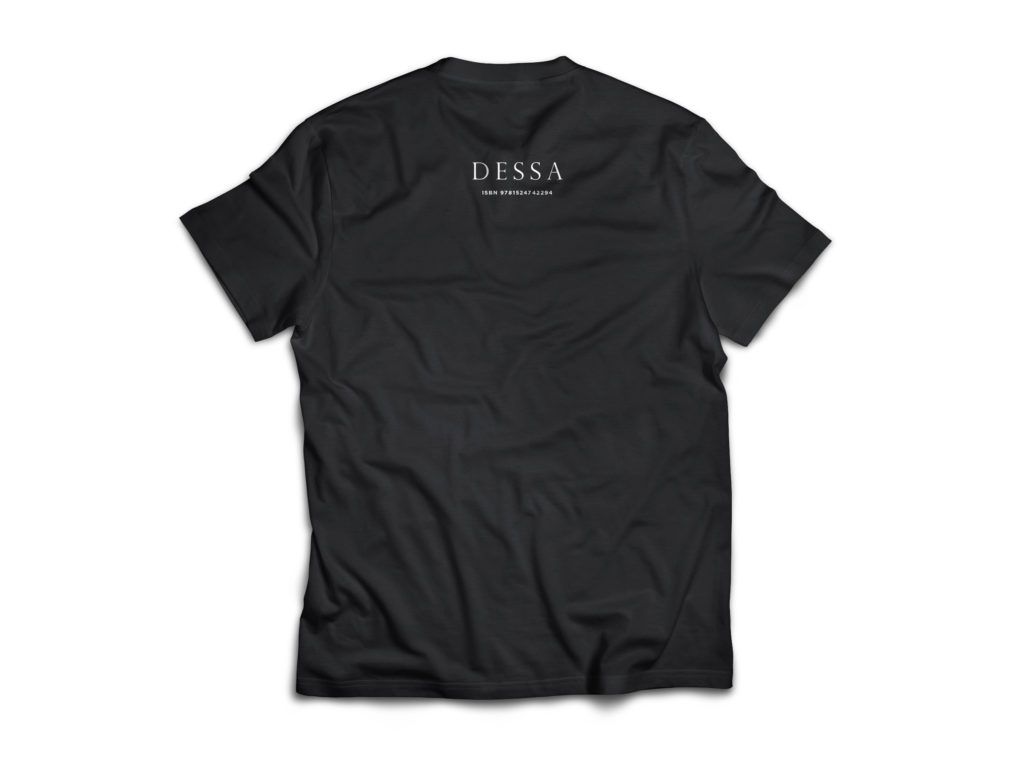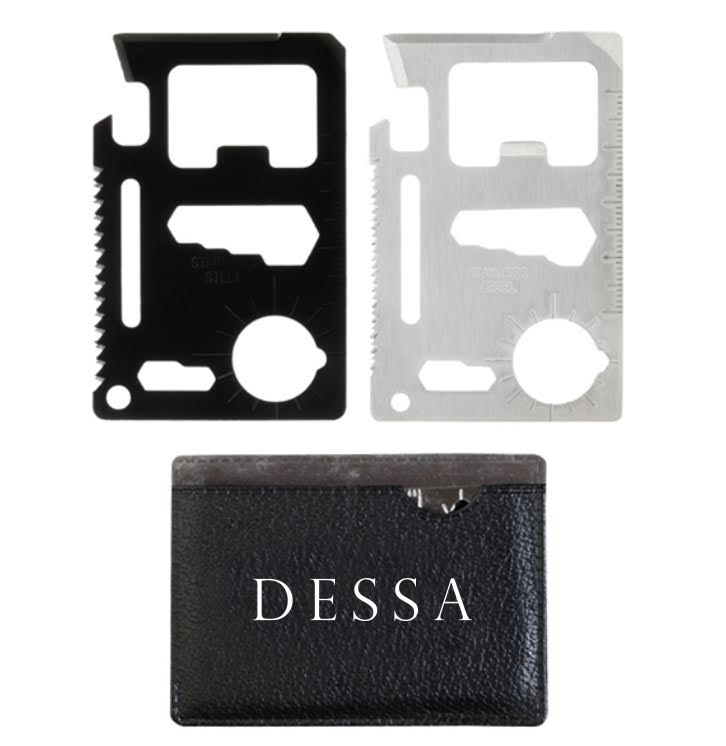 You can grab your Deluxe Pre-Order right HERE (we've also got a sweet standard version as well). Thanks to everyone who's supported the project so far. Can't wait til this thing is out in the world for all to enjoy.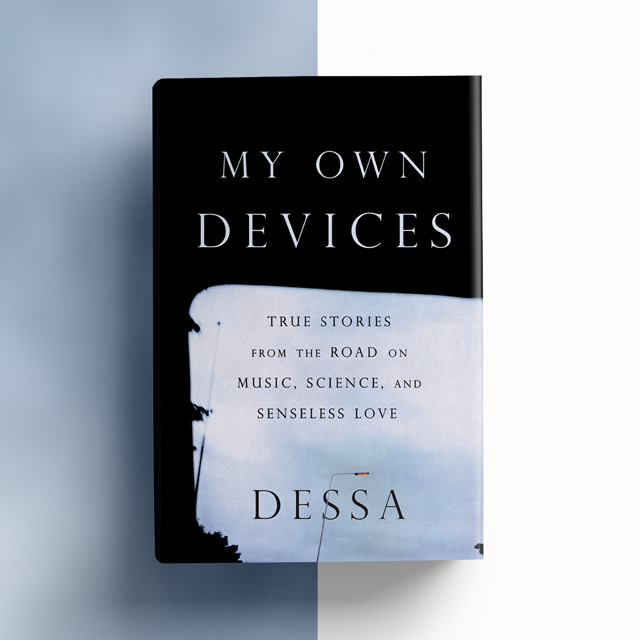 And speaking of the book (SEGUE!), Dessa will be hitting the road hard next month on her first-ever BOOK TOUR. She'll be making stops in New York, Boston, St. Paul, Chicago, Corte Madera, and Seattle. Check out all the dates below and grab your tickets HERE.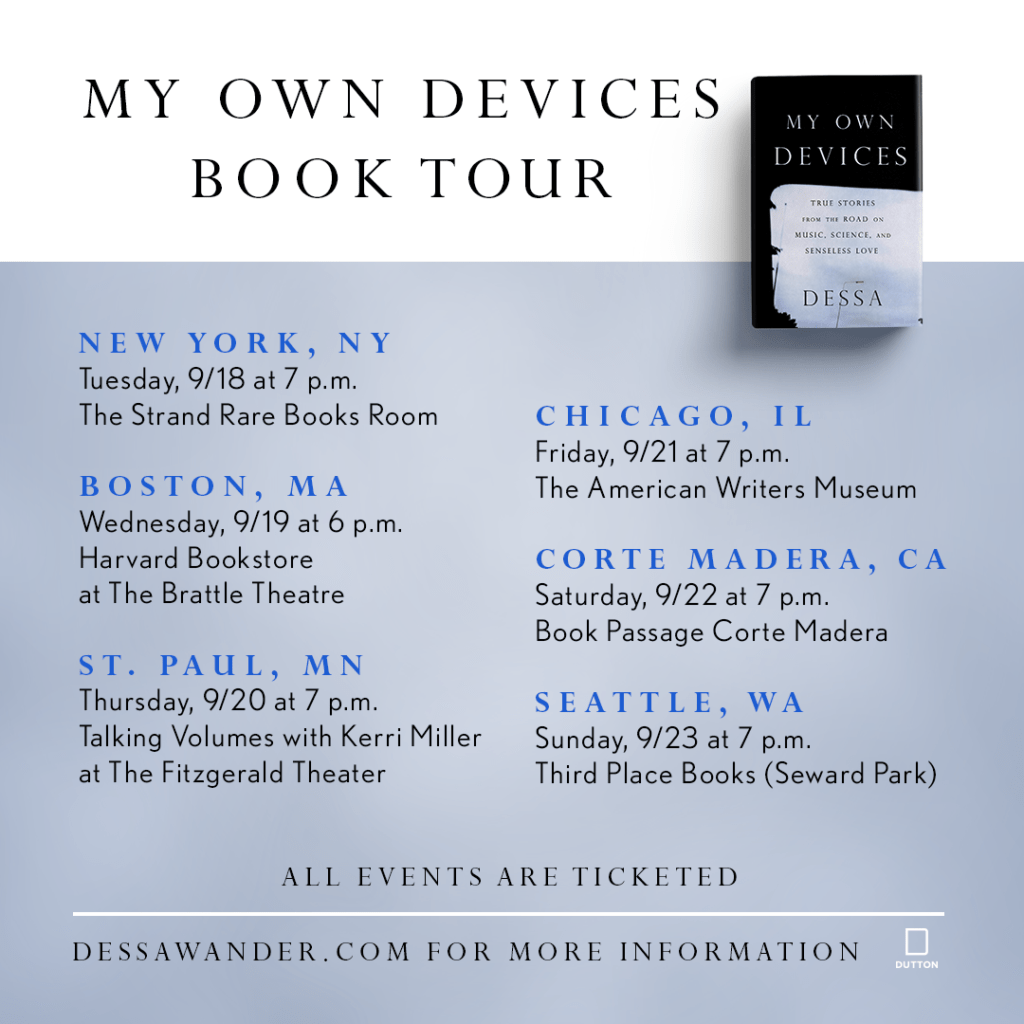 In Sims news, he recently popped up with a guest spot on the new album from producer GuruDoug, who you might remember from winning the big Shredders Remix Contest earlier this year. Check out "Floatin'" below, featuring new heat from Sims, Astronautalis, and Travla.
GuruDoug – "Floatin'" featuring Sims, Astronautalis, and Travla
And make sure to catch Sims on tour with Air Credits next month. The guys will be bringing their excellent collaborative Artería Verité album on the road for the first time, as well as doing all sorts of classics and solo songs throughout. Should be a total blast. Check out all the dates below and grab your tickets HERE.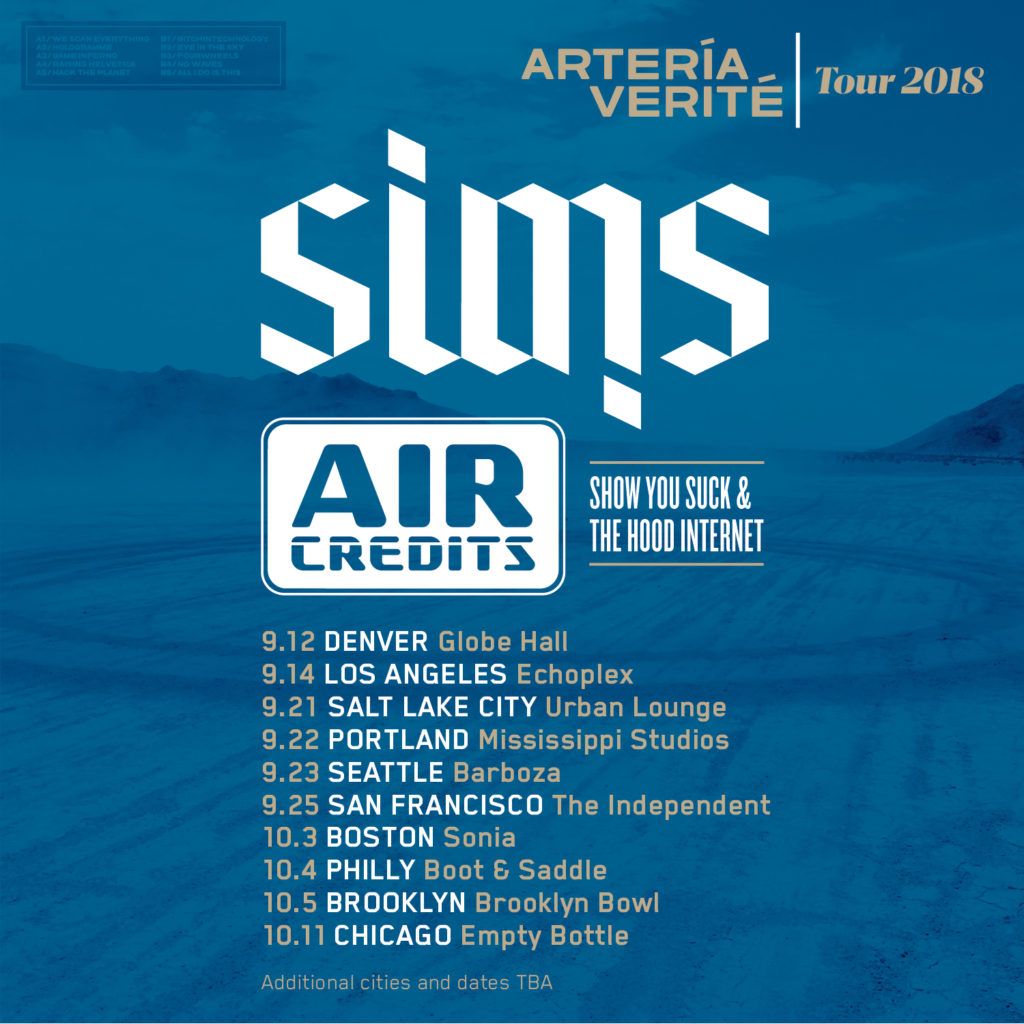 Speaking of shows (DOUBLE SEGUE!), I'm super excited to announce the live return of Mixed Blood Majority! Alexei, Joe, and myself will be getting the band back together for a very rare set at Surly Brewing's annual SurlyFest on October 13th, which in itself features the live return of legendary rockers The Hold Steady (!!!). I'm so excited for this bill. Bad Bad Hats, Static Panic, and Shannon Blowtorch will also be there in full effect. Get your tickets right HERE.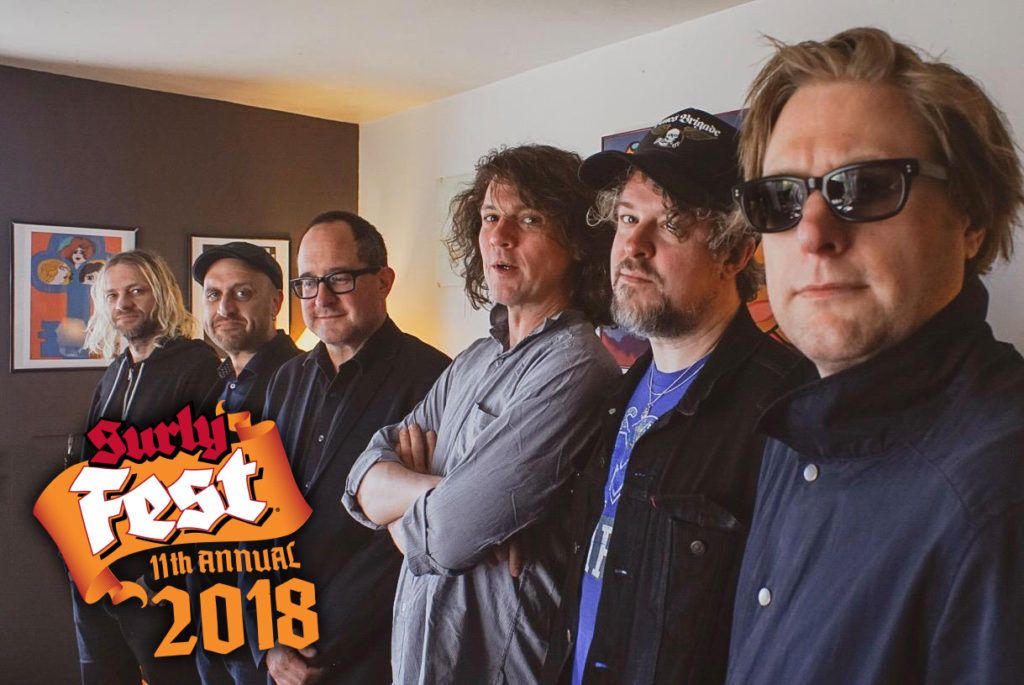 And speaking of Surly (TRIPLE SEGUE BABY!), tonight marks the final night of the Summer of Sound DJ series. I've had an absolute blast curating this event for the past three months, and we're definitely going out with a bang. P.O.S will be in the building playing all sorts of insane music from 7-10pm tonight in the Beer Hall. FREE.99 and completely all ages. Come through, crush some brews, eat some pizza, and say farewell to the summer. Enormous shouts to everyone at Surly, Copycats, and Go Media for pulling this series off.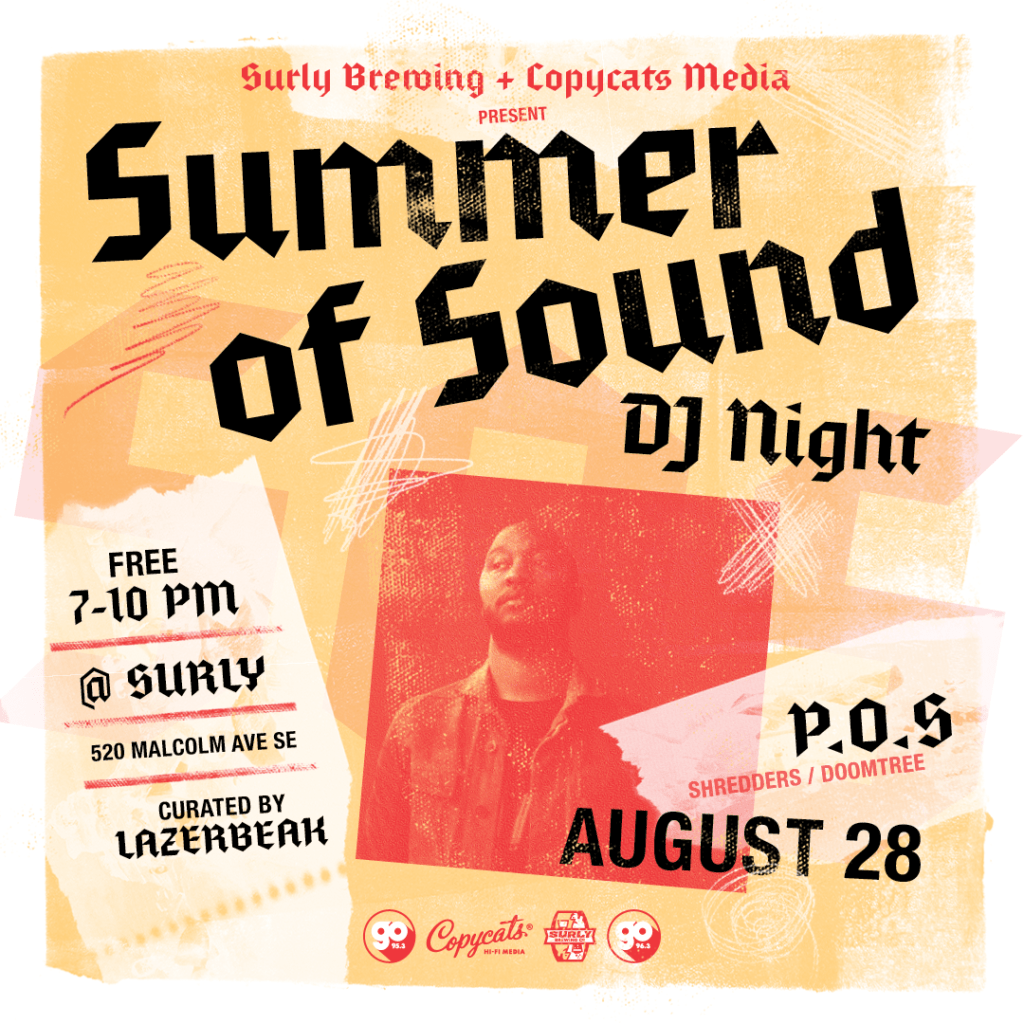 Alright, that does it for Doomtree-related news this week, which means it's time yet again for another round of Tuesdays With Lazerbeak Bonus Jams. I'm gonna kick things off with another new one from the Legend God Swamp Dogg. I cannot fully tell you in words how good Swamp's upcoming album is, but this new "Answer Me, My Love" single will hopefully do the talking for me. Absolutely beautiful.
Swamp Dogg – "Answer Me, My Love"
Disclosure popped up out of nowhere last week with a string of new heaters that they dropped on the daily. It was a blast to follow along with this and it really sounds like they're having a ton of fun chopping up samples and trying all sorts of new ideas out. Super into it. Check out my personal favorite "Love Can Be So Hard" below. Excited to see what they do next.
Disclosure – "Love Can Be So Hard"
This new "Excuse Me" song from Ro James has been on repeat in my car for the last seven days and it's showing no signs of slowing down. This is a truly phenomenal jam. Highly recommended.
Ro James – "Excuse Me"
I love Masego so much and I can't tell you how excited I got when I found out he had collaborated once again with SiR. They're "Ooh Na Na" song from SiR's last EP was one of my fav tracks of 2017. And now this "Old Age" joint can be that for 2018. Check it out below.
Masego – "Old Age" ft. SiR
Kilo Kish just dropped this wild video for new single "Elegance" and both are fantastic. I knew her mostly from the Vince Staples features, but I've definitely gotta do a deep dive on her solo material after hearing this. Pumped.
Kilo Kish – "Elegance"
There's a new indie rock super group in town and they are not messing around. The trio of Julien Baker, Phoebe Bridgers, and Lucy Dacus recently announced their boygenius handle and all the singles they've released so far have been outstanding. I know everyone is flipping out over the "Me and My Dog" song, but this "Stay Down" track is by far the standout to me. Really great. Beyond amped for the upcoming EP.
Julien Baker, Phoebe Bridgers, and Lucy Dacus – "Stay Down"
Caroline Smith just dropped her new EP under the Your Smith moniker and it's awesome. Check out the whole thing below, but definitely stick around for final track "Ooh Wee." I think that may be the best song she's ever written.
Your Smith – Bad Habit EP
Really excited to get into the is new collabo EP from Minneapolis vets I.B.E and Afrokeys. I.B.E has one of the best (and most underrated) voices in the game and Afrokeys has been cranking out slamming production for years. Check out the whole EP below and support the dudes and great independent music by grabbing it right HERE.
I.B.E & Afrokeys – All Figured Out EP
Up and coming St. Paul rapper Juice Lord is back with another smash. This "World Is Mine" song thumps super hard and the video is great too. Shouts to Benzilla for the always-on-point production. These guys make a great combo. There better be a full-length project in the works.
Juice Lord – "The World Is Mine" ft. Jube Osiris (produced by Benzilla)
And lastly, here's an absolutely ridiculous Twin Cities posse cut from producer Dimitry Killstorm. This one takes on the classic children's game of Telephone and flips it with fire bars from Pilot Johnny, Cashinova, Reefa Rei, Chance York, Sean Anonymous, Devon Reason, Metasota, St Paul Slim, Haphduzn, and Illab. Good god man.
Dimitry Killstorm – "Telephone" ft. ONE MILLION RAPPERS
BOOM! As always, you can follow my Tuesdays With Lazerbeak Bonus Jams playlist on Spotify right HERE to stay updated on all the latest tracks I've been bumping. I add to it every Tuesday morning with the newest heat.
Alright, that does if for this post. I hope you all have wonderful week enjoying the final days of August. Bang that new Cloquet track and I'll see you back here next week for another round of TWL.
— Beak
Twitter: @_LAZERBEAK_
Instagram: @lazerbeak

SUPPORT THIS BLOG LYFE. TUESDAYS WITH LAZERBEAK SHIRTS AND POSTERS AVAILABLE NOW!!!