Welcome back to an earth-shattering edition of Tuesdays With Lazerbeak! We're less than two weeks out from the debut collaborative full-length from P.O.S and Astronautalis, so this week's post is All Four Fists EVERYTHING! Let's kick things off with a brand new track. Yesterday the good folks over at Consequence of Sound world premiered the excellent Four Fists title track from 6666. Stef and Andy on the raps and the ultimate homie letmode (fka Cory Grindberg) on the beat. Check out the single and 360 VR vid below, and read the cool Origins feature that Consequence of Sound did with the dudes right HERE. They break down a ton of questions and delve into all sorts of stuff that inspired this project.
Four Fists – "6666" (prod. by letmode)
Also big-time shouts to designer extraordinaire Andy McAlpine for the amazing single cover art, as well as all the art on 6666. Such a crusher.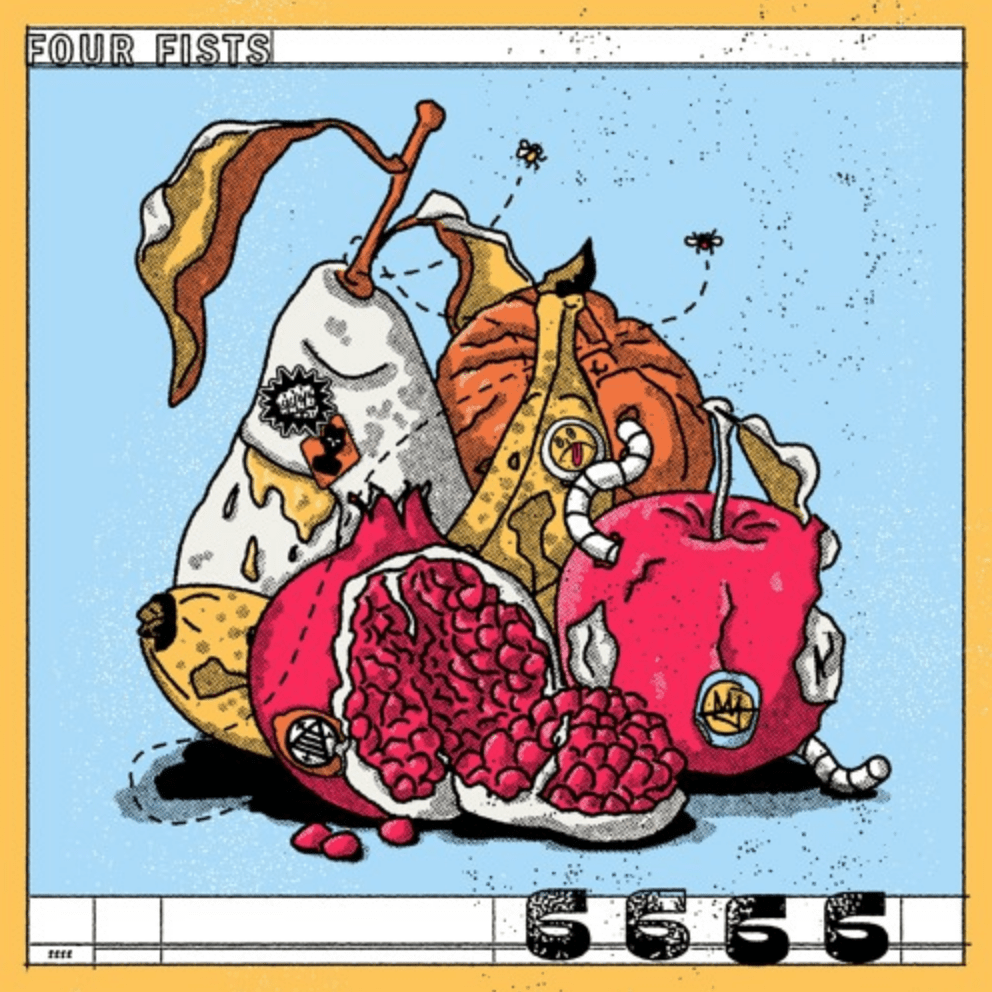 Last week the gang over at Brooklyn Vegan premiered the insanely epic music video for Four Fists' "Nobody's Biz" single. The visual was shot, directed, and edited by Mercies May and it is CRAZY. Read what Brooklyn Vegan had to say about it HERE and check out the vid below. Pass it along!
Four Fists – "Nobody's Biz" (directed by Mercies May)
We're ten days away from album release and that means all the physical goods are starting to arrive at the Doomtree Webstore for pre-order fulfillment. Check out this wild unboxing video by our man Zeke Salo breaking down what the CD and LP look like. I'm so happy with how the packaging turned out for this one. That booklet is MASSIVE.
Thank you to everyone who has already pre-ordered a copy of 6666. If you're still on the fence, now's your time to shine. Check out all the insane goodies in the Collector's Edition below. We've also got Deluxe and Standard bundles to fit any budget range. Grab yours at the Webstore right HERE.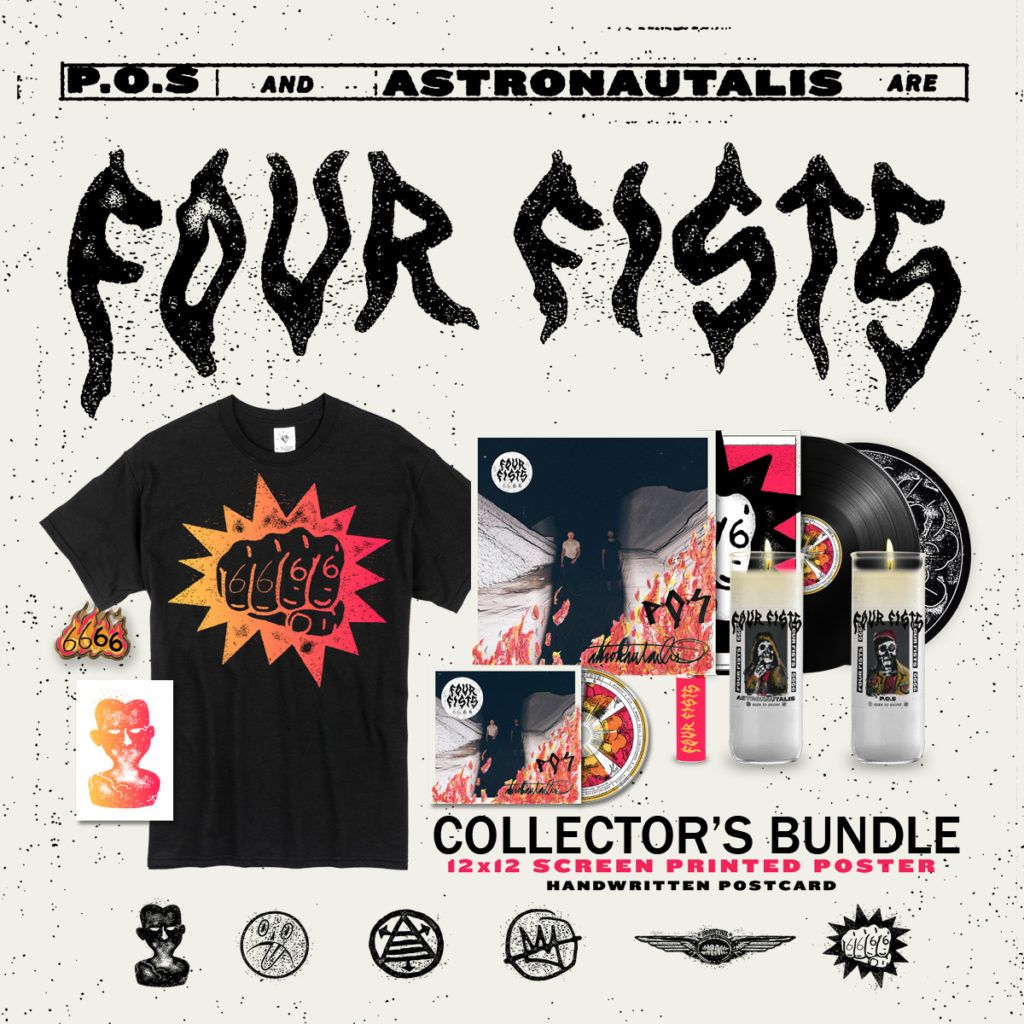 And then get ready to see Four Fists live in all their glory later this month. The dudes will be kicking off their 6666 World Tour in the states in just a few short weeks. The hometown release show in Minneapolis is beyond sold out, but you can grab tickets to any of the other dates below right HERE.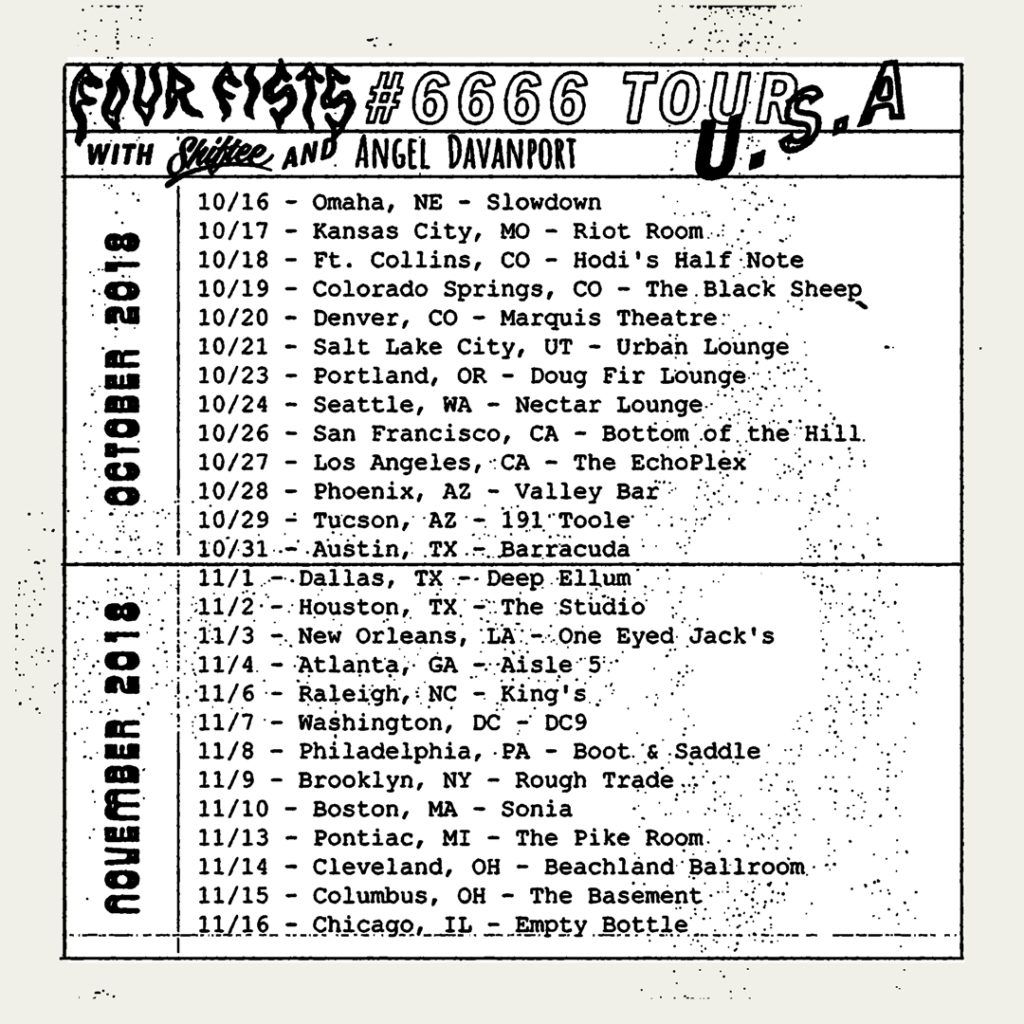 Speaking of awesome tours (SEGUE!!), Sims and Air Credits continue their collaborative Artería Verité Tour this month and will be heading out East in just a matter of days. Here's a few pics from last week on the West Coast. Sims is apparently considering a career pivot as an internationally-acclaimed EDM DJ.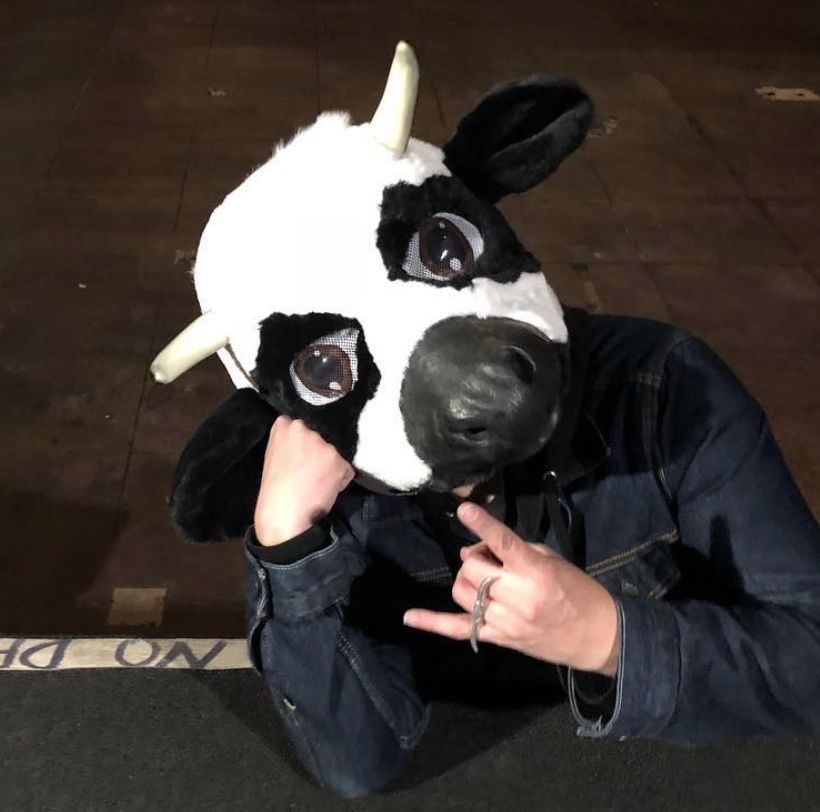 ShowYouSuck on the other hand is out here debating the vast majesty of both city and rural life.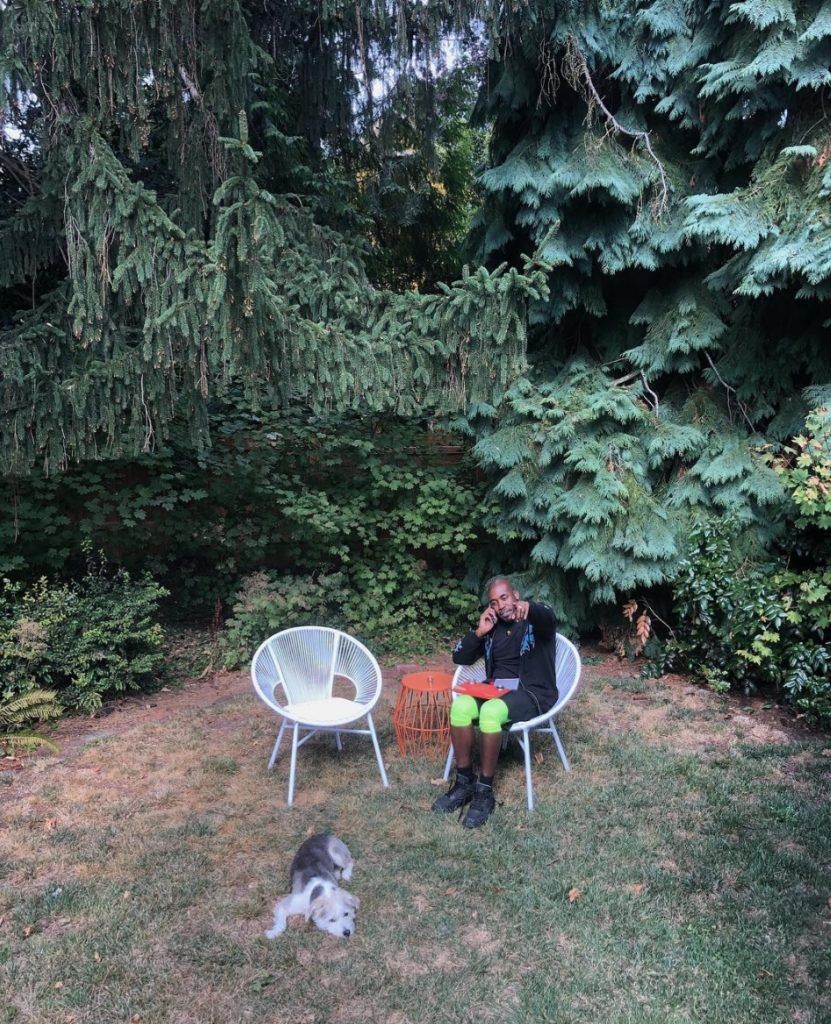 You can catch the dudes this week in Boston (10/3), Philly (10/4), and Brooklyn (10/5), before bringing it back to Chicago next weekend (10/11) for the tour finale. Check out all the remaining dates below and grab your tickets right HERE.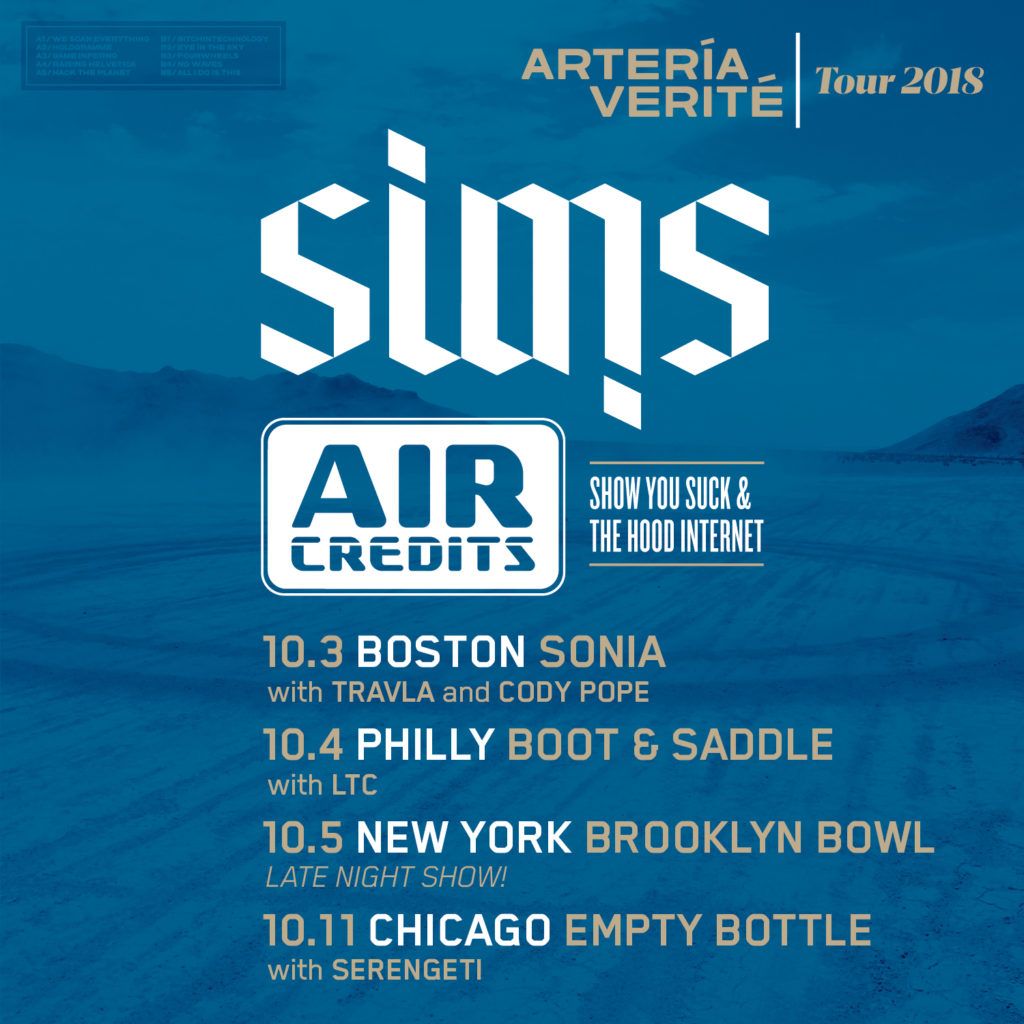 For those of you closer to the Twin Cities, Dessa has her two biggest shows of the year this weekend. She'll be performing once again with the Minnesota Orchestra for a double header this Friday and Saturday. Anyone that was at last year's Orchestra Hall shows knows just how unique of an experience this one is. Last I heard both shows are at about 95% capacity, so if you're thinking of going I'd grab those tickets now right HERE.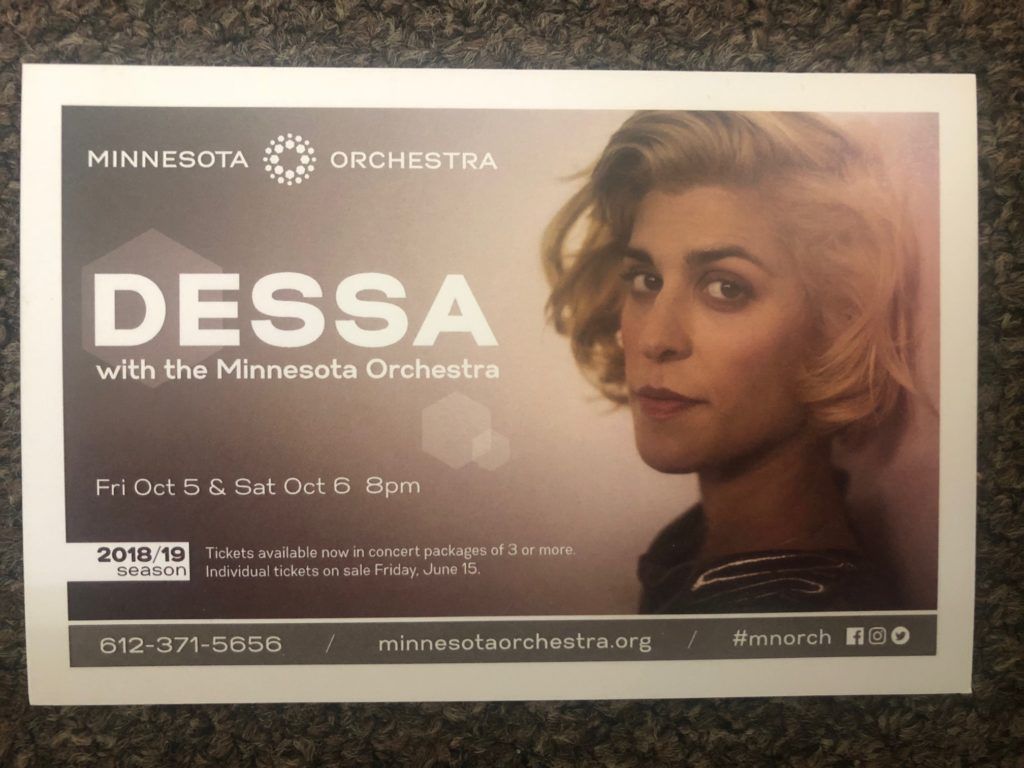 In the meantime, Dessa continues her My Own Devices book tour throughout the rest of this month, hitting stops in Ann Arbor, Madison, St. Paul, Austin, and Chicago in the coming weeks. Check out all the details HERE.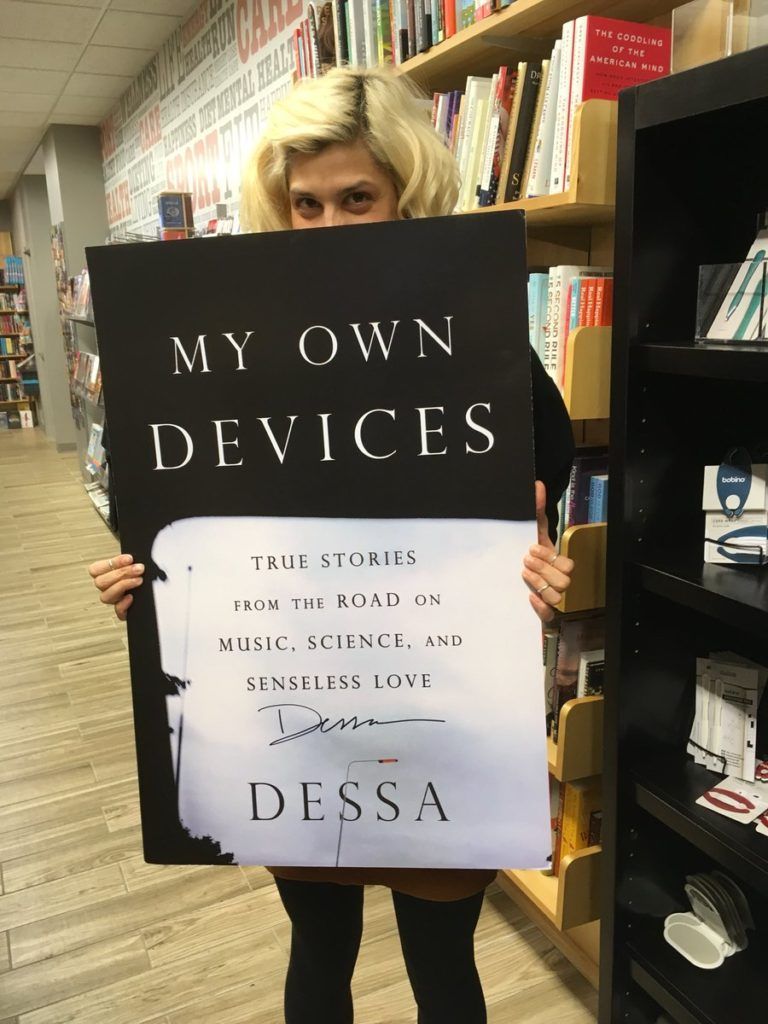 I could not be more excited to announce that I'm getting back together with Mixed Blood Majority for a very rare one-off show on October 13th at Surly Brewing's Festival Field. It's the 11th annual Surly Fest and this time they're bringing the legendary Hold Steady back to their Minnesota roots for the first time in over six years. This is gonna be so fun. Tickets are already flying off the shelves for this, so if you're thinking of going you should grab yours HERE. Can't wait!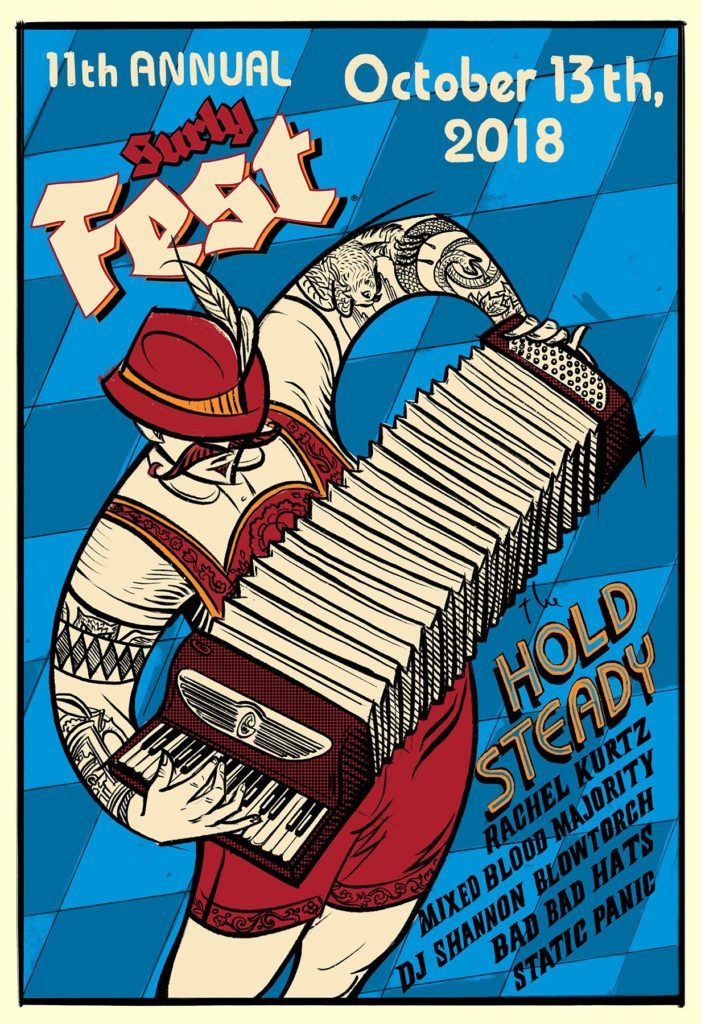 And speaking of newly announced shows (SEGUE II), we've just announced a new Shredders show – more than likely our last of the year. It's going down at the newly opened Spurs On First in Duluth on November 29th. We always have a ridiculously fun time in this city and this one should be a total blast. Grab your tickets HERE.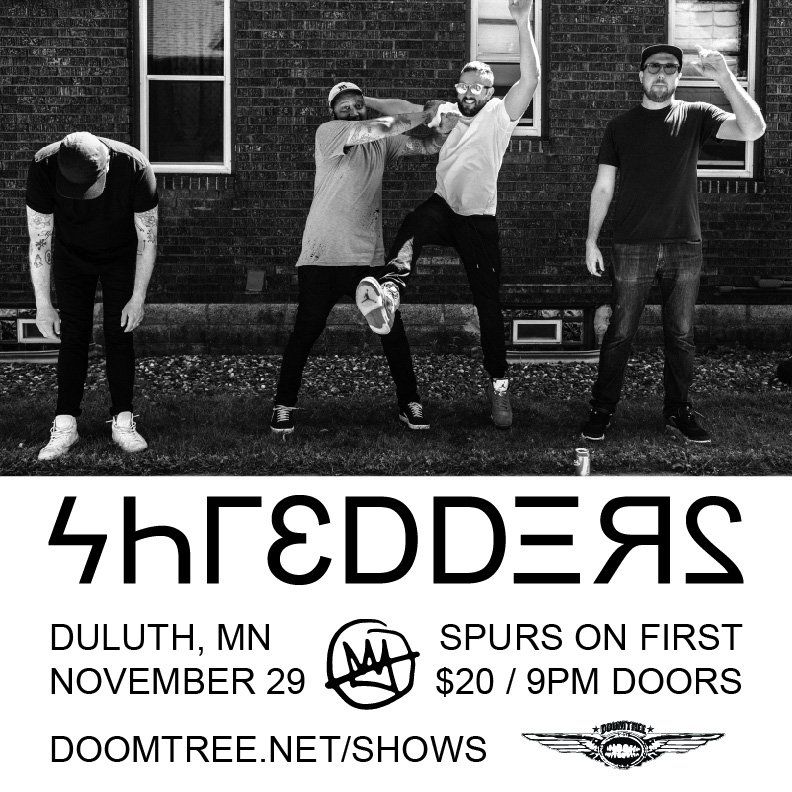 Here's a quick little photo recap from this past Shredders weekend in Salt Lake City. So fun linking up with deM atlaS, DJ Keezy, and Darien for this show. One whole entire squadron.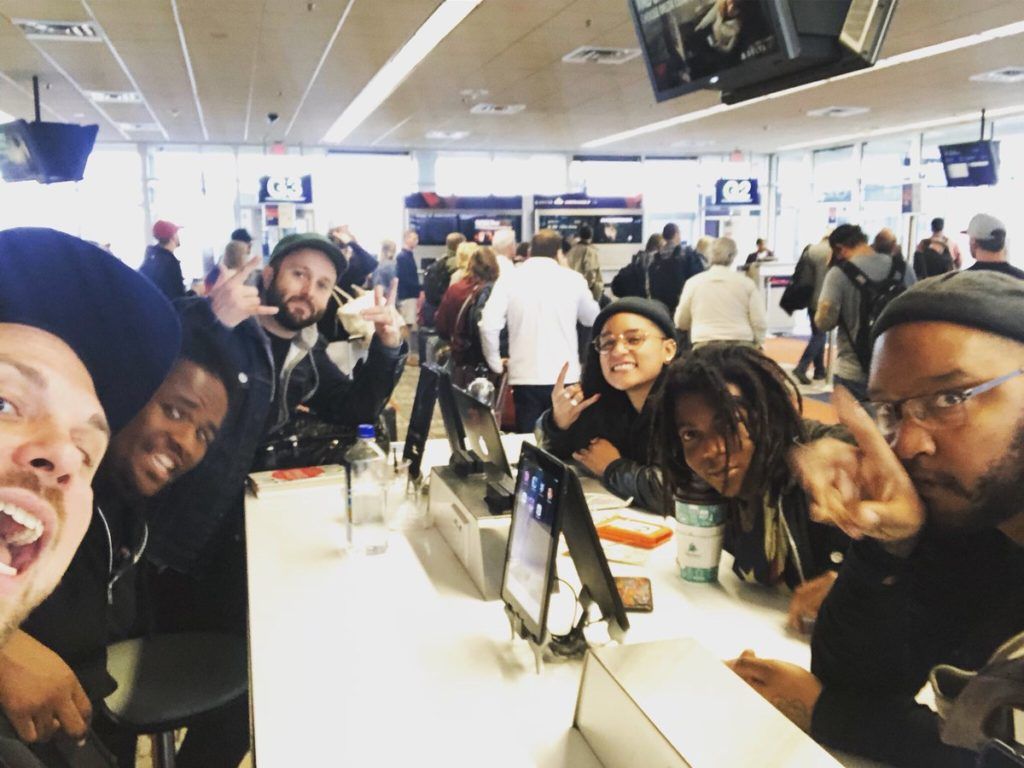 Big shouts to these two at CrucialFest rocking the custom Doomtree Dance Party shirts.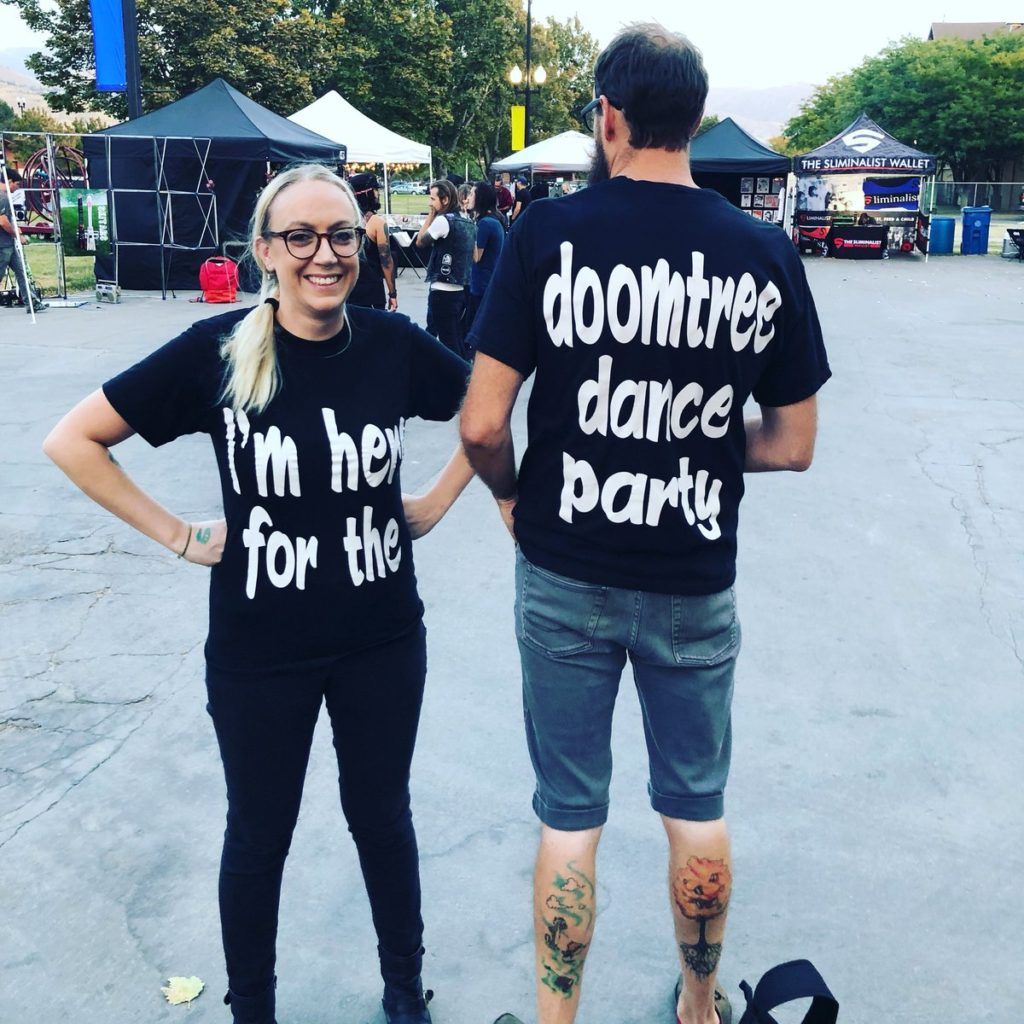 And major shouts to our 11-year-old lighting director, Isobele, who managed to create the next Shredders album cover on the spot during our set. Incredible.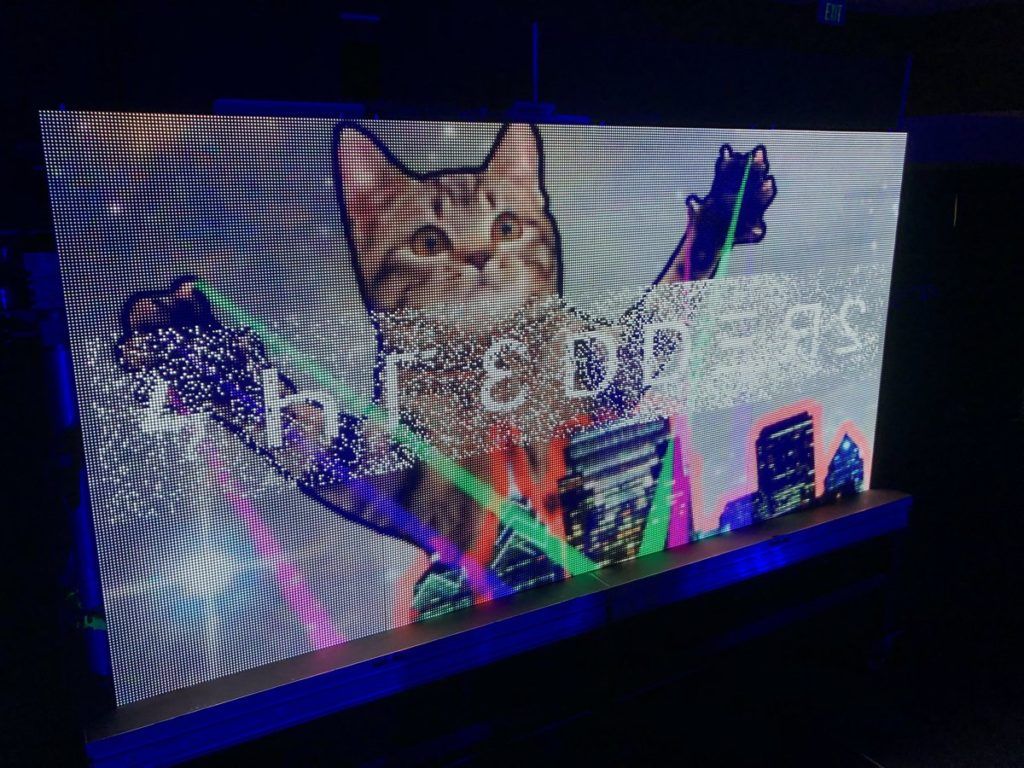 I recently sat down with Minnesota music podcast MNCast to talk about my production techniques and my latest project with Longshot. Check out both segments below. Thanks to hosts Jimmy and Dan for having us!
Alright that does it for all the Doomtree-related news this week, which means it's once again time for some Tuesdays With Lazerbeak Bonus Jams. This week I'll be highlighting another round of Minnesota Bonus Jams in a pretty much useless attempt to keep up with all the quality music coming out of this state lately.
I'm gonna kick things off with Hippo Campus, who just released their phenomenal new album Bambi last Friday. Enormous congrats to them and producer BJ Burton on the insane growth between projects. This record is sooooooo gooooooood. Plus I got to contribute some extra production work to three tracks on the album (which might make me just a little biased), including new single "Golden" below.
Hippo Campus – "Golden"
Had an absolute blast with deM atlaS last weekend. Could not be more excited for him and the release of his debut full-length Bad Actress later this month. The dude has been on a tear lately, and to celebrate the five rapid-fire singles he dropped last month, deM has created this Bad Loves Company 26-minute-long visual EP. So tight.
deM atlaS – Bad Loves Company Visual EP
The dudes in astralblak are ramping things up like crazy lately, doing another round of weekly residencies throughout the city and dropping new music at a startling rate. This latest single "Keep It Movin'" is up there with the best songs I've ever heard from them, and I CANNOT WAIT for the new album and their inevitable world domination. Beautiful stuff.
astralblak – "Keep It Moving'"
Dizzy Fae continues to roll out visuals from her excellent Free Form Mixtape from earlier this year while she works on new music. Check out the vid for "Baby Pillz" below.
Dizzy Fae – "Baby Pillz"
Bobby Raps released his brand new Weird Lil World project just last night. I'm loving this "Cause I'm Sad" song and really excited to see where he takes this new material.
Bobby Raps – "Cause I'm Sad"
The Minneapolis homie Andrew Broder collaborated with the Chi Town homie Serengeti and made a phenomenal album called Dennis 6e. If you've been following the Dennis conceptual saga, this will blow your mind. And if you don't know what I'm talking about you're still gonna love the hell out of this record. Two of the hardest working musicians I know, and they've brought the best out of each other yet again. Highly recommended.
Serengeti – Dennis 6e LP (produced by Andrew Broder)
Congrats to Tiny Deaths on the release of their new Magic album and their upcoming national tour. Check out the entire project below. Sounding great!
Tiny Deaths – Magic LP
Long-revered Minnesota group Zoo Animal popped back up recently with an unreleased song to celebrate Waxploitation's re-release of a bunch of their classic material. Check out "Filthy Doubter" below.
Zoo Animal – "Filthy Doubter"
Really digging the new album from Dem Yuut as well. Don't know a ton about these guys to be honest, but very intrigued. Check out Liberator below.
Dem Yuut – Liberator LP
26 Bats! is back with a new banger as they prep for the release of thier next album. Here's new single "IM OK."
26 Bats! – "IM OK"
I'm absolutely loving this new Deep Dark Hope album from rapper Chance York and producer Big Cats. Such a great pairing and some really incredible moments throughout the entire project. Especially that second track "I Don't Care," good god. Check out the whole record below.
Chance York and Big Cats! – Deep Dark Hope LP
My guy Medium Zach is back with a rare solo rapping/sanging song, this time over a great Illingsworth beat. Nice to hear Zach's voice again on record after the 100+ episodes of instrumental series Beat Story.
Medium Zach – "Turn Down"
New heater from G.P Jacob and GenReal flipping the classic Woody Guthrie "All You Fascists Bound To Lose" rally cry. This one is a monster, nice work dudes.
G.P Jacob ft. GeNreal – "A.Y.F.B.T.L."
And lastly, here's a new one from up-and-comer Cloud. Everything I've heard from this guy shows a ton of potential and I know his team has a couple joints on deck that should definitely turn some heads his direction. Check out the Mercies May-directed "Get Ghost" video below for a taste.
Cloud – "Get Ghost"
BOOOOM! That does it for this round of Minnesota Bonus Jams. I hope you all have a lovely first week of October. Bump that new Four Fists single and get pumped for all the craziness Doomtree has in store the rest of the year. See you next Tuesday!
— Beak
Twitter: @_LAZERBEAK_
Instagram: @lazerbeak

SUPPORT THIS BLOG LYFE. TUESDAYS WITH LAZERBEAK SHIRTS AND POSTERS AVAILABLE NOW!!!