Welcome back to a brand new edition of Tuesdays With Lazerbeak! I'm running out the door for a quick trip to LA, so let's jump right into it. Last Friday, at long last, the debut Four Fists album 6666 was dropped into the world for all to enjoy. All praises due!!!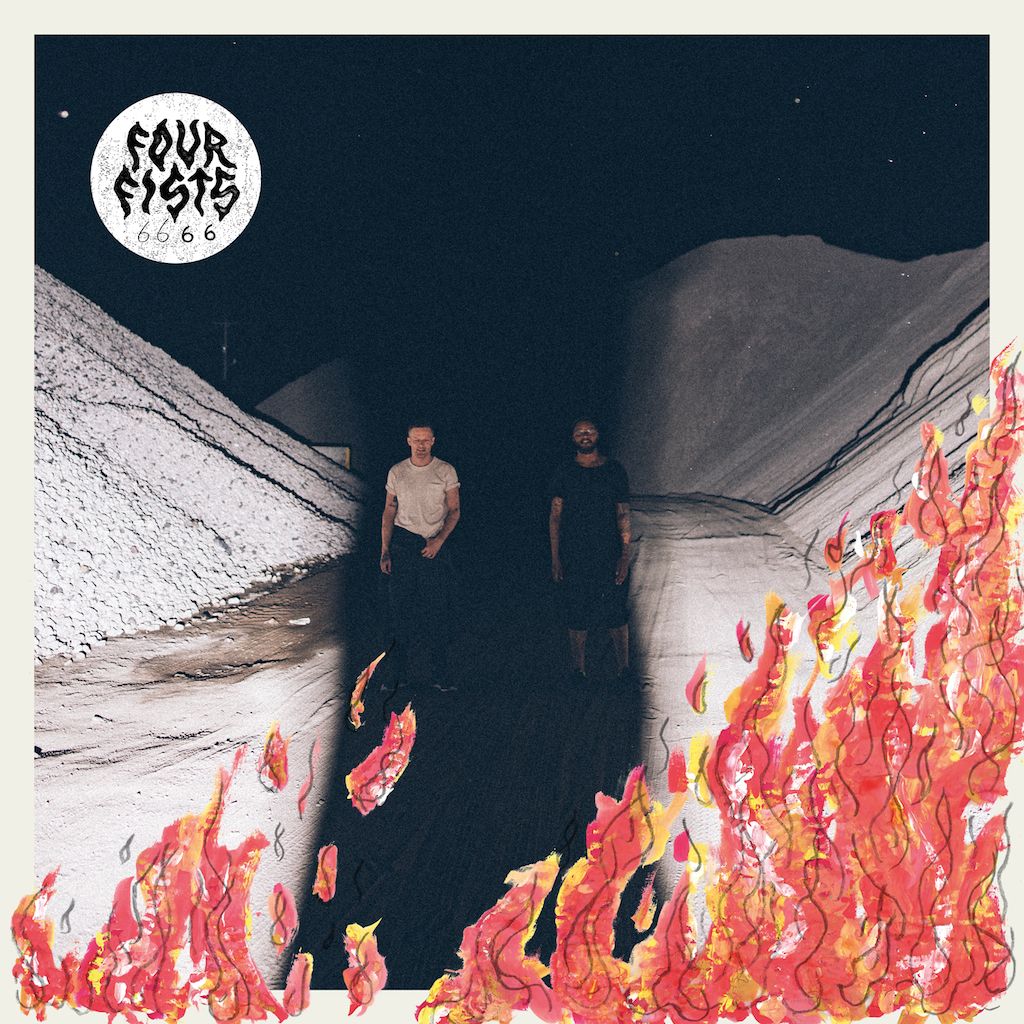 P.O.S and Astronautalis created a serious monster with this one and I couldn't be more proud of them or how this project turned out. A valuable reminder that sometimes great things take time. Listen to the album below from any of your favorite digital streaming platforms, and grab a copy for you and all your friends right HERE.
Big shouts to our hometown radio station The Current for streaming the album a day in advance last week and writing up a great preview. Check out what they had to say HERE. And here's a cool bonus pic from Current photographer Nate Ryan when they popped by the studio. Stay on the lookout for an in-studio performance video coming shortly.
You can also read some great features, interviews, writeups, and reviews courtesy of Earmilk (HERE), Bandcamp (HERE), and City Pages (HERE). And here's a couple more track-by-tracks from Stef and Andy on the making of the album. Check out the behind-the-scenes tales of "G.D.F.R" and "Dork Court" below.
The dudes threw one hell of a release weekend, with a beyond sold-out show at Icehouse on Thursday and a surprise all-ages pop-up show at MotoCo on Saturday. Here's a shot from MotoCo below, and a quick video I grabbed at Icehouse under that. Wild times.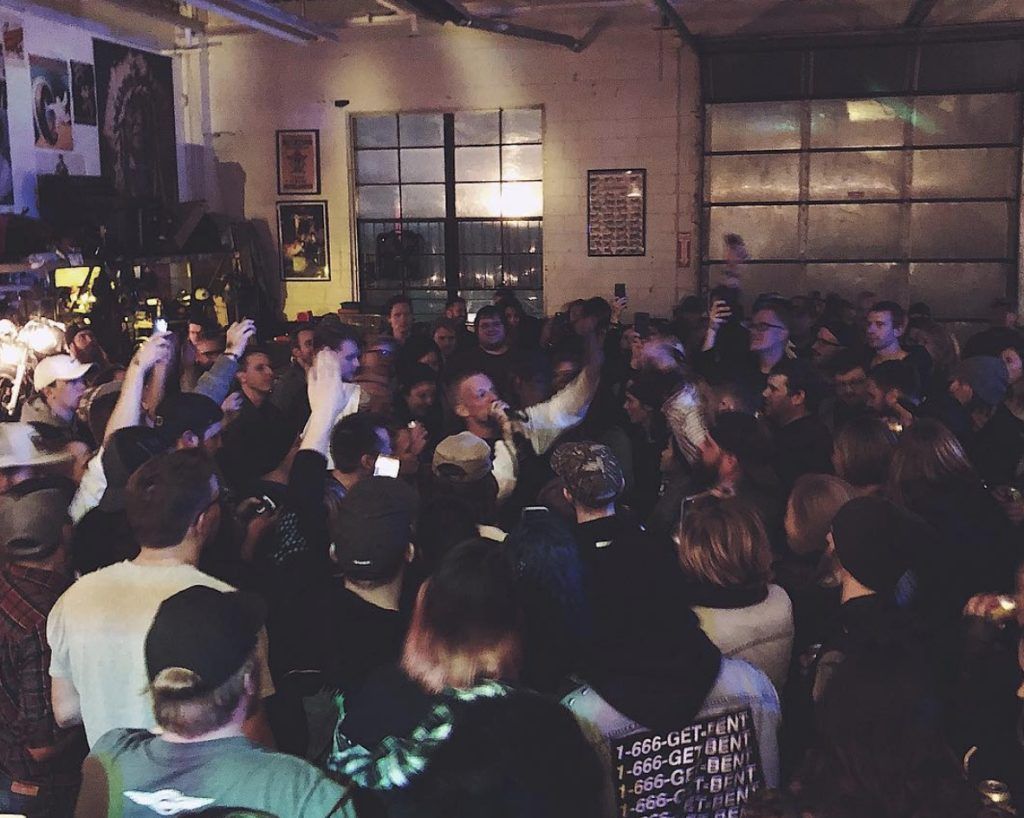 Aaaaaaand they're just getting started. Today marks the kickoff of the Four Fists #6666 Tour. This week Stef and Andy will be in Omaha (10/16), Kansas City (10/17), Fort Collins (10/18), Colorado Springs (10/19), Denver (10/20), and Salt Lake City (10/21) before heading down the West Coast next week. Check out all the US dates below and grab your tickets right HERE. I cannot say enough about how much of an incredible show they put on together.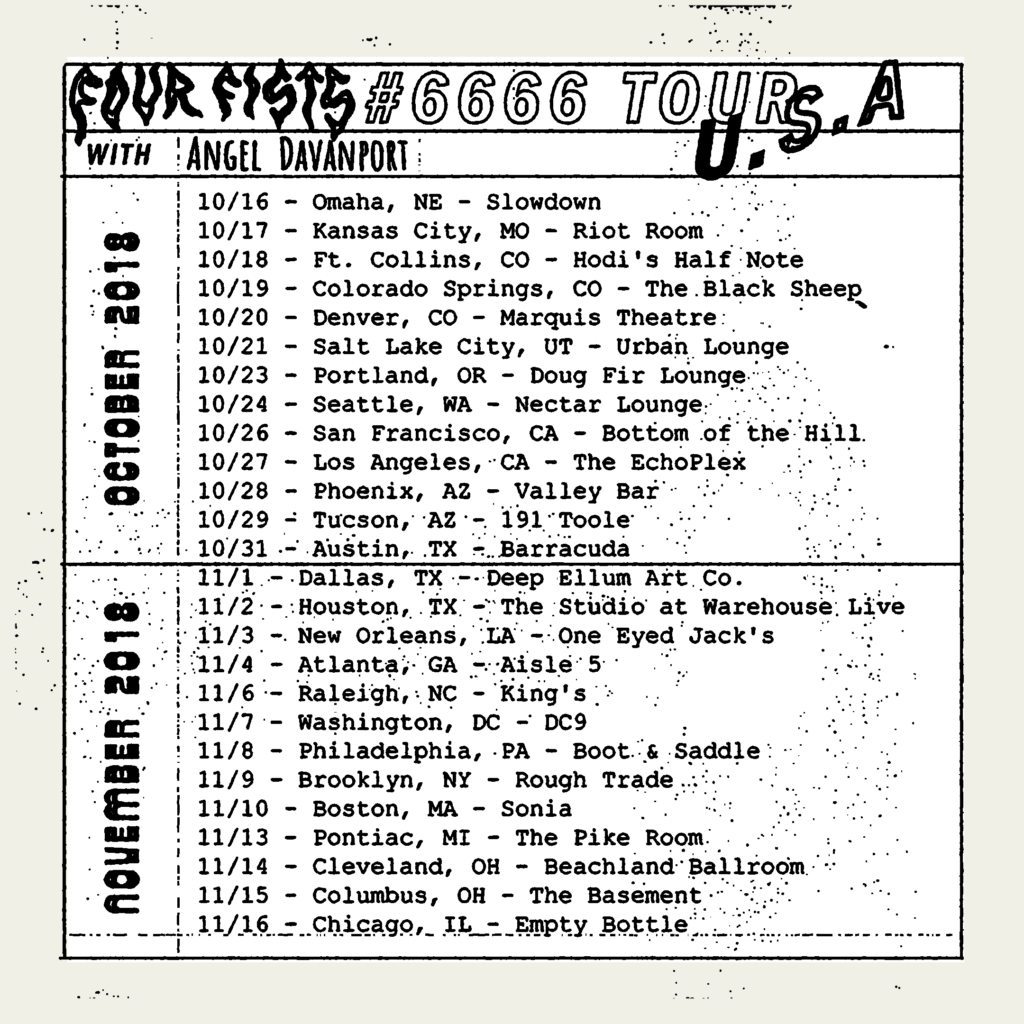 Our good friend Angel Davanport will be main support on the entire US leg and you're gonna want to get to these shows early in order to catch her whole set. To celebrate the run, Angel just dropped her new Sore But Grateful EP and this thing THUMPS. Check out all three songs below, memorize them, and then go rap along with her on tour. Congrats, Angel!
Angel Davanport – Sore But Grateful EP
And speaking of awesome new music (SEGUE!!!), don't forget about the most recent CLOQUET single that Paper Tiger and J. Gundersen released a few weeks back. We're less than two weeks away from their debut collaborative album and we're gonna have a lot more to share from that project very soon. Stay posted this week. In the meantime check out the first two singles below and get AMPED.
CLOQUET – "Chances"
CLOQUET – "Hollows"
And don't forget about the sweet pre-order options that we're offering directly from the Doomtree Webstore. The Deluxe Cloquet Pre-Order includes instand digital download of "Chances" and "Hollows," a signed digipak CD with fold-out poster, Cloquet sticker, Cloquet back patch, a limited-edition t-shirt only made for this pre-order, and access to an Instagram Live Q&A with Paper and James on release week. Check it out below and grab yours HERE.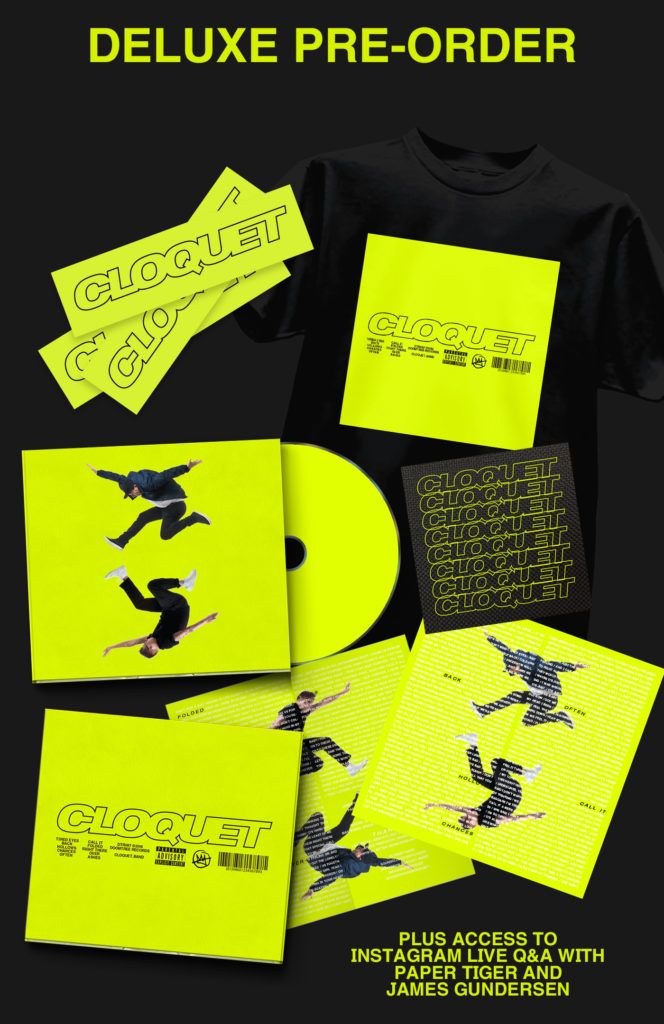 That'll do it for the Doomtree-related portion of this post, which means it's time to jump right back into another round of Tuesdays With Lazerbeak Bonus Jams.
I'm back with another round of Minnesota Bonus Jams for the second time in a month – a true testament to how much incredible music is being produced in this fine state at a rapid pace. Of course we gotta kick things off with this new "Jesus" anthem from Angel Davanport and Sophia Eris. Instant classic. Seeing this one live at Icehouse almost stole the whole damn show.
Angel Davanport – "Jesus" ft. Sophia Eris
The homies in astralblak continue the new music rollout with "Money" featuring The Lioness. I think this might be my favorite song they've ever done, and that is definitely saying a lot. Cannot wait for this new album to drop.
astralblak – "Money" ft. The Lioness
And speaking of astralblak (SEGUE II), singer and multi-instrumentalist MMYYKK from that group will be releasing his debut album later this month as well. Check out lead single "Escape" below. So good.
MMYYKK – "Escape"
Now for a new heater from Atlanta rapper Sa-Roc, who gets a  Minnesota Bonus Jams pass due to her affiliation with Rhymesayers. Once again, this "Goddess Gang" song is my favorite thing I've heard from her yet. Excited to see what she's got coming next. Great video as well.
Sa-Roc – "Goddess Gang"
And speaking of Rhymesayers (SEGUE III!!!!), Prof just released a wild visual for the final song on his recent Pookie Baby album. Check out the video below and make sure to catch him on the road this Fall with Dwynell Roland and Mac Irv.
Prof – "Eulogy"
FREEWIFI has gone through a bit of a transformation in recent months and are now comprised of just two members: J PLAZA and Daddy Dinero. Check out their new FREEQUENCY EP to get a taste of what the two have been up to and what they have in store as this new duo. That "RIFT" track is filthy.
FREEWIFI – FREEQUENCY EP
Big time congrats to HALEY who just released her new Pleasureland album a few weeks back. I love the musical direction on this one and applaud the decision to go all instrumental this time around. Check out "Give Yourself Away" below.
HALEY – "Give Yourself Away"
Lydia Liza is back with this excellent "Won't Even Be" single. I love the vibe of this one and can't wait to hear what her and her band have been cooking up for the new project. If you'd like to contribute to their Kickstarter and get all sorts of cool stuff, go right HERE.
Lydia Liza – "Won't Even Be"
J.S. Ondara just released a brand new single off of his upcoming album on Verve Records and it's really great. I haven't heard a ton of his music yet, but I'm very much looking forward to the record and diving into his catalog some more.
J.S. Ondara – "American Dream"
Minneapolis group Elle PF just released their debut album and dropped this cool video for "In My Head." Check it out below.
Elle PF – "In My Head"
Bruise Violet is back with an absolutely CRUSHING single. "Nightmare" should be played as loud as possible. Cool video too.
Bruise Violet – "Nightmare"
And lastly, congrats to rapper OKnice on the release of his new I'm Here But I'm Not album. I'm late to it but very much looking forward to checking it out. Been hearing lots of good things around town.
OKnice – I'm Here But I'm Not 
Ooooooooookay, I'm late to catch my flight so that definitely does it for this post. I hope you all have an excellent week celebrating the kickoff of NBA season. I'll see you back here next Tuesday for another round of TWL!
— Beak
Twitter: @_LAZERBEAK_
Instagram: @lazerbeak

SUPPORT THIS BLOG LYFE. TUESDAYS WITH LAZERBEAK SHIRTS AND POSTERS AVAILABLE NOW!!!