Welcome back to a very big-time edition of Tuesdays With Lazerbeak. Last Thursday the new dynamic duo that is one-half producer Paper Tiger and one-half vocalist J. Gundersen released the third single from their highly anticipated CLOQUET project. The song is called "Often" and it is an absolute heater. Check it out below and please help us spread the word far and wide.
The self-titled debut CLOQUET album will arrive digitally this Friday, October 26th from Doomtree Records. That's the amazing artwork below.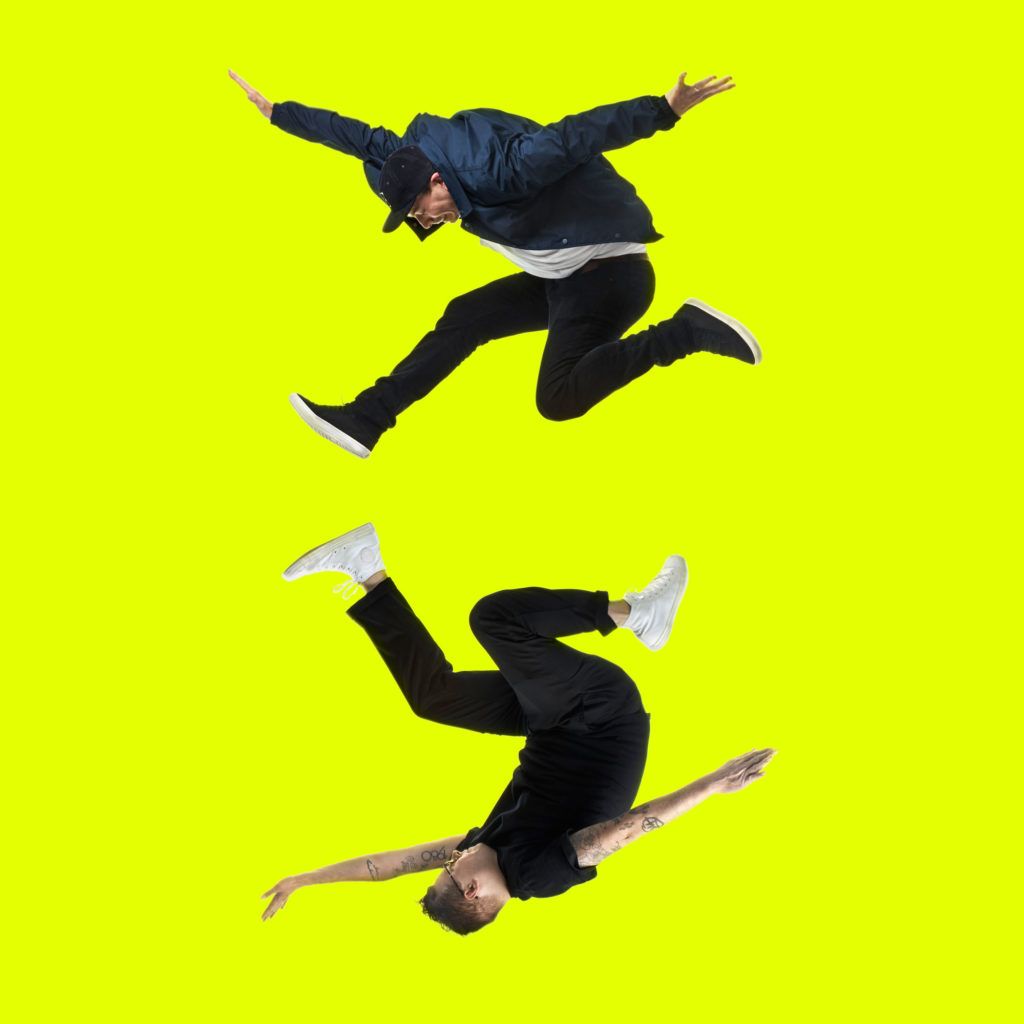 There's still time to pre-order a Standard or Deluxe physical CD edition of the album as well, which will include all sorts of cool bonus extras. Check out the details below and grab your copy right HERE.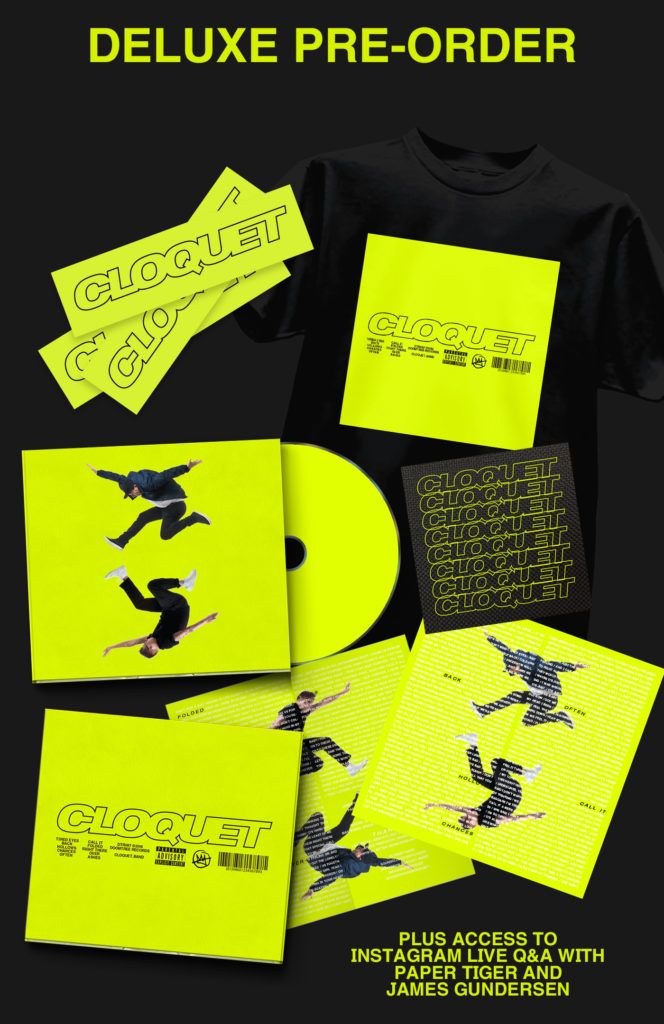 To celebrate the upcoming release and give a bit more of a glimpse into the making of the record, Paper and James put together a list of the albums that inspired the creation of this Cloquet project. Take a look at the album covers below. Personal shouts to Paper's Basement Jaxx pick and James' Majid Jordan pick. Classics.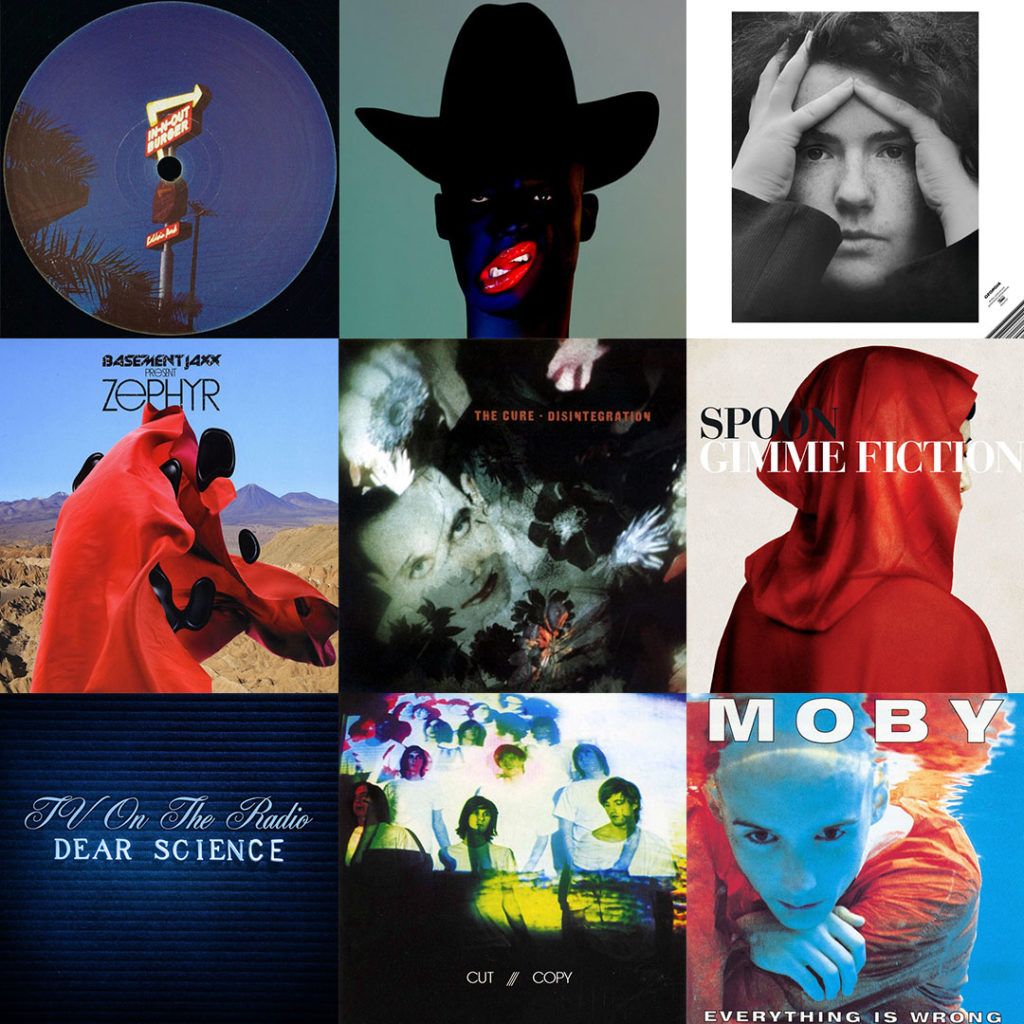 You can check out this Spotify playlist to hear a track from each of these albums and dig deeper into the musical mind that is Cloquet.
Here's a quick little bonus pic of Paper Tiger pointing at a statue of the world surrounded by water jets somewhere in New York City.
And speaking of bonus pics and New York City (DOUBLE SEGUE!!!), here's a bonus pic of Sims in NYC a few weeks back with our lifelong friend Vance Wellenstein (who also happens to create all the artwork and design for Shredders). So scenic.
Sims and Air Credits wrapped up thire Artería Verité Tour earlier this month after some awesome shows on the East Coast. It didn't take them long to reunite though as Sims popped up in Minneapolis for a few songs with Air Credits as they rolled through town with Black Mother Super Rainbow.
After all those shows across the country the dudes still have yet to announce a full headlining hometown Minneapolis play. BUT ALL THAT CHANGES RIGHT NOW. I'm beyond pumped to announce a very special Sims x Air Credits performance this December 1st at the Fine Line in downtown Minneapolis. The guys will be throwing a big fundraising concert for the Hopewell Music Cooperative of North Minneapolis and they're bringing HOOPS (DJ Rowsheen & Babyghost) and Chance York & Big Cats! along for the ride. Hopewell is an amazing organization that provides musical instrumental and music lessons to people of all ages, with a focus on children who might not otherwise have access. Tickets for this show don't officially go on sale to the public this Friday, but you can get pre-sale tickets using the password "hopewell" right HERE.
P.O.S and Astronautalis have officially notched one week on the road of their #6666 World Tour, making stops all over the middle of the country and heading West for the coast. Here's a picture that Andy took of a Snack Bear in Limon, Colorado.
And here is the Vape God himself, Oscar, who is backing up Stef and Andy on this run and playing the hits.
Aaaaaaaand here's Stef completely destroying the resale value of this man's perfectly good button-up shirt after the first show in Omaha.
Main support and merch seller extraordinaire Angel Davanport rocking one of the greatest shirts of all time.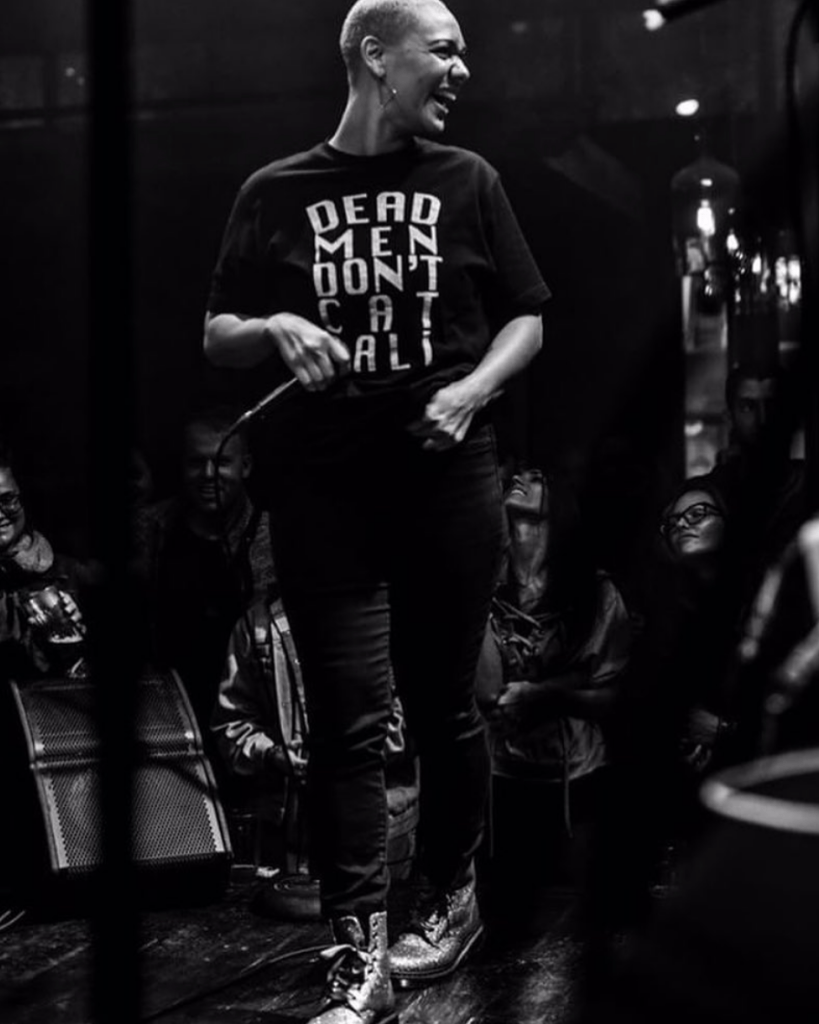 The gang kicks off the West Coast leg of the tour tonight hitting Portland (10/23), Seattle (10/24), San Fran (10/26), LA (10/27), Phoenix (10/28), and Tucson (10/29) throughout the week. Check out all the US dates below and grab your tickets right HERE.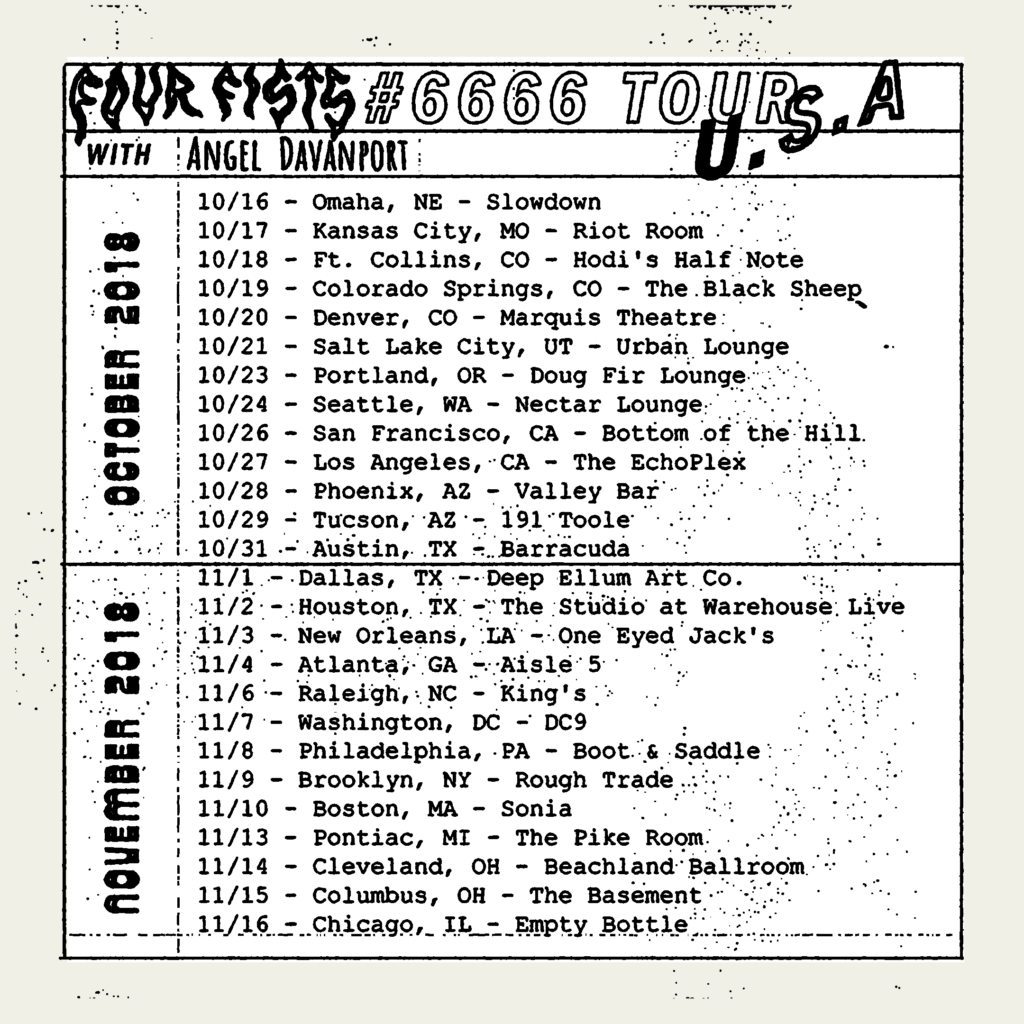 Here's a live in-studio Four Fists session from our friends at The Current that you can watch on the player below. Catch Stef, Andy, and Fundo stripping back some heaters from the 6666 album.
Dessa is wrapping up a bunch of My Own Devices book promo this month and gearing up to head overseas for five shows throughout the UK at the top of November. She'll be hitting Glasgow, Leeds, London, Brighton, and Bristol this time around. Check out all the dates below and grab your tickets HERE.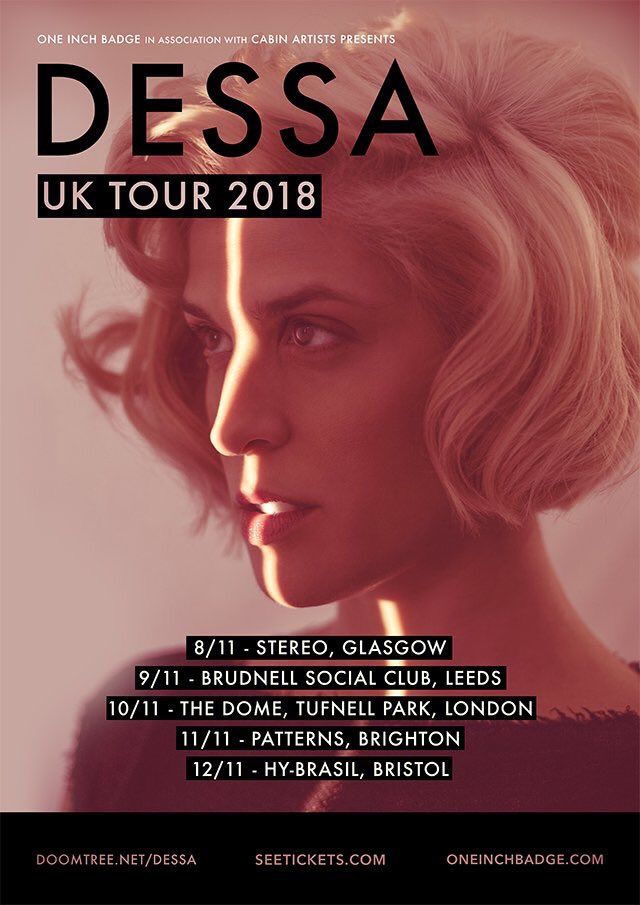 Here's a bonus pic of Dessa and costume designer Joy Noëlle showing off the insane Lord of the Rings-esque cape that Dessa wore at her back-to-back Minnesota Orchestra shows. So wild.
I wanna give a quick shout to Lizzo and the album Lizzobangers that we released together FIVE WHOLE YEARS AGO. When Cecilia at The Current called a few weeks ago to get my thoughts on the five-year piece she was writing on the album I almost didn't believe it had been that long. Time truly does fly. I had a good time walking down memory lane remembering how this album came to be. You can read the whole feature over at The Current right HERE.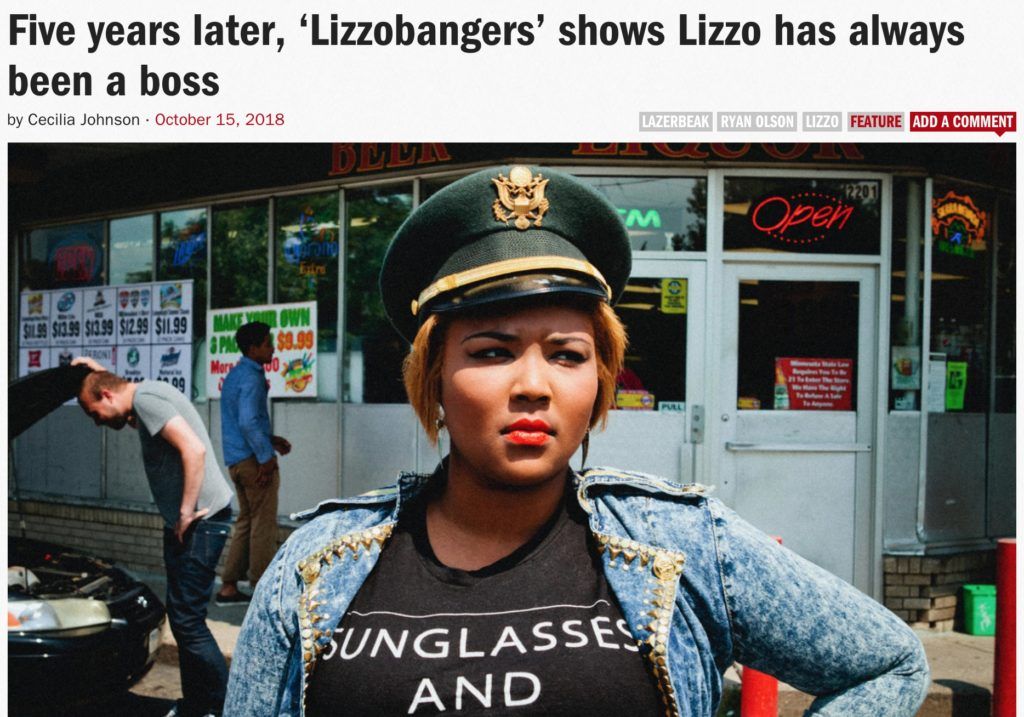 And here's a few bonus pics from that Lizzobangers era. Here's Lizzo up in Ryan's bedroom studio tracking the early vocals.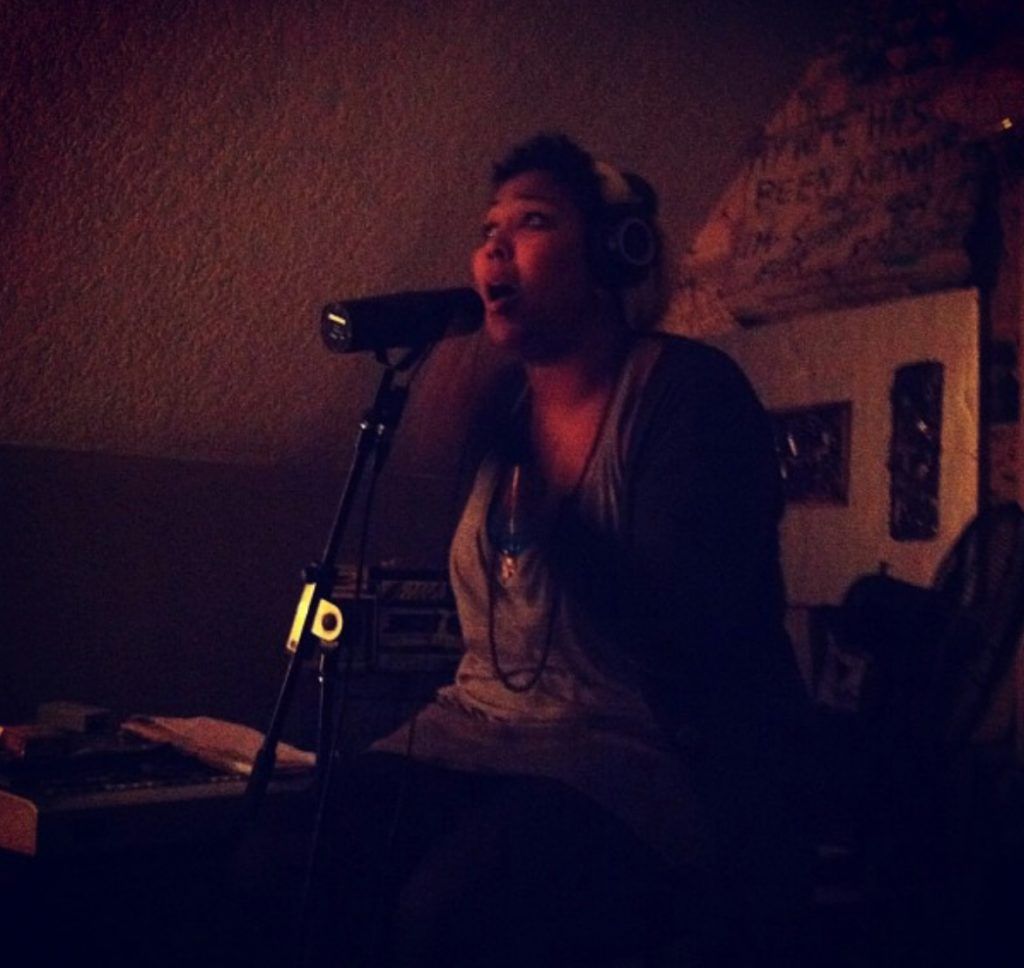 And us practicing for one of our first shows in my Toyota Camry with Cliff Rhymes and Sophia Eris.
Infinite shouts to B&G Liquor of Northeast Minneapolis for fueling a lot of those late night studio sessions and letting us shoot our first press pics in their shop.
And lastly, here's Sophia, me, and Lizzo at our first in-studio session and interview at The Current.
I'm gonna kick this Bonus Jams section of the blog off with a few videos from Lizzobangers. Here's "Batches & Cookies," "Faded," and "Bus Passes and Happy Meals," followed by the latter's debut performance on David Letterman. Still one of the most memorable experiences of my long-legged life.
BAM! Now for a bunch of more recent Bonus Jams that I've been bumping all week long. Starting things off with this new surprise EP from Usher and legendary ATL producer Zaytoven. I have to admit that I had sort of written Usher off over the course of the last few albums, but this new one is a complete return to form. Unless some crazy 4th quarter shenanigans happen, this EP is definitely landing in my Top 5 Albums of the Year. Phenomenal front to back.
Usher x Zaytoven – "You Decide"
Mariah Carey is ramping up the album rollout campaign pretty hard these days. I wasn't a huge fan of the first two singles, but this "The Distance" track with Ty Dolla $ign is a certified hit. Loving everything about it.
Mariah Carey – "The Distance" ft. Ty Dolla $ign
And speaking of Ty Dolla (SEGUE II), I don't think I could be any more excited for his upcoming joint album with Chicago singer Jeremih. They're going by the name of MihTy (of course they are), and second single "Going Through Some Thangz" is excellent.
MihTy – "Going Through Some Thangz"
Ella Mai finally dropped her debut full-length this month. Overall it wasn't anything too life changing for me, but there are some definite jams on there. Especially this "Gut Feeling" joint with H.E.R.
Ella Mai – "Gut Feeling" ft. H.E.R
After finally seeing him live for the first time last week, Drake can officially do no wrong in my eyes. I was feeling this new track from him and Bad Bunny before I even went out to LA though, so this one is legit. Check out "Mia" below, sure to be a contender for international song of the year.
Bad Bunny – "Mia" ft. Drake
I'm a huge fan of Yandel's last solo album and he just dropped a brand new single called "Te Amare" that continues the streak. So good.
Yandel – "Te Amare"
Maggie Rogers is heating up and teasing out more tracks from her upcoming major label debut. This "Lights On" song is one of my favorites ever from her, which is definitely saying something. This album is going to be HUGE.
Maggie Rogers – "Light On"
Now for a little local love. Two of the brightest lights in the Twin Cities music community, Sophia Eris and Lady Midnight, just dropped one hell of a collabo track last week. Shouts to the homie Mike the Martyr on the beat. Hoping there's a lot more coming from this team.
Sophia Eris x Lady Midnight – "10 Speed" (prod. Mike the Martyr)
Fresh off the recent restructuring of his FREEWIFI crew, J. PLAZA drops a new heat rock over a great Metasota beat. Check out "Minnesota Alarm 3" below.
J. PLAZA – "Minnesota Alarm 3" (prod. Metasota)
And lastly, our good friend Cory Grindberg just dropped an EP under his new letmode moniker. Check out the seven track offering below. Love to see this guy continue to evolve and innovate. Can't wait to dive into this one.
letmode – dem EP
As always, you can follow my Tuesdays With Lazerbeak Bonus Jams on Spotify to take the music with you wherever you go. Click HERE to save my playlist on your phone. Updated with new earth scorchers every Tuesday morning!
Alright, that does it for this post! I hope you all have an absolutely wonderful weekend. Make sure to grab that Cloquet album on Friday and bump it as loud as possible. I'll see you back here next Tuesday for another round of TWL!
— Beak
Twitter: @_LAZERBEAK_
Instagram: @lazerbeak

SUPPORT THIS BLOG LYFE. TUESDAYS WITH LAZERBEAK SHIRTS AND POSTERS AVAILABLE NOW!!!