Welcome back to another massively informative edition of Tuesdays With Lazerbeak. I'm insanely excited to announce the news that Doomtree Records will be partnering up with Twin Cities production crew Ultra Suede to release their debut collaborative album digitally on December 7th! That's the sweet album cover below.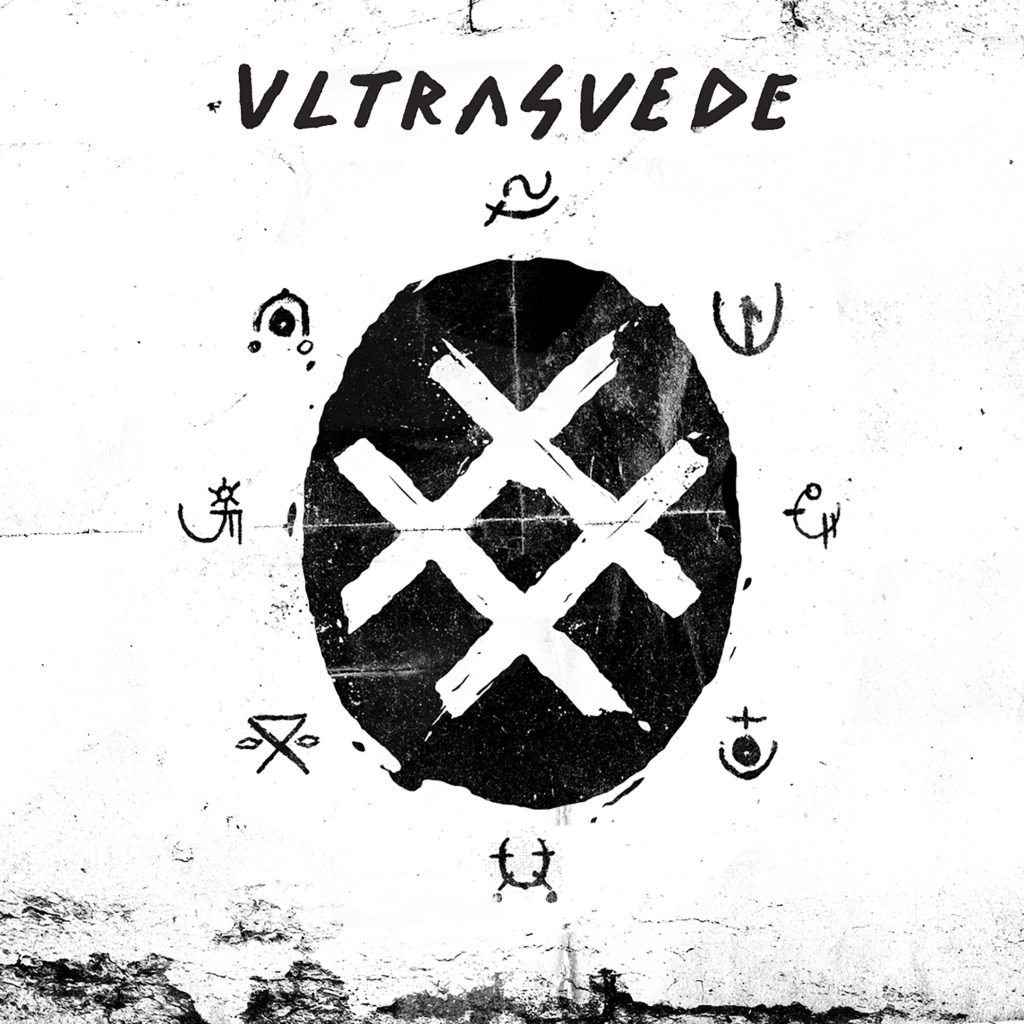 Ultra Suede is made up of our good friends Makr (Marijauna Deathsquads, RONiiA), AJAB (Har Mar Superstar), and DJ Fundo (Legend God DJ to the stars). This album is a showcase of the beats they've been cooking up all year and features an absolute plethora of Minnesota vocalists and rappers, including our very own Sims and P.O.S. Check out the brand new music video for  single "Diamonds" below, featuring ShowYouSuck, Sims, and J. Plaza.
ULTRA SUEDE – "Diamonds" ft. ShowYouSuck, Sims, J. Plaza
And here's two previous teaser singles that were released earlier this year, both of which will appear on the album. Check out all three tracks, pre-order your digital copy, and stream all of the singles right HERE. So excited for this record, you're gonna love it.
ULTRA SUEDE – "Who The Hell Am I?" ft. Dwynell Roland
ULTRA SUEDE – "Caldera" ft. Sims
Today also marks the release of a brand new music video from Dessa. It's for her Chime single "Half of You" and it was created in part with the good people of the YWCA. Earlier this year Dessa held an open call for folks to meet up at the local Y and learn a choreographed dance routine to the track. No experience necessary. Enormous shouts to choreographer extraordinaire John Mark and his entire crew of dancers for developing the moves and teaching this top-notch crew of beginners all the steps on the spot. Check out the whole video below to get your blood pumping.
Dessa – "Half of You" YWCA Music Video
So fun. And speaking of Dessa (SEGUE!), she just wrapped up her awesome UK tour with Matthew Santos and Aby Wolf. Here are a couple of shots from their week overseas. Thanks to everyone that came out to support these shows!
In CLOQUET news, we recently posted another making-of-the-album video, this time from Cloquet lead singer J. Gudnersen. Here's James to explain his writing process throughout the record and what these songs are all about.
And if you missed it last week, here's Paper Tiger showing off his home studio and a behind the scenes look into how he made the beats for this project.
If you've slept on this beautiful Cloquet project, it's OK. You can remedy all of that RIGHT NOW by clicking on the album link HERE. Get into it!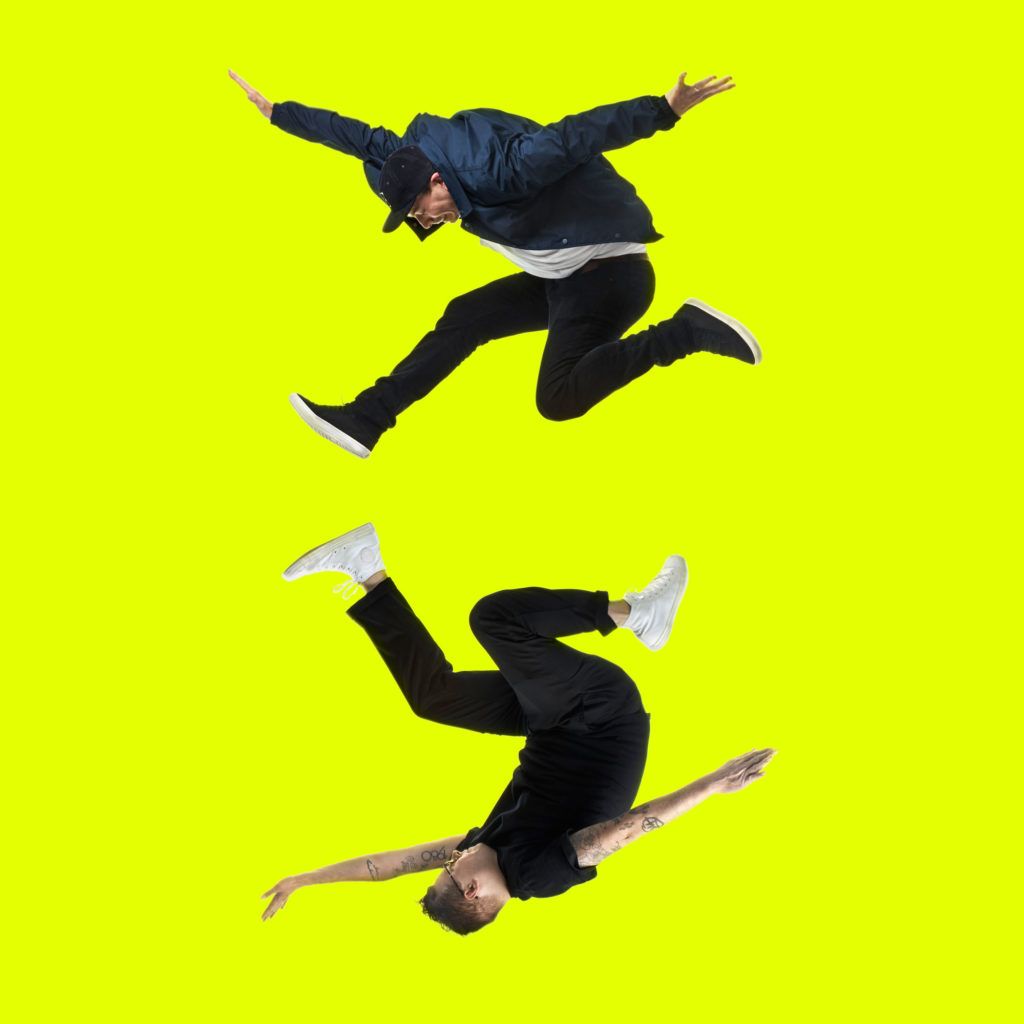 P.O.S and Astronautalis are nearly through the epic first leg of their Four Fists #6666 World Tour. The dudes (alongside live show member Oscar Romero, main support and merch slinger Angel Davanport, and tour manager Brock) have been traversing the United States for over a month now and just wrapped up the East Coast dates. Here's some select shots of their most recent week of adventures.
The squad has four more shows to knock out this week before returning home for a bit of a holiday breather. Four Fists will be in Pontiac (11/13), Cleveland (11/14), Columbus (11/15), and Chicago (11/16) this week. Check out the deetz below and grab your tickets right HERE.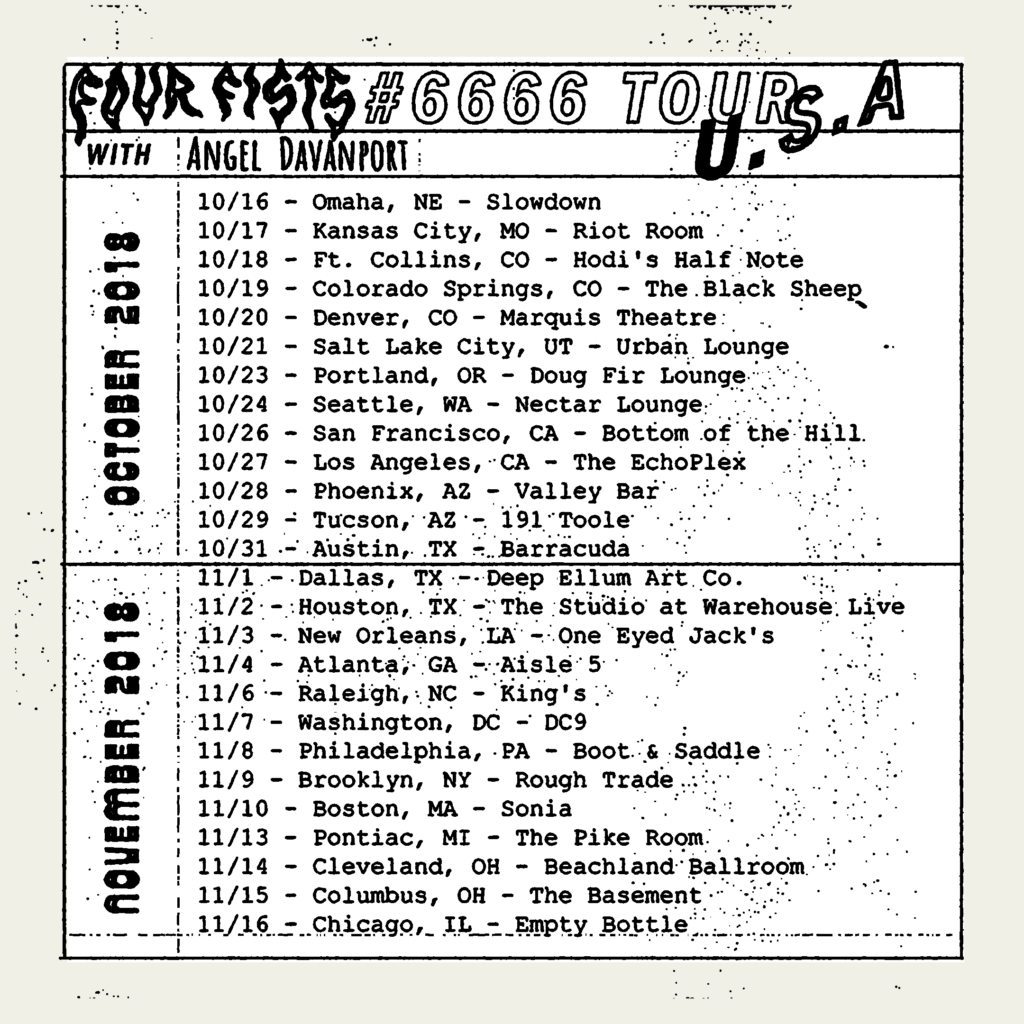 Alright! That does it for all the Doomtree-related news this week, which means it's once again time for another round of Tuesdays With Lazerbeak Bonus Jams!
First up is another new one from new group Heart Bones. Heart Bones is the dazzling duo of Sabrina Ellis (from Austin band A Giant Dog) and Har Mar Superstar. I had the pleasure of adding some production work to these songs alongside the dream team of BJ Burton, Aaron Baum (AJAB from Ultra Suede), and Ryan Olson. Here's second single "Little Dancer" for your listening pleasure.
Heart Bones – "Little Dancer" (produced by BJ Burton, Aaron Baum, Lazerbeak, Ryan Olson)
Oh man, I finally heard Tove Styrke last week and I am officially HOOKED. Doesn't hurt that all three of my kids love it as well. This Sway album from earlier this year may be a late contender for Top 5 of the year. So good.
Tove Styrke – "I Lied"
KYLE finally dropped a video for his single with Alessia Cara off his most recent release. I steady get a lot of flack for messing with this dude, but I do not care. He makes some of the catchiest, instantly memorable music out the there and I love it.
KYLE – "Babies" ft. Alessia Cara
Waaaaaaay excited to find out that Jacques Greene will be releasing a new EP later this week. He's one of my favorite current producers out there and this new "Avatar Beach" song slams.
Jacques Greene – "Avatar Beach"
And speaking of fav producers, George Fitzgerald just linked up with Tracey Thorn from Everything But The Girl for this new total banger "Half Light." All about it.
George Fitzgerald & Tracey Thorn – "Half Light"
SG Lewis continues his single rollout, this time bringing Totally Enormous Extinct Dinosaurs out of hiding for an excellent collabo track called "Again."
SG Lewis – "Again" ft. Totally Enormous Extinct Dinosaurs
I'm counting the days until Anderson .Paak releases his official follow-up to Malibu, which easily took Album of the Year a few years back. Check out "Who R U?" below and get PUMPED.
Anderson .Paak – "Who R U?"
Really feeling the new album from Tommy Genesis. I just gave it my first listen this morning but there are some legit hits on here already. Check out highlight "100 Bad" below. Production is super on point as well.
Tommy Genesis – "100 Bad"
Chicago's Smino is back with a brand new album called NOIR. It's really great and does a nice job of melding his R&B and rap tendencies into his very own style. Check out "KOVERT" below.
Smin0 – "KOVERT"
Sade is BACK!!! This is the second single she's released this year in conjunction with a new movie soundtrack, and after her band accidentally spilled the beans on their latest recording sessions recently, I'm choosing to believe that there will be an official follow-up to Soldier of Love at some point very soon. Loving this "The Big Unknown" song from the Widows soundtrack.
Sade – "The Big Unknown"
And lastly, here's an incredible new video from Swamp Dogg called "Sex With Your Ex," directed and edited by Minneapolis' own Nazeem & Spencer Joles. You're gonna enjoy this one.
Swamp Dogg – "Sex With Your Ex"
BOOOOM! That does it for this post. I'm headed to NYC for the week to kick it with my Sick Trim 4 Lyfe partner Paper Tiger. In the meantime, make sure you bump those new Ultra Suede songs and get ready for the debut album next month. I'll see you back here next Tuesday for another epic round of Tuesdays With Lazerbeak!
— Beak
Twitter: @_LAZERBEAK_
Instagram: @lazerbeak

SUPPORT THIS BLOG LYFE. TUESDAYS WITH LAZERBEAK SHIRTS AND POSTERS AVAILABLE NOW!!!