Heyyyyyyyoooo! Welcome back to another major music-premiere edition of Tuesdays With Lazerbeak. I hope you all had a lovely and peaceful long holiday weekend spent with close friends and fam. I think I'm still recovering a bit from all the various festivities but no rest for the weary, let's jump into some BRAND NEW MUSIC. I'm extremely excited to share this new single from the creative powerhouse of Sims, Air Credits, and ICETEP. They dropped their excellent debut collaborative album Artería Verité this past August and have just let loose a new single called "Cannon." It's one of my favorite songs they've ever made. Check it out below, spread the word, and download or stream it for yourself right HERE.
Sims x Air Credits x ICETEP – "Cannon"
So goooooood. This new single also coincides perfectly with the final Sims and Air Credits performance of 2018. It all goes down this Saturday (12/1) at the Fine Line in downtown Minneapolis. Sims and Air Credits will be playing separate sets and then joining forces for the official Minneapolis release party of Artería Verité. The homies Chance York & Big Cats! and HOOPS (DJ Rowsheen & Babyghost) will also be throwing down. Should be an epic night not to be missed. And if you were looking for one more reason to attend, this whole concert is a massive fundraising effort to benefit the Hopewell Music Cooperative, an incredible organization in North Minneapolis which helps to provide musical instruments and lessons to children who might not otherwise have the means. Come hear a bunch of fantastic music and support a truly righteous cause at the SAME. DAMN. TIME. Grab your tickets HERE.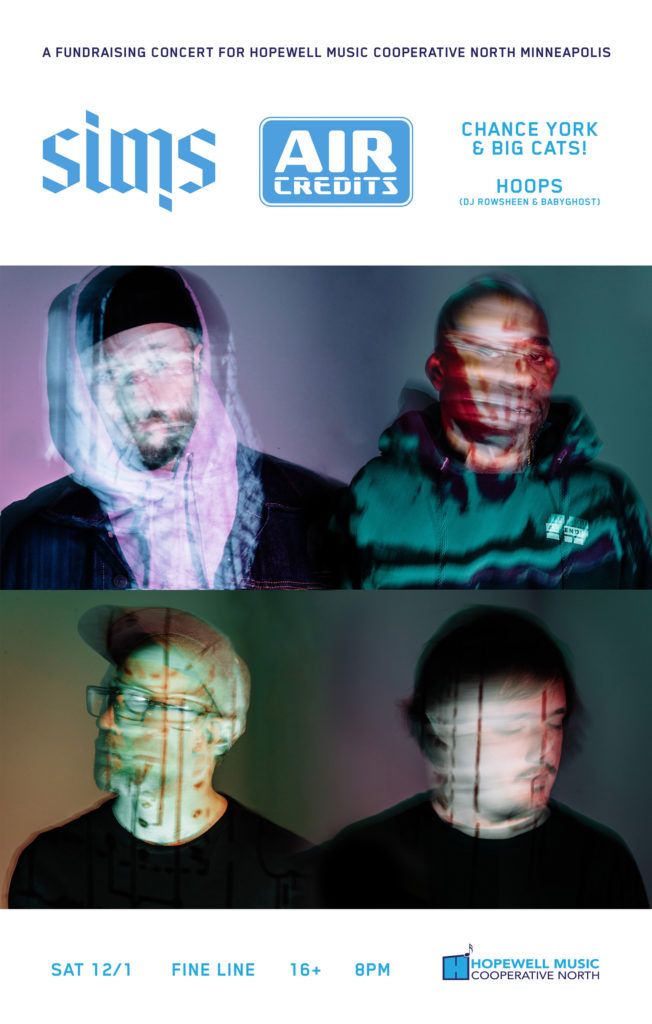 If you're interested in learning more about Hopewell Music, Sims actually took a tour of the facilities not too long ago and got a first hand look at the exciting things they're doing in our community. Check out the video below.
Speaking of awesome rap shows that also involve Sims (SEGUE!!), I am outrageously amped to be reuniting with my Shredders brothers for a kickoff show at Duluth's brand new bar and venue Spurs On First. We'll be bring the heat rocks and lava bangers to combat the northern cold front this Thursday night, and our good buds Dwynell Roland and DJ Fundo are coming along as well. Get out there and party with us! Tickets are available right HERE.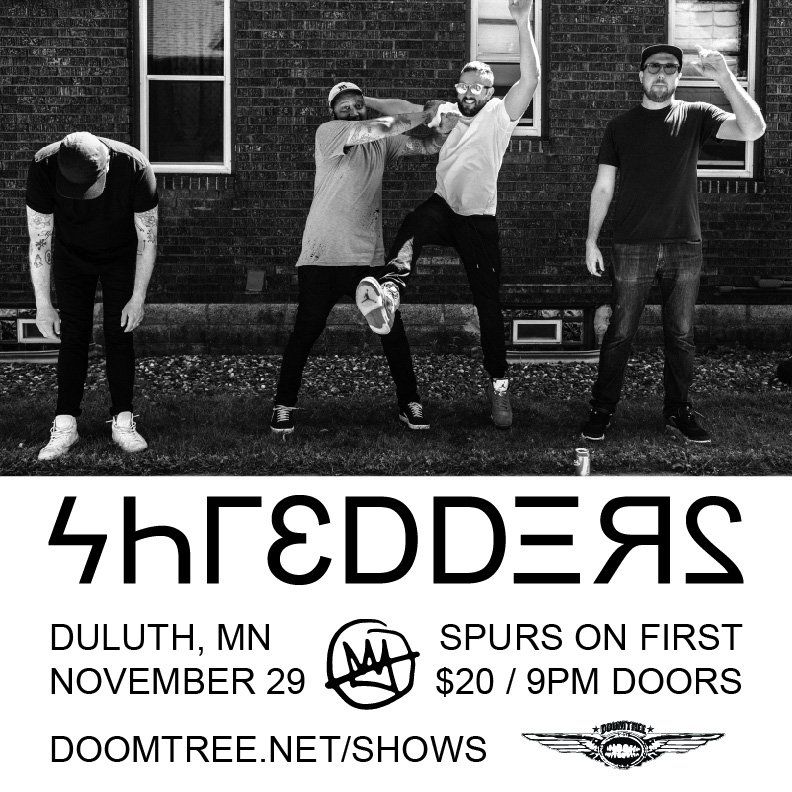 And for those of you closer to the southern regions of this beautiful state, you can catch the final Shredders show of 2018 at First Avenue on December 29th for the big SNOWTA Pre-Party rager. We'll be performing alongside GETTER, Bobby Raps, and a slew of other great acts. Come ring in the new year a few days early with us. Grab those tickets right HERE.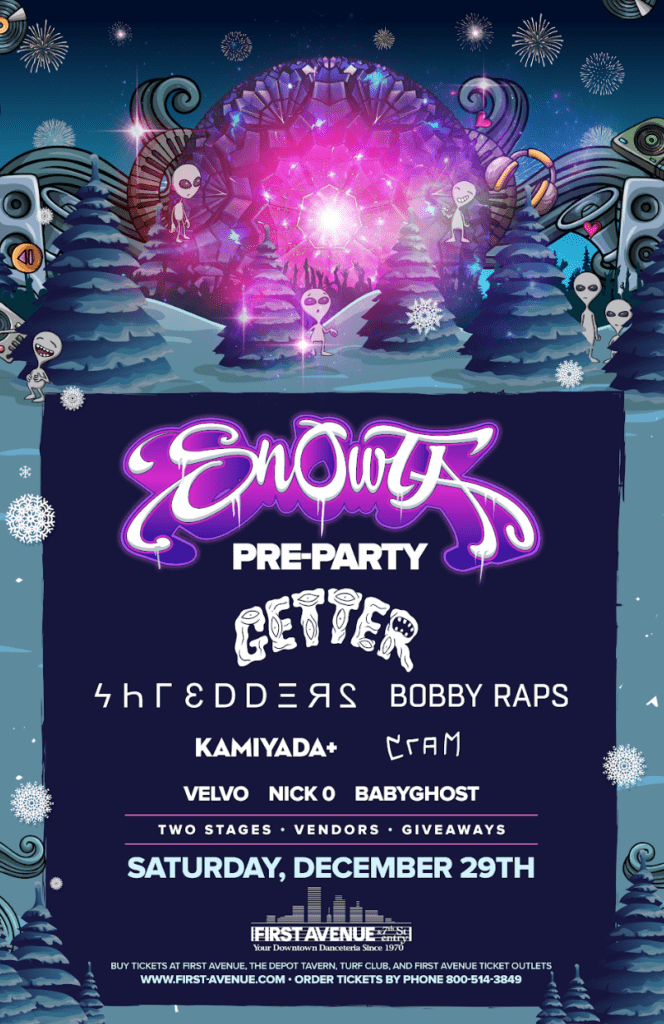 Speaking of awesome rap shows that also involve P.O.S (ULTIMATE SEGUE STREAK BONANZA!!!), he and Astronautalis have been resting up a bit after their long Four Fists US trek wrapped up last week. Fear not though, January will bring a whole new leg of the #6666 Tour, this time overseas throughout the UK and Europe. It won't be long til we see these smiling faces again!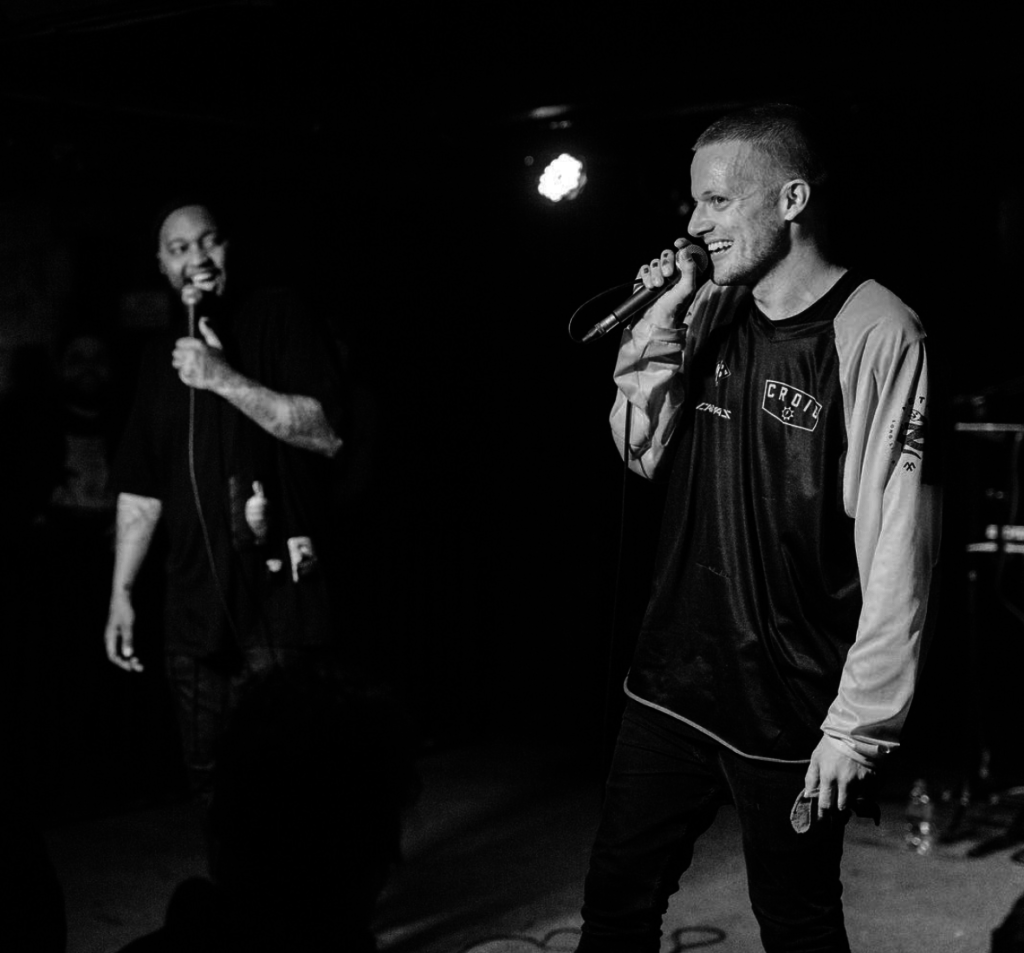 Full dates and details for the January run below. Grab your tickets right HERE.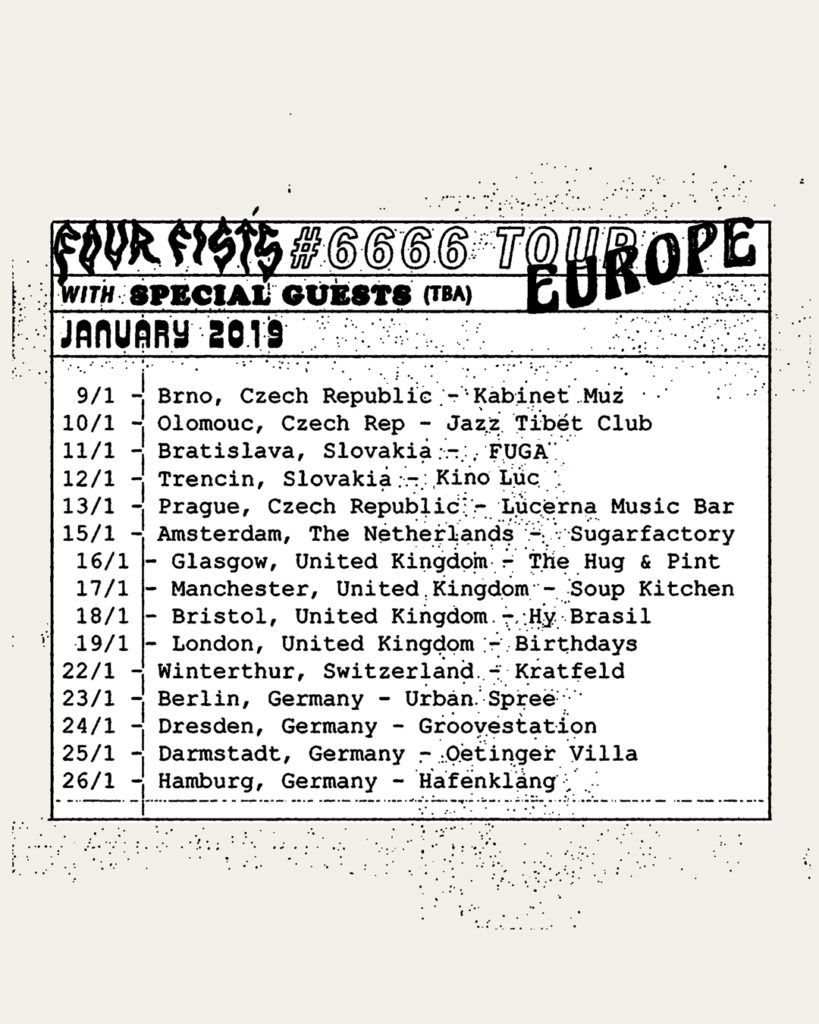 Quick little reminder that we're now just over TWO WEEKS until the release of the Doomtree self-titled and False Hopes ten-year-anniversary vinyl reissues. My oh my, how time flies. I've been having a blast reliving some of these early years and taking a stroll down memory lane. Sims recently dug up these incredible old photos from our infancy and I laughed so hard that I cried a little bit. Young gunners!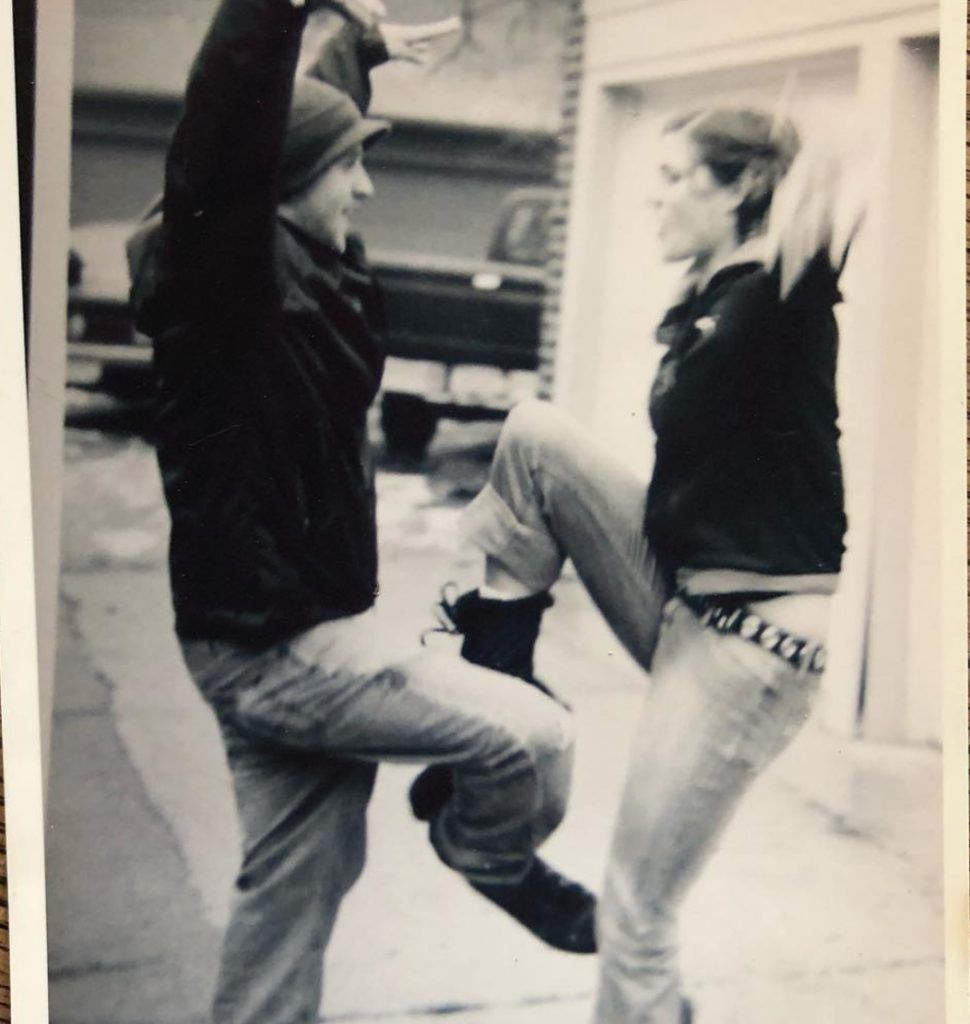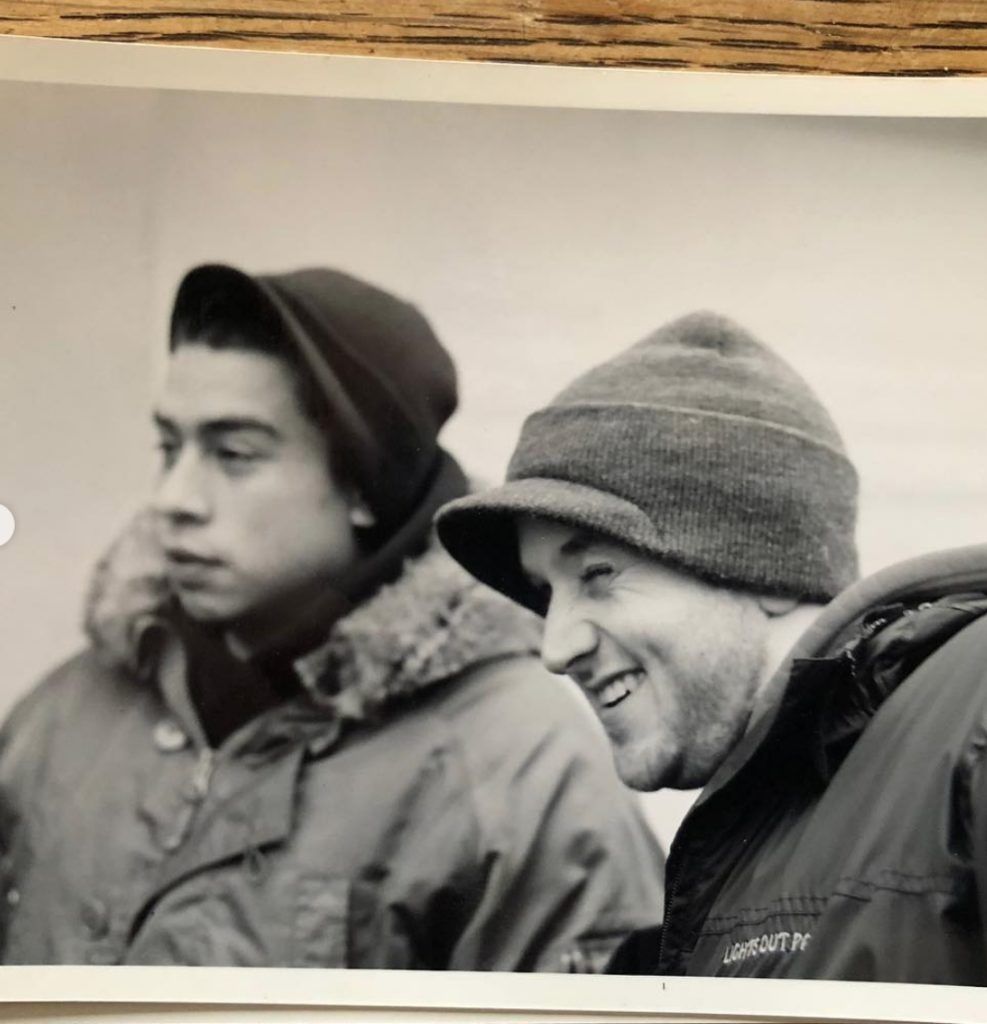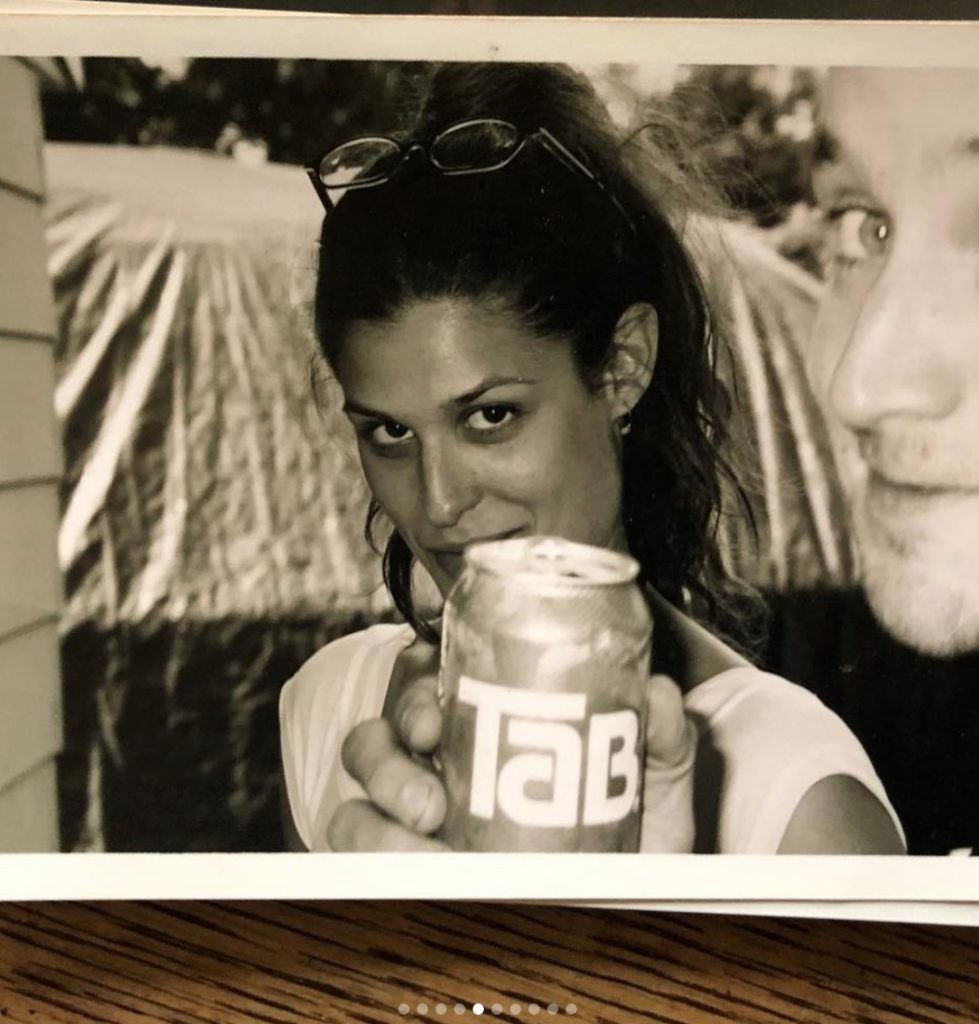 Just babies! There are still a handful of Collectors Edition Pre-Order packages available for these reissues if you've been sleeping over the past few weeks. We're only making 200 of these bad boys ever, and the special merch that comes with the Collectors package is outrageously cool. Check out all the details below and grab your copy today right HERE before they're gone for good.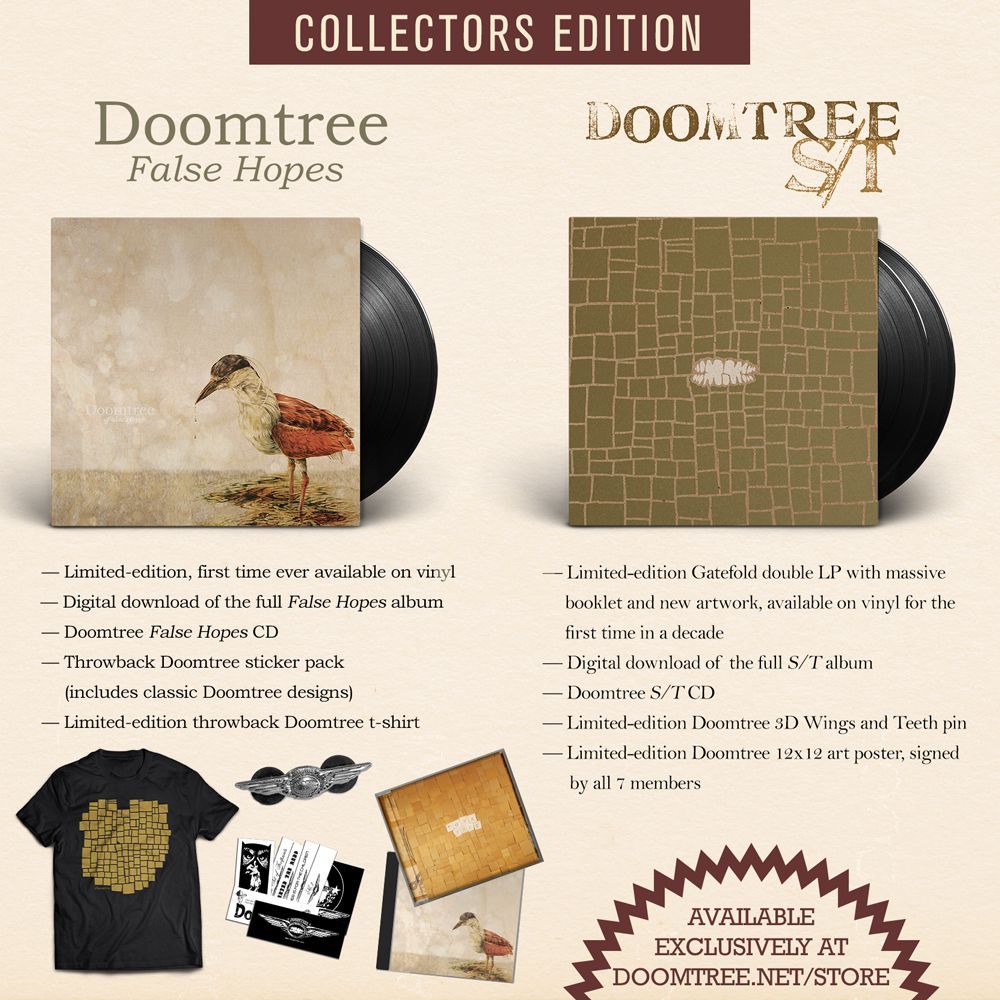 OK that does it for the Doomtree-related news this week, which means it's yet again time for a new round of Tuesdays With Lazerbeak Bonus Jams. Just a sampling of the new music I've been bumping this week. Make sure to add and save my Bonus Jams Playlist to your personal Spotify player right HERE. I update it every Tuesday morning week with all of the best new jams. There are currently 400 heaters in the playlist from just this year alone. Dooooooit.
Kicking things off this week with a heavy dose of R&B. For whaterver reason, the fourth quarter usually brings an onslaught of excellent music from this genre and I am not complaining. The new Mariah Carey album rules, especially this collaboration with Blood Orange's Dev Hynes and the legend god Slick Rick.
Mariah Carey – "Giving Me Life" ft. Slick Rick and Blood Orange
My entire family are huge Fifth Harmony fans, and I couldn't be more excited to see Normani break out with some solo singles after Camila blazed a path last year. This collabo with Atlanta's 6lack is awesome. He had one of the best albums of the year on the low as well.
Normani & 6lack – "Waves"
OVO's Roy Woods continues to drop monster singles. This guy is one of my favorite new R&B acts and he keeps on getting better. Check out "Snow White" below.
Roy Woods – "Snow White"
Sevyn Streeter just dropped a great new single with a crazy flip of The Gap Band's "Yearning For Your Love." Love it when modern music can call back to the old school like this but still maintain the sound of the times.
Sevyn Streeter – "Yernin"
I'm just getting familiar with Kelsey Lu but both this "Due West" song and video have my complete and total attention. So great. V excited to check more of her music out.
Kelsey Lu – "Due West"
Ditto for Ari Lennox, who I've been sleeping on for a minute. This new "No One" single bangs.
Ari Lennox – "No One"
Huge shouts to Mike WiLL Made-It for orchestrating such a star-studded soundtrack to the new Creed II movie. The credits on this one are NUTZ. I'm a big fan of the one-two punch (boxing reference very much intended) of this Lil Wayne x Bon Iver collaboration. Shouts to my man BJ Burton with the production assist too!
Mike WiLL Made-It and Lil Wayne – "Amen (Pre-Fight Prayer)"
Bon Iver – "Do You Need Power? (Walk Out Music)"
Loving the new EP from producer Jacques Greene. This whole thing is incredible and I could not recommend it any higher. Here's the leadoff track.
Jacques Greene – "Convex Mirror"
And of course I've gotta end things the same way we started up at the top, with the brand new heater from Sims x Air Credits x ICETEP. Bump this "Cannon" joint at extreme volumes all week long and then get yourself over to the Fine Line for the big show this Saturday.
Sims x Air Credits x ICETEP – "Cannon"
Alright, that's it for this post. I hope you all have a fantastic first few days of December. Can't wait to see a bunch of you up in Duluth on Thursday for the Shredders show. And if not, I'll be back here next week for another wild Tuesdays With Lazerbeak rundown. See you then!
— Beak
Twitter: @_LAZERBEAK_
Instagram: @lazerbeak

SUPPORT THIS BLOG LYFE. TUESDAYS WITH LAZERBEAK SHIRTS AND POSTERS AVAILABLE NOW!!!