BLAMMO! Welcome back to another edition of Tuesdays With Lazerbeak. I hope you're all having a smooth transition into 2019 and easing back into reality. Lots of cool stuff to cover today, so let's jump right into it. Last Friday Dessa released a brand new lyric video for her live band version of "Half of You." It was created by the very talented Donnine Canamar, who also had a great entry in Dessa's "Shrimp" Contest. Check out the "Half of You" lyric video below.
Dessa – "Half of You" (Band Version) Lyric Video 
And if you missed it over the holidays, the final Doomtree Records release of 2018 was Dessa's double single for "Half Of You." The first version was done by the incredible Takénobu who created a super stripped back orchestral interpretation of the song. The second track is the live band version from the lyric video, which many of you have heard performed at  Dessa shows over the past year. So glad that got recorded. Shouts to Kara Laudon, Matthew Santos, Jonathan Marks, and Saam Hagshenas for the sweet take. Check out the two songs below or on any of your favorite music streaming platforms.
Dessa – Half Of You EP
Dessa has a couple one-off shows this winter in Chicago, Red Wing, and Lutsen before turning her attention to the big Minnesota Orchestra live recording events taking place on March 26th and March 28th. Heads up that those orchestra shows are getting very close to selling out, so if you're planning on attending now is the time. Dessa has also just been confirmed on a couple major festivals this Memorial Day weekend, performing in Napa Valley for Bottle Rock and Boston for Boston Calling. Check out all the details below and grab tickets for any of these upcoming shows right HERE.
And speaking of awesome shows (SEGUE STREAK!!!), P.O.S and Astronautalis are currently crushing it on the European leg of this killer Four Fists #6666 World Tour. They've got the homie Subp Yao along with them for this run and everything I've heard about these shows has been incredible. Here's a pic from Lukas Vacek of the show in Prague. 400+ sweaty humans in the building. LOVE IT.
The dudes just wrapped up the eastern dates and will now be headed for the UK this week. Check out the full run of dates below and let your peoples over there know about it. Also some really great news: Despite the Amsterdam venue shutting down, we've just gotten word that there will still be a show tonight (1/15). It has been moved to a free show at AKHNATON. Grab tickets for the rest of the dates right HERE.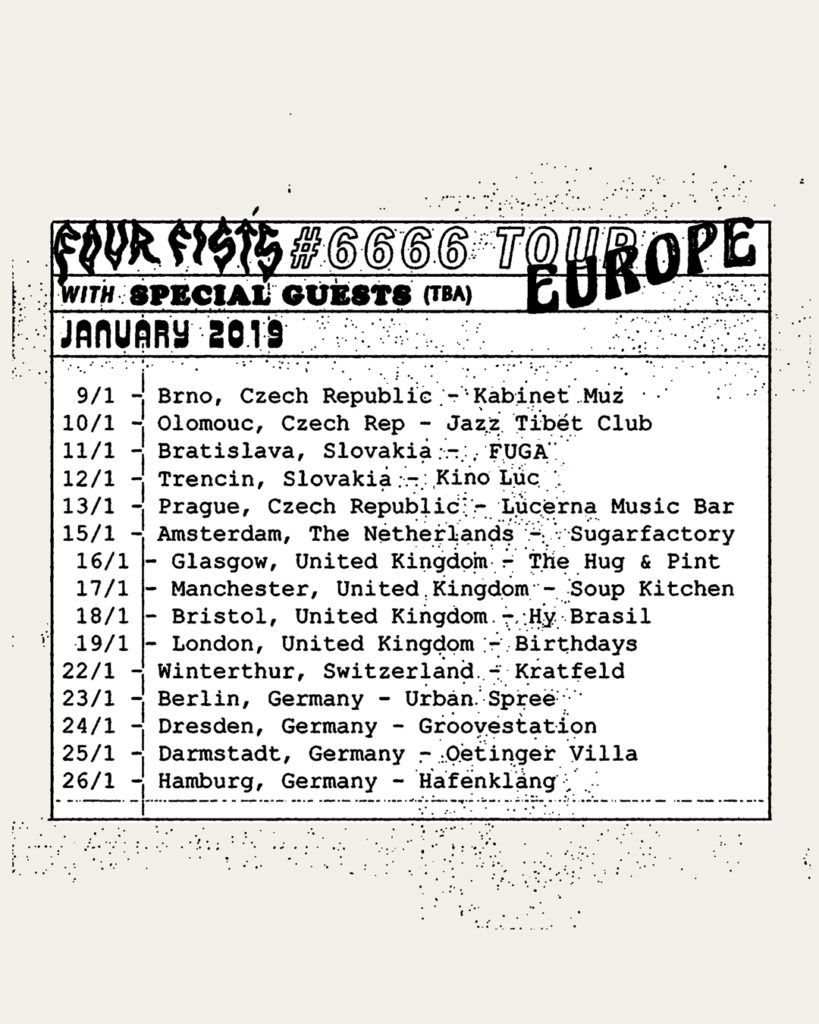 Oh and here's this, just because.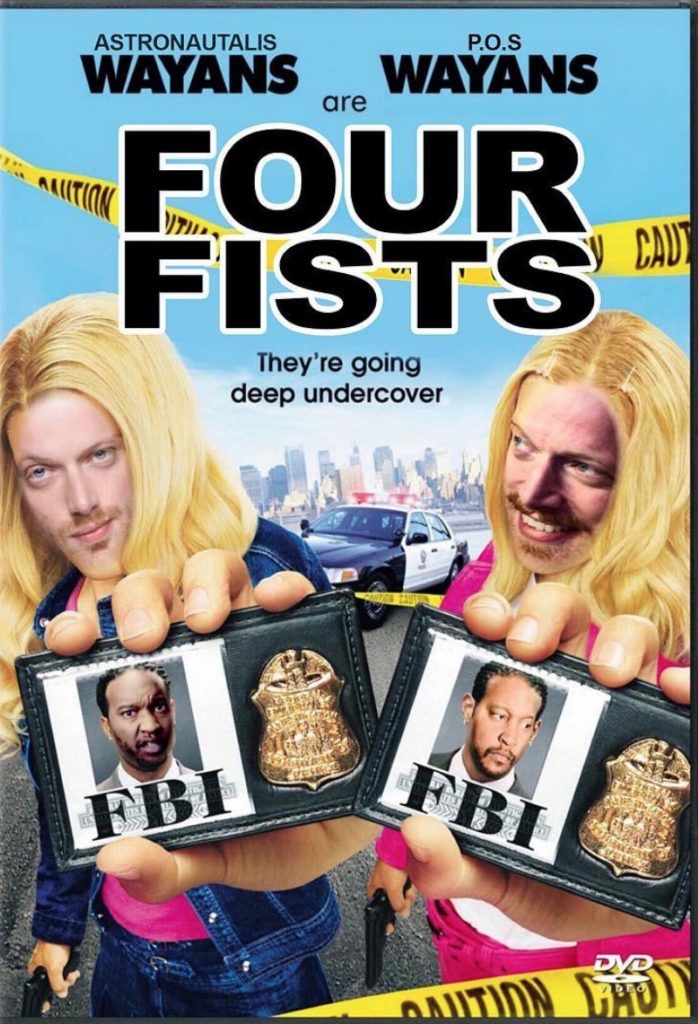 Last week we announced the details of my first Lazerbeak solo album in over seven years. The project is called Luther and we'll be releasing it on Doomtree Records this February 15th. That's the excellent album art below by Andrew McAlpine and James Gundersen.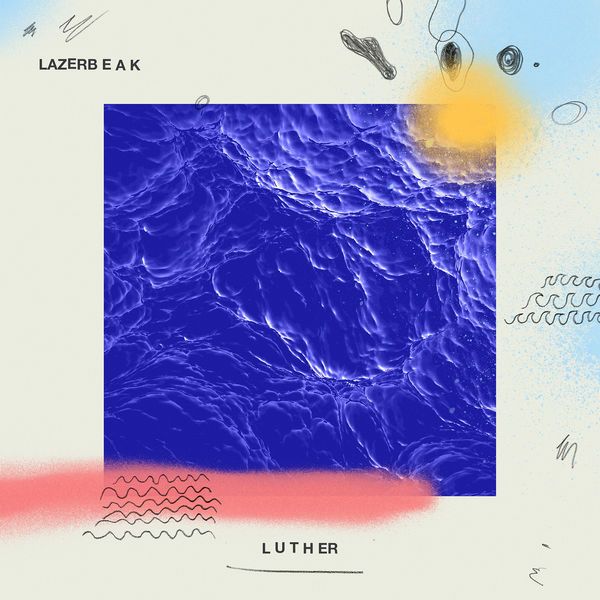 You can listen to first single "Winging It" below and read a little more about the creation of this album in last week's blog post (right HERE). I just want to say an enormous thank you to everyone who has listened, shared, or sent encouraging words my way. I was pretty nervous to put this music out into the world because of what a left turn it is from my usual sound, and you've made me feel really awesome this past week. More songs coming soon, but for now enjoy "Winging It."
LAZERBEAK – "Winging It"
LAZERBEAK – "Winging It"
With the rollout starting to build for Luther, I decided to go down memory lane and create a Spotify playlist discography of every song that I've had a musical hand in (or at least the ones I could find on Spotify). Check it out below, I tried to go chronologically newest to oldest and it was a really fun and strange exercise reliving the last few decades of my life. Check it out below or click right HERE to add it to your playlists or skim through it. I'll be updating this moving forward as well.
And if you'd like to support Luther even further, we have a ton of really crazy pre-order bundles available from the Doomtree Webstore. Check out the Collector's Edition below which comes with a personalized gratitude journal and a #CrystalDaddy crystal starter pack. Really can't make this stuff up, haha. Click HERE to check out all the pre-order options. We've got packages to fit every budget. Thanks for the support!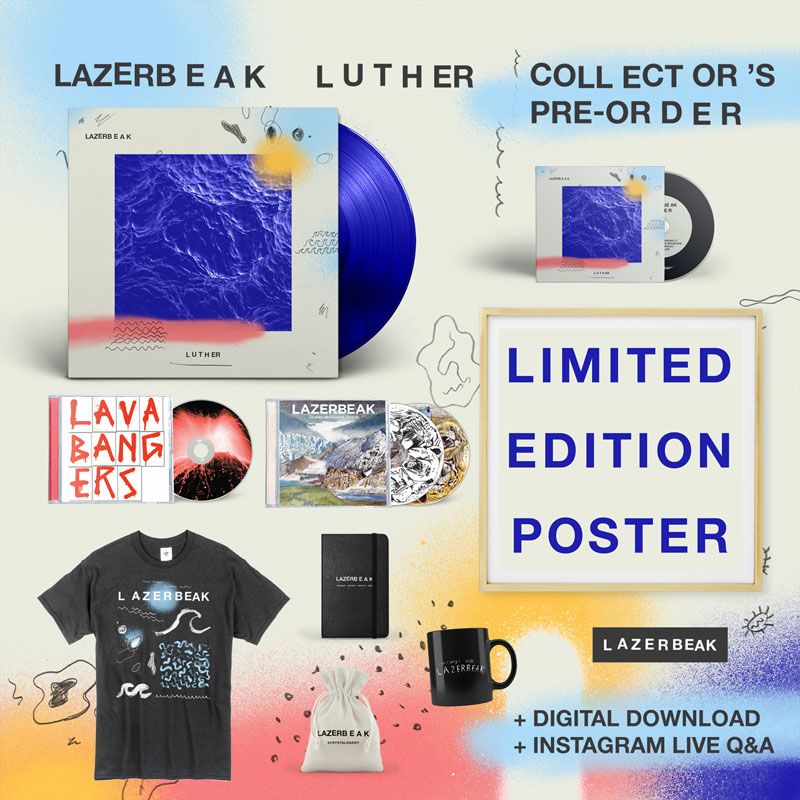 Oh! And on top of all of that, last week we also rolled out the inaugural episode of the new monthly Tuesdays With Lazebeak podcast!!! I'm a total newbie to this podcast world and I want to give another huge thanks to my co-host Jeyca Maldonado for producing it and generally just overseeing everything that goes into this thing. You can check it out on all the podcast places (iTunes, Spotify, Stitcher, etc). We're going to be recording the second one later this week and will be dropping these on the first Tuesday of every month. Very exciting times. In this first episode we break down the full Doomtree 2018 Year In Review, talk about all the major DTR releases, argue about our favorite non-Doomtree albums of 2018, and take a deeper look into the inspiration and creation process behind this Luther solo album. Check it out HERE and spread the word!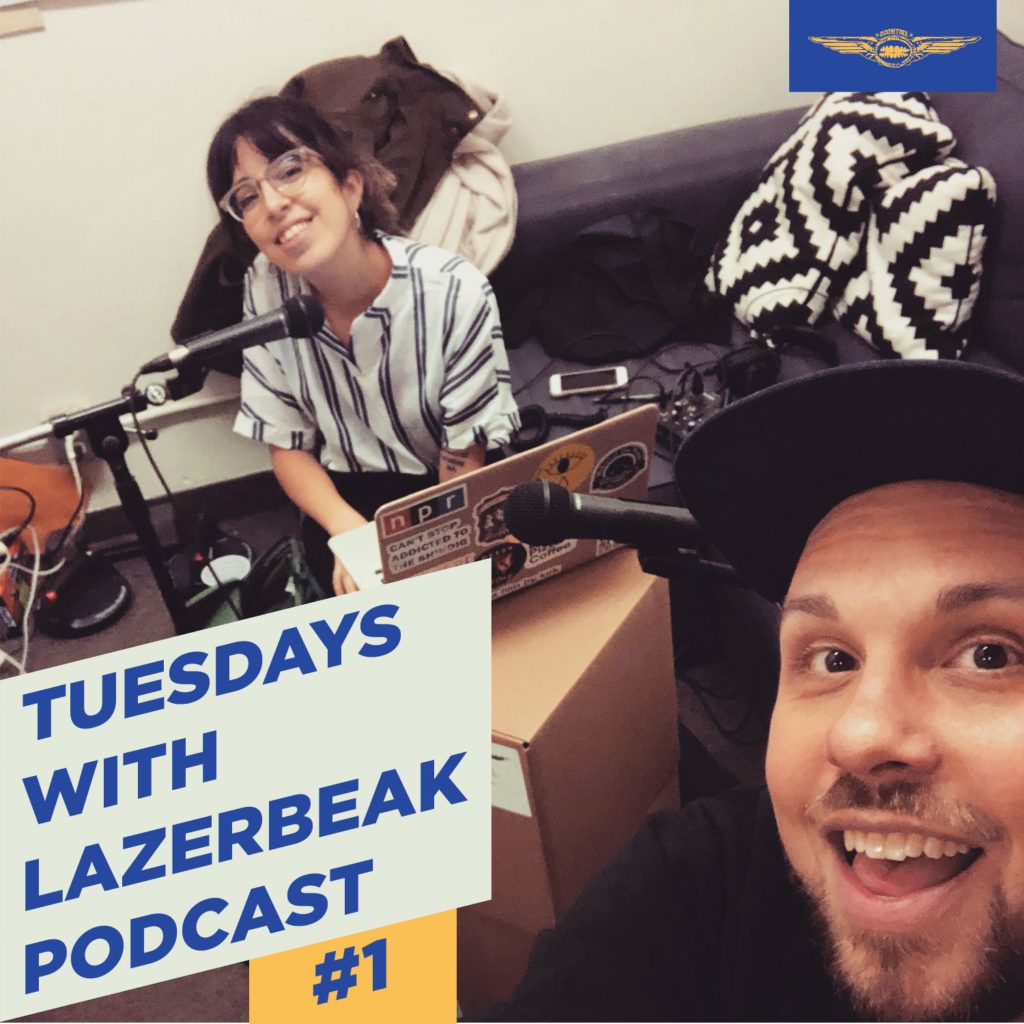 BAM! Alright, that does it for this week's post. I'm swamped with work today but I promise I'll come back next post with some new Bonus Jams that I've been bumping lately. I hope you all have a fantastic week and I'll see you next Tuesday for another round of TWL!
— Beak
Twitter: @_LAZERBEAK_
Instagram: @lazerbeak