OH YEAH BABY! Welcome back to another action-packed edition of Tuesdays With Lazerbeak. This Friday, Doomtree Records will release my first solo album in over seven years. Holy moly, I'm freaking out. Extremely happy to get to this point in the album release process. That's the beautiful physical LP and CD that just came in last week.
Making this album was a total departure from my usual everything-and-the-kitchen-sink, bang-you-over-the-head approach. I basically tried to create the exact opposite of my previous instrumental solo album Lava Bangers, which was a full-on assault of 20 crackling heat knockers. This time around I tried to strip things back as much as possible and let things build slowly and patiently. It was really hard at first to not just go 0 to 60, but I ended up having a blast and challenging myself in a way that I hadn't expected. Love it when that happens out of nowhere. Here's a little example of how first single "Winging It" came together.
https://twitter.com/DOOMTREE/status/1095352263592341504
Shouts to my main man Zeke Salo for putting the vid together. We shot these track-by-track breakdowns for a lot of the songs on the album and I'll be rolling those out more frequently once the album is out on Friday. In the meantime, here's the full and final version of "Winging It" to hear how it all worked out.
LAZERBEAK – "Winging It"
And in case you missed it last week, here's the music video for my new single "Ready." Major shouts to giaw for producing all the super calming visual content. Check out more of her stuff right HERE. Making this album was a really relaxing and cathartic process, and this video perfectly matches that mood. Hope you enjoy it!
LAZERBEAK – "Ready" Music Video
This past weekend I actually started shooting a second music video for a new song off of Luther. Top secret right now but I can guarantee that the wardrobe for this one is on point.
And while we're at it, here's the third song from Luther that's been released to date. It's called "Retreat" and I made it last year during an unrelenting winter (sound familiar?), daydreaming about strawberry margaritas and saxophones on the beach.
LAZERBEAK – "Retreat"
I cannot wait to share this full project with you. Getting incredibly antsy, but in the meantime I've been keeping busy filling up all these #CrystalDaddy crystal starter packs that come with the Collectors Edition of the physical pre-order. I am hand picking 4-5 crystals per bag and including descriptions of each stone along with a stick of Palo Santo for getting your smudge on. This is by far the most ridiculous merch concept I have ever seen to completion and I love it so much.
Just finished up all the personalized Lazerbeak Gratitude Journals as well! Holy god I really thought my hand was gonna fall off for good there.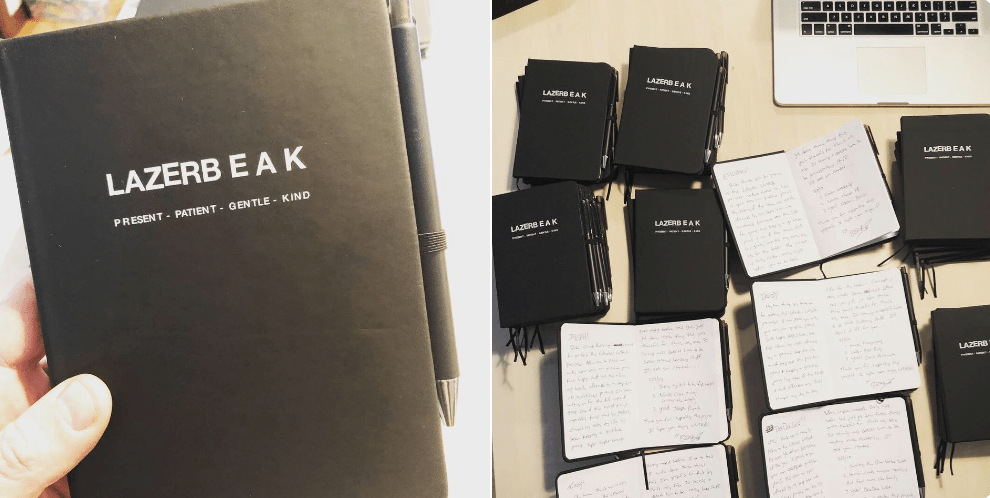 There are still a handful of the Collector's Pre-Order available, and we also have Standard and Deluxe options for all budget ranges. You can check out all three tiers at the Doomtree Webstore right HERE. Thank you so much for the support and for helping to keep this little Doomtree economy going. It means the world to me.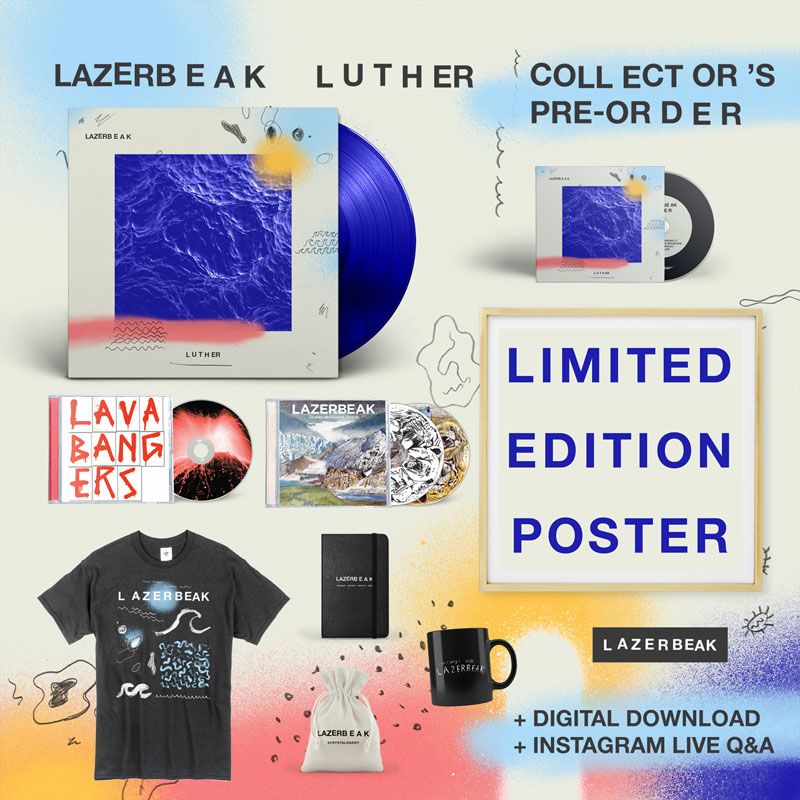 Last week we released the second episode of the Tuesdays With Lazerbeak Podcast. I gotta admit, when my co-host Jeyca hit me up a few months back and convinced me to try out the podcast game I was pretty skeptical, but turns out these are really fun to make. Loved having our first guest (and number one fan) Dessa on this episode. I also break down the beat for "Ready" and ignite a worldwide beef with Sheryl Crow at the end. Check it out below or anywhere you listen to podcasts right HERE.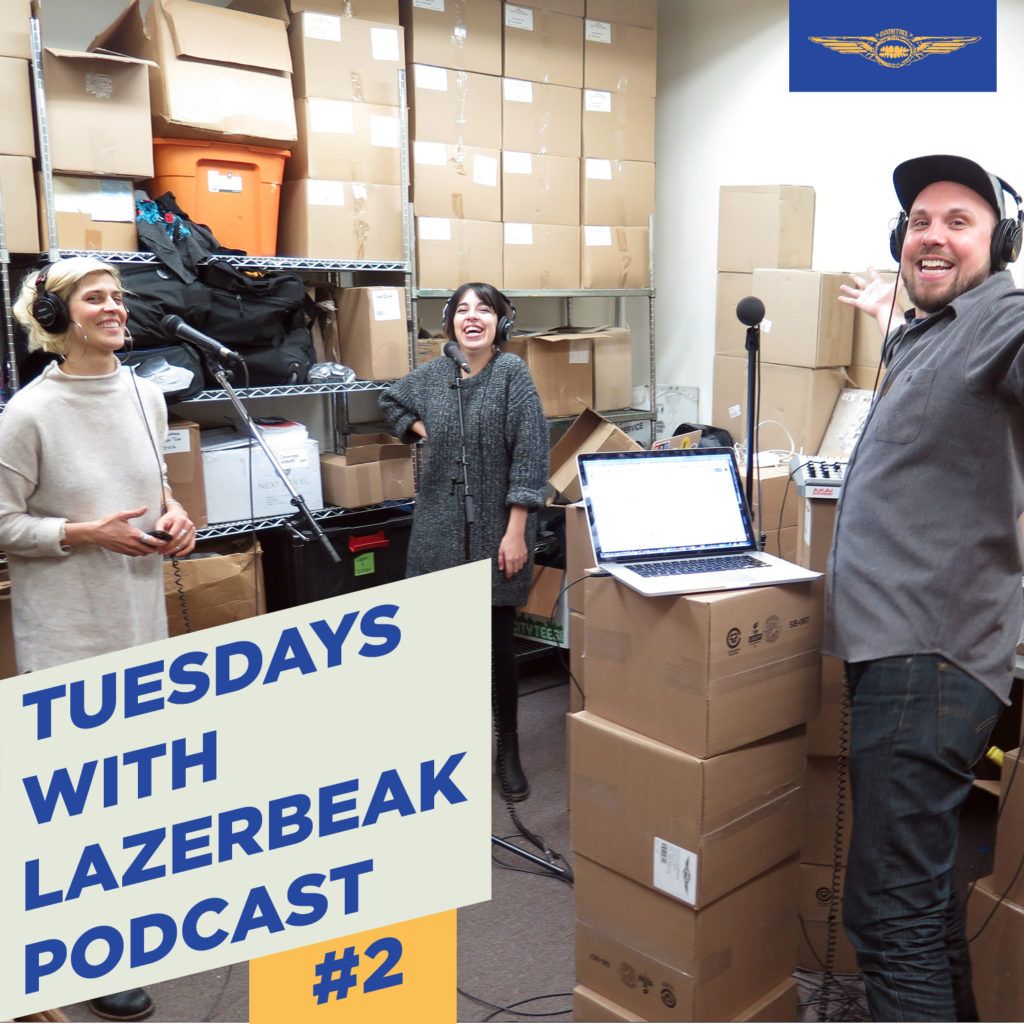 One more Luther-related thing to cover: On March 8th I'm going to be throwing a very special one-of-a-kind release show. This is not your typical play-the-album-front-to-back with a few openers type of night. We're getting real grown up this time around. The evening will include tons of insight into the inspiration and creation of the album, I'll be breaking down beats live, talking about mindfulness and family and all sorts of other things that have greatly impacted my life in the time between solo albums, and inviting a slew of incredible musical guests on stage to run through songs from the last two decades of my discography. It all goes down at the newly renovated Parkway Theater and I really hope you can join me. Check out the details below and grab your tickets HERE.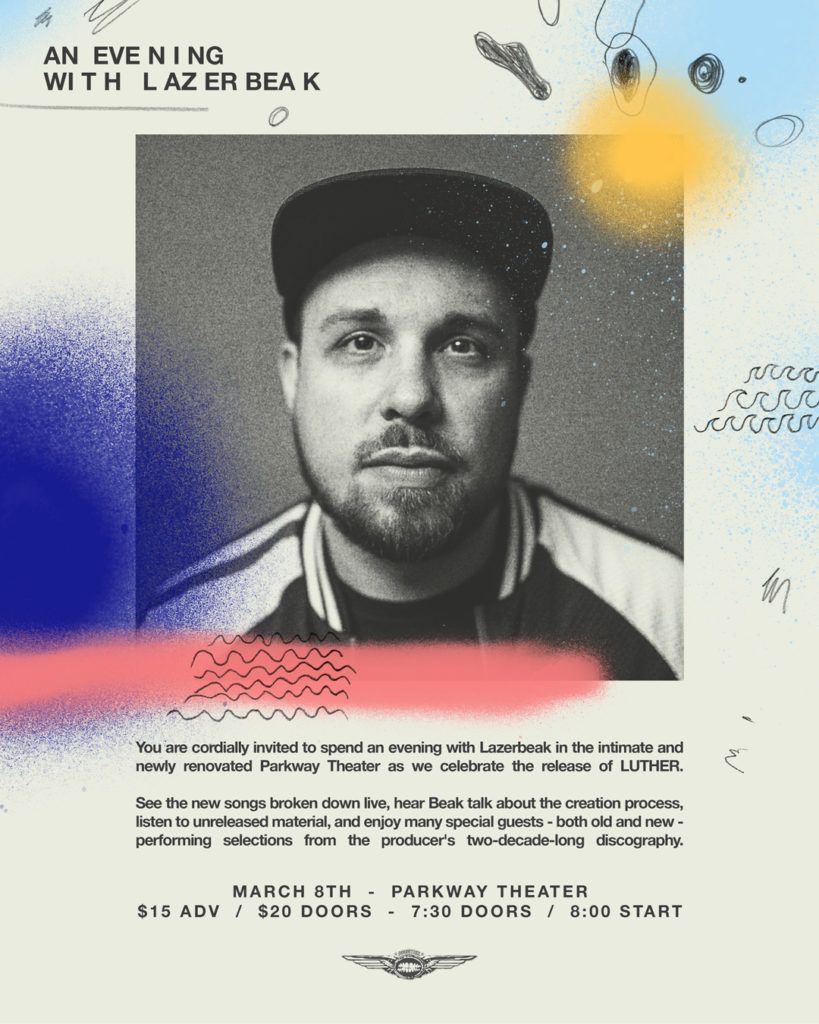 And speaking of shows (SEGUE!!!), P.O.S just wrapped up his two-week run celebrating the 10 year anniversary of his classic album Never Better. Thanks to everyone who came out across the country to partake in these rad events. Here's a bunch of great pics from the last night of tour in LA courtesy of our homie Sarah Dope.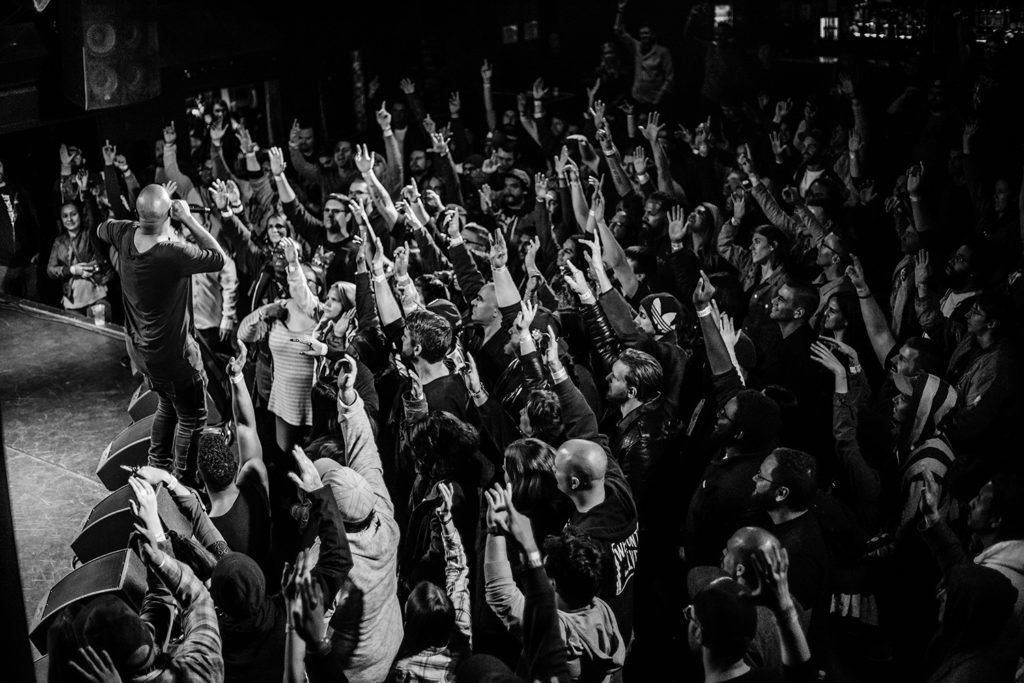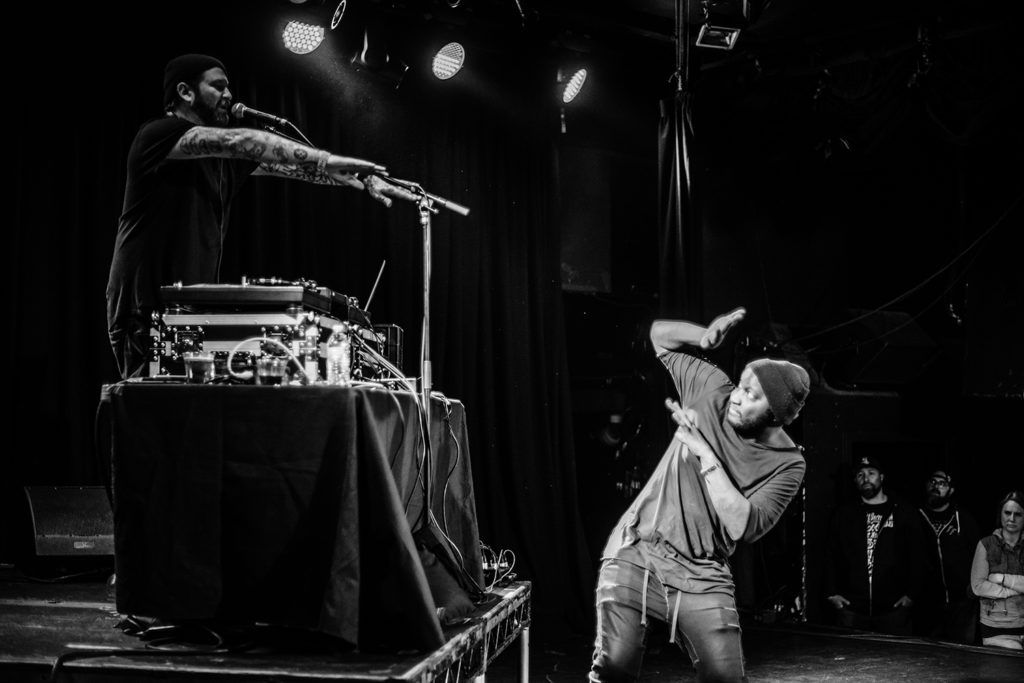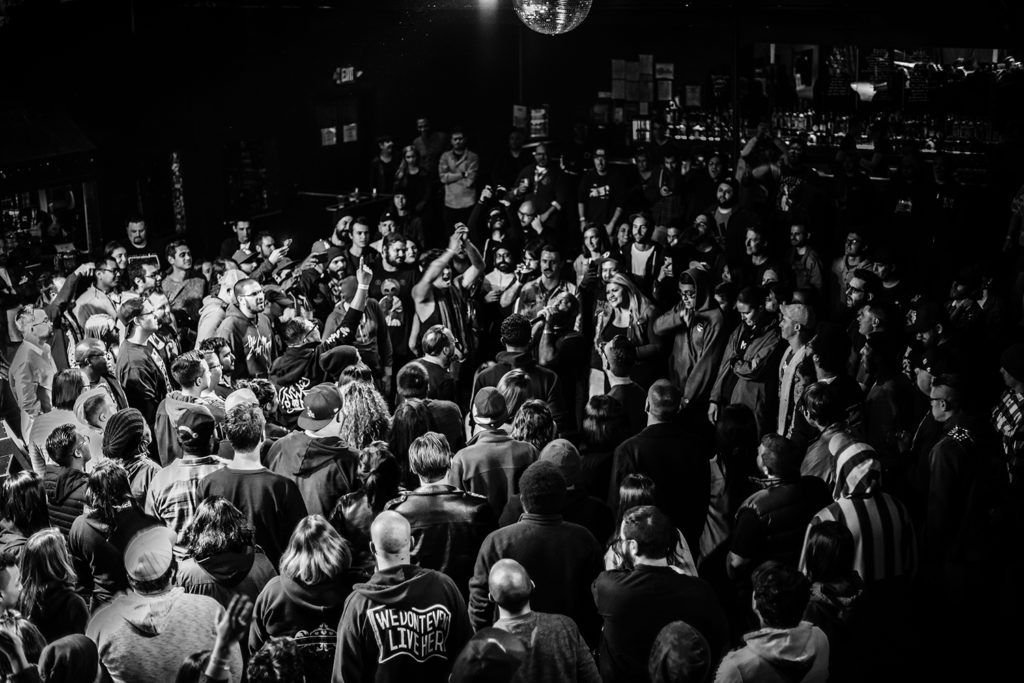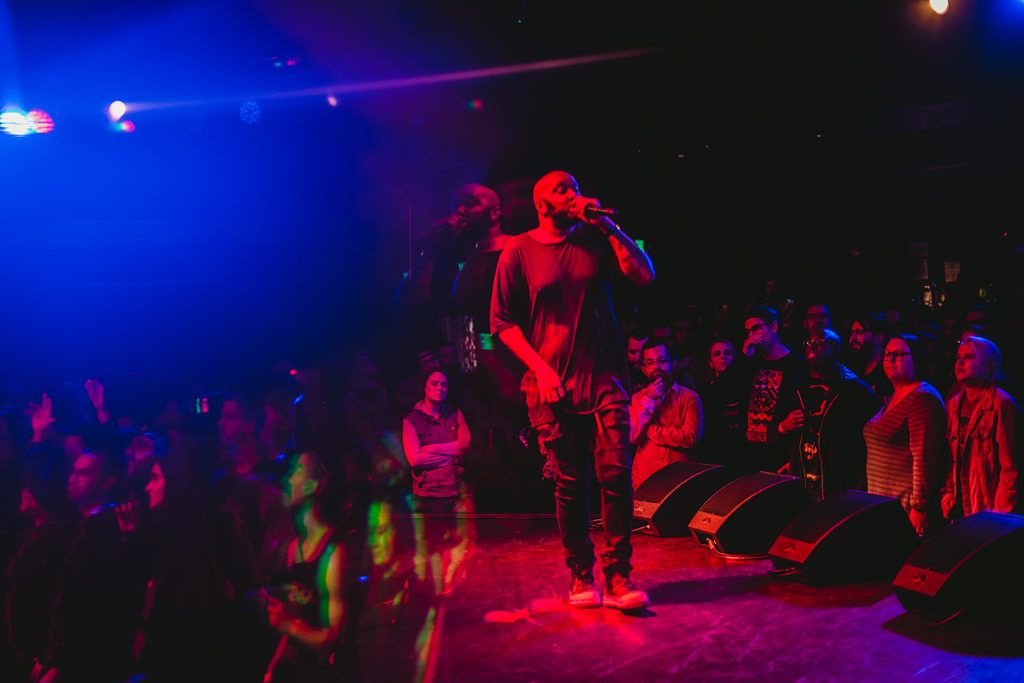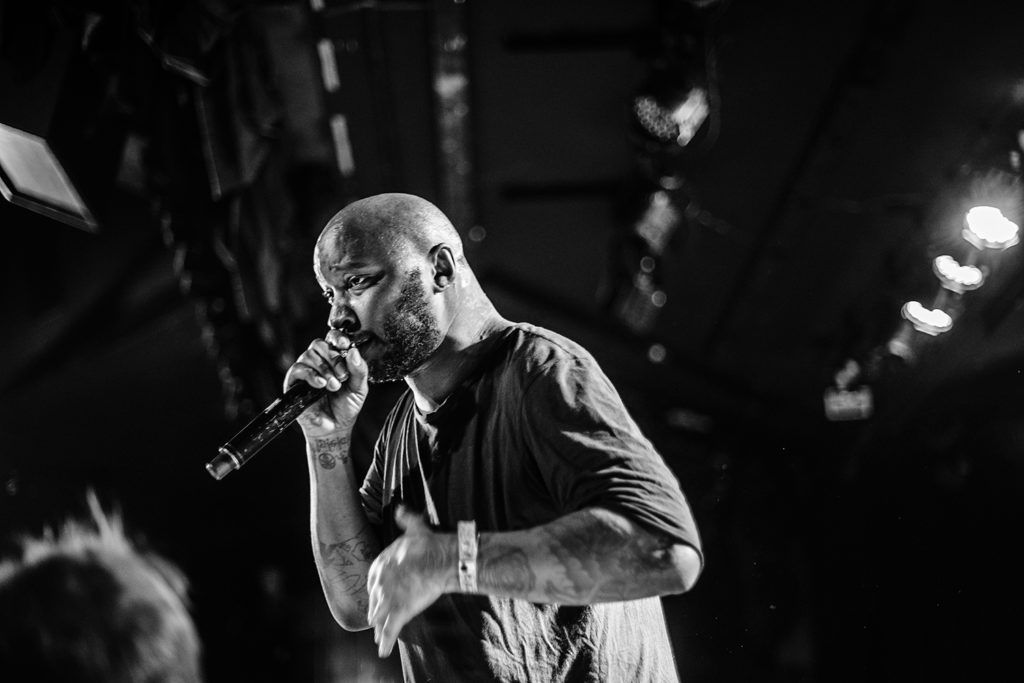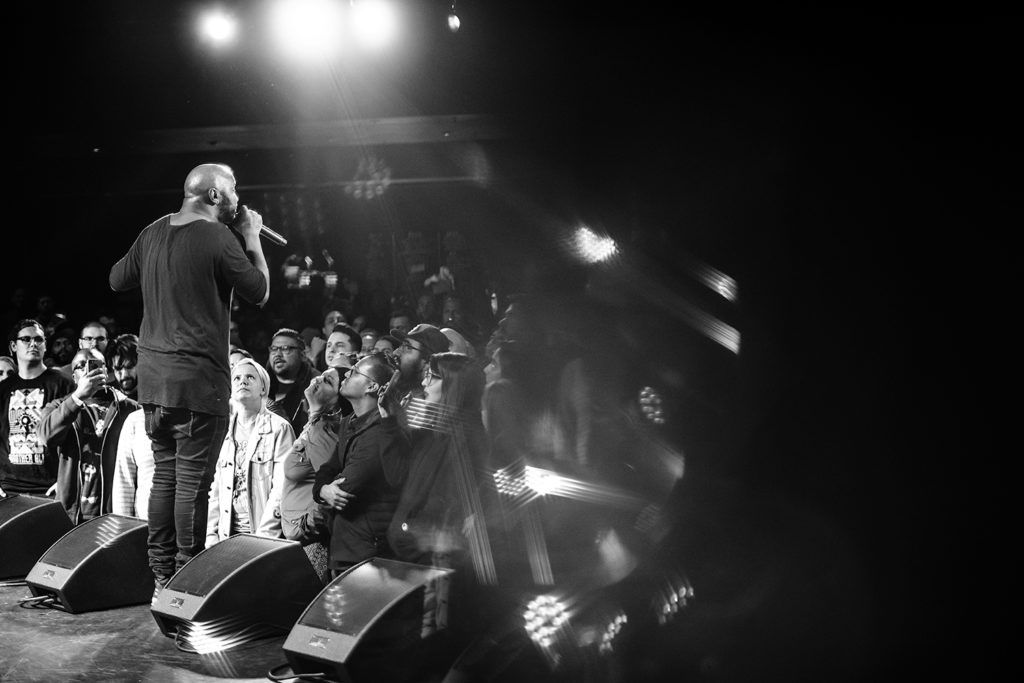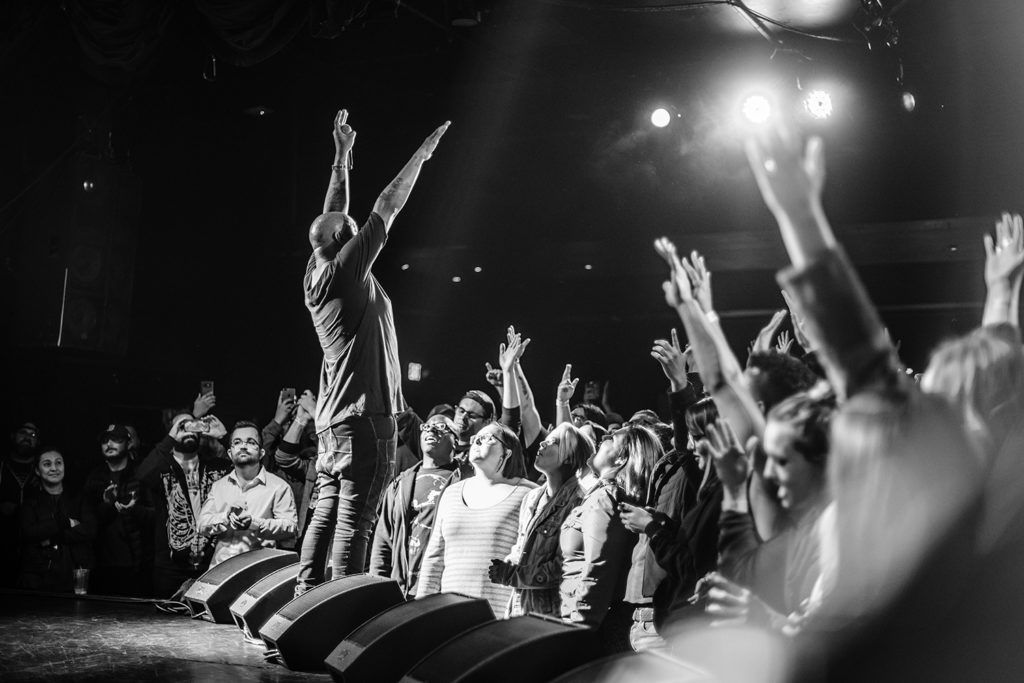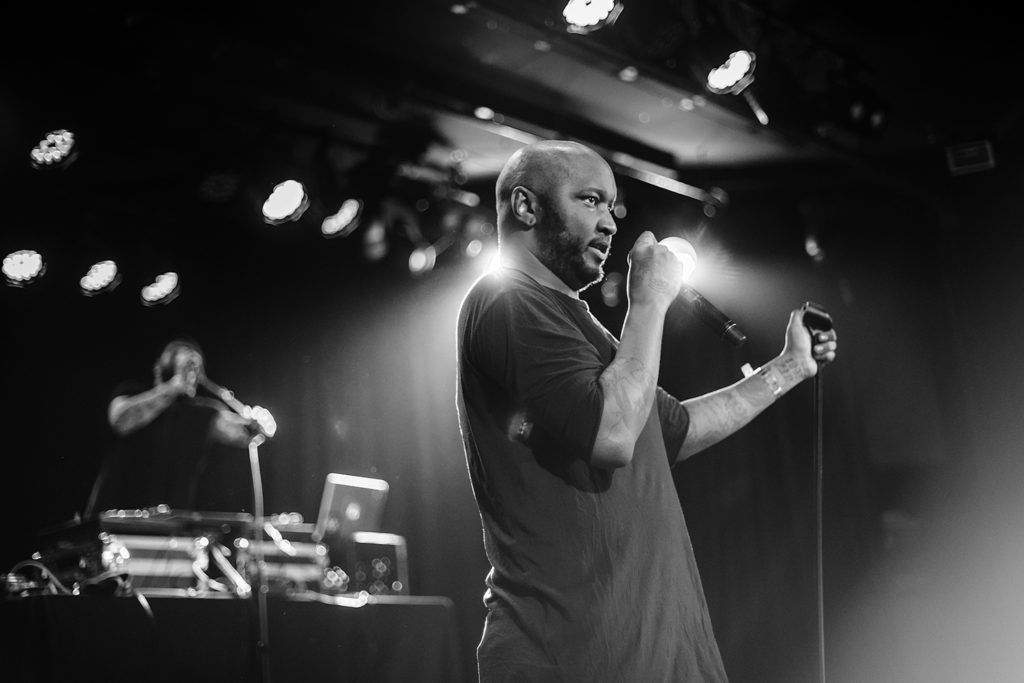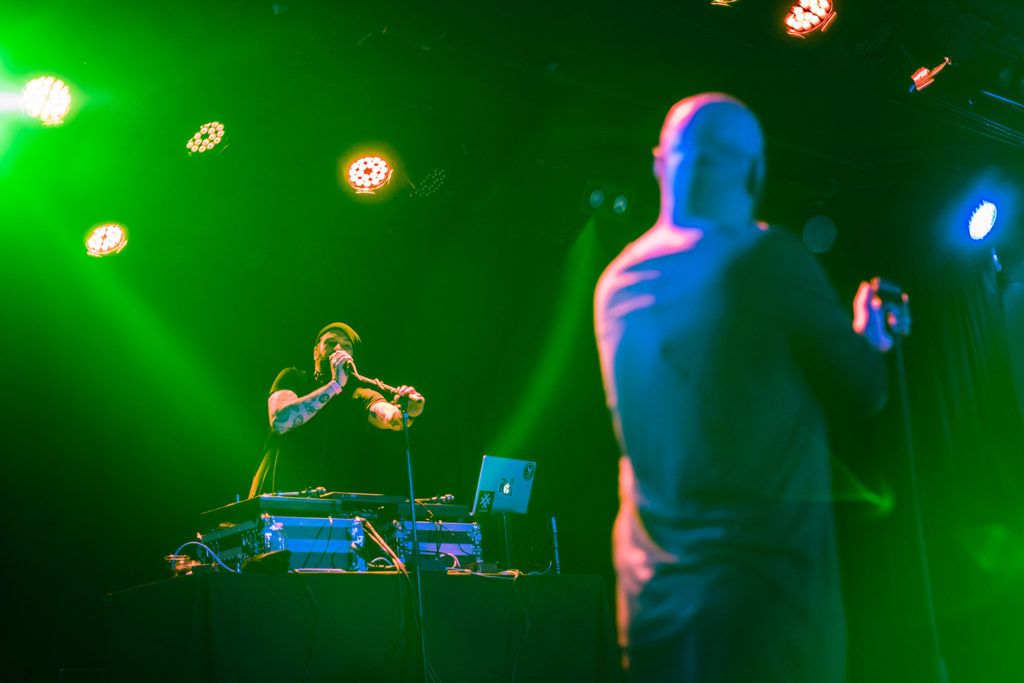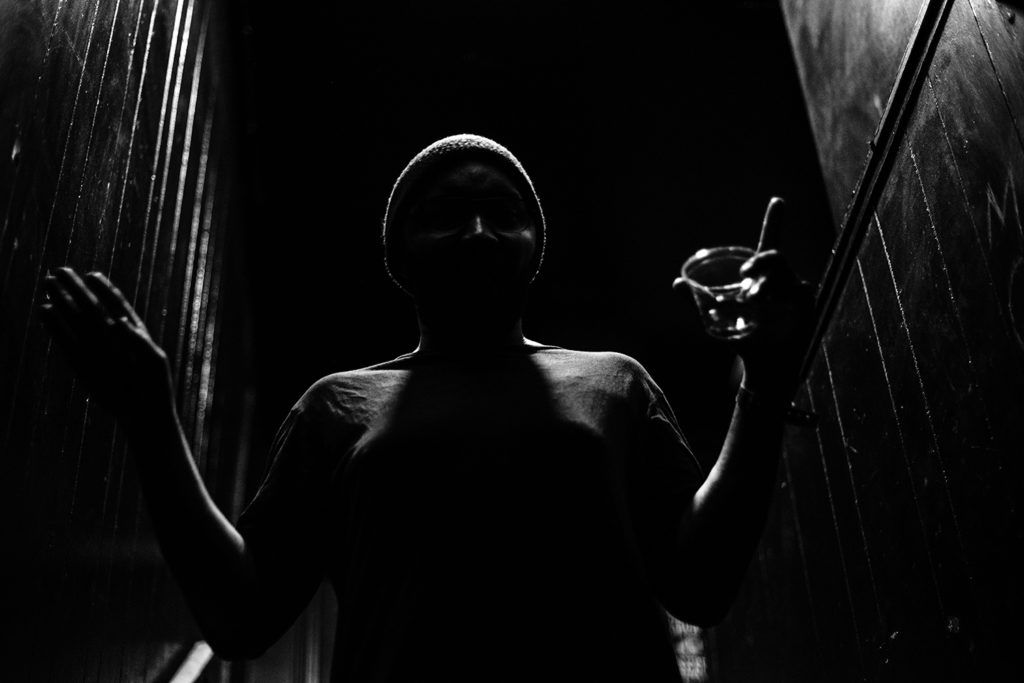 So cool. You can grab yourself a copy of the newly reissued Never Better on color triple vinyl right HERE.
BOOM! That does if for Doomtree-related news this week, which means it's once again time to dive into a ton of new Bonus Jams. I skipped these last week, so we've got a lot of jams to cover. Kicking things off with what is already shaping up to be a pretty serious Album Of The Year contender. Ariana Grande is inescapable these days. As a legit Ari superfan I was one of the few who was pretty severely disappointed with last year's Sweetener album, but this new one is a complete and total return to form. Soooooooo goooooooooood.
Ariana Grande – "break up with your girlfriend, i'm bored"
I'm loving the new album from ex-Danity Kane singer Dawn Richard. This is by far the best and most cohesive thing she's ever done. Can't get enough of it.
DAWN – "Jealousy"
I know a lot of people have been scarred by the "Despacito" craze that took over all our lives for the last two years, but this new Luis Fonsi album is PHENOMENAL. Every song is a smash hit and I'm glad he included some of his earlier one-off singles on here as well. Loving it.
Luis Fonsi – "Apaga La Luz"
Also extremely into this new one from Lauv and Troye Sivan. Smash hit.
Lauv & Troye Sivan – "i'm so tired"
I completely screwed up and slept pretty heavily on Buddy's breakout album last year. Not sure how I didn't give it its fair due, but I've finally come around and I'm all about it. Here's "Hey Up There" with Ty Dolla $ign.
Buddy – "Hey Up There" ft. Ty Dolla $ign
Super into this new Lip Talk album as well. Great mix of older indie rock and newer electronic production. Big fan.
Lip Talk – "Ad Junkie"
And the new album from Dreezy has been getting tons of play in my Honda Pilot as well this past week. This intro song "Chicken Noodle Soup" is so barred up. What a way to come out the gate.
Dreezy – "Chicken Noodle Soup"
Big shouts to Bionik for putting me up on Nigerian singer Yung L. Loving everything I've heard from him so far and all the great new music coming out of Nigeria these days.
Yung L – "Kpononor"
Now to highlight some bonus jams from our great and insanely prolific state of Minnesota. So excited about this new Lady Midnight album and the fact that it is finally nearing release. One of my favorite MN artists, hands down. This first single "P((o))WR" is incredible and there's plenty more where that came from. Check it out below.
Lady Midnight – "P((o))WR"
BdotCroc just dropped a cool visual for her great song "Pour Down." Huge fan of her and excited to see what she's got up her sleeve this year.
BdotCroc – "Pour Down"
My guy Longshot is back with a new one-off single that he dropped on his 40th birthday earlier this month. One of the hardest working musicians I know. Check out "Better Man" below. This one knocks.
Longshot – "Better Man"
deM atlaS just released a new video for his song "Pneumonia" off his recent breakout Bad Actress album. This was definitely one of my favorite songs from that project. Great video too.
deM atlaS – "Pneumonia"
Excited about this new Baby Boys group which features members of both Hippo Campus and Happy Children. This is the first song they've released and its got a v cool vibe. Pumped to hear more.
Baby Boys – "Kinky Toe"
The Legend God Craig Finn just announced his fourth solo album and released first single "Blankets." I'm def biased as I've been a massive fan of everything he's done my whole long-legged life (from Lifter Puller to The Hold Steady to solo work), but the new songs I've heard from this project are truly phenomenal. Check out "Blankets" below.
Craig Finn – "Blankets"
And lastly, here's a wonderful new video from Jeremy Messersmith just in time for Valentine's Day. It's all about self-love and taking a little time for yourself, and it features an Oscar-worthy performance from our good friend Har Mar Superstar. So good!
Jeremy Messersmith – "Sweep Me Off My Feet"
As always, you can follow along with these Lazerbeak Bonus Jams every week by adding this Spotify playlist to your library right HERE. I update it all the time so you can take it with you wherever you go.
Alright, that does it for this post.Keep hanging in there with all this doom and gloom weather. I hope you have a mega-positive week and I really hope you enjoy this Luther album when it comes out on Friday. I'll be back next week with a big recap. See you next Tuesday!
— Beak
Twitter: @_LAZERBEAK_
Instagram: @lazerbeak