OH MAN!!!! Have I got a crazy edition of Tuesdays With Lazerbeak for you. Spring is officially on and popping here in the Twin Cities and we're beginning to roll out more and more new music. First up, it is my sincere pleasure to world premiere the brand new "Valley Low" music video from my recent solo album Luther.  "Valley Low" is the last song on the project and one of my most favorite musical things I've ever created. Enormous shouts to my friend Mercies May for working with me to see this video through. We shot it in his apartment with nothing but a camera and a $65 adult furry spider costume. I really hope you enjoy it. If you're into it, please help me spread the word far and wide across the interwebs if you have a second this week. I'd really appreciate it. THANK YOU!
LAZERBEAK  – "Valley Low" Music Video (Directed by Mercies May)
Hahaha, amazing. Now for a brand new heat knocker just in time for Spring. Super pumped to release this brand new single from Sophia Eris, produced once again by Bionik and myself. It's called "Fanny Pack" and if it doesn't make you smile or move your body, you might want to check in with your doctor. Check it out right HERE on any of your favorite digital music services and help us spread the word! We've got a lot more jams to drop throughout the rest of 2019 as Sophia travels the world with Lizzo. First stop Coachella!
Sophia Eris – "Fanny Pack" (produced by Lazerbeak and Bionik)
HEAT! Last week we dropped the fourth episode of this new monthly Tuesdays With Lazerbeak podcast. It was so fun to have Minneapolis legend Mark Mallman on the show to talk all about his excellent new book The Happiness Playlist, how we both got into music, the challenges and rewards of switching mediums in the middle of your career, and a plethora of failed crockpot soup recipes. Check it out below or find it on any of your favorite podcast providers right HERE. And if you enjoy the podcast, could you do us a huge favor and like/subscribe/comment to let the world know you're feeling it? That kind of stuff helps way more than you'd think in the podcast world. Much appreciated, and thanks again to Mark for taking the time to chop it up with Jeyca and I!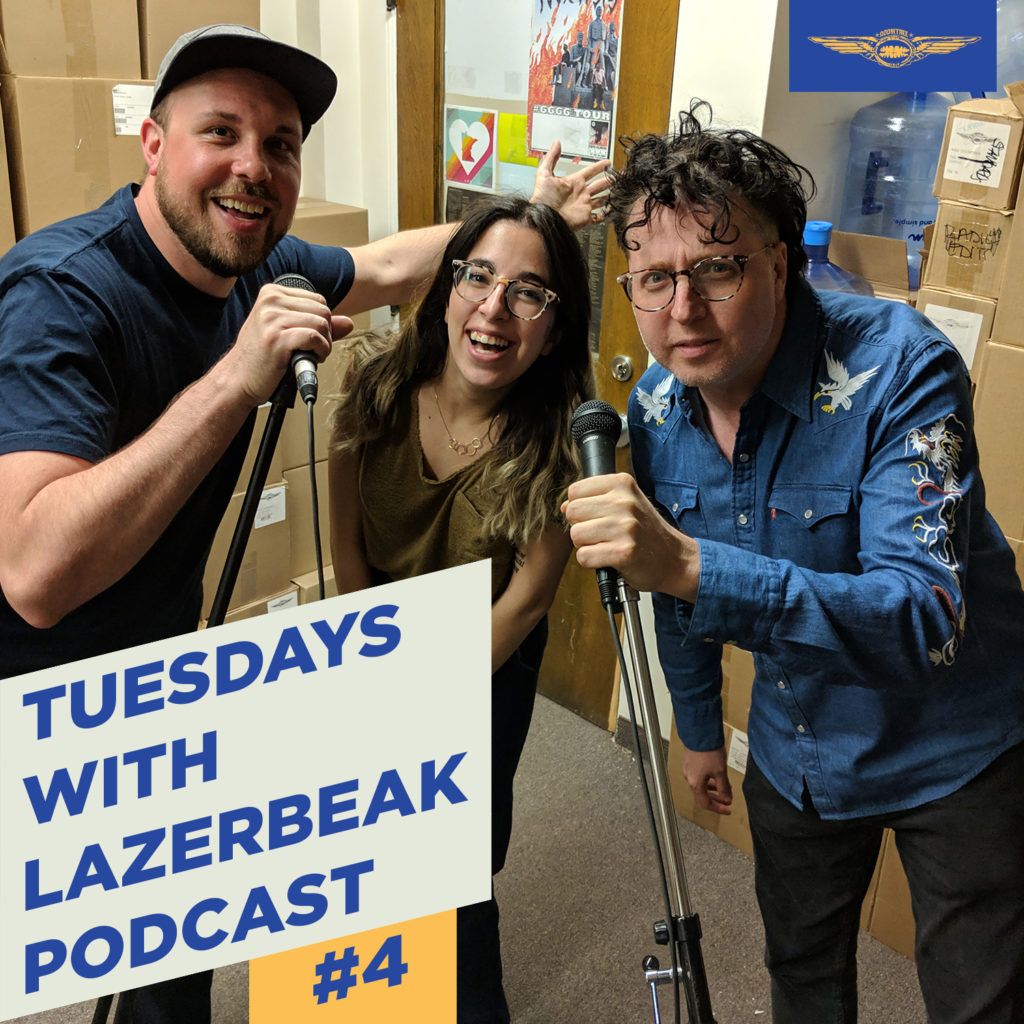 Now for some big upcoming tour announcements! P.O.S is linking up with legendary Los Angeles post-hardcore band Touché Amoré for a string of dates in June. The guys will be hitting Chicago, Cleveland, Lansing, and Toronto, and you can grab your tickets right HERE.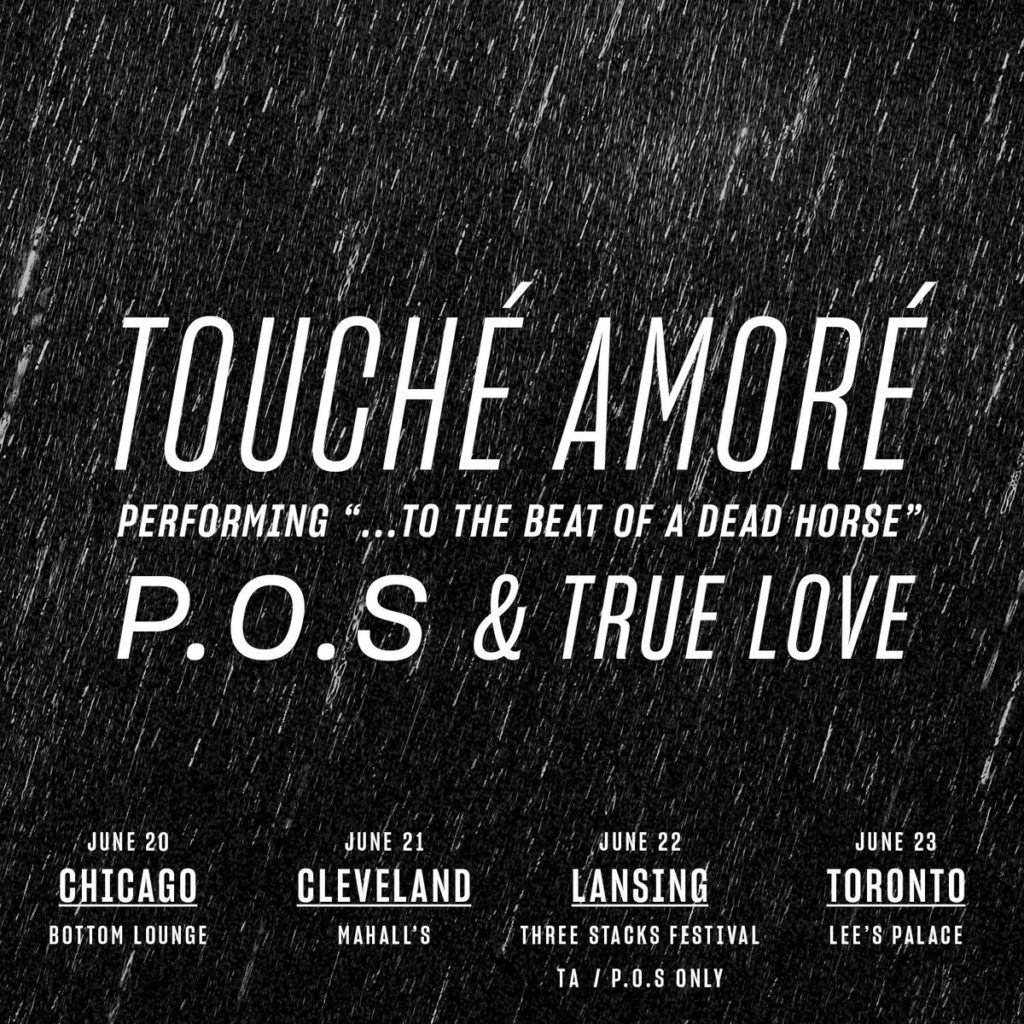 Dessa just returned from an awesome little East Coast run after absolutely crushing her two hometown shows at Orchestra Hall. Next up is another trip overseas to knock out some more European dates. She'll be swinging through Austria, Switzerland, Luxembourg, England, and Ireland in May and you can catch all the details and ticket links right HERE. She'll be traveling with the homies Aby Wolf and Matthew Santos this time around. Should be a wild one!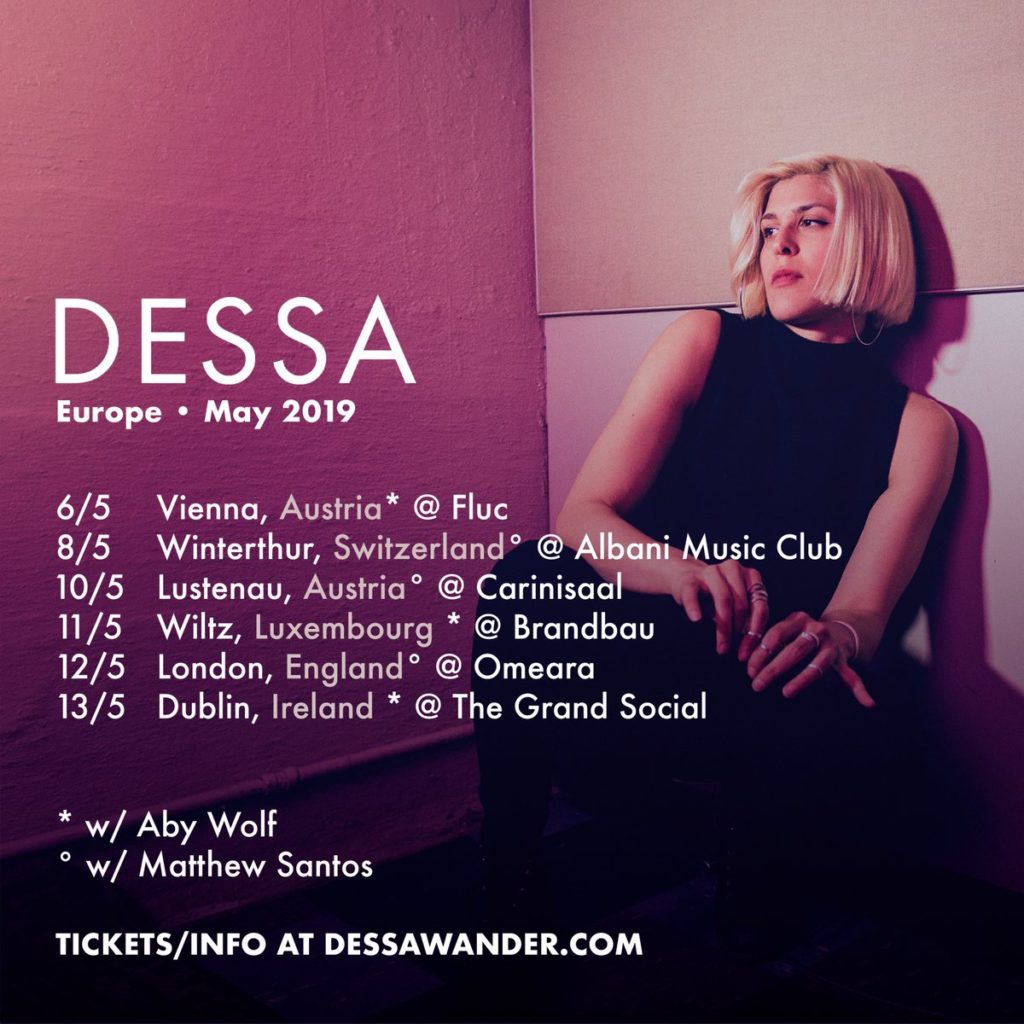 Alright, that does it for Doomtree-related news this week, which means it is time once again to dive into some awesome Tuesdays With Lazerbeak Bonus Jams! I know I skipped them last week, so we're going full force for this edition. First up is a new summer anthem from ROSALÍA, J. Balvin, and El Guincho. This video is phenomenal and I'm super excited to see ROSALÍA branching out into some new sounds. She is an absolute superstar. Check out "Con Altura" below.
ROSALÍA and J. Balvin – "Con Altura" ft. El Guincho
I've gotta admit that I haven't really checked for any new Ciara music in quite some time, but this new "Thinkin Bout You" heater has me extremely excited for her upcoming album. This definitely sounds like an early contender for Song Of The Summer.
Ciara – "Thinkin Bout You"
Just got put on to singer Sabrina Carpenter and I'm loving everything I've heard so far. It's insanely poppy, almost got an Ariana Grande vibe, so you know I'm all about it. Check out "Sue Me" below.
Sabrina Carpenter – "Sue Me"
Enormous shouts to Lady Midnight who is getting closer and closer to dropping her monster of a debut full-length this Spring. I cannot say enough good things about her new record. She just dropped this single "Xotgun" and it is absolutely crushing. Check it out below and get familiar before her 2019 takeover.
Lady Midnight – "Xotgun"
Tons of love to Maria Isa who is currently 38 weeks pregnant and still dropping flames. She just put out this little split single before having her first child, and these two songs are some of the best I've ever heard from her. Such an OG. Enjoy!
Maria Isa – Braxton Contractions
Really digging this new song from Phoebe Green. Don't know much about her yet, but I can't wait to hear more.
Phoebe Green – "Dreaming Of"
Craig Finn's excellent new solo album comes out in less than two weeks and it is an absolute scorcher. Here's second single (and my personal favorite on the record) "Something To Hope For." He's really outdone himself with this one.
Craig Finn – "Something To Hope For"
I never really got into Bright Eyes back in the day and literally just last week I finally got into the most recent Phoebe Bridgers album, but something about the combination of those two has really rocked my world. Their new collabo project Better Oblivion Community Center released their debut album recently and it's been in constant rotation. Check out "Dylan Thomas" below.
Better Oblivion Community Center – "Dylan Thomas"
Hippo Campus just released this really stunning visual for their song "Why Even Try." This song was definitely one of the highlights from their Bambi album. Love this band.
Hippo Campus – "Why Even Try"
Really loving the brand new EP from rock band Saint Small. Super fun and short blasters that definitely bang in my Pilot. Plus they made an incredible video for "Skate Sharpener" that features a ton of kids playing ice hockey. Highly recommended.
Saint Small – "Skate Sharpener"
I really did not think I'd be typing this sentence in 2019, but Juvenile and Birdman have linked up to release an entire collaborative album on Cash Money Records. And it is AWESOME!!! Tons of classic New Orleans vibes all over this thing. Check out "From Tha Block" below.
Juvenile and Birdman – "From Tha Block"
Our good friend ShowYouSuck just dropped a total banger with this "Back To The Grid" single. Loving the zone of this one. Shouts to MikeJaxx on the production too!
ShowYouSuck – "Back To The Grid" (Gridlife Anthem)
And lastly, I just wanna spend a little time celebrating the life of Nipsey Hussle, who was taken off this earth way too soon. His most recent album Victory Lap was one of my favorites of 2018 and it felt like he was just starting to heat up and catch the mainstream recognition he's long deserved. Plus he was bringing communities together and doing so much good in Los Angeles. Devastating to hear the news about his murder. I've found a lot of comfort in listening to Victory Lap this past week though and I highly recommend checking it out. Rest in peace, Nipsey.
Nipsey Hussle – "Victory Lap" ft. Stacy Barthe
Nipsey Hussle – "Hussle and Motivate"
Nipsey Hussle – "Last Time That I Checc'd" ft. YG
OK, that's it for Bonus Jams this time around. As always, you can subscribe to my Bonus Jams Spotify Playlist right HERE and take this new music with you everywhere you go. I update it every week with the latest knockers.
That does it for this post. I'm gonna leave you with this new "Valley Low" music video once more in case you missed it up at the top. I hope you all have an incredible week and I'll see you back here next Tuesday for another round of TWL!
— Beak
Twitter: @_LAZERBEAK_
Instagram: @lazerbeak